We might have said this more than once about places in Portugal, but Comporta really is a unique place. You won't find lots of tourists, even in the high season. An hour south of Lisbon in Alentejo, Comporta is still relatively underground and mostly known to the Portuguese and some European expats.
Surrounded by sand dunes, rice paddies along the coastline, and beautiful blue waters, Comporta is an untouched paradise. While it is relatively quiet, you will still find plenty to keep you busy, such as delicious restaurants, luxurious hotels, and the best beaches.
Let's take a look at our full Travel Guide to Comporta, including the best things to do, top restaurants, and more.
4 Best Things To Do in Comporta
Let's take a look at the 4 best things to do in Comporta for your next trip to this magical town.
1. Spend the day on a beach in Comporta
Comporta has some of the best beaches in the world, the most popular being Praia da Comporta. Praia da Comporta is part of the Sado Estuary Nature Reserve, having its dune vegetation preserved, as well as the nearby pine forest. If you're lucky, you might spot some dolphins!
The 12-kilometer beach features high-quality facilities such as an extensive parking lot, public toilets with showers, and wheelchair ramps. The beach has optimal conditions for kite surfing as plenty of competitions are hosted here.
Another great beach in Comporta is Praia do Pego, a 15-minute drive from Praia de Comporta. This beach features a large extension of sand, known for its environmental value. The beach is equipped with a restaurant, bar, bathrooms, parking, and it is also accessible to those with reduced mobility.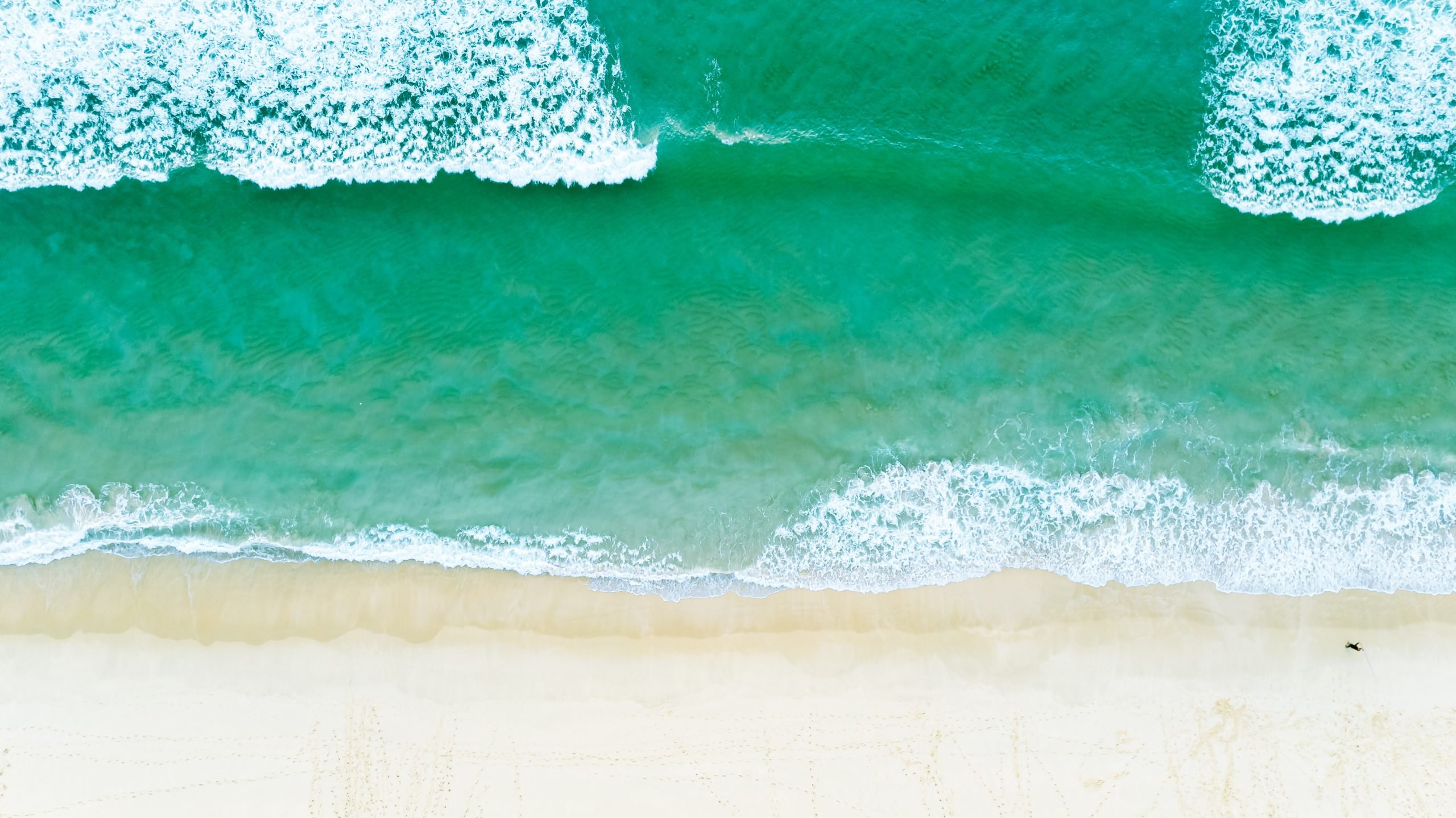 Here are our favorite beaches in Comporta:
Praia da Comporta
Praia do Pego
Praia da Raposa
Praia do Carvalhal
2. Explore the Sado Estuary Natural Reserve
Comporta is located in the Sado Estuary Natural Reserve, huge wetlands separated from the sea by the Troia peninsula. You will find a beautiful balance between the hills and the see here, one with lots to explore.
Discover the numerous species of birds and even dolphins living amid marshes, sandbanks, rice paddies, as well as a vast area of forest. You will find endangered species here, including the black bat and the otter.
A great way to see this region is to join a cruise that visits the estuary. Alternatively, the ferry from Setubal to Troia allows you to see some dolphins if you're lucky.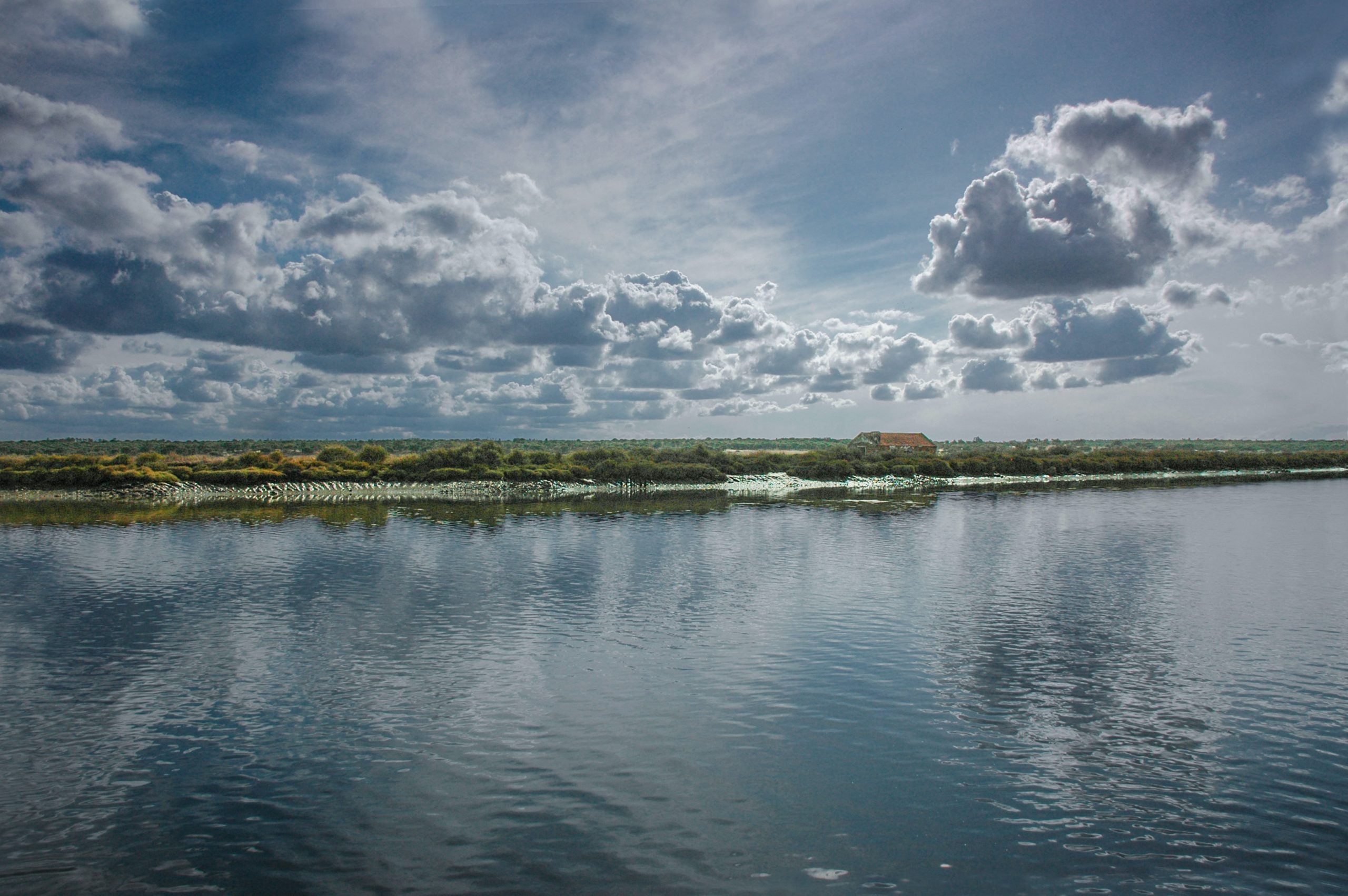 3. Horse riding on the beach in Comporta
A popular activity in Comporta is an afternoon of horse riding on the beach. This activity can be both family-friendly and romantic, allowing you to enjoy the ocean breeze and stunning scenery. This experience, in particular, is suitable for people 10 years old and older and includes hotel transportation for your convenience.
The 1:30 hour ride starts at Comporta beach and through the rice fields, and then stops at Alcacer do Sal, which was one of the most important cities of the Roman Empire.
The tour has a maximum of 8 people and is not recommended for pregnant people, people with back problems, or serious medical conditions.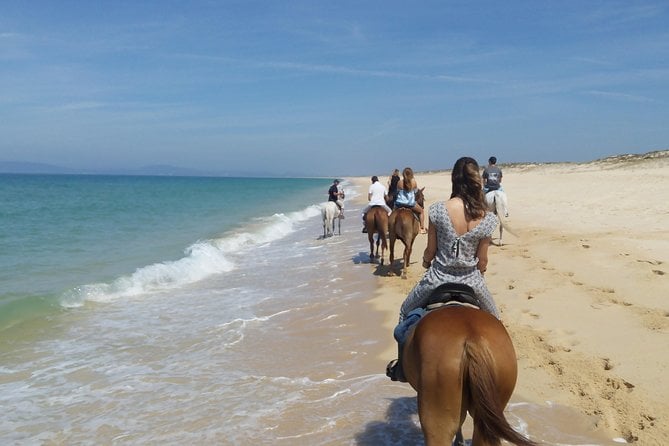 Horse Riding Experience in Comporta
4. Shop locally in Comporta
If you are into a boho style, a lover of ceramics, or just an all-around fashion fanatic, Comporta's local shops do not disappoint. We recommend saving an afternoon for some good old-fashioned shopping in Comporta, especially if you love beachwear and home decor.
Here are some of our favorite shops in Comporta:
Traces of Me Comporta
Lavanda
Green Sun Comporta
Rice
Briffa
Manumaya
Iconica Comporta Concept Store
Cote-Sud Comporta
Museu de Arroz
Fio d'Agua
How to Get to and Around Comporta
Comporta is around a one-hour drive from Lisbon, making it a popular destination for those living in the capital. The best way to get to Comporta from Lisbon is to drive as there is no direct transport here.
You can also drive to Setubal (35 minutes) and then take the 20-minute ferry to Troia Cais Sul for the experience (vehicles are allowed). Then, the remaining drive to Comporta is only 15 minutes.
If driving a car is not an option, you can still get to Comporta. Get a 50-minute train to Setubal from Campolide. When you arrive in Setubal, get the ferry to Troia Cais Sul. Then, take a taxi or Uber to Comporta (13 km).
However, getting around Comporta is much easier by car. So not bringing or renting a vehicle will make your life difficult.
Top Restaurants in Comporta
Dona Bia
5 Sentidos Comporta
Gloria
Comporta Cafe
Cavalarica Comporta
Top Hotels in Comporta
Spatia Comporta: The 4-star hotel features a restaurant, swimming pool, bar, and shared lounge. You can get a room or a fully equipped villa.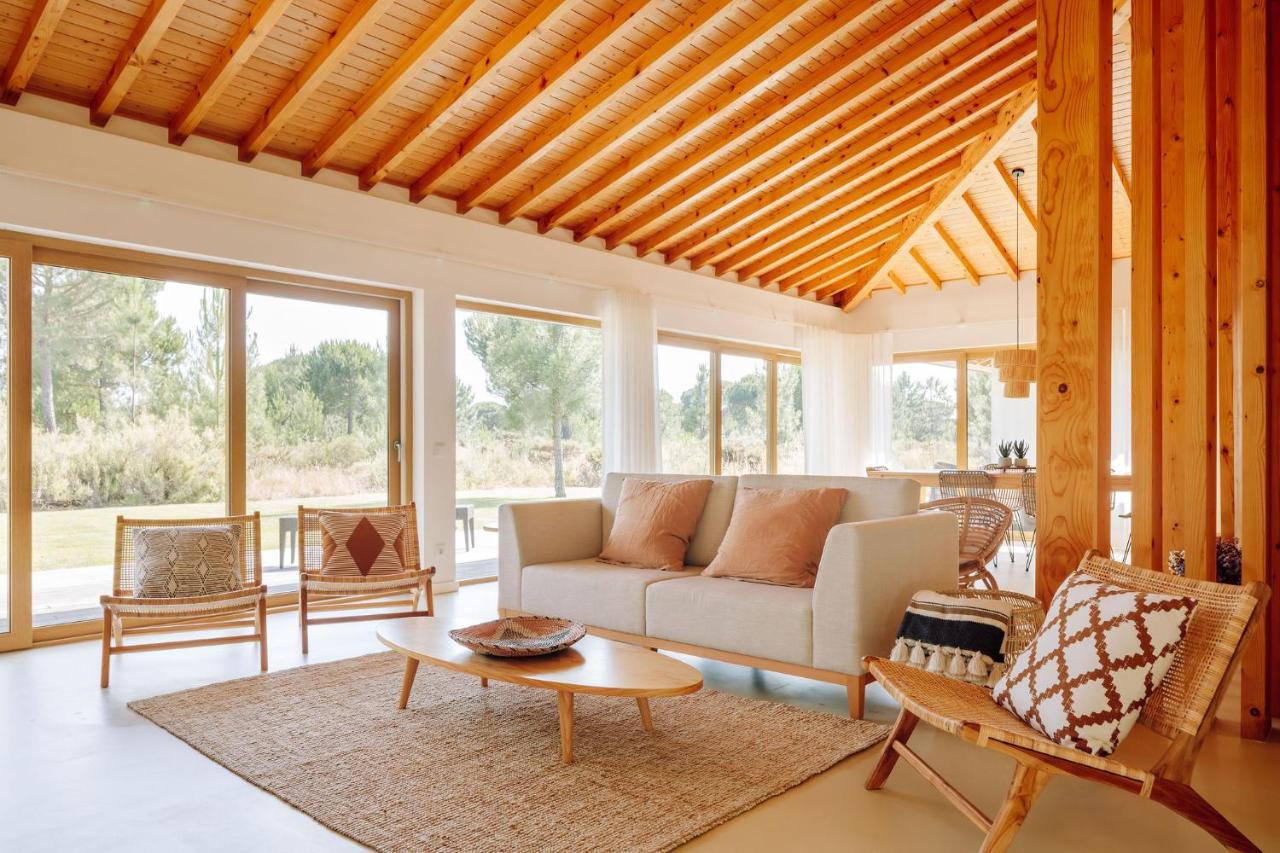 Quinta da Comporta: The 5-star hotel has a restaurant, swimming pool, and gym, and offers both rooms and suites, as well as a villa with a private pool on the beach.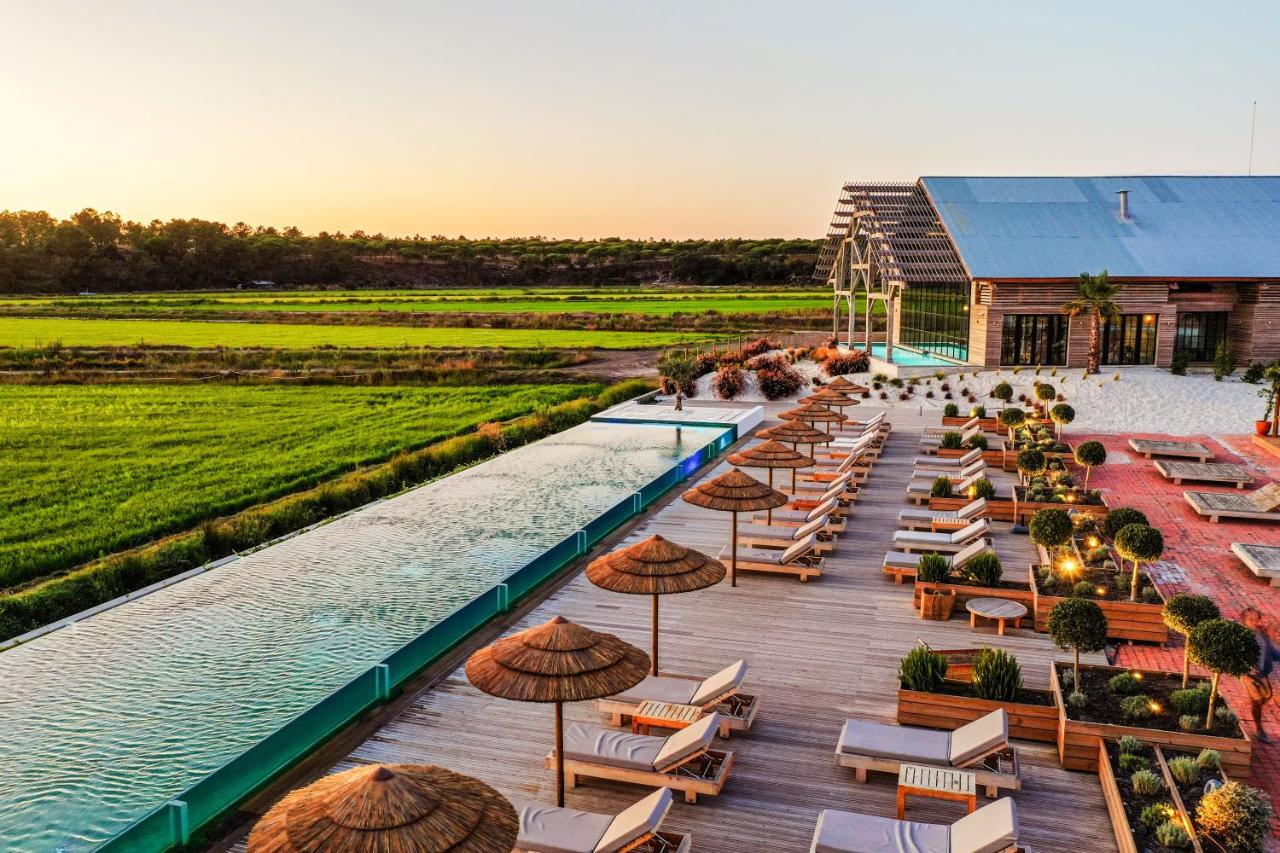 Sublime Comporta: This beautiful hotel features luxurious rooms with wooden terraces, a large pool, and spa.