New Year's Eve looks different all over the globe. In Brazil, people dress up in white and party the night away. In the United States, New Yorkers watches the dropping of the ball in Times Square.
If you're visiting Portugal for this holiday, you might be wondering how Portugal celebrates New Year's Eve. Let's take a look at New Year's traditions in Portugal and the best places to celebrate this special night.
Portuguese New Year's Traditions
12 Raisins
Probably the most popular tradition in Portugal to celebrate New Year's Eve revolves around a tiny dried grape. At the stroke of midnight, the Portuguese begin eating their 12 raisins to represent the 12 months. One raisin is traditionally eaten at each stroke of the clock.
It's said that these raisins will bring you luck for the year to come. When you eat them, you're supposed to make a wish such as good health or prosperity.
Before midnight strikes, the Portuguese will already be diving their raisings, so each person in attendance has 12. If you are spending New Year's Eve at a restaurant, these will usually be handed out to you.
Champagne toast
Like in most countries, the Portuguese also toast with champagne at midnight. Usually with champagne in one hand and raisins in another. It's customary to toast with your friends in attendance, making sure not to cross your arms with others and to make eye contact.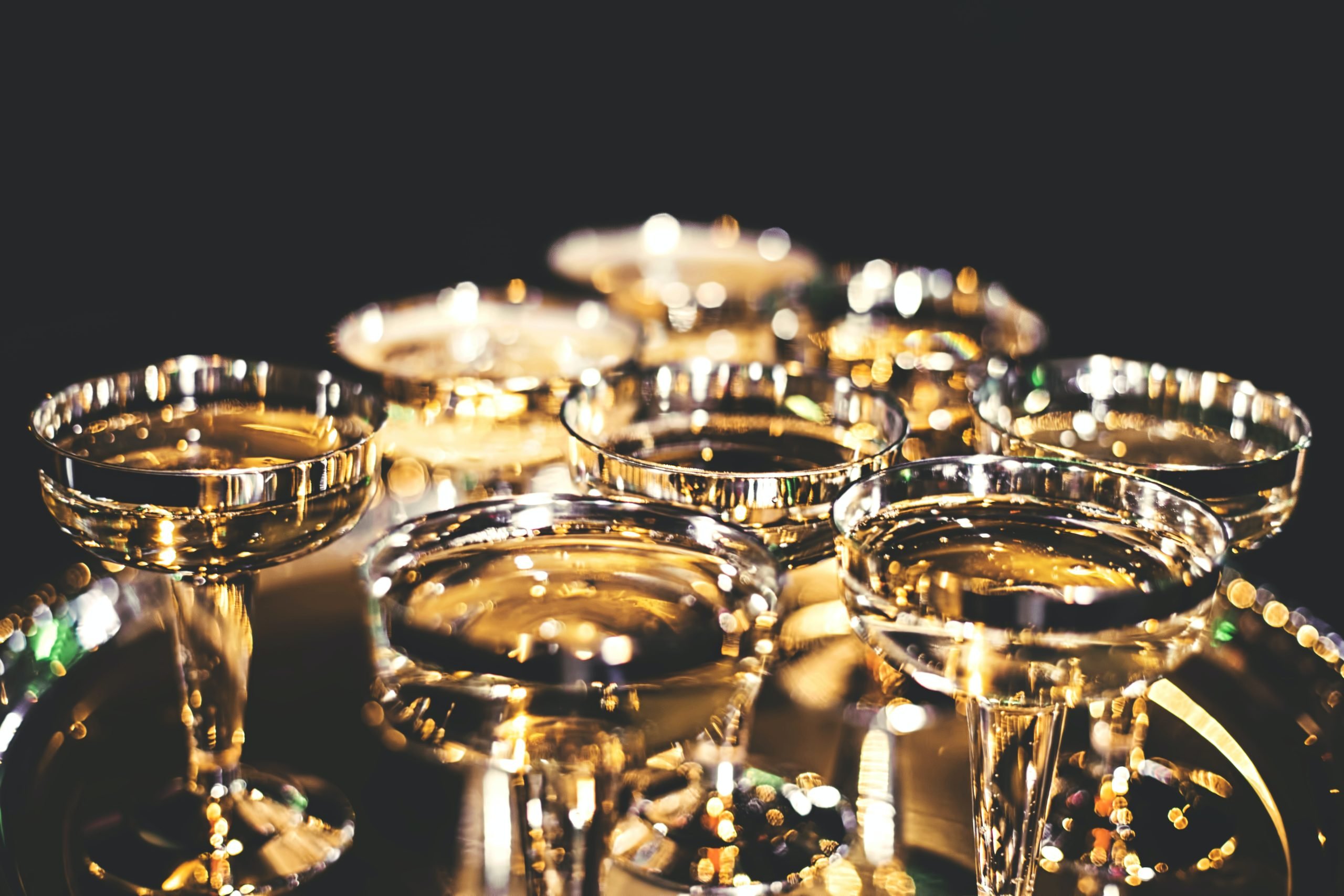 Money in your pocket
Another New Year's tradition in Portugal that is quite unusual revolves around money. Portuguese superstition says that you should have money with you when the clock strikes midnight. The tradition varies, with some holding the money in their hands and others keeping it in their wallet or even shoes.
This tradition is said to bring about wealth for the new year. It is said that if your pockets are empty in the New Year, this will remain throughout the year and bring bad luck financially.
New outfit
Another tradition that is becoming less popular surrounds clothing and fashion. It is said to bring about good luck to wear a brand new outfit. Everything should be brand new, particularly your underwear, as it's said to bring luck! Unusual, right?
Even the color of the clothing matters. It is said that wearing something blue brings about the most luck. Other colors bring about different superstitions. Red symbolizes passion, pink brings about a new romance and love, yellow represents wealth, and green is said to give good health.
Fireworks
Major cities and towns in Portugals will present a beautiful fireworks show when the clock strikes midnight. People gather in the main squares and their balconies to watch the show of multiple colors that light up the sky.
Beware that not anyone can launch fireworks into the sky. You need a permit to do so.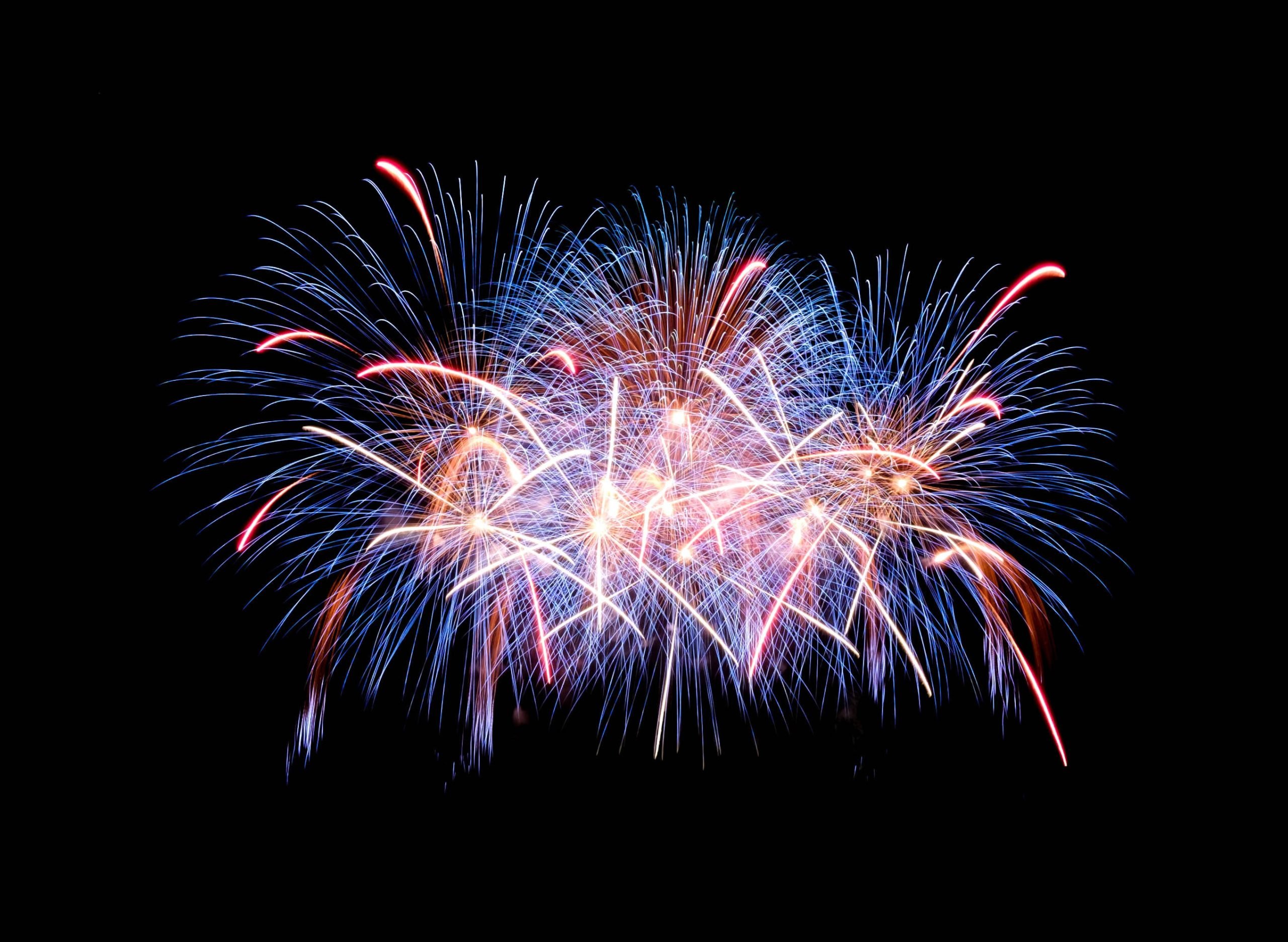 New Year's Day lunch
Many families take January 1st as seriously as New Year's Eve. It's customary for families to get together the day after New Year's Eve for a nice meal to celebrate the official start of the year. Usually, they will head to a restaurant, as many offer special menus for this day.
Ocean dip on January 1
Another Portuguese tradition to celebrate the new year is to head to the beach on the morning of January 1. The brave ones enjoy the first dip of the year in the ocean, even in areas that are quite cold. This is said to bring about good luck and help you start the year in a positive way.
Where to celebrate New Year's in Portugal?
There are so many amazing places to celebrate New Year's Eve in Portugal. Whether you are looking for a more laid-back night or a party, Portugal has a lot to offer. Our favorite places to spend New Year's Eve in Portugal are Lisbon, Porto, and the Douro Valley.
Lisbon is one of our favorite cities in Portugal to celebrate New Year's Eve. There are plenty of hotels offering package stays, such as the Ritz, Bairro Alto Hotel, and more. Restaurants of all kinds offer New Year's Eve menus for a delicious dinner. For a more intimate environment, why not rent an Airbnb and have dinner at home?
Lisbon has one of the best fireworks shows for New Year's. You will find amazing fireworks and concerts at Terreiro do Paco, the main square of the city. The Sao Jorge castle is also open to the public for midnight celebrations where you can watch the fireworks.
The same can be said about New Year's Eve in Porto. Boasting beautiful hotels and even a few Michelin-star restaurants, the city is the perfect backdrop for a magical New Year's Eve. A beautiful fireworks display occurs, with pyrotechnics over the Douro river. In the historical center, people bar hop and enjoy the lively streets with a drink in hand.
If you are looking for a more relaxing New Year's Eve, the Douro valley is a great option. You can enjoy amazing cuisine and wine by the fire of a comforting hotel. We recommend the Six Senses Douro Valley, The Vintage House, and the Douro Palace Hotel Resort & SPA.