Porto is one of our favorite places in Europe to visit during the Winter. From traditional comfort food and the Christmas environment to loads of activities to warm you up, do consider visiting the city during this season.
While hoards of tourists primarily travel to Porto in the Summer, the Winter does not disappoint. You will also be able to take advantage of low-season prices and less chaos on the most popular streets!
Let's take a look at our Winter Guide to Porto, including our top activities, what to pack, and the weather!
Porto in Winter: Porto Weather in Winter
While Porto can be colder than cities like Lisbon in the winter, it still enjoys a moderate Mediterranean climate in the winter. Temperatures during the day range from 50-60F/10-18ºC. Nighttime temperatures are naturally much chiller, ranging from 40-50F/5-10ºC.
Temperatures are the coldest between December and January, with several rainy days. It rains the most in January, with an average of 13 rainy days a month, followed by November, December, and February, with 11 days a month.
7 Best Porto Winter Activities
1. Port wine tasting in traditional cellar
One of the best ways to seek shelter from the rain and warm up on a chilly day is a Port wine tasting in a cellar. Port wine is a Portuguese fortified wine produced in the Douro Valley. This wine is a sweet red wine that often pairs perfectly with dessert.
On a wine tour, you can also taste other Portuguese wines, including white and red wine. The best wine tastings are in Vila Nova de Gaia, across the Dom Luis Bridge from Porto, over the Douro river. Our favorite cellars for Port wine tastings are Caves Ferreira and Ramos Pinto.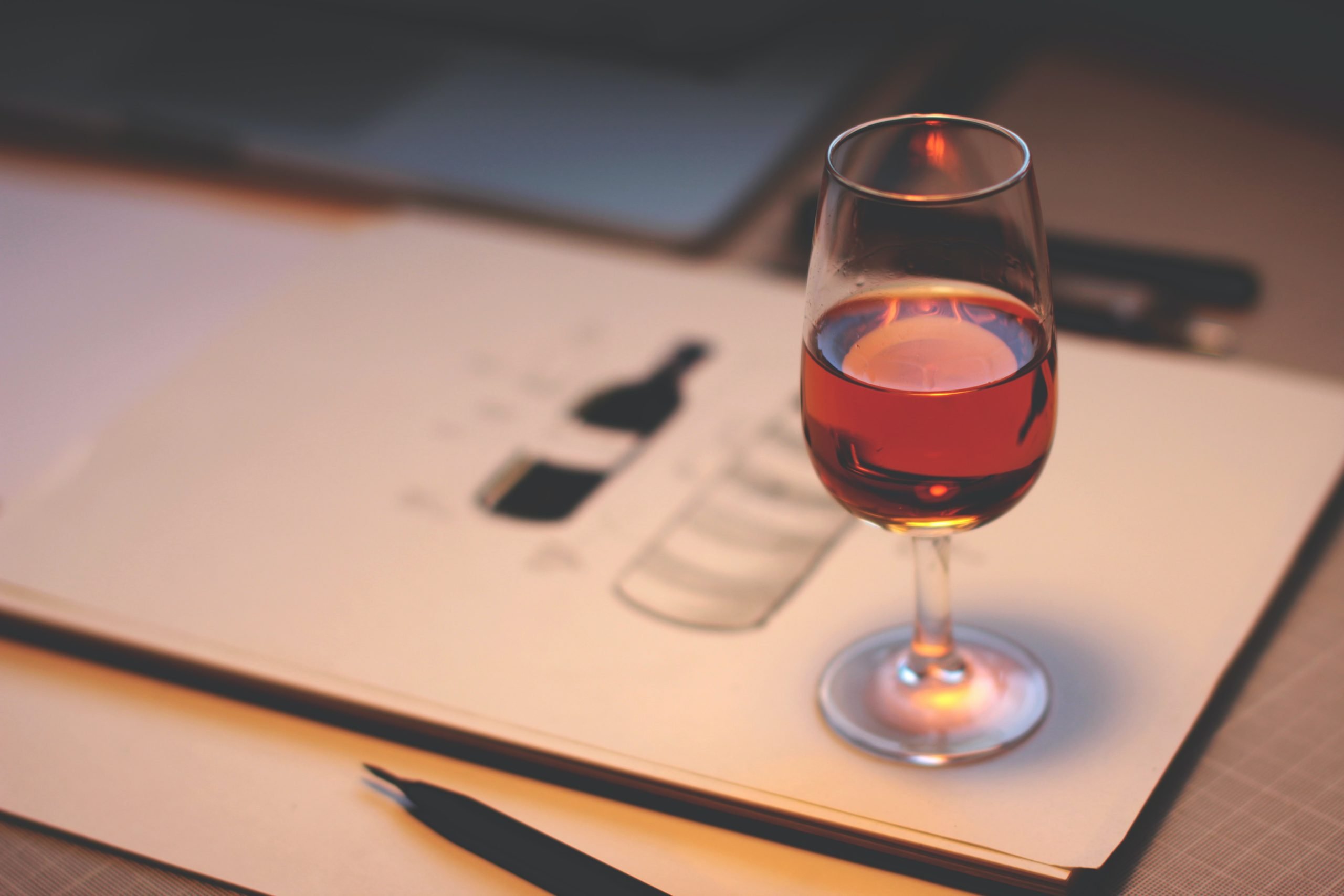 Book Port Wine Tastings & Tours in Porto
2. Visit the Palacio da Bolsa
The mid-19th century Palacio da Bolsa is one of the most interesting buildings in Porto and the perfect plan for a winter day. The name Palácio da Bolsa translates into "Stock Exchange Palace". Although it no longer functions as a stock exchange, it is still the headquarters of the Porto Commercial Association.
This building has been the setting of meaningful events in Porto throughout the ages, including Queen Elizabeth II's visit in 1957. Palacio da Bolsa has welcomed Monarchs, Presidents, and Ministers from almost every country.
The building was built in neoclassic style on the ruins of the Saint Francis Covent. Inside, you will find furniture by Jose Marques da Silva and sculptures by Teixeira Lopes. There are 30-minute guided tours of the palace in Portuguese, Spanish, French, and English.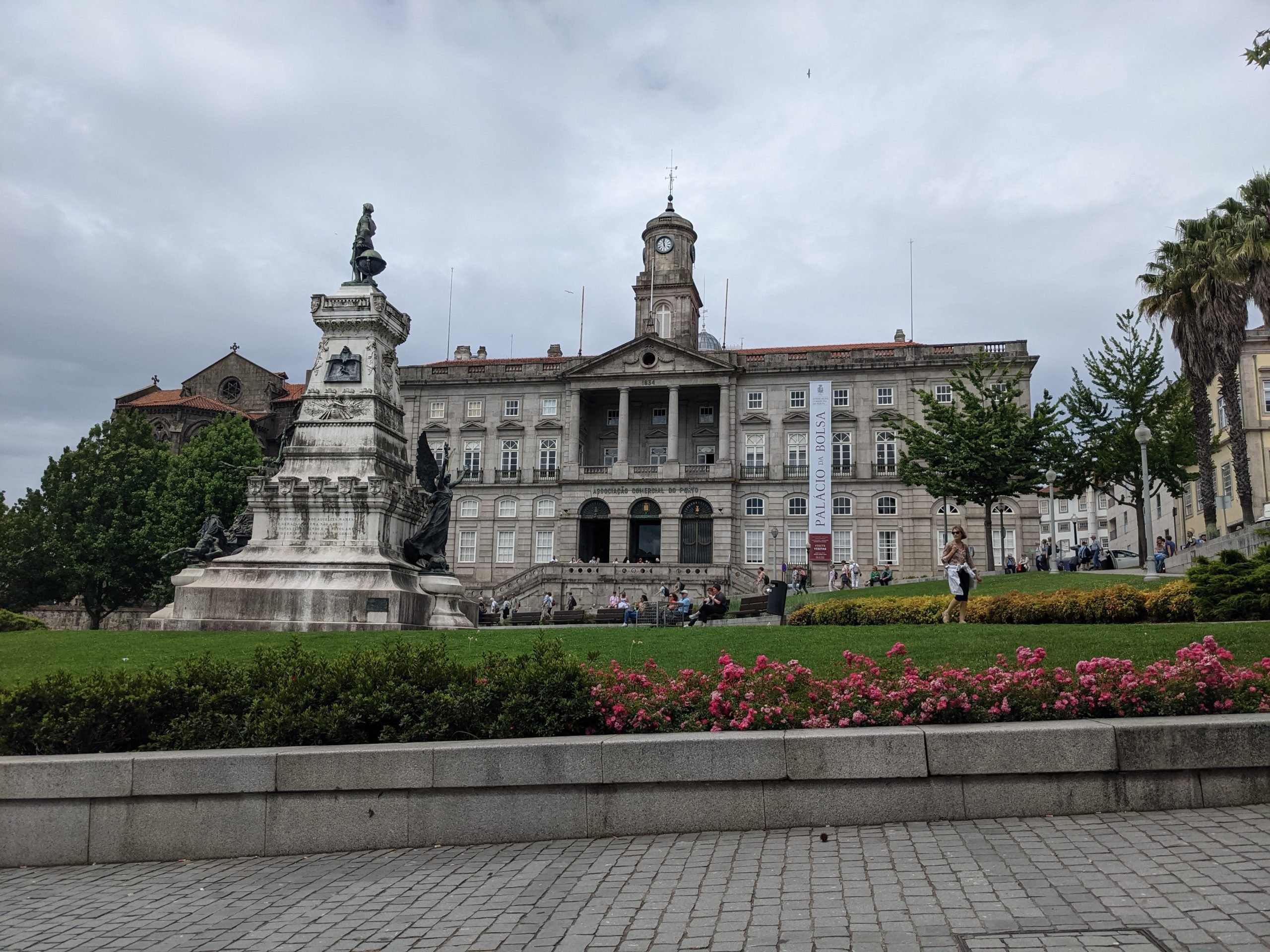 3. Explore the quaint Livraria Lello
What's better than exploring a sea of books on a cold winter day? Livraria Lello is one of the oldest bookstores in the country, founded in 1906.
Multiple literary figures have visited this place, featuring beautiful stained glass features and a dramatic stairwell. The bookstore's exterior has Neo-Gothic, and Art Noveau elements, and the two-story interior reflects Art Deco elements.
The internet might have told you that the author of Harry Potter, Jk Rowling, wrote the book series at Livraria Lello. This is unfortunately untrue, with Rowling herself denying these claims. However, it is still more than worth a visit!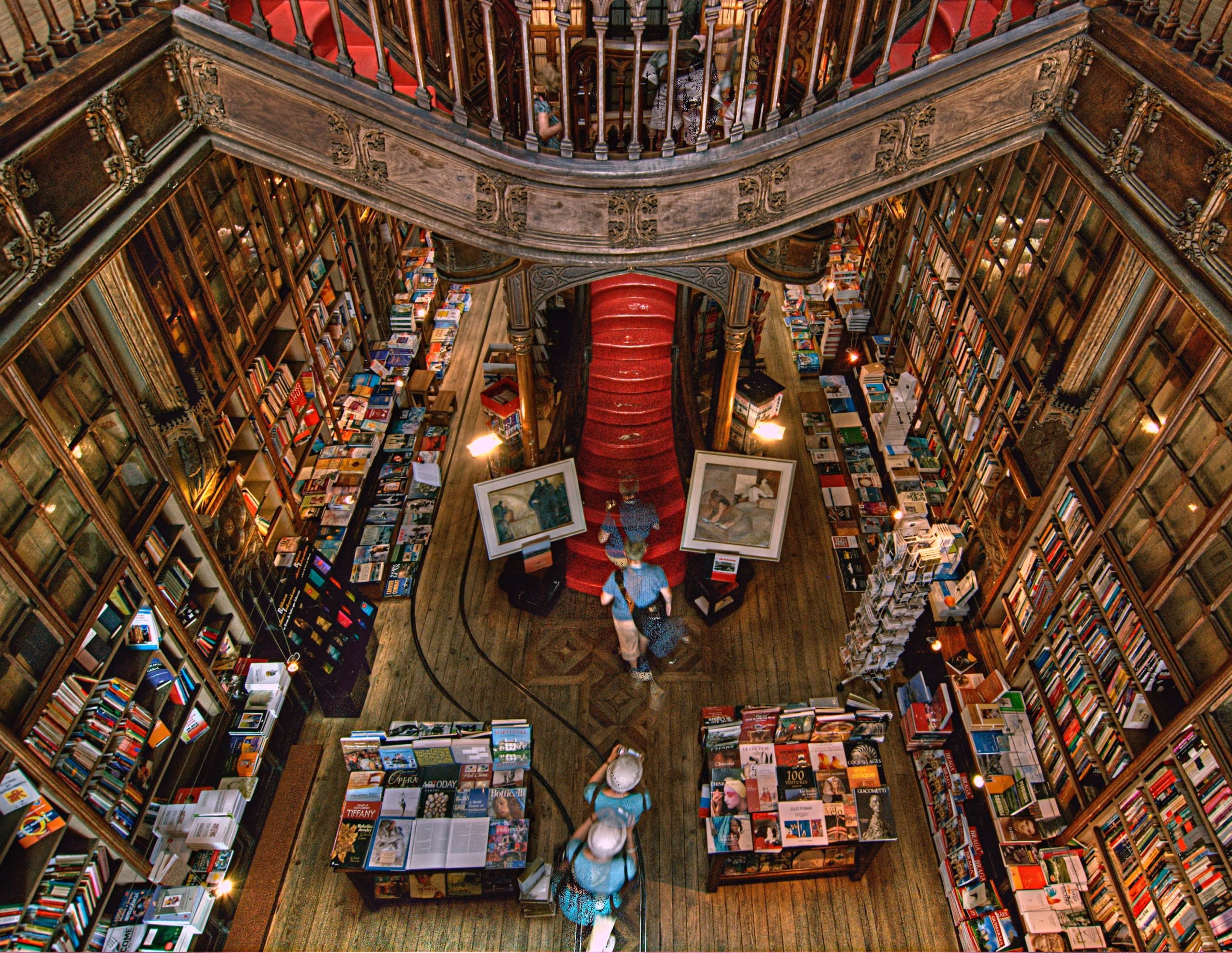 Who said you couldn't enjoy the sea in the winter? In this case, it's not the beach, but instead, Sea Life Porto, which is a lot more sheltered from the wind and rain. Sea Life has over 30 displays and 3,000 sea creatures. This place has an underwater tunnel you can walk through and observe the sea life.
There are plenty of aquarium zones: Douro river, rockpool, neptunes, exterior space, ocean cave, seahorse temple, and ray bay. You will also get to watch free educational talks, and feeding demonstrations and find out about the programs to conserve marine life.
If you want a surreal experience, book the VIP Turtle Feeding, where you can go backstage and feed Mariza, the green turtle.
5. Find the best Francesinha in Porto
Porto has a signature dish that will warm you up on a winter day called the Francesinha! This Porto classic is a Portuguese sandwich made with bread, ham, steak, linguica sausage, and melted cheese on top. The dish also contains a spiced tomato and beer sauce. Some restaurants in Porto will serve it with a fried egg on top and fries on the side.
The Francesinha was brought to Porto in the 1950s by Daniel Silva, a Portuguese immigrant living in France. Inspired by the French dish Croque Monsieur, Daniel adapted this dish into the francesinha by replacing its main ingredients with traditional Portuguese products.
However, while most Portuguese taverns in Porto always ace this dish, there are a few tourist traps to avoid. Here are our favorite Francesinha restaurants in Porto:
Cafe Santiago
Casa Guedes
Tasquinha Ze Povinho
Lado B
Cervejaria Brasao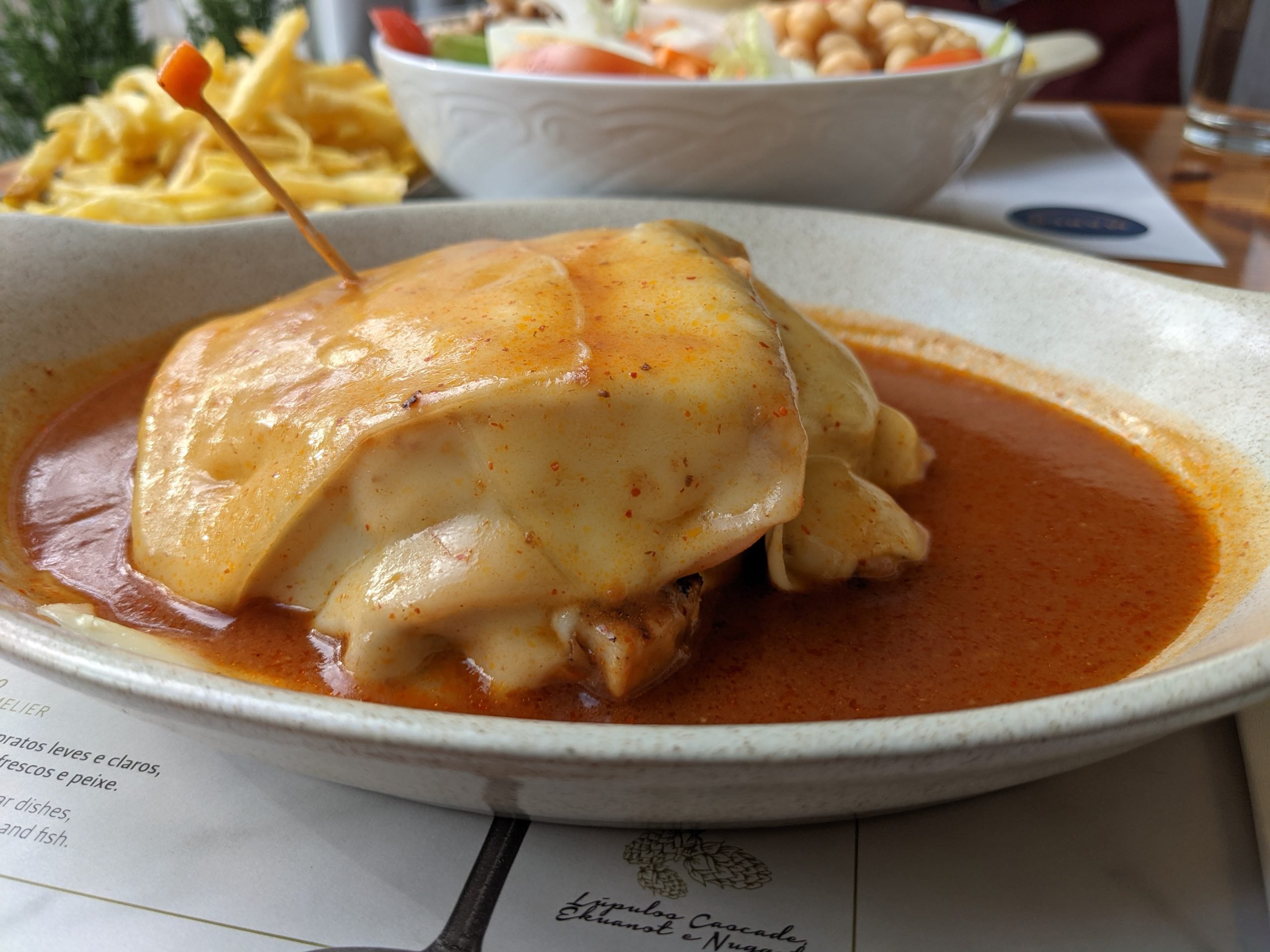 6. Enjoy a Fado show in Porto
Fado is a style of Portuguese music that was sung in taverns beginning in the 19th century and is now a UNESCO-listed musical genre. While the city of Lisbon has closer historical roots to fado due to the birthplace of Amalia Rodrigues in Alfama, Porto does not fall behind.
A fado show in Porto is a great way to spend a cozy winter evening. Fado na Baixa hosts unique live fado shows, a form of Portuguese singing that is now part of UNESCO's Intangible Cultural Heritage list. The performance happens in a small auditorium, fusing popular versions of fado with the original style from the 1820s. This ticket includes a Tawny Port wine tasting while you witness the talented performers.
Alternatively, Fado at Calem offers a 45-minute fado show with a Calem Port wine tasting for an incredible experience by booking this ticket. The Port wine is locally grown in the vineyards of Porto and provides an authentic cultural experience. You will also get to explore the Calem wine cellar to find out more about the history of wine in Porto.
7. Take a Douro Valley Tour
A UNESCO World Heritage Site, the Douro Valley is a must-see if you are visiting Porto or the North of Portugal, even in the winter. One of the most popular tours starting in Porto is a 9.5 hour all-inclusive Douro river tour that allows guests to spend a full day discovering the landscapes of the Douro valley.
Hop on a traditional Portuguese Rabelo boat in Porto, which will take you to Peso da Regua, Pinhao, and Sabrosa. The cruise includes two spots to wine estates where you will get to taste some of the finest wines produced in the vineyards.
You will also get to stop at viewpoints to enjoy the scenery and taste a typical Douro lunch which includes an olive oil tasting. The whole river cruise includes a tour guide to teach you about the area, available in English, Spanish, Portuguese, and French.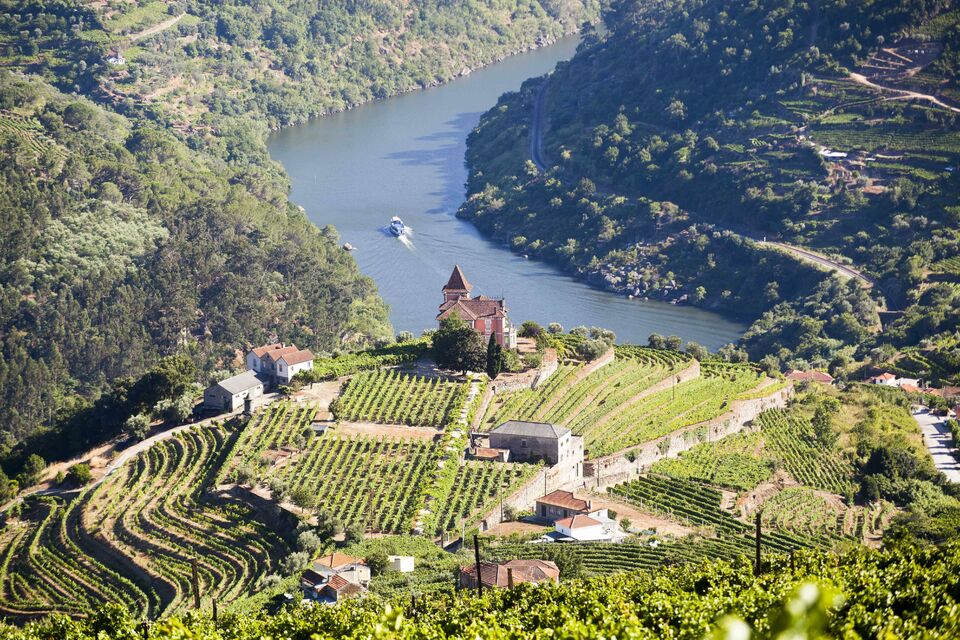 Book All-Inclusive Douro Cruise
Christmas in Portugal
Christmas is probably the biggest and most important holiday in Portugal. The streets of Lisbon are lit up with Christmas lights, people gather at the best bakeries to buy Bolo Rei (King's Cake), and families spend precious time together.
While Portugal is a predominantly Catholic country, Christmas is not all about religion. Many families that are not necessarily Catholic or even Christian will celebrate Christmas as a way to spend time together.
There are two main events: the night of the 24th of December and the 25th. In Portugal, it's customary for families to gather for dinner on the 24th and open presents that night, sometimes waiting for midnight. The next day, Christmas Day, is often more laid back than the night before with a traditional Christmas lunch. In Portugal, the night of the 24th is usually the most important.
Porto Winter: What to Pack
While winters in Portugal are not as cold as elsewhere, you will still need to pack accordingly. Here is a list of items to pack for Porto in the winter:
Jeans
T-shirts
Long-sleeve sweaters
Warm hoodies
Scarf
Warm shoes and/or sneakers
Boots
Hat
Sunglasses
Sunscreen (the sun is strong even in winter)
Warm jacket
Raincoat with hood