What is francesinha?
A francesinha is a Porto staple. Its original inspiration was allegedly not Portuguese, but we will get to that momentarily. But first, what is a francesinha?
This Porto classic is a Portuguese sandwich made with bread, ham, steak, linguica sausage, and melted cheese on top. The dish also contains a spiced tomato and beer sauce. Some restaurants in Porto will serve it with a fried egg on top and fries on the side.
Although it is technically a sandwich, a francesinha is not eaten with your hands but instead with cutlery.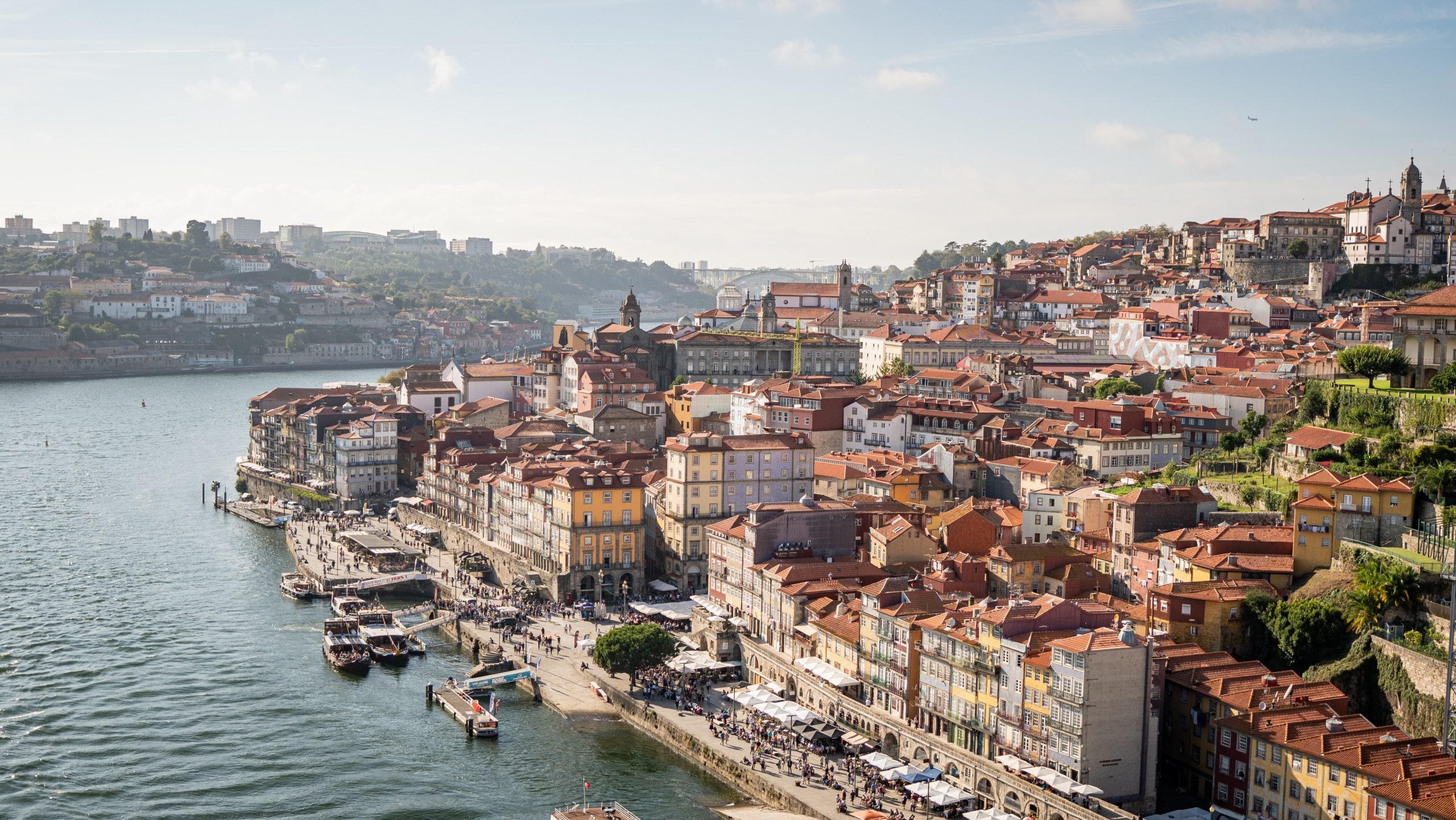 What is the story behind the francesinha?
Francesinha translates to "little French," which gives away a piece of the story behind Porto's francesinha. In the 1950s, Daniel Silva was a Portuguese immigrant living in France. He was allegedly inspired by the French dish Croque Monsieur and brought its inspiration back to Porto.
Inspired by the French hot sandwich, Daniel adapted this dish into the francesinha by replacing its main ingredients with traditional Portuguese products. His francesinha was much simpler than the one seen today with bread and baked beef.
He first brought the francesinha to Porto when he first made the sandwich in 1953 at a restaurant in Rua do Bonjardim called A Regaleira. Quickly, the francesinha became a local favorite and spread all over the city and in the rest of the country.
Throughout the decades, it has been adapted, and more ingredients have been added, such as the beer sauce. It is also now common for francesinha to be served with french fries on the side or a fried egg on the top. Some places have even invented vegan versions so that plant-based eaters can still try a version of the Porto francesinha.
Francesinha & Food Tours in Porto
Where to Eat Francesinha in Porto: Best Francesinha in Porto
When trying to find a delicious francesinha in Porto, it's essential to know where to go. While most Portuguese taverns in Porto always ace this dish, there are a few tourist traps to avoid. Here are our 5 best francesinha restaurants in Porto, Portugal.
1. Cafe Santiago
Cafe Santiago has been serving francesinhas since 1959, so you know this place is authentic. Although it is consistently visited by tourists, this place is a local favorite. In 2019, Cafe Santiago won the Experts' Choice Awards, an award given to fewer than 2% of restaurants worldwide.
2. Casa Guedes
While Casa Guedes is most popular for its roast pork butt sandwich with mountain cheese, this restaurant serves some of the best francesinhas in Porto. Casa Guedes was initially established in 1987 by the Correia brothers as a snack bar, but since then, they have opened two new spaces. You can try any of these, they are all amazing:
Casa Guedes Tradicional (1987): Praça dos Poveiros 130
Casa Guedes Rooftop (2019): Praça dos Poveiros 76
Casa Guedes Progresso (2020): Rua Actor João Guedes 5
3. Tasquinha Ze Povinho
Tasquinha Ze Povinho is one of the best Portuguese taverns in Porto, and they serve a delicious francesinha. This family-run restaurant offers traditional dishes that make you feel at home. The owner of this restaurant prides herself on creating dishes that reflect her Portuguese roots rather than catering to tourists.
4. Lado B
Lado B claims to have the best francesinha in the world, so we recommend you test their slogan out. This place serves a traditional version of Porto, as well as the original recipe with baked bef. Lado B even has a vegetarian Francesinha with delicious smoked tofu and vegetable sausage.
5. Cervejaria Brasao
Cervejaria Brasao became so popular that there are two restaurants, the classic one in Aliados and another one near Coliseum theater. A third restaurant is also on the way! Cervejaria Brasao has delicious house beers that pair well with their francesinha. Along with the traditional meat francesinha, there is a vegetarian alternative, as well as other regional dishes.