If you want to truly understand the soul of a city, experience its nightlife. This is where the people let loose and the city comes to life. In Porto, the night is electric and vibrant, with locals dancing their way through different bars and clubs.
Are you ready to dive into Porto's nightlife scene? This complete guide will take you through everything you need to know, from the best sit-down bars to the hottest clubs and underground spots. By the end of this article, you'll be booking a flight to Porto to experience the city's nightlife for yourself.
Porto Nightlife: What's it like?
Porto's nightlife scene has something for everyone, from traditional pubs to trendy clubs and underground bars. No matter how often you go out in Porto, there is always something new to discover.
Luckily for everyone, most of the best bars to go out are located downtown, so you can always go from one to the other in minutes. One of the most popular places is Galerias de Paris, which consists of two parallel streets filled with bars.
You'll quickly discover that people in Porto are friendly and welcoming, and you might go out with just a couple of friends and end up with several more by the end of the night. That's what makes Porto's nightlife so special – good vibes, loud music, cheap drinks, and amazing people.
What does Porto Nightlife Have To Offer?
Porto's nightlife is perfect for everyone, with a wide range of bars and clubs catering to different tastes, styles, and vibes. Most of the nightlife hotspots are located downtown, making it easy to explore different venues. And best of all, Porto's nightlife is affordable, with drinks like beer for €1 and cocktails for €4-5. Club entries usually don't exceed €10.
Whether you're looking to grab a drink or dance all night, Porto's nightlife scene has you covered. Compared to other countries, clubs and bars in Portugal stay open until the early hours of the morning, and you might even find an after-party to keep the party going.
Where To Go Out in Porto
4 Local Bars and Taverns in Porto
Porto is a city that knows how to have fun, and that is reflected in its countless bars and taverns. Whether you are an Erasmus student or just someone looking for a good time, there is a place for you in Porto. Here are four fun bars and taverns to visit in Porto:
1. Adega Leonor
One of the most famous and popular spots in Porto, Adega Leonor is a bar located near Clérigos Towers that has been around since 1930. A place where everybody gathers and starts the night, where drinks are cheap and so tasty, and where nights are never dull.
Adega Leonor is known for being the best place for Erasmus students to gather, and they even have special discounts there. If you are looking for a great place to hangout with some friends before going out to dance, Adega Leonor is the answer.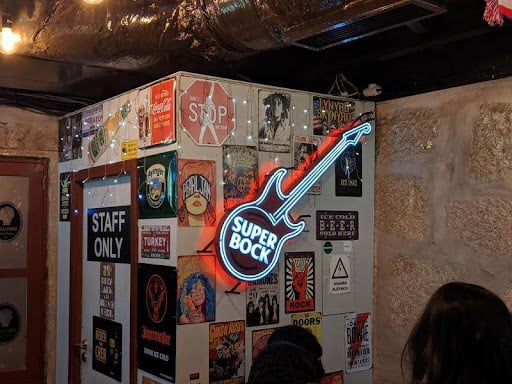 2. Aduela
Aduela is a local bar that is very well known by the locals and loved by foreigners. It is a staple of the city, and for good reason. Here, you can enjoy a great variety of Portuguese wines, sangrias, and cocktails at a great price.
It is a local favorite for a late afternoon drink, but at night it truly comes to life and is filled with people. Locals usually grab a drink and sit on the ground chatting and meeting new people. Next time you are in town, make sure you visit Aduela.
3. Bonaparte
With more than 40 years of existence, Bonaparte is an Irish-style pub filled with great stories and better memories. This bar stays with everyone who passes here, with its relic-filled walls, distinct decoration, and all the little details that make this place truly unique. Its vintage vibe makes it perfect for a night of drinks.
It has two locations, one in Foz and a newer space in the center of the city. But don't be fooled, you can count on the same style, same vibe, and good old traditions.
With this being said, in an Irish pub, there's something that can't be missed – beer. In Bonaparte, you will find a great selection of beers, with more than 25 different types, from Germany, Portugal, Belgium, and many others.
However, there's more to it, such as a great selection of rum, whiskey, and cocktails. Options for every taste and every occasion. Bonaparte is the perfect place to start the night or go for a simple drink.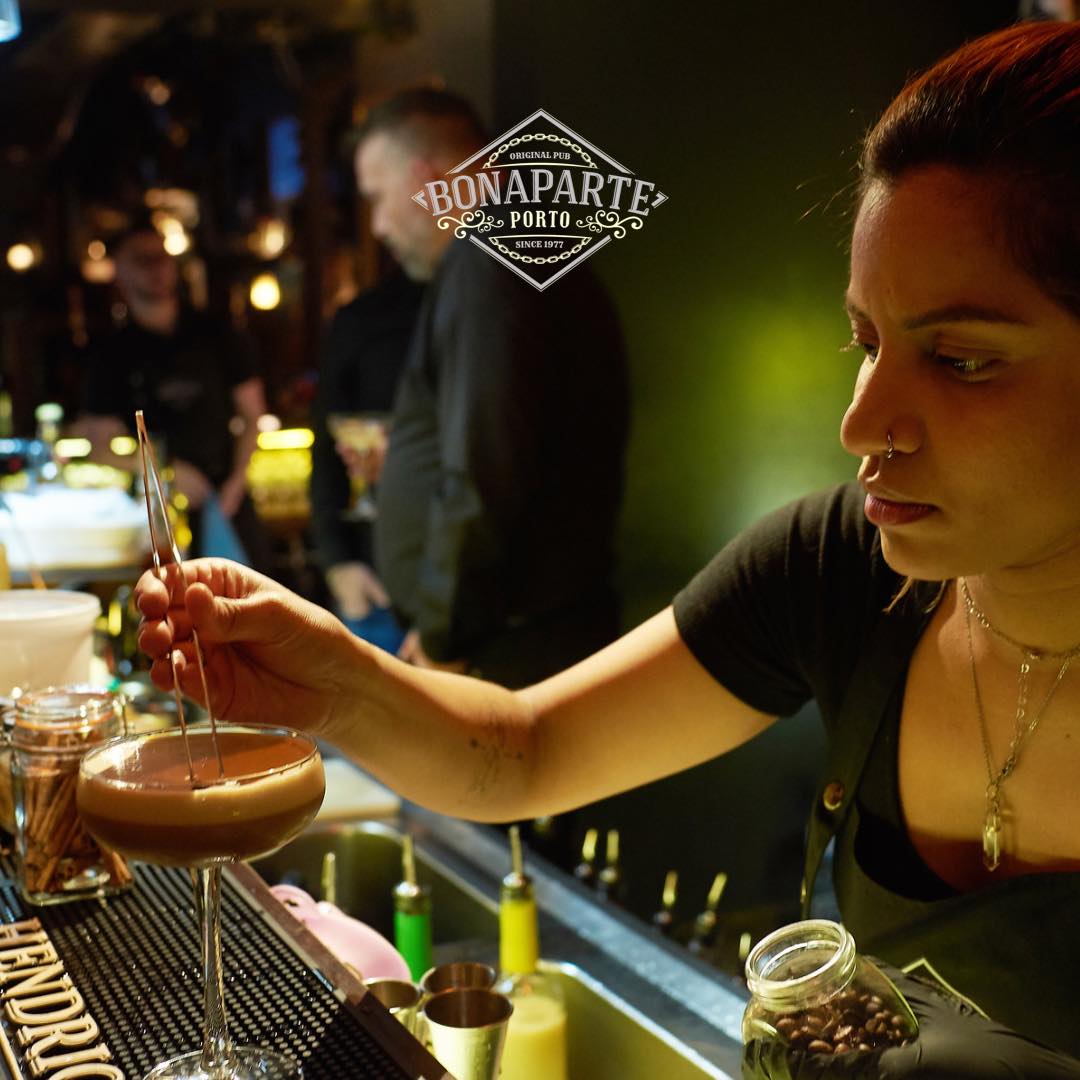 4. Embaixada do Porto
At first glance, you might be confused about whether Embaixada do Porto is a bar or a store. The answer is simple – it's both. You might say Embaixada do Porto mixed the best of both worlds.
This retro place includes photography, music, and collectibles. You will find cameras, records, photo rolls, polaroids, and many pop culture collectibles like Funko Pops.
However, this place is also a café and bar. On the first floor, you will find a wide, cool space that completely lights up at night. Every night, Embaixada puts on music with a variety of genres, and it's always a pure blast.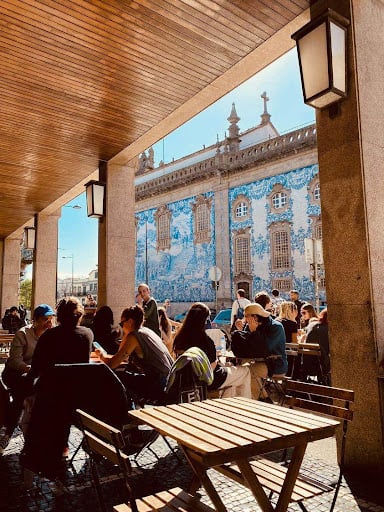 3 Bars For Dancing the Night Away in Porto
Looking for the best places to dance the night away in Porto? Check out these three bars:
1. Plano B
Located right in the heart of Porto, Plano B is one of the most popular clubs in the city. Whether you want to dance all night or catch a new band, this venue has you covered. If you need a break from the action, head to the lounge area for some amazing cocktails and comfy sofas.
But as soon as you go downstairs, be ready to face a real party and dance the night away. Plano B is the hottest place to visit as you are guaranteed a good time. With a diverse range of genres, from jazz to rock to electronic, there's something for everyone at Plano B. Keep up-to-date with the latest events by checking their website or social media.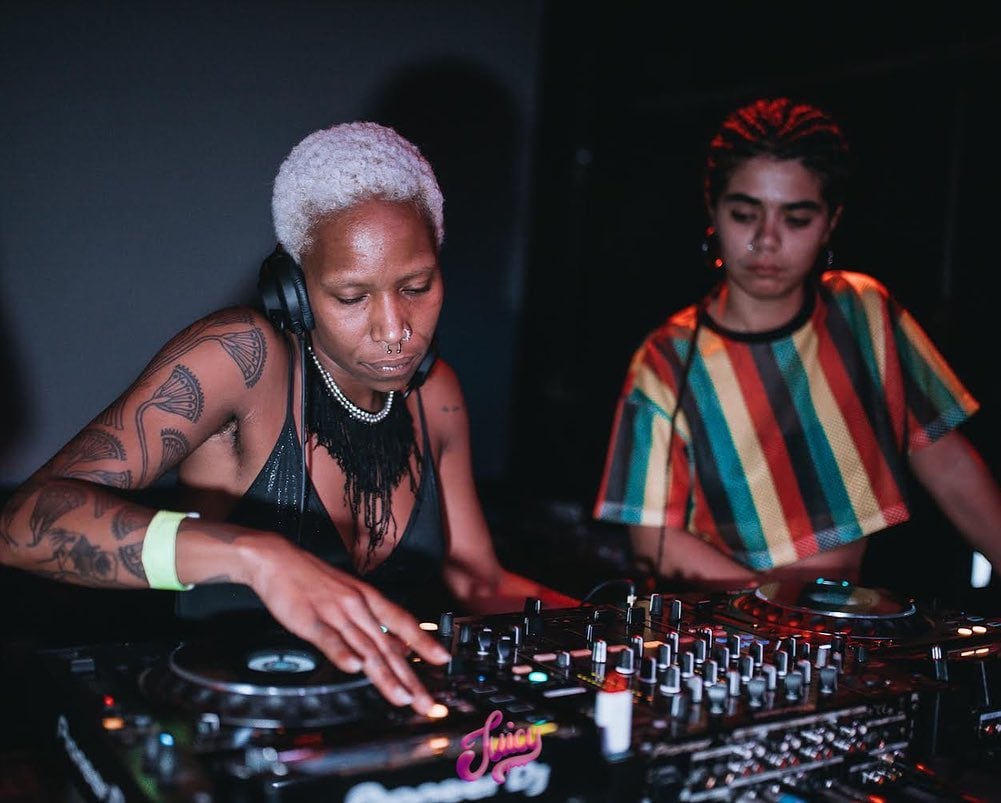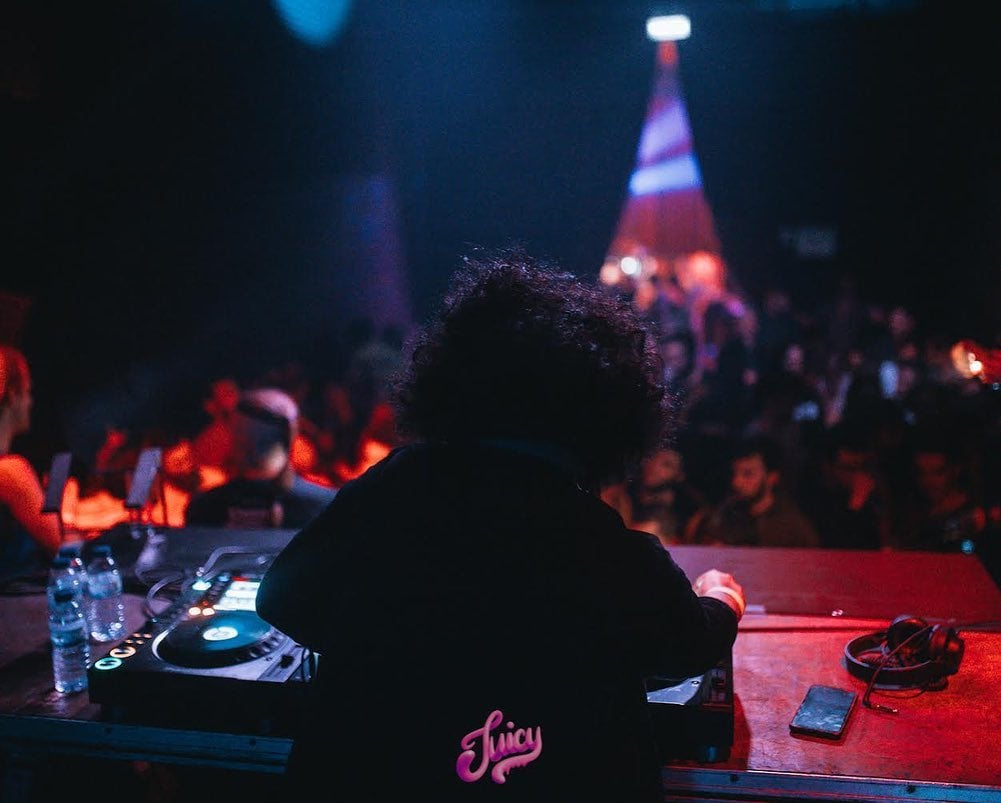 2. Tendinha
Tendinha dos Clérigos is a bar that focuses on rock music and has been a staple of Porto's nightlife since 2005. Come here to extend your night out and enjoy some good tunes. The night starts early and ends early in the morning.
The bar features a monthly set list of artists and concerts, plus a few other DJs and performers. Tendinha and rock 'n' roll go hand-in-hand, making it a must-visit spot for any music lover. Grab a drink at the bar and soak up the energetic vibe and loud music.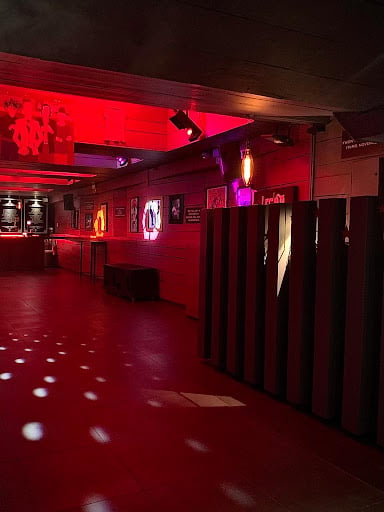 3. Casa do Livro
Once a bookshop, Casa do Livro (Book House) has become one of Porto's top nightlife spots. The classic bookshop decor creates a unique atmosphere that's perfect for dominating the dance floor.
The music at Casa do Livro is always incredible, with genres ranging from pop and R&B to jazz and soul. You can get your groove on while sipping on a nice cocktail or cold beer.
Whether you're a local or a visitor, these three bars are sure to provide an unforgettable night out in Porto. The vibe of Casa do Livro will leave you in a good mood and ready to party all night!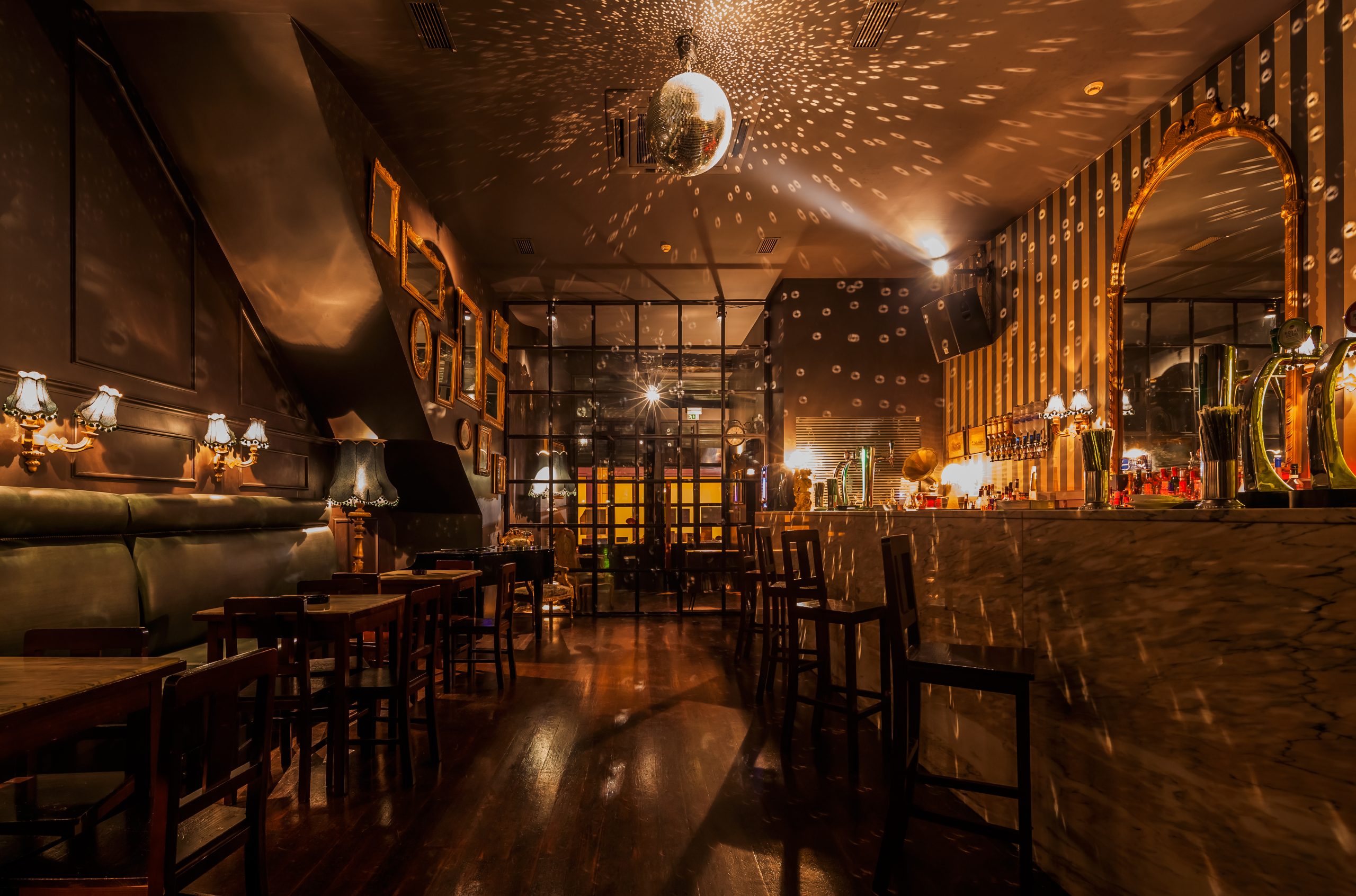 3 Best Clubs in Porto for an Unforgettable Night Out
1. Pérola Negra
Once a striptease and cabaret bar for over 40 years, today, Pérola Negra is a real staple of the Porto nightlife. This place offers a diverse program of music, from national to international genres.
The decor is a reminder of its roots, the red sofas, mirrors, and poles giving it a unique vibe. As for the music, it usually starts with an old-school vibe and transitions to current hits.
2. Zoom
Zoom is one of the most popular LGBT+ clubs in Porto, offering a welcoming environment for everyone. Their themed parties are legendary, featuring dance music, go-go dancers, and an all-night party atmosphere.
Zoom often has themed parties, where dance music blasts loud, go-go dancers show their best moves, and people party all night. This is the place to get wild and dance like nobody's watching.
This club is open until morning, making it the perfect destination for a great night out with great music and drinks.
3. Boîte
One of the coolest clubs in the city, Boîte makes a clear impression with its luxurious interior and wide space divided into two different areas. The first floor has a dance floor with two bars, while the second floor boasts a wine bar.
This club offers a perfect blend of hip and chic, with great cocktails and something for everyone. Whether you want to dance the night away or enjoy a chill evening with a glass of wine, Boîte has got you covered.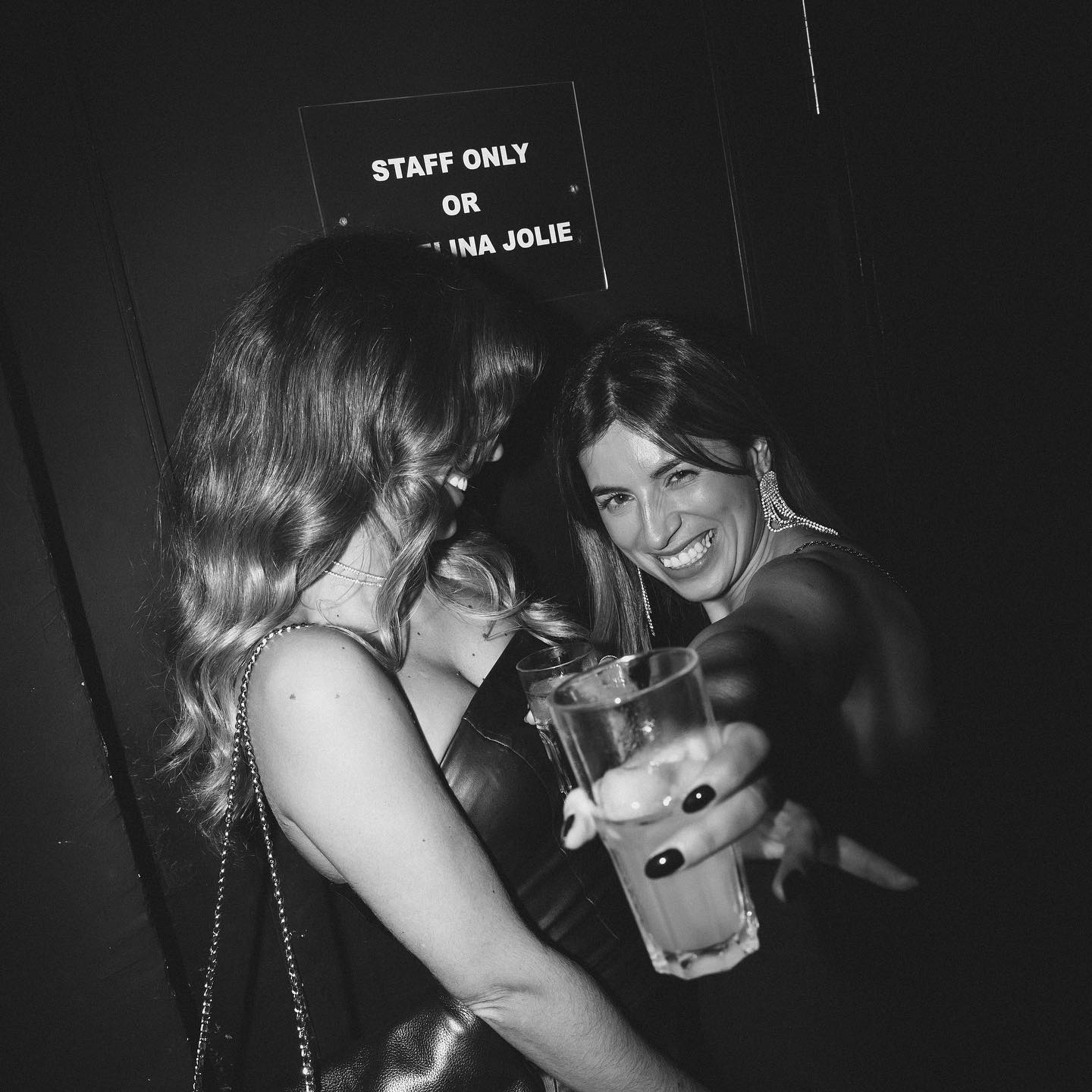 Join our FB group Portugal Travel & Living for all things Portugal and news updates