Portugal, the country with the largest wine consumption in the world, is, unsurprisingly, also renowned for its rich winemaking heritage and incredible wines. From the famous Port wines of Porto to the elegant Vinho Verde, Portugal offers a diverse range of flavors and experiences for wine enthusiasts.
If you're looking to embark on a wine tasting or wine tour in Portugal, you're in for a treat. Portugal has plenty of experiences that allow you to immerse yourself in the world of Portuguese wines, explore picturesque vineyards, and visit historic wine cellars. Let's take a look at the 7 best wine tastings and wine tours in Portugal.
If you're looking for a wine tour and a visit to a vineyard, Douro is the first place to go. This Douro Valley experience allows you to go on a journey through stunning landscapes, picturesque vineyards, and charming villages, all while indulging in delicious wines, a delightful Portuguese lunch. It even includes the option of a scenic river cruise.
With the help of a local guide, you'll delve into the history and traditions of this renowned wine region. Learn about the intricate process of winemaking, from the cultivation of the grapes to the art of aging and blending.
A highlight of this tour is the opportunity to sample a selection of exquisite wines at a local winery. The wine tasting session is led by an expert sommelier, helping you gain a deeper appreciation for these wines.
To complement your wine experience, a Portuguese lunch is included at a traditional restaurant. You will get to taste the flavors of authentic regional cuisine, featuring local ingredients that perfectly complement the wines you have tasted.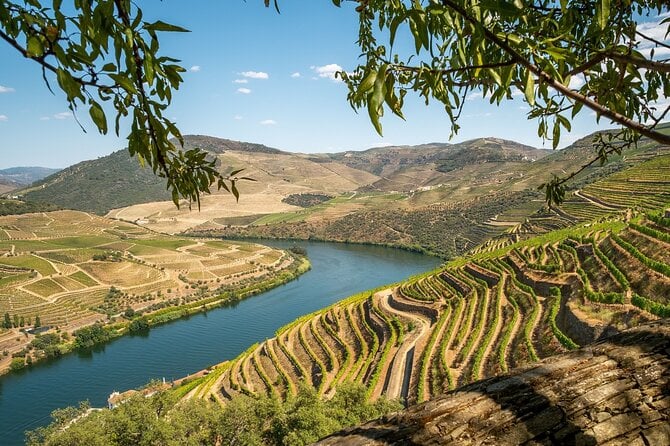 If you're visiting Porto, a Port wine tour and tasting is a must. This half-day Port wine tour allows you to discover all about the city's iconic wine lodges while skipping the lines.
Accompanied by a guide, you'll explore the fascinating history and heritage of Port wine while visiting the cellars. You will get to learn about the winemaking process, from the grape harvest to the careful aging techniques that give Port wine its distinctive character.
You will also get to indulge in seven wine tastings throughout the tour. From the smooth and velvety Tawny Ports to the rich and full-bodied Vintage Ports, each sip offers a new experience. Expert sommeliers will guide you through the tastings, teaching you about each wine you are trying.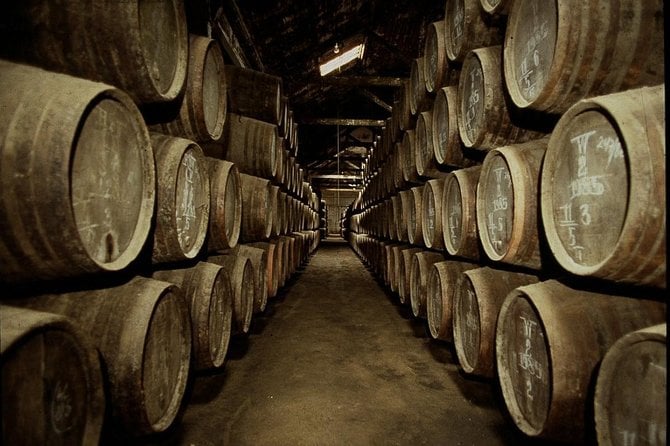 Don't forget Lisbon when it comes to both wine and food. The capital has so much to offer when it comes to wine experiences, often paired with authentic food, such as the following Lisbon Portuguese Food and Wine tour.
Led by local guide, this tour takes you on a gastronomic journey through Lisbon's charming neighborhoods, where you'll get to try traditional food and wine in some of the most local restaurants.
As you venture through the city, your guide will share fascinating stories and insights about Portuguese wine and cuisine traditions. You'll gain a deeper understanding of the ingredients, flavors, and techniques that make Portuguese gastronomy so unique.
You will get to sample mouthwatering local cheeses, savory cured meats, and freshly baked bread, as well as larger meals. You'll have the opportunity to taste a variety of exceptional Portuguese wines, carefully selected to complement the flavors of the dishes. From crisp Vinho Verde to robust Douro reds, each sip offers a glimpse into the country's rich winemaking heritage.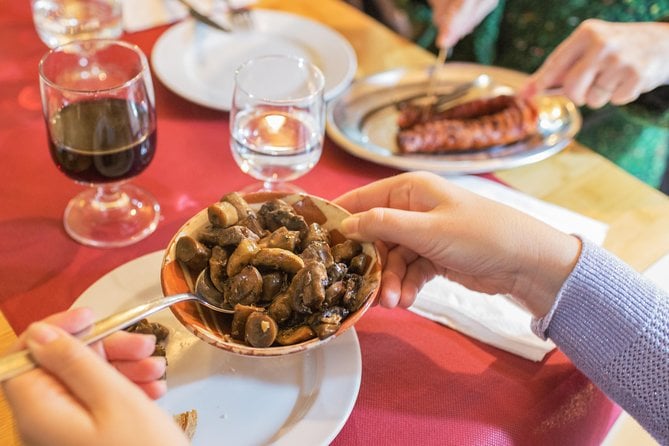 During this 3-hour Porto tasting, you will discover the delicious flavors of Porto, exploring local markets and restaurants while learning about the wine and food traditions of the city with a local guide. Your guide will introduce you to the region's rich food culture, sharing stories about the ingredients, traditions, and flavors that define Portuguese cuisine.
This is not just a food tour, but also a wine experience. Throughout the tour, you'll have the opportunity to savor a selection of exquisite Portuguese wines, carefully selected to complement the flavors of the dishes. From refreshing Vinho Verde to the world-famous Port wine, each sip offers a delightful harmony of tastes and aromas.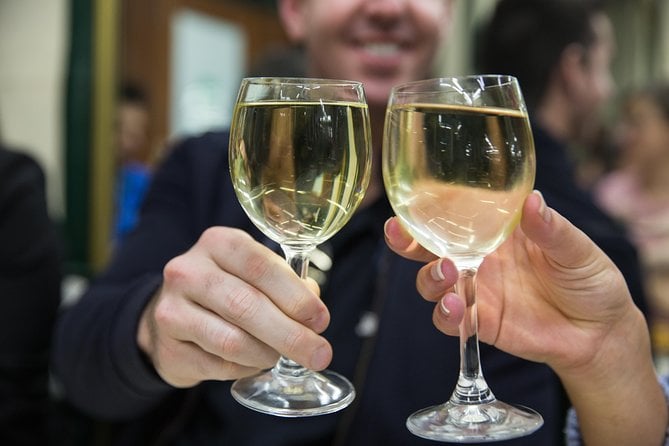 Travel along Europe's largest bridge to the beautiful regions of Arrabida and Sesimbra for a day trip with a wine tasting on this tour. This tour allows you to enjoy delicious wine, whilst also exploring these regions on the Portuguese coastline toward the Arrabida Natural Park.
Prepare to fall in love with the breathtaking views of rolling hills andcliffs, as well as blue watered beaches. The region's unique combination of lush greenery and blue waters creates a stunning view.
Your guide will teach you about the history and culture of the areas as you explore its hidden gems. You will get to visit Sesimbra, a charming fishing village with a rich maritime heritage. Stroll along its picturesque streets, admire the colorful boats bobbing in the harbor, and capture postcard-worthy views of the Atlantic Ocean.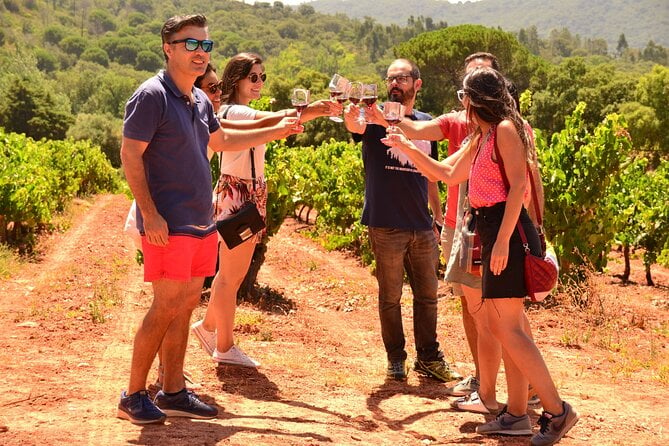 Another popular Douro Valley tour from Porto, this experience allows you to enjoy a full day of vineyard hopping on a river cruise with lunch and wine tasting.
Your your begins with a comfortable ride through the picturesque countryside, allowing you to admire the rolling hills and terraced vineyards of the Douro Valley. Throughtout the ride, your guide will tell you all about the traditions and winemaking techniques that have made this region a UNESCO World Heritage site.
Your first stop is a prestigious winery, where you'll have the opportunity to taste a variety of Douro Valley wines with expert sommeliers. After the wine tasting, it's time for a traditional lunch at a local restaurant. Indulge in a traditional Portuguese meal, featuring fresh and local ingredients.
You will then get to enjoy the Douro River with a scenic cruise surrounded by breathtaking landscapes for one hour. You will get to see another Douro vineyard getting transported back to Porto comfortably!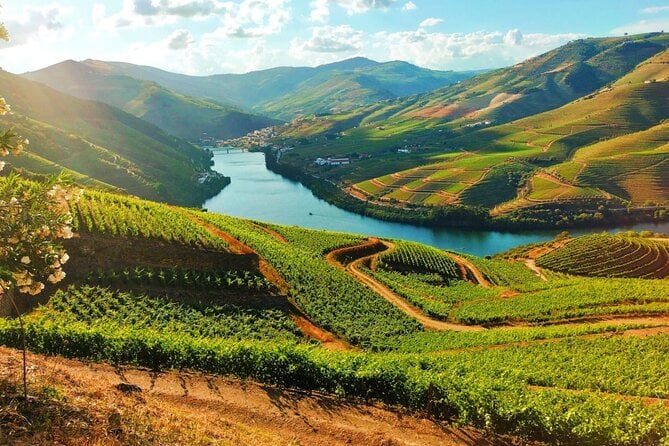 For a unique experience, embark on this Port wine walking tour of Porto where you will get to stop at incredible wine cellars with a local guide. In a small group setting, this tour allows you to curate a personalized experience if you wish.
Your guide will share captivating stories and insights about the city's wine history and culture. You will get to learn about the origins of Port wine, its production methods, and the unique characteristics that have made it famous worldwide.
You will also get to visit traditional wine cellars, where rows of oak barrels hold incredible aging wines. Throughout the tour, you'll have the opportunity to sample a variety of Port wines, carefully selected to showcase the diverse range of styles and flavors.