A hot summer day in Porto is not the day for a walking tour of the city or climbing up the Clérigos Tower if you're not into getting heat stroke. While temperatures in the summer often average at around 25 degrees Celsius, recent summers have seen heat waves where temperatures peak at 35 and above.
While this heat is great if you're lounging under a sun umbrella at the beach all day, not every activity is fit for the summer heat in Porto. Let's take a look at our favorite 5 activities to escape the summer heat in Porto this summer.
1. Picnic in the shade at Jardim do Palácio de Cristal
What better place in a city to enjoy some shade than at a park? Our favorite in Porto is the Crystal Palace Gardens.
The Crystal Palace in Porto, inspired by its counterpart in London, was officially opened in 1865. However, it was later demolished in 1951 to make way for a sports pavilion. Despite the disappearance of the structure, the Crystal Palace gardens, sprawling across approximately 8 hectares, still grace the site, offering scenic views of the River Douro from its hilltop location.
A mere 15-minute walk from the city center, you will discover beautifully landscaped gardens adorned with meandering pathways, fountains, sculptures, and lush trees. Designed by Émille David, a German landscape architect, during the nineteenth century, these gardens serve as an ideal location for a leisurely stroll or a delightful picnic, providing a serene and inviting atmosphere.
Buy some snacks and sweets from a closeby grocery store and enjoy the view of the river from the gardens, sheltered by some shade.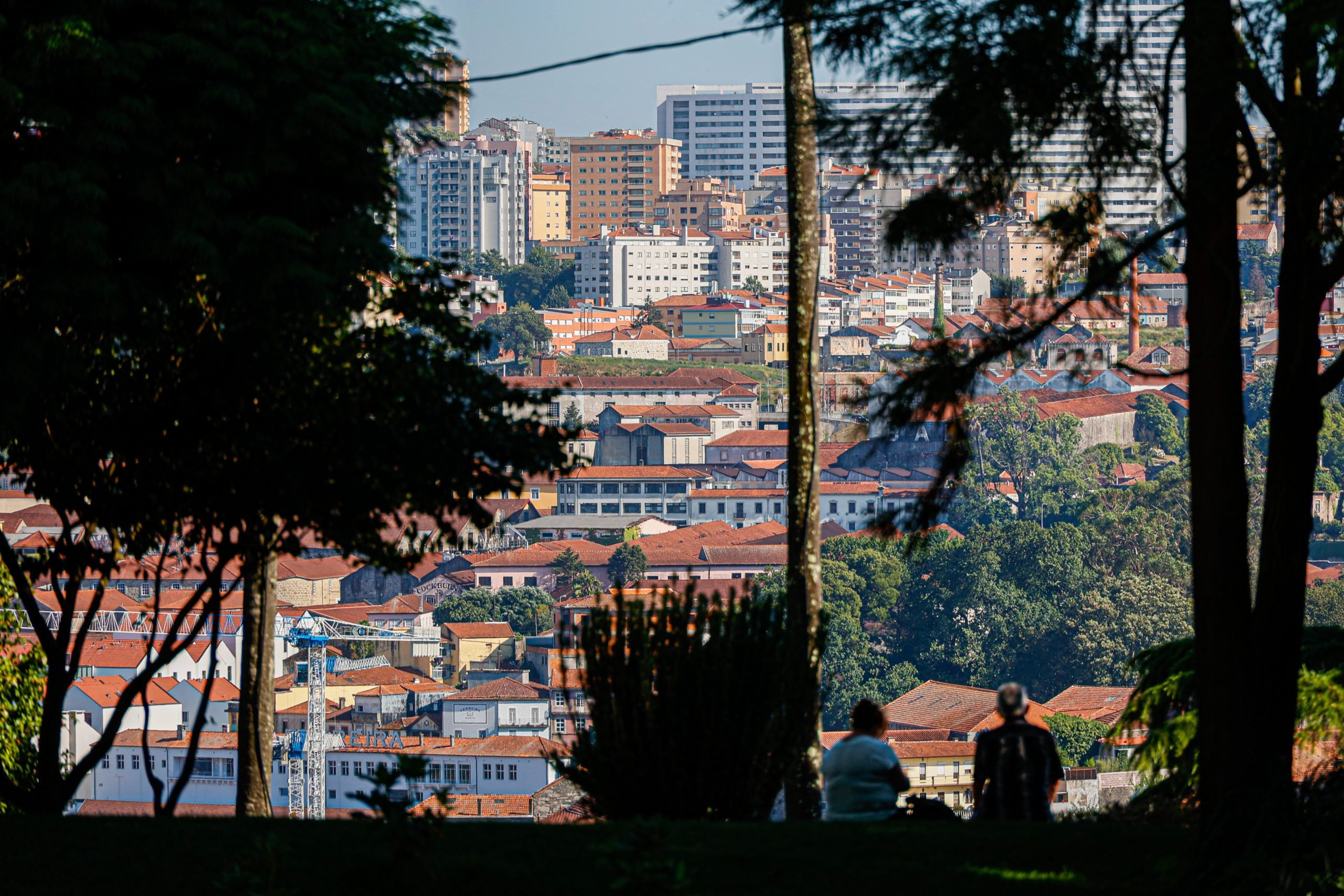 2. Visit the Serralves Contemporary Art Museum
If you are an art lover, the Serralves Contemporary Art Museum is a must-see, regardless of the weather. Established in 1999 with the aim of showcasing contemporary art and fostering cultural exchange, the museum has rapidly emerged as a key player in Porto's cultural scene.
The museum boasts an extensive collection that encompasses various artistic mediums, including painting, sculpture, photography, and multimedia installations. This diverse range of artworks provides visitors with a rich and immersive artistic journey, sparking contemplation and dialogue.
Tickets start at €13 and the museum is open Monday to Friday between 10 am and 6 pm. On weekends and holidays, it's open until 7 pm.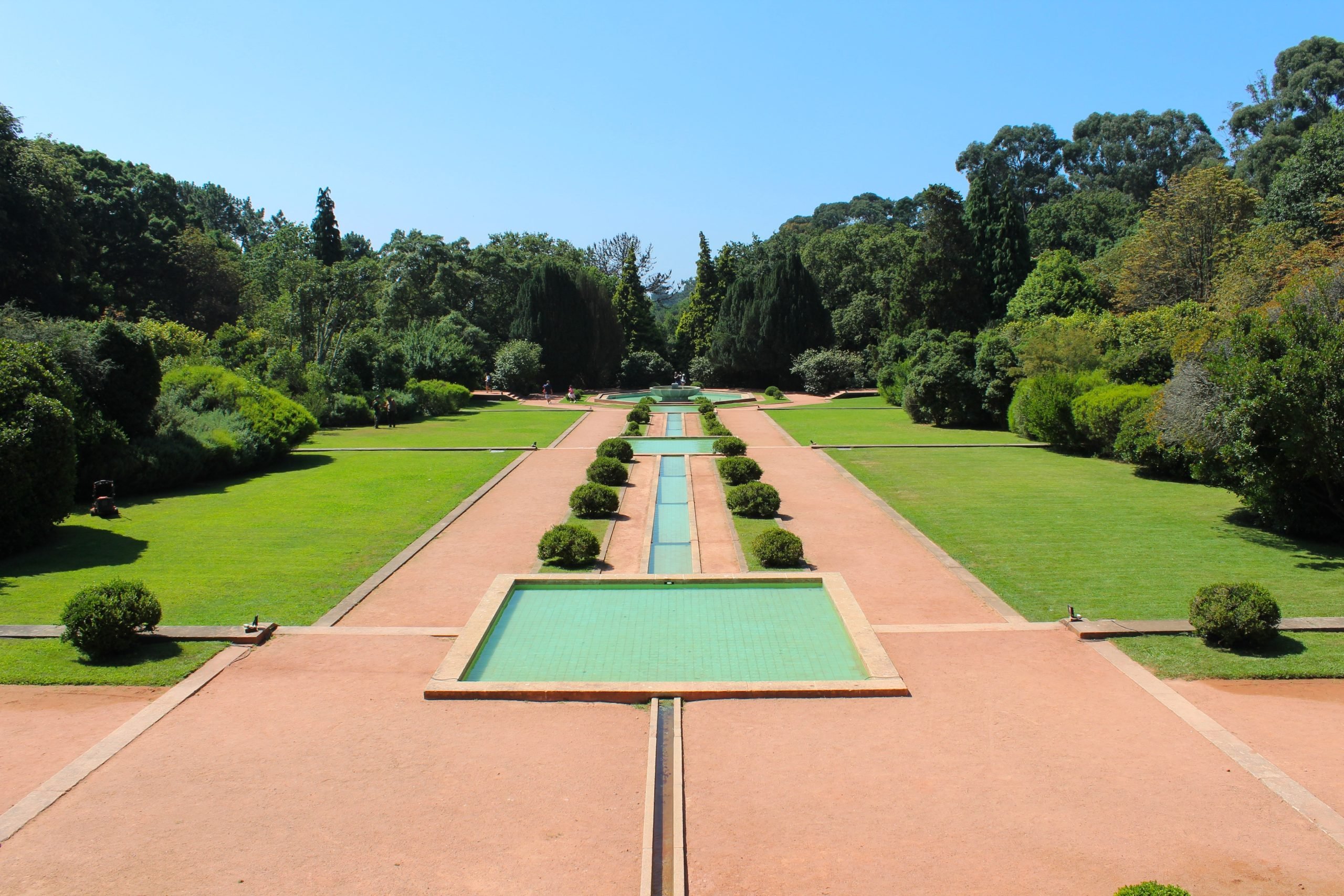 3. Take a tour of Bolsa Palace
Palácio da Bolsa, translating to Bolsa Palace, is another great place to visit when the heat is overbearing.
Originally designed to be a stock exchange, Palácio da Bolsa was constructed in the 19th century. However, its purpose has evolved over time. Today, it stands as a prominent cultural center and a highly sought-after tourist destination in Porto.
The construction of this magnificent palace commenced in 1842 but faced numerous delays and challenges, resulting in a completion time of over 50 years. Finally, in 1891, the palace was inaugurated, instantly becoming an iconic landmark of Porto.
Throughout its history, Palácio da Bolsa has hosted significant events, including the notable visit of Queen Elizabeth II in 1957.
Palácio da Bolsa is open from 9 am to 6 pm. A standard ticket costs 12 euros and includes a tour of the palace.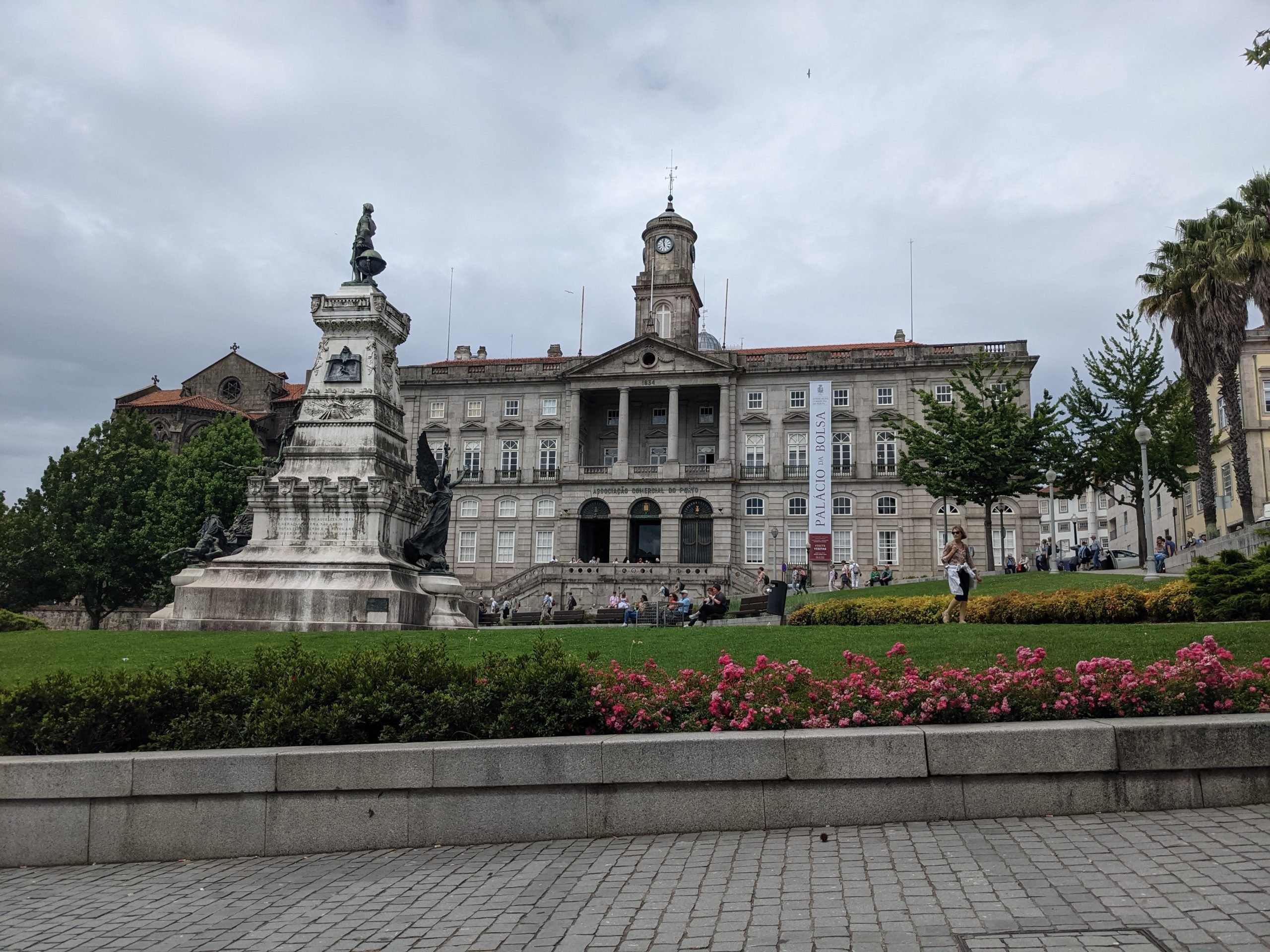 4. Enjoy a Fado show
Fado, a significant aspect of Portuguese culture, is best enjoyed with a glass of Port wine and is a great way to escape a warm evening in Porto. We recommend this fado show where you will dive into the magic of a live Portuguese fado performance with songs about love and heartbreak. The show, which lasts 45 minutes, takes place in a typical Portuguese bar away from the heat.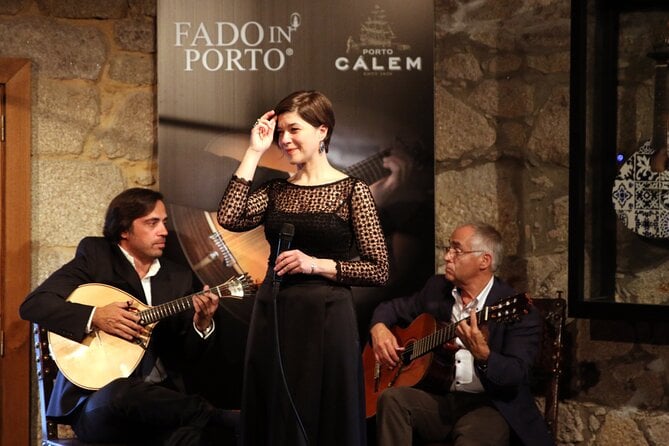 5. Beach day
On a hot summer day in Porto, locals and visitors will travel to nearby beaches to cool down in the Atlantic Ocean. Keep in mind that usually, the best way to get to the beaches is by car or taxi. However, some beaches become filled with tourists and are not so relaxing due to the noise and commotion. Here are our favorite beaches to avoid this are Praia de Salgueiros, Praia de Miramar, and Praia da Granja.
Praia de Salgueiros is a popular beach known for underwater fishing and surfing. It has white sand and black rocks, with amenities like a beach bar and bathrooms. The sea can be rough, making it suitable for surfing but sometimes unsafe for swimming.
Praia de Miramar, located in Vila Nova de Gaia, is a beautiful beach with calm turquoise waters and golden sand. It's close to luxury homes and a renowned golf course. Facilities include umbrellas, bathrooms, and a bar, attracting windsurfers and paddleboarders.
Praia da Granja, a 45-minute drive from Porto, used to be a vacation spot for royalty. It features old villas on the promenade and offers amenities like a bar, bathrooms, and disabled access. Lifeguards are present during summer for added safety.