A city full of vibrant culture, history, and delicious cuisine, Lisbon is the perfect weekend getaway. Whether you're looking to explore its historic landmarks or stroll through charming neighborhoods, Lisbon has something for everyone.
With only 48 hours in the city, it can be challenging to fit everything in but it's more than doable with the right itinerary. Take a look at our Lisbon weekend itinerary for your 48 hours in Lisbon with an activity schedule, as well as the best hotels and best restaurants.
Lisbon Day 1 Itinerary
Morning
Start your day with a delicious Portuguese breakfast at Pastelaria Versailles, a historic bakery located in the city center. Try their famous pastel de nata, a traditional egg custard tart, and pair it with a strong espresso to get your day off to a good start.
After breakfast, head to the Alfama district, one of Lisbon's oldest neighborhoods, and get lost in its maze of narrow streets and alleyways. This is a great way to discover the local culture and architecture.
Don't forget to stop at Miradouro de Santa Luzia, a viewpoint that offers breathtaking views of the city and the Tagus River.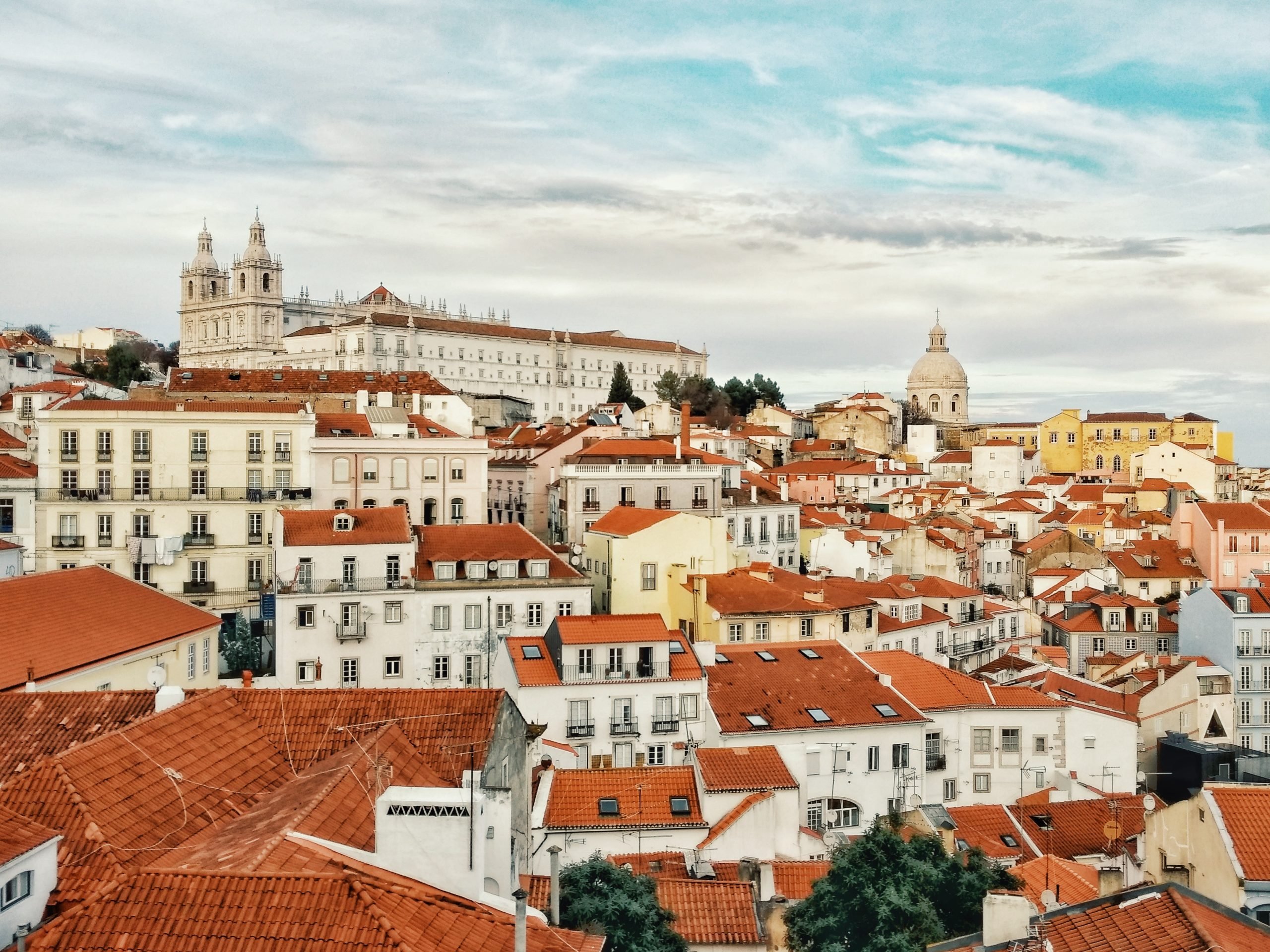 Afternoon
For lunch, we recommend trying some of the city's best seafood at Cervejaria Ramiro. This popular restaurant has been serving delicious seafood dishes since 1956 and is a must-visit for any food lover.
After lunch, head to Belem, a neighborhood located west of the city center. Here you'll find the iconic Belem Tower, a UNESCO World Heritage Site, and the Jeronimos Monastery, another must-see landmark in Lisbon. Take a stroll along the riverfront and enjoy the views of the Tagus River.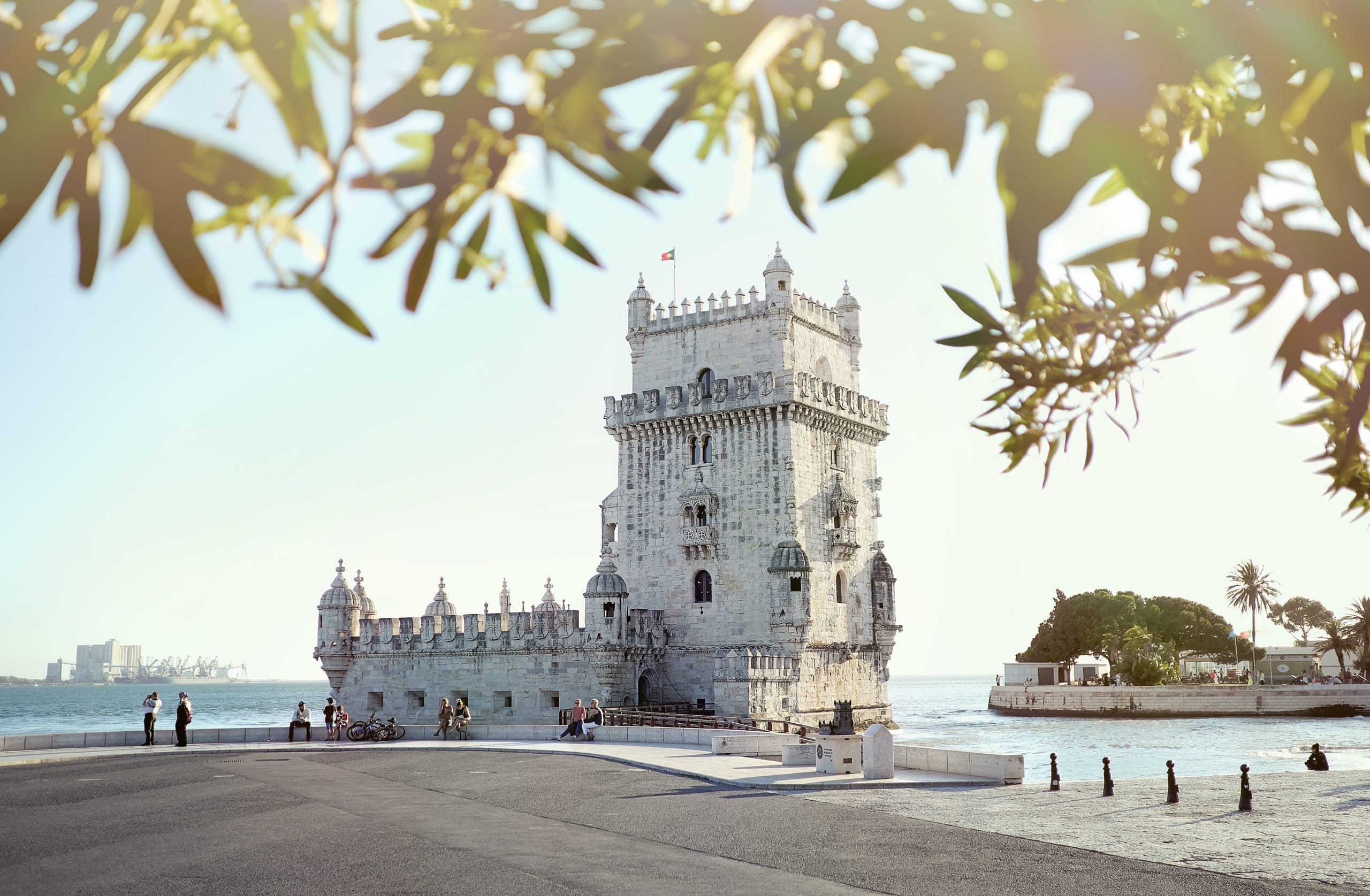 Before dinner, enjoy a private electric tuk-tuk ride that allows you to learn all about Lisbon's history and culture, while aboard an eco-friendly vehicle.
The tour stops at all the major attractions, such as Alfama and Mouraria, the historic neighborhoods, as well as Praça do Comércio and Belem. The tuk-tuk also stops at the best Lisbon viewpoints for photo ops of the city.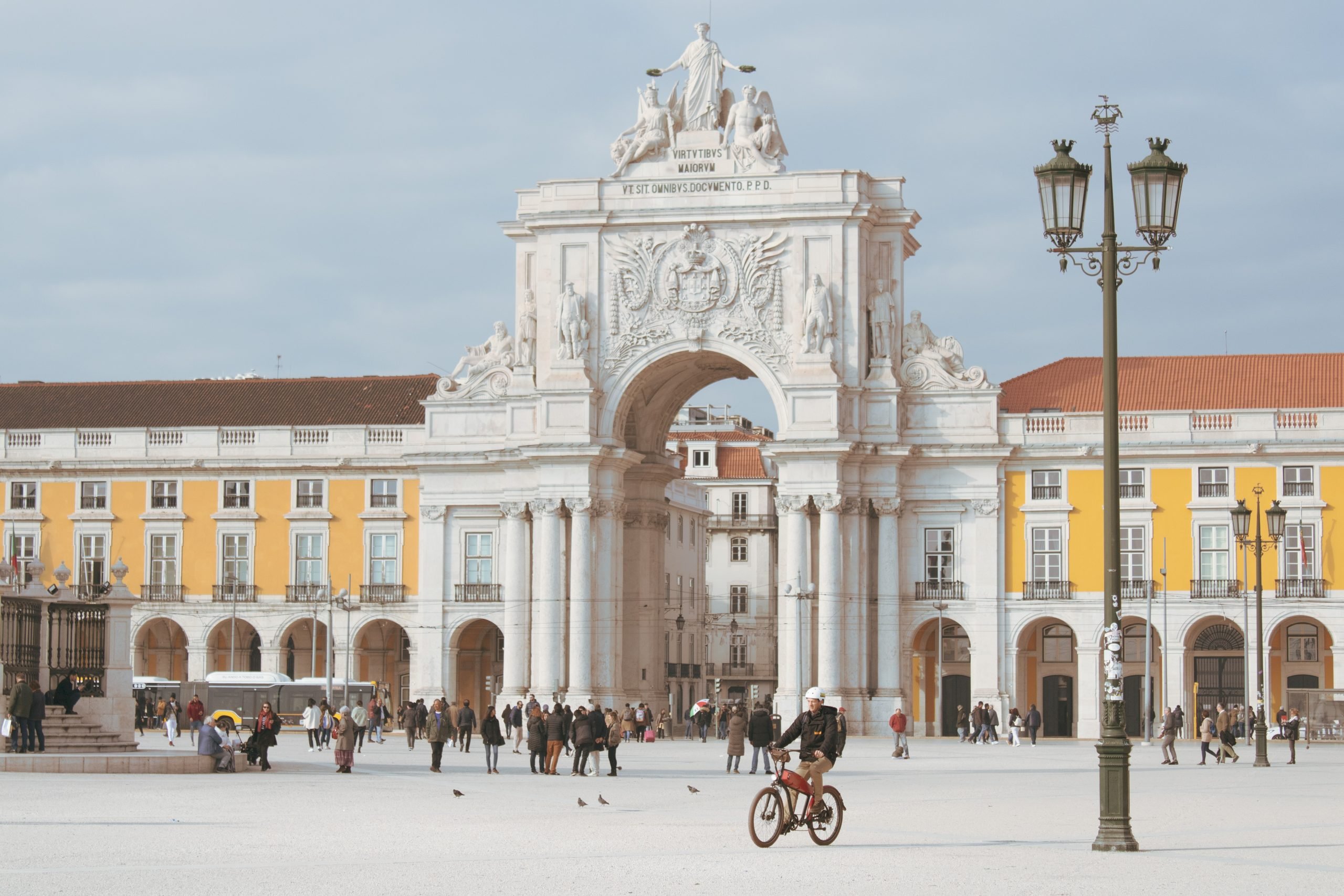 Evening
For dinner, head to Time Out Market, a popular food hall that offers a variety of local and international cuisine. This is a great place to try different dishes and soak up the lively atmosphere. You will find different delicious restaurants there, including Sea Me, Café de Sāo Bento, and Asian Lab.
After dinner, head to the Bairro Alto district, one of Lisbon's liveliest neighborhoods, and enjoy some drinks at one of the many bars and clubs in the area.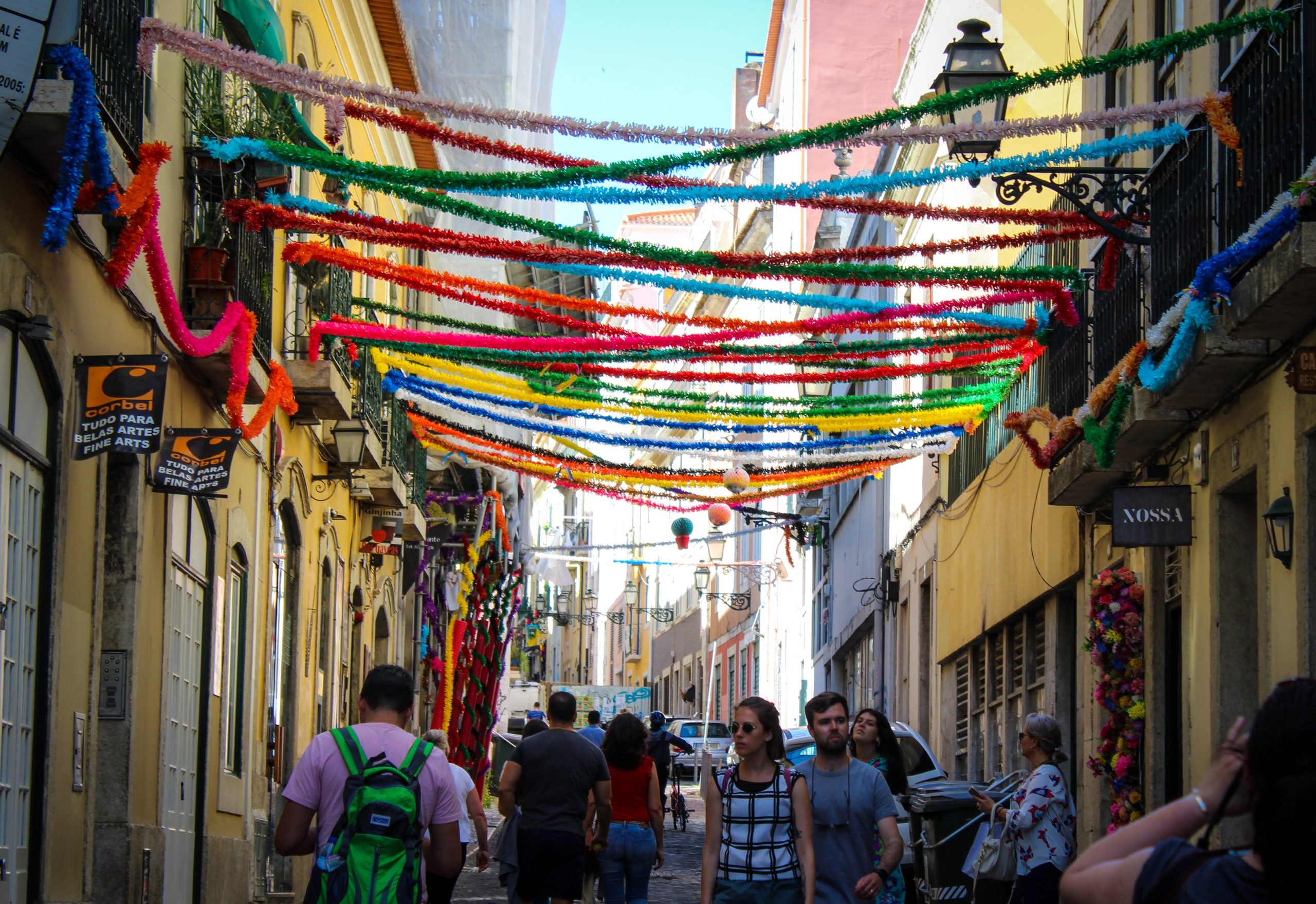 Lisbon Day 2 Itinerary
Morning
Start the day with breakfast at Pastelaria Alfacinha where you get to try some local pastries. After breakfast, head to Castelo de São Jorge, an 11th century medieval castle that overlooks the historical center of Lisbon.
The castle was most recently restored in 1938 by the dictatorship of Salazar as part of a commemoration of Portuguese patriotism and independence.
After visiting the castle, take the iconic 28 tram from Miradouro da Graça that goes through Praca do Comercio and other locations. This tram is a local transportation method, but one that is almost touristic. Hop off in Chiado.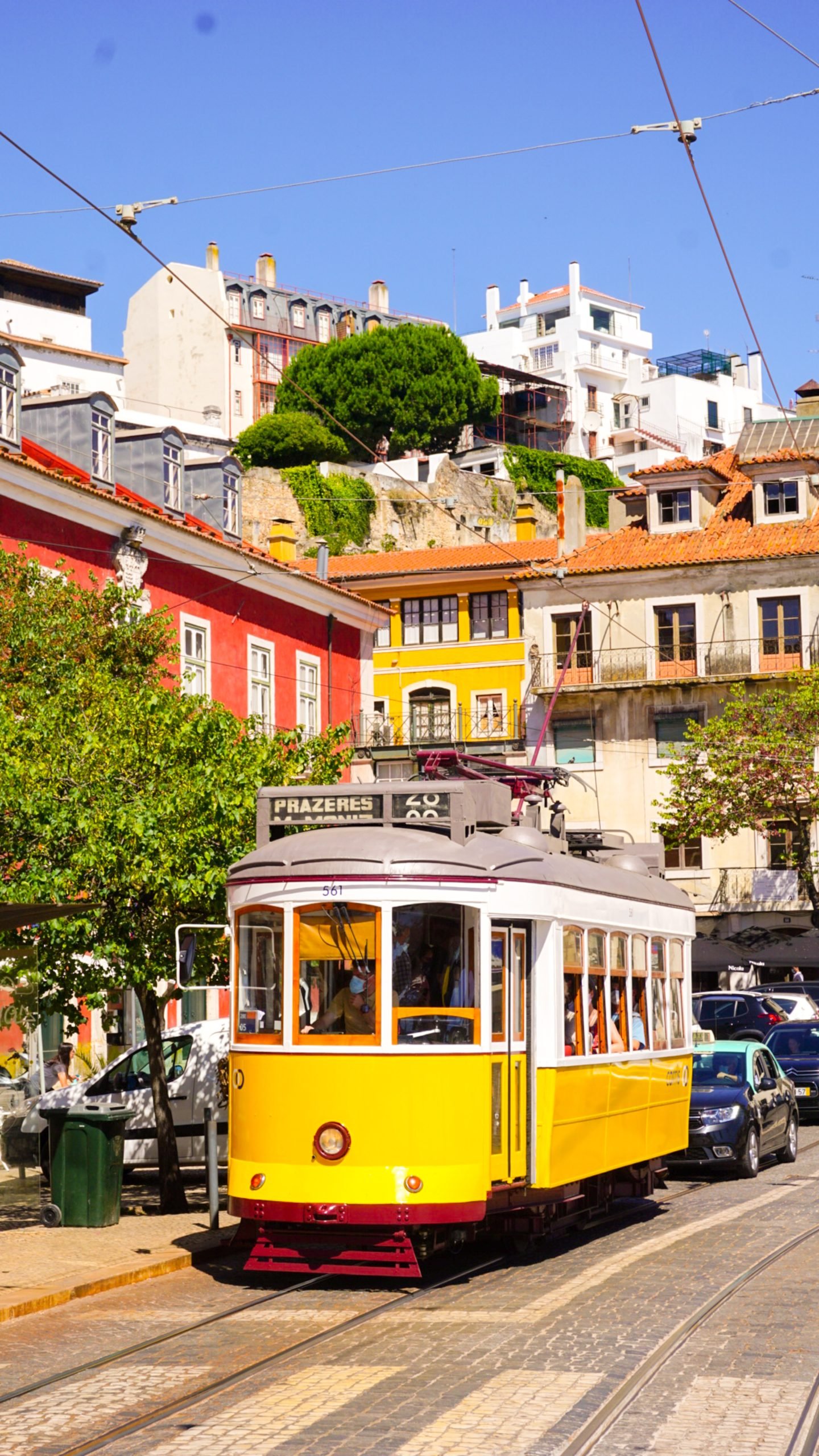 Afternoon
Chiado is well known for being home to the best stores and luxurious cafes located in the heart of the city. The 1700s Bertrand book store is located here, as well as the emblematic cafe A Brasileira. Take a stroll along Rua Garrett and enjoy the lively atmosphere, walking toward Praça do Comércio, the largest square in Lisbon.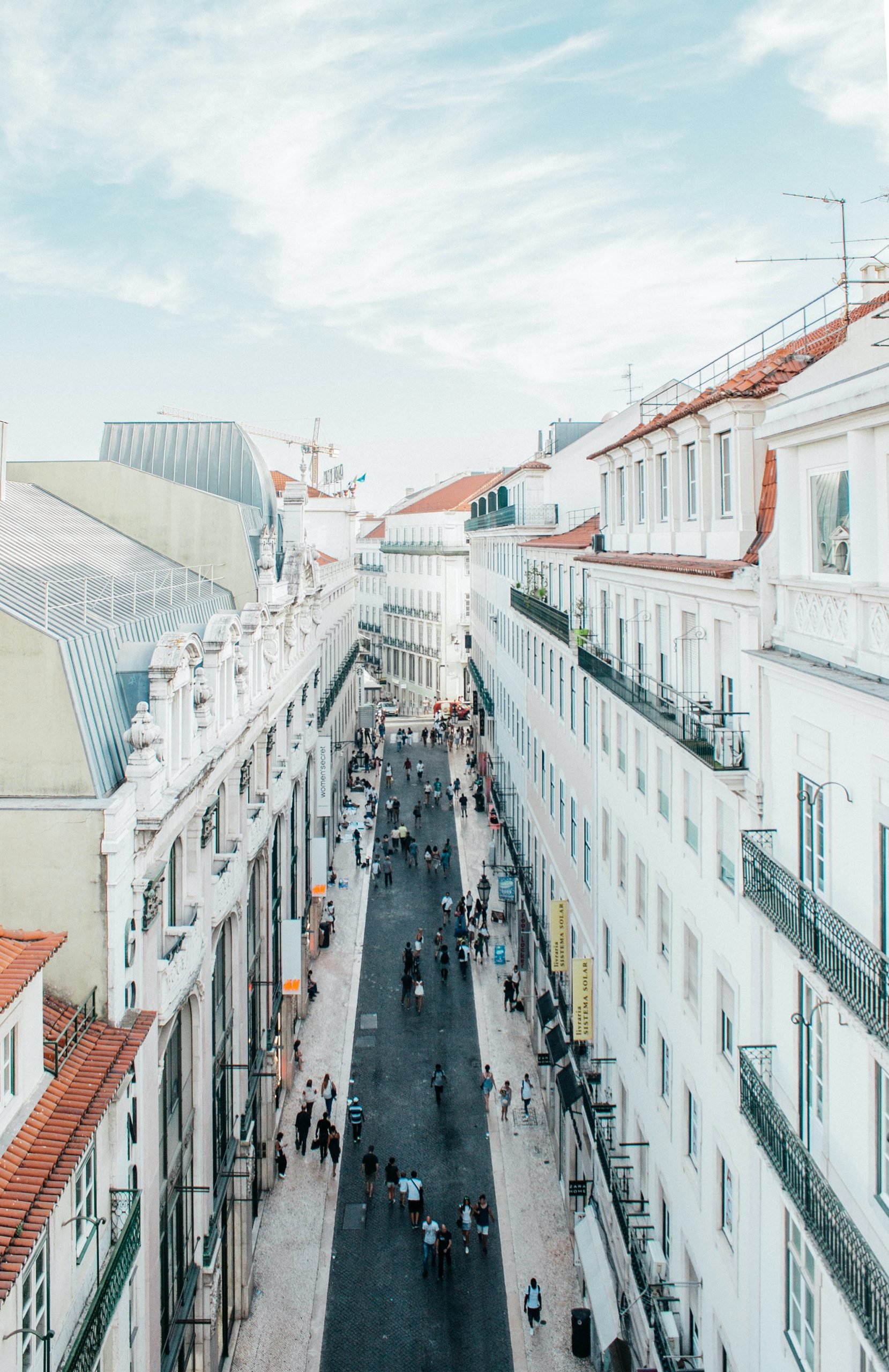 There are multiple restaurants here for lunch. We recommend Martinho da Arcada, a delicious Portuguese restaurant dating back to 1782.
After lunch, head back towards Elevador de Santa Justa, an elevator completed in 1902 by Raoul Mesnier du Ponsard, an architecture student of the man who built the Eiffel Tower.
45 meters tall, the lift has a similar design to the Eiffel Tower and was built to connect the lower streets of Baixa to Carmo Square for locals to have an easier passage. You can ride the elevator to enjoy the view of the Baixa Pombalina.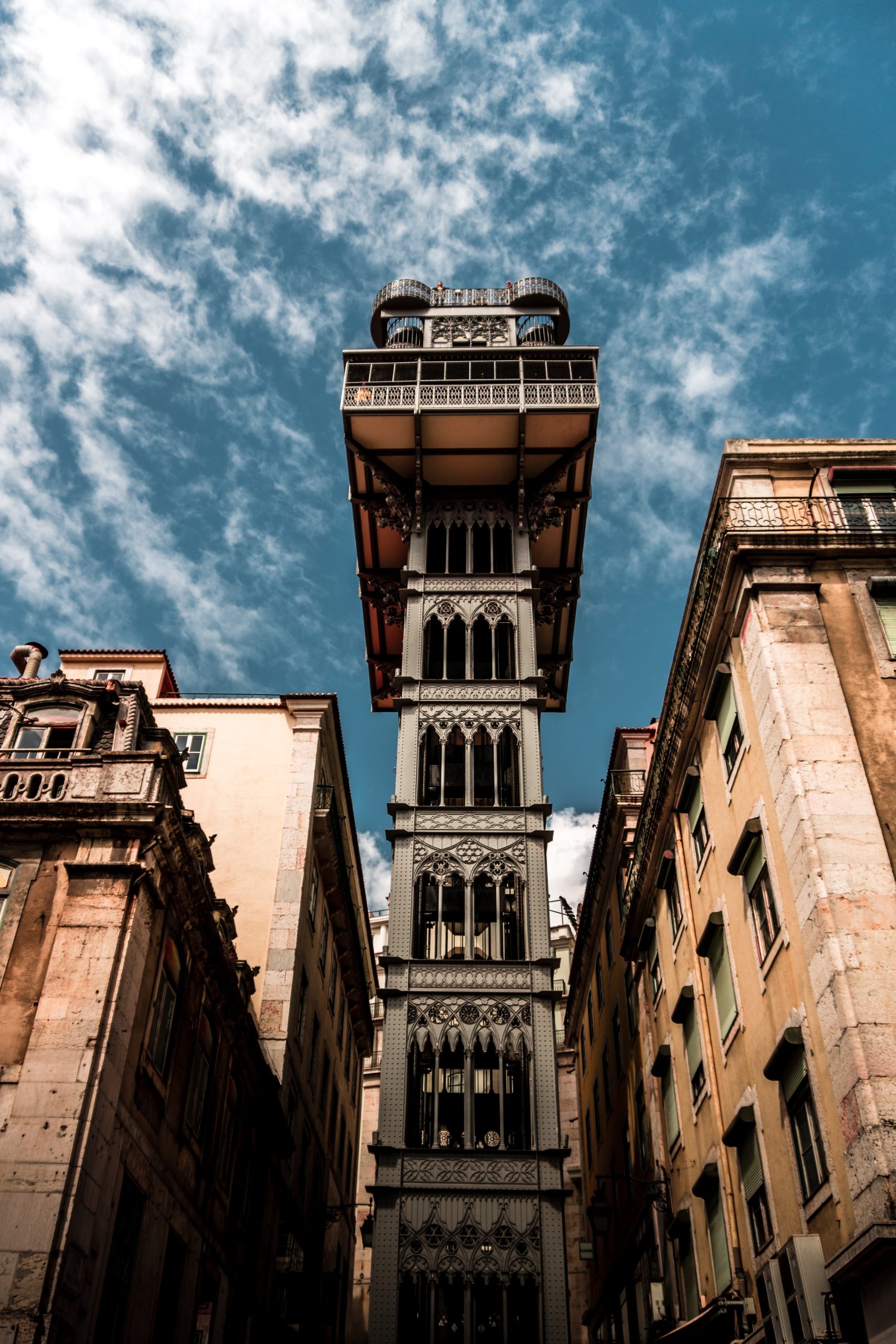 Lastly, walk around Rossio Square, also known as Praça Dom Pedro IV. This is a lively square where you can sit, relax, and people-watch.
The square includes two baroque fountains, and in the center is a monument measuring 27 meters in height. On the north side of the square is the Dona Maria II National Theater, a building from the 1840s.
Evening
You're not fully experiencing Lisbon without a fado dinner out. Fado is a traditional music style that became known in the old neighborhoods of Lisbon such as Alfama. This style of music was sung in taverns, beginning in the 19th century and is now a UNESCO-listed musical genre.
This experience offers an intimate dinner and live Fado music performance, so you can savor the delicious flavors of authentic Portuguese cuisine while enjoying the beautiful melodies of traditional music.
As part of this evening tour, you'll also get to see some of Lisbon's illuminated landmarks by night, including the National Pantheon and Lisbon Cathedral. With hotel pick-up, dinner, and a guided city tour included, this small-group tour is tailored to provide you with a personalized and unforgettable experience.
Best Hotels in Lisbon
Inspira Liberdade Boutique Hotel: Awarded the Best Luxury Green Hotel in 2019, Inspira Liberdade provides a relaxing Feng-Shui vibe for its guests. The hotel has a SPA, fitness room, bar, and a restaurant with Portuguese food called Pen Brasserie Mediterrânica.
Selena Secret Garden: The hostel also has a rooftop deck, CoWork space for professionals, and a movie room. In the heart of Cais do Sodre, you are close to contemporary art galleries, bars with riverfront views, and within walking distance to Chiado.
Bairro Alto Hotel: This hotel is situated in the best location in Lisbon, between Bairro Alto and Chiado in an 18th-century building in central Lisbon. The hotel features a restaurant with award-winning Chef Nuno Mendes and Executive Chef Bruno Rocha.
Hotel Lisbon Plaza: This 4-star family-owned hotel is decorated in the style of Portuguese homes. With 24-hour room service, a terrace, and a gym this small hotel has been in the same family since the 1950s.
Pestana Palace Lisboa: A member of "The Leading Hotels of the World", Pestana Palace is located in a 19th-century palace. It is the only resort in Lisbon and has a lake pool, a spa, and large gardens.
Bairro Alto Hotel: This hotel is situated in the best location in Lisbon, between Bairro Alto and Chiado in an 18th-century building in central Lisbon. It is uncommon for a luxury hotel of this standard to be located here. It is also the only luxury boutique hotel in Lisbon that has under 100 rooms.
Jupiter Lisboa: This 4-star hotel is located near Campo Pequeno. Although it is not in the center of the city, you can get to Baixa-Chiado in 15 minutes through transportation. Jupiter has everything you need for a luxurious vacation at an affordable price.
Best Restaurants in Lisbon
Alfaia
Mezze
Cervejaria Ramiro
A Cevicheria
Alma
Adega da Tia Matilde
Martinho da Arcada