While many may not know this, the Portuguese are known for an impeccable style in fashion and value staple pieces, many from sustainable brands. While less "out there" than the fashion seen in London or Berlin, those in Lisbon and Porto predominantly opt for more discrete fashion statements.
In line with this style, Portugal boasts a number of high-quality brands that are being recognized all over Europe. If your winter closet needs a revamp, or you want to add a few staple pieces from a brand made in Portugal, you're in the right place!
Instead of opting for fast fashion brands at your local shopping mall, why not opt for brands selling fashion pieces that will last you? Let's take a look at 5 Portuguese fashion brands to shop for this winter!
1. Wheat & Rose
Wheat & Rose is a Portuguese clothing brand founded by Maria Trigo Rosa, a designer born in Hong Kong but that lived half her life in Lisbon. The brand seeks to represent "intemporal beauty with a pinch of Asian refinement and Portuguese craftsmanship."
Offering practical and professional outfits that are also comfortable, Wheat & Rose allows you to purchase staple pieces that are catered to all occasions. More importantly, their quality products are designed to last a life time in order to "encourage every woman to be selective in their consumption."
Wheat & Rose has a store in the center of Lisbon, but also ships in the EU. If you are outside the EU, contact them, as they might still ship to you. Wheat & Rose is also specialized in tailoring and will build you a tailor-made outfit for a special occasion.
Moreover, to show their focus to the circular economy movement, the brand has a Sell 1 Buy 1 campaign where you can trade in used items for new ones.
2. BYOU
At 36 years old, Patrícia Gouveia decided to change her life and open the fashion brand BYOU. While her designs were inspired by the globe, her country is where she sources her materials and builds her pieces. BYOU has an interesting concept. Pieces are produced by hand in limited quantities, with around 10 to 30 units per model.
BYOU thus highlights the importance of individuality, seeing clothing as an extension of the interior. The brand even allows you to create exclusive items, as well as makes sure to put at the forefront of its ethos a commitment to the environment.
For winter, they have incredible pieces, including unique wool jackets, chequered shirts, and even a children's line.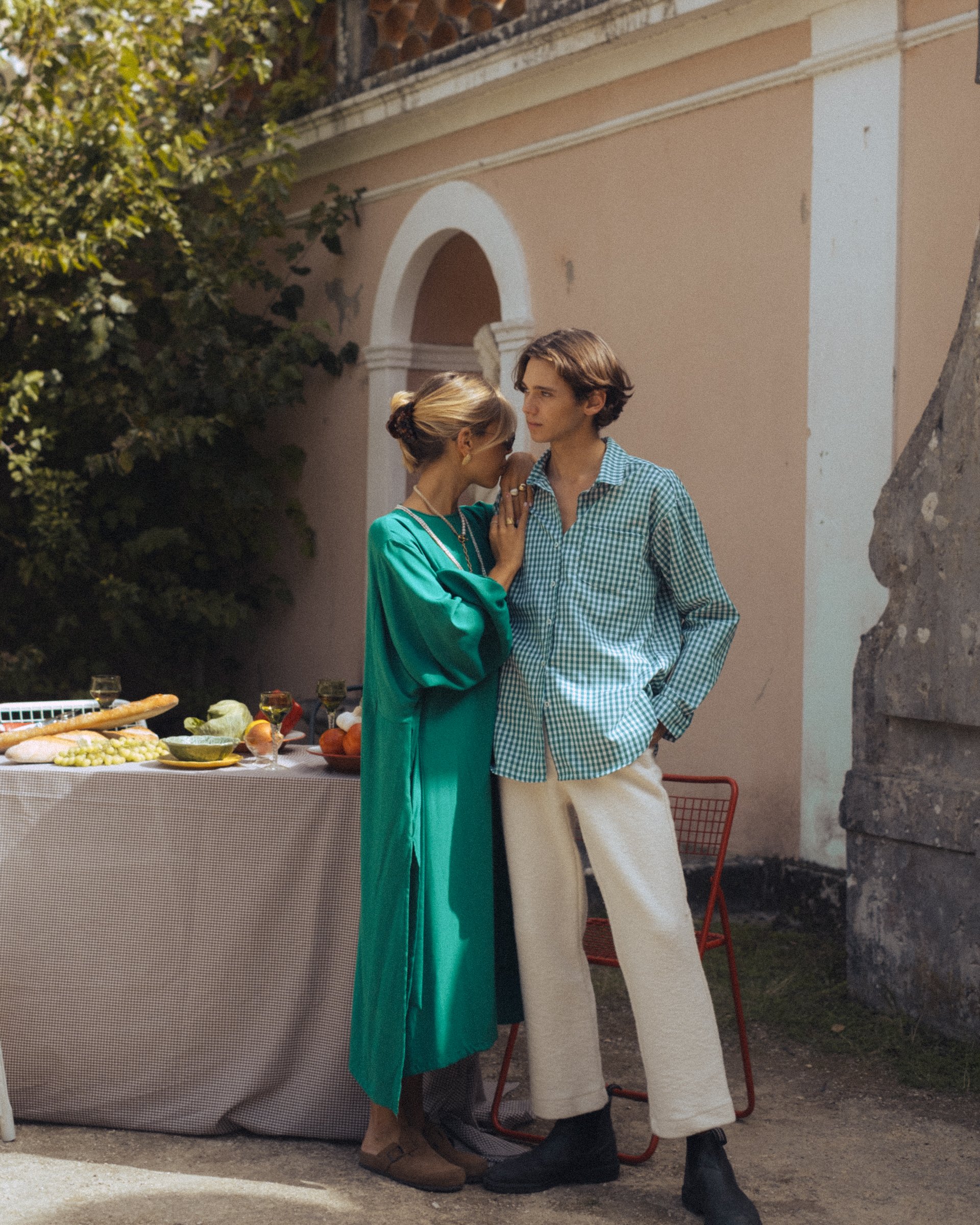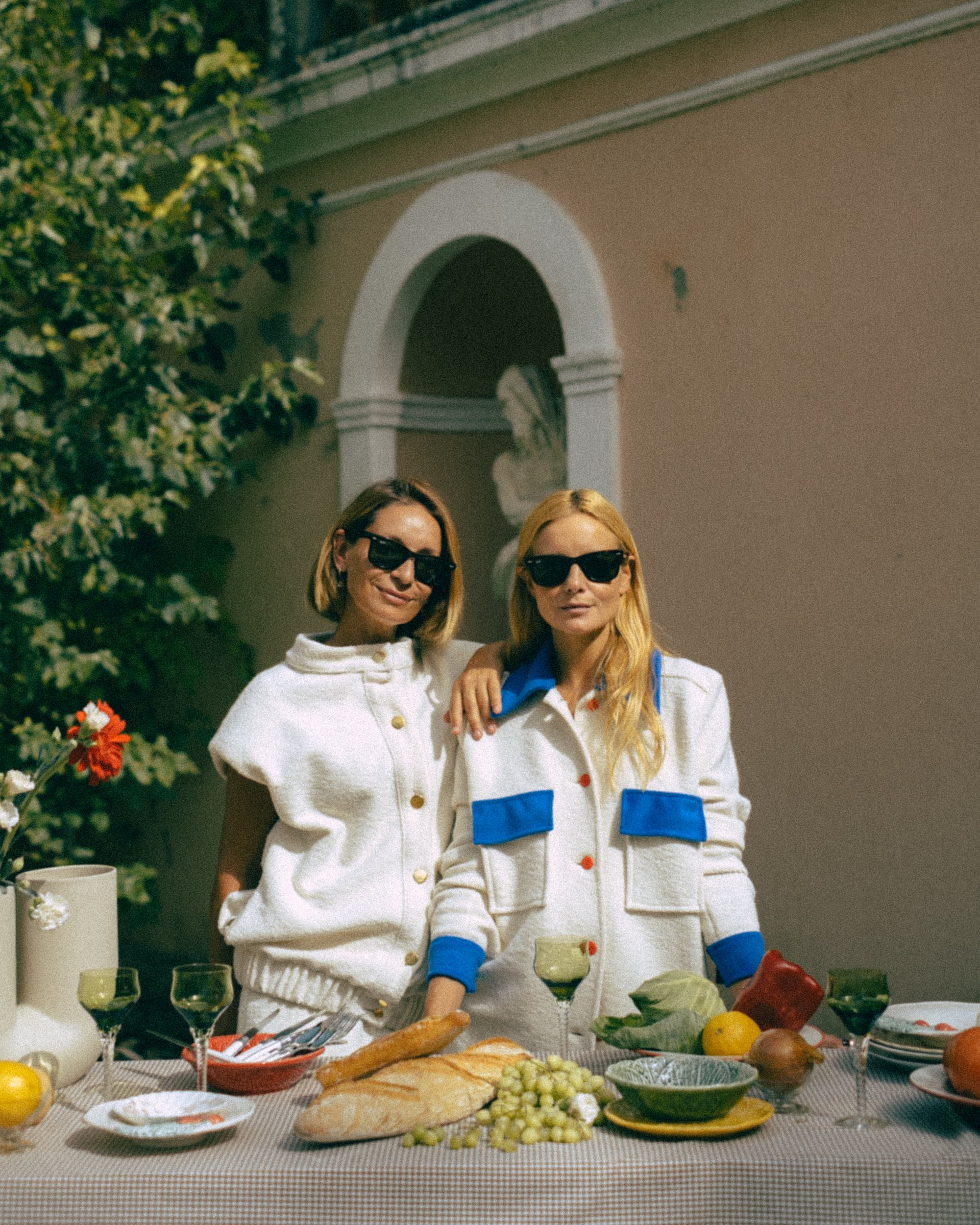 3. Mustique
Mustique is a unique fashion brand founded in Lisbon by Vera Caldeira and Pedro Ferraz, two childhood friends. The designers believe their brand is "bridging the gap between edgy and sophisticated" with colorful pieces that can be worn anywhere.
Their pieces are the epitome of day-to-night, as well as completely gender neutral. Not the gender neutral where color is lacking and nude-toned pieces dominate. Instead, Mustique is able to do what many strive but fail to do, creating unisex pieces that are dynamic and creative without limitations.
Their collections are all made in Portugal and include high-quality knitwear, trousers, shirts, tops, shorts, and accessories.
Mustique has two stores in Lisbon, one in Santos and one in Sao Bento. The brand also ships worldwide!
4. ISTO
ISTO is a well-known sustainable brand in Portugal with a store perfectly located in Principe Real. The brand's products are made from organic materials, featuring knitwear, jeans, sweaters, and more.
The fashion brand is committed to transparency by sharing every single process that goes into making their clothes so that consumers know exactly what they are getting. The brand's website has information on exactly how much was paid for each component from materials to production and even marketing.
The brand only works with factories that are held to the highest standards in their labor policies and all their suppliers have a Global Organic Textile Standard Certification.
In contrast to fast fashion brands, ISTO does not rely on seasonal collections, but rather sells clothes that fit your everyday needs and will last you for a long period of time.
Their motto: quality over quantity. Although this is often not the most profitable strategy for fashion brands, such a commitment puts climate justice over profit to make sure your clothes do not end up in landfills.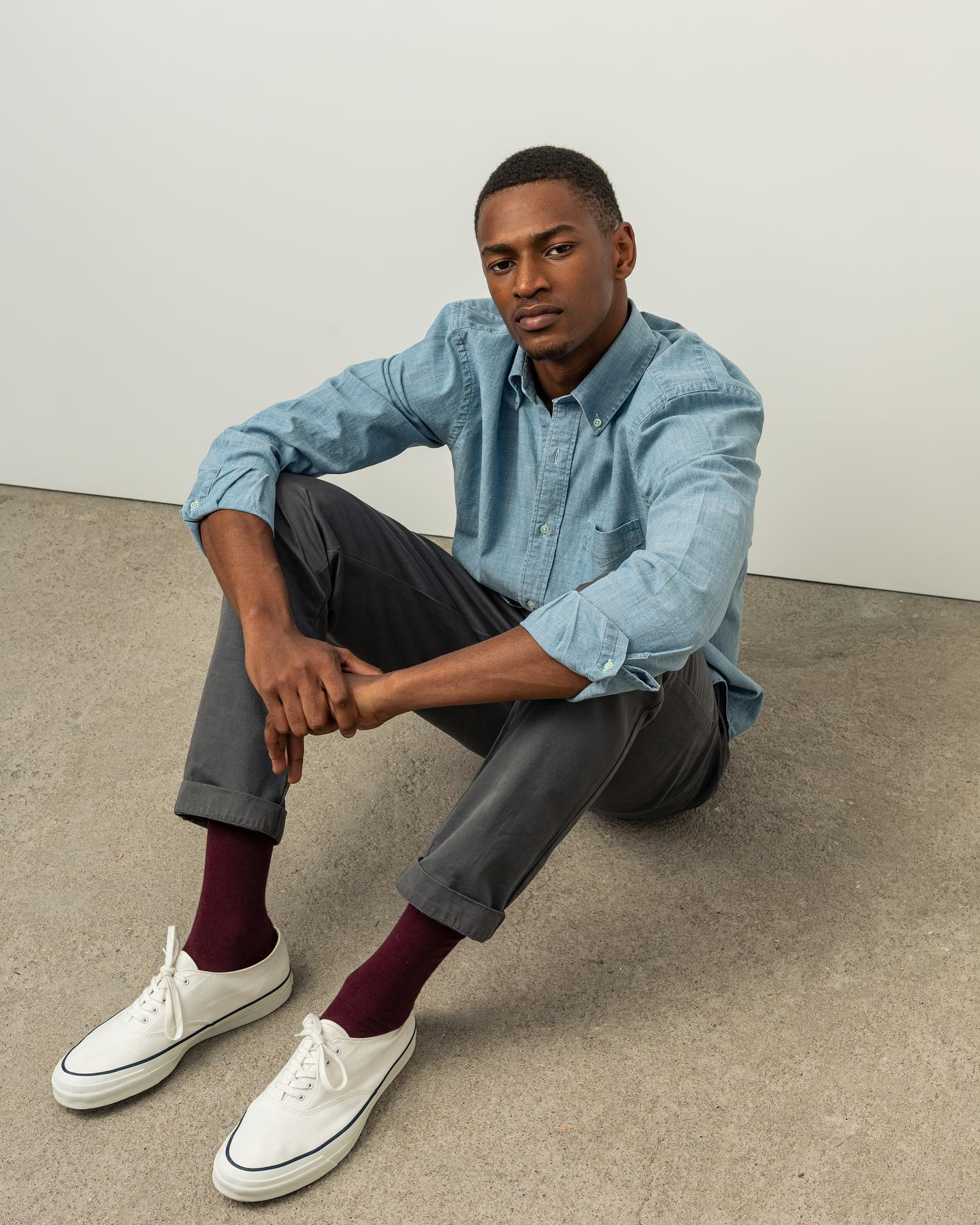 5. IMMA
IMMA is a locally produced fashion brand in Lisbon that believes in utility and versatility over seasonal fashion trends. Their motto is clear: making iconic pieces with a modern twist. Pieces that are practical, comfortable, and have been developed with longevity in mind.
The brand's outlook on sustainability is producing timeless designs that pass the test of time while not wasting fabric and avoiding disposable materials to generate as little waste as possible.
IMMA delivers to Europe and the United States. On their website, you will find classic pieces, including shirts, dresses, and jackets geared toward women.