When you think of sustainability, traveling isn't the first thing that comes to mind, but sustainable tourism is an up-and-coming niche in Portugal's tourism industry. If you're planning to fly to Portugal but would like to make sure the rest of your trip is relatively sustainable, finding the right eco hotel with sustainable practices can go a long way in reducing your carbon footprint. From the food waste produced, packaging of toiletries, energy consumption, and more, there are a lot of factors to consider when picking a sustainable and eco-friendly hotel. We have picked our 9 best eco hotels and sustainable accommodations in Portugal so you know where to go for the perfect sustainable stay. Happy green travels!
Surrounded by Quinta da Lixa's grapes and vineyards in Amarante, Hotel Monverde is a gorgeous sustainable property that has an EU Ecolabel, saving up to 50% energy using efficient lamps and appliances, water-saving approaches, and more. One of the best eco hotels in Portugal, the guest rooms are modern with wood touches and feature private balconies. The green hotel features a spa with an indoor pool heated by solar panels, a sauna, and a Turkish bath, as well as a variety of treatments and massages. Guests can enjoy a wine tasting of the local grapes with views of the vineyard. The property's restaurant is run by Chef Carlos Silva and serves cuisine that fits into the culture of the region, combining the fresh products of Quinta da Lixa with Portuguese flavors.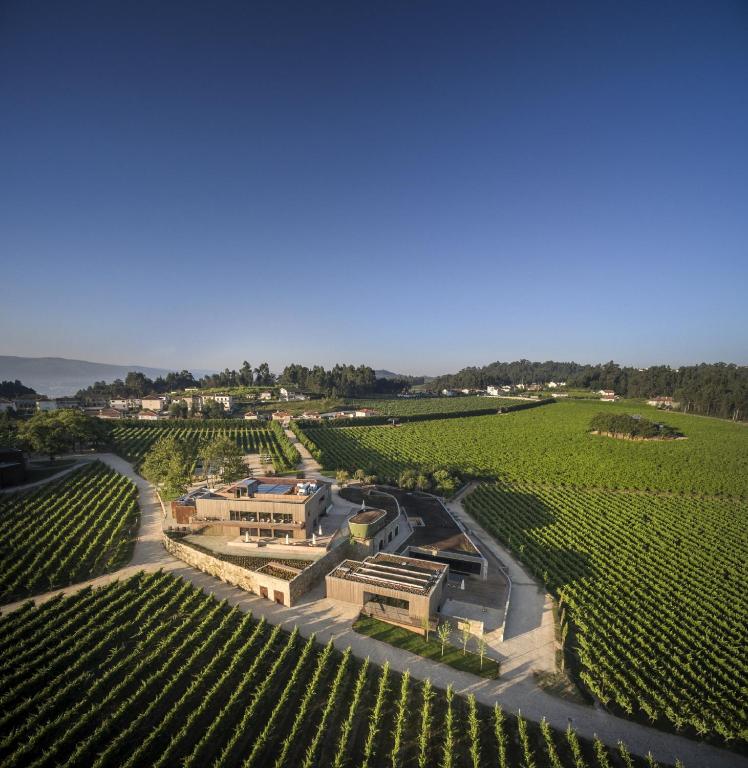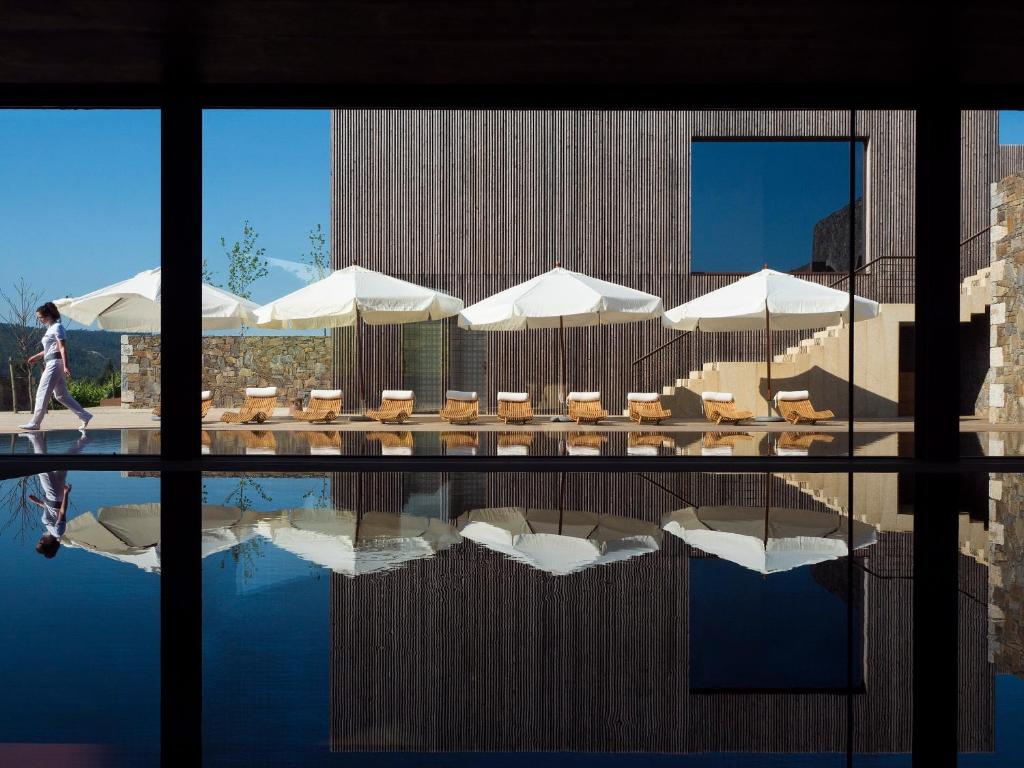 Book your Monverde eco hotel stay
Located near the Alamal beach in Alentejo, Gavião Nature Village seeks to provide guests with a unique experience in contact with nature, without sacrificing comfort. The eco hotel features an open camping area, 10 cork eco-friendly shelters made of local materials, and 13 Glamping tents that feel like a hotel room, but were constructed sustainably, featuring solar panels. The village also includes a spa circuit offering a jacuzzi, sauna, Turkish bath, and outdoor swimming pool overlooking the Alentejo. The accommodation's restaurant, Cadafaz, offers a panoramic view of Belver Castle and serves regional cuisine such as meats, olive oil, and wines made of bioproducts.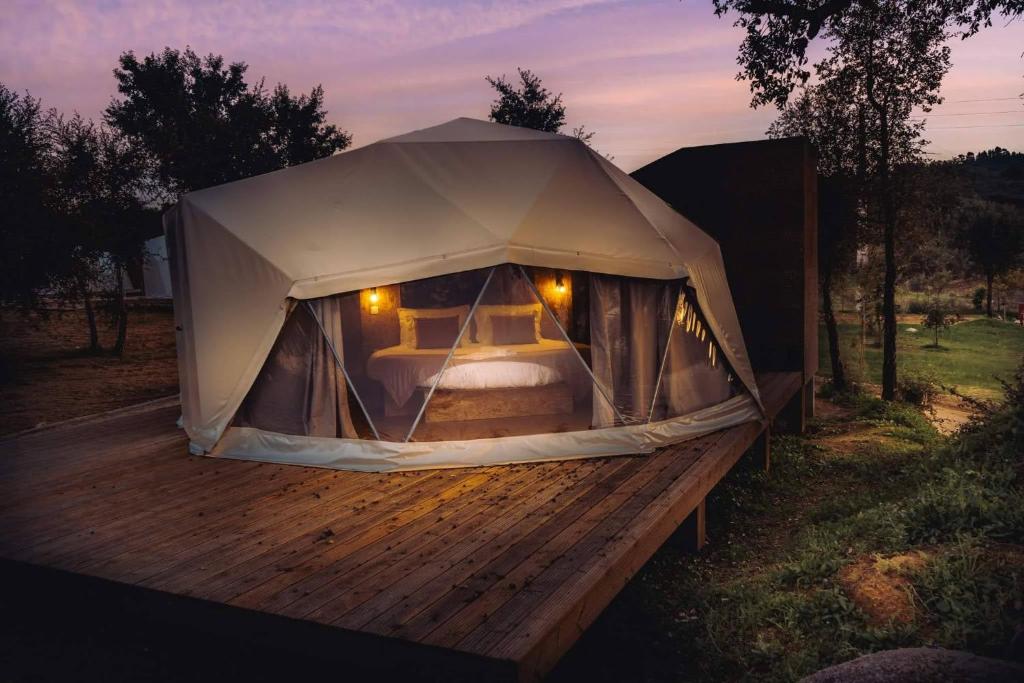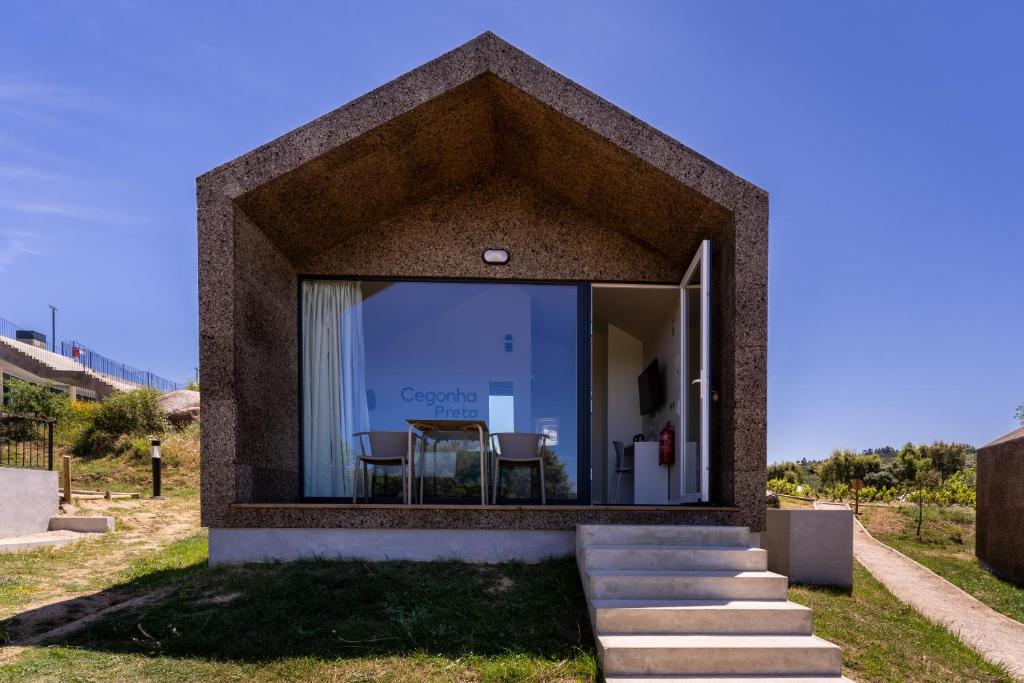 Book your Gaviao Nature Village eco hotel stay
Located in the Herdade da Serra dos Mendes in Alentejo, Cucumbi is a countryhouse offering suites and cottages offering views of the Alentejo landscape. Cucumbi is committed to conscious consumption and has its own organic garden selling eggs and vegetables, allowing guests to enjoy a homemade vegetarian breakfast. With a farm-to-table concept, the restaurant features a large table for all guests to enjoy meals together. The farm is set on 100 hectares between fruit trees, crops, and a greenhouse, as well as pets, dogs, cats, chickens, and sheep, perfect for a family getaway. The property also features a saltwater pool, a games room with offline entertainment, a gift shop, and a learning space offering workshops.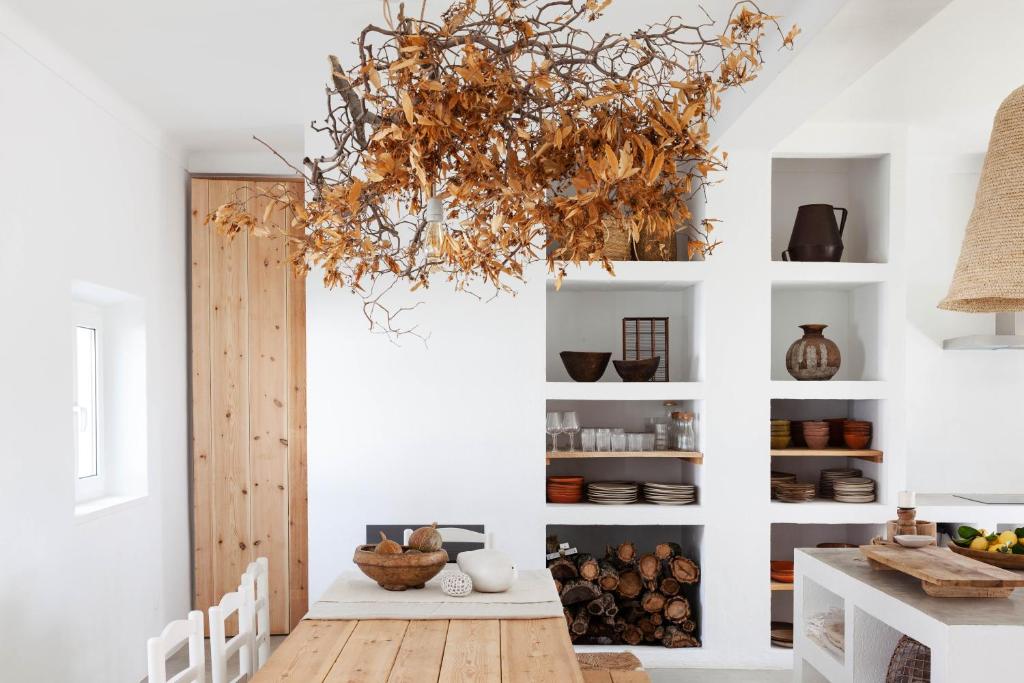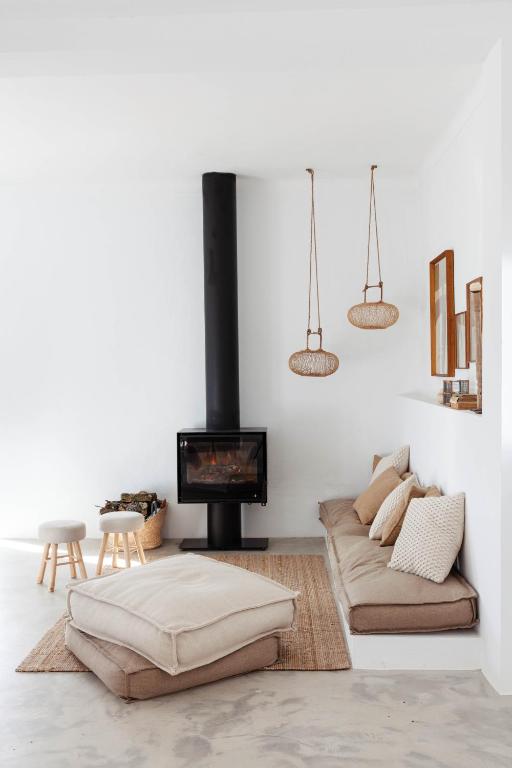 Book your Cucumbi eco hotel stay
Located on the tropical-like Troia Peninsula around 1 hour away from Lisbon, Pestana Troia Eco-Resort features private villas surrounded by native plants and white sands to protect the environment and natural species of the region. The spaces between the villas are meant to promote an environmentally-friendly experience, inviting guests to use sustainable vehicles such as bicycles or walking. The winner of the Best Eco-Tourism Project in 2015, this resort covers an area of more than 100 hectares and has exclusive access to the beach, featuring indoor and outdoor swimming pools, sports facilities, saunas, Turkish baths, and gyms. There is also an 18-hole golf course nearby.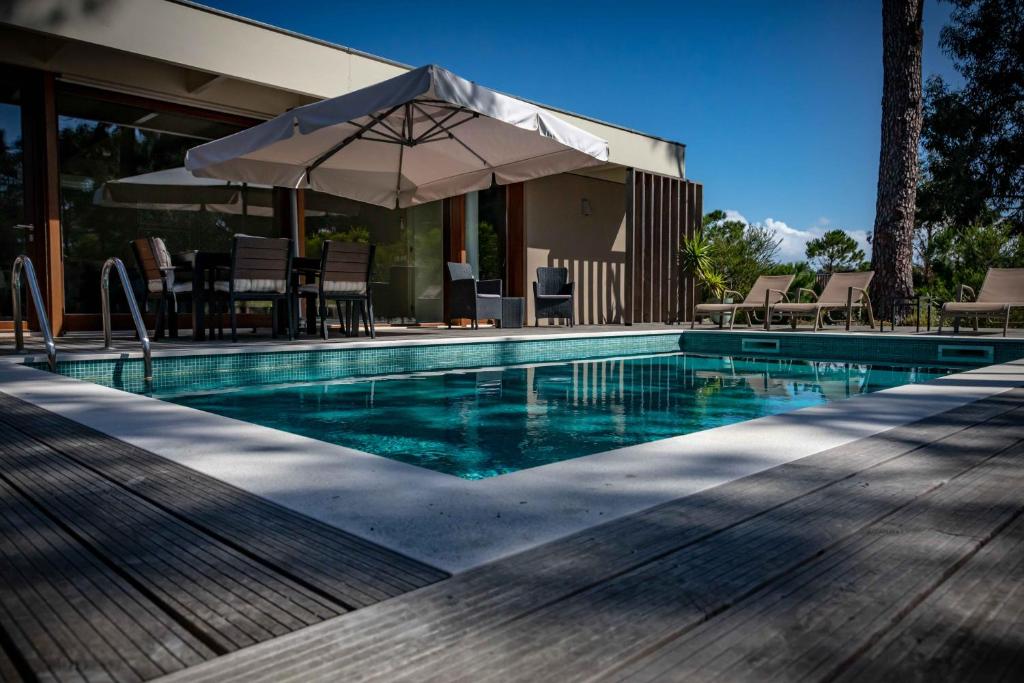 Book your Pestana Troia Eco-Resort stay
Located on the island of Faial in the archipelago of the Azores, Azul Singular features a series of tents and yurts within a magical plantation of plants, making you feel like you are living in a jungle. A sustainable eco hotel with approximately 30 years of vegetation, including palm trees, wild fern, flowers, and bushes, you can enjoy the noises of blackbirds, sparrows, and even owls. Every unit comes with an equipped chicken, a dining table, and a gorgeous bathroom. You get a continental or vegetarian breakfast, brought to your unit every morning.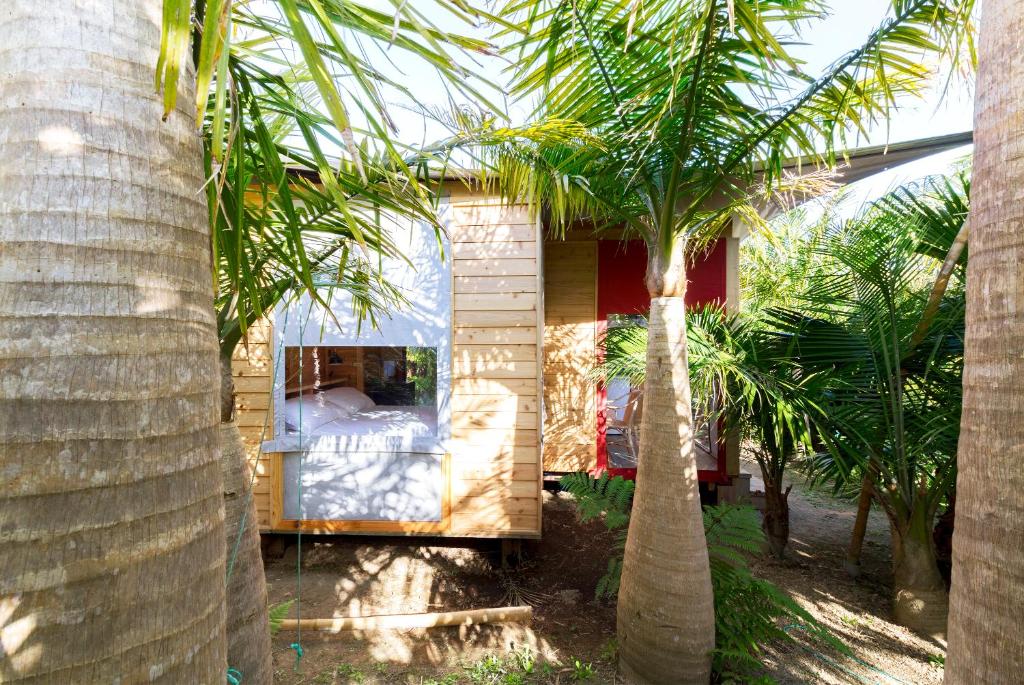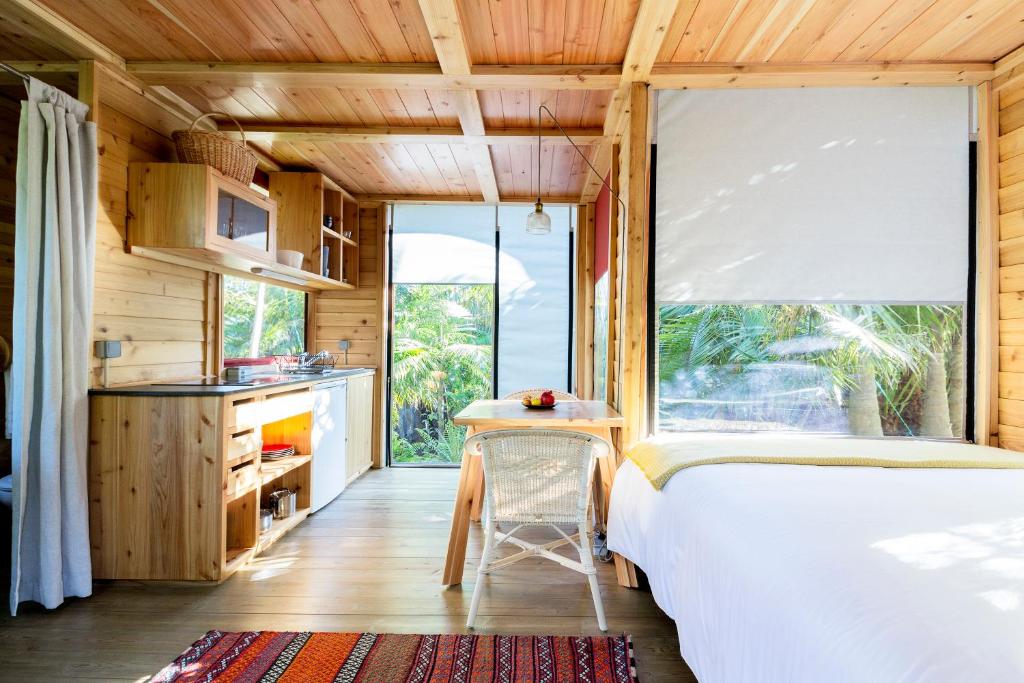 Book your Azul Singular eco hotel stay
In the heart of Serra da Lousa, lies a historic village called Cerdeira that was once abandoned, but renovated as a tourist village. Made up of ten schist houses made of local shale, guests can stay at these sustainably remodeled homes that keep both tradition and modern comfort in mind. The houses feature balconies and terraces with beautiful views of the Lousa mountains and village. Along with private shist houses, the village features a hostel with dormitory rooms for those looking for a more affordable option and to connect with fellow travelers. The project is committed to ecological sustainability and involving the local community using organic products, measuring the waste produced to reduce it yearly, favoring ecological products for cleaning, and more.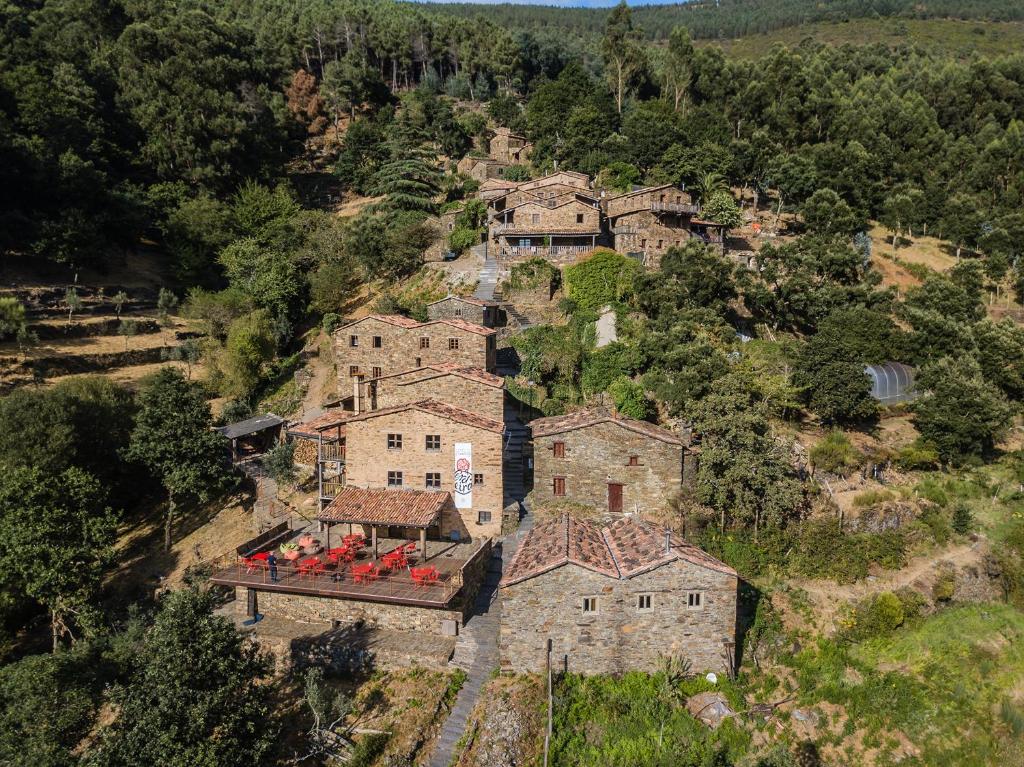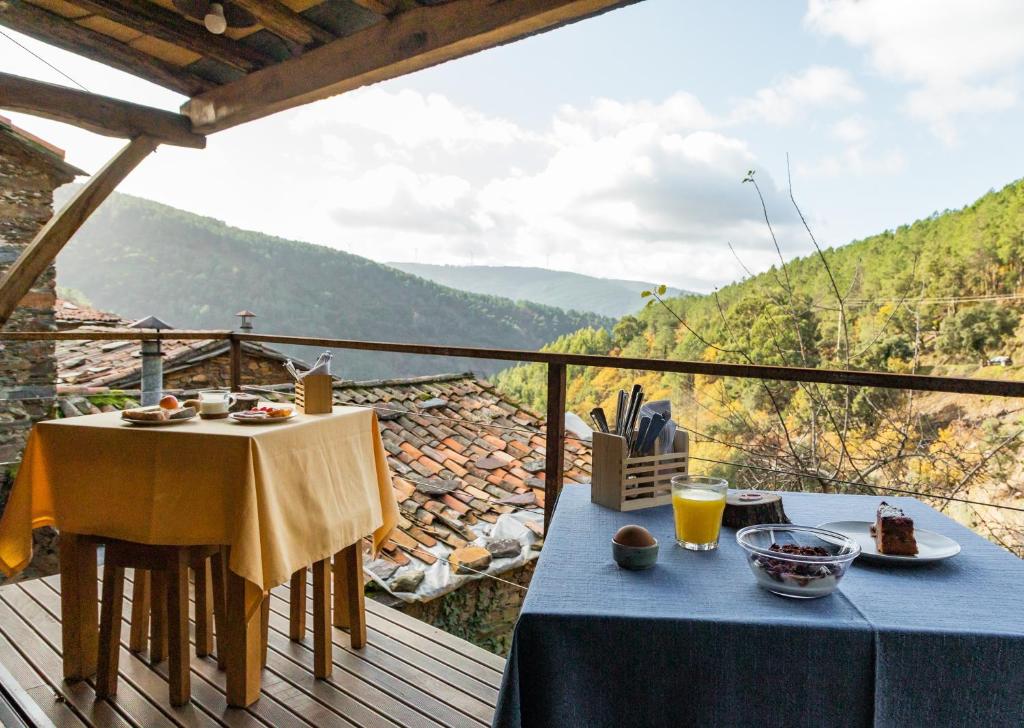 Book your Cerdeira Home for Creativity eco hotel stay
Located in the capital Lisbon, Impact House aims to be the most sustainable eco hostel in Portugal, accommodating up to 41 guests and featuring both dormitories and private rooms. The hostel has innovative projects based on the circular economy in partnership with local non-profits. The communal facilities include a spacious living area, swimming pool, and an activities room. Impact House includes a homemade food restaurant made with local and seasonal ingredients, as well as a cafe by the pool. There are many family activities such as yoga, dance meditation, as well as regular events to raise awareness of a sustainable lifestyle. The eco hostel focuses on food waste management, composting, upcycling, using ecological cleaning products, and more. They even compensate 100% of their CO2 emissions and have a plan to achieve carbon neutrality in 2030.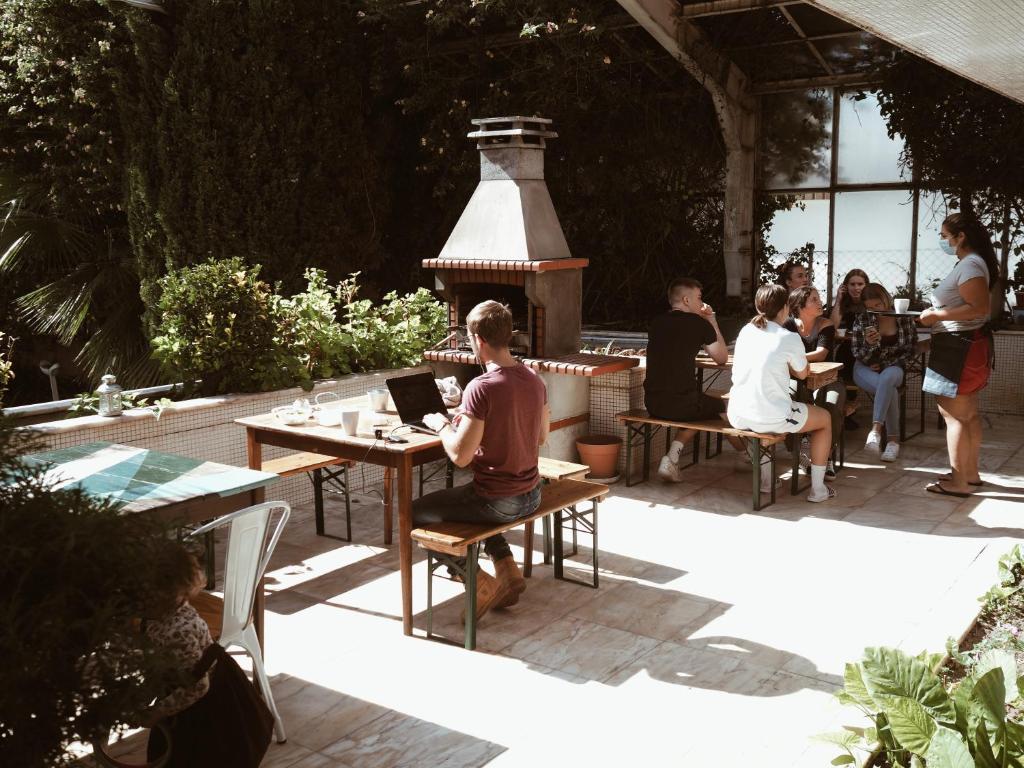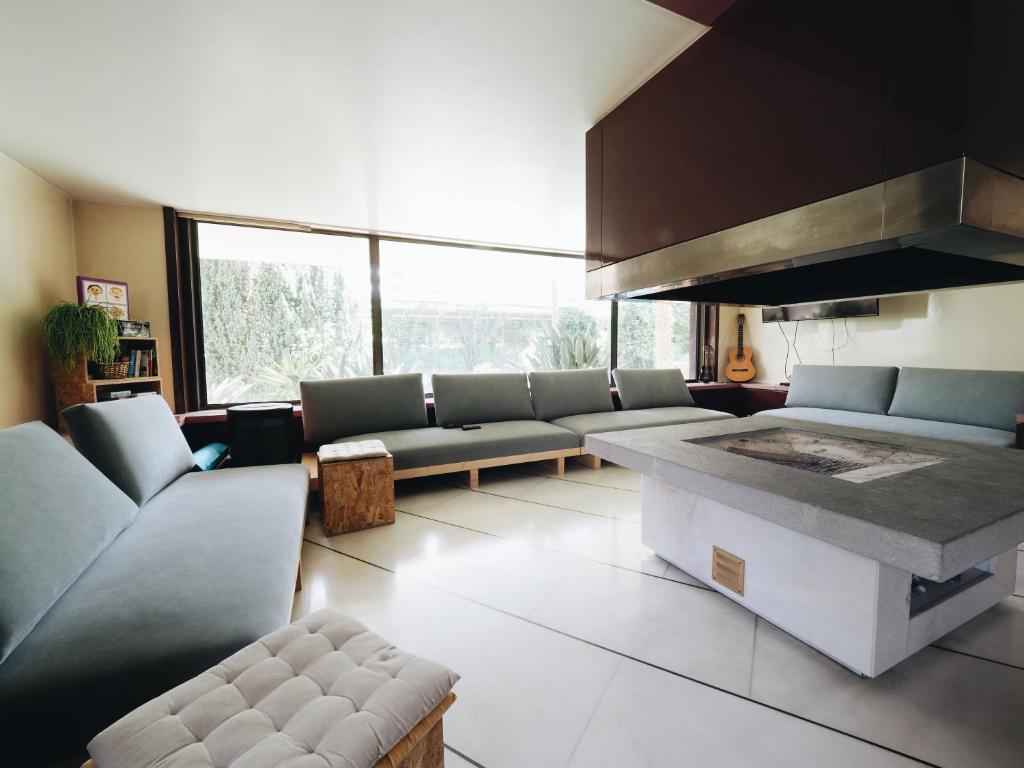 Book your Impact House Belem eco hotel stay
Eco Soul Ericeira is a beachfront eco-friendly guest house offering five stunning rooms with balconies and sea views. The property features an outdoor fireplace, outdoor showers, and a communal terrace to watch the sunset overlooking the sea. The guest house has won a Green Key every year since its opening, an international award attributed to sustainable accommodations. Along with other certifications, this place has incredible energetic efficiency, 80% of the land are green spaces, the materials of the building are natural and renewable, food waste is mitigated, and more.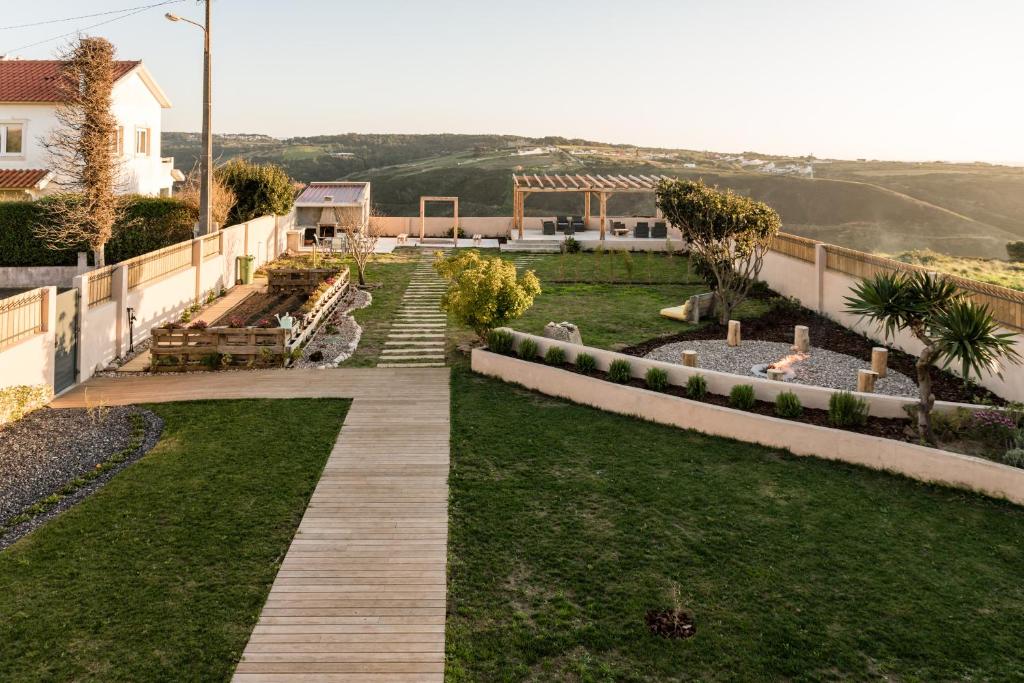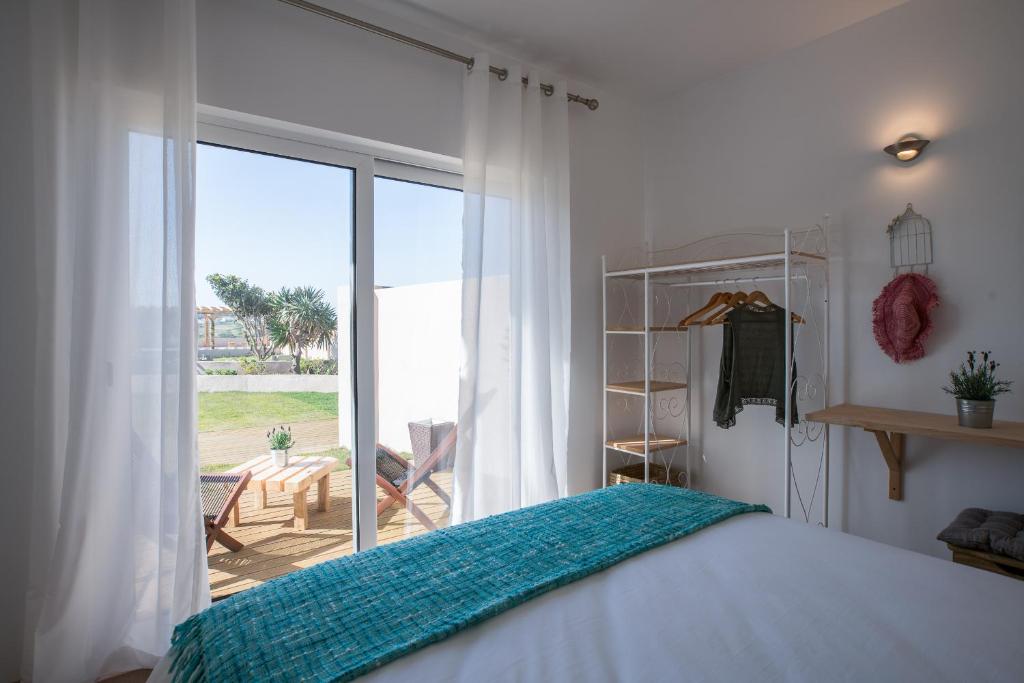 Book your Eco Soul Ericeira stay
Located in Serra da Estrela, the highest mountain range in mainland Portugal, Vale do Rossim Eco Resort features a series of yurts, chalets, bungalows, and rooms for a luxurious glamping experience. A sustainable eco-resort, the property also features a shared stone fireplace, a bar, and a summer terrace, as well as a pond that guests can fish in. Between January and March, it tends to snow in Serra da Estrela, making it the best time to visit some ski resorts.