The great thing about Lisbon is that it has a large variety of hotel options. As a city to travel to, it fits into several budgets, even for those looking to save money. You can travel low cost and stay in affordable but pleasant places.
You can also splurge out if you want and have a luxury vacation, oftentimes at a lower rate than other major capitals like London and Amsterdam.
But first, let's talk location! The best places to stay are near Baixa and Chiado. These areas are perfect for walking around and are the hotspots for tourism. Another wonderful secret place to look for accommodation is Alfama. Known for its picturesque streets, fado music, and breathtaking views of the city, Alfama is the oldest neighborhood in Lisbon.
So where should you stay in Lisbon? We take every budget into consideration, selecting 13 Lisbon hotels at different price points. From affordable hostels to 5-star hotels, the city has a lot to offer.
Budget Hotels in Lisbon: Low-cost Accommodation in Lisbon, Portugal
Lisbon is a great place to visit if you are looking to save money. Best to budget for great wine and seafood. It has thousands of low-cost options for travelers, especially backpackers and young people.
The prices for low-cost accommodation in Lisbon can range anywhere from €10 to €40 a night for a bed for one person.
Here are five great options if you want to save a buck, but still, find a sense of community.
Located in the heart of the city in Chiado, this youth hostel won the best "Hostel in the World" in 2019. You are very close to the best places in the city like Alfama and Bairro Alto. The hostel offers everything you need from a lounge room for socializing, 24-hour reception and security services, laundry facilities, and even a PlayStation and book exchange service.
You can get a bed in a mixed dorm room for around €15 or opt for a private double room for €60.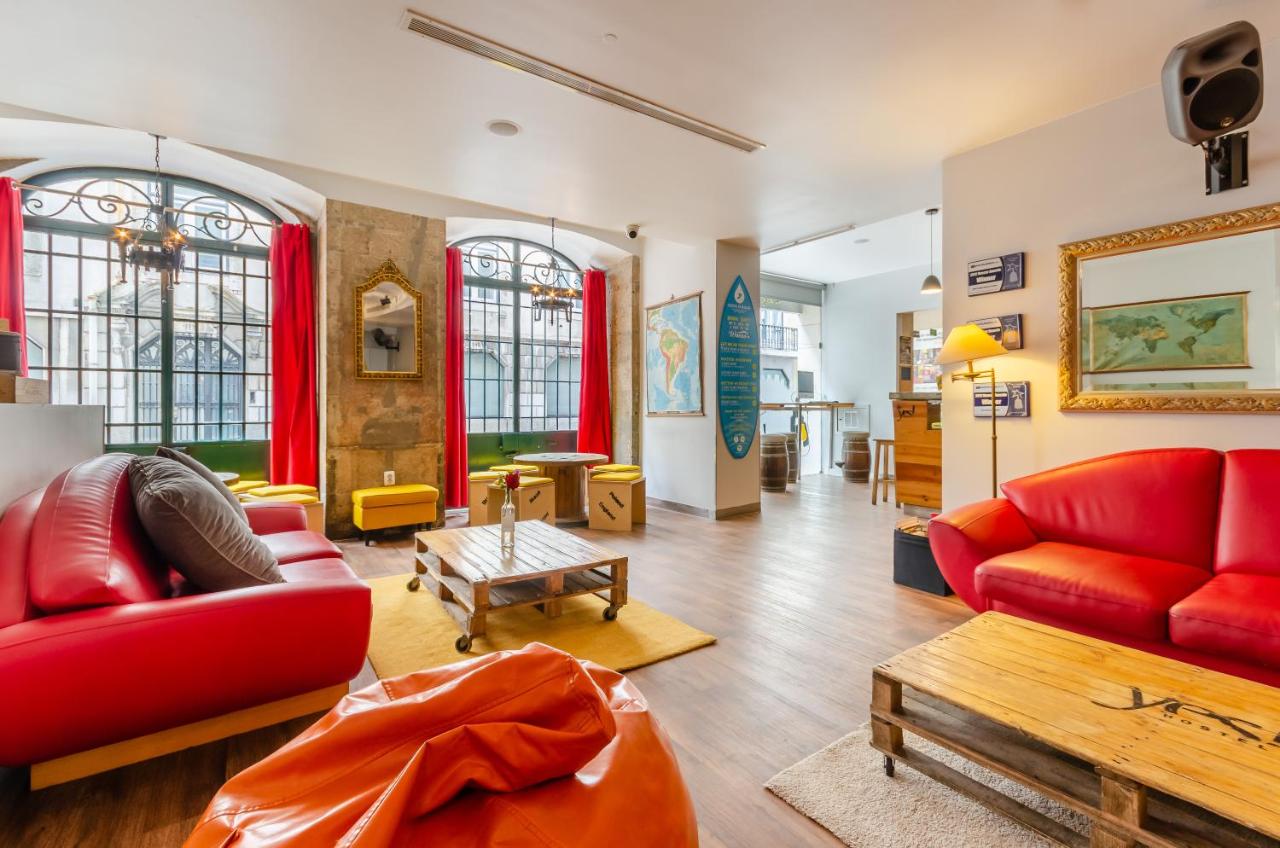 Looking for a place to stay in Lisbon as someone who cares about the environment! Lisbon's first eco-hostel, Urban Garden wants to minimize its environmental footprint through "green initiatives". The hostel has an extensive recycling program, dual flush toilets, only use recycled paper products, and more. On top of that, a free breakfast is included!
You can get a bed in a mixed dorm room for €14 – €17 depending on the room size.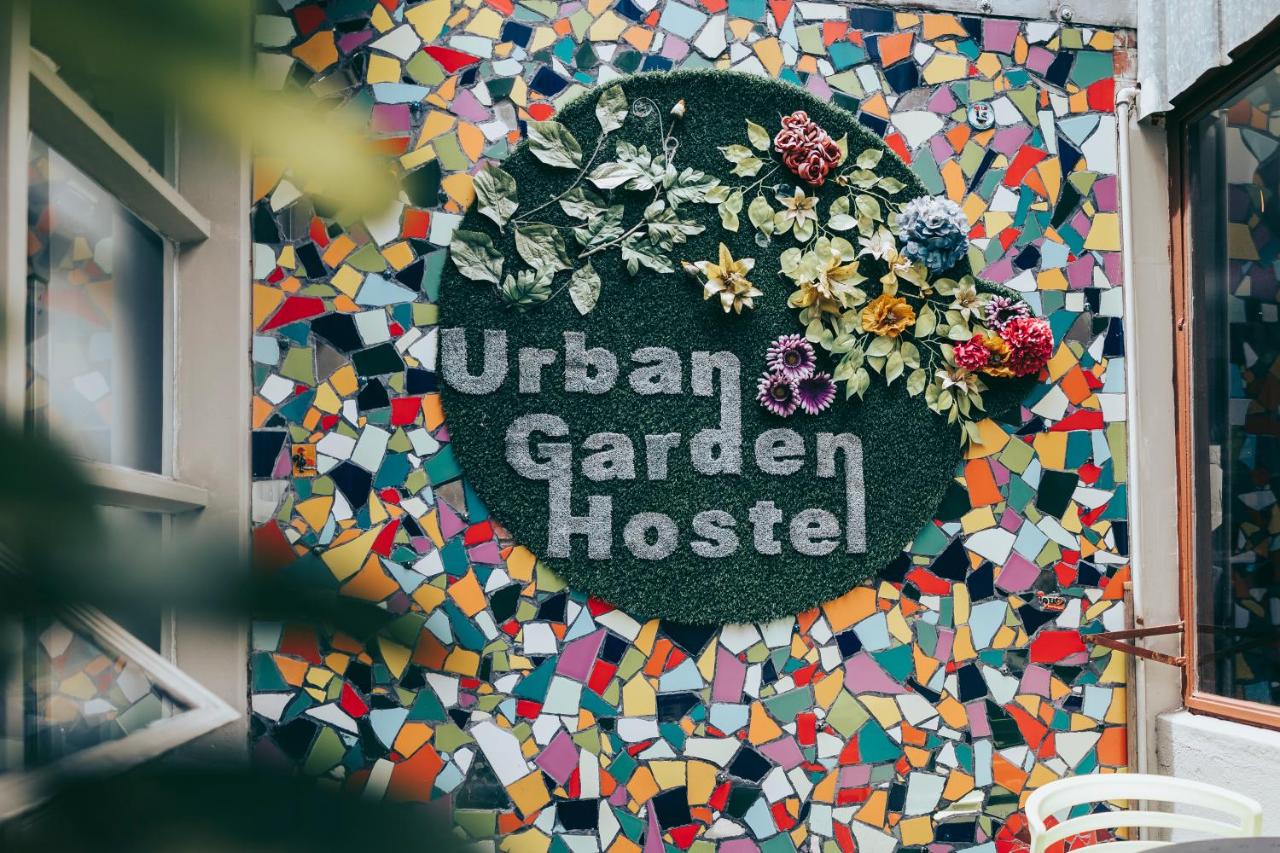 Ever heard of a hostel in the middle of a city with a pool? Well, Selena Secret Garden is at your service. The hostel also has a rooftop deck, CoWork space for professionals, and a movie room. In the heart of Cais do Sodre, you are close to contemporary art galleries, bars with riverfront views, and within walking distance to Chiado. The cool thing about Selena is that they also have weekly programs with activities such as yoga, meditation, and Portuguese lessons.
All this trendiness comes at a higher price. A bed in a shared room ranges from €30 to €40. A private double room starts at €120. However, as you can see below, the beds are larger than in most hostels and provide more privacy.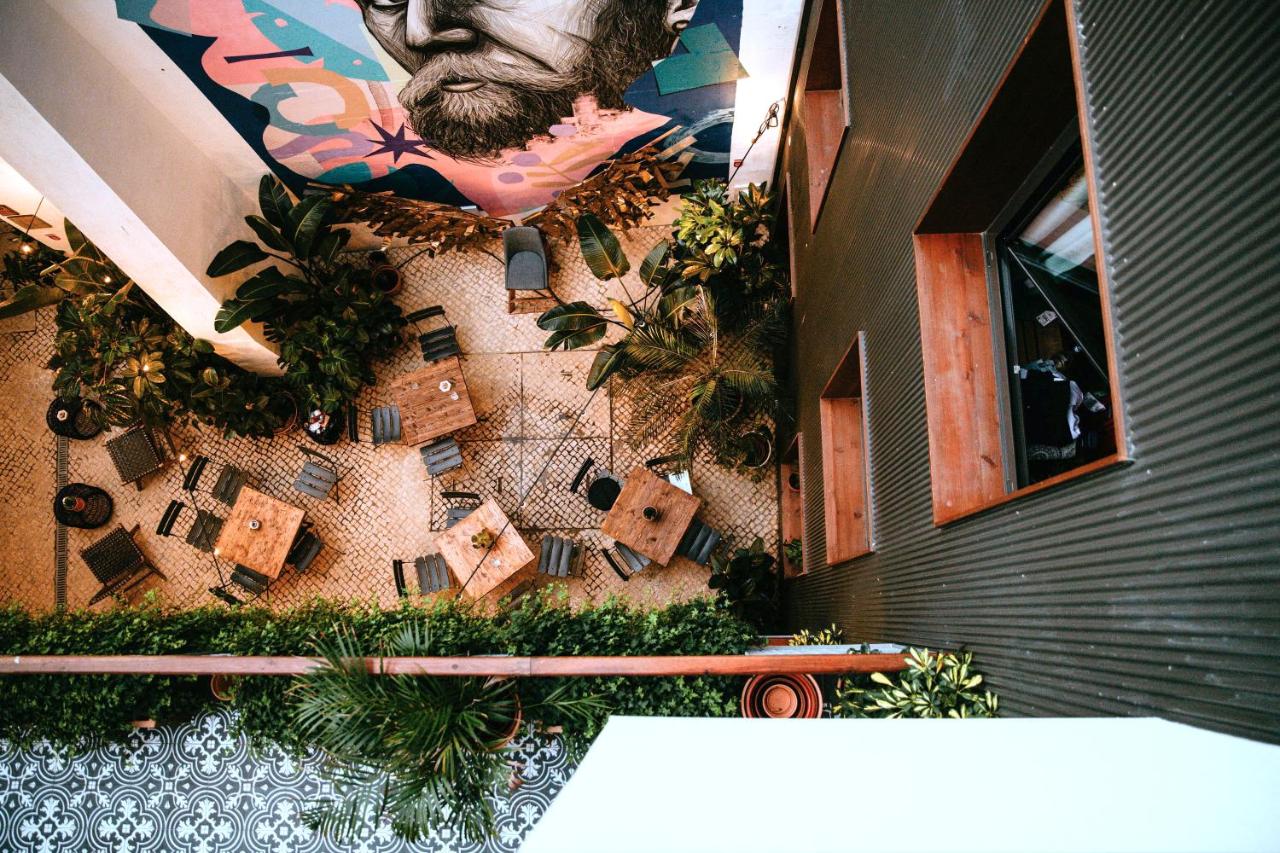 Often also known as The Dorm, LX Hostel is located within the creative hub of LX Factory, a trendy industrial area with restaurants, contemporary art exhibitions, and stores. This makes it the perfect location if you do not want the hustle and bustle of the center of Lisbon and want to avoid tourist crowds, but still want to be close to tourist attractions. The center of the city is only 15 minutes away by transportation. The hostel has a beautiful rooftop terrace and a large kitchen perfect for communal living.
A bed in a shared room ranges from €20 to €30 and a private room costs around €65. But breakfast is free!
On top of an amazing location, this hostel in Rossio has a free breakfast: waffles and Nutella. They also have a free "power hour", a whole hour of free beer and sangria. If you want a hassle-free vacation, Goodmorning provides all-inclusive rates that give you three homemade meals a day (with vegan options!). Perfect for solo travelers, they organize fun activities to explore the city like pub crawls and themed dinners.
A bed in a shared room is just under €20. If you choose the all-inclusive option, this is around €35, a good price considering you get three free meals. Private rooms range from €50 to €70, depending on whether you choose the all-inclusive option.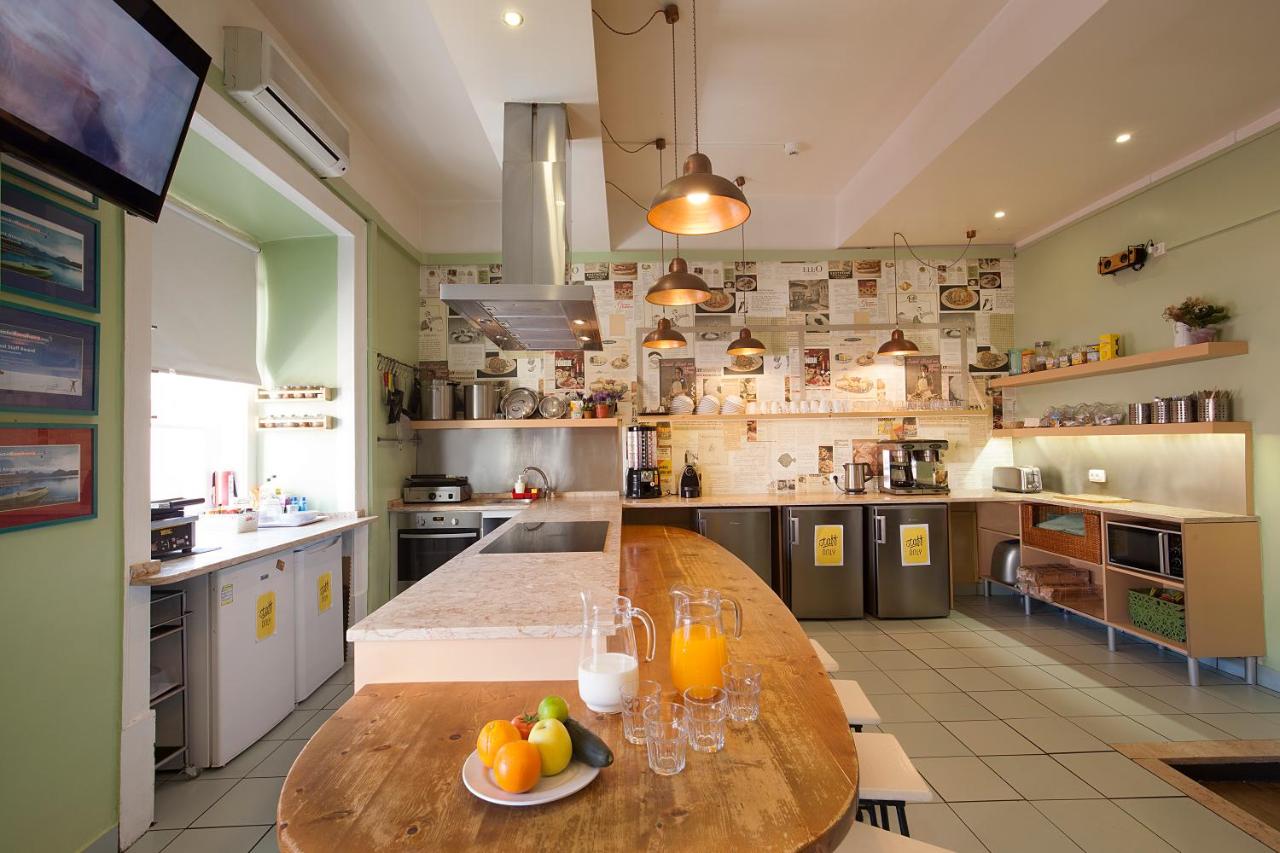 Mid-range Hotels in Lisbon, Portugal
Looking to spend a bit more for some extra comfort? Boutique hotels and 4-star hotels are great options for this, with reasonable hotel rates.
Prices for mid-range accommodation in Lisbon range from around €70 to €150 per day for a double bedroom. Let's take a look at our top 5 recommendations.
Located in central Lisbon, this 4-star hotel has over 150 rooms of different sizes and soon will also have a spa. It also has a reading room, a multimedia room, and a famous pizzeria and steakhouse.
Double rooms range from €80 up to €150 per day depending on the season.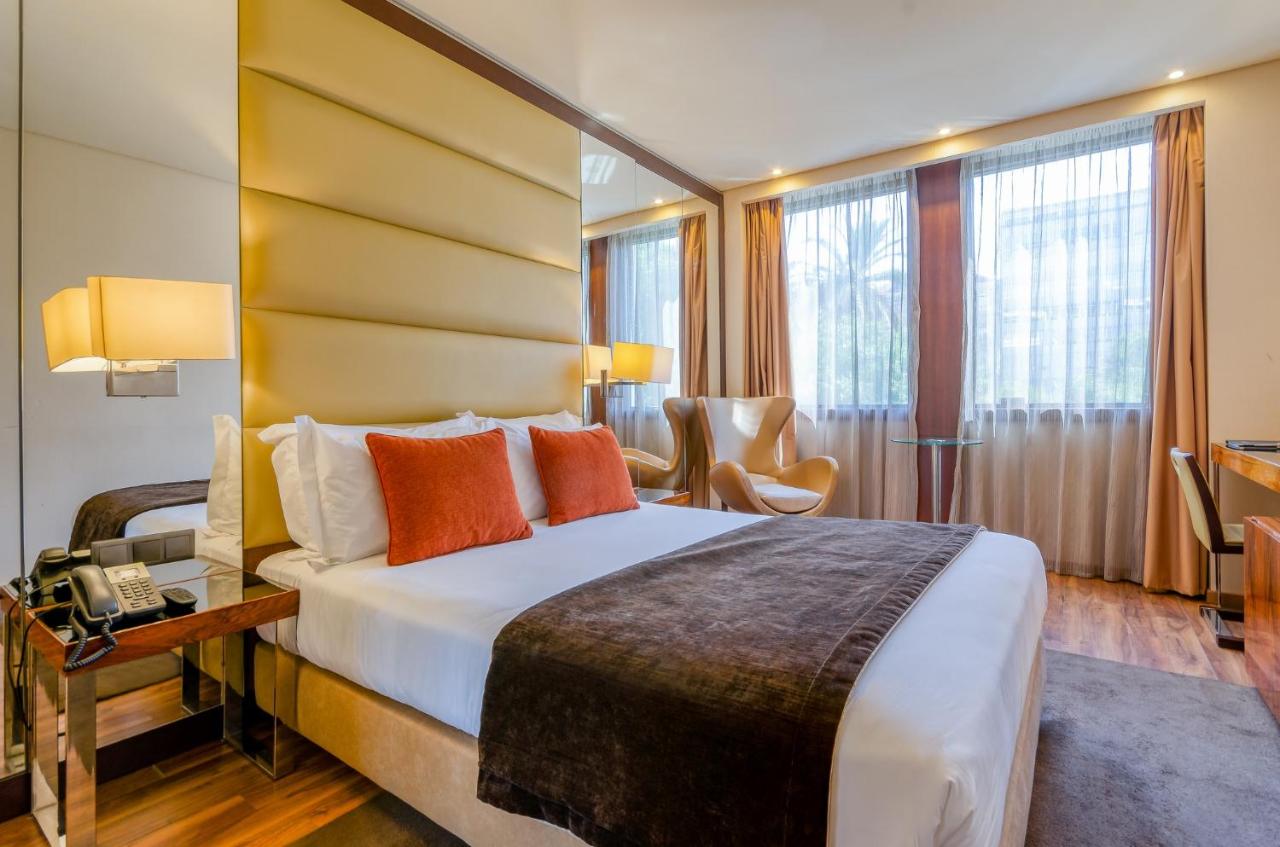 Want to stay at a hotel that Amália Rodrigues and Simone de Beauvoir have stayed in? Hotel Mundial is a 4-star hotel, known for its panoramic rooftop bar with stunning views. The hotel has around 350 rooms, with many options to choose from. Hotel Mundial has two restaurants if you are looking for a gastronomic experience. We suggest Varanda de Lisboa on the 8th floor offers traditional food with a view of the castle.
Prices for a double room range from €80 to €150 with breakfast included.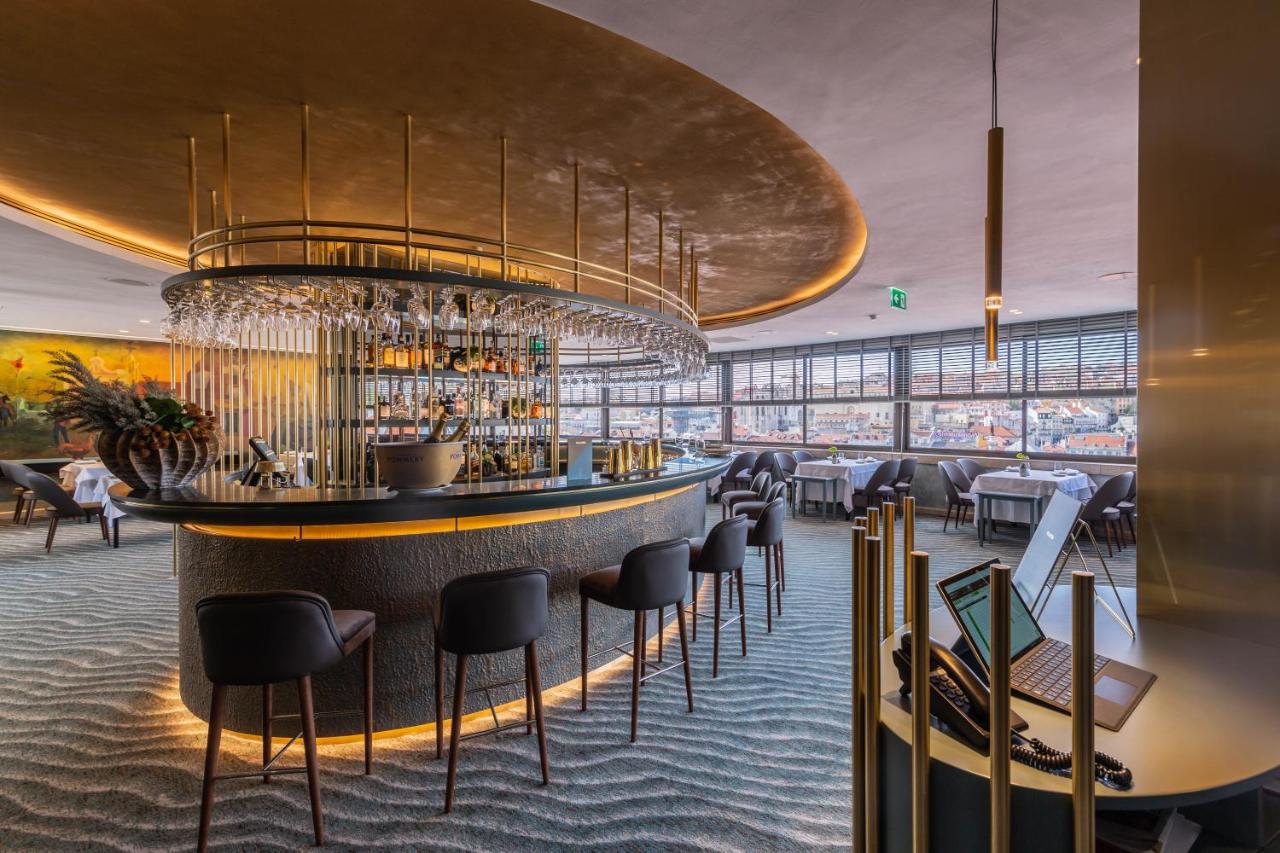 This 4-star hotel is located near Campo Pequeno. Although it is not in the center of the city, you can get to Baixa-Chiado in 15 minutes through transportation. Jupiter has everything you need for a luxurious vacation at an affordable price. It has two rooftop pools and bars, a restaurant, and a SPA.
The rooms vary in price but a 30m² Superior Double Room costs around €80. For a large family, for example, for 6 people, Jupiter offers 2 connecting rooms for €190.
Awarded the Best Luxury Green Hotel in 2019, Inspira Liberdade provides a relaxing Feng-Shui vibe for its guests. The hotel has a SPA, fitness room, bar, and a restaurant with Portuguese food called Pen Brasserie Mediterrânica. The restaurant has vegan, vegetarian, and gluten-free options! You might have never heard of this but Inspira Liberdade is the first hotel in Lisbon to be certified to accommodate guests with allergies.
Double bedrooms range from €100 to €150. Their suites can go up to €300.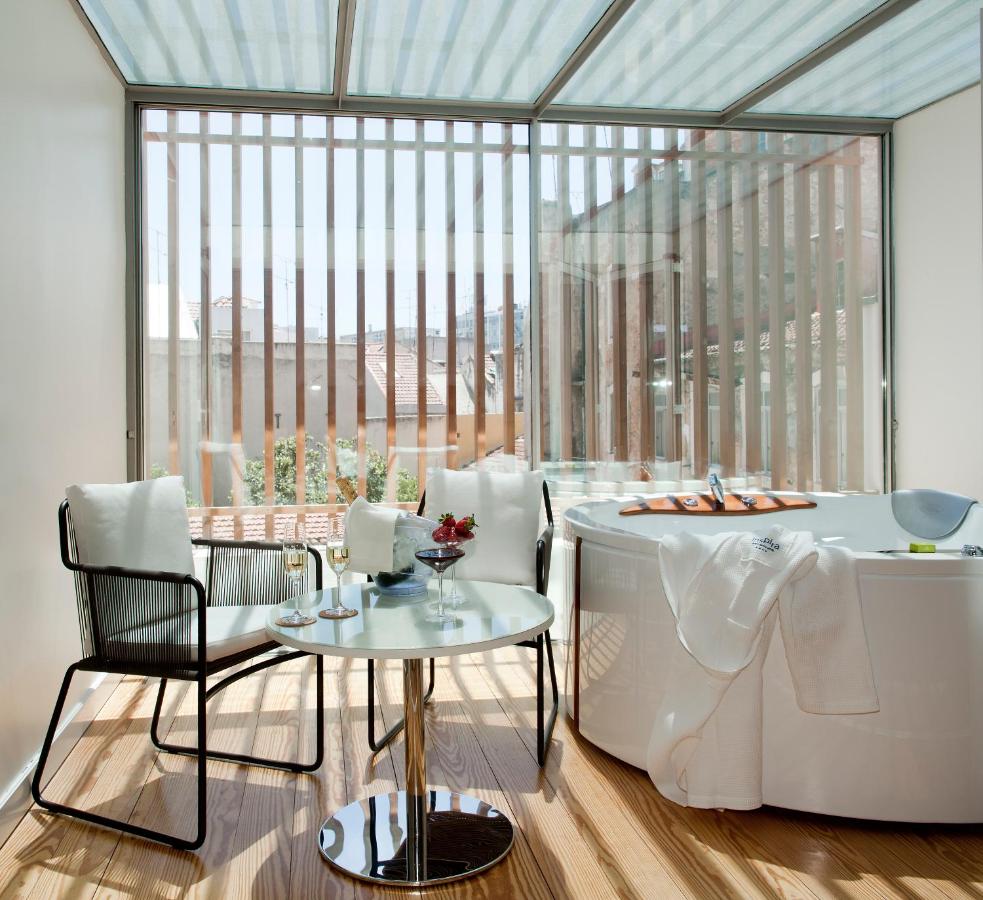 Looking for the Portuguese experience? This 4-star family-owned hotel is decorated in the style of Portuguese homes. With 24-hour room service, a terrace, and a gym this small hotel has been in the same family since the 1950s. The hotel has won many travel awards, including the Experts' Choice Awards in 2021.
The rate for a double room can go from €80 to €150.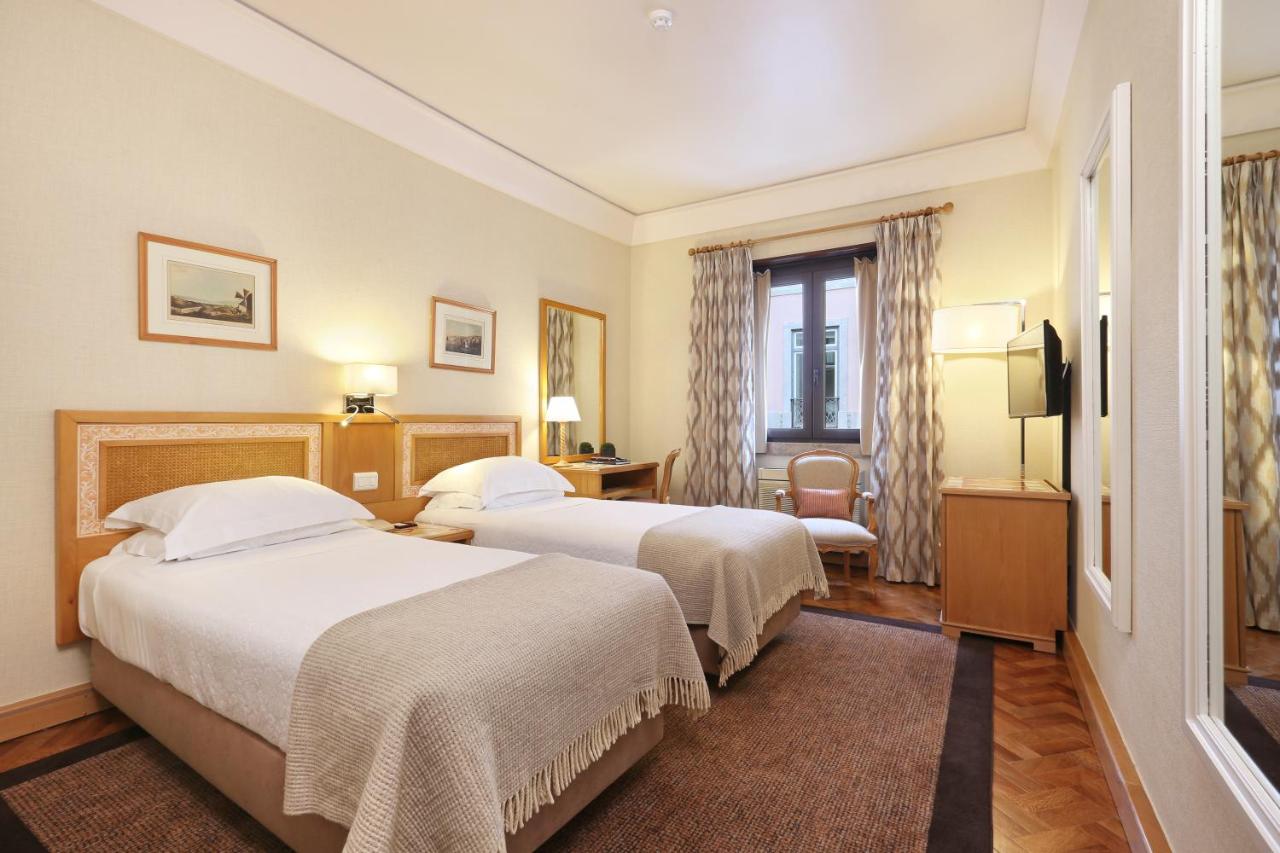 Looking to splurge on a luxury vacation in Lisbon? We have got you covered. Lisbon has a variety of 5-star hotels where you can sleep and eat like royalty.
Prices for luxury accommodation in Lisbon can start at €200 and go up to thousands a night, especially during peak season.
We have chosen the top three luxury hotels for you in Lisbon.
Nothing says luxury like a Four Seasons, it's a classic. Whenever celebrities come to visit Lisbon, this is where they stay. The hotel has an updated Louis XVI style and has views of the Lisbon hills, located in central Lisbon. The Ritz has everything you would need: a high-end restaurant called CURA, a bar terrace, a gym, and a spa. If you fancy some shopping, Avenida da Liberdade is a 10-minute walk away.
The Ritz is probably the most expensive hotel in all of Lisbon. Prices start at €500 for the smaller double rooms and can go up to €5,000 for a large suite. Prices for the "specialty" suites like the presidential suite are not available online but they are said to go up to €20,000 a night.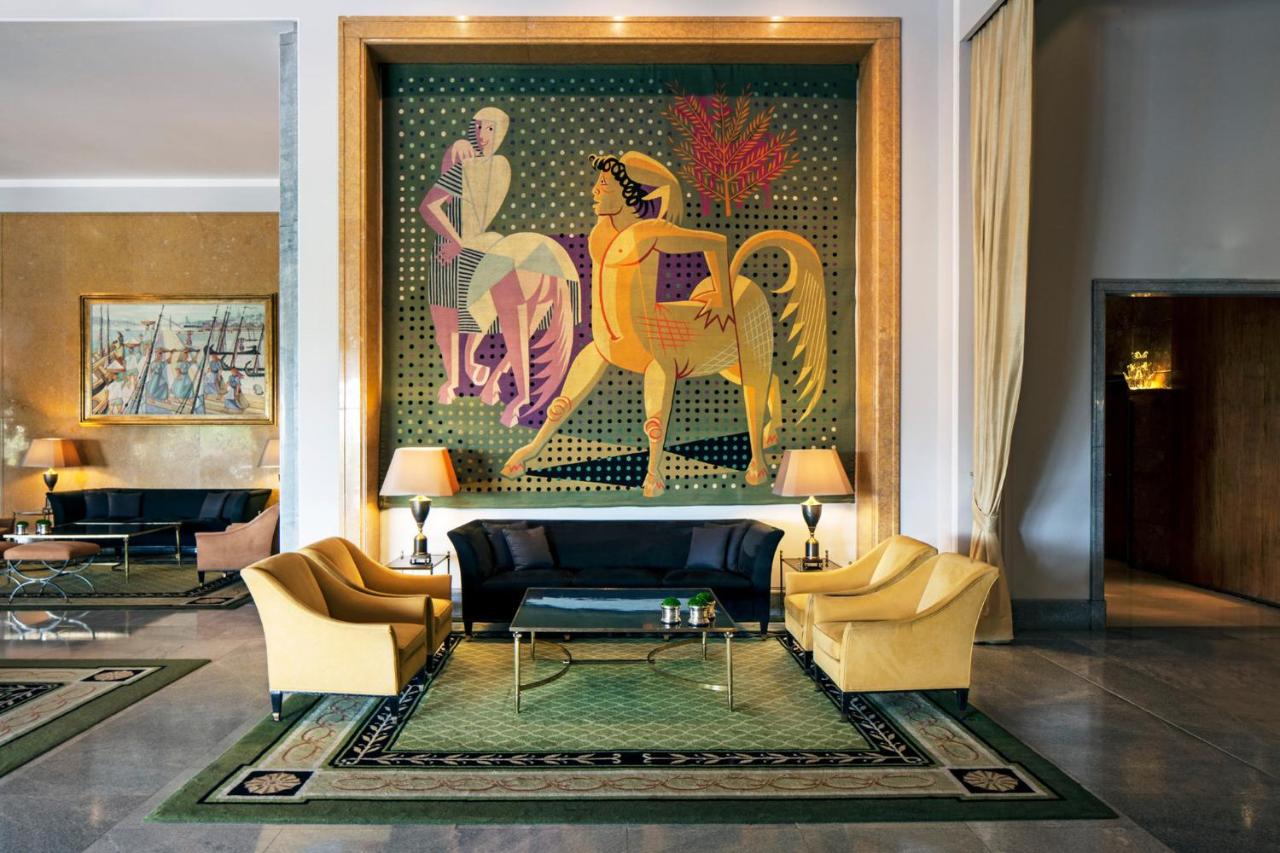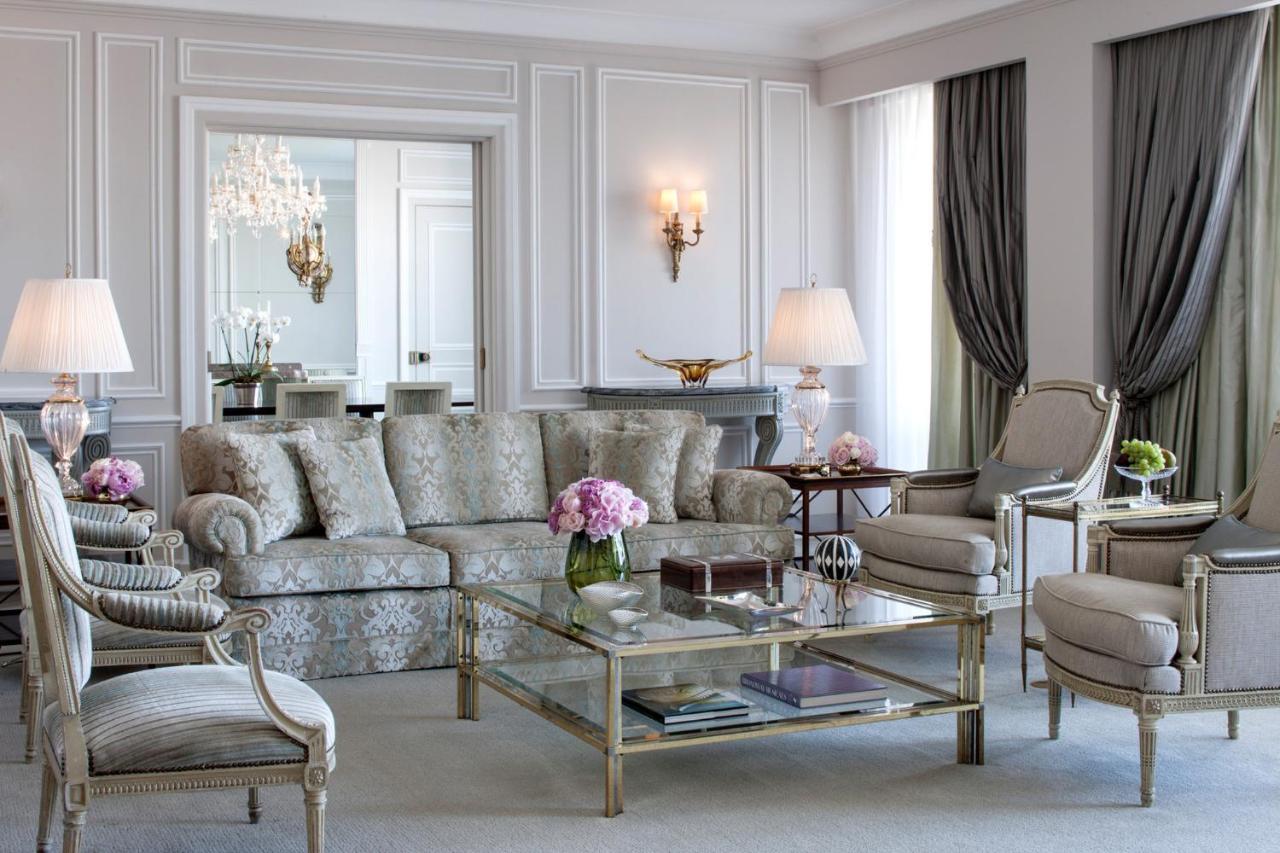 A member of "The Leading Hotels of the World", Pestana Palace is located in a 19th-century palace. It is the only resort in Lisbon and has a lake pool, a spa, and large gardens. With views of the Tagus river, this hotel includes a sophisticated restaurant that serves iconic Portuguese dishes.
Prices start at €270 for a double room and can go up to €3,000 for a large suite.
This hotel is situated in the best location in Lisbon, between Bairro Alto and Chiado in an 18th-century building in central Lisbon. It is uncommon for a luxury hotel of this standard to be located here. It is also the only luxury boutique hotel in Lisbon that has under 100 rooms. The hotel features a restaurant with award-winning Chef Nuno Mendes and Executive Chef Bruno Rocha.
Prices start at €300 and can go up to €1,500 for larger suites.