Portugal is known for its traditional cuisine, from the iconic bitoque steak to the 1001 ways of cooking codfish. However, in the last decade, it seems Japanese cuisine has been taking Portugal by storm.
In most places in Portugal, sometimes surprisingly in lesser known areas, sushi restaurants have been popping up. However, the Portuguese capital of Lisbon is the most popular place for sushi and Japanese cuisine.
From high-end and even a Michelin star restaurant to affordable but still quality Japanese restaurants, let's take a look at our 9 best sushi restaurants in greater Lisbon.
1. Kanazawa
Kanazawa is a special place. The outdoors of the restaurant leaves little to be desired. Discrete and grey, you would never imagine finding a high-end Japanese restaurant inside. This is part of its charm as when you walk in, the doors open to a whole new culinary experience.
This exclusive restaurant serves Kaiseki meals, a traditional multi-course Japanese dinner that meets fine dining. Kanazawa only features eight seats at a single counter for a unique experience with Chef Paulo Morais.
The restaurant offers different tasting menus, each dish intricately explained by the Chef. From where a product is sourced to why it is served a certain way, the Chef offers a learning experience on Japanese cuisine.
2. Tasca Kome
Taska Kome looks like a traditional Portuguese tavern in Baixa, but the dishes are nothing like one. Opened by Yuko Yamamoto, a Japanese woman that moved to Portugal over a decade ago, Taska Kome is an affordable alternative to the expensive and trendy Japanese restaurants in Lisbon.
Don't get me wrong – its affordability does not make it less high quality. Serving fresh sushi, sashimi, and delicious miso soup, Tasca Kome is a local favorite.
This is the place to go if you are looking for more traditional sushi produced with seasonal products. You won't find any Philadelphia or mayo in your sushi!
From lunch menus at an incredible price to a more romantic dinner out, Tasca Kome is highly adaptable to your mood.
3. Midori
The only Michelin star restaurant in Portugal, Midori is located in the Penha Longa Resort between Sintra and Cascais. The restaurant blends Portuguese and Japanese cuisine with modern techniques for a true culinary adventure, led by Michelin chef Pedro Almeida.
Midori features various tasting menus developed by Pedro Almeida, after his research trips to Osaka, Kyoto, and Tokyo. From his trips, he learned new cooking techniques and brought back ingredients.
This Japanese fine dining restaurant offers a sophisticated interior with gorgeous views of the Sintra mountains. A hand-painted mural symbolizing the arrival of Portuguese sailors in Japan in 1543 covers the walls.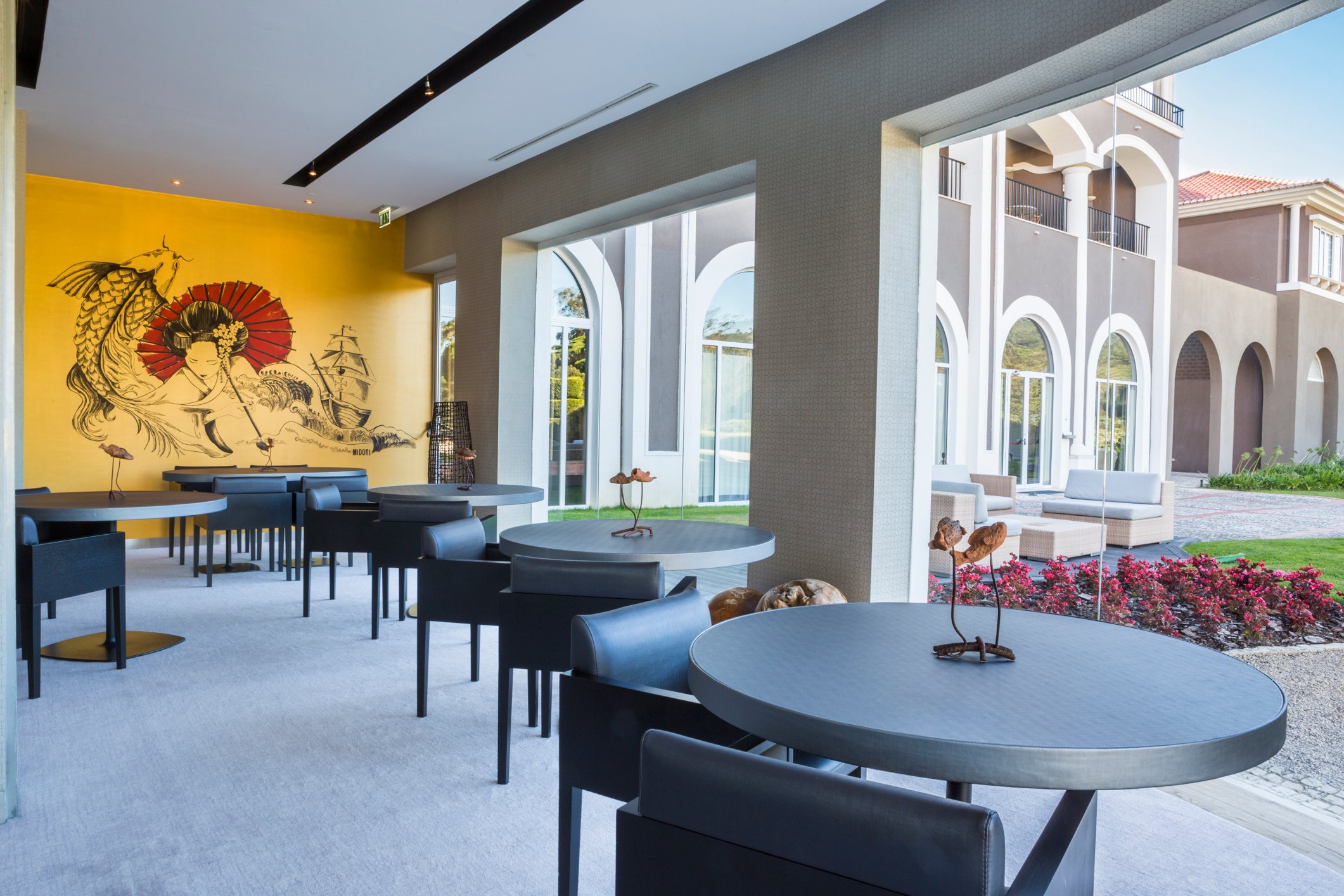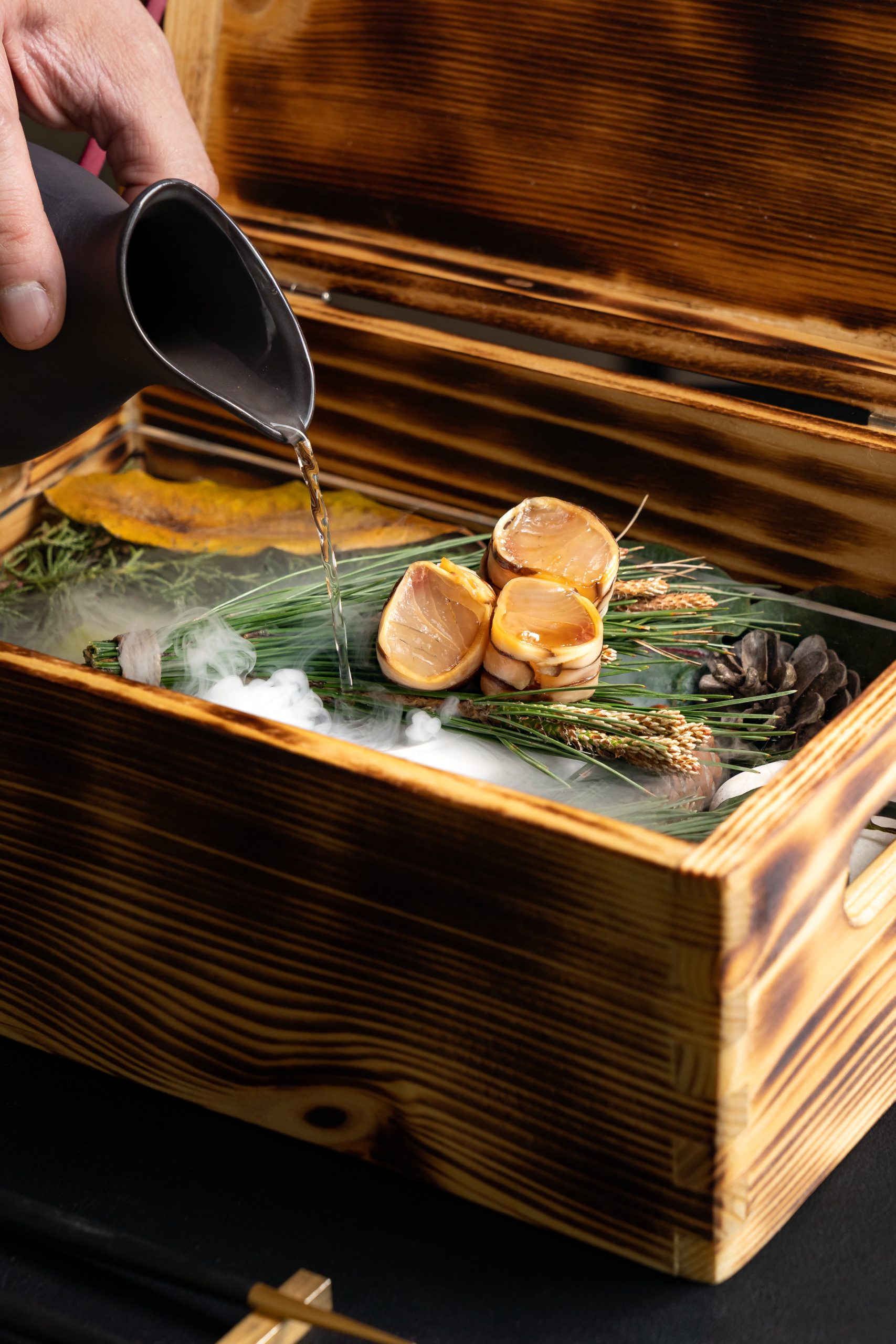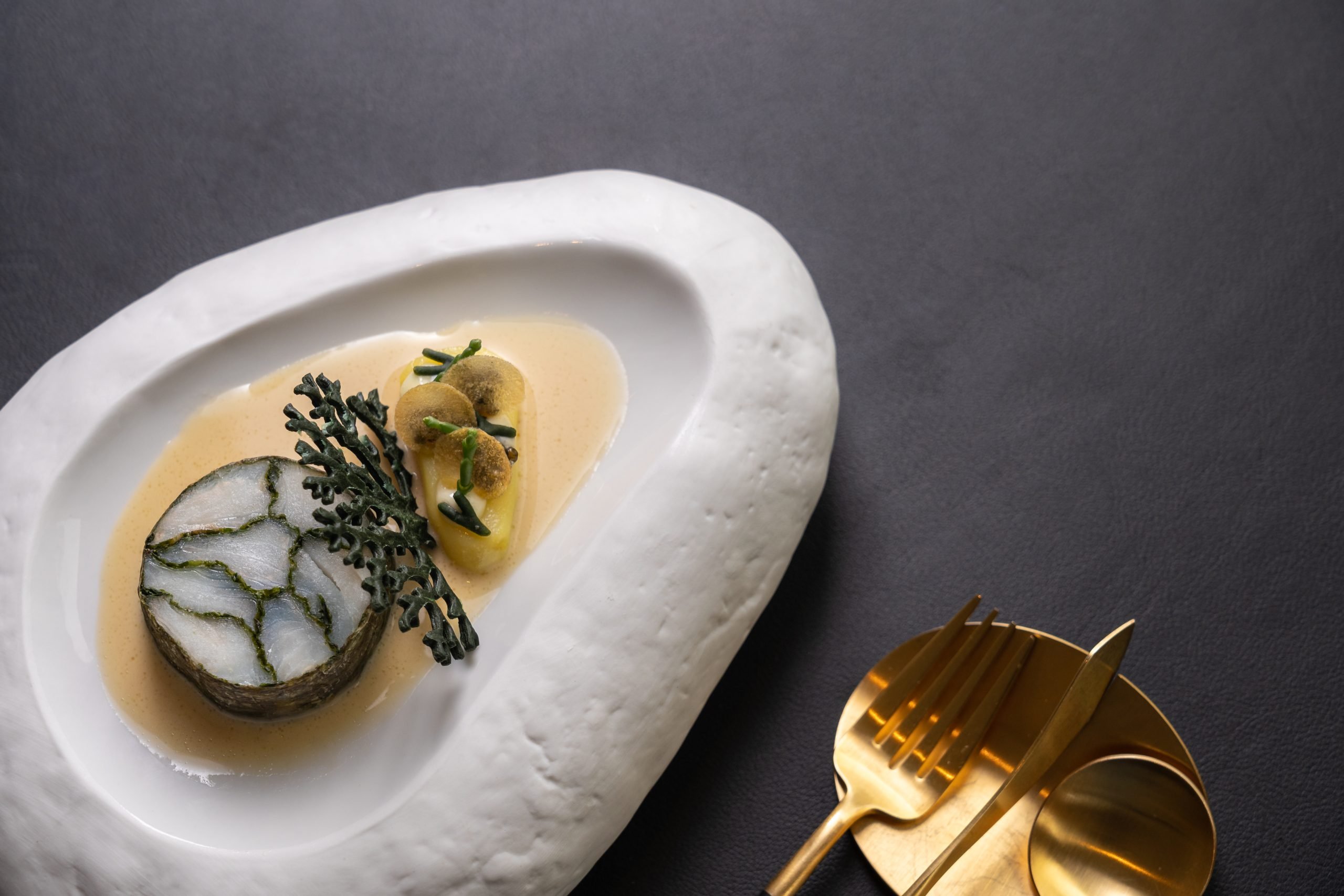 4. Confraria Lx
A leader in fusion sushi in Portugal, Confraria Lx is known for its fresh local fish. Balancing fusion recipes with traditional sushi, Confraria first started with a small restaurant in Cascais. After its growing popularity, Confraria opened another space in LX Boutique Hotel in the center of Lisbon.
With a modern but eclectic dark blue interior, Confraria is the perfect backdrop for an elegant sushi dinner. From the more Westernized hot Philadelphia rolls to traditional sashimi, Confraria is the restaurant to go to for a different culinary experience.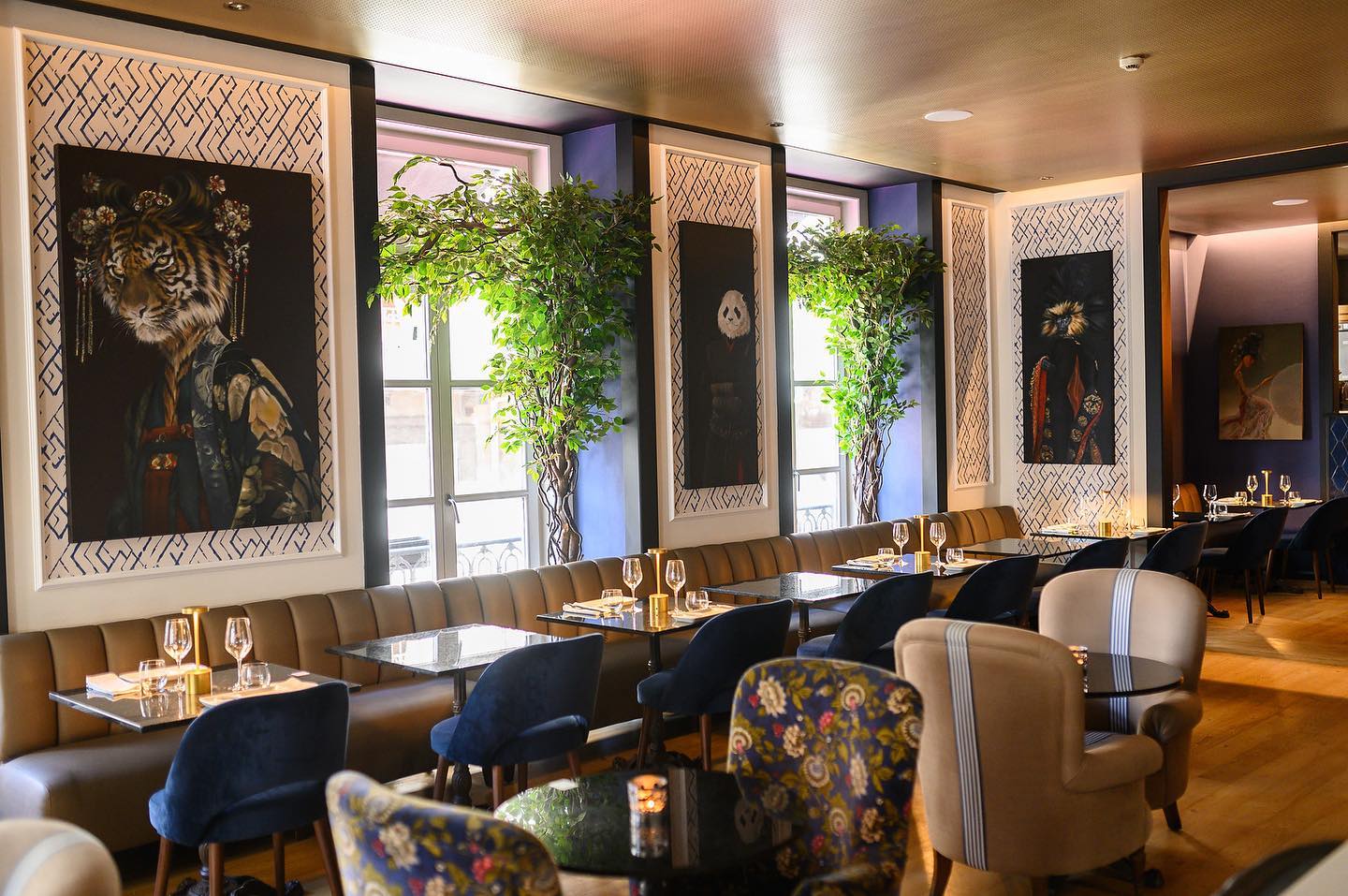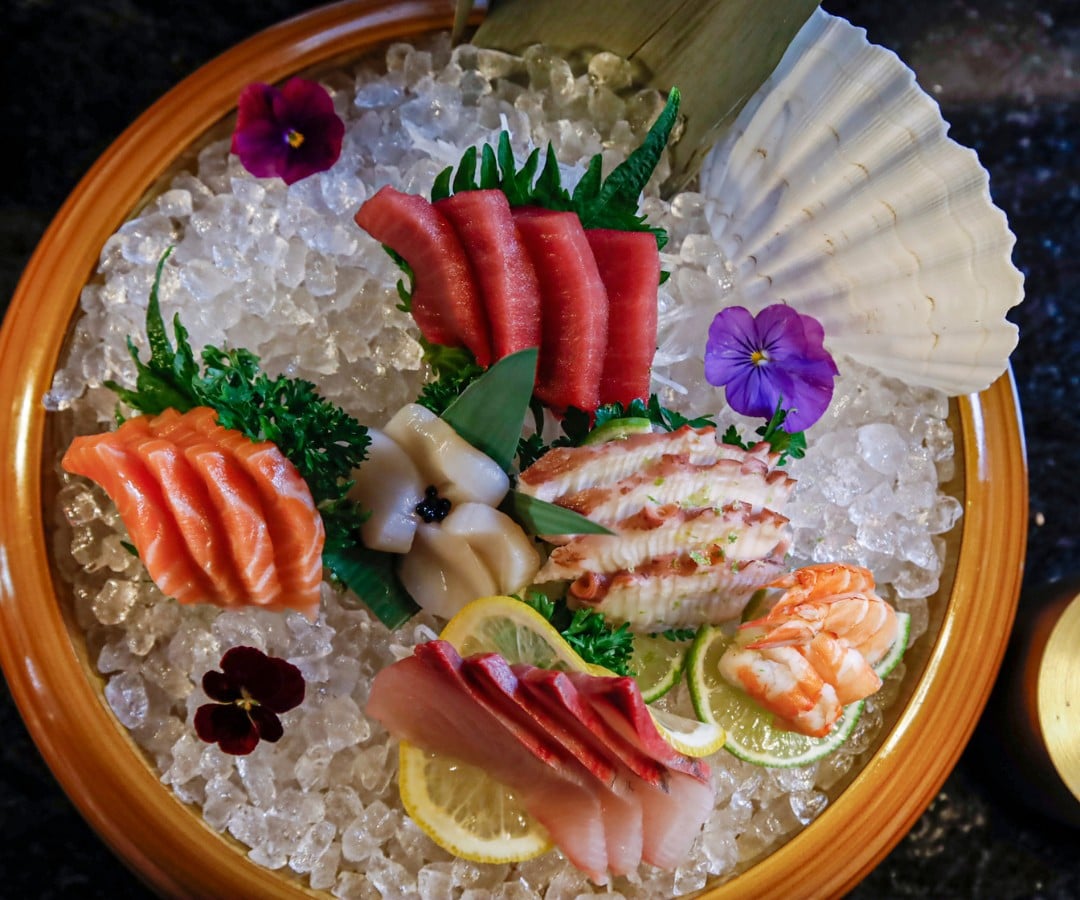 5. Genoma
Located in Sao Domingos de Rana near Cascais, Genoma is a hidden gem not yet discovered by most Lisbon foodies. The interior is modern and elegant, allowing guests to sit at the counter for a more personalized experience. Despite its luxurious environment and high-quality dishes, Genoma is relatively affordable.
From traditional sushi to fusion style, guests are free to pick whatever tasting menu they wish or order a la carte. Genoma also fuses together both Japanese and Peruvian culture with a range of ceviche dishes created by Chef Wrahiam Rodriguez.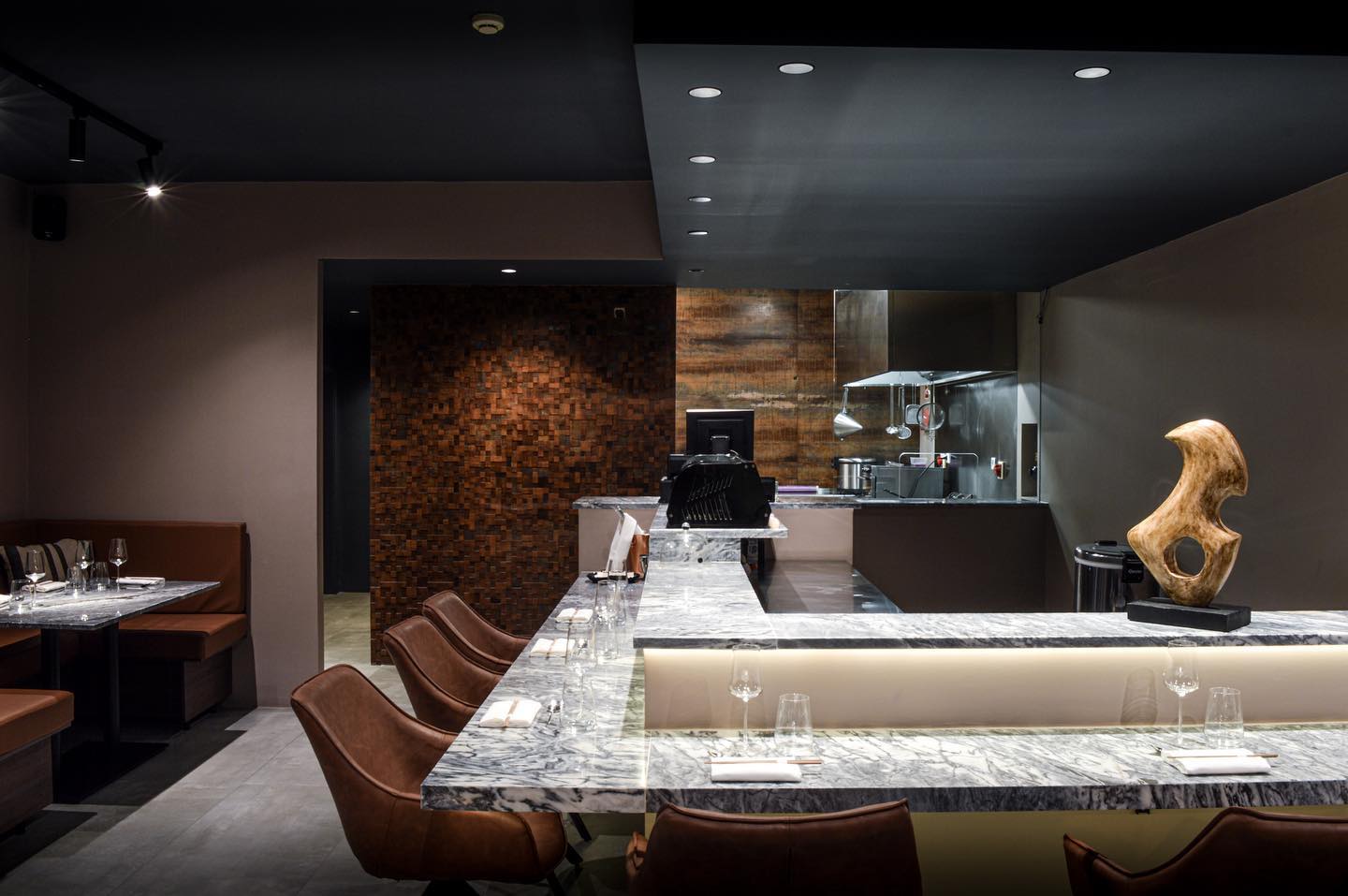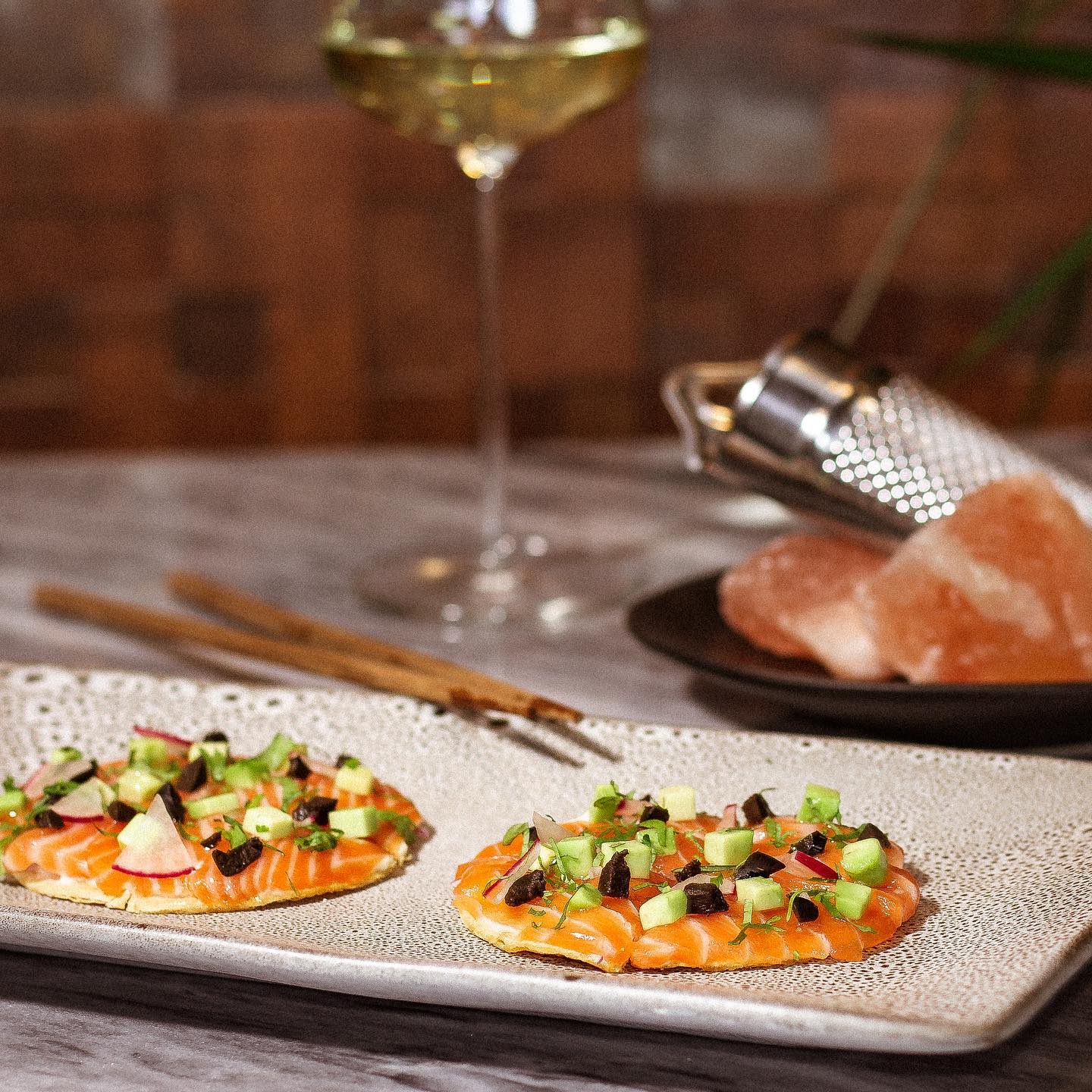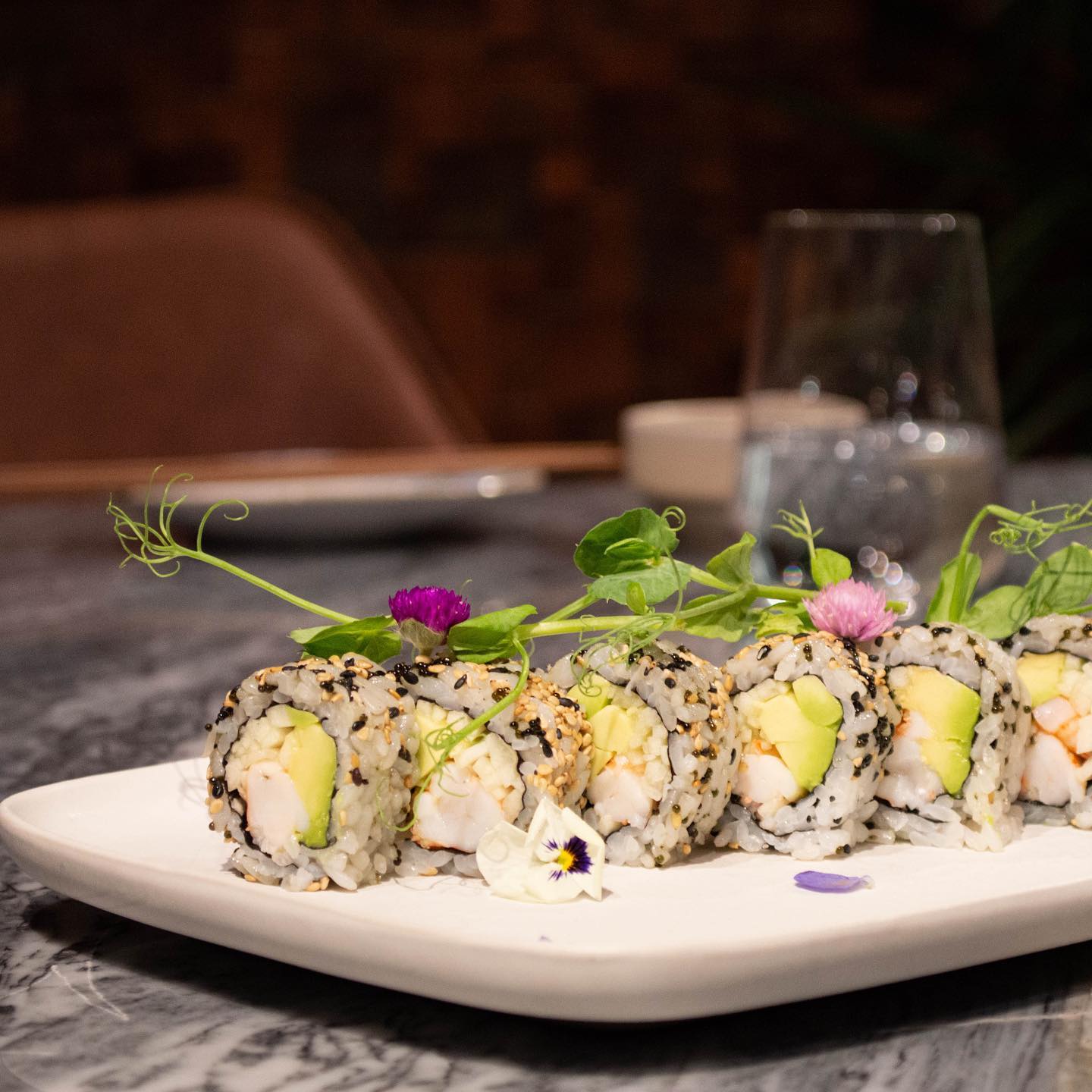 6. Hikidashi
If you are done with fusions and Western adaptations, Hikidashi is the spot for you. This restaurant serves "the purest and most traditional sushi" in an intimate environment with only 22 seats. There are no tables, only one wooden counter where guests can experience the Chef's process.
Hikidashi is best known for its tuna belly sashimi and miso soup. This restaurant even sells Japanese ingredients such as algae and tempura flour so you can attempt to replicate dishes at home. But good luck, as the dishes at Hikidashi are hard to beat.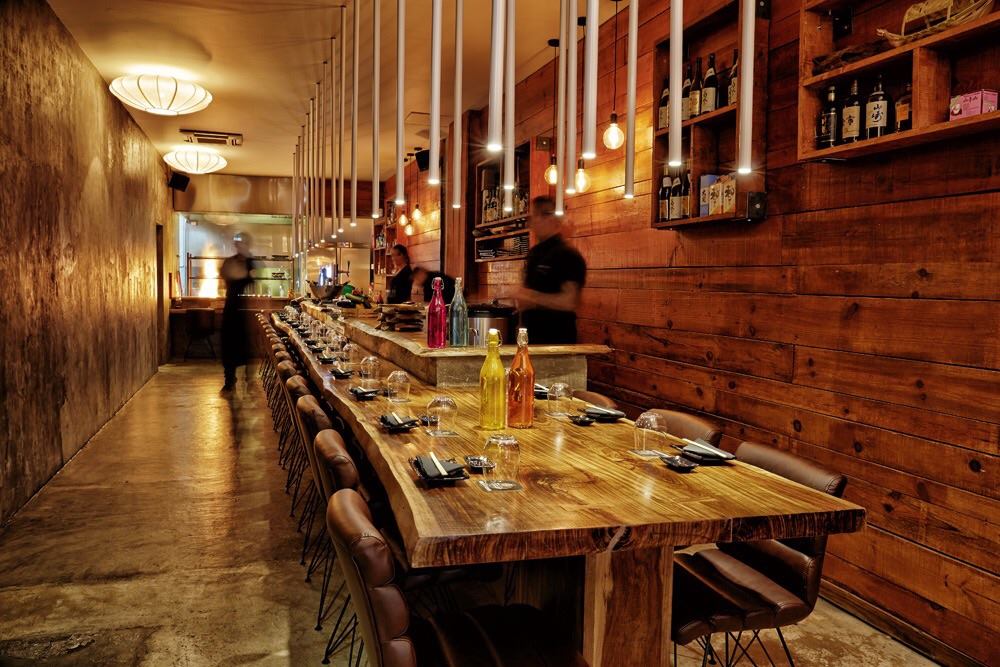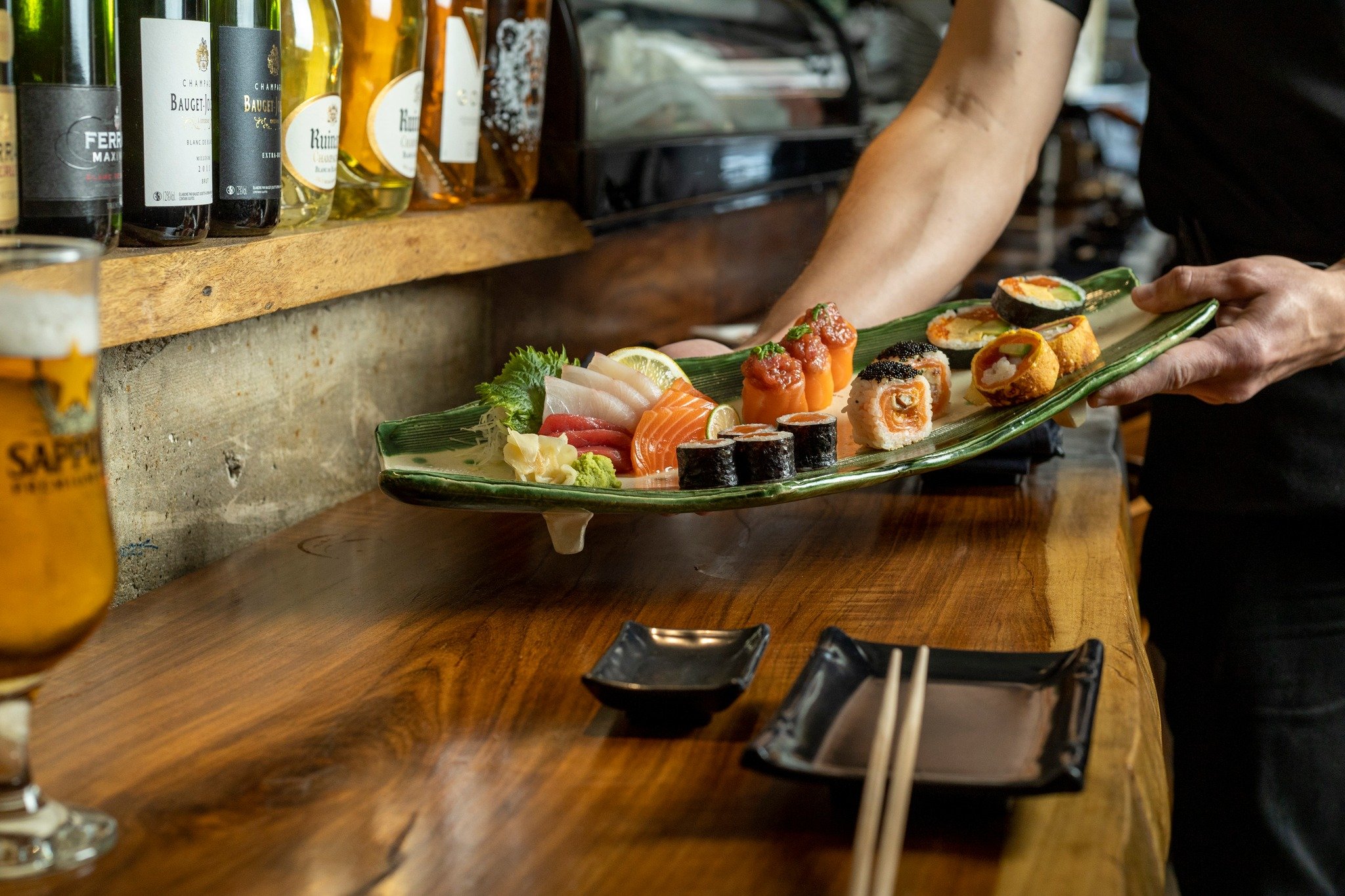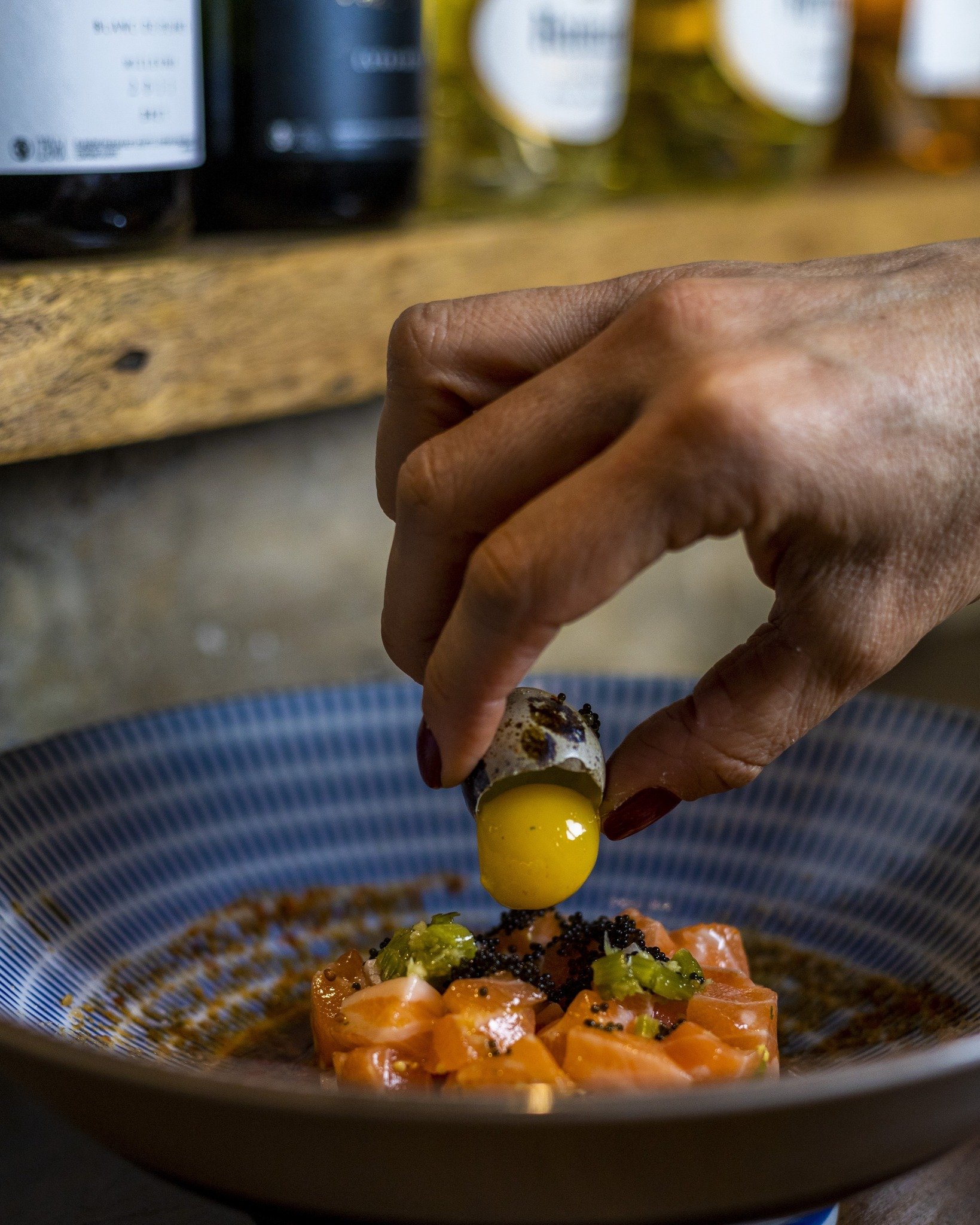 7. SushiCafe Avenida
Located in the heart of Lisbon in the iconic Avenida da Liberdade, SushiCafe Avenida serves high-quality sushi and Japanese cuisine. With a trendy and cosmopolitan environment, SushiCafe features four spaces where guests can enjoy the culinary experience, including an outdoor terrace.
Featuring both an a la carte and a curated tasting menu, SushiCafe is known for its tasty wagyu truffle and sashimi pieces. We recommend trying the tasting menu with a diverse range of dishes for a fuller experience. However, while the a la carte menu is somewhat affordable, the tasting menu is more expensive.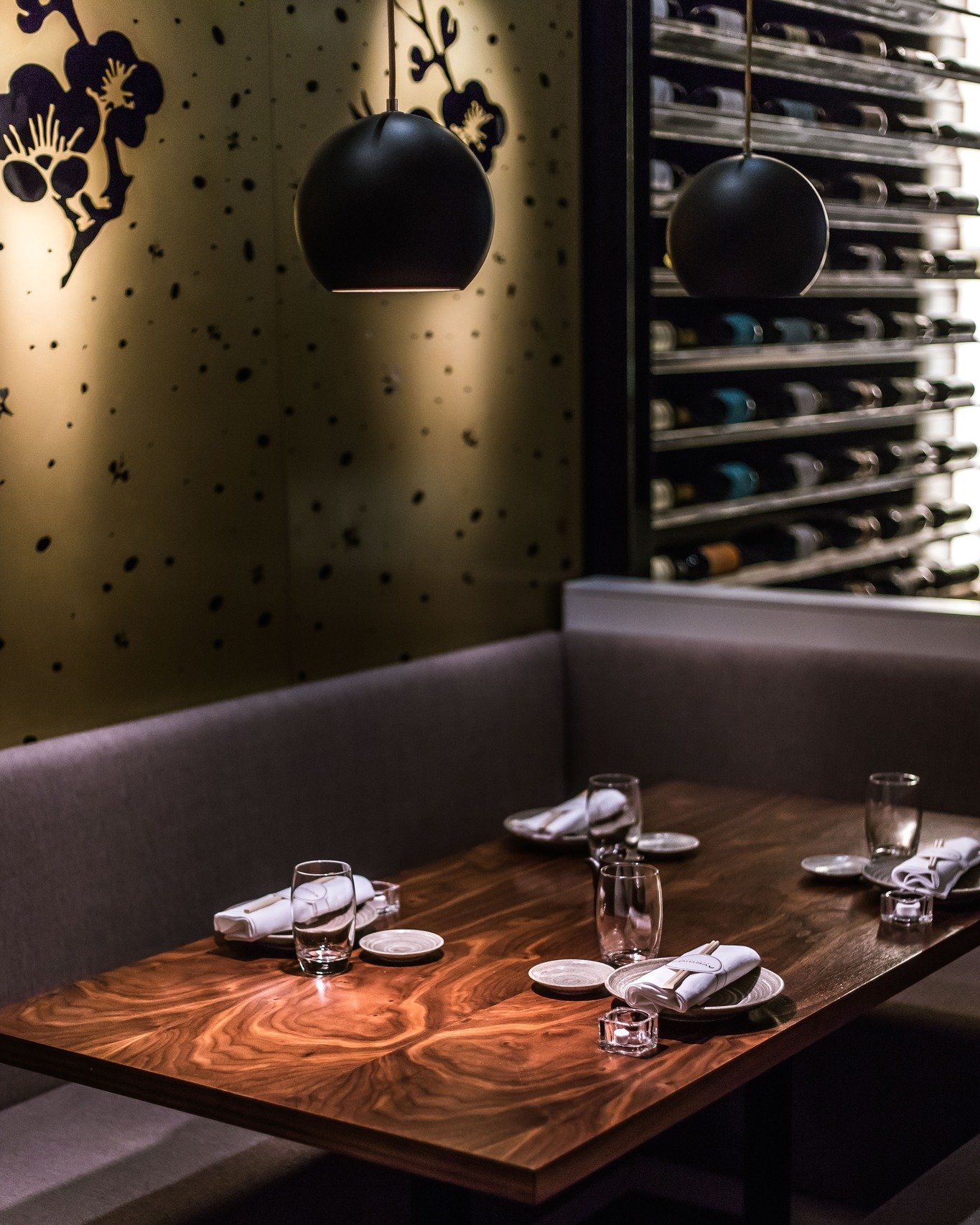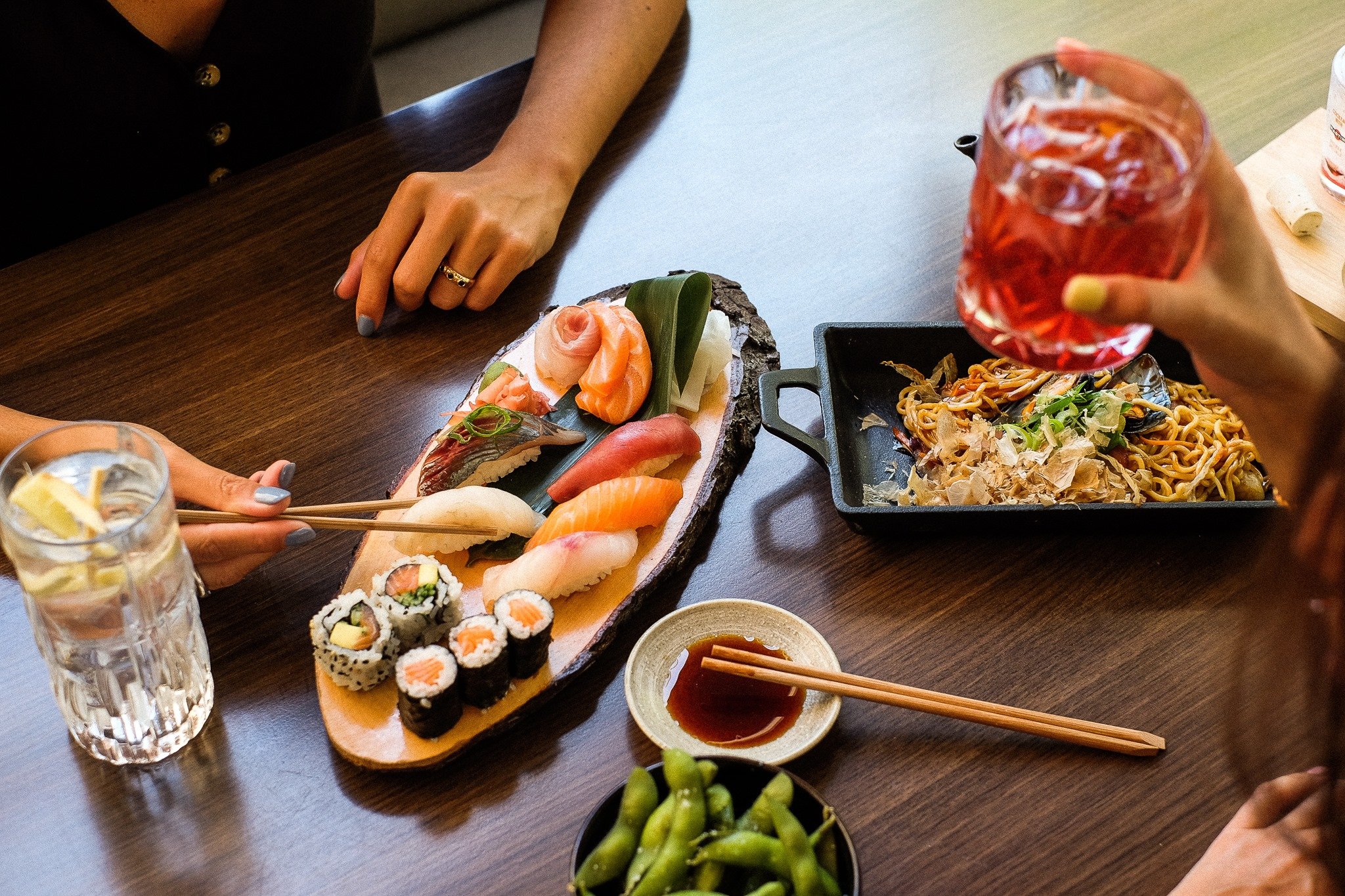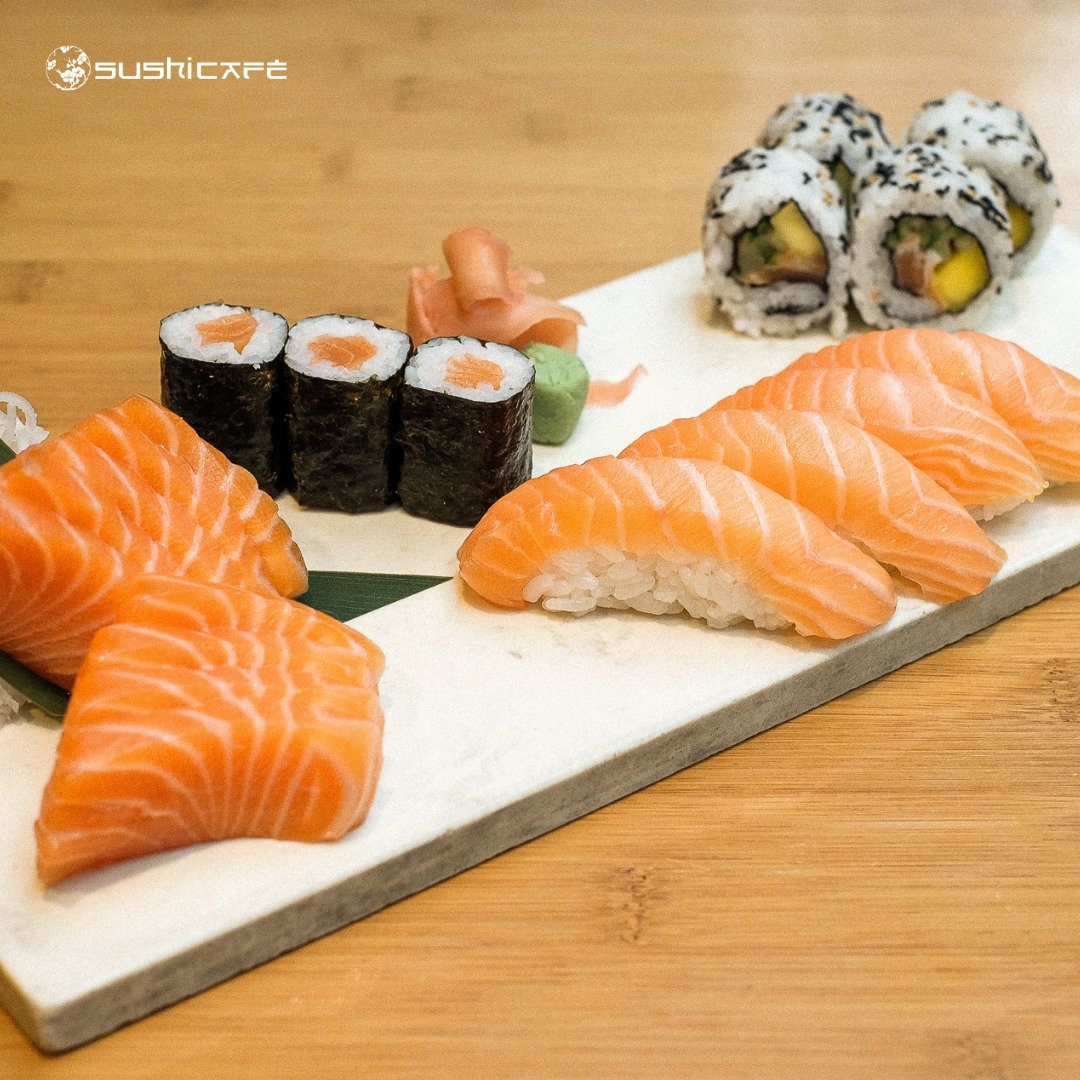 8. GoJuu
GoJuu aims to honor traditional Japanese cuisine, located in Praca de Espanha in Lisbon, paying tribute to the late Takashi Yoshitake-san, the late owner and master of the Aya restaurants in Lisbon. GoJuu was founded to celebrate the Chef's life.
However, GoJuu does not aim to replace the Aya restaurant but rather uses the late Chef's recipes, prepared by those who learned from him. The traditional sushi and Japanese dishes are even served in his porcelain collection.
GoJuu is extremely exclusive from Thursday to Saturday as dinner is only usually reserved for Club GoJuu and Friends members. However, with 24-hour notice, you might be able to get a reservation without being a member if there is availability.
9. Harko's
While oftentimes we stay away from places that serve both Japanese food and Italian, Harko's is a one-off to this rule. This restaurant in Sintra is able to do what many attempt to do but fail at without disrespecting any of the two cultures. However, it is clear that the Japanese cuisine at Harko's has more of a fusion and Western twist.
While the Italian cuisine is high-quality, we recommend heading to Harko's for the Japanese cuisine. Boasting affordable sushi menus and vegetarian sushi, Harko's is best known for its delicious uramaki, sashimi, and hot rolls.