Funchal, the capital of Madeira, an archipelago situated in the Atlantic Ocean, 1000 kilometers from Lisbon and 700 kilometers from the Moroccan coast, is one of our favorite places to visit in the winter. An autonomous region of Portugal, Madeira and its capital enjoy moderate winters with sunny days.
Funchal is the perfect city to visit in the winter, featuring plenty of activities that are easily enjoyed in the winter season without hoards of tourists. Before we get into the best winter activities in Funchal, let's take a look at what the weather is really like during this season.
Funchal in Winter: Funchal Weather in Winter
Winter is naturally the coldest season in Funchal, Madeira. However, temperatures are extremely moderate. The coldest months are February, and early March, where the minimum temperature is 14°C with a maximum of 20°C.
December is the rainiest month, with around 10 days of rain. January (8 days) and February (7 days) are also quite rainy, but in March, this pattern slows down.
6 Best Funchal Winter Activities
1. Ride the cable cars
What better way to see the views in Funchal in winter than protected from the rain and wind? Cable cars are the perfect activity for the whole family, as well as for a romantic date.
The best cable car is the one in Funchal, a 20-minute ride that goes up to 560 meters high. This one takes you from Funchal to Monte for 15 minutes, providing views of the mountains in Monte and a 360-view of Funchal.
We also recommend the Achadas da Cruz cable car on the Northern part of Madeira in Porto Moniz. This cable car is around 450 meters high and passes through the Fajã da Quebrada Nova where you can see crystal clear waters.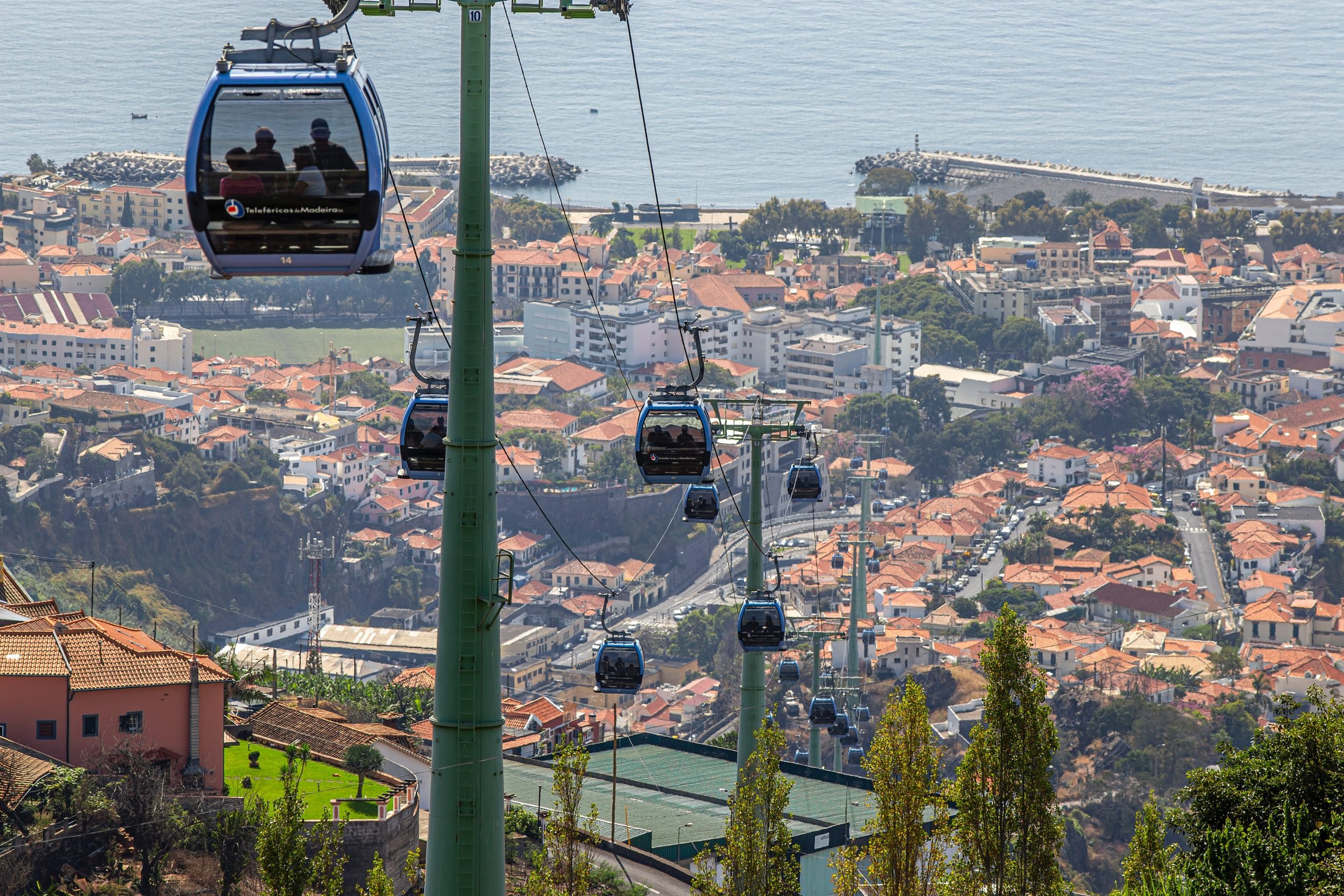 2. Wine tasting in Funchal
Did you know Madeira has its own wine? Wine is a big part of Madeirense culture and one that can be easily explored in Funchal.
Madeira wine is a fortified wine that is made from a variety of grapes, such as Tinta Negra Mole, Sercial, Verdelho, Bual, and Malvasia. It has a higher alcohol level than the average wine, usually about 20%, so keep that in mind! You will find all kinds of Madeira wine, from very dry to sweet.
Here are our favorite wine tasting experiences in Funchal: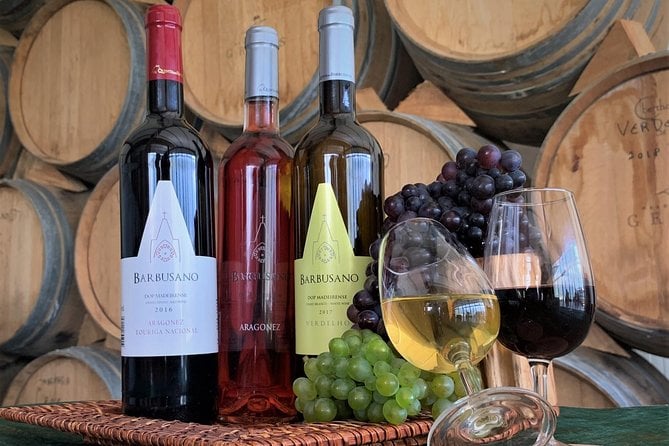 3. Discover Madeira's cuisine
Is there a better way to warm up than with delicious food? If you're a big foodie, you need to book an experience dedicated to discovering Madeira's cuisine. Is Madeirense food the same as in mainland Portugal? Although there are some similarities due to its geographic location, Madeira's cuisine is unique to the island.
The local cuisine is known for its soups, seafood, and exotic fruit, as well as some of the bread in the world. We recommend trying limpets, mollusks that are attached to rocks on the coast, and a prego no bolo de cacao, a grilled steak served on local caco bread.
Here are our favorite food tours in Funchal:
This food and cultural walking tour in Funchal allows you to make the most of your day by visiting seven different places and tasting local specialties.
This food, wine, and culture walking tour allows you to find the best local flavors on this 4-hour walking food tour while absorbing the rich culture of Madeira.
This food and wine walking tour takes you through Funchal's restaurants and markets while learning about Madeira's rich gastronomic history in a 3-hour tour.
If instead of booking a food tour or experience, you want to venture out on your own, our favorite restaurants in Funchal are O Celeiro, Il Gallo D'Oro, and Quinta do Furão.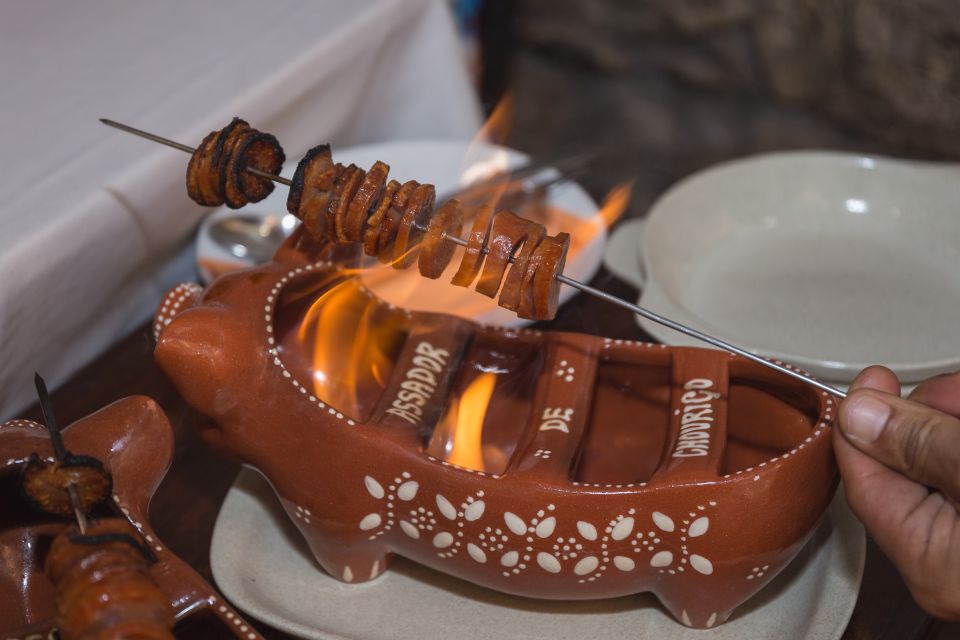 4. Day trip to Santana
A 40-minute drive from Funchal, Santana is a unique municipality located along the northern coast of Madeira island. Santana is a Biosphere Reserve classified by UNESCO, featuring beautiful landscapes such as mountain ranges and river valleys. Santana is inhabited by less than 9,000 people and covers an area of 96.2 km2.
Santana is mostly known for the traditional architectural style featured in the Santana houses. The houses are red, white, and blue and have thatched roofs. Its unique style comes from its isolation. Santana was not accessible by sea and land, so the locals preserved its characteristics without outside influences.
To see these, head to the Center for Traditional Houses. Locals no longer live in these houses, but they are open to visitors. You will be able to see inside, including the quaint kitchens and where the locals keep their products. Many of the houses have been restored into shops for you to buy souvenirs.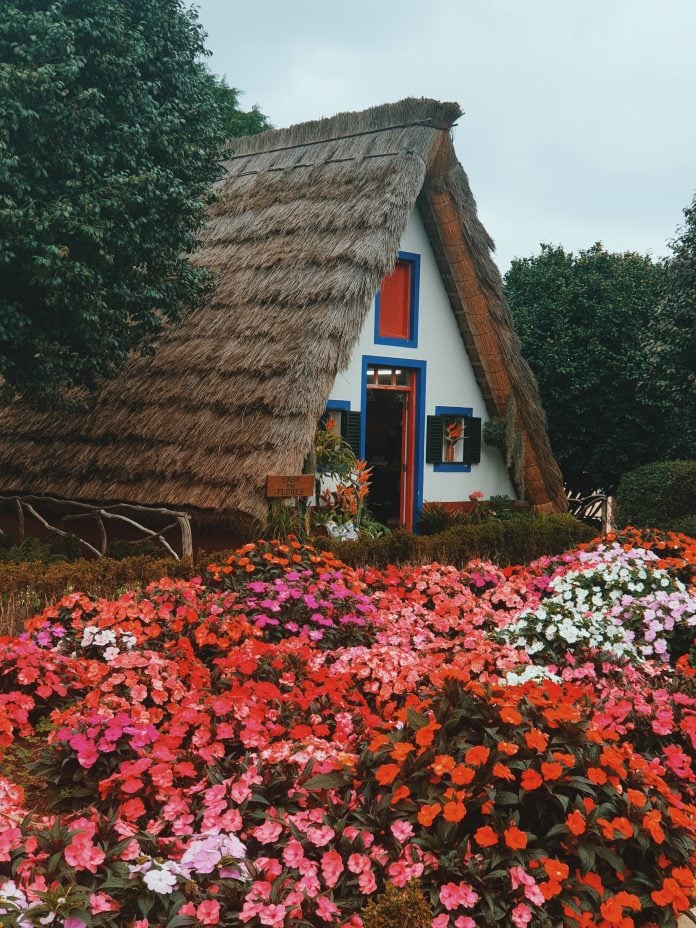 5. Winter beach day in Funchal
Who says you need 25-degree weather to spend a day at the beach? Beaches in Funchal are still beautiful in the winter.
You might not be inclined to take a dip, but a walk on the sand or picnic is a great activity to enjoy on a cold day. The sun is still likely to be out to warm you up! Funchal beaches offer a unique environment with a contrast of rock and mountain views. However, there are amazing beaches all over the island to explore!
Here are our favorite beaches in Madeira:
Praia do Porto do Seixal: This small beach has a cliff backdrop, with a large green mountain and a waterfall, providing a stunning contrast with the black sand.
Prainha Beach: A quiet beach for relaxing without the large crowds, you'll find clear waters and a calming environment.
Faial Beach Complex: The Faial beach complex has a small pebble beach, as well as a natural pool that is isolated from the waves and strong winds.
Calheta Beach: Located on the sunniest part of the island, this is one of the calmest beaches in Madeira, with no waves, making it the perfect beach for kids.
Paul do Mar Beach: This is one of the most popular beaches in Madeira. The pebbled beach has great facilities, such as showers and restaurants nearby.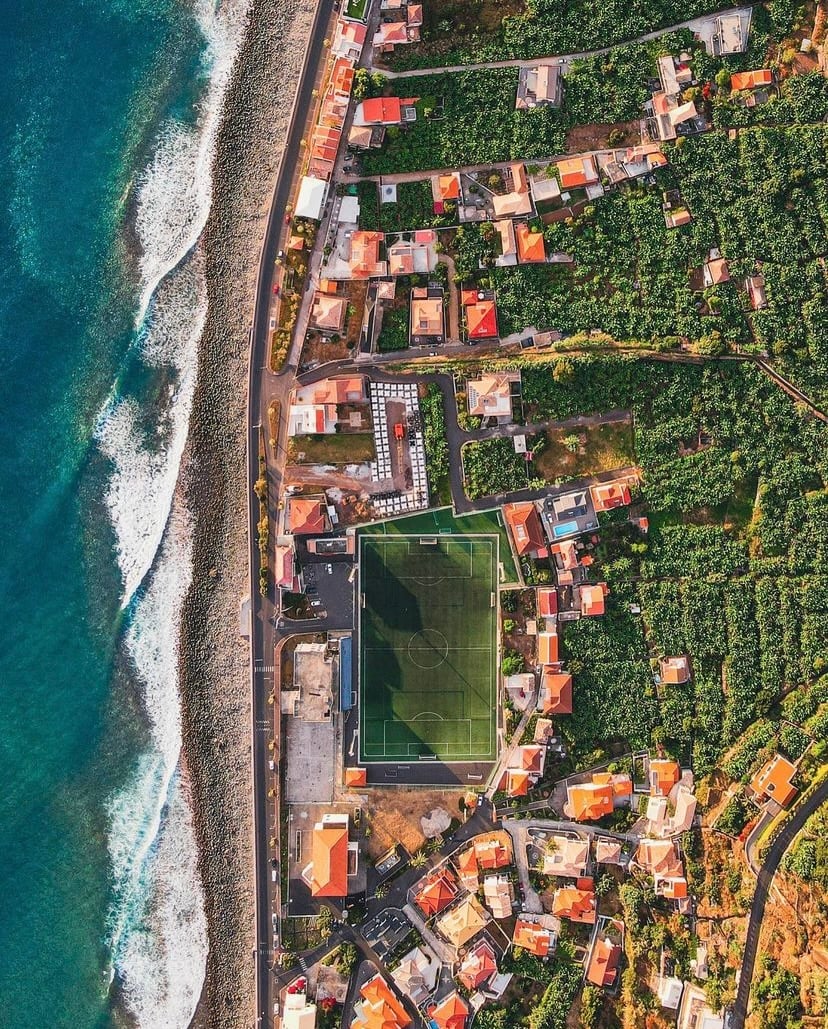 6. Take a ride on a Madeira "basket car"
Looking for an adrenaline rush to warm you up? We have just the activity for you! A traditional activity in Madeira is riding basket sledges down sloped streets, a tradition with more than one hundred years of history.
These are wickerwork sleds on wooden runners on which you will be seated on. They will descend through the hills of the mountains with two men, called carreiros or sled drivers, on each side of the car controlling it.
These basket cars do not have mechanical breaks. However, don't be scared, as you are in safe hands of experienced people.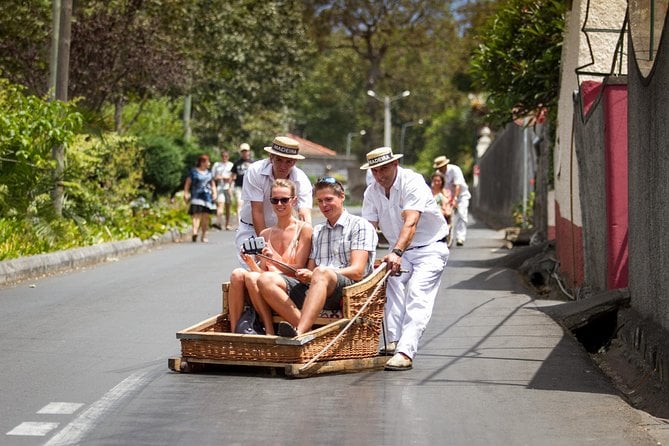 Funchal Winter: What to Pack
While winters in Madeira are not as cold as elsewhere, you will still need to pack accordingly. Here is a list of items to pack for Funchal in the winter:
Jeans
T-shirts
Long-sleeve sweaters
Warm hoodies
Scarf
Warm shoes and/or sneakers
Boots
Hat
Sunglasses
Sunscreen (the sun is strong even in winter)
Warm jacket
Raincoat with hood
Does it snow in Madeira?
Yes, kind of! It is becoming less frequent, but you can still find snow on the top of mountain peaks sometimes.
However, in November 2020, there were some areas of Madeira that had almost 1 meter of snow, which is unusual. Families went up to the mountains to enjoy the snow, playing with snowballs and sliding in the snow.
Still, if you want to visit somewhere in Portugal that is more likely to have snow, we suggest heading to mainland Portugal. It only snows in a few areas in mountainous zones up north.
The most common place to see snow in Portugal is in the Serra da Estrela mountains, the highest mountain range in Portugal.
Serra da Estrela is actually home to its own ski resort, as at the peak of the winter season, there is around 114 mm of snow.
However, while skiing and other ski sports are possible in Serra da Estrela, the amount and quality of snow are not the same as in other countries like Italy.