Portugal is filled with picturesque villages that provide a glimpse into the country's fascinating culture and history. Every corner of Portugal features villages with charming stone cottages, captivating cobblestone alleys, and ancient fortresses that have stood the test of time.
If you're looking to explore the most beautiful and enchanting villages in Portugal, you've come to the right place. From the stunning mountain village of Monsanto to the historic fortress town of Almeida, let's take a look at the 8 most picturesque villages in Portugal.
1. Monsanto
Monsanto is a unique village, famous for its rocky terrain and awarded as "the most typical Portuguese village of all" in a 1938 contest during the Estado Novo regime. It is officially recognized as one of Portugal's historical villages and has a rich history dating back to the country's foundation. Monsanto was once under the possession of the Order of the Knights Templar.
As you walk through the village, you will find narrow, winding streets and stairways that lead to the castle at the top of the hill. The castle is a prominent feature of Monsanto and was featured in HBO's House of the Dragon. It is a fortified castle built in 1165 by Gualdim Pais, master of the Knights Templar.
Aside from its rich history, Monsanto is also known for its delicious local cuisine. The village's restaurants serve up a variety of traditional dishes that are made with locally-sourced ingredients.
One of the best ways to see Monsanto is through a full-day tour with a guide. Not only does this resolve any transportation issues to this remote area, but this way, you get to learn all the interesting facts about the area.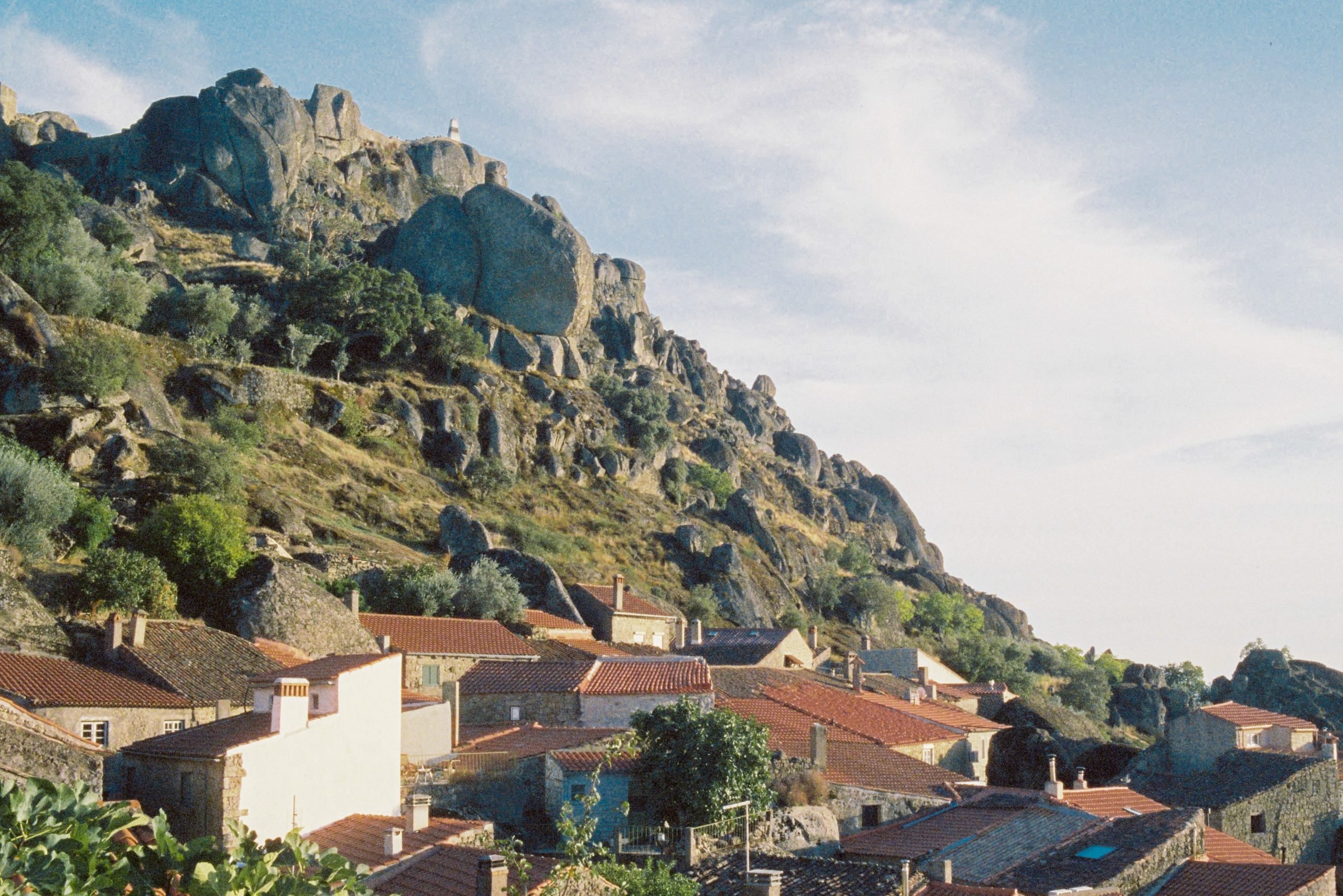 2. Óbidos
Óbidos is a charming medieval village in Portugal that will transport you back in time. Surrounded by an impressive castle wall on a hill, Óbidos is one of Portugal's most popular tourist destinations.
The white houses adorned with bright flowers and Gothic-style windows create a stunning contrast against the blue sky. The castle is the main attraction in Óbidos, and for a good reason. This 12th-century castle is incredibly well-preserved and is now a luxury hotel.
You can explore the castle walls and towers, with a walk on the ramparts offering panoramic views of the village. You cannot leave Óbidos without trying the famous cherry liqueur, Ginja de Óbidos, which is served in a chocolate cup and can be found in every bar and restaurant in town.
Óbidos is also famous for its traditional Portuguese pottery. Local artisans sell handmade pottery with intricate designs and beautiful colors. You'll also find a variety of locally handmade products, including hand-woven linens and traditional Portuguese ajulezo tiles.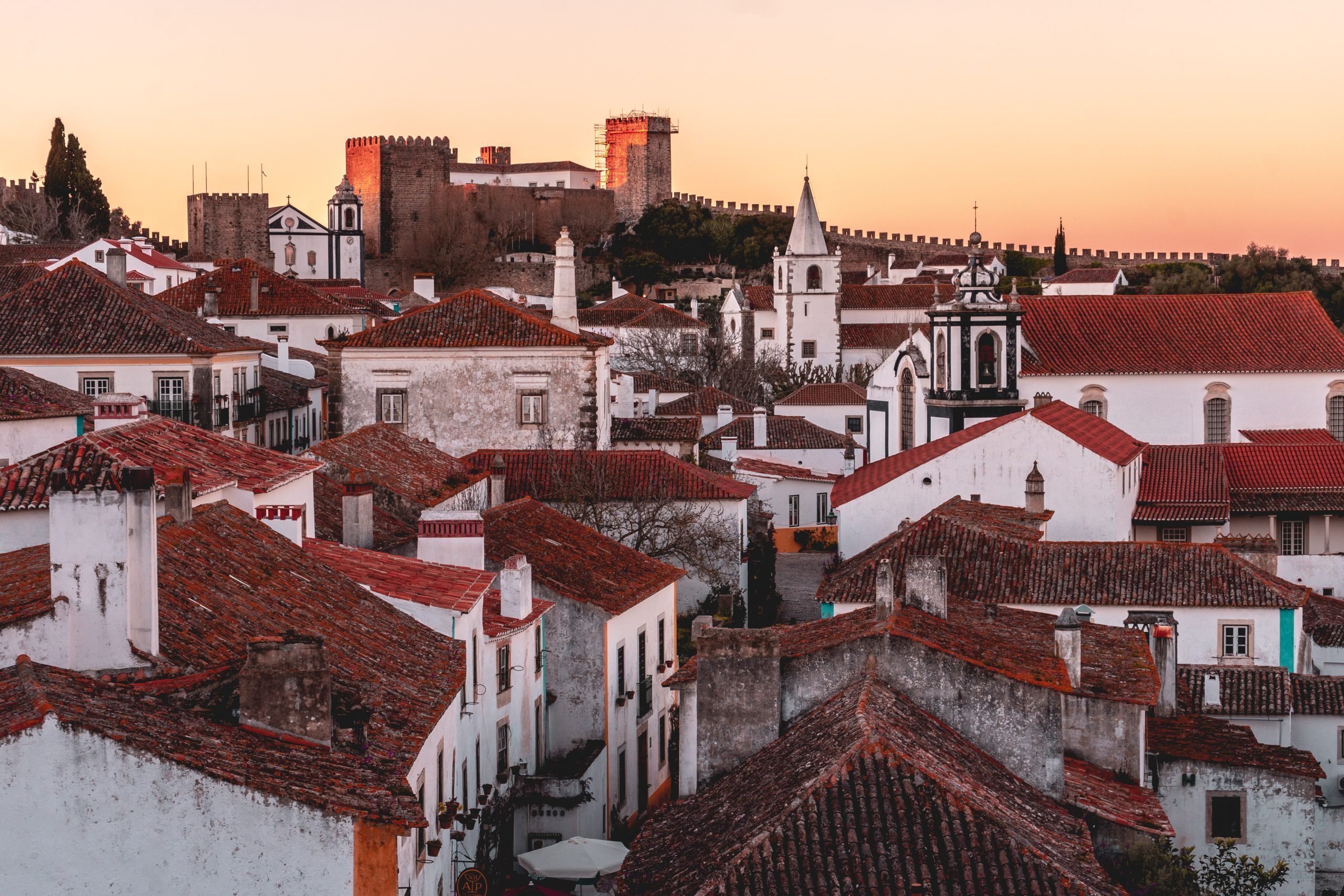 3. Piodão
Piodão is a hidden gem tucked away in the Serra do Açor Mountains in Central Portugal. This charming village features stone houses with traditional blue-painted doors and windows located on a hillside with breathtaking views of the surrounding valleys. Many of these traditional houses have been transformed into quaint shops and cafes.
Keep in mind that Piodão is known for being incredibly remote with limited transportation available, but the journey to this picturesque village is worth the effort.
The village of Piodão is incredibly well-preserved, and the locals have done an excellent job of maintaining its authenticity. The village's streets are paved with ancient stones and are narrow and winding, with a few shops and cafes dotted around the village.
If you're a nature lover, Piodão is also an excellent base for exploring the surrounding natural beauty of the Serra do Açor Mountains with incredible hiking trails.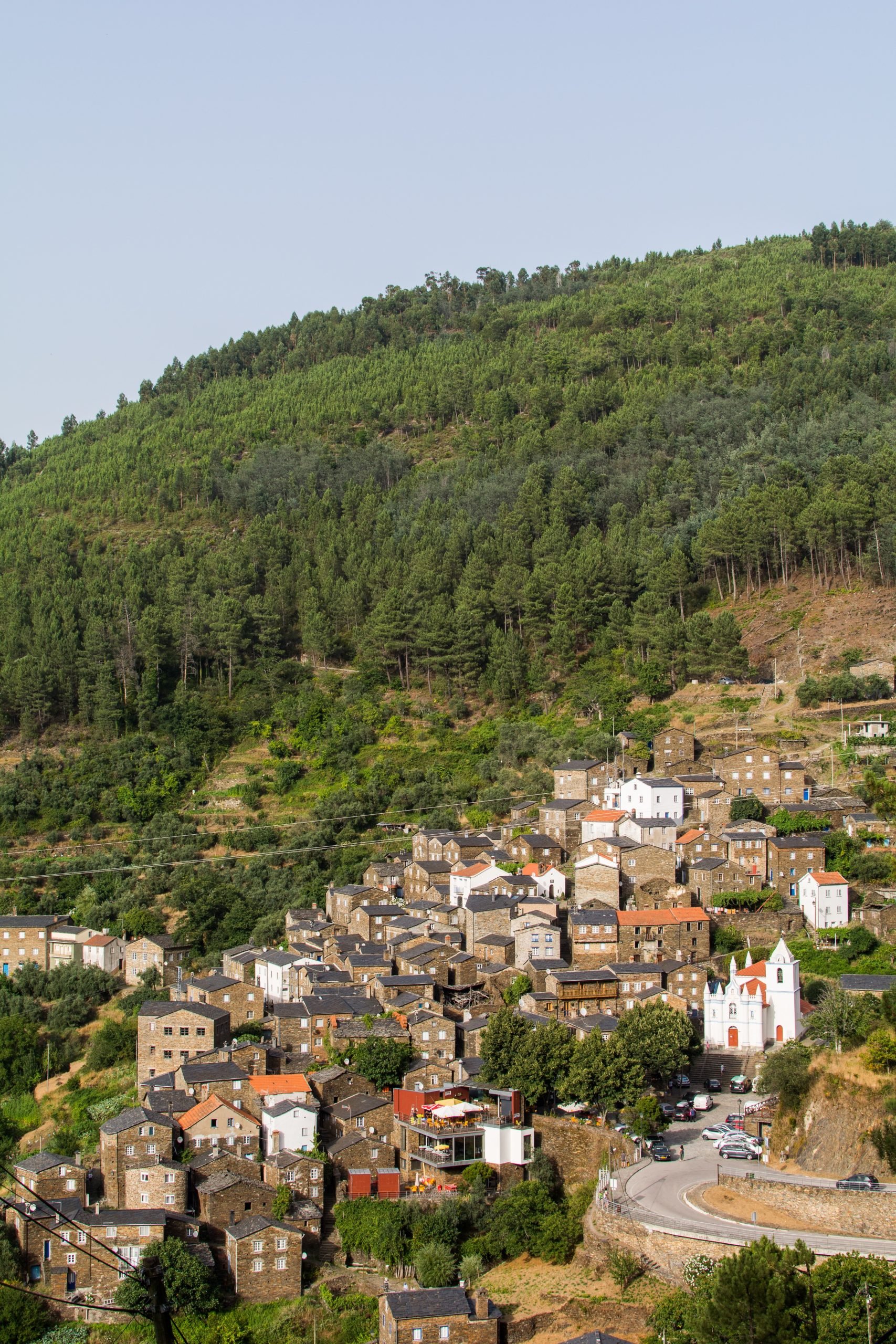 4. Almeida
Almeida is a fortified village located in the district of Guarda in the north of Portugal, close to the border with Spain. This charming village is known for its impressive star-shaped fortress, which was built in the 17th century to protect Portugal from Spanish invasion. Today, the fortress is a UNESCO World Heritage site that attracts tourists from around the world.
The village of Almeida is also home to a variety of other historical landmarks, including the Igreja Matriz de Almeida, a beautiful Baroque church with a collection of religious artifacts.
Almeida also features quaint streets and squares, which are lined with traditional Portuguese houses and small shops selling local crafts and souvenirs.
If you're in Almeida in April, do not miss the annual Medieval Fair, which brings the village to life with colorful costumes, music, and dance performances.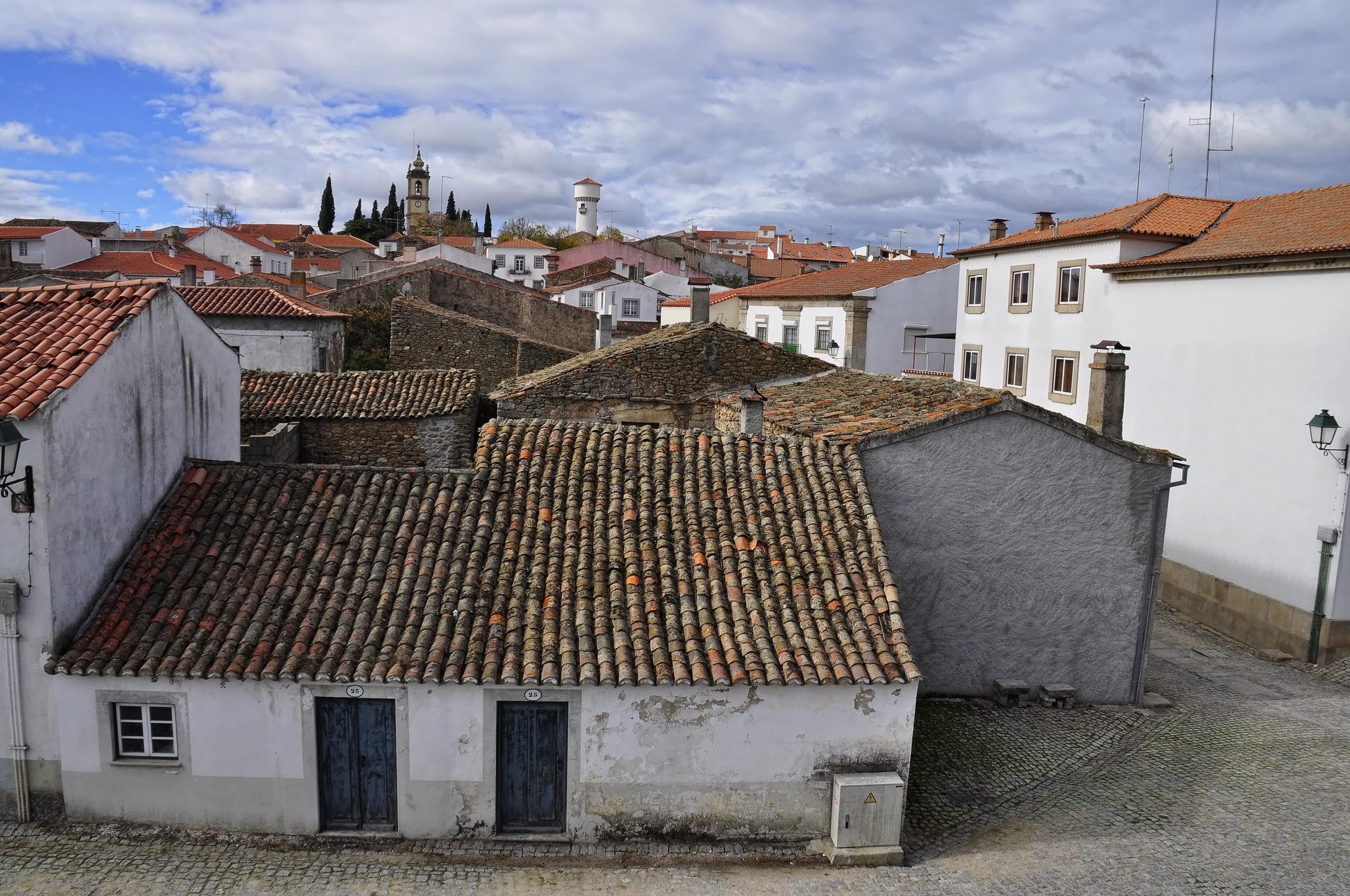 5. Marvão
Located on a hilltop near the Spanish border, Marvão is one of the most stunning fortified villages in Portugal. The village's medieval castle, which dates back to the 13th century, is a sight to be seen. It has been beautifully restored and offers stunning views of the surrounding countryside.
Walking through the narrow streets of Marvão is like getting into a time machine to medieval times. The village is full of historical buildings and charming houses, many of which date back to the 16th century. The village's whitewashed buildings give it a unique character that is unlike other villages in the country.
In addition to the castle, Marvão has several other historical sites worth visiting. The village's 16th-century church, Igreja de Santa Maria, is a must-see. The church features a beautiful Renaissance doorway and an impressive Baroque altar. There is also a small museum in the village that displays local artifacts and showcases the Marvão's rich history.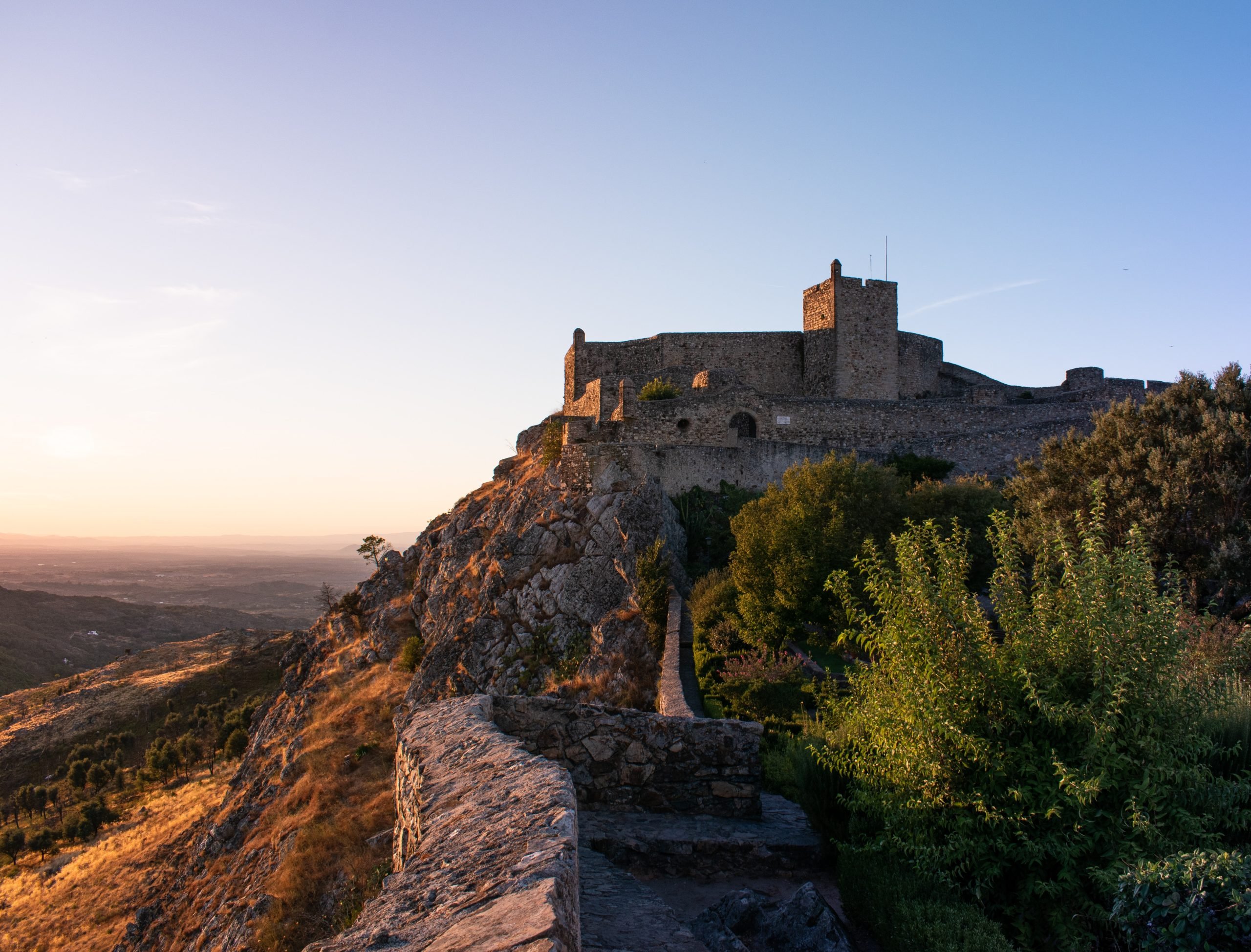 6. Monsaraz
Monsaraz is a village known for its charm and authenticity. Located in the Alentejo region, Monsaraz features white-washed houses, cobbled streets, and medieval castle ruins. This village is also famous for its breathtaking views of the surrounding vineyards and olive groves.
Monsaraz is a small village with a population of just over 700 people. However, despite its size, it has a rich history that dates back to prehistoric times. The village was once a fortified town that played a crucial role in protecting the region from invasion.
One of the most impressive sights in Monsaraz is its castle ruins. The castle dates back to the 14th century and was an essential location during the battles between Portugal and Castile.
We recommend climbing to the top of the castle and enjoying the panoramic views of the village!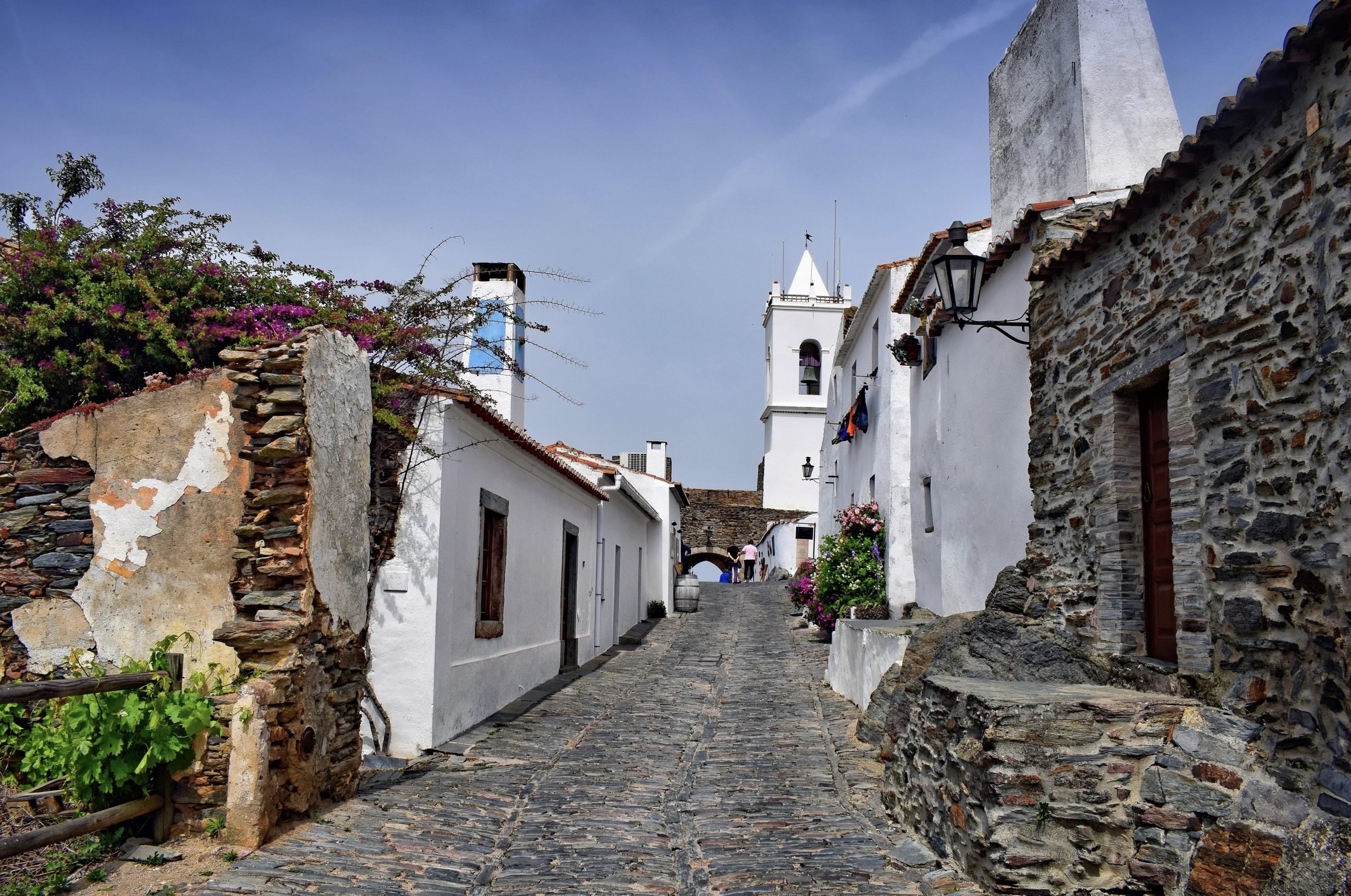 7. Belmonte
Located in Castelo Branco, Belmonte is famous for being the birthplace of Pedro Álvares Cabral, the navigator who "discovered" Brazil. The village is situated on a hilltop overlooking the Cova da Beira valley and is surrounded by the Serra da Estrela mountain range.
Belmonte is known for its Jewish heritage as it is home to one of the oldest Jewish communities in Portugal, dating back to the 12th century. We recommend exploring the Jewish Museum, which tells the story of this community in the region.
This village is also known for its stunning medieval castle from the 13th century, which offers stunning views of the surrounding landscape. For nature lovers, Belmonte also has plenty of hiking trails and opportunities for birdwatching.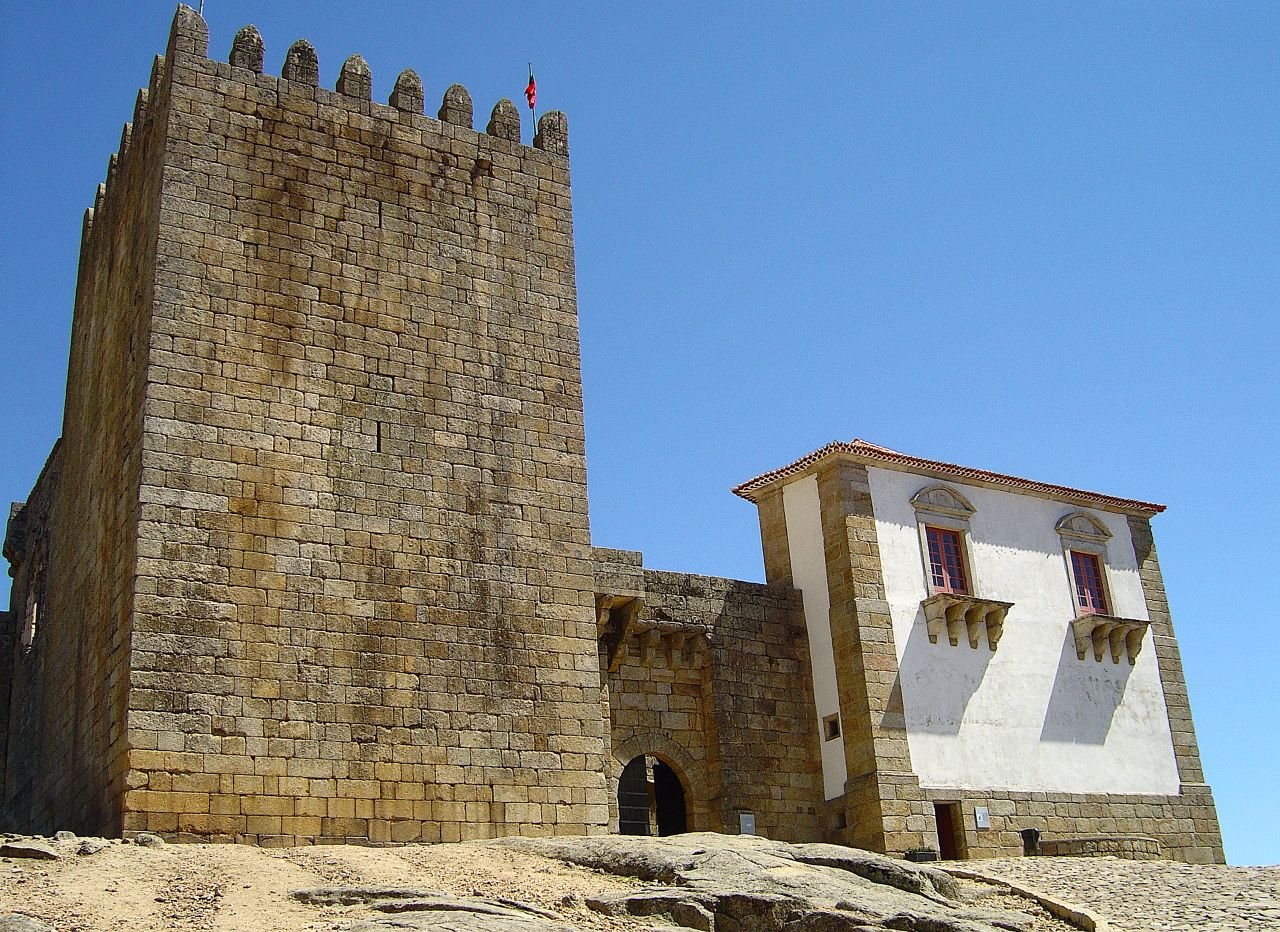 8. Santana (Madeira)
Located along the northern coast of Madeira island, Santana is a charming village surrounded by lush vegetation and stunning mountains, making it an ideal spot for nature lovers.
In 2011, Santana became a Biosphere Reserve by UNESCO due to its diverse ecosystem. Santana features rich landscapes with unique cultural and environmental value, including a mountainous environment that occupies river valleys. There are 120 kilometers of biosphere walking routes to discover.
Santana features a unique architectural style known mainly for the traditional Santana houses in red, white, and blue, with thatched roofs. Some of the houses have been converted into shops and restaurants, offering visitors a chance to experience traditional Madeiran cuisine and handicrafts.
Santana has several other attractions worth visiting, including the Madeira Theme Park, which offers an immersive experience of Madeira's history, culture, and traditions.
The village is also home to the Parque das Queimadas, a beautiful park with walking trails that lead to stunning views of the surrounding mountains and valleys.