In more recent years, surfers from all over the world have been taking notice of Portugal. Along with amazing waves, Portugal's surf culture has been booming. From waves for beginners to more challenging waves for pros, Portugal has it all.
If you are planning to travel to Portugal for some waves, we have made a useful surf itinerary with the best places to surf in Portugal.
During two weeks, you will drive throughout Portugal to surf the Portuguese coast. The itinerary becomes in the iconic city of Nazare where Garret McNamara conquered the world's biggest wave to the south of Portugal.
Let's take a look at our 14-day Portugal surf itinerary for surfing the Portuguese coast in 2 weeks!
What is the best time of year for surfing in Portugal?
The best time of year for surfing in Portugal depends on your experience. If you are a beginner, we recommend visiting Portugal for surfing in the summer. During this season, waves are smaller. However, popular surf spots could get crowded during this time.
If you are an experienced surfer, the best time of year for surfing in Portugal is between the late winter and early spring, so between September and April. During this time, you will see heavy waves between 2 to 4.5 meters for experienced surfers.
Day 1 – 3: Nazare
We recommend flying to Lisbon airport. However, since you are here to surf, when you arrive, travel directly to the city of Nazare, around 1h30 away. We recommend renting a car at the airport so you can get to remote locations and carry your surfboard easily.
If you want to enjoy Lisbon, you can also cut your Nazare trip by a day. Take a look at our Lisbon travel guide here.
Nazare is home to the largest surfable waves on the planet, particularly Praia do Norte. Nazare became the stuff of surfing legend in 2011 when Garret McNamara conquered the world's biggest wave at Nazare's Praia do Norte.
Since then, it has become a place of pilgrimage for the world's most dauntless surf riders, with Brazilian surfer Rodrigo Koxa outdoing McNamara and setting the world's Guinness record for surfing the world's largest 24.4m wave in 2017.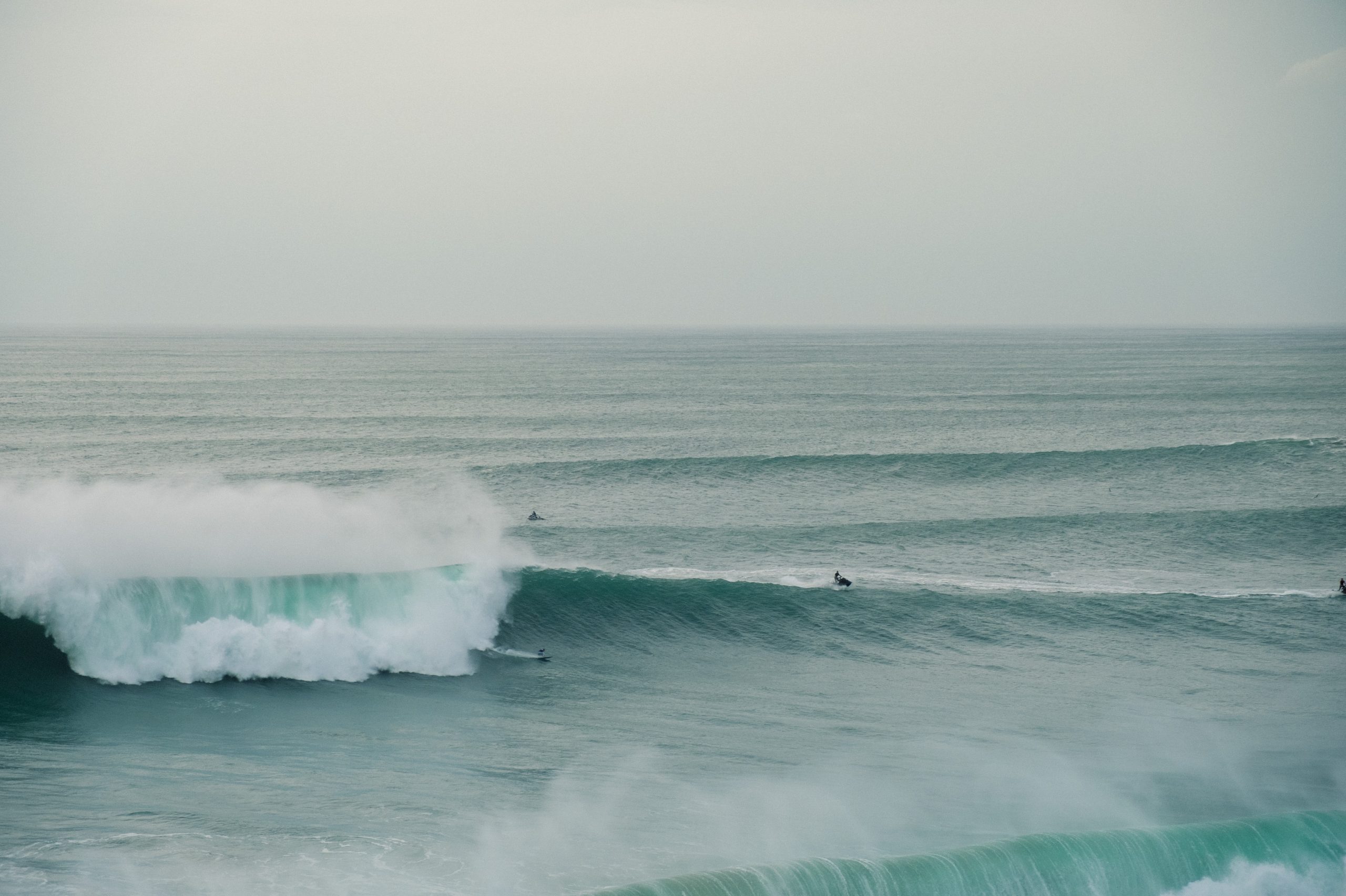 The best beaches in Nazare for surfing are:
Praia do Norte (largest waves in Europe)
Praia do Nazare
Praia do Sul
Nazare Hotels
Nazare Restaurants
A Tasquinha

Restaurante Maria do Mar

Rosa dos Ventos

Restaurante Casa Pires
Day 4 & 5: Peniche
A 45-minute drive away, Peniche is another popular surf town. The sea, the views, the cliffs, the colors, and the flavors make this area one of the most beautiful and diverse natural landscapes in Portugal.
Peniche is known as one of the surf capitals of Portugal, featuring protected surf beaches to the north that are best for beginners and less-protected areas to the south.
Every year, Peniche hosts the Rip Curl Pro on the legendary Supertubos beach. This year, the Rip Curl Pro in Peniche will take place between March 8 to 16, 2023.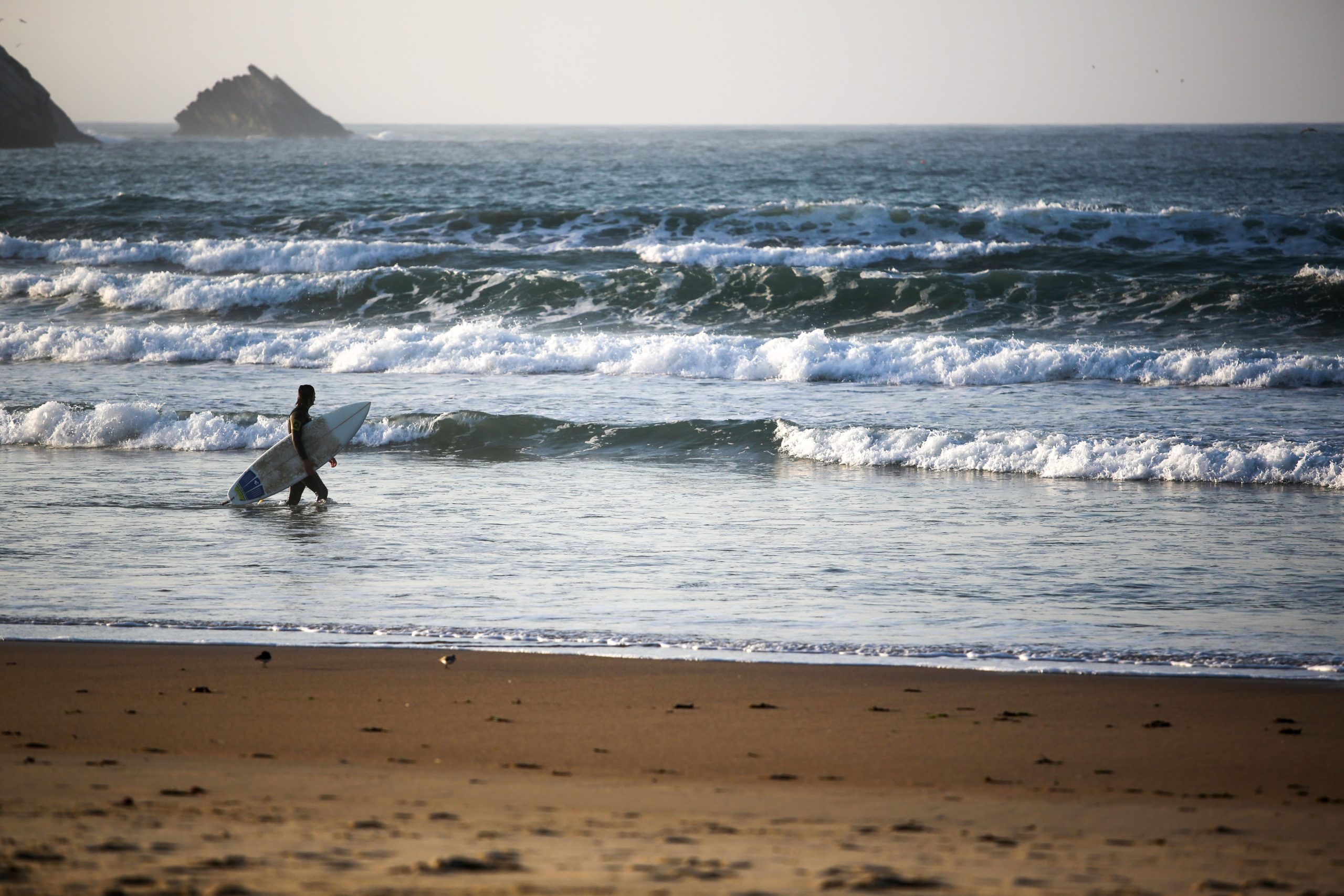 The best beaches in Peniche for surfing are:
Supertubos
Prainha
Gigi
Cantinho da Baia
Peniche Hotels
Peniche Restaurants
A Sardinha

Marisqueira Mirandum

S. Pedro Peniche

Rocha
Day 6 & 7: Ericeira
Ericeira is an hour's drive away from Peniche. A seaside town in Mafra, Ericeira is known to many as the surfing capital of Europe. The only World Surfing Reserve in Europe, Ericeira has the perfect coastline conditions for surfing.
Being labeled a surfing reserve, Ericeira is a protected surfing area covering 3 kilometers of great wave quality. The official Ericeira World Surfing Reserve spots are Cave, Pedra Branca, Reef, Crazy Left, Ribeira D'Ilhas, Coxos, and Sao Lourenco.
The great thing about surfing in Ericeira is that the conditions cater to all, including newbies and those advanced. For beginners, we recommend booking a surf class! The best beaches for beginners are Foz do Lizandro and Praia do Sol. Beaches like Sao Lourenco and Ribeira D'Ilhas are more suitable for intermediate and advanced surfers.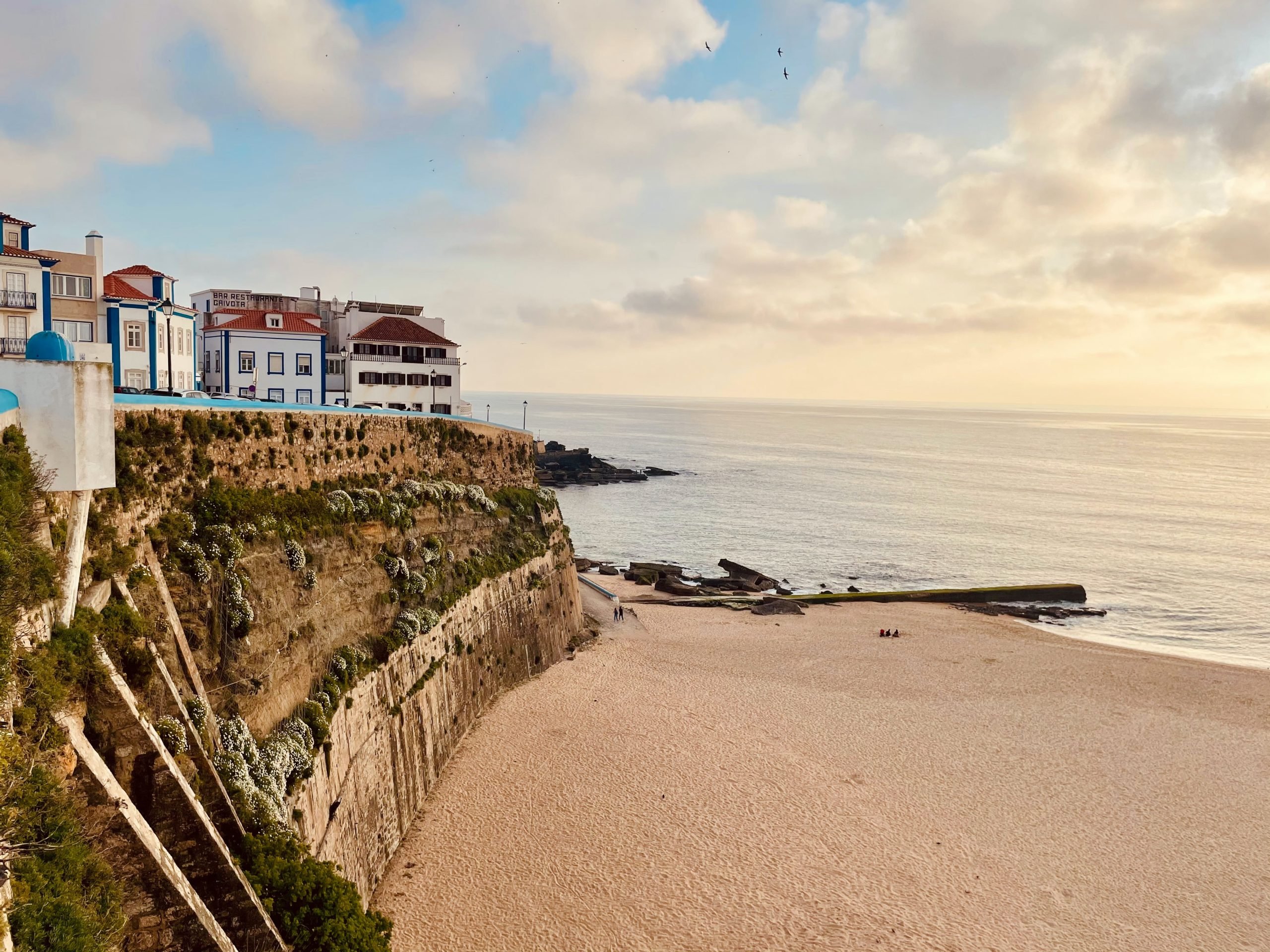 The best beaches for surfing in Ericeira are:
Praia de São Julião
Sao Lourenco
Ribeira D'Ilhas
Praia dos Pescadores
Ericeira Hotels
Ericeira Restaurants
Mar d'Areia

Mar das Latas

GiG – Green is Good

Mar a Vista

Avo Restaurante
Day 8 & 9: Carcavelos & Cascais
A 40-minute drive from Ericeira, Carcavelos is located between Lisbon and Cascais. Carcavelos is a lively area with a long stretch of sandy beach. In the winter, the Carcavelos beach is filled with surfers due to its large waves. In the summer, this is a great time for beginners to take surfing lessons at the beach.
Only a 20-minute drive from Carcavelos or a 10-minute train, the town of Cascais is another popular surf town. Cascais is known for its three stunning bays and boasts delicious upscale restaurants, luxurious hotels, and amazing beaches.
However, the best beach in Cascais for surfing is not in the center of Cascais. Rather, it's the larger Praia do Guincho, a 25-minute bus ride from the center of Cascais or a 15-minute drive.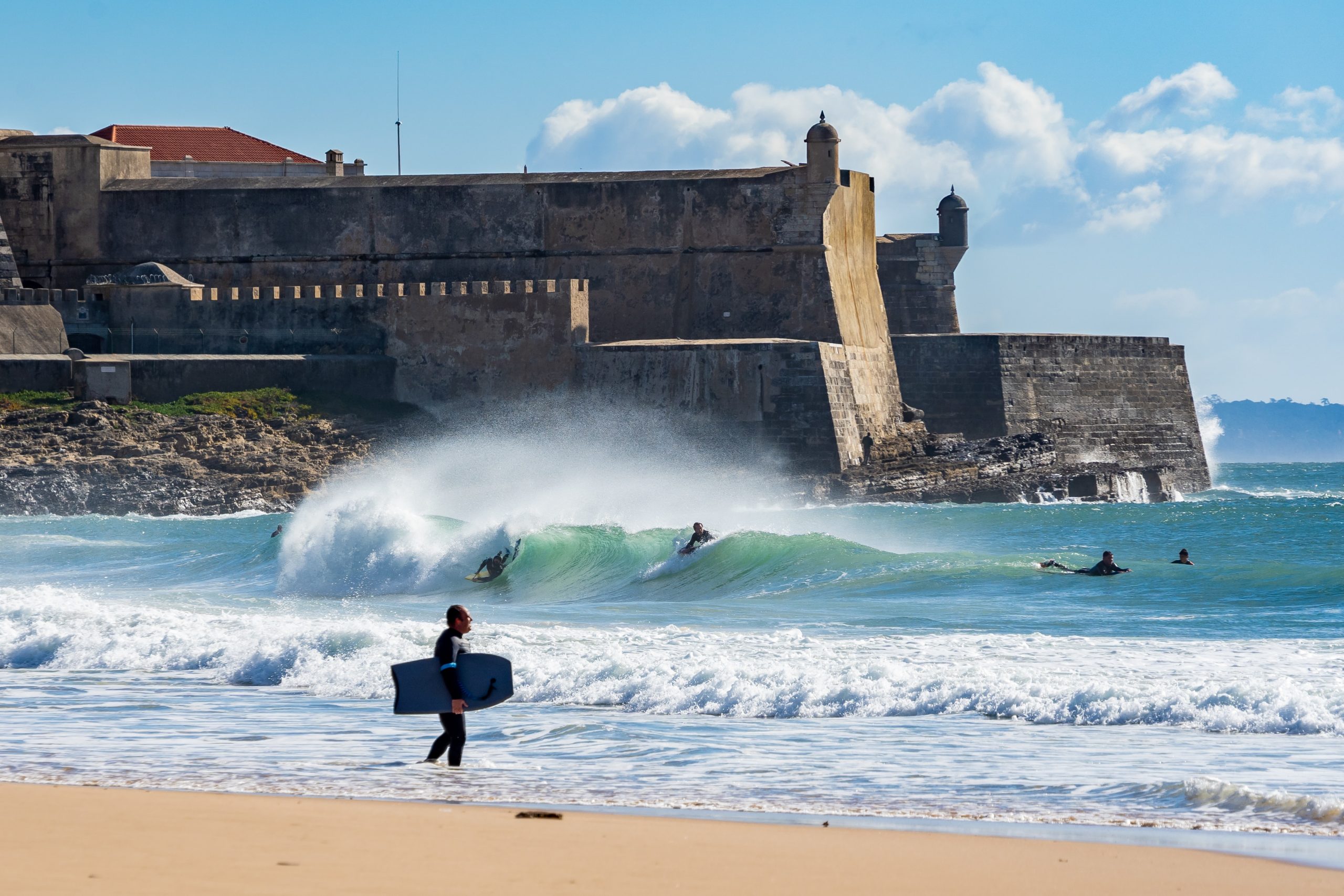 Cascais/Carcavelos Hotels
Cascais/Carcavelos Restaurants
Mar do Inferno

Porto Santa Maria

Hifen

O Biscoito
Day 10 & 11: Arrifana
For day 9, it's time to head to the south of Portugal! Your first trip will be Arrifana in Aljezur, a 3:30 hour drive from Lisbon. On the way to your next destination, feel free to stop at places like Vila Nova de Milfontes for a quick swim or surf.
The Arrifana beach has a south-westerly orientation that provides consistent waves, even in the summer. This beach is great for surfers of all levels, as the beach break features a sandy bottom for beginners, as well as areas with larger waves.
Arrifana also boasts many surf shops, such as Aljezur Surf Shop, as well as inviting bars and restaurants.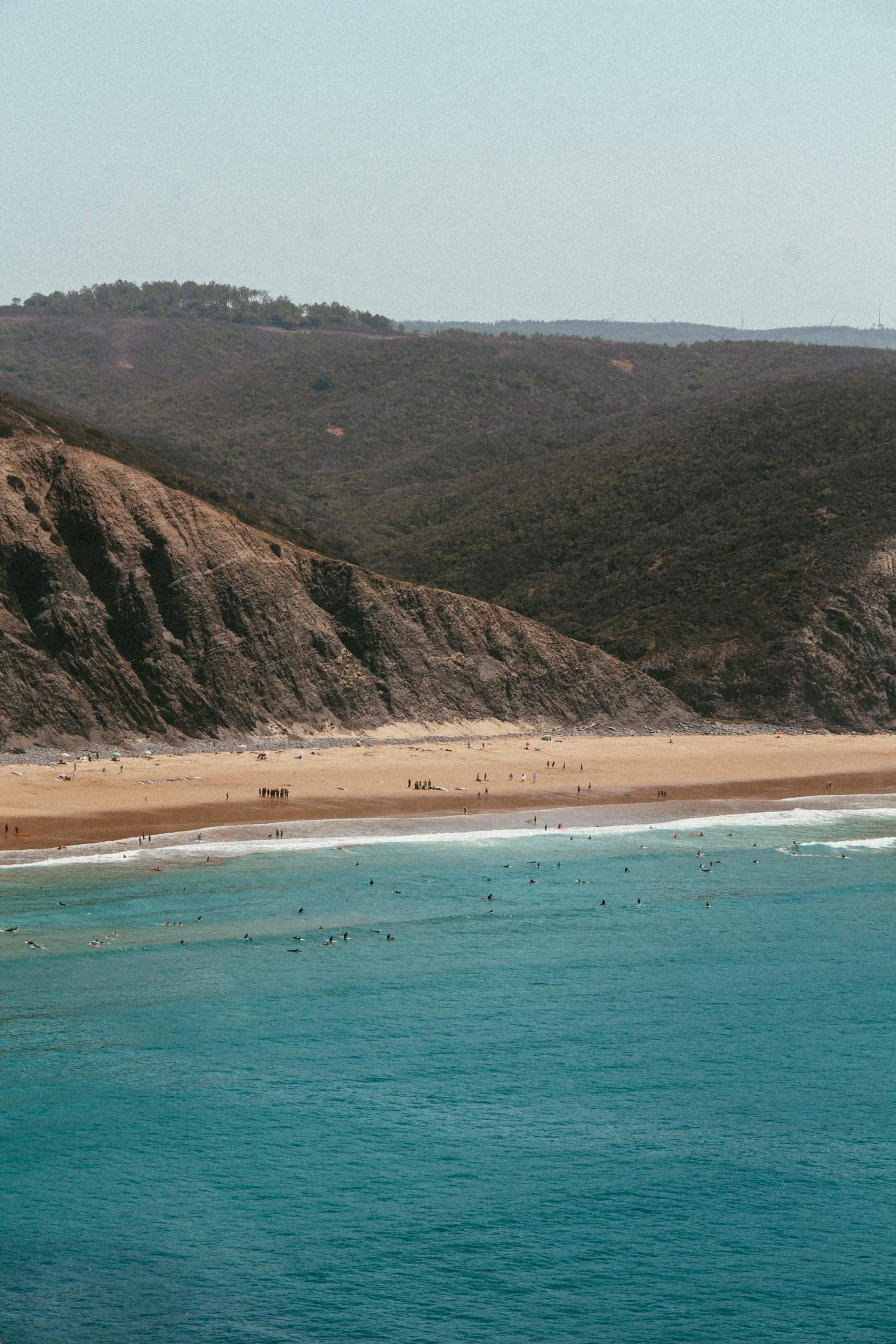 Arrifana Hotels
Arrifana Restaurants
Sea You Surf Cafe

Tasca d'Arrifana

Terra Mar

The Elsa Kitchen
Day 12 & 13: Lagos
A 40-minute drive from Arrifana, Lagos is one of the most popular towns in the Algarve. Lagos is a beautiful city in the Algarve that welcomes thousands of tourists yearly, many coming for the surf. This is an all-year surf destination for all surf levels.
The town also features plenty of surf shops, schools, hostels, bars, and restaurants. In the summer, it has a very lively atmosphere and can actually get quite busy with tourists.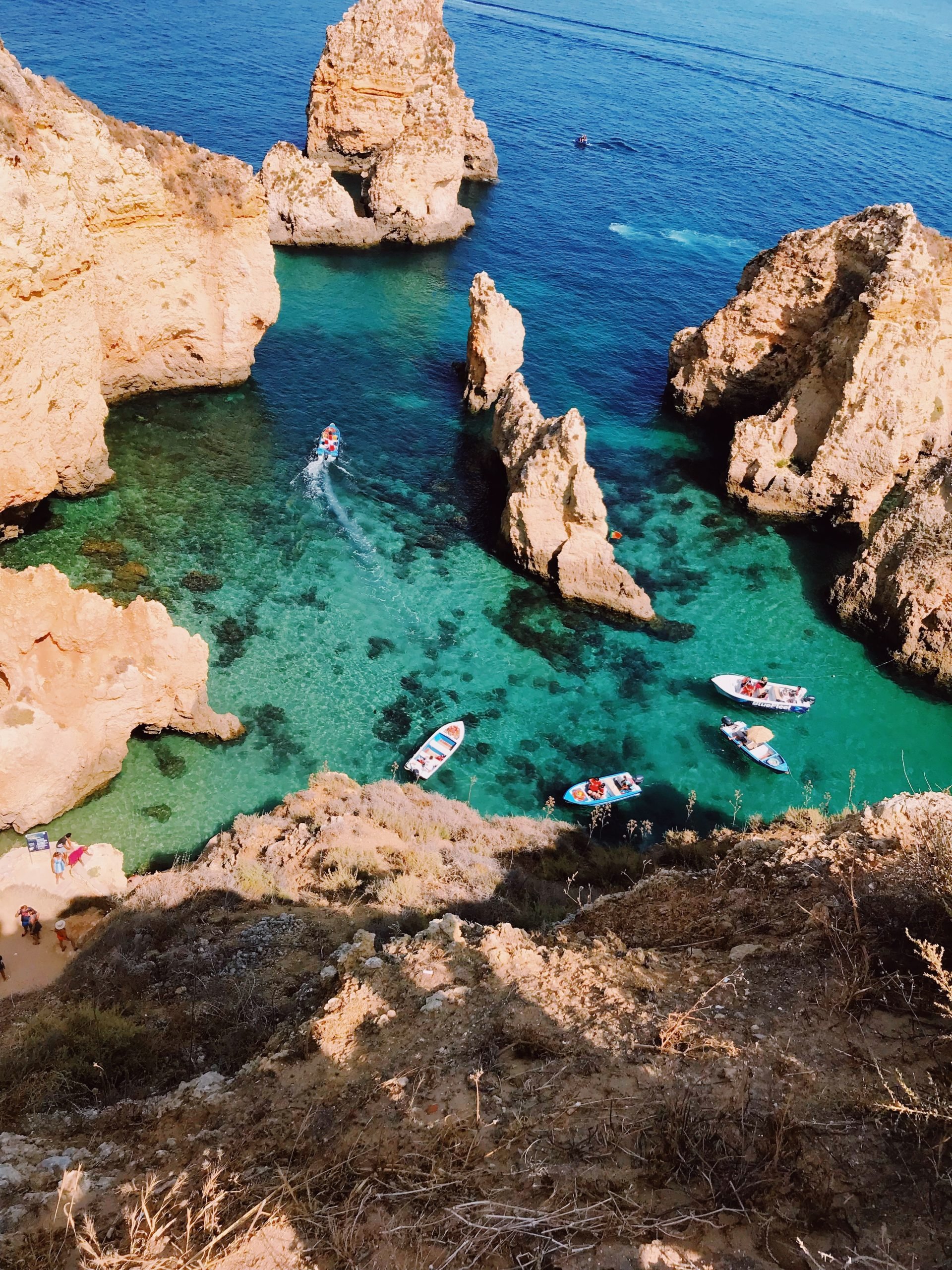 The best beaches for surfing in Lagos are:
Meia Praia
Praia de Porto de Mos
Lagos Hotels
Lagos Restaurants
A Petisqueira
Restaurante dos Artistas
Arribale
Avenida
Day 14: Travel home
It's time to go home! You can either drive close by to Faro airport and fly back to your home country or take the 3-hour drive to Lisbon airport. Depending on the season of the year, prices will vary, but during the winter, flights from Faro tend to be cheaper.