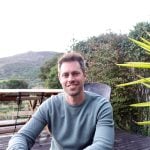 Michael Sothan is a 4 time expat and 4 year resident of Lisbon, Portugal, originally hailing from the US. He moved to Portugal on his own as an entrepreneur, speaks fluent Portuguese, and currently runs basedinportugal.com, a turnkey concierge service that helps foreigners interested in moving to Portugal throughout the relocation and integration process.  
Intro
The City of Seven Hills, The City of Light. These are some of the nicknames for this magical place known as Lisbon, or Lisboa in Portuguese. While the historic center of Lisbon – what is usually marketed when you see an ad for the city – feels small and quaint, the metropolitan of Lisbon is actually quite large and boasts great diversity in climate, scenery, architecture, and people. 
This guide is written with the potential expat in mind. If you're eyeing your next home, this article should shed some light on what greater Lisbon has to offer. 
Intro to Lisbon
Lisbon is the capital of Portugal and the country's largest city. Greater Lisbon spans 18 municipalities with a population of around 2.9 million. One of Europe's oldest cities, Lisbon's history dates back to BCE when the city bounced around from the Celts to the Phoenicians to the Carthaginians to the Romans. From 711 to 1147 CE Lisbon was controlled by the Moors, whose cultural imprint can still be seen in the city's architecture and language. In the Renaissance period, Lisbon's port became one of the world's most significant, serving as the point of disembarture during the Age of Discovery when Portugal's empire extended from Brazil to India to the Far East. The city survived one of the world's worst recorded earthquakes in 1755. Two centuries later, its occupants survived the tumultuous authoritarian period known as the Estado Novo spanning from 1933-1974. Since then, especially from 2011 onwards, when Portugal received an EU-funded economic recovery package, Lisbon has re-emerged, recapturing some of its regality, as one of modern Europe's greatest financial recovery stories. Lisbon is now a top destination for tourism, an up-and-coming tech hub, and a great option for expatriation or retirement. 
Central Lisbon
The majority of expats have adopted Lisbon's historic center as their home. It's easy to understand why with it's array of historic buildings, azulejo tiles reflecting Lisbon's divine sunshine, winding cobblestone roads, trams, tascas serving Portugal's trademark dessert – the pastel de nata, and tons of options for wining, dining, and entertainment.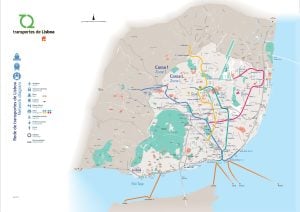 The most traditional neighborhoods of central Lisbon are: Belém, Alcântara, Santos-o-Velho, Cais do Sodré, Chiado/Bairro Alto, Principe Real, Lapa/Estrela, Alfama, Graça, and Avenida. The liveliest being east of Lisbon's iconic 25th of April bridge – from Santos over to Graça.
If you venture a little further north, still very much central Lisbon, you will hit other major neighborhoods – Campo de Ourique, Praça de Espanha, Amoreiras, Saldanha, Anjos, Alameda, Alvalade, etc. This area will be highlighted below, where I refer to it as 'outer central Lisbon'. On the city's east side, following the Tagus river north you have industrial zones in the process of being renovated with what some have termed a 'Berlin-esque' warehouse vibe, namely Beato and Marvila. Northern still, bordering the airport, you have the modern Parque das Nações, also referred to as Expo, since it was designed for the World Expo in 1998. 
Apartment hunting in central Lisbon, and especially in the historic center, or what I'd refer to as 'southern central Lisbon', is not easy. Many of the best places were snatched up by developers for renovation, and have been either converted into high-priced modern apartments for sale, often as part of Portugal's Golden Visa program, or utilized as Airbnbs. Meanwhile, many buildings lay vacant due to tax incentives and legacy ownership regulations. Buying prices are high at over 2000€ a square meter ($200 a square foot) and rents ranging from 850€ – 1600€ a month for a single bedroom. 
However, if you're willing to fork out the cash to settle in the southern section of central Lisbon, you will enjoy no shortage of things to do. These areas are increasingly filled with great restaurants, cafés, bars and clubs, pop-up galleries, street art, lovely river views, historic architecture, and a cosmopolitan array of inhabitants (not to mention an endless stream of tourists buzzing by on rented scooters and tuk-tuks). Basically, this is where it's 'popping' in Lisbon. 
Recounting all that the city of Lisbon has to offer and deep diving on each neighborhood would require a series of long articles, so I've attempted to summarize each major neighborhood in a phrase below:
Alcântara – a bit sleepy, but great to be by the bridge
Santos – tatted, fedora cladded flat-white drinking hipsterville
Cais – drunken bachelorette parties and the best place to be harassed to buy fake drugs
Alfama – a living museum serenaded by Fado
Graça – bohemian Italian and French artists living 8 to a flat walking amongst 85 year old Portuguese people
Saldanha – flat, central, and campy
Avenida – luxurious
Principe Real – hippie-chic posh
Chiado – tourists
Barrio Alto – rowdy university students drunk on 2€ beers
If you'd like to deep dive on any of Lisbon's many neighborhoods, I'd suggest you check out the hoodpicker resource, compiled by long-standing Lisbon expat and OG digital nomad Peter Fabor.
Outer Lisbon
The 'up and comer' in the forward thinking real estate investor's toolkit, the more northern parts of Lisbon, which border the airport to the east and extend deep beyond the main highways to the west, are primarily home to locals. This is a great option if you are looking for the convenience of large stores, parking, and much more down-to-earth housing prices. However, if you are newly arrived to Lisbon and looking for excitement, culture, other expats, and to walk the romantic images of Lisbon you see online, it's not the place. Replace Moorish-style architecture and trams with dense, block housing and traffic. If you're looking to live like a local, it's here.
Outer Central Lisbon
In between the culturally dull outer limits of Lisbon mentioned above (basically beyond the 2a Circular highway, or in terms of the metro, think beyond the Green Line or past Colégio Militar/Luz on the Blue Line) and the bustling south, you have a special area you could consider 'northern central Lisbon'. This is geographically the dead center of the city, but a bit north of the most popular tourist and nightlife destinations further south. This would include areas like São Sebastião, Campo Pequeno and Campo Grande, Praça Espanha, and Alvalade. Here, you have well-groomed and quieter neighborhoods with more housing options, great car access, tons of commercial convenience, a nice mix of foreign and locals, and flatter terrain that's easier to navigate. Housing here is pricey, but you'll find it a bit more like a modern city and less like a tourist hotbed. Still, it boasts less of the picturesque Lisbon of promotional campaigns and is not where the majority of culture and nightlife occur. 
The 'Linha'
Spanning the southern coast of Lisbon, paralleling the Tagus river delta until it meets the Atlantic ocean, is what's known as the 'linha', or the 'line'. This is due to the train line that runs from Cais in central Lisbon all the way to Cascais in the western end of the country. The linha is dotted with communities that offer a more US suburban feel to juxtapose the urban chaos of central Lisbon. The benefit is, you have great proximity to the ocean. Living on the linha is great if you are looking for space (think family or pets) or if you want easy access to surf. Although the train service is good, reliable and affordable, I wouldn't suggest settling here unless you own a car. The train service stops at 1:30am to 5:30am, and wait times get long later into the night. The main area north of the 'linha' is known as Oeiras. Oeiras is reminiscent of major suburban cities in the US – think Naperville to Chicago, Overland Park to Kansas City, or Glendale or Sherman Oaks in LA. There are tons of office parks, lots of large stores, many families, and it's designed for driving. If you're thinking 'house' this is a great area. It's perfectly situated between the scenic destinations of Sintra and Cascais to the West and bustling Lisbon to the East. 

But again, if you're looking for a culturally vibrant, urban lifestyle of drinking wine on sidewalk eateries –  not here. However, you can definitely enjoy some 'vinho verde' at beachfront restaurants!
Cascais / Estoril
Sometimes referred to as the 'Portuguese Riviera', this is 'fancy' Portugal. Cascais, and maybe even more, its neighboring Estoril, is where the Portuguese go when they've 'made it' and feel like they've matured beyond the chaotic Lisbon lifestyle. Think a slightly less posh Beverly Hills, Greenwich, etc.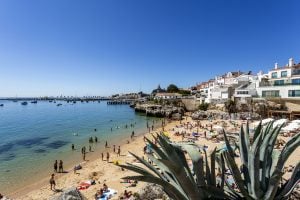 Estoril is home to Europe's largest casino, the Casino Estoril, rumored to be Ian Fleming's inspiration for James Bond and Casino Royale. It also offers some trendy beaches full of sun-kissed Portuguese 'betas', slang for the posh Portuguese female elite, as well as golf courses, private schools and a more conservative crowd. Cascais is similar, but a bit more urbanized. It has a large expat community, but one leaning more towards retirees than the youth of Lisbon. 
Real estate here is similar in price to Lisbon, but leans more towards larger homes serving the upscale market. 
If you are looking to move with a family and want less chaos and traffic than Lisbon, yet still want some semblance of a city and easy beach access, then Cascais and Estoril are fantastic choices.
Sintra
Sintra is magical. It borders Cascais to the north and is on the far western edge of the greater Lisbon region. It's a forested, hilly land shrouded in mist that feels like it's straight out of Harry Potter (did you know JK Rowlings did much of her writing of the series while in Portugal?). Specifically, there is the mystical Quinta da Regaleira and its underground tower, as well as the lavishly decorated Pena Palace. Sintra is definitely not urban. It has a small, charming downtown, but it's very slow and tranquil. This is a great place to find a home with lots of green space and spend time doing yoga, art, and hiking in nature. It's not where you go for a city life. One important drawback of Sintra is that it possesses a microclimate which makes it rainier and colder than the rest of Lisbon. 
It's worth noting that if you're a surfer, Cascais-Sintra puts you in proximity to good surf breaks, including Guincho and Praia Grande. Living in Lisbon means your closest breaks require you to drive to Carcavelos on the 'linha' or to cross the river to Costa da Caparica.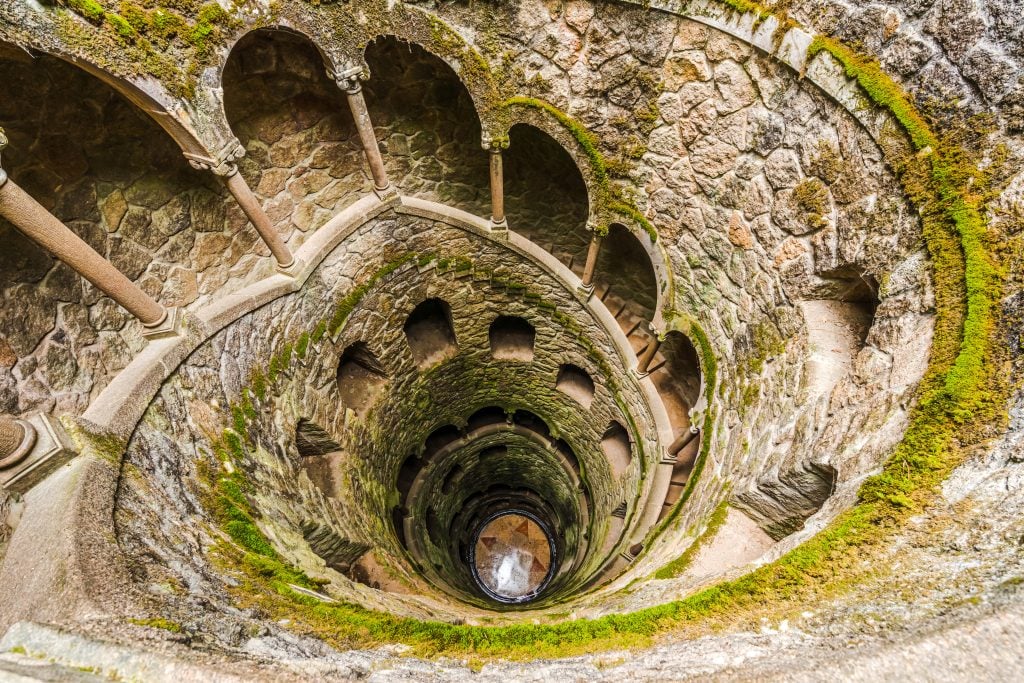 Caparica and Ericeira
Speaking of surf – Caparica and Ericeira are two areas neighboring Lisbon that also serve as great living options providing excellent surf. Caparica is a short drive across the bridge from Lisbon. Ericeira, a world renowned surfing destination, is a slightly longer trek to the Northwest of the city (~50km, 30 miles). However, neither are considered metropolitan Lisbon, and thus not detailed in this article. 
In Summary
Lisbon offers a ton of options – from the historic and touristic central Lisbon to the elegant hillside homes of Estoril. Bear in mind, if you're thinking of buying, Lisbon's housing prices are red hot. Many say it's a bubble, soon to correct. With that being said, the influx in demand in this historic and exciting city means it continues to become more cosmopolitan, more commercially viable, and basically 'better', every year. It's a fantastic time to move here. Trust me, you'll find that almost everyone here is loving life and very proud to call Lisbon their home.
If you'd like to join in on the fun, or at least learn more to make a more informed decision, please visit basedinportual.com and book a consultation with me to deep dive on your questions.