At only 23 years old Francisco has lived and traveled to multiple countries, but still finds himself drawn to his hometown of Lisbon where he has been living since the Covid-19 pandemic hit. For Francisco, Lisbon provides the balance of a "small city" with "chaotic energy" where there's always something happening, but you can always find a calming atmosphere. Francisco still feels like a tourist in his own city. He finds that there is always a new person to meet and a new place to discover. Many speak to him in English, especially Portuguese waiters. Although many Portuguese would be offended, to him, this reflects how diverse Lisbon has become and how welcoming the capital is. He says that the key to meeting like-minded people in Lisbon is to "speak up" and say good morning to people. Francisco says that the locals, in particular, love it when you chat with them "as they always have a story to tell".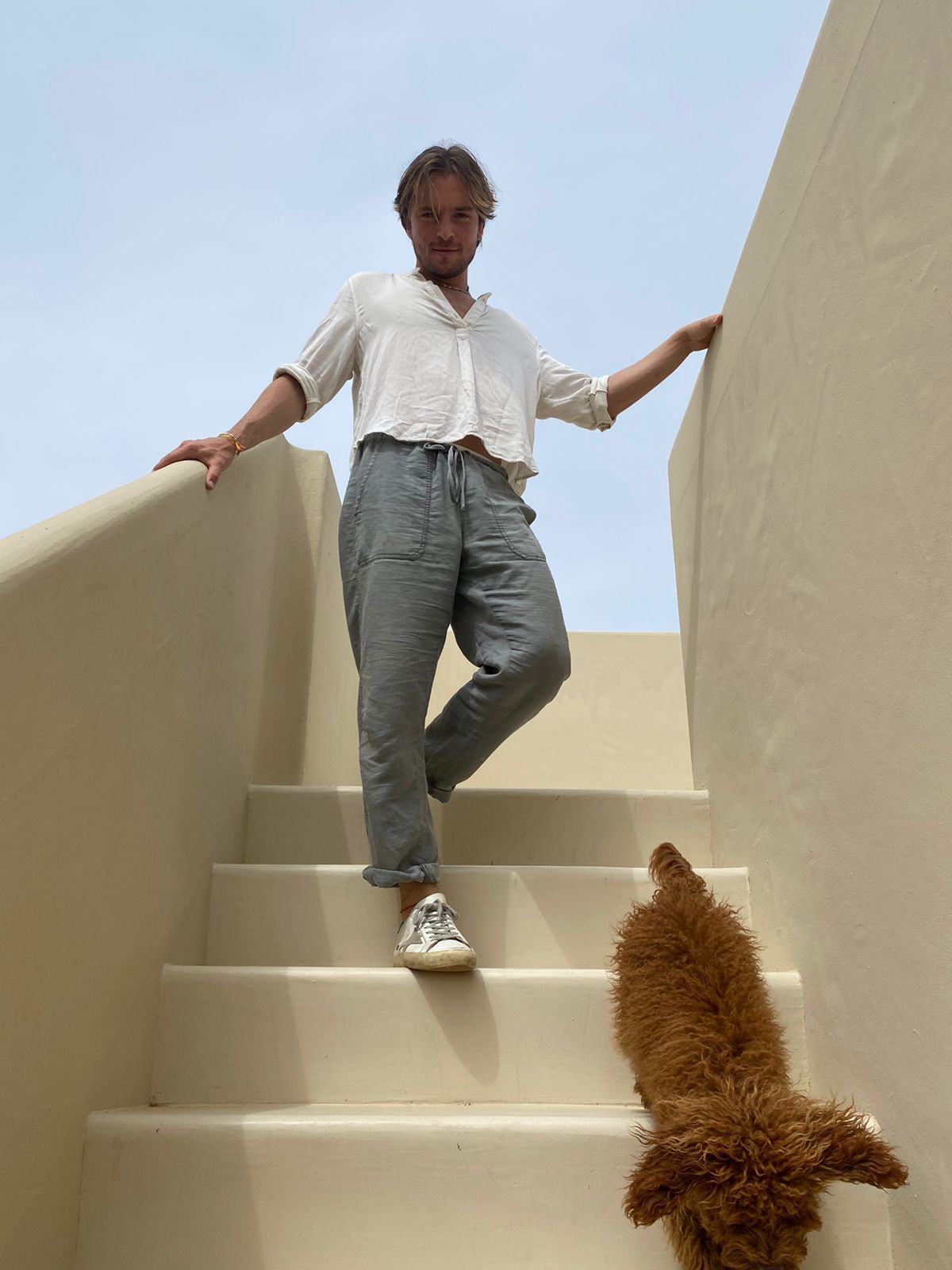 Francisco's perfect day starts at 9 am on a Saturday with a walk to his favorite bagel spot in Arroios – Thank You Mama Cafe. He brings his roommate Stitch with him, a small four-year-old Yorkshire with the energy of a puppy. Francisco orders his usual – an oat milk cappuccino and a mushroom Philadelphia bagel. After eating, he browses the weekly art exhibit at the cafe, often featuring upcoming Portuguese artists.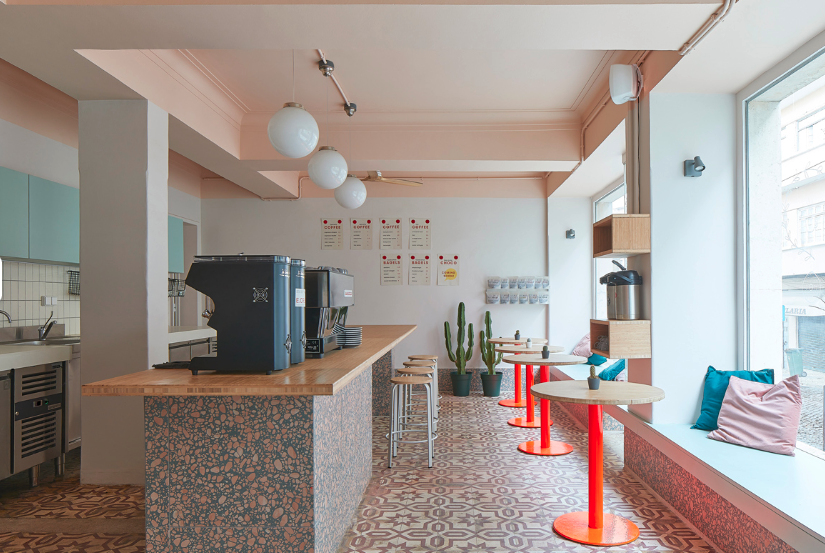 Francisco and Stitch then head out to Lisbon's flea market, a 15-minute walk away. The flea market, known as Feira da Ladra, has been around since the 17th century and is a Lisbon staple. He browses for some bargains such as vintage clothing, art, and antiques, a lot of times not even buying anything to avoid unnecessary consumerism, but looking for inspiration to upscale furniture for his apartment.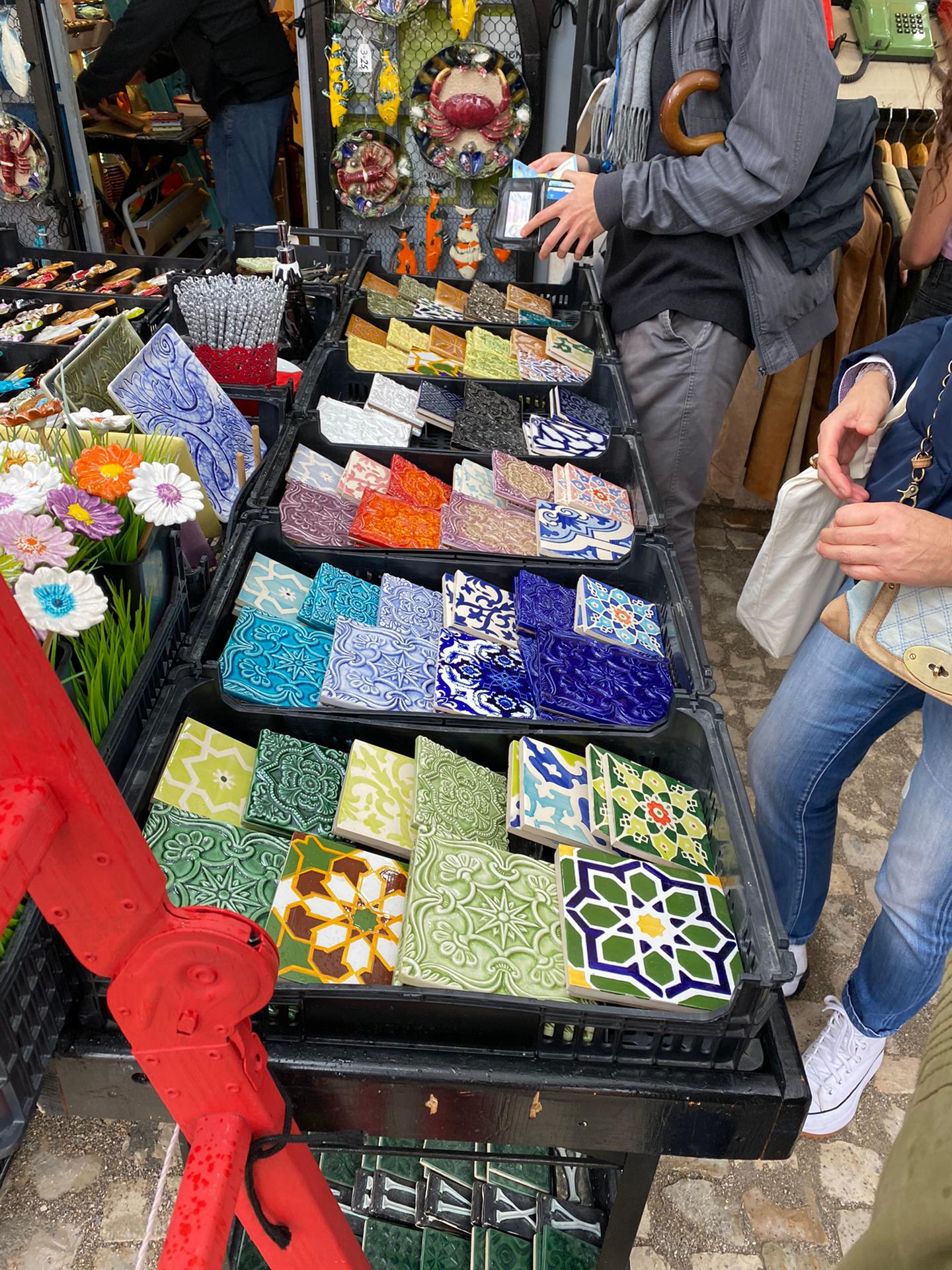 He then walks 10 more minutes until he reaches the Miradouro da Graça, one of the most popular viewpoints in Lisbon. His mom and sister are there to meet him for a coffee which they order from the kiosk. Since it's the weekend, the line for the kiosk is busier than usual, but it doesn't bother them because they get to enjoy the view. Francisco and his family grab their coffees and sit on the wooden benches, the trees shading them from the hot sun. After 40 minutes, he heads back home because Stitch is getting tired from all the walking and drops him off for a nap.
He grabs his bike and takes the brave ride to Alfama. Although the bike ride is less than 15 minutes, the steep hills that make up the oldest neighborhood in Lisbon make for an unexpected workout. He takes some photographs of the Castelo de S. Jorge, a historic hilltop castle dating back to the 12th century, and enjoys the calmness of the neighborhood. He then takes his bike back home as he's too tired to bike around for the day.
By now, Francisco's stomach is rumbling and it's time to meet his friends for lunch. Francisco arrives at the restaurant Antù in Cais do Sodre, just in time for his 1 pm reservation. His international friends are already sitting on the restaurant's terrace, but his Portuguese friends arrive 30 minutes late – as usual. Since it's a Saturday, Francisco orders the Super Saturdays Brunch for 12 euros but asks for the vegetarian version. After lunch, they go inside Antù as it doubles as a store, selling designer vintage pieces.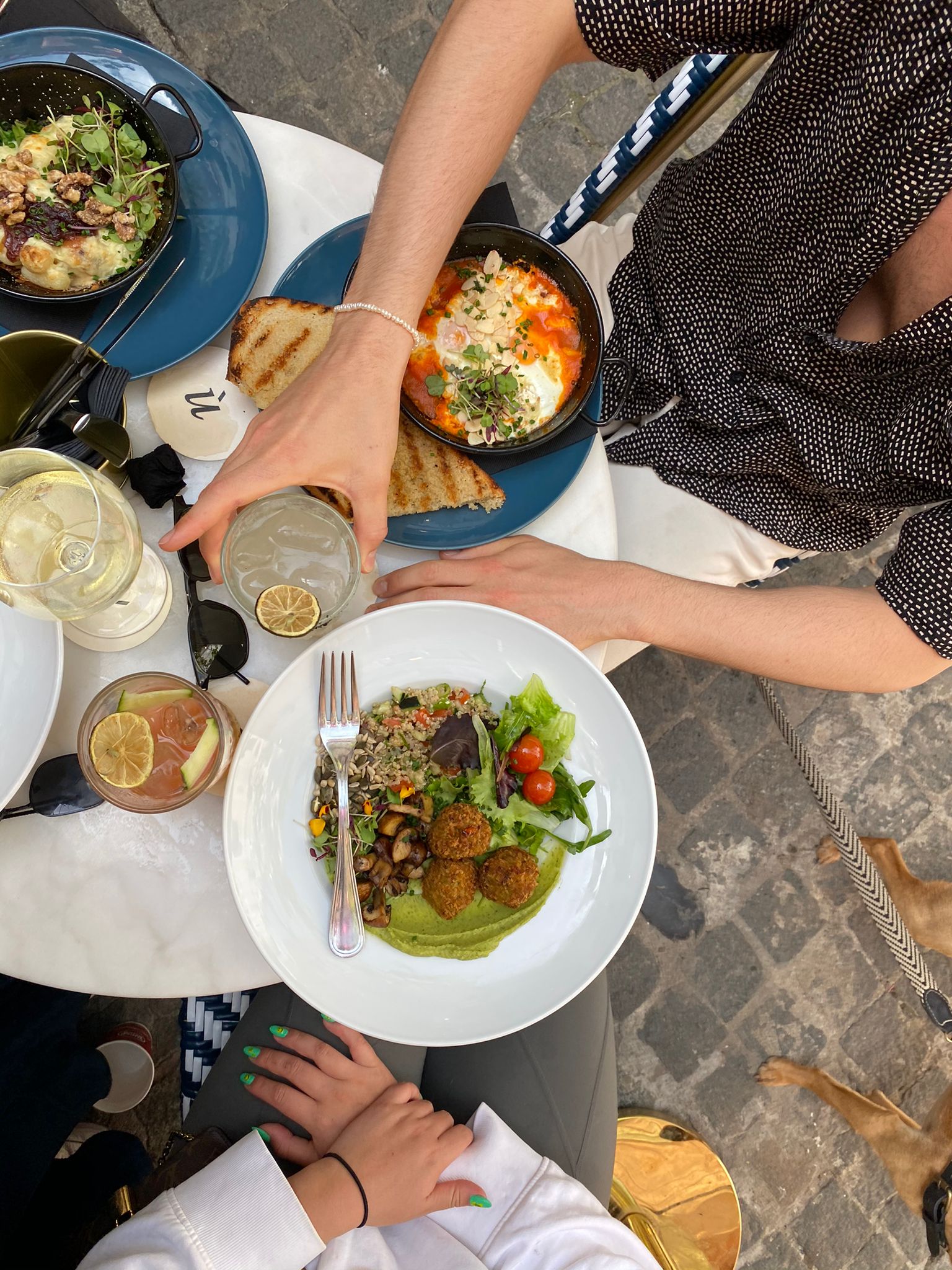 The group then takes the 5-minute 28E tram to the Miradouro de Santa Luzia. Yes, the second miradouro of the day! Francisco browses the cocktail menu at the cafe at the miradouro and asks for one that has tequila in it. The friend group then sits on the stone seating made of blue and white Portuguese azulejo. The miradouro has views over the houses and churches of Alfama, as well as the Tagus River.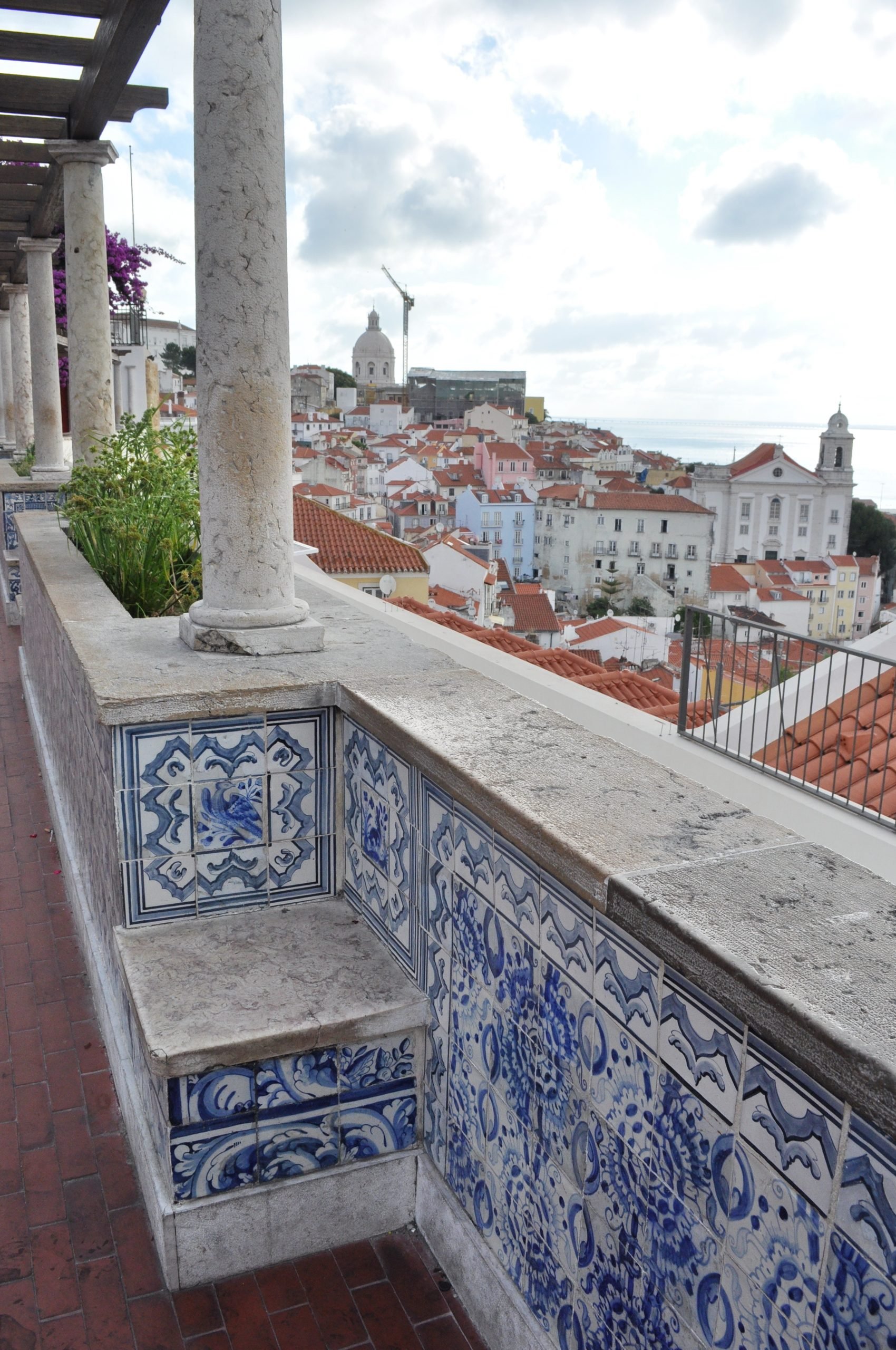 By now, it's time for Francisco to join Stitch at home. Walking back to his apartment in Arroios would take over 30 minutes and he's too tired. Instead, he decides to take the 15-minute walk to Chiado and get the 7-minute metro home. On the walk home from Arroios metro station, he stops by a pet store to buy Stitch a treat. Stitch jumps up and down with excitement when Francisco opens the apartment door and it's time for his walk. They head to the closest park, Alameda de Dom Afonso Henriques Garden, a 5-minute walk away, and Stitch plays with other dogs for a few minutes. Francisco checks the time and it's already 5 pm so he heads home for some self-care before his night plans.
He makes some tea and snuggles up on the couch with a book. After a few minutes, he gets his energy back and decides to finish an upcycling project for his brand Dunes by Dunes – making a coffee table out of some wood he found by a nearby dumpster. It took a couple of hours but the result was worth it!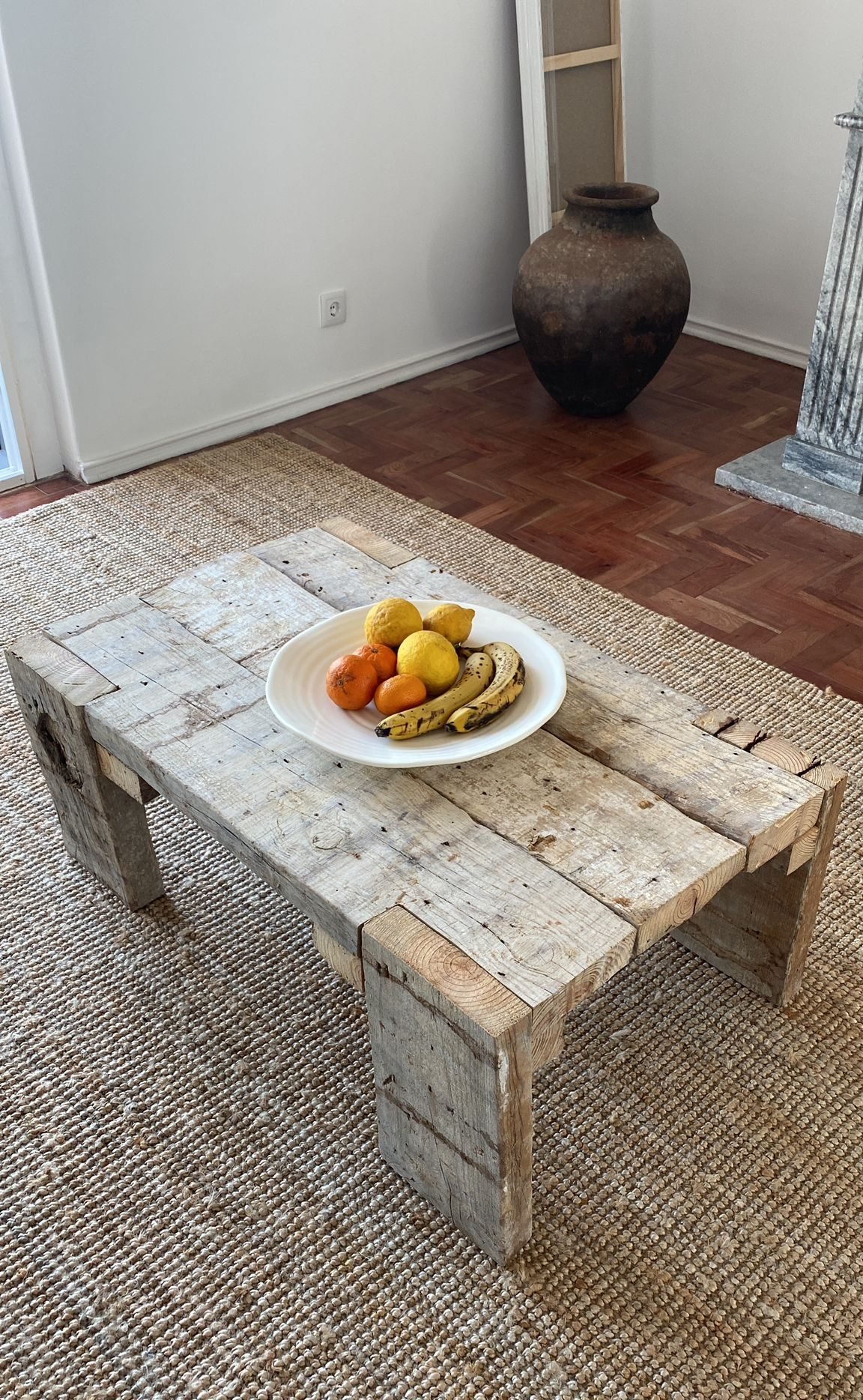 He then scrolls through TikTok while attempting to make dinner plans on his friends' WhatsApp group chat. No one knows where to go and Francisco suggests trying out a new place called O Boteco. He continues to scroll through TikTok and then realizes dinner is in less than an hour.
He hops in the shower and picks out an outfit – a black crop top and jeans. He moisturizes his skin and adds some body shimmer to his torso. For his makeup, he decides to go for a natural 5-minute makeup look with some eyeshadow and mascara. With 15 minutes to spare, he pets Stich goodbye and calls an uber to the restaurant as he will be drinking. At O Boteco, he orders some Black Tiger shrimp ceviche and the octopus salad. He asks the bartender for a cocktail that is not on the menu – his Lisbon secret tip.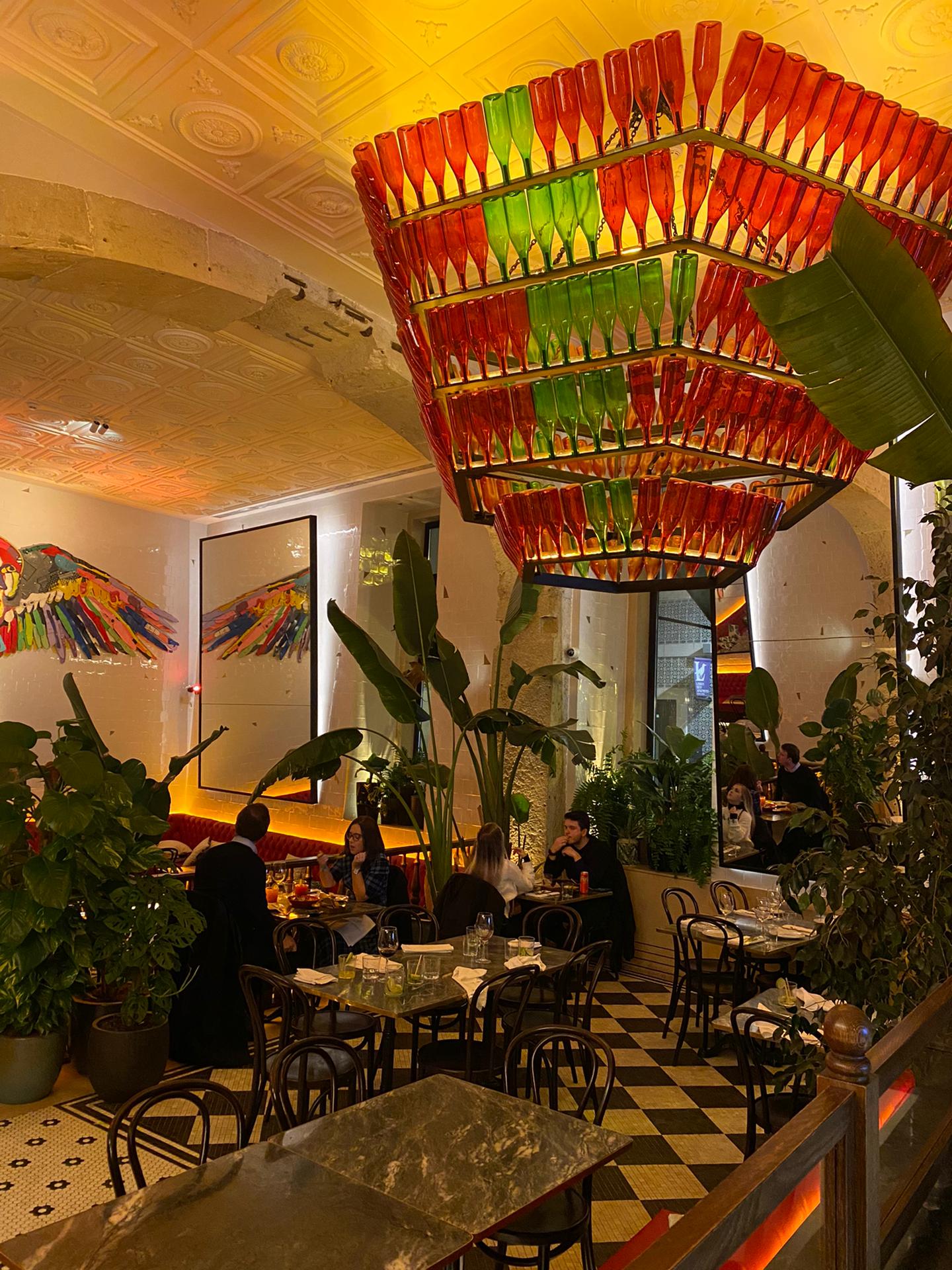 After dinner, he heads out to a bar with his friends and then they all come back to his to hang out. He's in bed by 1 am – which is arguably early for a Lisbon local.
When I asked him about his favorite LGBT+ clubs after bar-hopping, he says the queer scene goes beyond nightlife in Lisbon. Francisco prefers to discover restaurants and stores during the day that are LGBT+ owned, even if they are not officially queer spaces, as going out clubbing is a thing of the past for him. "Lisbon flea markets are super gay", he said seriously, which made me giggle.