Fuel prices went down this week in Portugal for all types of vehicle fuel. Between last Monday (July 4) and this Monday (July 11) fuel prices decreased between 5.9 to 7.1 cents a liter.
Diesel simple (gasoleo simples) decreased by 7 cents to an average sale price of 1.923 euros per liter. Diesel special (gasoleo especial) decreased by 6.7 cents to 1.947 cents per liter.
Gasolina simple 95 (gasolina simples 95) decreased by 6.5 cents to 2.019 cents a liter. Gasoline special 95 (gasolina especial 95) decreased by 6.8 cents to 2.031 cents a liter.
An unusual phenomenon has occurred with the most expensive fuel types in Portugal. Gasoline special 98 (gasolina especial 98) became cheaper than gasoline 98 (gasolina 98). Gasoline 98 now costs 2.180 cents a liter (-5.9 cents), while gasoline special 98 now costs 2.175 cents a liter (-7.1 cents).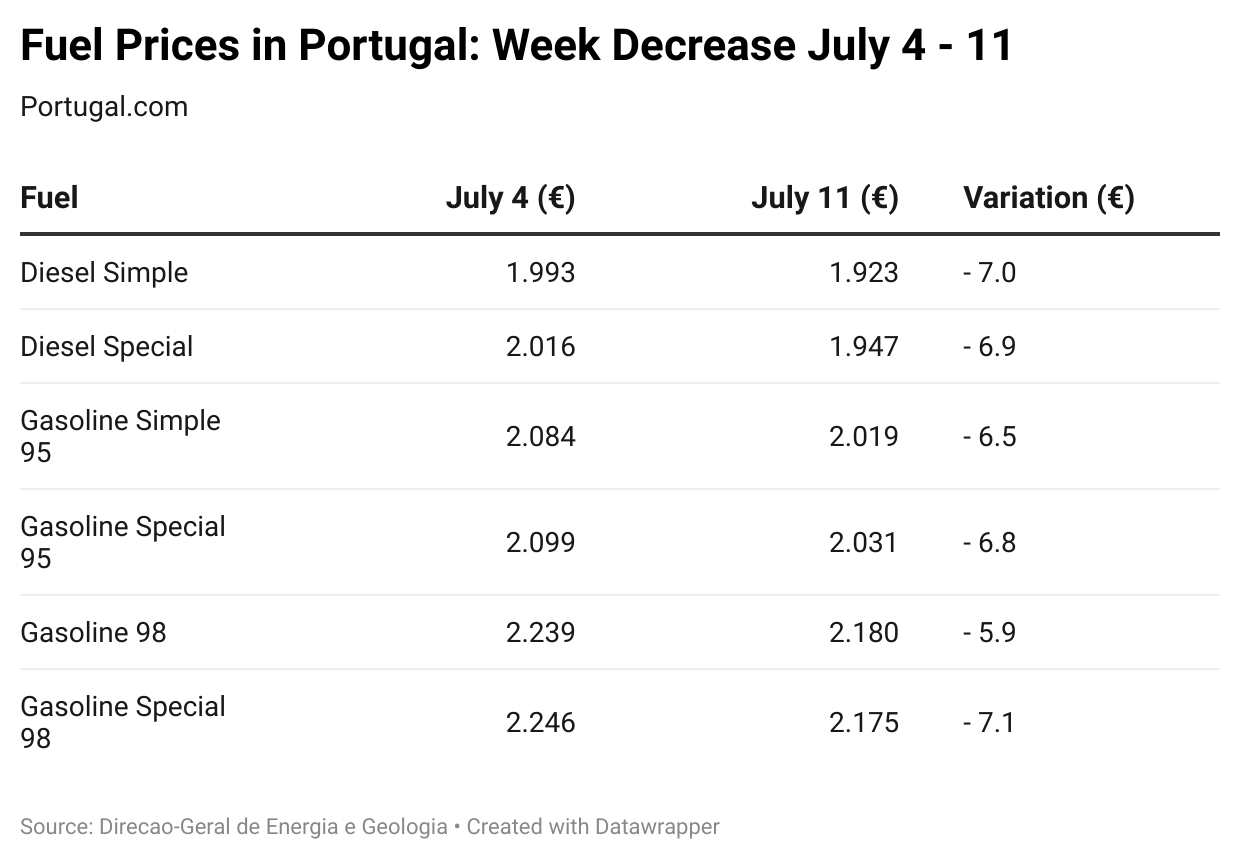 Fuel prices in Portugal are not expected to keep decreasing next week. The Brent index reached around 100 dollars per barrel last Thursday, the smallest value in two months.
However, the value increased this Monday to 106 dollars, meaning that next week, prices are not expected to decrease.
Fuel prices in Portugal are not back to what they were in late February, before the Russian invasion of Ukraine.
The increase in fuel prices between February 23 and July 11 ranges between 11% to 16%. The smallest increase of 11% occurred in gasoline special 98, usually the most expensive fuel type. The largest increase of 16% occurred in diesel simple, still the cheapest fuel type.
⬇️Please share your thoughts in the comments below ⬇️