On Sunday, January 30 2022, Portugal held an early general election to elect 230 members to the Assembly of the Republic. The Socialist Party won a majority with 117 seats in the assembly, winning 9 more seats than in the last election. This means that Antonio Costa, the leader of the Socialist Party will remain as Prime Minister. Around 48% of those eligible to vote went to the polls on Sunday, as well as a week before, a large improvement in comparison to recent years. Those in isolation or infected with COVID-19 were also allowed to vote from 6 to 7 PM on Sunday.
Why was an early election called in Portugal?
On October 27 2021, the state budget for 2022 proposed by the Socialist minority government was rejected in the assembly, as all other parties voted against it, even left-wing ones such as the Left Block (BE) and the Communist Party (PCP). The left felt like the state budget plan was too moderate and did not go far enough to tackle inequality and protect workers' rights. In contrast, right-wing parties such as the Social Democratic Party (PSD) and the Liberal Initiative (IL) felt like the plan would not alleviate the tax burden on individuals and corporations and that there should not be an increase in investment in public services. In turn, in November of 2021, the President of the Republic, Marcelo Rebelo de Sousa announced snap elections set for January due to the collapse in the governing center-left/left alliance.
2022 Portuguese General Election Results

The center-left Socialist Party (PS) won 117 seats, one seat above the necessary to win a majority.
The center-right Social Democratic Party (PSD), led by Rui Rio loses 1 seat. In the polls, PSD and PS were incredibly close so this is a surprise.
The far-right Enough (Chega) becomes the third-largest political party in Portugal. In 2019, only the leader, Andre Ventura was elected into the assembly. This has now increased to 12.
The Liberal Initiative (IL) a center-right liberal party increases its seats from 1 in 2019 to 8 and becomes the fourth-largest party in Portugal.
The Left Bloco (BE) suffers a major loss. From 19 seats in 2019 to 5. Arguably, leftist voters are punished BE for voting against the state budget.
Similarly, the Unitary Democratic Coalition (CDU), a coalition between the Portuguese Communist Party (PC) and The Greens, lost half of their seats, from 12 in 2019 to 6.
CDS-PP, a center-right party with a conservative ideology loses all of its 5 seats. The party's president Francisco Rodrigues dos Santos aka "Chicão", quits.
PAN, a center-left ecological party loses 3 seats.
FREE (Livre) elects its left-wing leader Rui Tavares to the assembly, the main goal of the party's campaign.
What does the Socialist Party forming a majority government mean for Portugal?
Since the Socialist Party (PS) won a majority, President Marcelo Rebelo de Sousa will soon ask Prime Minister Antonio Costa to form a majority government. PS will not need to form a coalition with other parties in parliament to do so. If PS had not won a majority, it would be close to impossible to pass their proposed state budget since all other parties were against it. Now, with a majority, the same state budget that was once rejected is likely to pass in the Spring.
However, Prime Minister Antonio Costa has stated that despite this victory, "An absolute majority doesn't mean absolute power. It doesn't mean to govern alone. It's an increased responsibility and it means to govern with and for all Portuguese".
What is the state budget proposed by PS for 2022?
The state budget or Orçamento do Estado in Portuguese that was proposed by the Socialist minority government and rejected is essentially the government's budget for the year. PS states that their state budget is directed at uplifting the middle-class and young people. They want to invest further in public services such as the National Healthcare Service (SNS) and education, as well as increase the minimum salary, combat climate change, and tackle inequality. The state budget is hundreds of pages long but here are some highlights.
Young People
IRS Jovem (Income Tax for Young People), tax relief for young people starting their careers for 5 years, will now include freelance/self-employment. Those between 18 and 26 (or 28 if they have a doctorate) with at least a Bachelor's will not have to pay either 30%, 20%, or 10% of their income tax for the first 5 years.
Programa Regressar (Program Return), for the next 4 years at least, this program allows those who have emigrated, particularly young people who are qualified to come back to Portugal until 2023 to get a tax relief of 50% on their IRS for 5 years.
Program to help young people find affordable housing.
Families
To fight child poverty, a financial program for kids. Until 2023:
For every child until 17 years of age, parents will receive €600 a year or €50 a month, be it through tax deduction or allowance.
In the case of families in extreme poverty, for every child until 17 years of age, parents will receive €1,200+ a year or €100 a month.
Free nurseries for kids in families that correspond to the first and second tax brackets in regard to household income (until around €10,700).
Allowances for informal careers all over the country.
Workers
The minimum salary should rise at the average that it has been increasing in the last few years, reaching €750 in 2023 (€702 in 2022).
The unemployment allowance should be a minimum of €500 for full-time workers.
Companies
There will not be an increase in tax for companies.
A fund of over 1 million euros will help those affected by the pandemic and a fund of over 100 million euros to support innovative companies.
Why did the Socialist Party win a majority?
The Socialist Party's landslide victory came as a surprise to many and theories by commentators on why such a result occurred are circulating the media. The consensus is that voters on the left made use of the voto util (strategic vote) to make sure that a right-wing majority would not happen. The polls prior to the election showed a tight race between the center-right Social Democratic Party and the Socialist Party, as well as an increase in the popularity of Enough (Chega). Although many right-wing parties had stated they would not form a coalition with the far-right party Enough (Chega), others did not give a concrete answer. The left has been increasingly worried about the rise of such a party that goes against anti-fascist and democratic values.
Others on the left have chosen to vote for the Socialist Party to punish the Left Bloc (BE) and the Unitary Democratic Coalition (CDU) for voting against the state budget. These left-wing parties felt that the state budget did not tackle class inequality effectively and that the proposal was too moderate. Although many voters on the left would agree, many argue they are the responsible ones for the political crisis that led to the general election. The Socialist Party had also reminded the left that the state budget was the most left-wing one ever proposed in the history of Portuguese democracy.
However, it is also true that this election had one of the lowest abstention rates in the last few years. Many on the left went out to vote not only out of fear of a stronger right-wing movement but to show their approval of the Socialist Party. The Socialist Party has arguably successfully handled the Covid-19 pandemic which could have added to its success in this general election. For many, a vote for the Socialist Party signifies a vote for stability.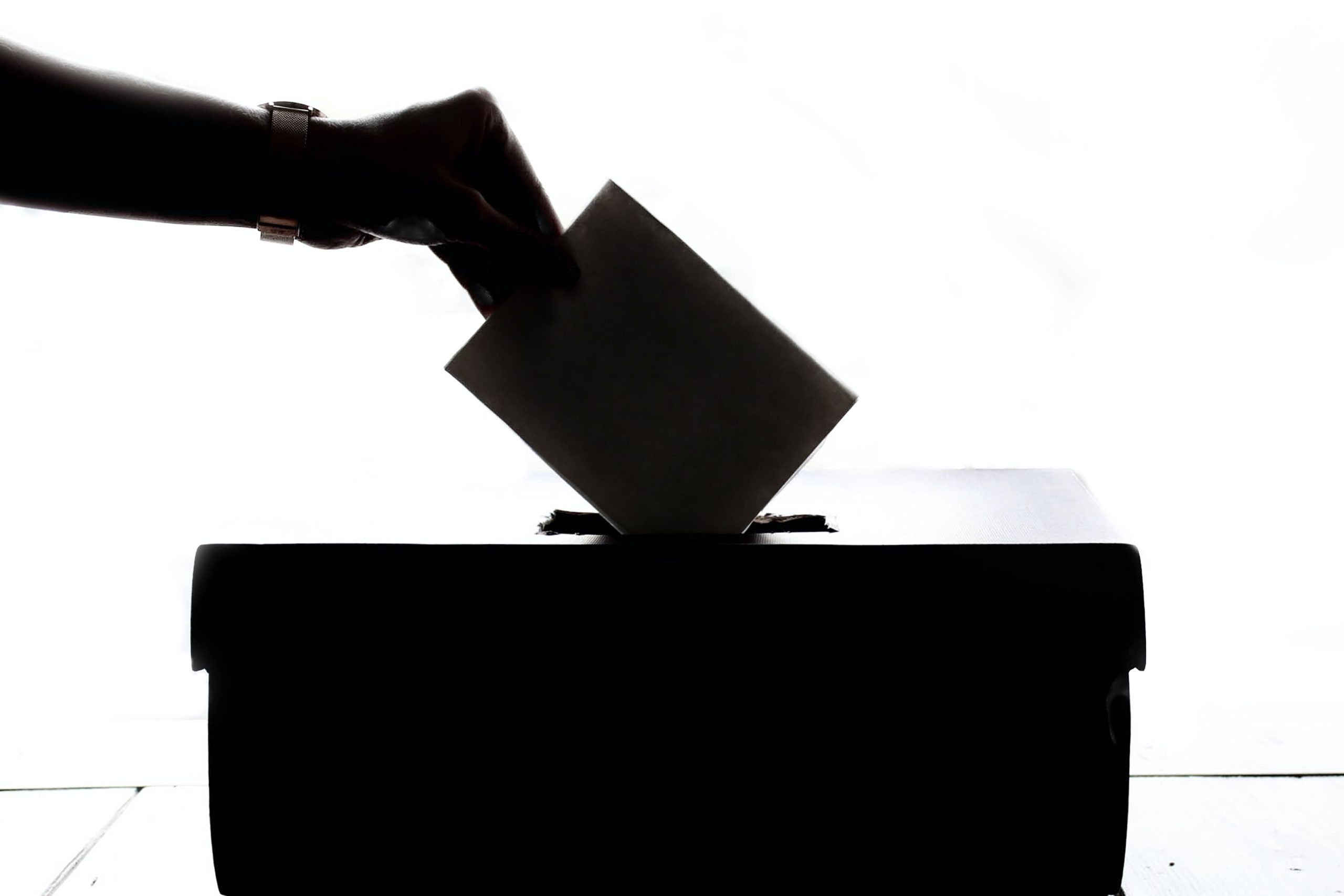 Impact of Portuguese Election Results for Expats and Internationals
Although not hugely, a PS majority government could impact expats and internationals. Many on the left in Portugal (mostly BE and CDU) have been widely critical of the Portugal Golden Visa and the non-habitual tax regime for foreigners, arguing these provide tax relief to those that are already economically advantaged. The Golden Visa, for example, has also led to an increase in the property market at values much higher than the reality, making it almost impossible for the average Portuguese person to buy a house. We do not know for sure if PS winning a majority will mean a stronger stance against this.
What we know is that the changes to the Portugal Golden Visa have already been established, primarily motivated by the Socialist Party, as well as the Left Block. Since January 2021, those looking to be eligible for a Portugal Golden Visa can no longer purchase property in Lisbon and Porto, only some parts of the interior of the country. Although the state budget for 2022 does not mention the Golden Visa, it is still possible that more restrictions or a total ban could occur. However, this is unlikely to happen in the next year(s). The Left Bloc, for example, are seeking a complete ban of the Portugal Golden Visa as they felt the tax relief and easy path to citizenship was unjust and classist, as well as a ban on NHR status. The party has lost 14 seats in the assembly, leaving them with only 5 so they are unlikely to have much say on the matter now.
Despite this, the program of the Socialist Party has a few other points that could impact those coming from abroad. The party believes that immigration is necessary to sustain the development of both the Portuguese economy and the positive change in demographics. The party states they want to continue with progressive immigration policies that reflect their values of tolerance and openness. One specific policy is to reform SEF, the Portuguese Foreigners and Borders Service so that it does not act as a law enforcement institution, but rather one of an administrative function.
The party also wants to create a digital platform for immigrants to reduce the bureaucracy that Portuguese administrative functions are known for. This platform would make applying for a visa and uploading documents easier. PS also wants to simplify the types of visas out there and the complicated processes for each one, so that the overall immigration process runs more smoothly.
Moreover, the Socialist Party wants to attract international workers and talent. The party wants to start a program called StartUP Visa where foreign workers who want to develop an innovative project in Portugal can do so while living in the country.
The 8 Parties in the Portuguese Assembly of the Republic
1. Socialist Party (PS)
Social democracy, center-left – 117 seats
The Socialist Party was formed in 1973, a year before the Carnation Revolution. PS has won a majority of seats in the Assembly of the Republic on January 30, 2022. The party is a center-left party with social democracy, pro-European and progressive ideologies. PS wants to strengthen the national health service and tackle class inequality. The current Secretary-General of the United Nations, António Guterres was once the leader of the Socialist Party in Portugal.
2. Social Democratic Party (PSD)
Liberal conservatism, center-right – 76 seats
The Social Democratic Party was founded in 1974 and is a center-right party with both conservative and liberal economic ideologies. It is the second-largest party after PS. The party is led by Rui Rio and they campaign to reduce taxes.
3. ENOUGH (CHEGA)
Right-wing populism & national conservatism, Far-right – 12 seats
A far-right and nationalist party, ENOUGH was founded in 2019 by the leader Andre Ventura. This party believes that people living off social benefits are "leeches" of the state who do not want to work. They campaign for life imprisonment (which is not legal in Portugal), as well as chemical castration for child abusers. The party has been accused of racism, misogyny, and homophobia.
4. Liberal Initiative (IL)
Classical liberalism, center-right to right-wing – 8 seats
The Liberal Initiative was founded in 2017 and is the first liberal party in Portugal. Led by João Cotrim Figueiredo, the party focuses on the individual rather than the collective. IL campaigns for right-wing economics such as reducing taxes and promoting a flat income tax for all, as well as less "dependence" on social welfare. The party is unlike other right-wing parties as they are in favor of euthanasia, abortion, and gay rights.
5. Left Bloc (BE)
Democratic socialism, left-wing to far-left – 5 seats

Led by Catarina Martins, the Left Bloc is a feminist, ecosocialist, and anti-racist party that from 2019 until 2022 functioned as an opposition force. BE wants to allow immigrants and residents in Portugal to vote in parliamentary elections, reduce transport prices, as well as fight job insecurity and raise the minimum wage.
6. Unitary Democratic Coalition (CDU)
Marxism-Leninism & Eco-socialism, left-wing to far-left – 6 seats
Led by Jeronimo de Sousa, CDU is a coalition made between The Greens, an ecosocialist party and the Portuguese Communist Party. These two parties always run in elections together. They follow a Marxist-Leninist, communist, and anti-fascist ideology. CDU campaigned to invest in the national health service by increasing the number of medical professionals. They also want to reduce the working week from 40 to 35 days and want free education and public transport for all.
7. People Animals Nature (PAN)
Environmentalism & animal welfare, Center-left – 1 seat
PAN was founded in 2009 and became known for fighting for animal rights, as well as environmental justice. The party holds ecofeminist, animalist, and progressive ideologies. PAN campaigned to invest in the national health service but does believe that the private and public sectors can work together. PAN also believes in free transportation to combat climate change.
8. FREE (LIVRE)
Eco-socialism & pro-Europeanism, center-left to left-wing – 1 seat
FREE, also known as Livre, was founded in 2014 by Rui Tavares. FREE's ideology is ecosocialist, pro-European, feminist, anti-racist, and progressive. The party became known for supporting a trial of the Universal Basic Income, where every citizen would receive a sum of money to eradicate poverty. The party's program also included increasing the minimum wage to €1,000, legalizing cannabis, investing in public health, and starting a Portuguese Green New Deal.
Take a look at our article on the Portuguese Political System to find out about the democratic process in Portugal.