If you're planning a move to the Algarve, you're not on your own. Almost 25% of the residents in the Algarve are international! This region has the highest percentage of foreigners per population in all of Portugal and the number keeps increasing.
Living in the Algarve allows you to enjoy sunny days and warm temperatures all year round while being close to both beaches and vibrant cities. The low cost of living and wide range of properties available make it an expat favorite.
However, when planning your move to the Algarve, where to live must be at the top of your mind. To help you out, let's take a look at 5 best places to live in the Algarve.
1. Tavira
If you dream of moving to the Algarve while avoiding crowds, Tavira is a great option. Tavira is located around 40 kilometers from Faro and the Spanish border. Around 29% of the population of Tavira is international.
The city was built alongside River Gilão, in an intricate of narrow roadways and white houses that offer a fairytale-like environment. You can find everything you need in the city center while still being able to enjoy Tavira's slow-paced life.
Tavira boasts some of the best beaches in the Algarve that, even in the summer, are less overrun by tourists than in other areas of the region. Praia do Barril is our favorite, featuring a quaint wooden bath over golden sand.
As of January 2023, it costs an average of 2.821 €/m2 to purchase a home in Tavira.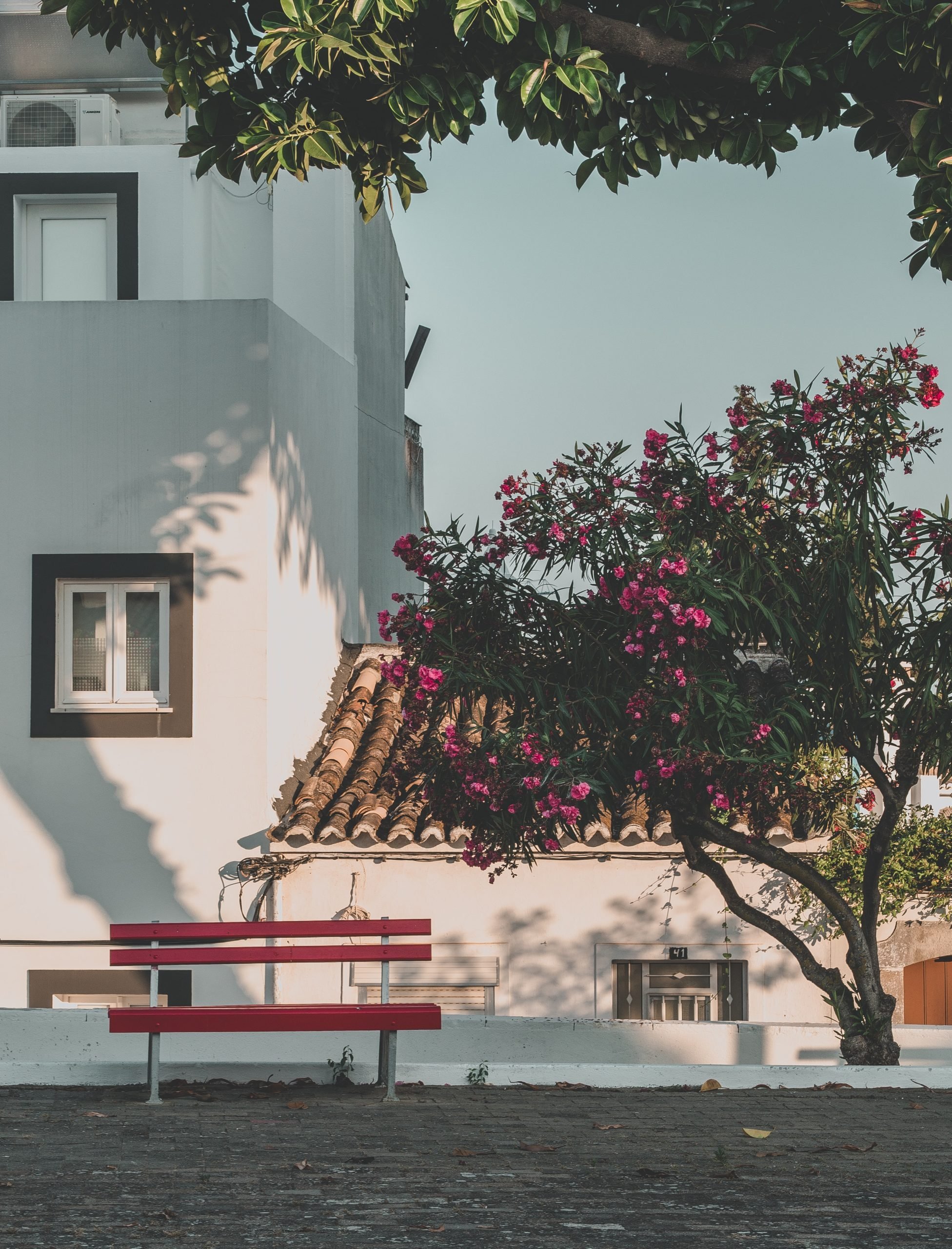 2. Faro
The capital of the Algarve and one of the largest cities, Faro is an expat hotspot and the most populated city. If you do not want to lose the feeling of living in a city, but still want to be close to nature and beaches, Faro might be the right home for you.
Faro is where the Algarve's international airport is located, as well as the university, shopping malls, and more. You will also find a thriving clubbing scene here, even in the winter! Everything you need, you will find in Faro.
If you want to be close to the city center but prefer a slower-paced life, consider moving to the islands in the Ria Formosa, such as Culatra. These are smaller communities, a few steps from the beach, that are great if you work remotely.
As of January 2023, it costs an average of 2.407 €/m2 to purchase a home in Faro and 9,9 €/m2 to rent.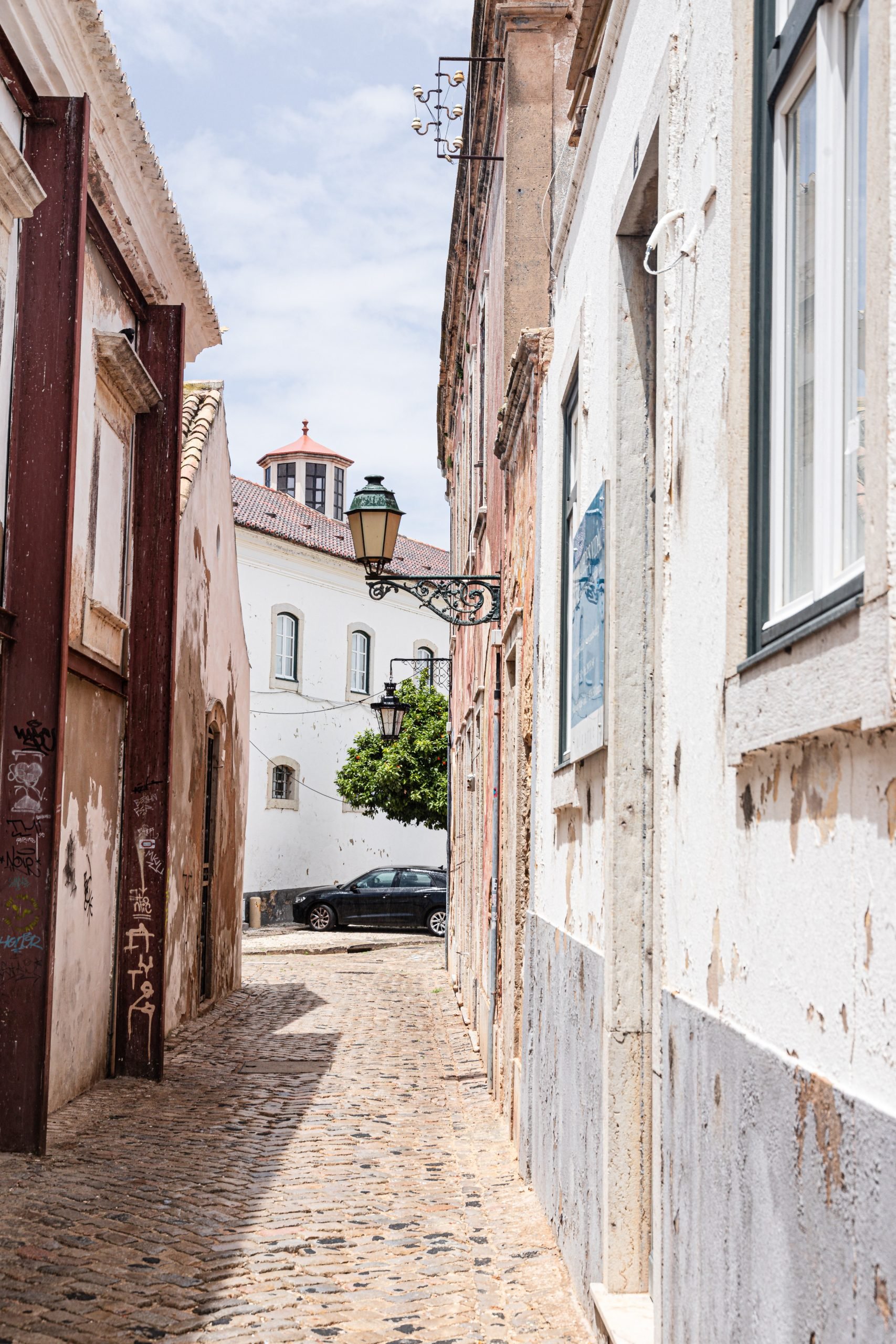 3. Portimāo
Located in the Algarve in southern Portugal, Portimão is the best of both worlds – warm weather with affordable living. The city also offers a large expat community, along with the warmest weather in the country and some of the best beaches in Portugal.
This town was once known for its fishing, but today is a tourism and shopping hotspot so all the amenities you need are close. You will find hospitals, private and public schools, restaurants, shopping malls, and more, all in close proximity.
As of January 2023, it costs an average of 2.337 €/m2 to purchase a home in Portimão and 11,1 €/m2 to rent.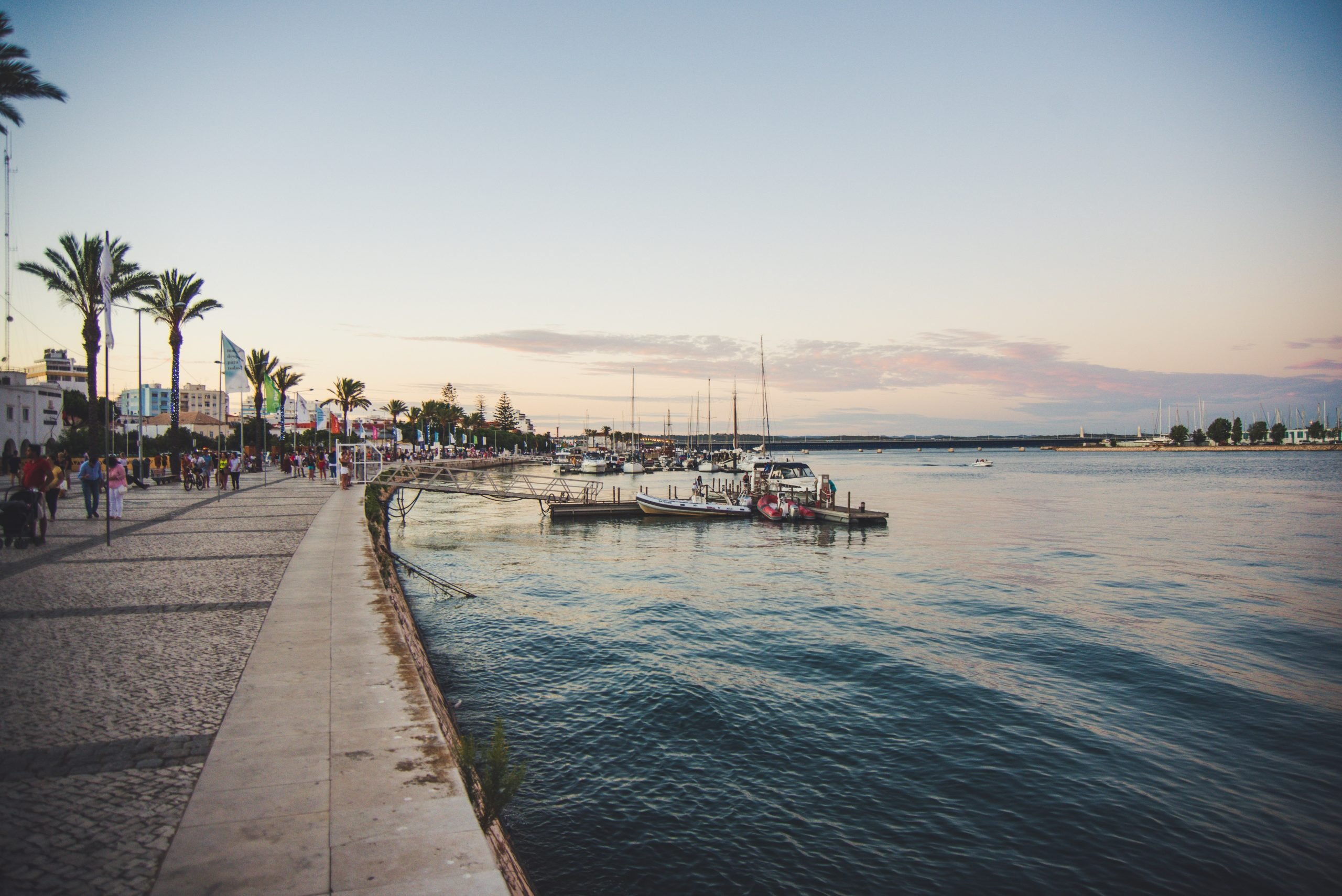 4. Sagres
Sagres is a small town in Western Algarve which is famous with both young surfers and retirees. It is not overrun with tourism, although day trips to the fortress and lighthouse ar becoming more common.
If you're looking for a quiet place to live with access to nearby cities like Lagos, Sagres could be your next home. Sagres has everything you need, including a local market, supermarket, and tons of delicious restaurants. There's also a health center and multiple pharmacies. However, public transport is limited, and having a car is recommended.
House prices are quite high in Sagres. As of January 2023, it costs an average of 4.135 €/m2 to purchase a home in Sagres.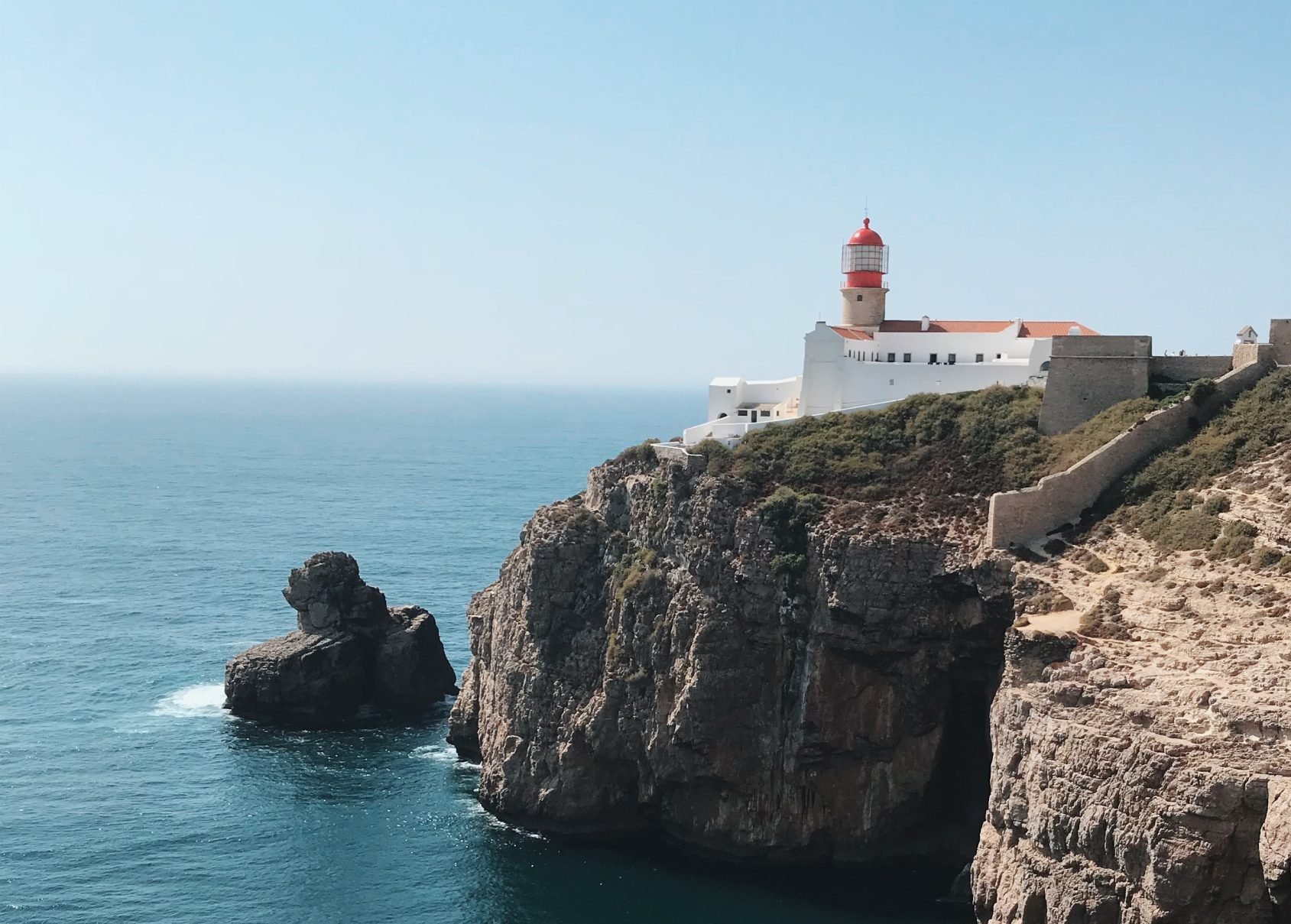 5. Lagos
Lagos is one of the top tourist destinations in the Algarve and all of Portugal. Located on the western tip of the Algarve, Lagos has a large international community, with over 38% of its population being foreign.
If you want to live somewhere relaxing but with vibrant nightlife and community during the summer, Lagos is the place to be.
The city features smaller charming villages, as well as a large riverside promenade, churches, and historical attractions. It is also home to beautiful beaches such as Praia da Luz and Porto de Mos.
As of January 2023, it costs an average of 3.517 €/m2 to purchase a home in Lagos and 12,4 €/m2 to rent.