From young parents to single women, as rent prices rise and remote working becomes the norm, it seems that more and more people are seeking the freedom that comes with van life. You might have heard of it on YouTube or your favorite travel influencer, but many of us still don't understand what this way of living is all about.
So, what is van life? It looks different to many people. To some, van life is a social movement of nomads who reject the social norm in favor of freedom, minimalism, and adventure. To others, it's just a way to travel while saving thousands of dollars on rent. Regardless, van lifers have built a tight-knit community all over the world, many even making an income off by sharing their experiences online with audiences.
Whatever it might mean to you, van life has its perks. It gives you the opportunity to live a truly meaningful life, allowing you the freedom to travel while you work, save money, and spend time around nature. But we won't sugarcoat, van life is not always glamorous. Van lifers have to get used to living in a tight space, worry about safety, and even shower less frequently.
If you're looking into starting your van life journey, Portugal is a top place to consider traveling around. Luckily, this guide has everything you need to know about van life in Portugal for 2022.
Van Life in Portugal: Is Van Life Over in Portugal?
Although places like Canada and Mexico are the most mainstream spots for van lifers, Portugal has attracted this community for years due to its 300+ days of sun, hundreds of kilometers of coastline, and breathtaking nature. Many van lifers come to Portugal to live and travel in a more responsible and sustainable manner while enjoying all that the country has to offer.
However, over the past few years, many have done just the opposite and negatively impacted the environment, as well as the "slow-paced" way of life of the locals. Portuguese authorities have in the last years, restricted van parking and fined van lifers for parking illegally. Many van lifers have been calling this "the war on van life". The truth is that many would travel to remote areas of Portugal, where they would park illegally, litter, and make noise late at night. These van lifers angered locals and sparked a heated discussion surrounding van life in Portugal.
For a while, it seemed van life was over in Portugal, but this is no longer the case. Let's go through how laws regarding van life changed in the last year.
Van Life Laws in Portugal
While in the last few years van life laws in Portugal became a lot stricter, the country seems to be heading in a more lenient direction. In early 2021, due to local complaints concerning noise and pollution, the Portuguese government amended the Highway Code and established the decrees n°24/2020 and 102 B/2020. These stated that parking a motorhome (or a van you are living in) was banned outside of the authorized places, such as campsites or areas designated for van parking. However, this has changed once again!
In the summer of 2021, van life laws have taken a favorable turn! You can now park your van for a maximum period of 48 hours in a municipality, including overnight stays for that period (between 10 pm and 7 am). However, it is still forbidden to engage in wild parking in Rede Natura 2000 areas, a network of nature protection areas, protected areas, and areas concerning the Planos de Ordenamento da Orla Costeira.
Best Places for Van Life in Portugal
The Algarve is one of the most visited regions by tourists and van lifers due to the long sandy beaches and best weather in the country. The Algarve is located on Portugal's south-western tip and is lapped by the Atlantic from two sides. It is known for its surfing, picturesque cities, local crafts, cuisine, and golden sand beaches. This region has multiple cities and towns worth visiting. Check out our favorite places in the Algarve: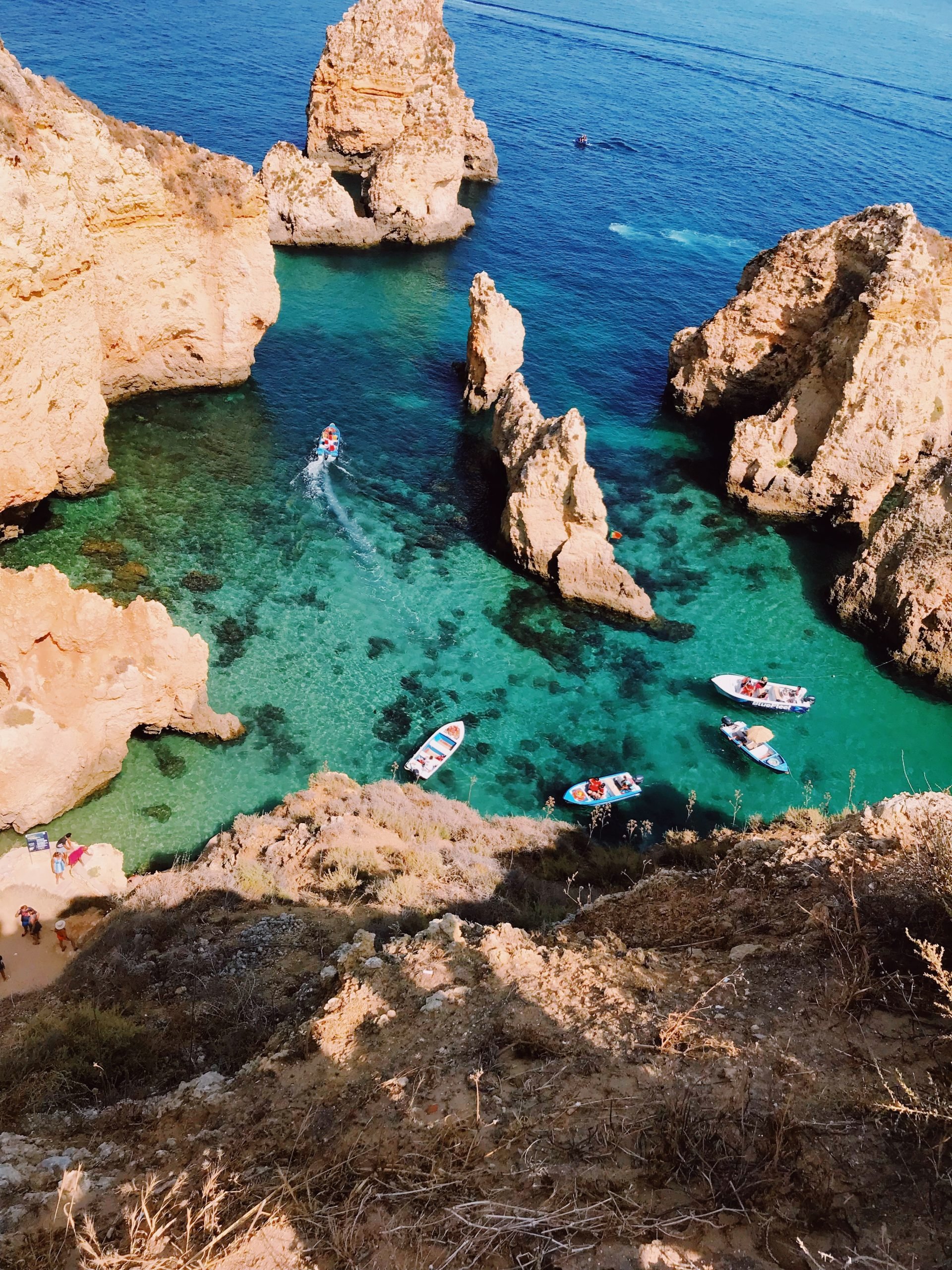 Right above Algarve, the region of Alentejo is where many spend their summers. From gorgeous beaches, golden plains, and rolling hills, this region provides tourists with both the farm life experience and beach vacation. The Alentejo is known for its production of regional tapestries, leather, cork, as well as of local wine, making it one of Portugal's top wine destinations. Check out our favorite places in the Alentejo:
Portalegre
Monforte
Odemira
Estremoz
Grandola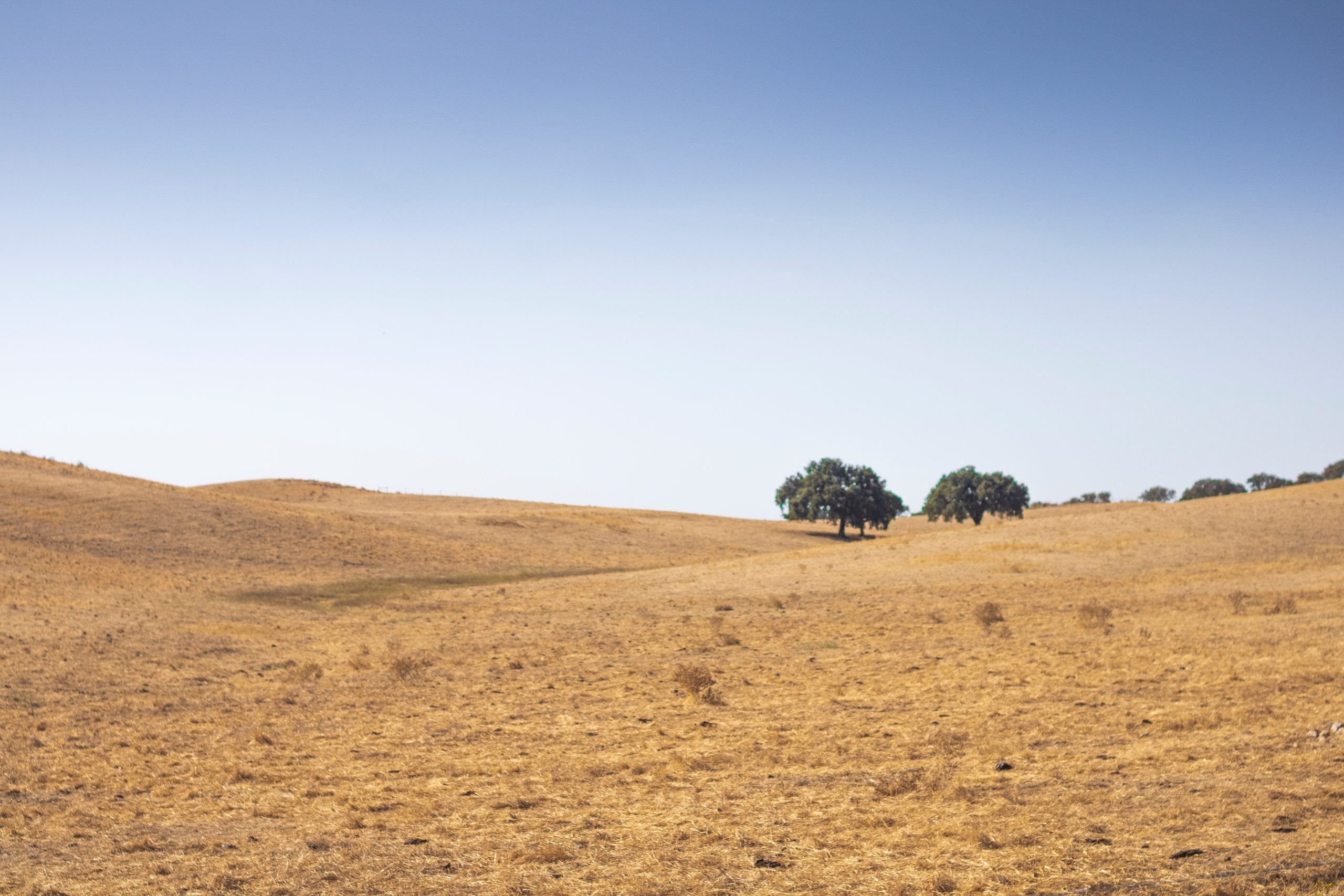 A must-see, Lisbon is one of the oldest cities in western Europe. The birthplace of Amália Rodrigues, the iconic Fado singer, Lisbon is rich in culture, history, and striking views. From the astonishing views to the nightlife and food, Lisbon has made a mark as a top capital to travel to in Europe. It is no surprise that around 4.5 million tourists travel to Lisbon each year. The capital has something for everyone's taste: from activities to do with kids, to historical monuments and clubs to dance the night away.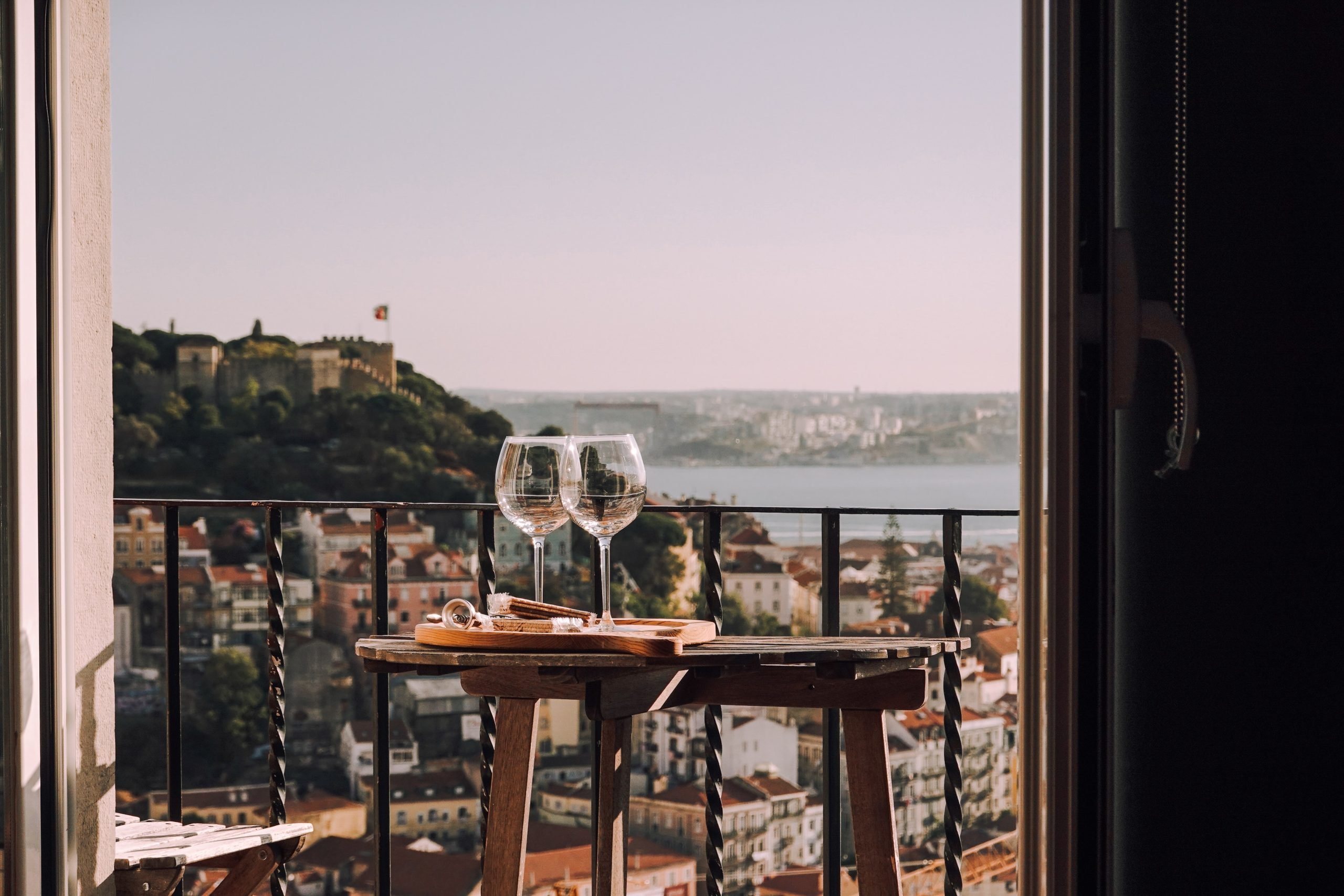 Located on the Portuguese Riviera and a 20-minute drive from Lisbon, Cascais is known for its three stunning bays, luxurious hotels, and beaches. Take a walk to Boca do Inferno, a  cliff formation with a stunning natural arch, and through the city center, where you'll get to see picturesque houses and affordable restaurants.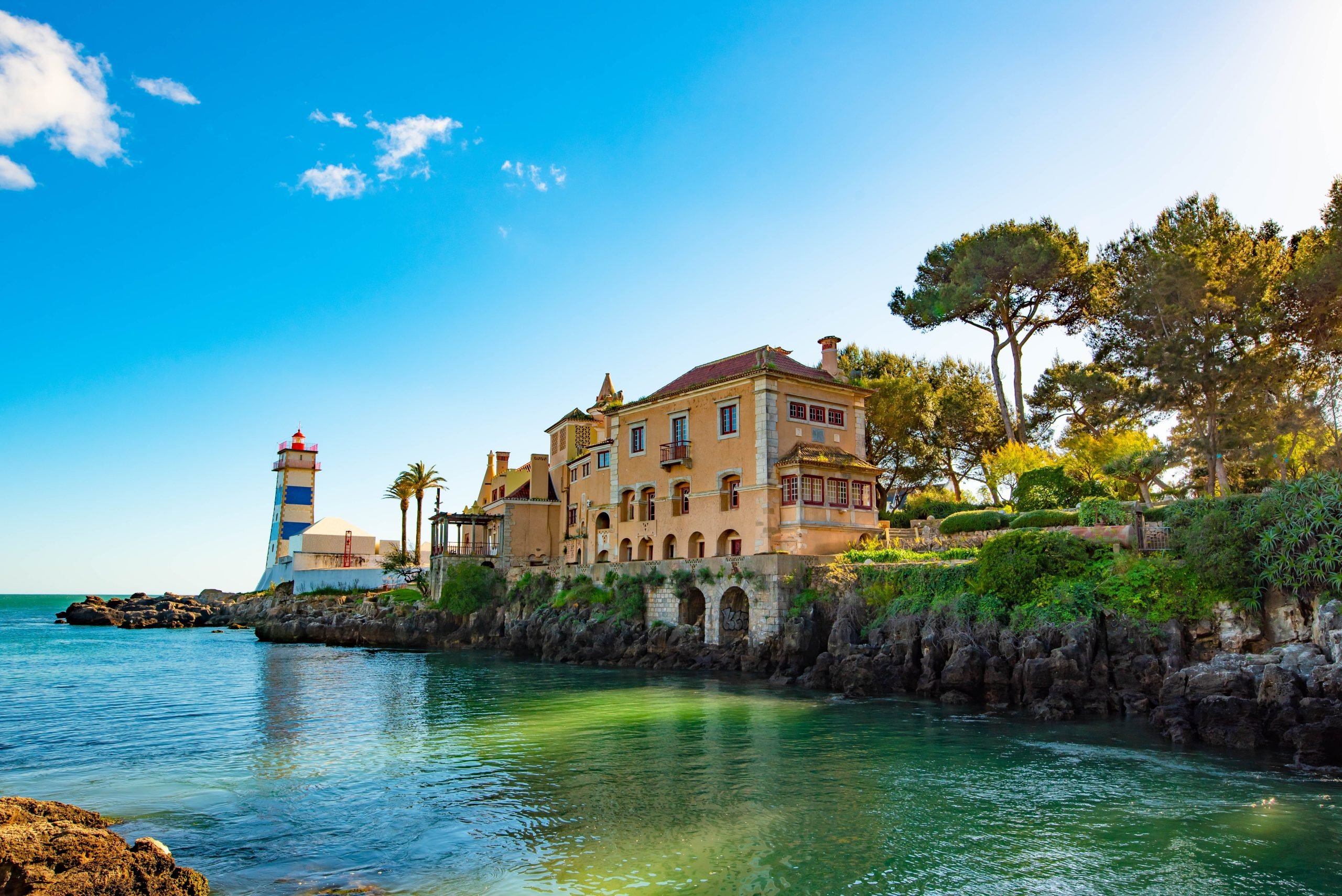 A UNESCO World Heritage site, Sintra is a town known for its forested terrain, astonishing palaces that once belonged to royal families, and the delicious "Travesseiro de Sintra". This place is perfect for a day trip if you are parked in Lisbon, as it's only a 30-minute drive. We recommend visiting the Pena Palace, a colorful palace that looks like a fairytale, as well as the Castle of the Moors from the 8th century.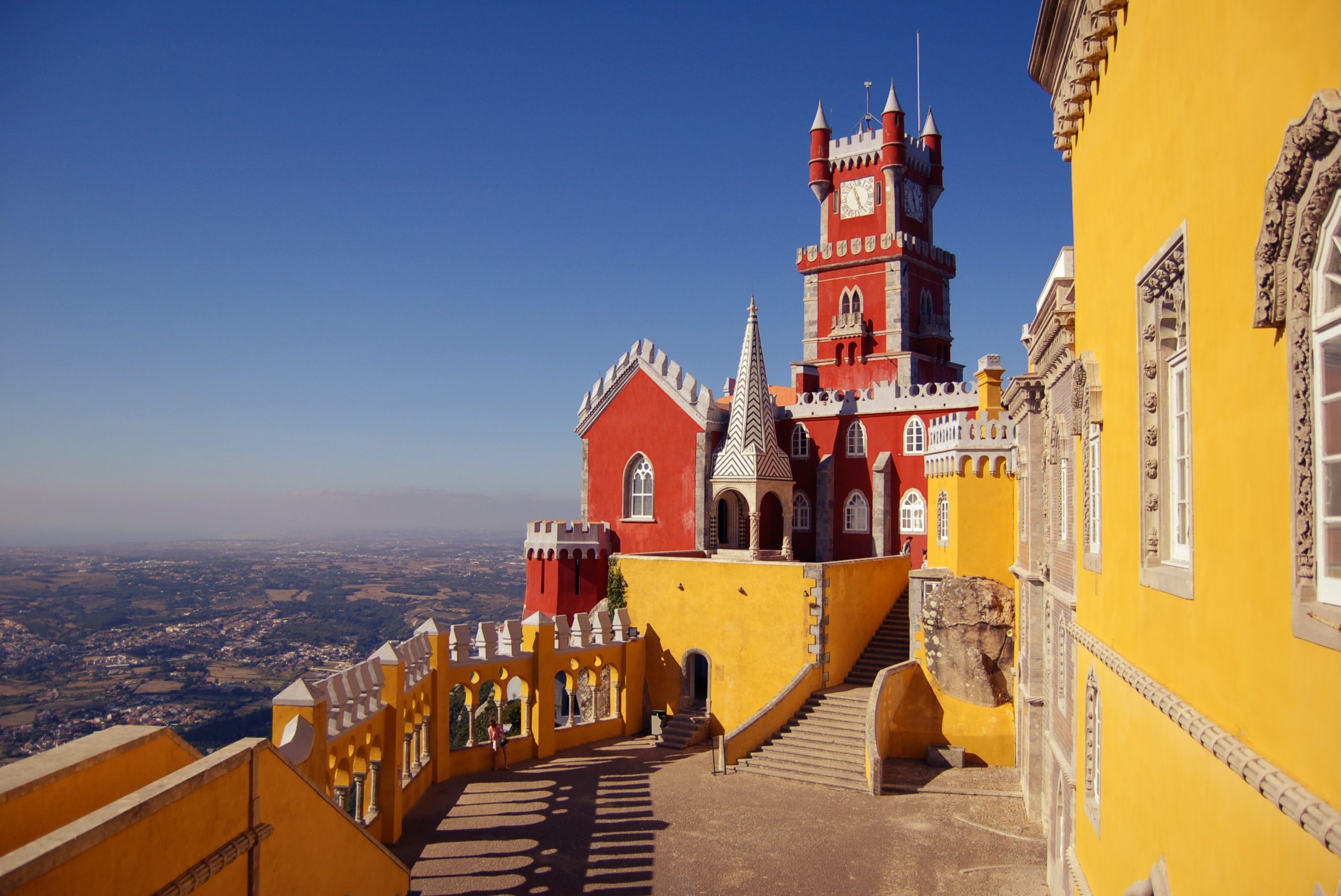 Located in Central Portugal, Peniche is one of the most famous coastal towns in the country. 100 KM from Lisbon, this fishing city has a strong cultural heritage and history connecting to the sea and is known for its cliffs and colorful houses. You should visit the Peniche fortress and surf on some of the best beaches in the country.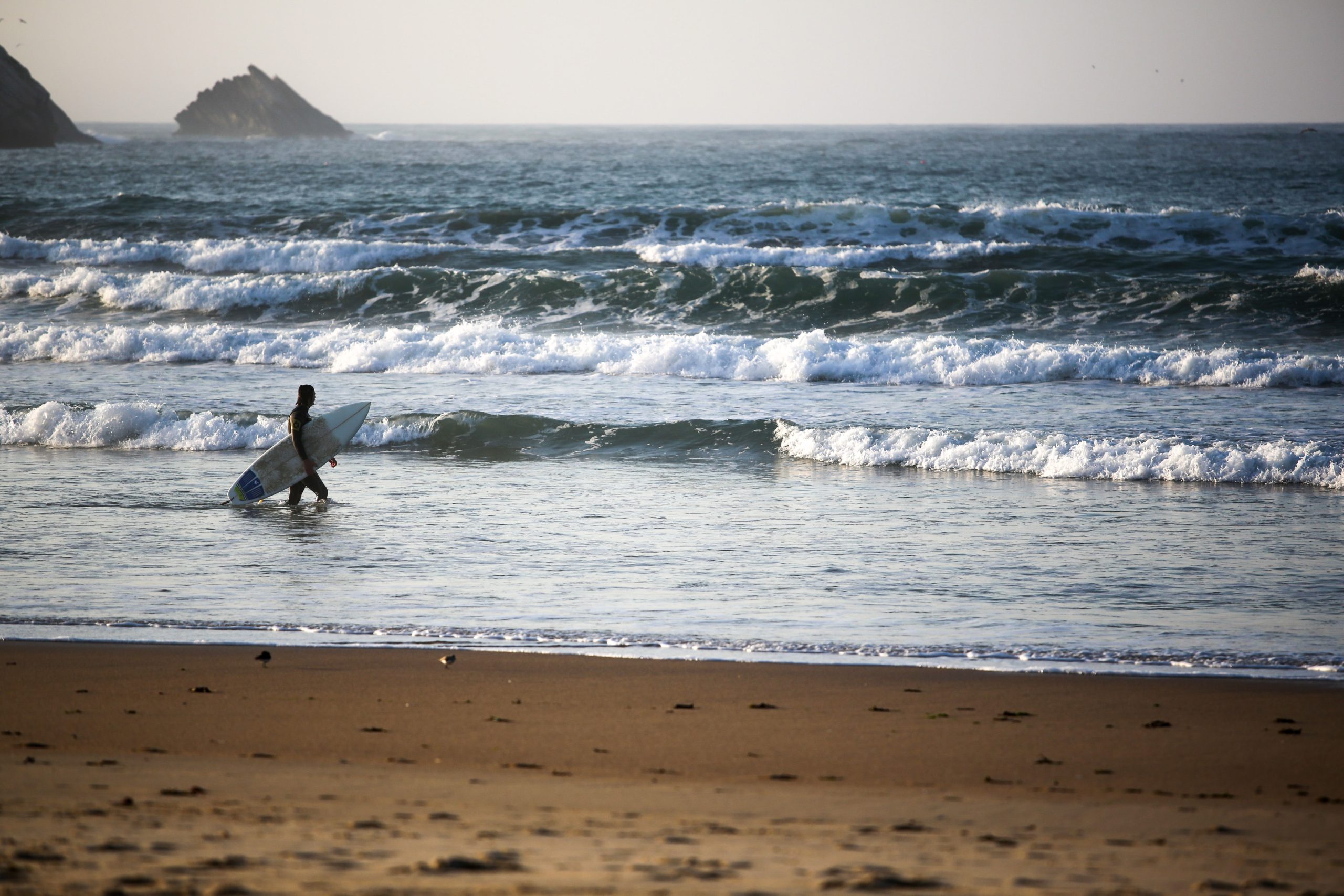 Porto might be the second-largest city in the country after Lisbon, but it is not the second best! 280 km north of Lisbon, the beautiful city of Porto lies along the Douro River. Home to Port wine, street art, and "francesinhas", Porto is one of the world's top 100 cities with the most international visitors. Over 1 million tourists visit Porto every year. We recommend visiting the Bolsa Palace, the first stock market in Portugal, and the Lello Bookstore. You should also head to the Douro Valley to try some of the best wine in Portugal (and the world).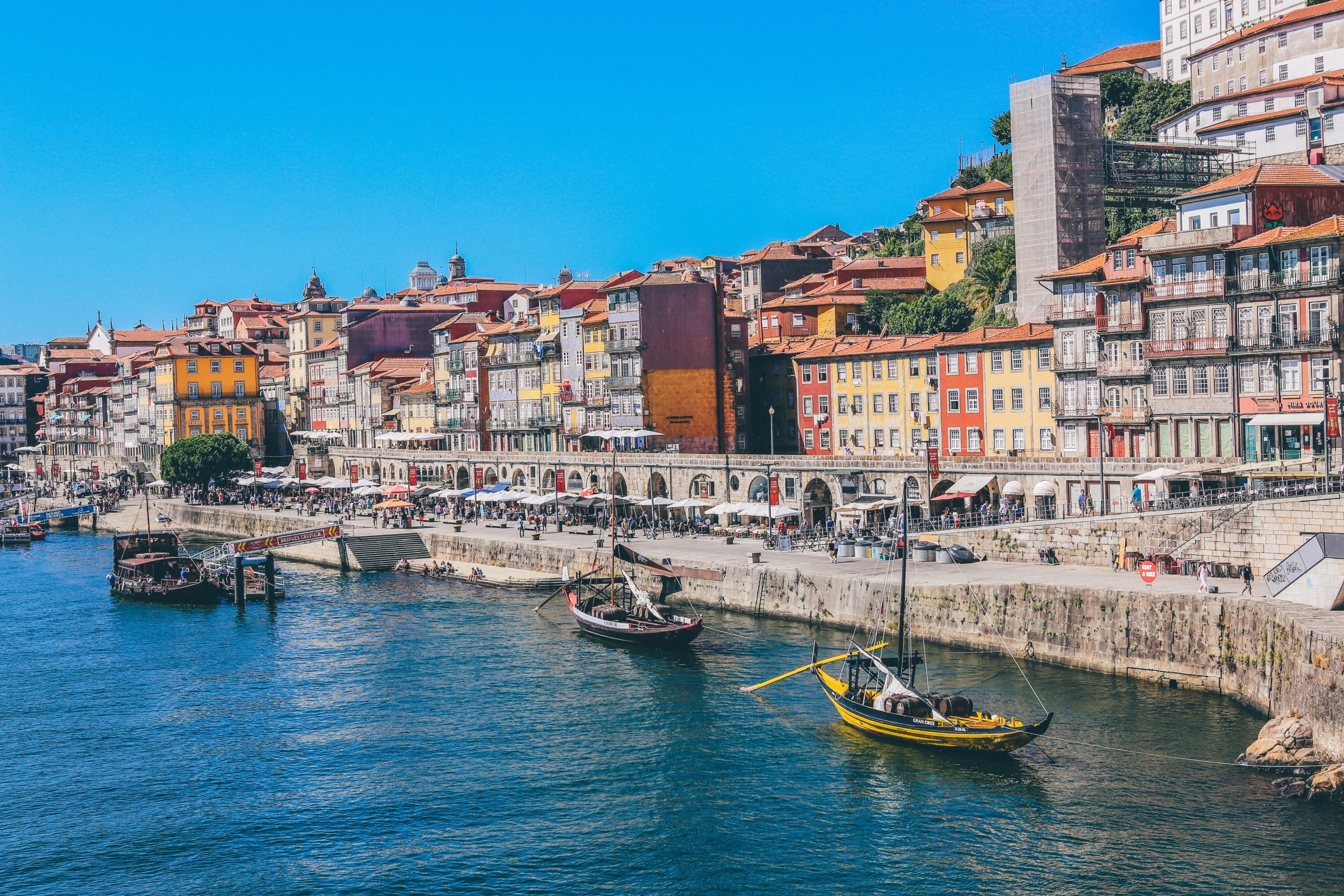 Braga might not be a tourist hotspot, but it's definitely a top city to visit in Portugal. Braga is the oldest city in Portugal, founded by the Romans in the year 16 BC. It's known as the "Rome of Portugal" as it's the home of more than 30 churches, as well as the Sanctuary of Bom Jesus do Monte. The city is also a famous university town in Portugal, frequented by thousands of young people.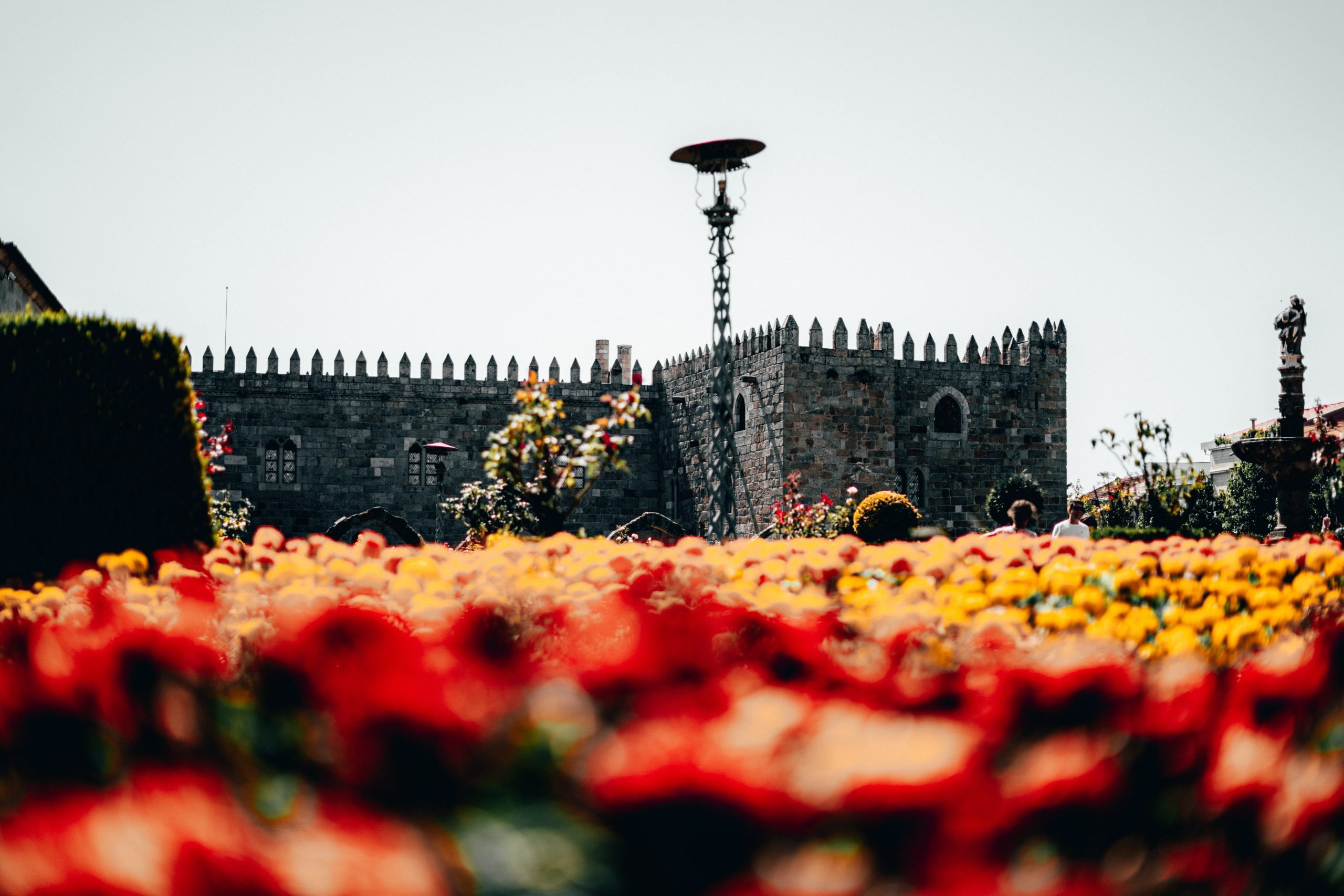 Head to Guimaraes to uncover the beauty of this city and its great historical and gastronomical marvels. Guimarães is the birthplace of Portugal's first King, Afonso I, making it a city with an important history. Its historical center has been a UNESCO site since 2001. The city has some of the most beautiful plazas in the control, as well as high-quality cuisine and wine.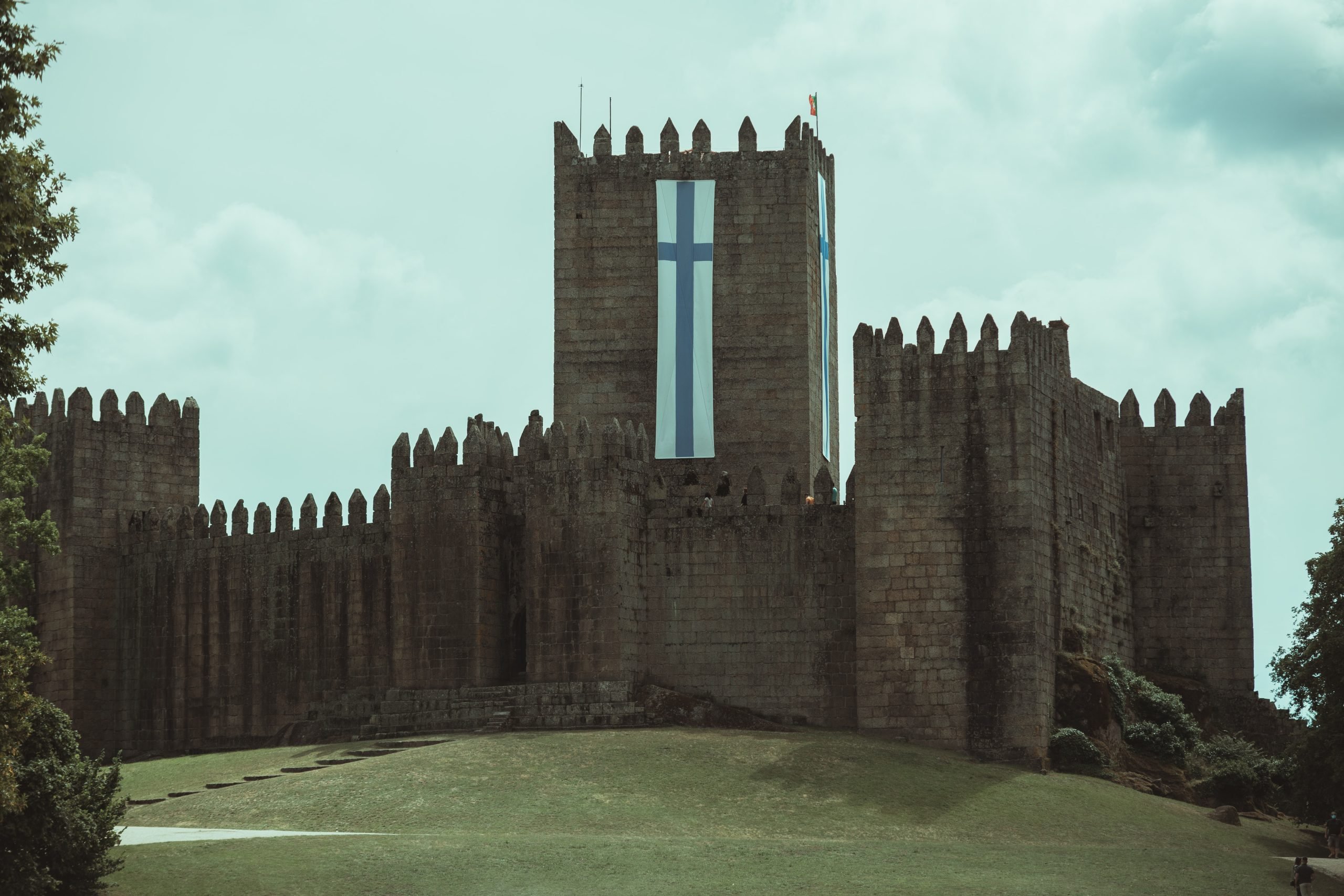 10. Peneda-Gerês National Park
If you're looking for a van life experience where you're surrounded by nature, Gerês is one of the best spots in Portugal. A one-hour drive from Porto, Gerês is the oldest protected area in the country and the only national park in Portugal. The park covers an area of 695.93 km2 and occasionally gets some snow in the winter. There are many hiking trails and "miradouros" (viewpoints) where you can get wonderful views. There are also many lagoons and rivers where you can take a dip in the summer, perfect for after a hike.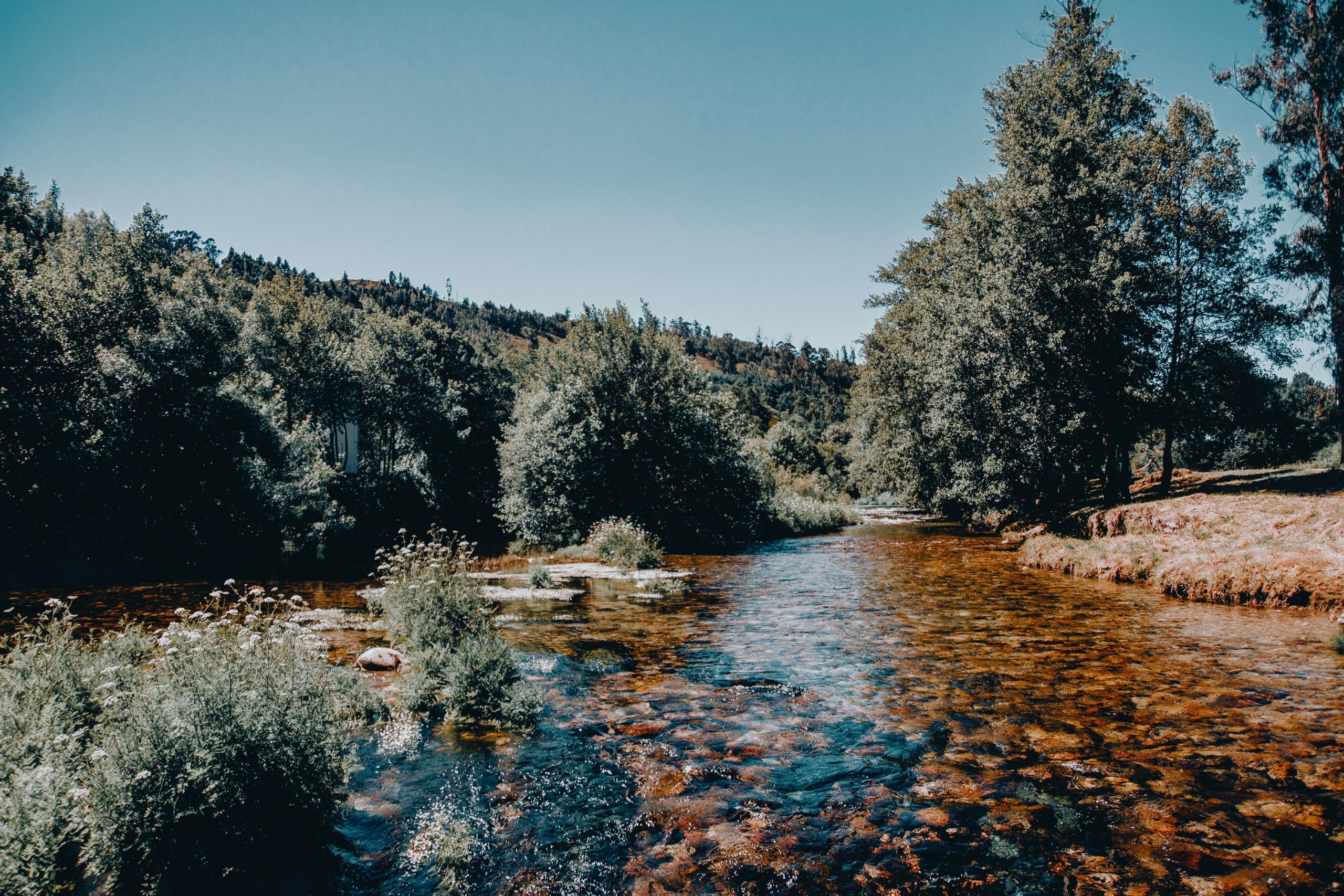 Where to Park Vans in Portugal: Campsites in Portugal
For the days you do not feel like going off the grid, it's important to know the best campsites in Portugal. Along with campsites, you can always look for "areas de servico" where you can park for free that sometimes have bathrooms and charging areas. You can check out the official list of "areas de servico" here (the ones labeled in red are free). We have also selected the 5 best campsites to park your van that won't break your wallet, below.
1. Yelloh! Village Turiscampo, Algarve
This spot in Algarve is perfect for those looking for a beach vacation. Only 2 KM away from a beach, Turiscampo has a lagoon, pool, entertainment events on-site, a restaurant, and a spa.
Located in Cascais, Orbitur Guincho is literally situated on top of Guincho beach, the best beach in all of Cascais. The campsite is surrounded by a forest, behind the dunes of the beach that give a desert-like scenery. It has a restaurant, pool, and store for day-to-day products.
3. Parque de Campismo de Armação de Pera, Algarve
This campsite is located in a 120,000 m² area of eucalyptus, almond trees, and carob trees, 10 minutes away from the beach. It has a playground, sports ground, restaurant, as well as an outdoor swimming pool. You can also find a mini-market on-site and a laundrette.
4. Zmar Eco Campo, Alentejo
Located in Alentejo, Zmar Eco Campo is a sustainable campsite, a few KM away from the beach and city center. The campsite has an indoor and outdoor pool, supermarket, and even more than one restaurant.
Located in Estela, Porto, this campsite is located close to a gorgeous view of the sea and a little stream. It has a sports ground, restaurant, snack bar, and outdoor swimming pool. This place is also pet-friendly!
Why Portugal?
In 2019, Global Finance magazine ranked Portugal fourth amongst the safest countries in the world.
That same year, the Social Progress Index placed Portugal 18th on the list of best countries to live in, ahead of England, France, Spain, and Austria.
Portugal has a low cost of living.
As most Portuguese people speak English, you do not need to learn Portuguese.
Portugal is slow-paced and has a relaxing environment
The country has a moderate climate, with very sunny days.
Portugal is easily connected to other European countries you might want to visit, as well as a meeting point between Europe, Africa, and America.
Portugal is known for its cultural heritage, cuisine, as well as gorgeous nature.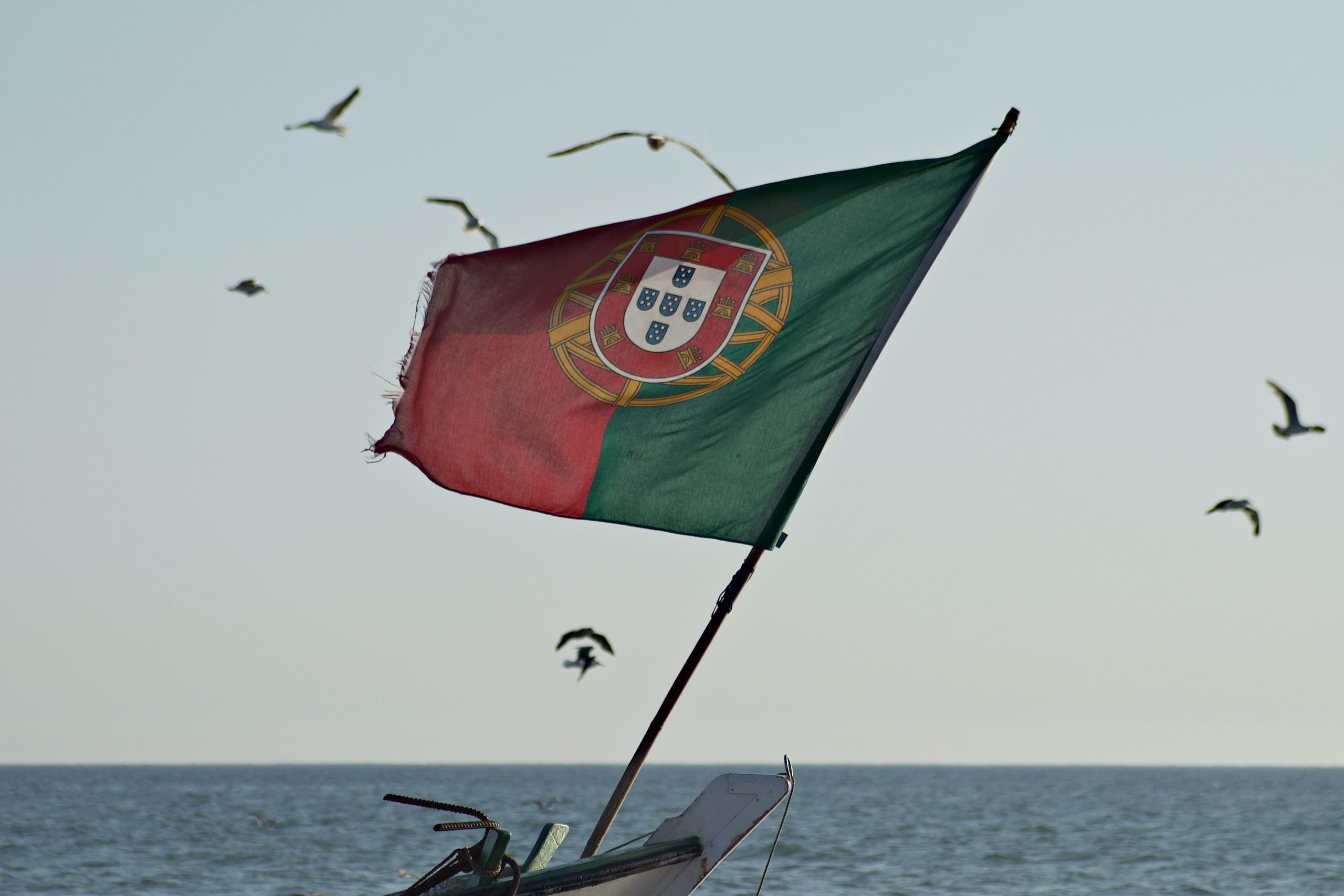 Where to Get a Camper Van in Portugal?
If you're looking to buy an affordable (second-hand) van in Portugal, the best places to look are on Van Life Portugal Facebook groups and the platform OLX. You can take the risk and convert the van you purchase or you can hire a company to do the van conversion in Portugal for you. You can also purchase vans that are already converted and ready to be lived in, although these will always cost you at least five figures.
If you're too scared to purchase a van and want to get a glimpse of van life before you commit, you can always rent a van in Portugal. A Portuguese company called Indie Campers is a great option. They have over 2000 camper vans of different sizes which you can pick up in 39 countries in Europe, including Portugal, Spain, France, Italy, Germany, Netherlands, United Kingdom, Belgium, Switzerland, Ireland, Iceland, Croatia, Sweden, and Austria. The great thing about this rental company is that you can pick up and leave a van in any of these countries so you can travel all around Europe, not just Portugal. You can rent a van starting at €30 a night.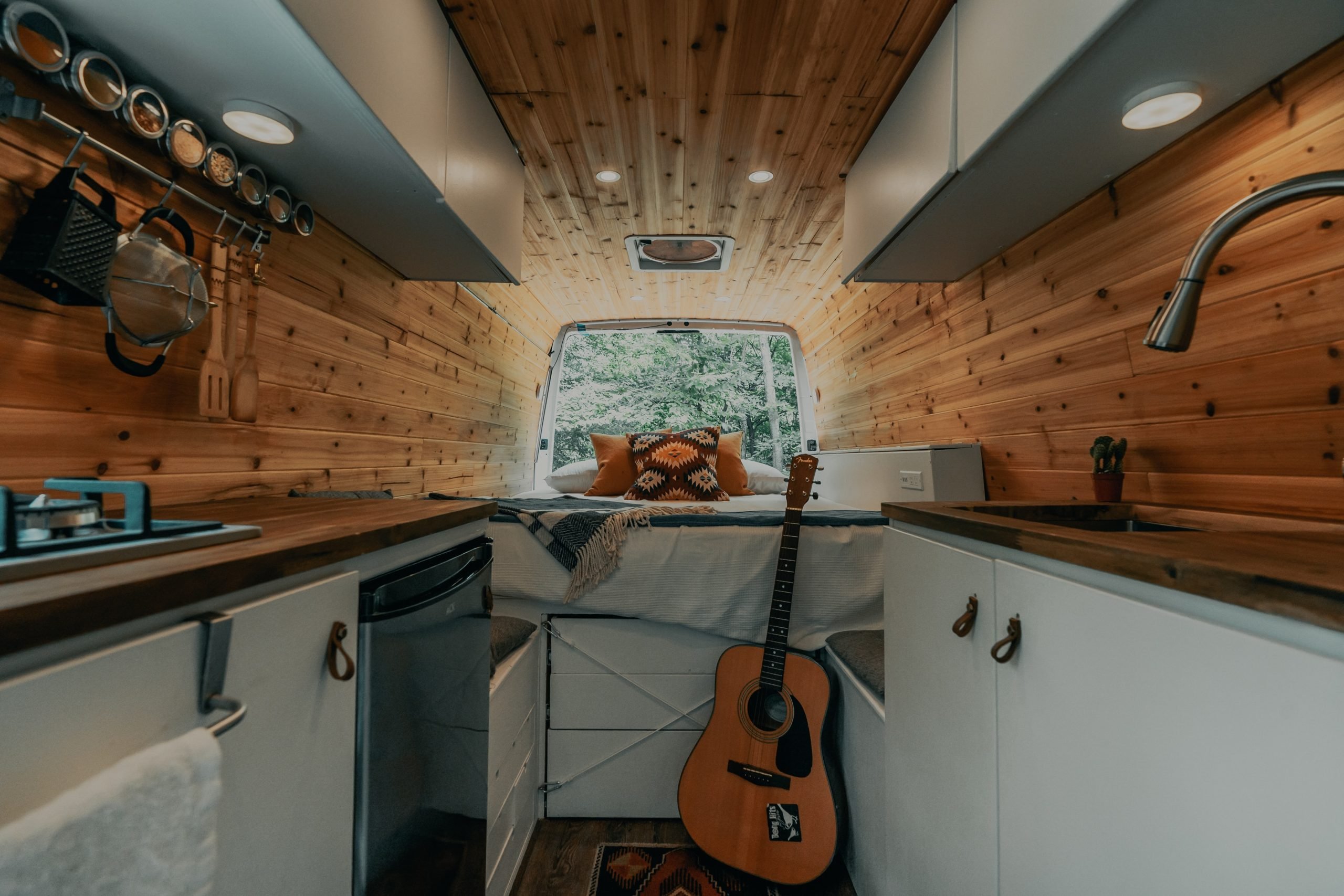 Van Life Ethics in Portugal: The Unspoken Rules of Van Life
To make sure that van lifers and locals can coexist peacefully, there are certain unspoken rules that van lifers should follow in Portugal. Here are a few:
Clean up after yourself
Limit pollution
Keep noise levels low
Be respectful
Buy local products and use local services to contribute to the local economy