If you're planning a wedding in Portugal for Spring/Summer 2023, get ready for an unforgettable experience. Portugal offers a range of breathtaking venues that will make your special day truly memorable. From majestic palaces to scenic vineyards, these seven exceptional wedding venues capture the essence of Portugal.
Whether you envision a historic setting, lush gardens, or stunning coastal views, Portugal has the perfect backdrop for your dream wedding. Let's take a look at 7 unforgettable wedding venues in Portugal for Spring/Summer 2023.
Guide to Destination Weddings in Portugal
1. Palacio de Seteais, Sintra
Located in the Serra de Sintra, a short 25-minute drive from Lisbon, the Palacio de Seteas is a luxurious 5-star hotel that embodies the elegance of the 18th century. This romantic palace boasts stunning views of Mouros Castle and Pena Palace, surrounded by beautiful green gardens. With its grand ballrooms adorned with exquisite frescoes, it provides an enchanting venue for lavish weddings, accommodating up to 280 guests.
Alternatively, you can choose to exchange your vows in the lush green gardens, featuring traditional 17th-century palace mazes, lemon trees, and vibrant flowers, offering picturesque views of the Sintra mountainside.
For more intimate celebrations, the restaurant offers a captivating backdrop of the mountainside, perfect for smaller wedding ceremonies.
The palace's Experience Team will meticulously handle every detail of your special day, from arranging reservations at nearby places of worship in Sintra for those who prefer an alternative ceremony location to booking the entire palace.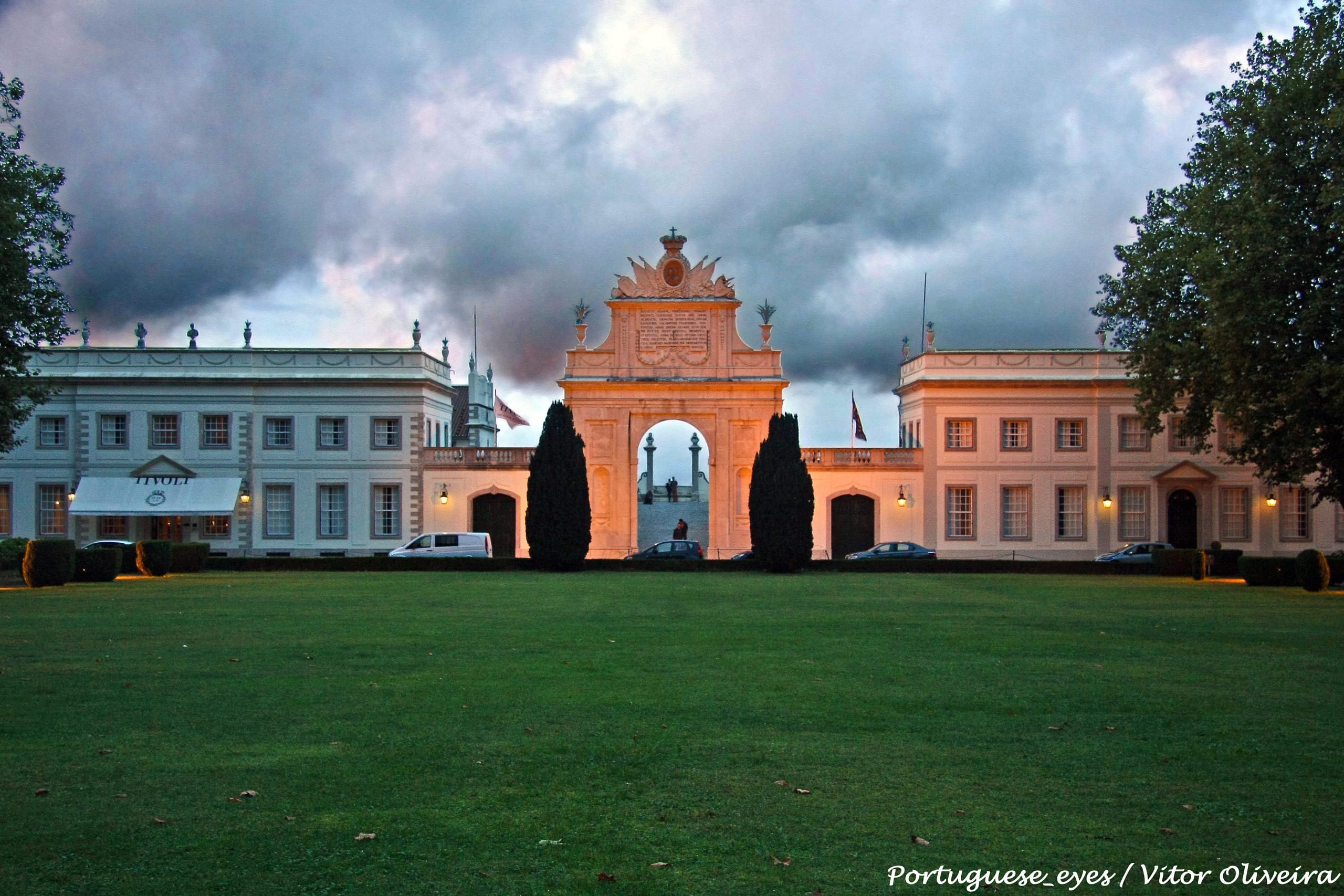 2. L'AND Vineyards, Alentejo
L'AND Vineyards, situated just a short 20-minute drive from Évora, the historic capital of Alentejo and a UNESCO World Heritage site, serves as an ideal base for exploring the region.
This place seamlessly blends modern architecture with the serenity of nature. Nestled in a remarkable landscape at the heart of Alentejo, it features a Michelin-starred restaurant showcasing the finest producers in the world, as well as a recently renovated spa.
L'AND offers wedding facilities that can accommodate up to 120 people indoors or 250 people outdoors. When choosing the resort for such a celebration, L'AND provides the option of exclusively renting the entire hotel, including its 25 suites, for a minimum two-night stay.
Moreover, the newlyweds enjoy a 20% discount on spa treatments and a late check-out time of 2 PM for the honeymoon suite.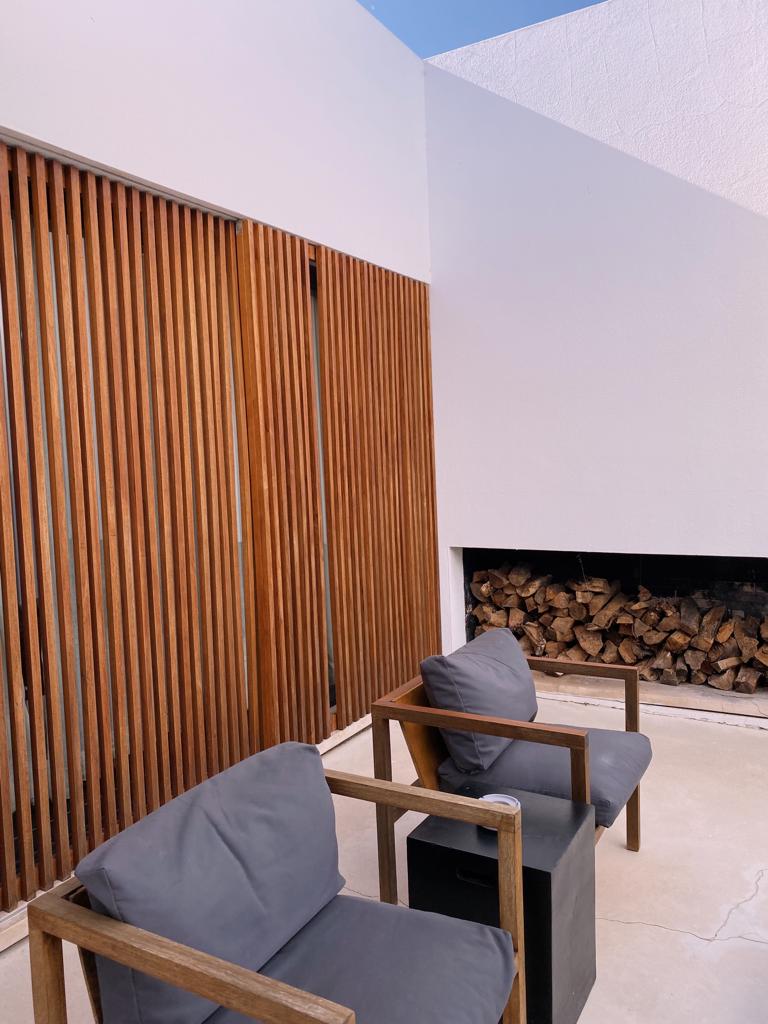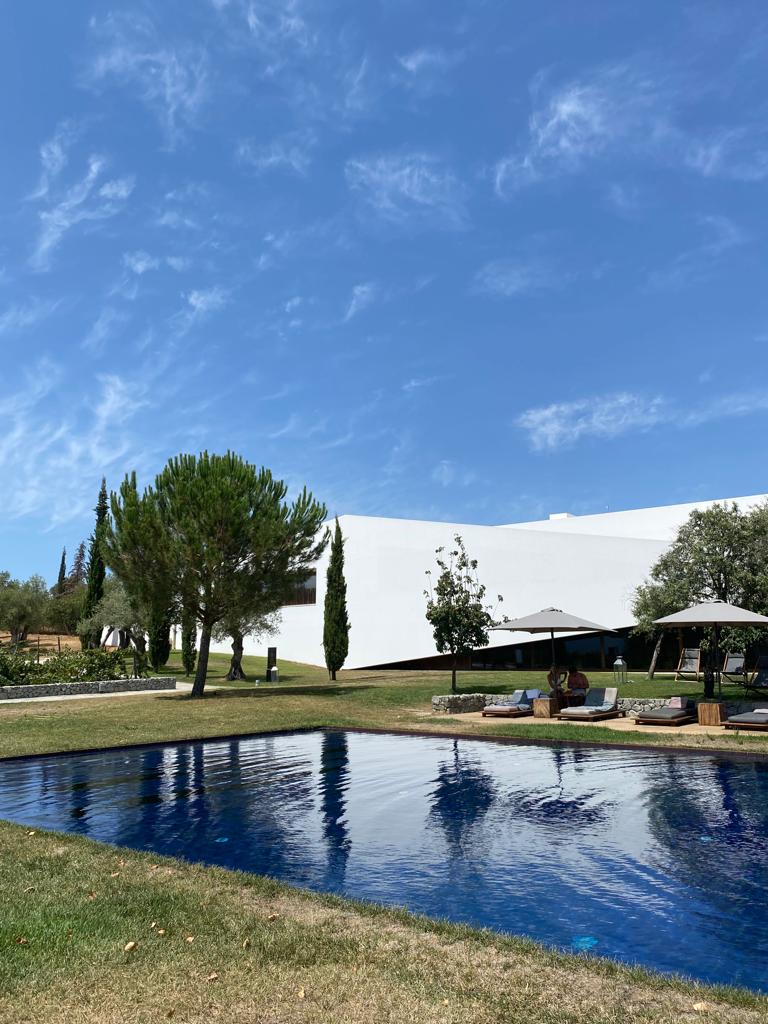 3. Casa dos Penedos, Sintra
Casa dos Penedos is a stunning 20th-century mansion located on Sintra's hills. Designed by renowned architect Raul Lino, it offers luxurious rooms and outdoor spaces for your wedding.
This romantic palace is adorned with charming decorations inspired by classic Portuguese architecture, creating a fairy-tale atmosphere. Guests can relax, enjoy the tranquil ambiance, and explore the surroundings.
The venue features a beautiful indoor garden, ideal for a cocktail reception with up to 250 guests, and it is well protected from adverse weather. The greenhouse offers a garden-like experience regardless of the weather, with transparent glass walls and ceilings.
From its hilltop position, Casa dos Penedos provides magnificent views of Palácio de Sintra, the local village, and the stunning Atlantic Ocean.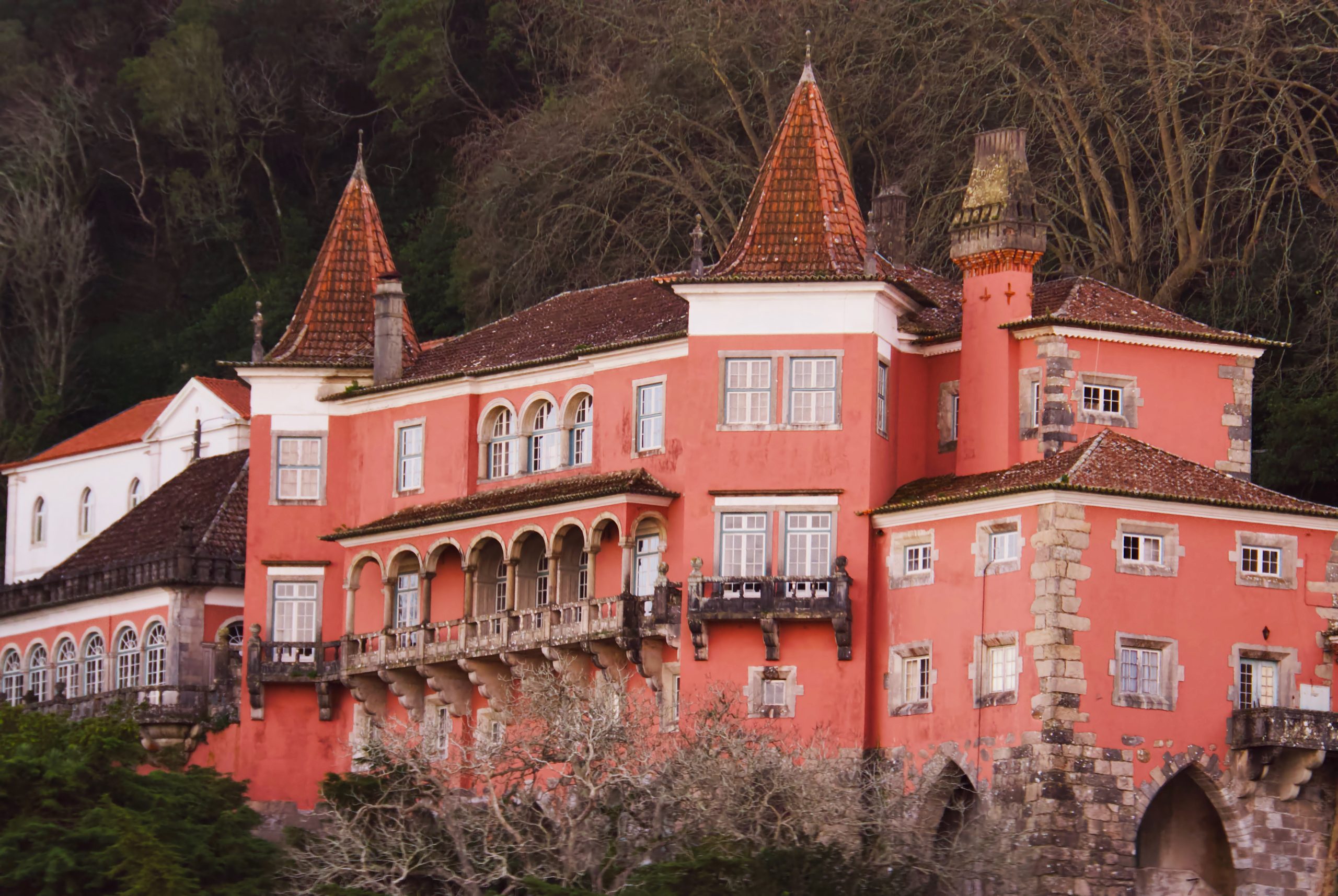 4. The Vintage House Hotel, Douro
Nestled in a serene riverside setting, surrounded by vine-covered hills and mountains, The Vintage House Hotel was once a 19th-century winery. This hotel is situated in the Douro Valley, a UNESCO World Heritage site renowned for its stunning vineyard landscapes, which create the perfect backdrop for an idyllic wedding.
The property offers a spacious exterior, complete with terraces that provide breathtaking views of the River Douro. You have the option to choose between the elegant interior events room or the lush outdoor gardens for your wedding ceremony and reception. Imagine exchanging vows outdoors, overlooking the picturesque Douro River.
Your guests can be comfortably accommodated in the hotel's 50 rooms and suites, each offering balcony views. They can also enjoy the outdoor pool and tennis court, both of which overlook the picturesque river.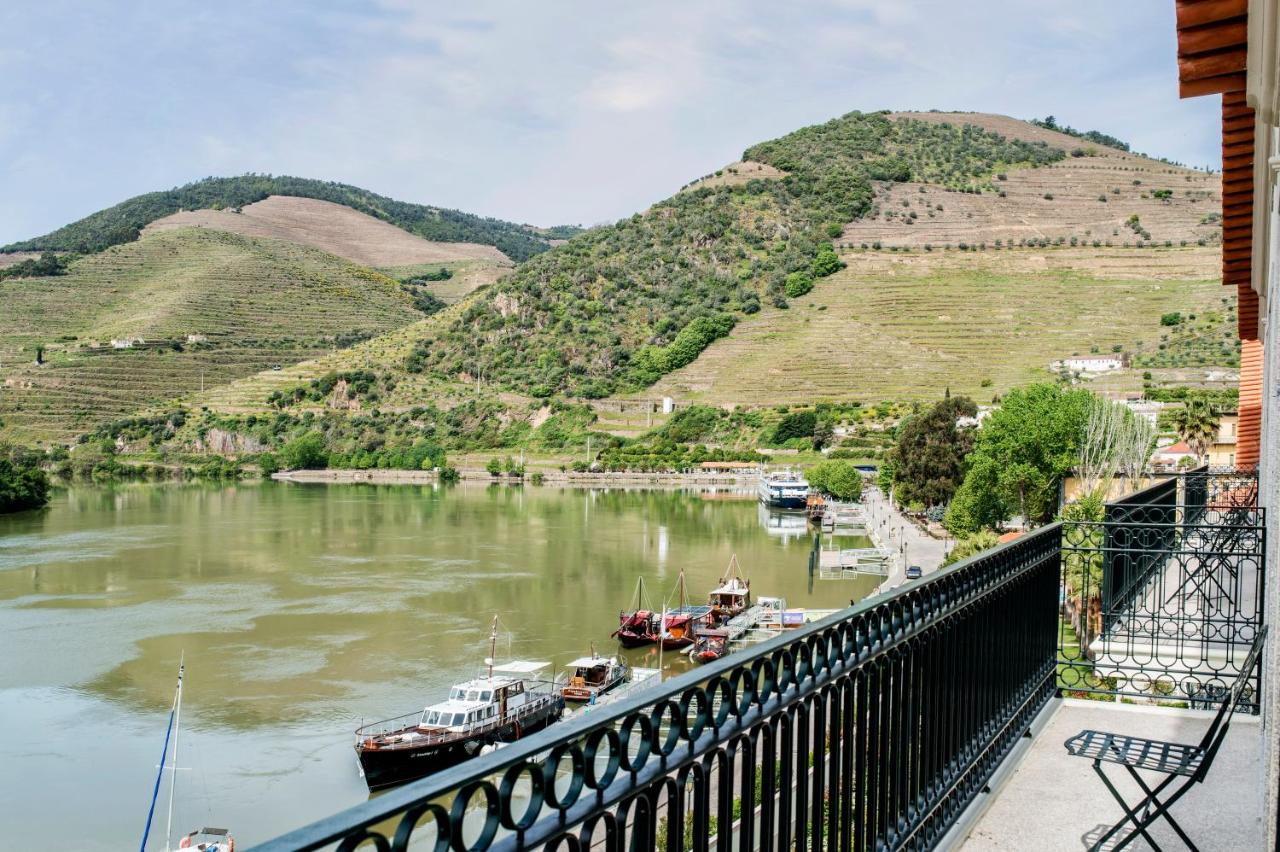 5. Forte da Cruz, Estoril
Located on Tamariz beach in Estoril, this beach castle offers an incredible experience to fully enjoy Portugal. The country's fantastic climate adds to the allure.
The castle stands on the expansive coastline of Tamariz Beach, adorned with pristine white sand and largely untouched. The stunning ocean serves as a beautiful backdrop, enhancing the scenery.
Originally constructed in the 17th century under the orders of the Portuguese monarchy, this charming castle provided security to the wealthy class during their summer vacations by the beach.
Forte da Cruz presents a plethora of excellent amenities for your destination wedding in Portugal. It boasts a picturesque ceremony area and a terrace overlooking the sea, perfect for a delightful cocktail hour. The spacious disco room ensures an unforgettable party atmosphere, while a large tent is available for your wedding dinner. Parking is also convenient, as the venue provides a functional parking area.
The magnificent oceanfront tent at Forte da Cruz can accommodate 200-250 guests, while the historical rooms can seat 80-100 guests. Prepare to be amazed by everything this venue has to offer.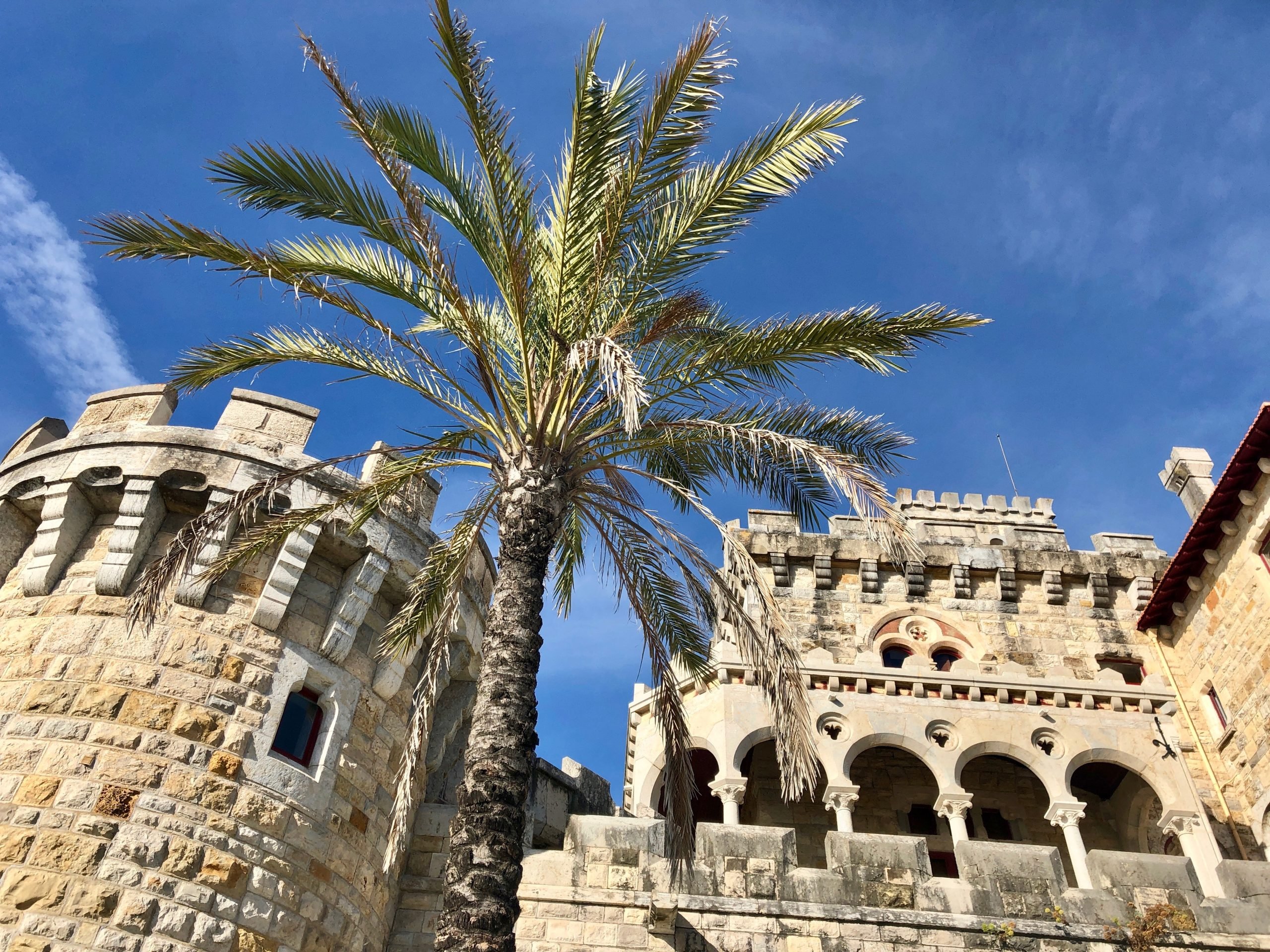 6. Marques Palace, Lisbon
Nestled in the scenic Monsato Florestal Parque hills, the Palacio Marques, offers a perfect setting for classic-themed destination weddings in Portugal. The palace is renowned for its stunning blue and white Portuguese tiles that adorn the outdoor area, creating a picturesque ambiance for meals.
Constructed around 1670 by João Mascarenhas, the first Marques of Fronteira, the palace initially served as a summer residence attached to a chapel. In 1755, after the Lisbon earthquake destroyed their main family house, it was transformed into the Marques of Fronteira Family house.
Stepping into this palace is like embarking on a historical journey. Its magnificent garden and exquisite azulejos provide a luxurious and romantic backdrop for your wedding in Lisboa.
The chapel, built in the late 16th century and later renovated in the 18th century, is adorned with stones, shells, glass, and porcelain. On the chapel's magnificent terrace, tiles depict figures representing mythological arts and characters.
As you wander through the beautiful gardens, you'll encounter azulejos that depict the customs of each season and discover ancestral knights of the family.
7. Estufa Fria, Lisbon
Estufa Fria is an important and beautiful venue in the city of Lisbon, near the Parque Eduardo VII. If you've been picturing a destination wedding that features the outdoors and lots of greenery, this is the place for you. Couples that choose this location do so for many reasons. Some of them include the beauty of this place and the fact that you can feel very close to nature here.
The location covers half a hectare of land that was initially an area where basalt was mined, but that stopped when a water source was discovered in the place. It was then used to shelter botanical species from around the world in 1926 when architect Raul Carapinha came up with the idea of a greenhouse at that site.
This location allows you to combine the rich and varied natural environment for a unique wedding. This is also the perfect place for a large wedding as it has a seated capacity of 600 people. Casa do Marques has exclusive access to this location, providing a luxurious catering service.