With over 300 days of Mediterranean sun, Portugal is the perfect place for a destination wedding, boasting 17 UNESCO World Heritage Sites. Europe's westernmost country provides marginal scenarios from stunning ocean views, mountain ranges, beaches, and green countrysides. With food and high-quality wines playing an important role in Portuguese culture, your guests will not be disappointed.
Portugal is also easily accessible to international cities with direct flights being abundant and affordable. While weddings in countries such as the USA tend to be immensely expensive, Portugal offers a lot more affordable options for a destination wedding.
Despite an increase in destination weddings in Portugal, according to a 2019 study by Eurostat, Portugal is among the countries with the lowest marriage rates in the European Union, along with Italy, Slovenia, France, Spain, and Luxembourg.
Additionally, while Catholic weddings were once the top choice for couples, in 2019, more than half of weddings were civil ceremonies. In Portugal, couples can choose to have either a Catholic or civil wedding.
For other religions, a civil ceremony needs to happen before the religious wedding so that the marriage is legal. For internationals, although civil ceremonies must be conducted in Portuguese, a translator can be present.
Does Portugal sound like the location for your dream wedding? Let's go through everything you need to prepare for your destination wedding in Portugal, such as venues, prices, and legal requirements.
Best Wedding Venues in Portugal
Finding the perfect venue can make or break your wedding. Whether you're looking for a luxurious Sintra palace or a more informal venue, Portugal has a wide range of venues available, all throughout the country. Let's go through our 6 favorite wedding venues in Portugal and wedding packages so you can figure out how much your dream wedding will cost you.
Located in the Serra de Sintra, 25 minutes from Lisbon, the luxurious 5-star Palacio de Seteas is a romantic palace hotel that will take you back to the XVIII century. The palace boasts views of Mouros Castle and Pena Palace, surrounded by elegant green gardens. The palace is well prepared for weddings, featuring a choice of three ballrooms decorated with amazing frescos for luxurious weddings, holding up to 280 guests.
You can also opt to have your wedding outside in the lush green gardens with typical XVII century palace mazes, lemon trees, and flowers, offering views of the Sintra mountainside.
For a smaller wedding, you can also opt to have your wedding in the restaurant, providing a stunning view of the mountain.
The Experience Team at the palace will organize every detail, such as booking places of worship in Sintra if you would rather have the ceremony in one of these. You can also book the ENTIRE palace for a day for €20,000 per day which includes:
The palace exclusivity for one day, total privacy
All 30 rooms, including the Diplomatic Suite, for occupancy with breakfast included
Exclusive butler service for couples getting married
All palace rooms, gardens, and facilities
Capacity to hold up to 200 guests
Service staff during all event event
The wedding can be held until 5:00
20% of all spa treatments for the couple
10% off on all spa treatments to the guests
However, this price does not include the wedding banquet. Menus start at €155 per person.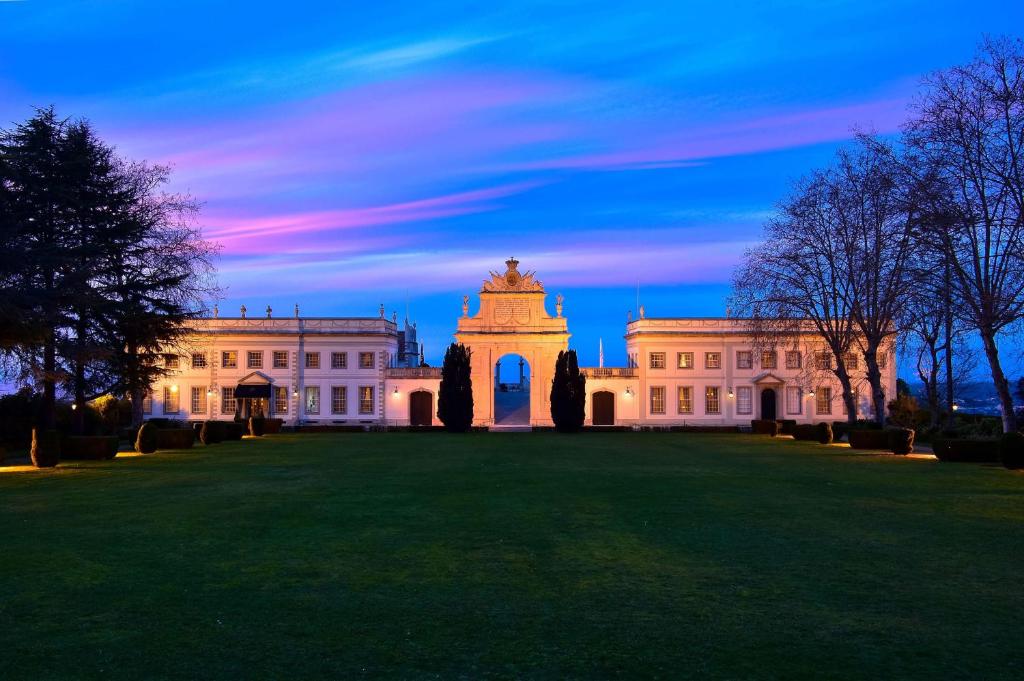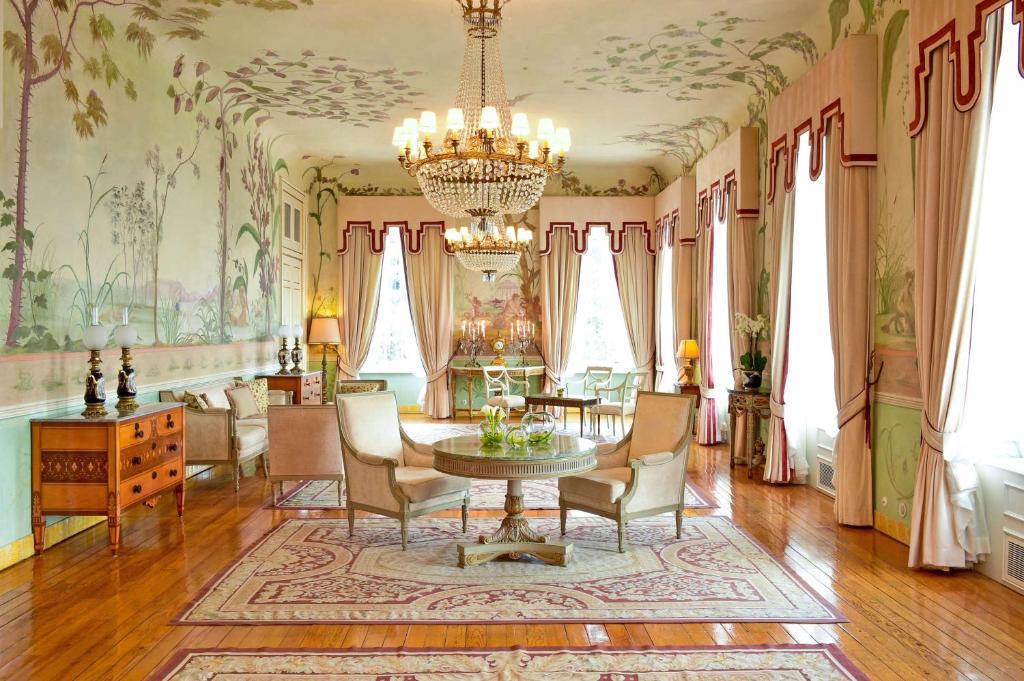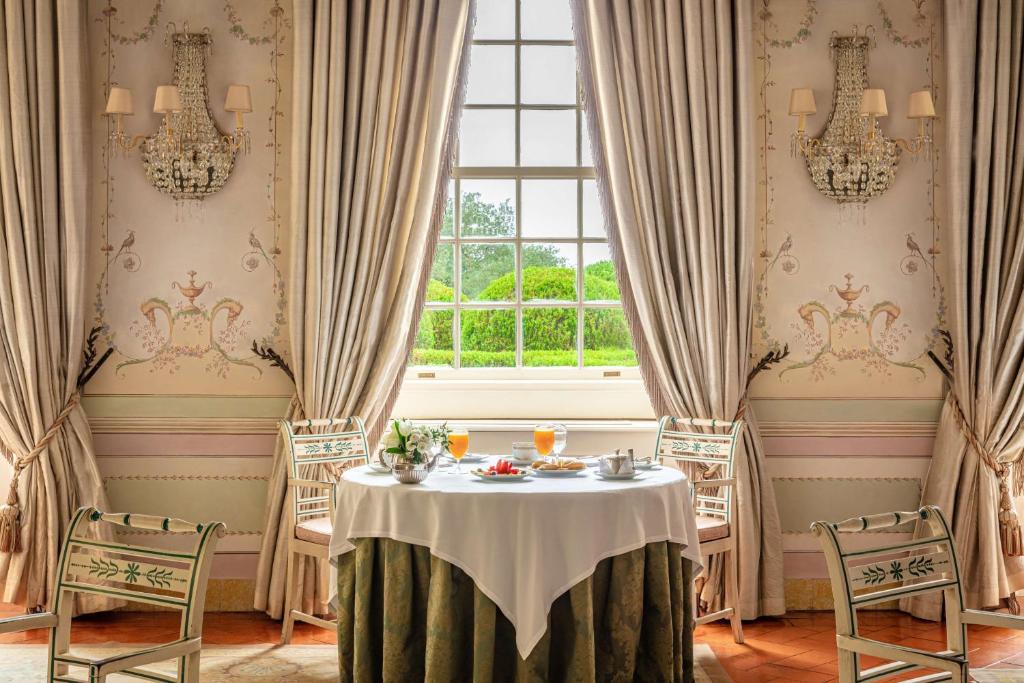 Located on kilometer 41 on the Douro River in northern Portugal, Douro41 is a 5-star hotel built of schist and glass in a system extending nearly all the way to the river. The hotel was built with a desire to blend with its natural surroundings while addressing environmental concerns.
In a contemporary and inviting space, a wedding at Douro41 provides the perfect combination of breathtaking scenery and signature architecture. The hotel features venues with unique atmospheres, such as striking gardens, two outdoor swimming pools with a panoramic view of the Douro, a library, a movie corner, and the Raiva Restaurant.
You can hold your ceremony beside their panoramic pool or at one of the indoor or outdoor venues. Douro41 also provides enriching experiences for guests, such as surprise picnics in secret hideaways, boat tours, and hikes.
To rent out the entire hotel exclusively for the wedding party, costs €550 (up to 70 guests). This does not include an overnight stay… In fact, for weddings with more than 60 guests, the entire rooms in the hotel must be reserved for a minimum of 2 nights.
Wedding parties that book the entire hotel rooms receive a special gift: a voucher to celebrate their first anniversary that includes 1 night's accommodation, a bottle of champagne, and a couple's massage.
There are multiple menus available starting at €110 and going up to €160. These only include food, a separate drink menu is required. The Douro41 selection of wines costs €35 per person, and the premium selection costs €60 per person. The open bar fee is €37 per person for 2 hours, and each extra hour costs €16.
This wedding package also includes chairs for up to 100 guests and the bridal table with table cloth and flower arrangement with flowers from their gardens. Prices do not include decorations, entertainment, the price of the ceremony, the wedding cake, or the accommodation.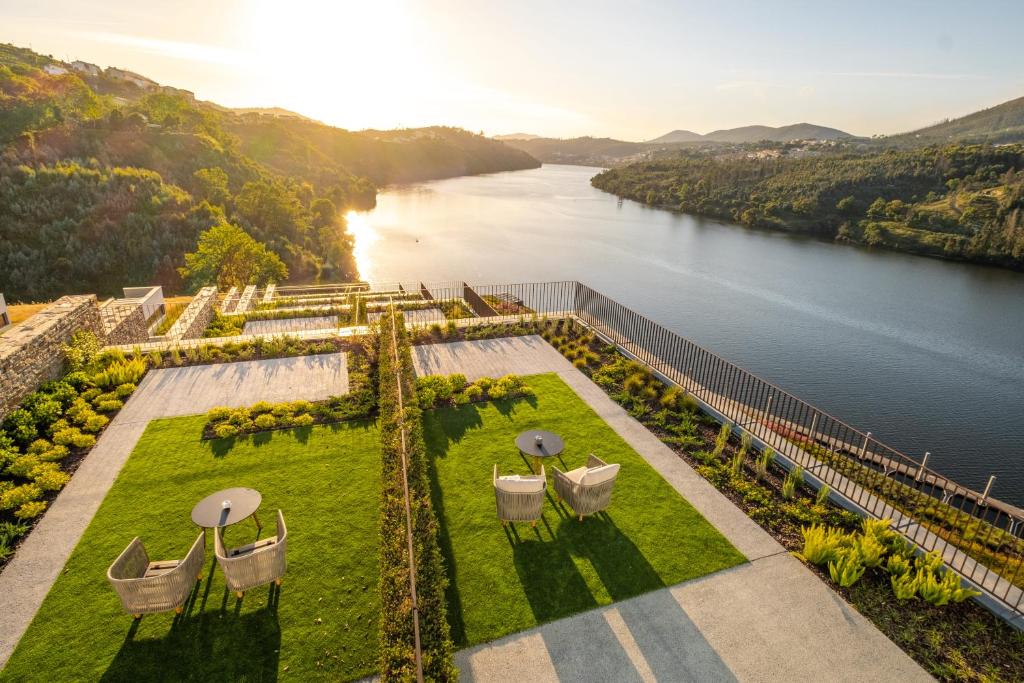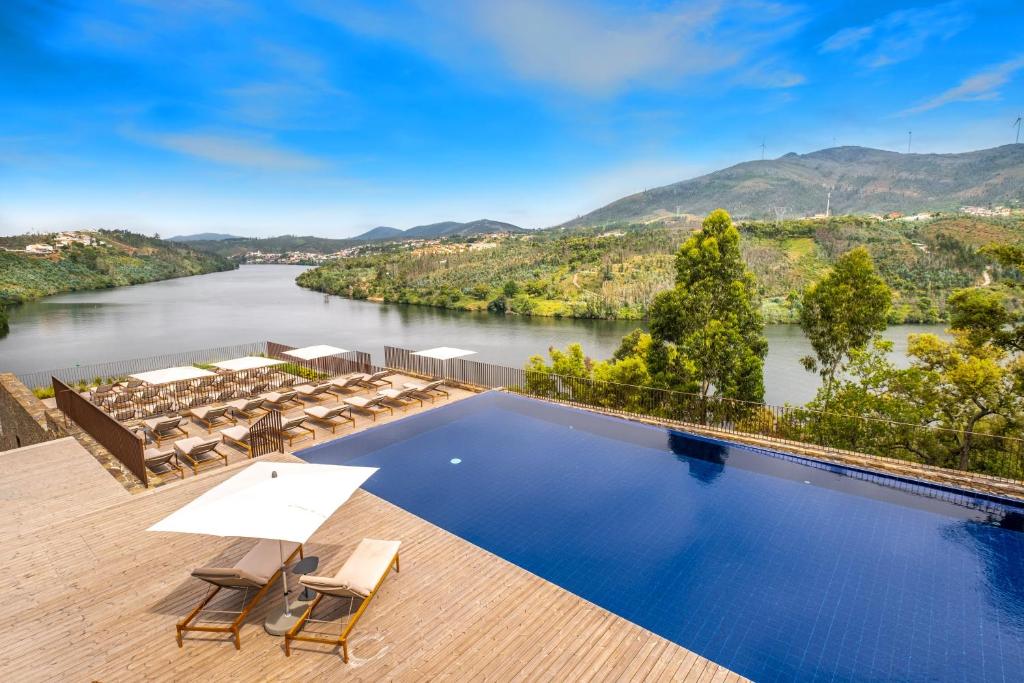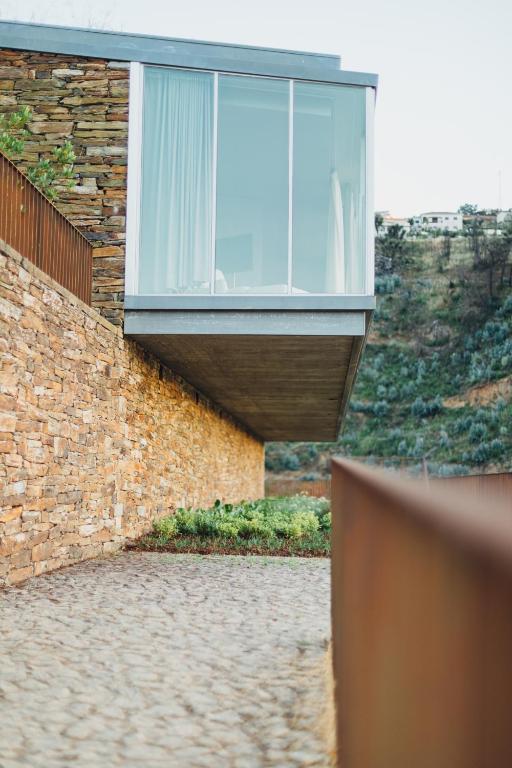 3. Casa dos Penedos, Sintra
Situated on the hills of Sintra, Casa dos Penedos is a 20th-century palatial mansion designed by renowned Portuguese architect, Raul Lino. For a mythical palace-like wedding, Casa dos Penedos is a stunning option, boasting multiple luxurious rooms and outdoor spaces for your guests.
The wedding venue has a maximum capacity of 220 seated guests. This venue offers menus starting at €116 per person, including a seated meal, wine selection, wedding cake, 2 hours open bar, parking, and a tasting menu for 2 people. Obviously, this does not include the venue rental and everything else that comes with planning a wedding.
You can also opt to contact an English-speaking wedding planner, such as Lisbon Wedding Planner, offering a €15,000 package for 50 wedding guests (VAT not included). For every extra guest, this costs €200 per person. This package includes:
Wedding ceremony coordination
Assistance on the wedding day
Venue rental fee
Cleaning
Ceremony furniture

Flower centerpieces

Wedding cocktails

Menu with 3 courses and drinks
3 Layer white wedding cake with sparkling wine
2 hours open bar
Microphones and speakers, DJ and sound system
Security guard for disco
Dance floor
And more…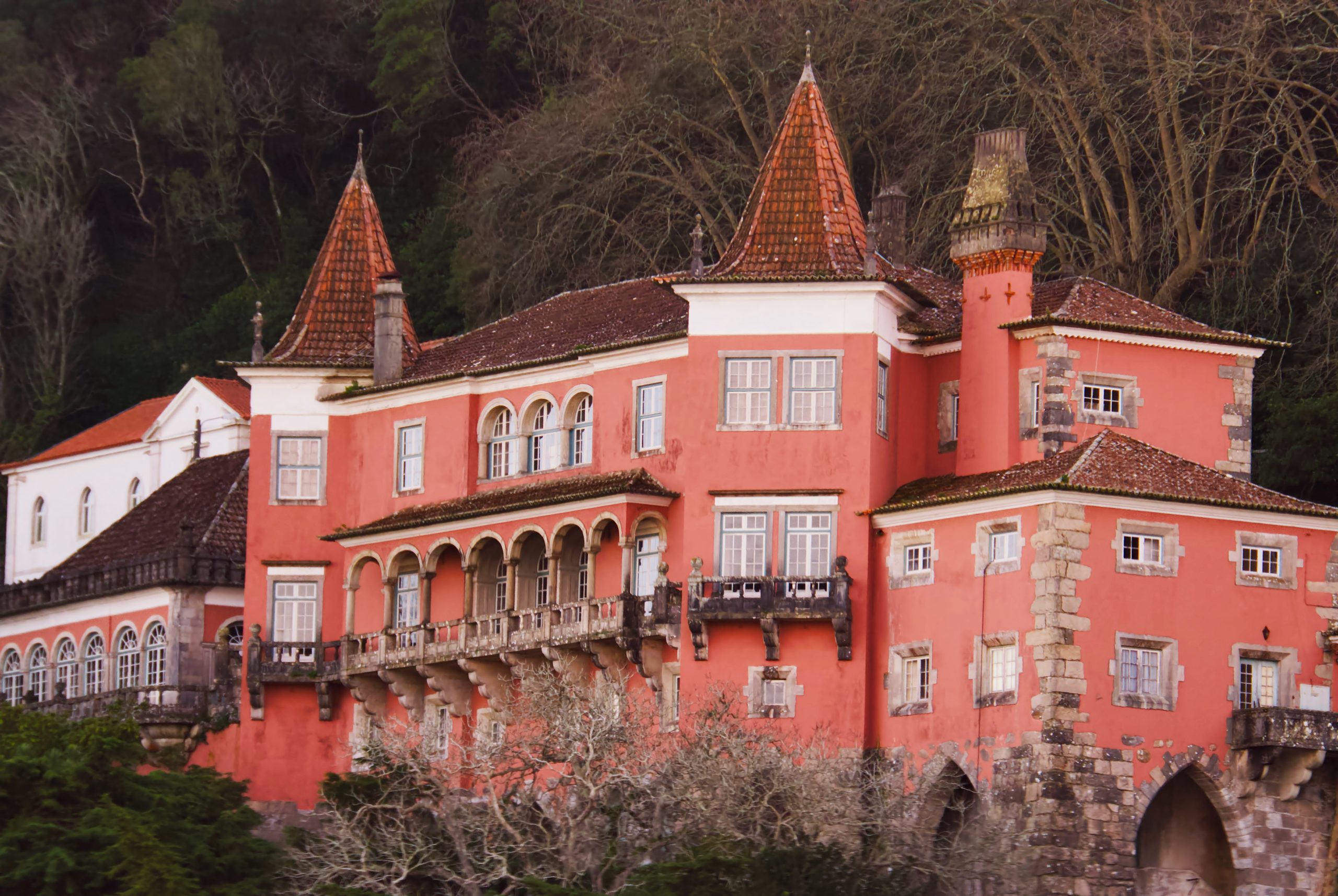 Located on the Portuguese Riviera in Cascais, Farol Hotel is a XIV century mansion renovated into a modern and luxurious 5-star hotel. With a view of the ocean and Cascais, this venue might just be the perfect location for your dream wedding. From a minimalist ceremony to a grand wedding, the hotel's facilities allow you to have the wedding that fits you best.
The venue holds two major rooms, the Private Mix Room on the first floor which holds 10 to 30 people and has views of the ocean, as well as the Farol Room which holds 34 to 120 people and has direct access to the terrace. The hotel also offers a natural rock deck with views of the ocean that is perfect for a ceremony. The hotel has 33 rooms if you would like to book those for your guests. Menus here start at €150 per person.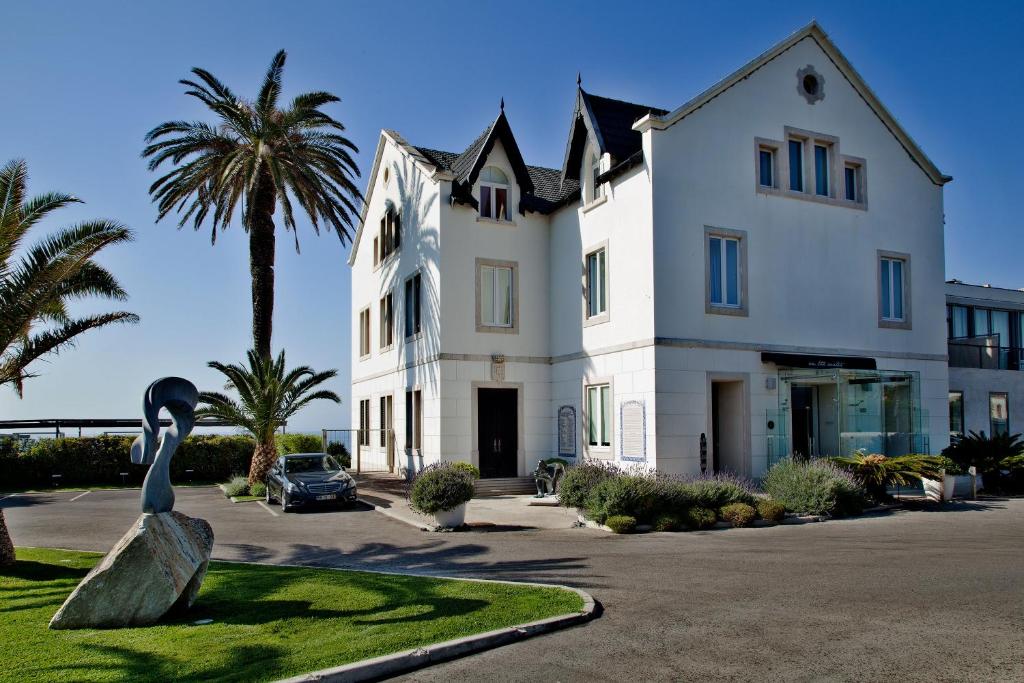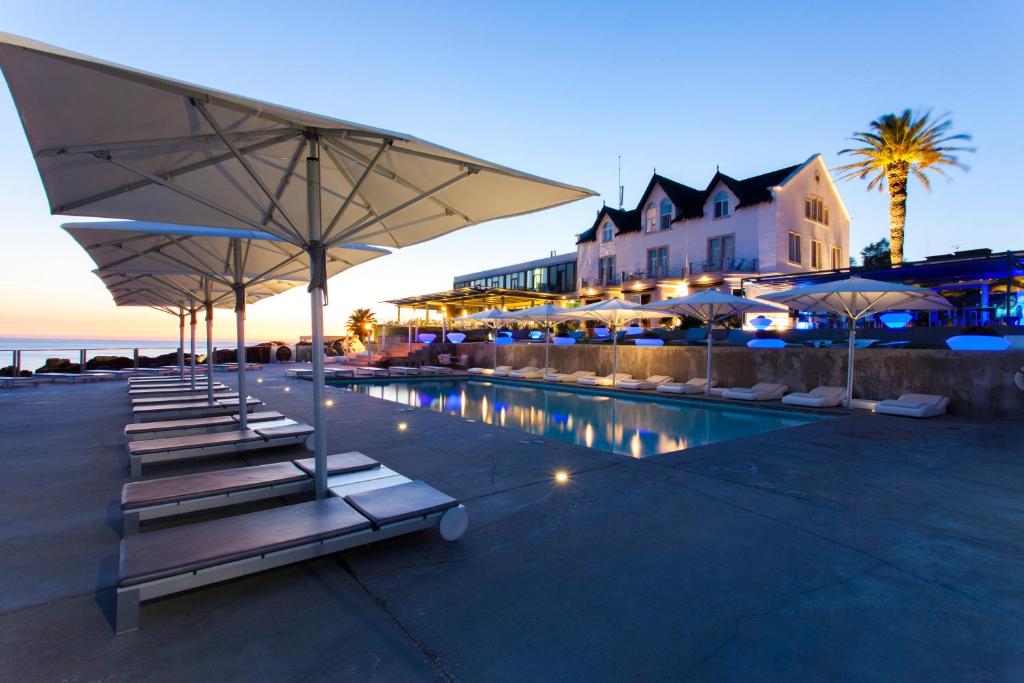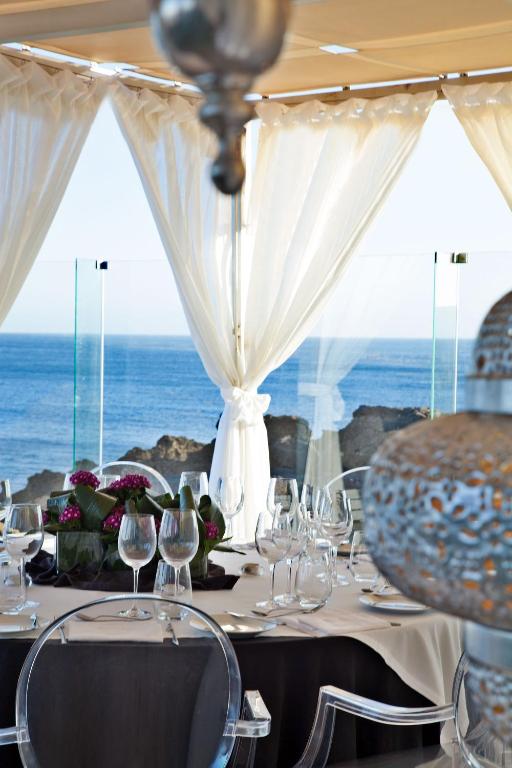 5. Forte da Cruz, Estoril
Located on the Portuguese riviera of Estoril, Forte da Cruz was built in the XVII century during the reign of King Filipe III of Portugal overlooking the Tamariz Beach. The beachfront castle can host up to 110 guests indoors and up to 500 guests on the terrace overlooking the beach.
Menus start at €135,15 per person and include a starter, main dish, cocktails, and two hours of an open bar. The rental price starts at €2,000. You can also book a wedding planner. Lisbon Wedding Planner offers a €15,000 wedding package for 50 guests, with a €200 fee for each additional guest. This package includes:
Wedding ceremony coordination
Assistance on the wedding day
Venue rental up to 70 guests
Cleaning
Furniture and decoration
Wedding cocktails
Menu with 3 courses and drinks
Wedding cake and sparkling wine
2 hours of open bar
Centerpieces with flowers and tealights
DJ, sound system, microphones, and, speakers
And more…
A 5-star beach hotel in Alvor, Algarve, Pestana Alvor Praia is located on one of the most beautiful beaches in the Algarve. Surrounded by extensive green gardens where guests can enjoy an outdoor ceremony with views of the city, as well as banquet rooms, this is the perfect venue for an outdoor and indoor wedding, hosting up to 300 guests.
The hotel offers an excellent team to take care of your wedding, as well as photography, music, and decoration services. Menus here start at €75 per person, an affordable price. They also offer a full vegan menu! Their menus do not include an open bar, but the price for this starts at €15 per person per hour. The menu price also includes:
Ceremony table
White towels for tables
White chairs
Menu and wine tasting for two guests
Kids 0 to 3 years old – Free
Kids 4 to 12 years old – 50% discount from the adult menu or child menu option
Services such as entertainment, flowers, make-up artists decorator, photographer, etc are not included.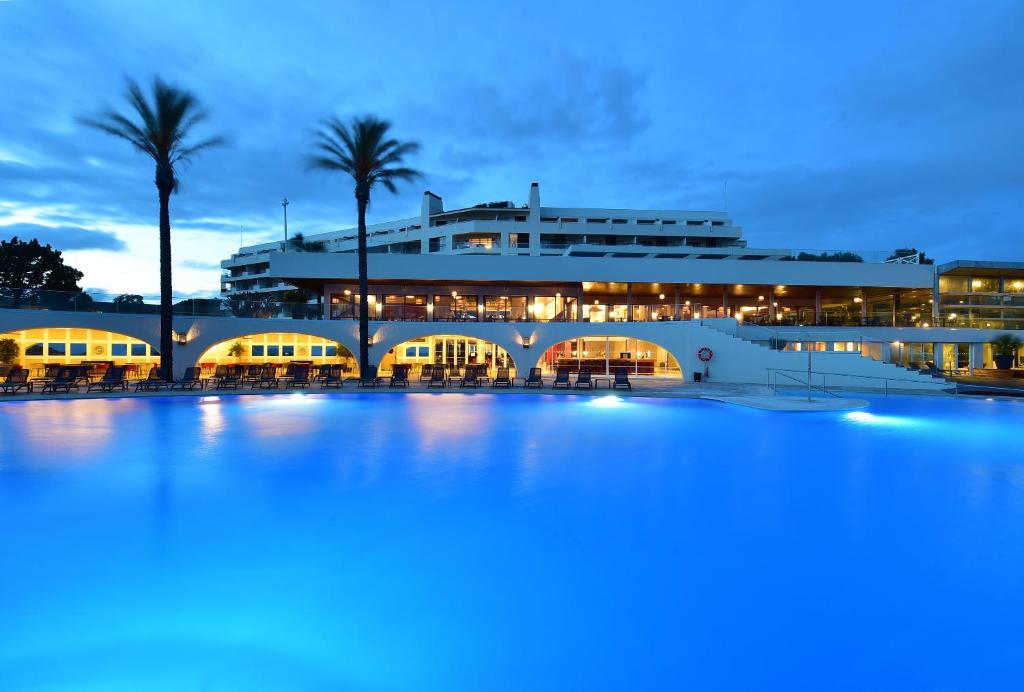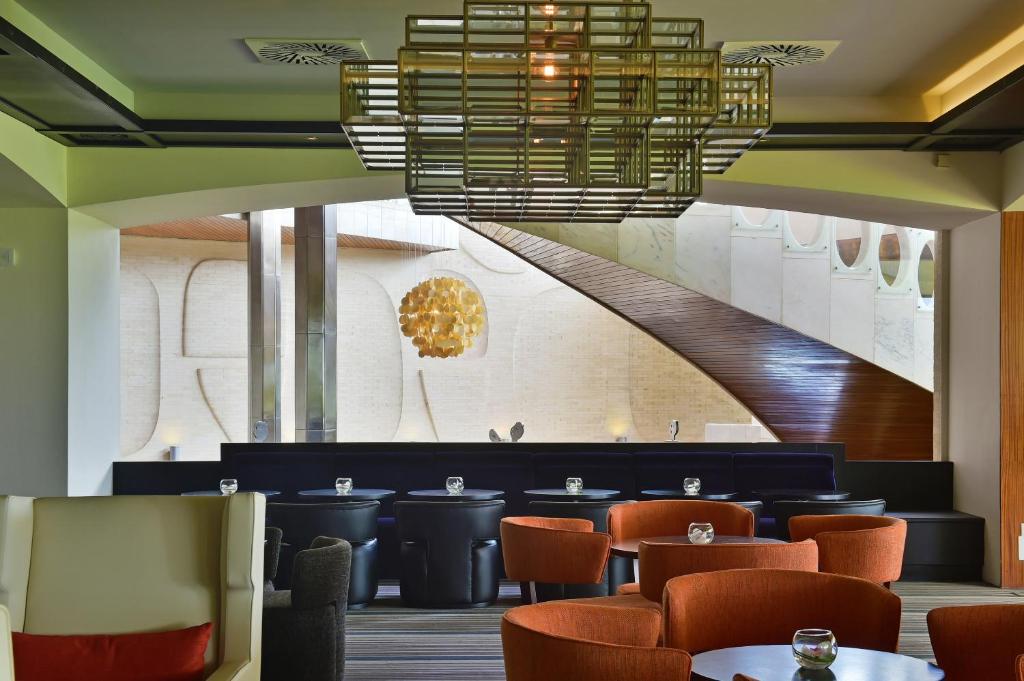 How much does a wedding cost in Portugal?
Like anywhere in the world, a wedding can cost a fortune and in fact, be as expensive as you wish, impacted by the venue, flowers, food choices, and more. The average price for a wedding in Portugal is anywhere between €15,000 and €25,000 for 85 to 100 guests. Although this is a substantial amount of money, wedding prices in Portugal are a lot more affordable than in Western Europe and the United States.
Affordable Elopement Wedding Packages in Portugal
Looking to save a buck and have an intimate elopement wedding? There are multiple affordable wedding packages if you are looking to elope to Portugal for a wedding with your other half. Here are our favorite affordable elopement wedding packages in Portugal offered by various companies.
Summer Picnic Elopement by The Wedding Planner in Portugal
This company's summer picnic elopement happens in gorgeous palace gardens and includes:
Price: €2.350
Beach Elopement Package by The Wedding Planner in Portugal
This wedding package allows you to get married on a beach and includes:
Price: €1.710
Lady of the Rock Package by Love and Lace
This wedding is set on a romantic clifftop and includes:
Venue Rental

Ceremony Set up at the clifftop with Arch & Flowers
Legal Fee for Civil marriage OR Celebrant for symbolic Blessing
Wedding planning services and wedding ceremony coordinator
Price: €3.055
Oceanfront Elopement by The Wedding Planner in Portugal
This wedding package happens in a stunning Villa by the Sea and includes:
Price: €2.890
Portugal Elopement Package by Somewhere Crazy
This wedding package for an elopement in Portugal includes the option of choosing various locations and the price could change depending on the time of year, guests, and other factors.
A wedding celebrant and a customized ceremony
A photographer – 4-hour photoshoot
A flower bouquet and buttonhole
Wedding planning- including timeline, team & location
Coordination on the day
Price: €3.500
Portugal is blessed with over 300 days of sun every year so while in your home country, a wedding must occur in a few short months, Portugal is more flexible. The weather in Portugal is quite moderate meaning it does not get that cold in the winter.
However, to make sure you have a sunny day, the best times to get married in Portugal are between late March and late October, avoiding the winter months. The warmest month is August with an average of 30 degrees celsius, but this month will be the busiest with tourists, along with July.
Wedding legal requirements: What do you need to get married in Portugal?
You will need a marriage license from the Civil Registry Office and it usually takes around one month for the Portuguese authorities to process this request. When you have the license granted, you can book a date for the civil wedding. The request for the license must be done at least 6 weeks before the wedding and the wedding must happen within 6 months of the authorization.
You will get married according to Portuguese law, in the presence of a Registrar. You cannot be married at an embassy in your own country.
You can have a Civil or Catholic wedding, both are legally binding. However, before any religious wedding, a civil ceremony and the marriage certificate must occur for it to be legal.
Don't worry, you won't just be married in Portugal! After the wedding, an international certificate is issued so you can register the marriage in your country.
No legal residency requirement!
Frequently Asked Questions (FAQ) About Weddings in Portugal
How much does a wedding in Portugal cost?
The average price for a wedding in Portugal is anywhere between €15,000 and €25,000 for 85 to 100 guests. However, if you opt for a smaller wedding such as an elopement with just the couple present this should cost less than €5,000.
Can you legally marry in Portugal?
Yes. You will get married according to Portuguese law, in the presence of a Registrar. However, after the wedding, an international certificate is issued so you can register the marriage in your country.
Can a foreigner get married in Portugal?
Yes, you can marry according to Portuguese law. There's no legal residency requirement for weddings in Portugal.
Are same-sex marriages legal in Portugal?
Yes. In 2010, same-sex marriages became legal in Portugal, while same-sex partnerships have been recognized since 2001. Same-sex married couples have the same rights regarding property, taxes, and inheritance.
What is the best time to get married in Portugal?
The best time to get married in Portugal is between late March and late October, with late May and early June being the best months for sunny days, without too much heat.