Sintra is a hidden gem in Portugal, only 30 minutes from Lisbon. An official UNESCO Cultural Landscape, Sintra features incredible palaces that once belonged to royals and aristocrats, incredible beaches, and magical forests.
If you're planning your visit, you must also be looking for the perfect hotel in Sintra. We have got you covered with our top favorite hotels in Sintra, at various price points to fit your budget. Let's take a look at the 9 best hotels in Sintra.
Tivoli Palacio de Seteias is a 5-star hotel that offers an ambiance of the XVIII century that will make you feel like royalty. The hotel is filled with ballrooms with beautiful tapestries and rooms with elegant furniture. The hotel is located 1 kilometer from the center of Sintra and provides views of the Moorish Castle and Pena Palace. Palacio de Seteais features a swimming pool, tennis courts, and an equestrian center where you can enjoy a horse riding lesson. The Restaurant Seteais offers a refined palace-like setting serving Portuguese and international cuisine. The Anantara Spa is tucked on the grounds of the palace between exotic gardens and mountain space. The spa has three treatment rooms, including one for couples where you can enjoy Vichy shower therapy, massages, and more.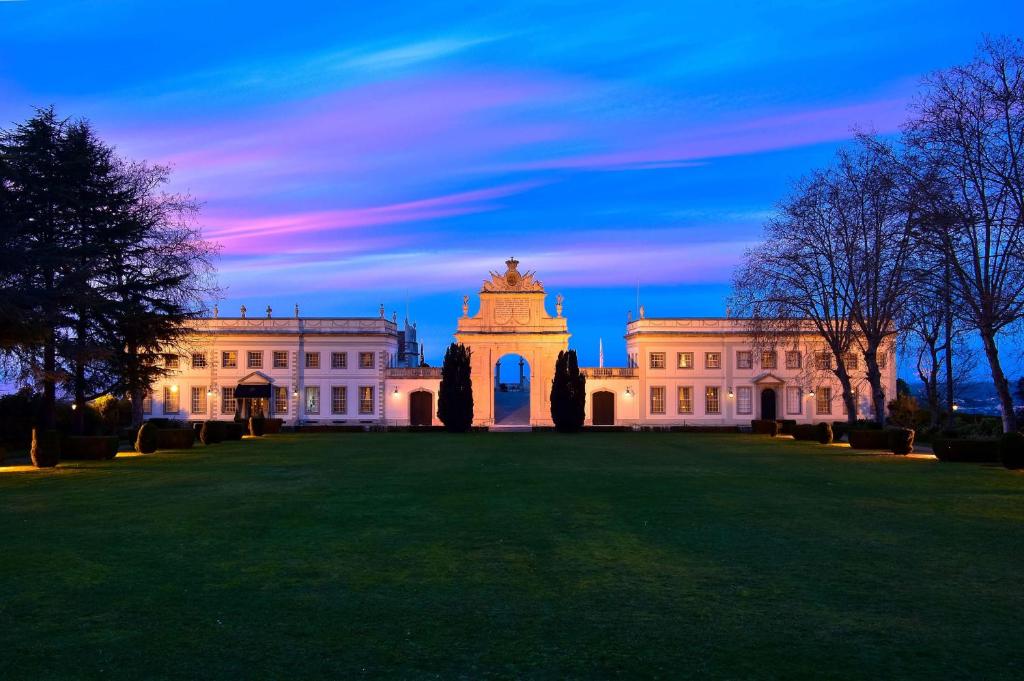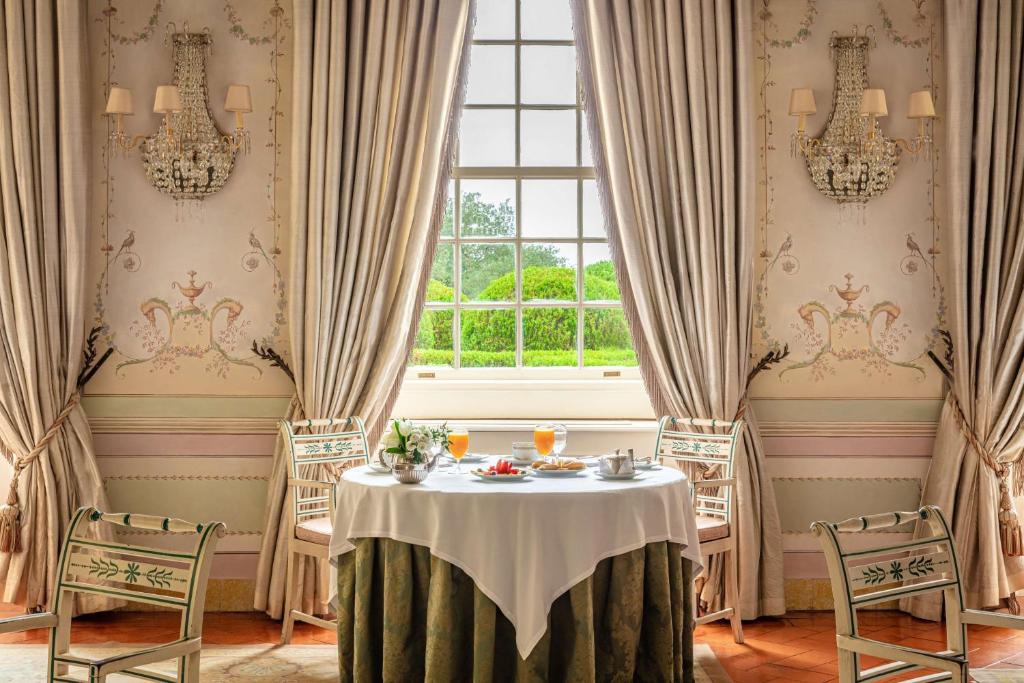 Penha Longa Resort is a 5-star resort that features a 27-hole championship golf course, a 1500m2 spa center, and three Michelin star restaurants. Located around 4 kilometers from the center of Sintra in the rolling hills of the Sintra Cascais Nature Reserve, the resort was designed by Robert Trent Jones Jr. The resort features indoor and outdoor pools, tennis and squash courts, horse riding, a spa, and fitness center, as well as a kids club. All guest rooms have private balconies with views of the gardens, pools, and golf courses. Penha Longa Resort is known for its restaurants, having 9 in total, with 3 being awarded Michelin stars: the Japanese restaurant Midori, the Basque restaurant The Eneko Lisboa, and LAB by Sergi Arola.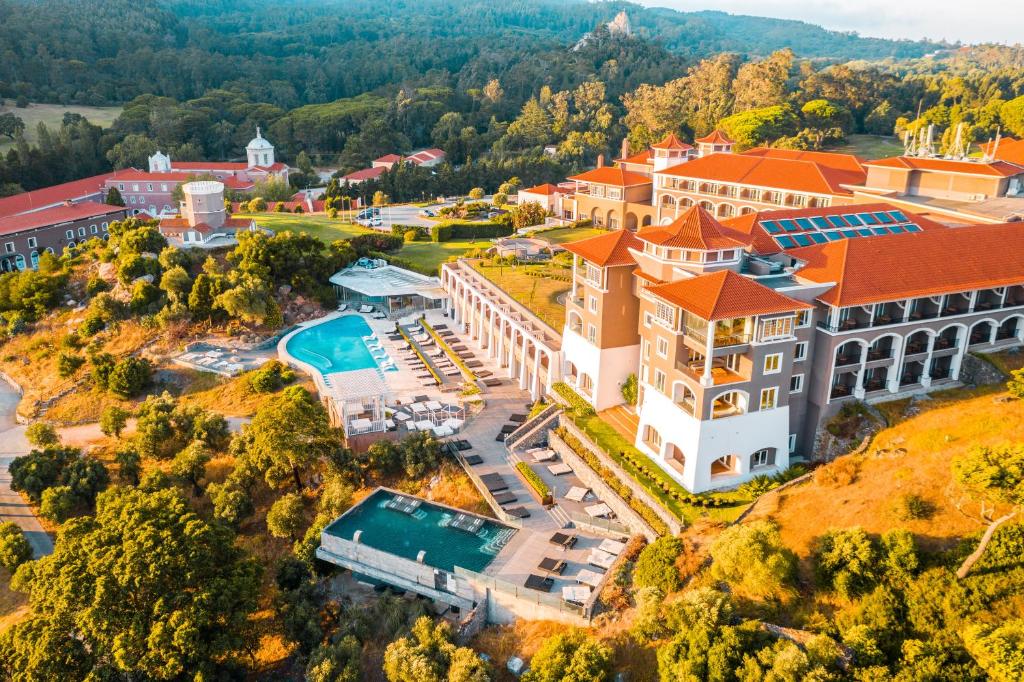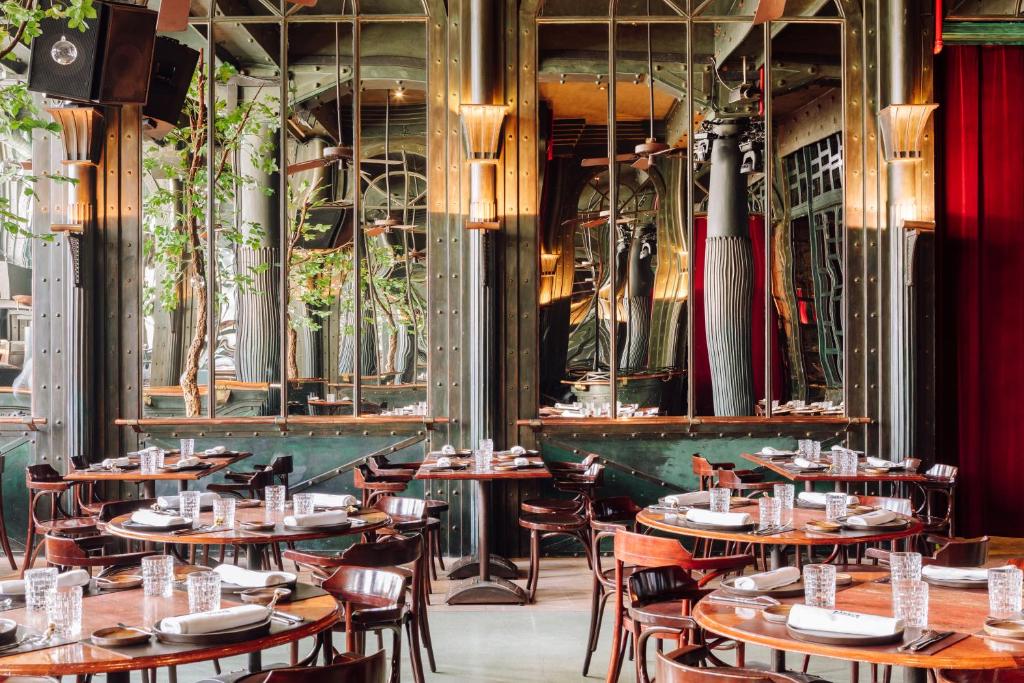 A 5-minute drive from the center of Sintra, Vila Gale Sintra is located in Varzea de Sintra and is purposely designed to provide a positive wellness experience with an innovative health concept. The Spa Satsanga has a panoramic heated indoor pool with views of the Varzea de Sintra, a sauna, a hot tub, a Turkish bath, a gym, a fitness area, and more. The hotel offers a Revival Medical Spa which features a store, medical appointments, as well as nursing and clinical analysis. The facilities are endless, from a beauty salon to a library and a Kids Club with a trampoline, this place is tailored for the whole family. Each guest room is carefully decorated and features a private balcony. The restaurants feature light gourmet and low-calorie buffet options with views of the Pena Palace.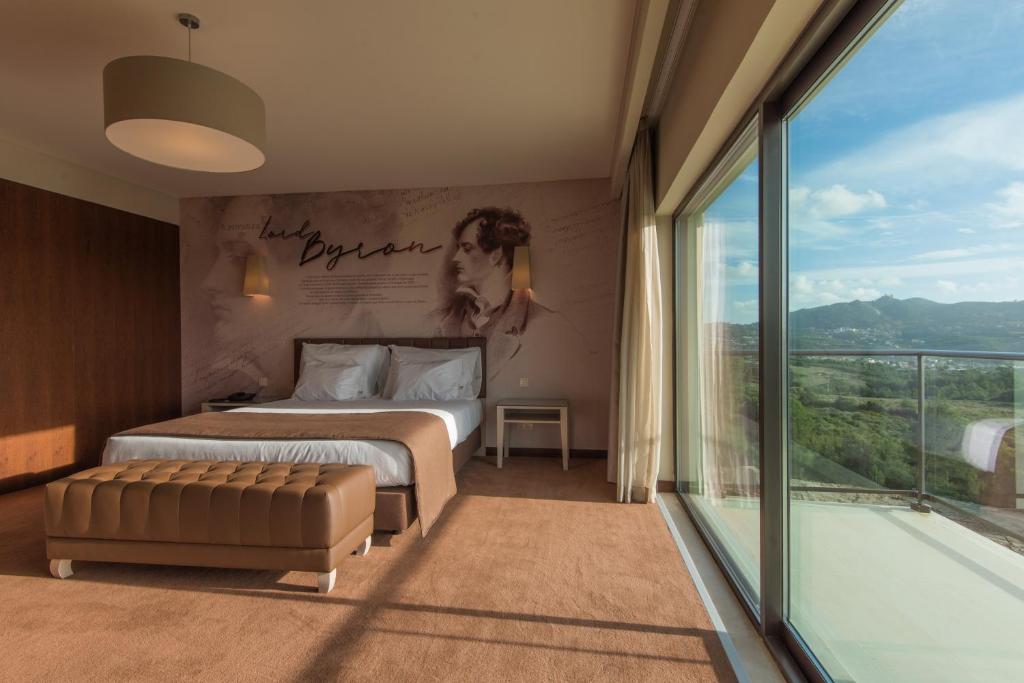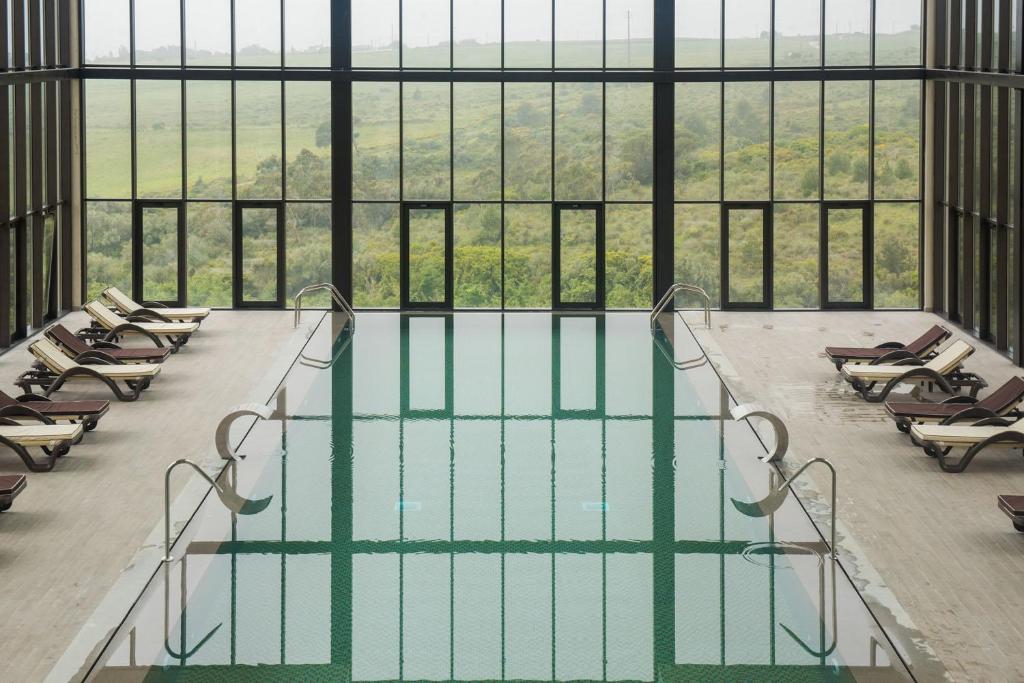 A 19th-century manor house, Sintra Marmoris Palace is only a 7-minute walk from the historical center of Sintra. This place opened in 2017 after being restored, over 100 years after it was first built. The Marmoris Palace has 9 rooms divided over two separate buildings, between 14,000m2 of landscaped gardens. The elegant rooms offer views of Pena Palace and the Moorish Castle. While the Marmoris Palace does not feature a spa, it includes a large outdoor pool that can be partially covered. You will get greeted with a complimentary drink and perhaps a few peacocks wandering the gardens.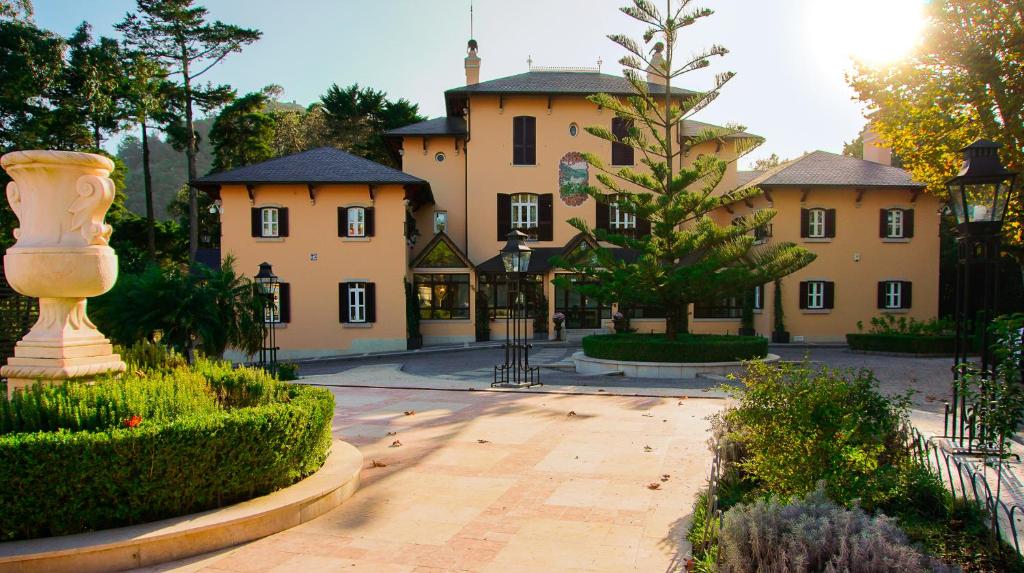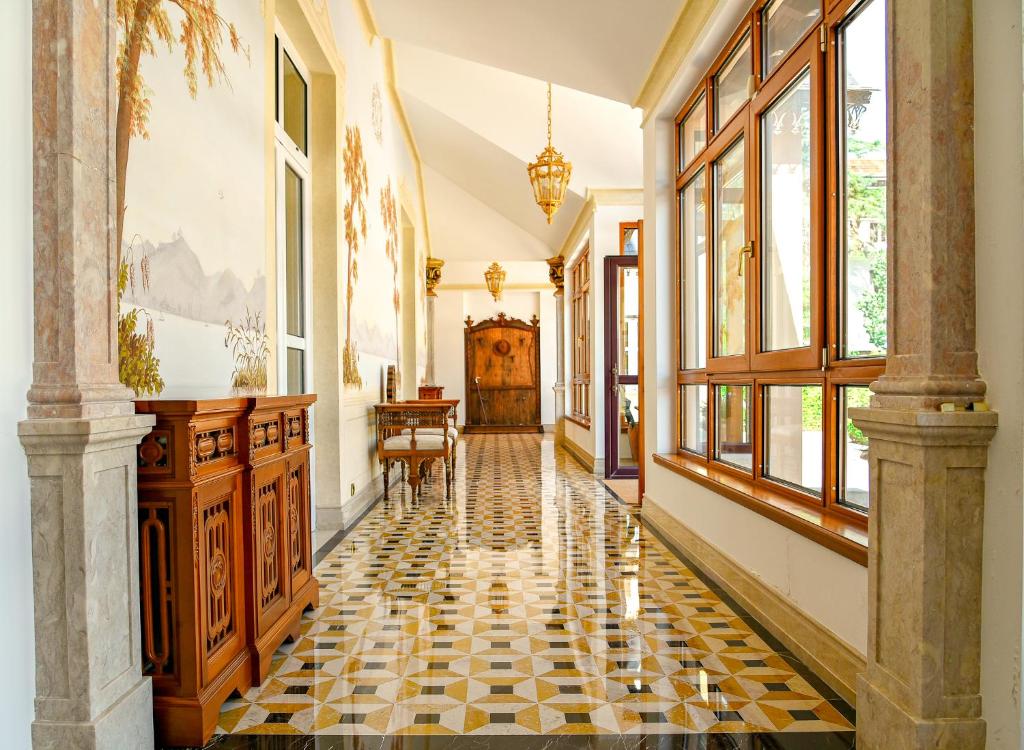 A country-style house in the heart of Sintra, Lawrences Hotel was founded in 1764 by an English man, making it the oldest hotel in Portugal. Many iconic authors have slept in these rooms, including Eça de Queirós and George Lord Byron. The hotel features elegant French windows and a romantic atmosphere with modern amenities in the guest rooms including Wi-Fi and a TV. Each room has its own name, rather than a number to preserve the romantic ambiance of the hotel throughout the centuries. Lawrence's Hotel also features a spa and a restaurant with views of the greenery of Sintra.

Purchased and renovated by a couple in the early 2000s, Chalet Saudade offers stunning rooms with painted high ceilings and incredible sunlight, in the heart of Sintra. Although the 19th-century building has been renovated, the architecture and style remain in place. Chalet Saudade features romantic gardens with antique water fountains and ponds, typical of mansions and large homes in Sintra. This place has plenty of room options, from a superior suite to a family suite, as well as twin rooms.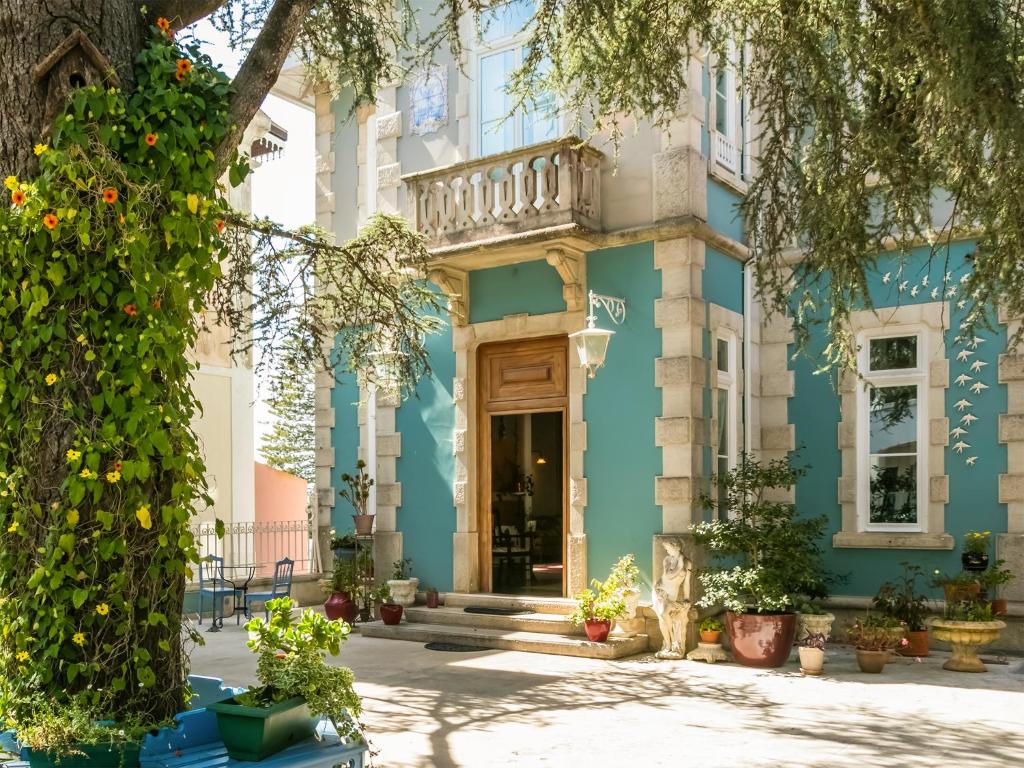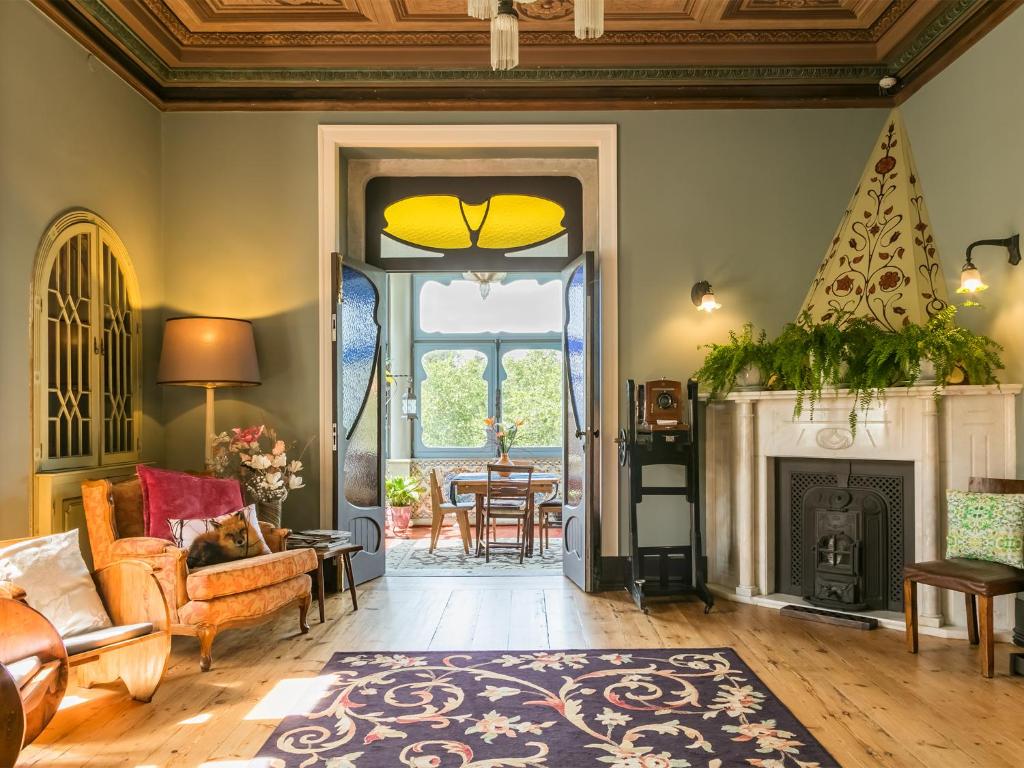 Sintra Boutique Hotel is a 4-star hotel in the center of the historic town of Sintra, offering views of the Sintra-Cascais Natural Park. The hotel features an upscale restaurant serving Portuguese cuisine with a contemporary twist. Each spacious room comes equipped with a flat-screen TV and a private bathroom with luxury toiletries. Sintra Boutique Hotel is also part of the Travel Sustainable program, as its taken significant steps to make sure your stay is more eco-friendly.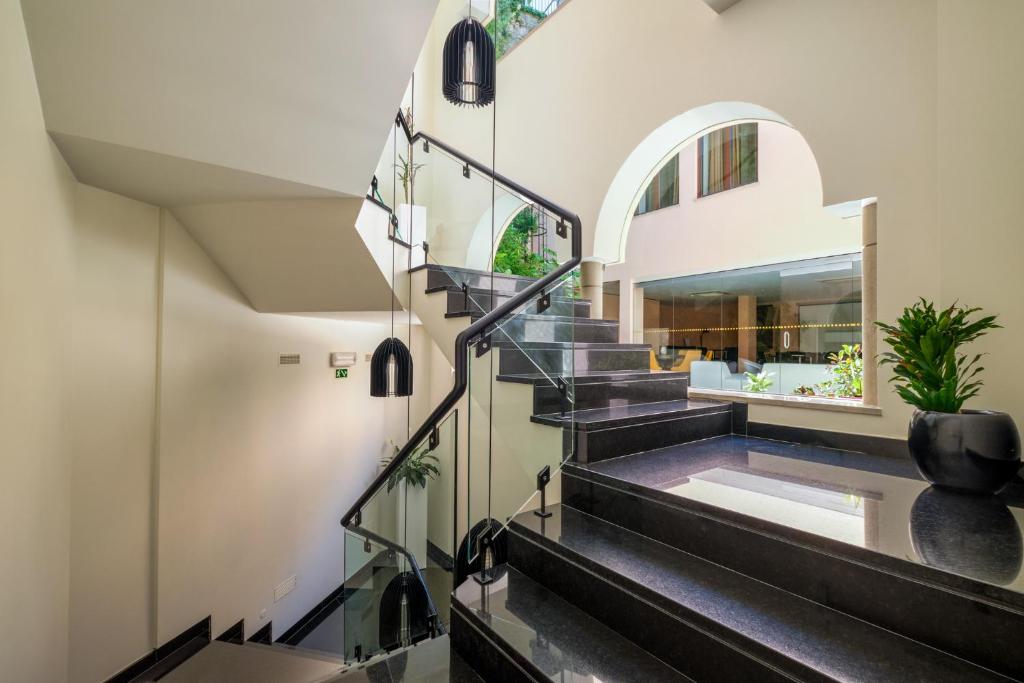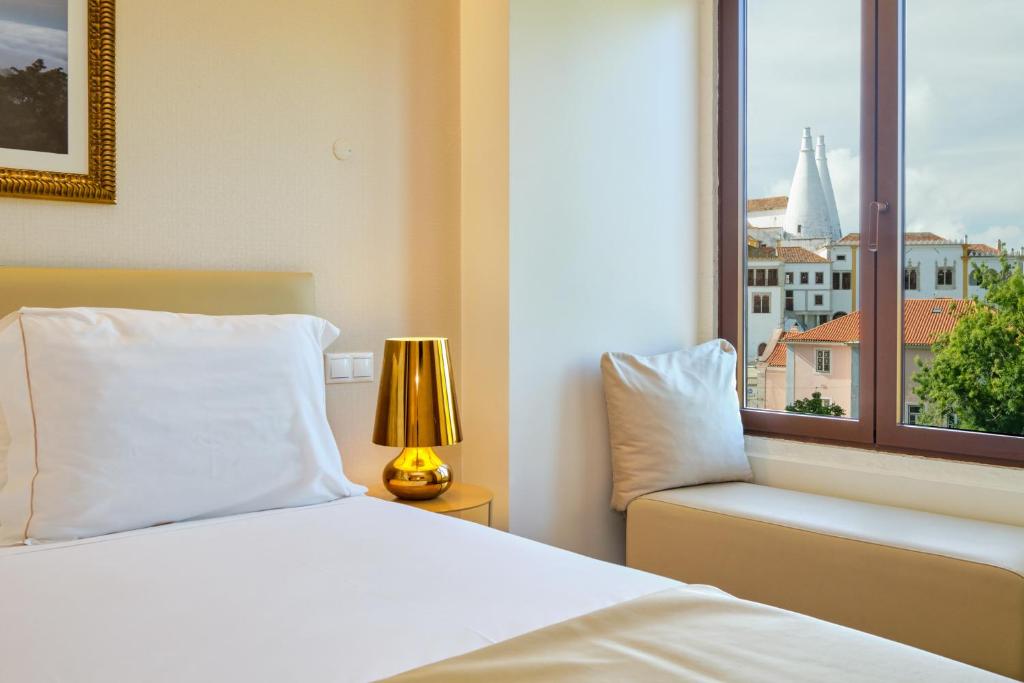 Tivoli Sintra is located in a relaxing setting within the Sintra greenery with views of the Sintra-Cascais Natural Park. A 4-star hotel, Tivoli Sintra is located within walking distance from Sintra's main attractions. Each modern room features air conditioning, a minibar, and a satellite TV. The Miranda Restaurant offers panoramic views, serving a menu of Portuguese and international dishes. Relax and have a drink after dinner at the Terrace Bar.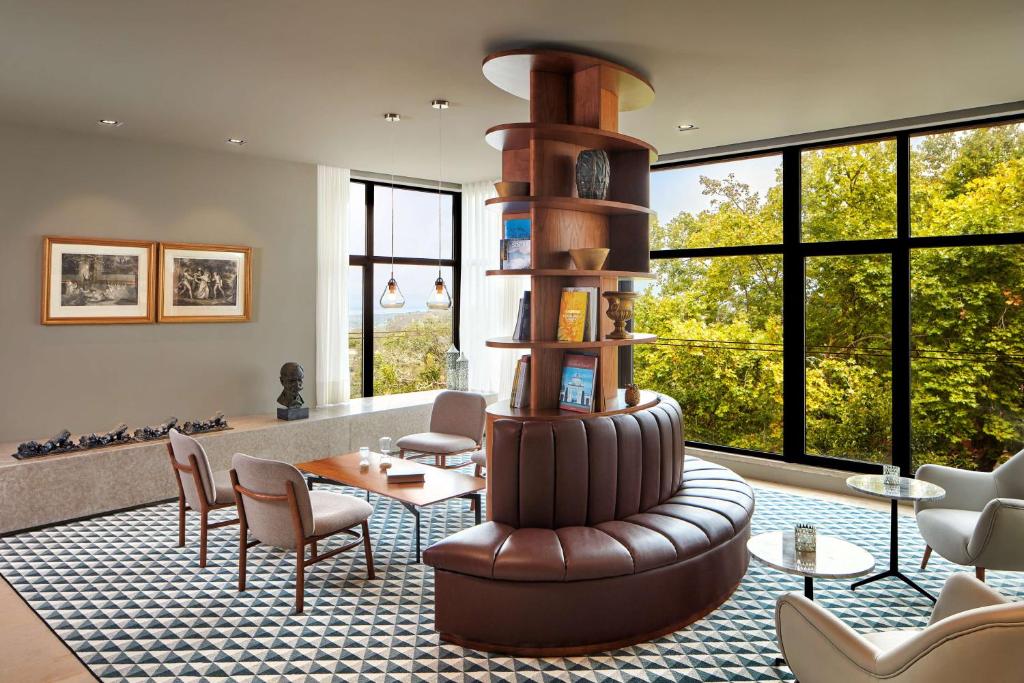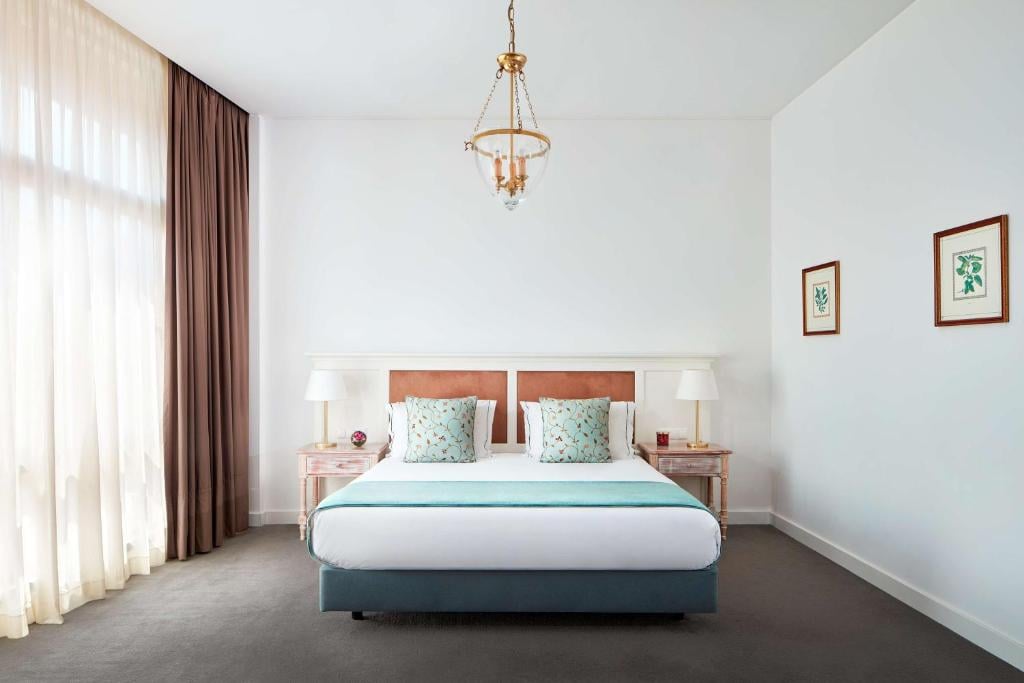 One of the best bed and breakfasts in Sintra, Green Chalet Bed & Breakfast is only 10 minutes from the historical center. This B&B has two floors, 9 rooms, a breakfast area, a garden, and an outdoor terrace. The green theme seeks to represent the vegetation of Sintra. The outdoor terrace is oftentimes used for yoga lessons, perfecting for getting to know other tourists.