One of the most popular holiday destinations in the Algarve with tourists, Albufeira is a former fishing village in the Faro district. Albufeira is also the largest seaside resort in the Algarve, featuring lovely beaches, a marina, and a vibrant nightlife. It's, therefore, a great vacation destination for all people, whether you are looking for nights outs with friends or a family vacation. Let's take a look at the 5 best hotels in Albufeira so you can start booking your summer vacation.
Salgados Dunas Suites is a 2-minute walk from the amazing Salgados Beach. The 5-star hotel has 6 outdoor swimming pools with lovely sun loungers. The pools overlook the landscaped garden and feature a snack bar where guests can enjoy a refreshing cocktail. The modern rooms offer panoramic views and are equipped with air-conditioning, a flat-screen TV, a minibar, and a private balcony.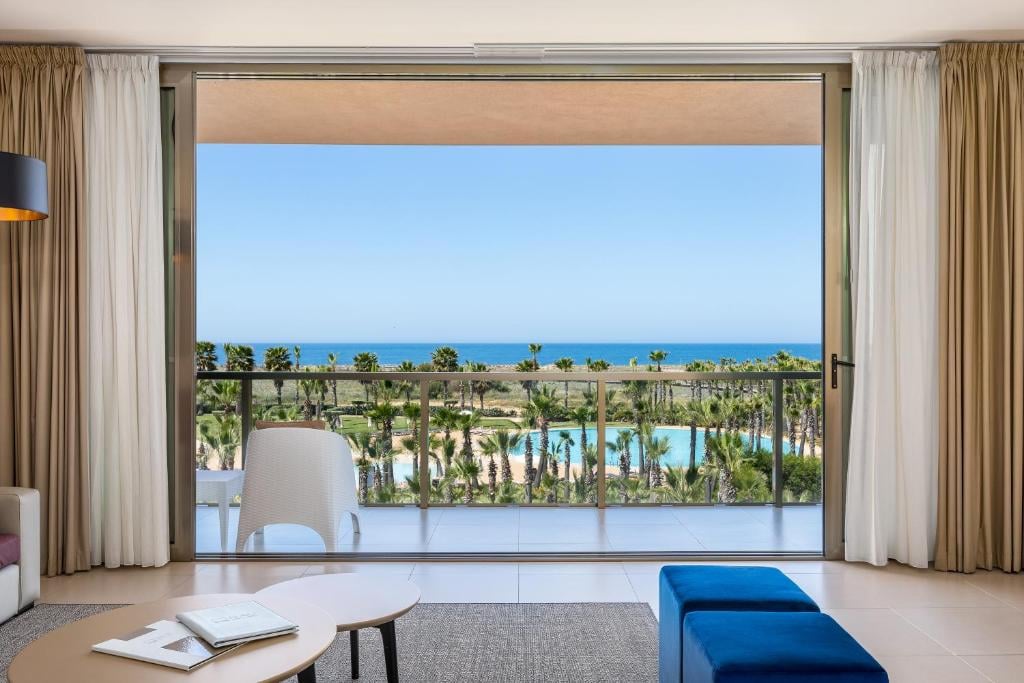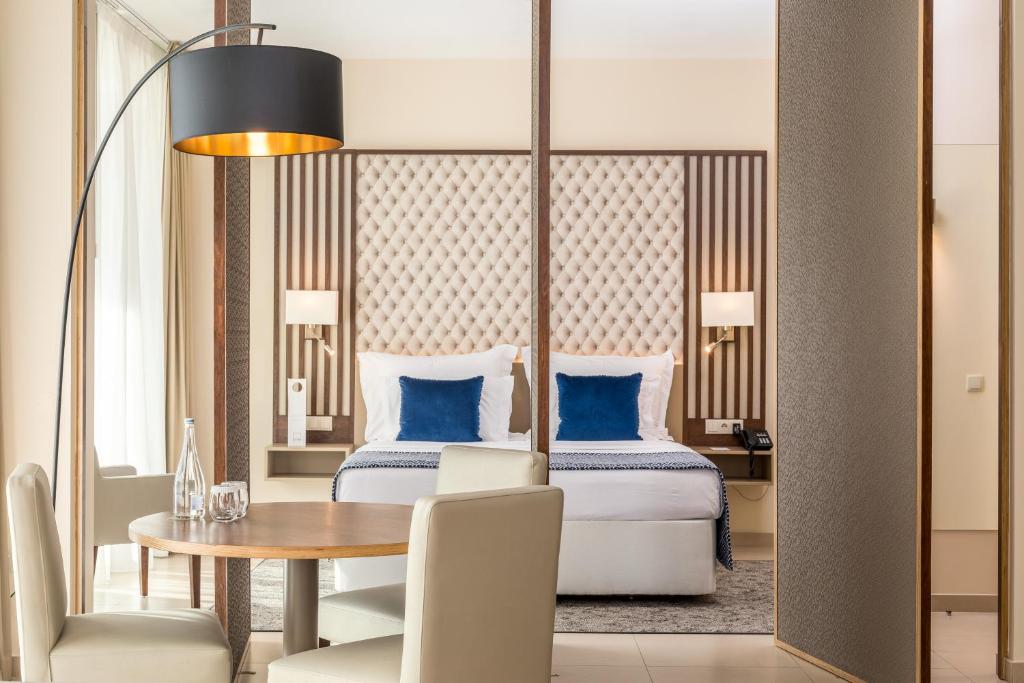 Located next to the Salgados Golf, Salgados Palace is a 5-star hotel, a 10-minute walk from the beach. The hotel features 3 outdoor swimming pools, a SPA & Wellness Center, as well as restaurants and bars. The SPA is only open for those 16 and over, offering a heated indoor swimming pool, a Turkish bar, and a sauna. Salgados Palace's modern rooms feature a private entrance, bathroom flat-screen TV, and minibar.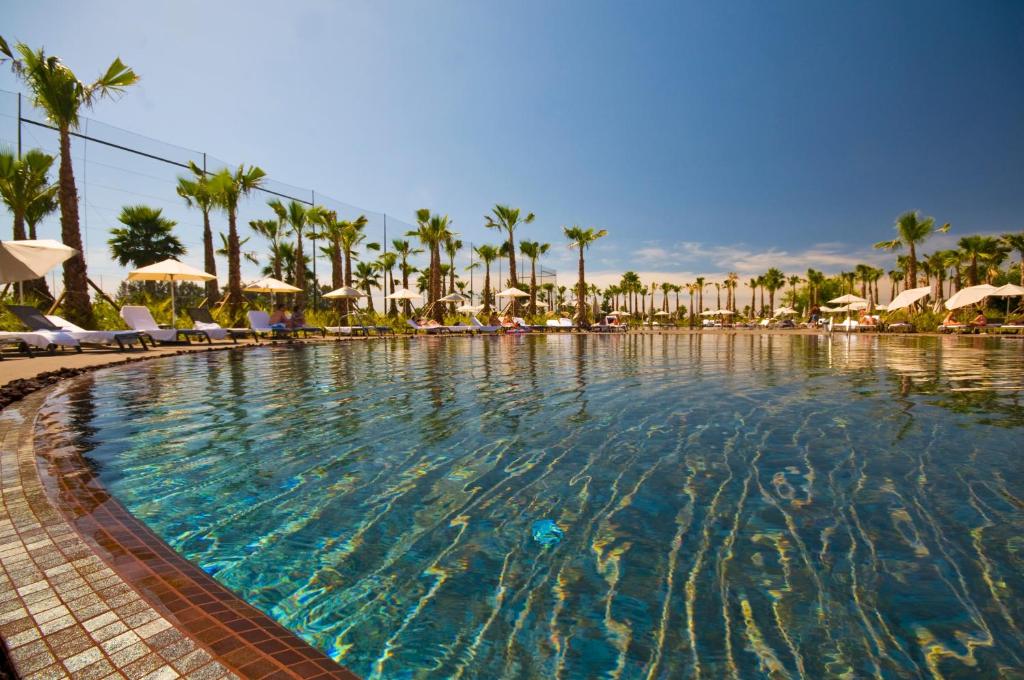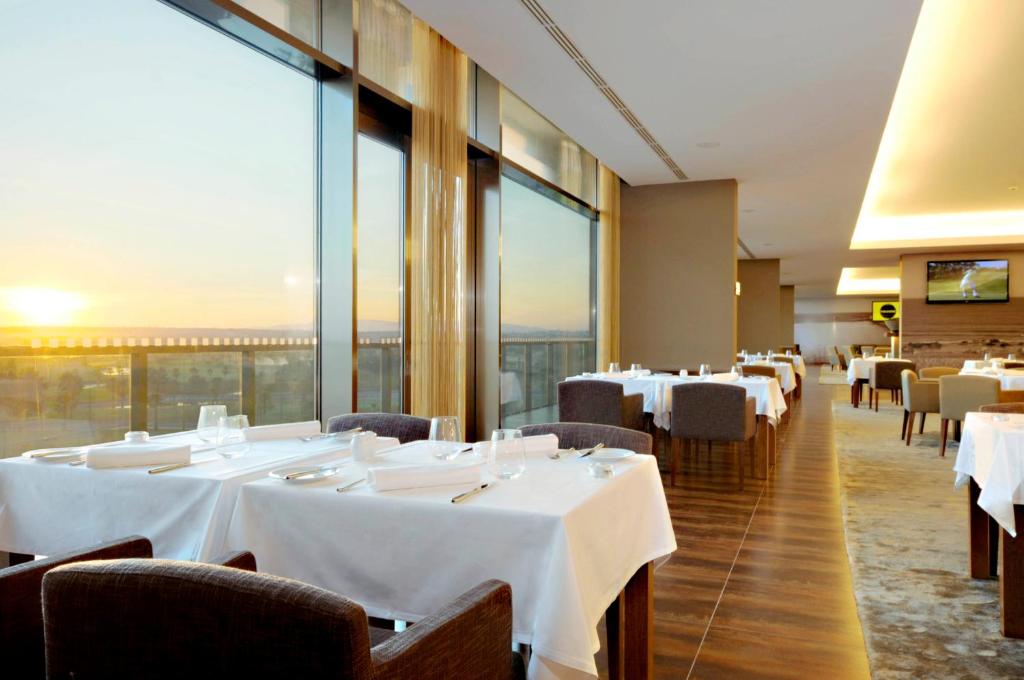 Located a 2-minute walk from Santa Eulalia beach, Grande Real Santa Eulalia is a 5-star hotel that fits every family. Featuring 4 outdoor swimming pools, a Thalassotherapy Spa, a Kids Club, restaurants, and bars, this resort has everything you need. The Spa includes 17 treatment rooms, a pool with a Thalasso circuit, massage rooms, a sauna, and more. Each room or apartment is equipped with air conditioning, a TV, and a private balcony.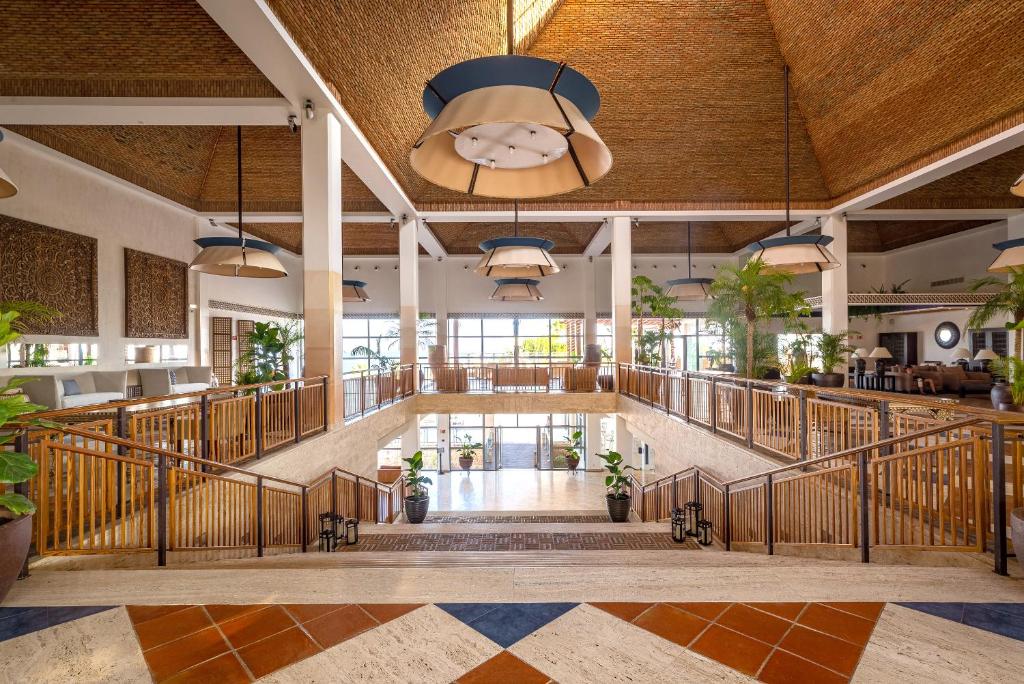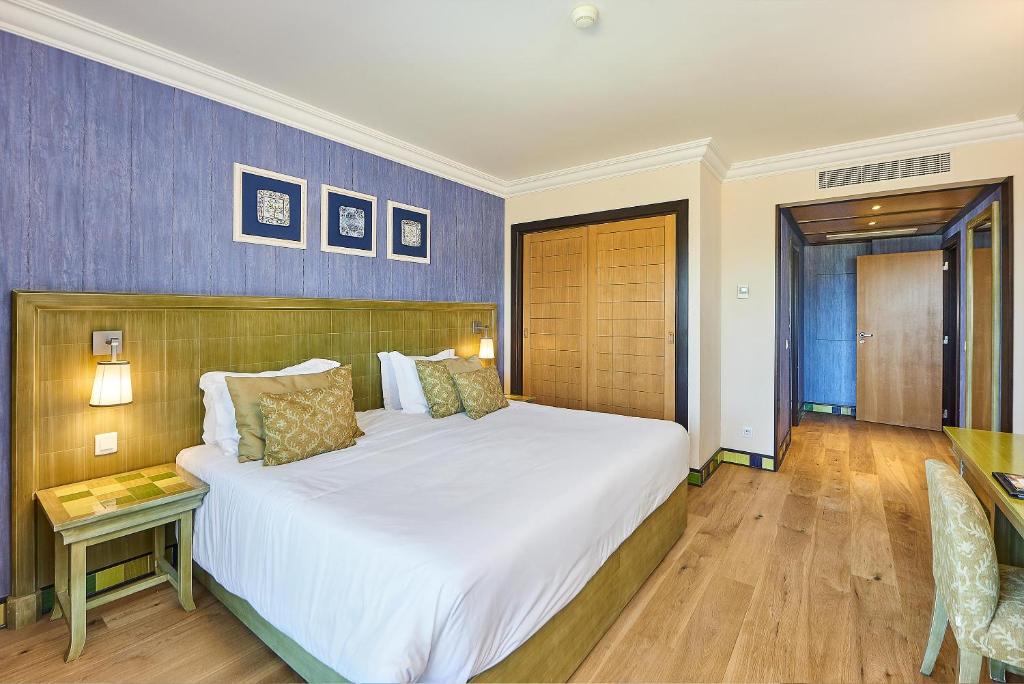 EPIC SANA Algarve Hotel is a 5-star hotel location between Vilamoura and Albufeira, only a 3-minute walk from the beach. The hotel features direct access to the beach, a large spa, an indoor pool, and five outdoor pools. The rooms at EPIC SANA have a contemporary design with white marble bathrooms and showers and bathrooms, as well as a balcony. There are four restaurants at the hotel, all offering a contemporary menu for a fine dining experience.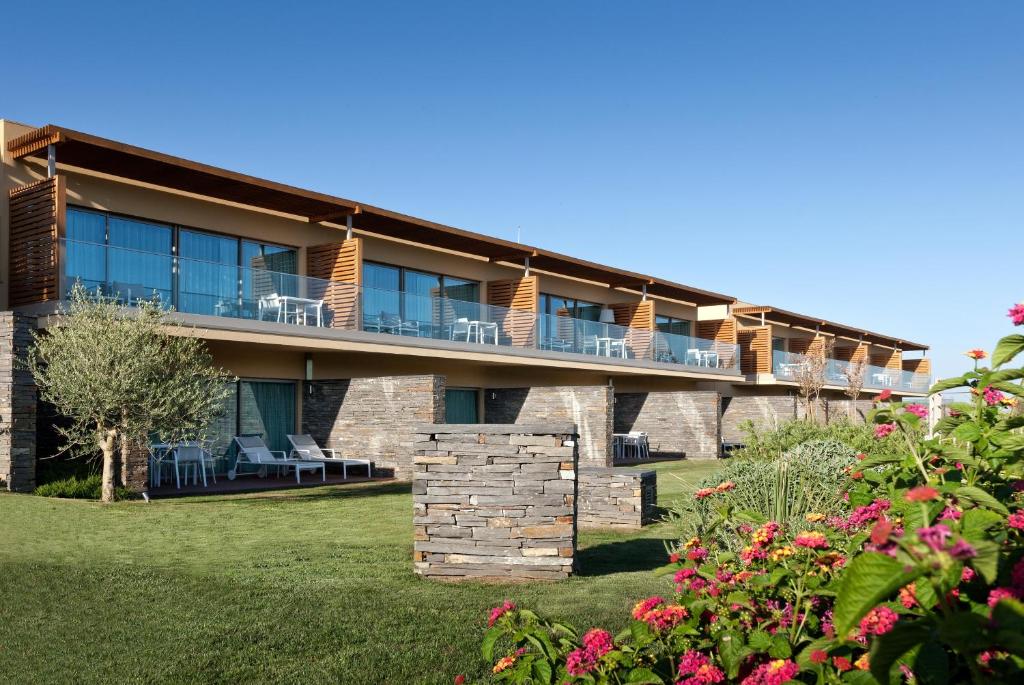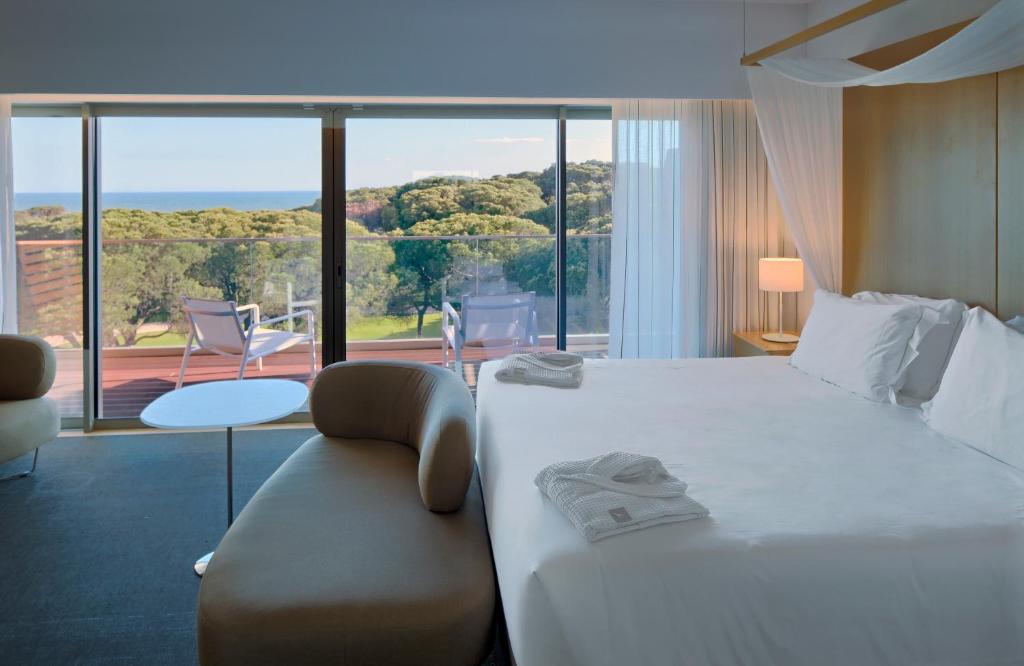 Less than 7 kilometers from Albufeira, the Pince Cliffs Ocean Sites overlooks the coastline of the Falesia beach. The 5-star hotel's suites feature terracotta and tile flooring with views of the resort, pool, or garden. The suites have an open plan bathroom concept, with the larger ones having a fully equipped kitchen with modern appliances. The hotel features six outdoor pools, a heated indoor pool, and a Serenity Spa.

Join our FB group Portugal Travel & Living for all things Portugal and news updates