While most large resorts have only been built in recent decades, Portugal features beautiful resorts at a variety of pricepoints. Whether you want to enjoy the island of Madeira, stay at a relaxing resort near Lisbon or enjoy the Douro Valley, Portugal is bound to have a resort for you.
Keep in mind that all-inclusive packages are far less common in Portugal than in other countries and that in general, resorts tend to be a luxury that is not incredibly affordable.
If you are looking for a more relaxed vacation in Portugal, let's take a look at the 7 best luxury resorts in Portugal 2023.
1. Saccharum – Hedonist Design Resort
Located on Calheta Beach, on the island of Madeira, Saccharum is a 5-star luxury resort situated between the gorgeous mountains of Madeira and the Atlantic ocean. A Savoy Signature hotel and spa, this place has everything you need for a luxury stay.
Featuring an infinity pool with views of the ocean, a large spa with an indoor pool, multiple restaurants, bars, and more, you don't even need to leave the resort. Saccharum even has a squash field and a game room for children. Every room in this hotel is designed by a different local artist on the theme of sugar cane. The hotel also offers self-catering apartments.
2. Six Senses Douro Valley
Six Senses Douro Valley offers stunning views of the terraced vineyards of the UNESCO World Heritage Douro Valley in the north of Portugal. This resort is located in a renovated 19th century manor house and offers spa treatments, wine tastings, and a beautiful infinity pool.
Rooms feature a contemporary decor with elegant bathrooms which include both showers and bathtubs. At the resort's Wine Library you will find more than 750 of vintage wines in the region, as well as cheeses to go with your tasting.
This 8 hectare property also includes an organic garden, yoga programs, an indoor pool, arctic showers, water beds, and even a library where you can enjoy a good book.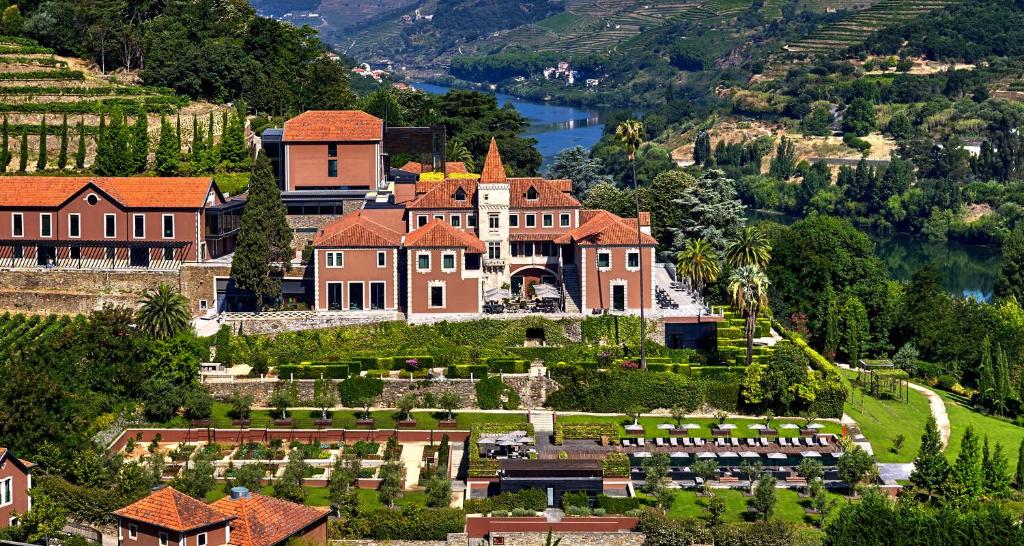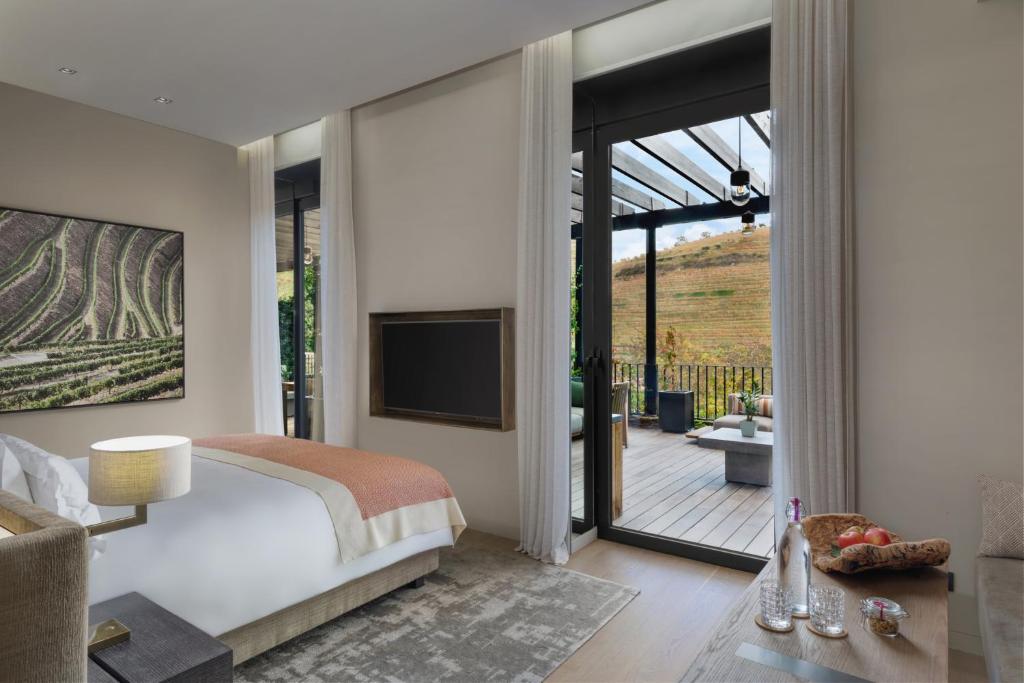 3. Pestana Troia Eco-Resort & Residences
Located on the tropical-like Troia Peninsula around 1 hour away from Lisbon, Pestana Troia Eco-Resort features private villas surrounded by native plants and white sands to protect the environment and natural species of the region.
The spaces between the villas are meant to promote an environmentally-friendly experience, inviting guests to use sustainable vehicles such as bicycles or walking.
The winner of the Best Eco-Tourism Project in 2015, this resort covers an area of more than 100 hectares and has exclusive access to the beach, featuring indoor and outdoor swimming pools, sports facilities, saunas, Turkish baths, and gyms. There is also an 18-hole golf course nearby.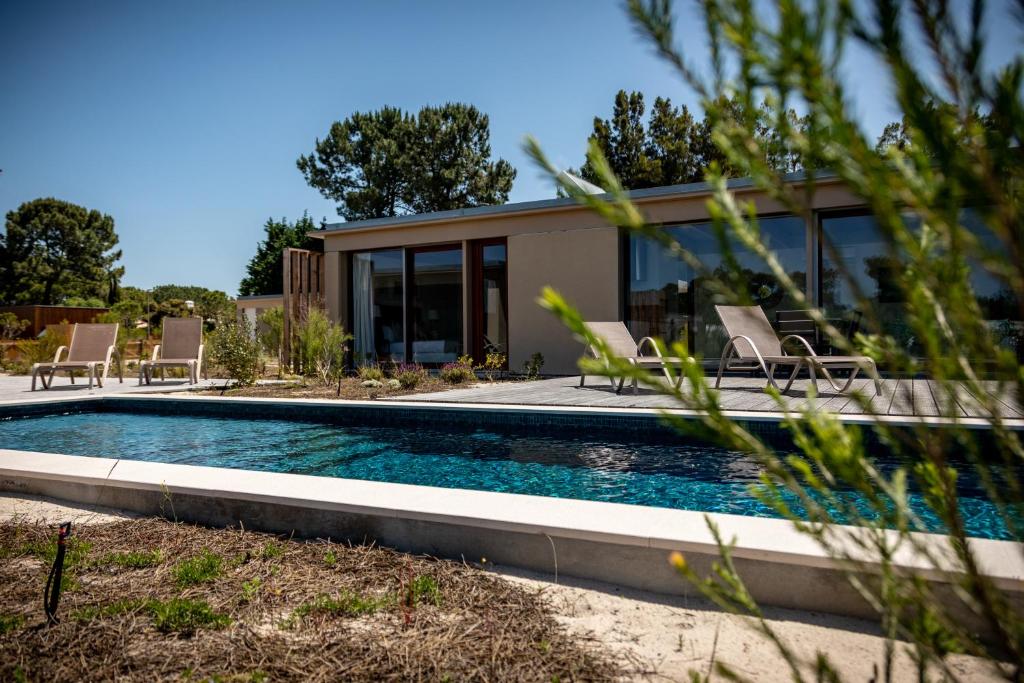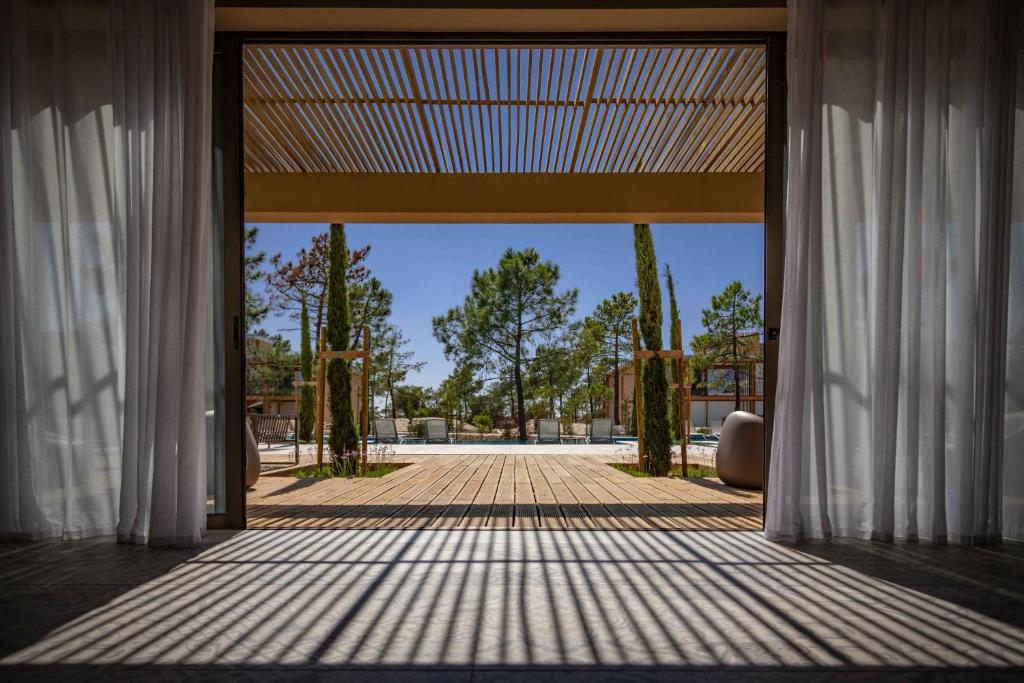 4. Vila Vita Parc Resort & Spa
Located in Armação de Pera in the Algarve, Vila Vita Parc Resort & Spa is situated on the top of a hill overlooking the Atlantic ocean. Each room features a terrace or balcony providing relaxing views of Armação de Pera or the ocean.
Its gardens feature multiple pools, a children's park, a tennis court, and a mini-golf course. The Vila Vita spa has 12 treatment rooms for relaxing massages. The resort has 10 restaurants and six bars, so there's so much to choose from. The resort has both rooms, studios, and even larger apartments.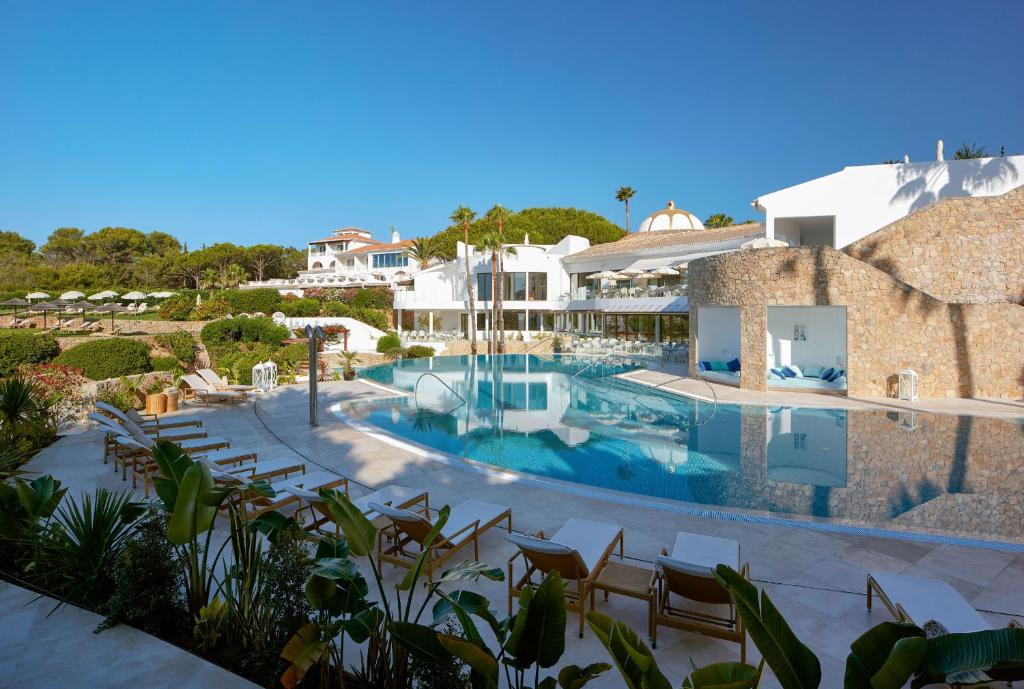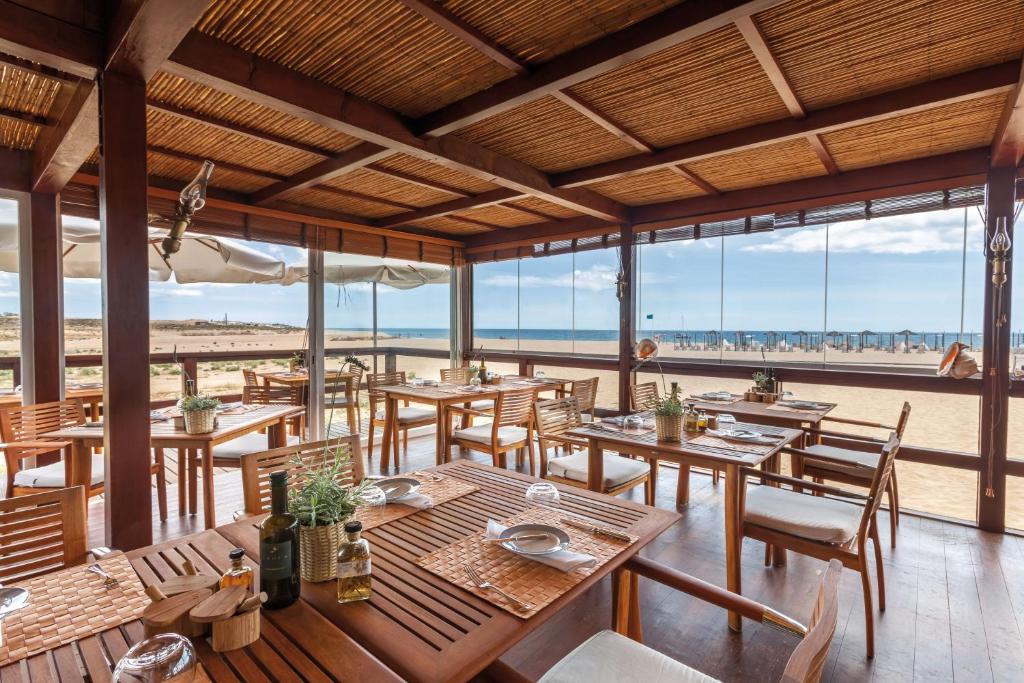 5. Domes Lake Algarve
Located next to Praia da Falesia in Vilamoura, Algarve, Domes Lake Resort is a luxurious 5-star space that features multiple outdoor pools, including one with fake sand, a large spa, and various restaurants, including a floating one on the lake.
Also known as the Lake Resort, Domes Lake Algarve provides a relaxing experience where you get to lounge on the sunbeds, order delicious drinks and food, and be only a step away from the beach.
This place even offers Haute-Living services, including a dedicated director, a private salon with VIP services, and private check-in. You will be only a few minutes away from Vilamoura Marina, as well as 20 minutes by car from Albufeira.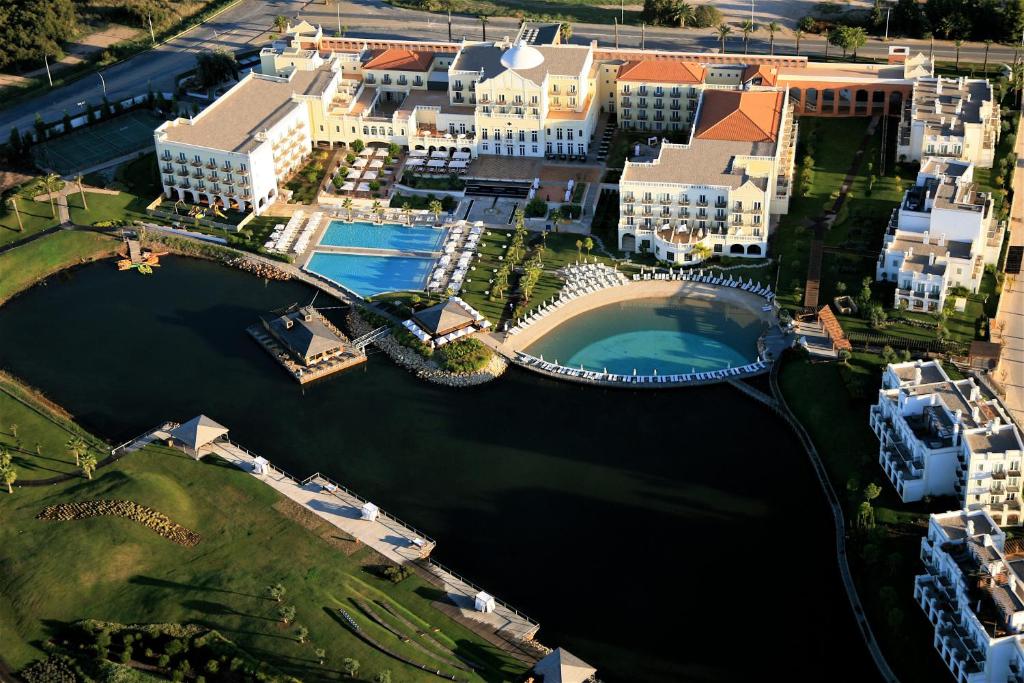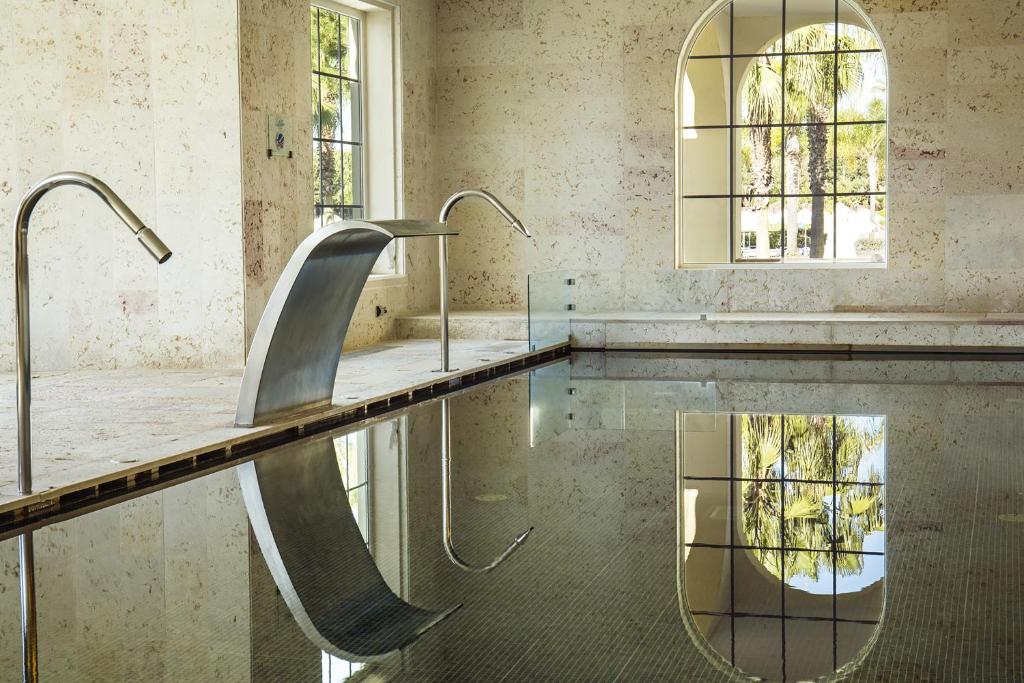 6. Dolce CampoReal Lisboa
What about a full-blown resort less than 30 minutes away from the busy city of Lisbon? Located in Turcifal, Dolce CampoReal Lisboa is a 5-star resort that is surrounded by old vineyards. It features indoor and outdoor pools, as well as an extensive spa with a water circuit and relaxing treatments.
The resort includes three restaurants, two bars, as well as tennis courts, a soccer field, and a whole golf course. The rooms have views of either the patio or the gold course. You are close to the Santa Cruz beaches, as well as the city of Torres Vedras.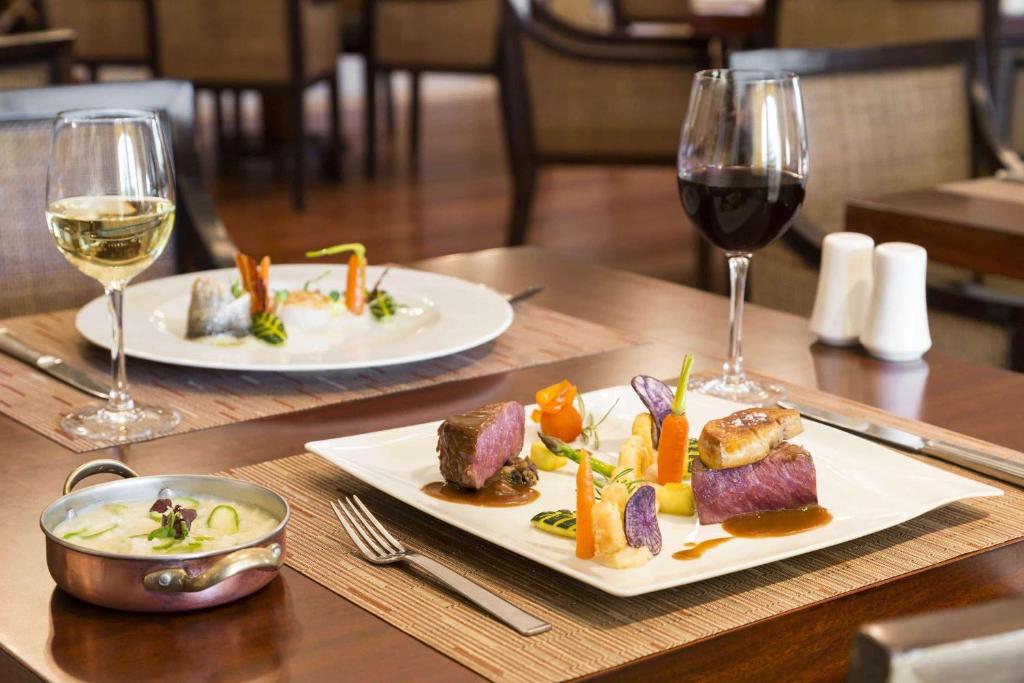 7. Gavião Nature Village
Located near the Alamal beach in Alentejo, Gavião Nature Village seeks to provide guests with a unique experience in contact with nature, without sacrificing comfort. The eco resort features an open camping area, 10 cork eco-friendly shelters made of local materials, and 13 Glamping tents that feel like a hotel room, but were constructed sustainably, featuring solar panels.
The village also includes a spa circuit offering a jacuzzi, sauna, Turkish bath, and outdoor swimming pool overlooking the Alentejo.
The accommodation's restaurant, Cadafaz, offers a panoramic view of Belver Castle and serves regional cuisine such as meats, olive oil, and wines made of bioproducts.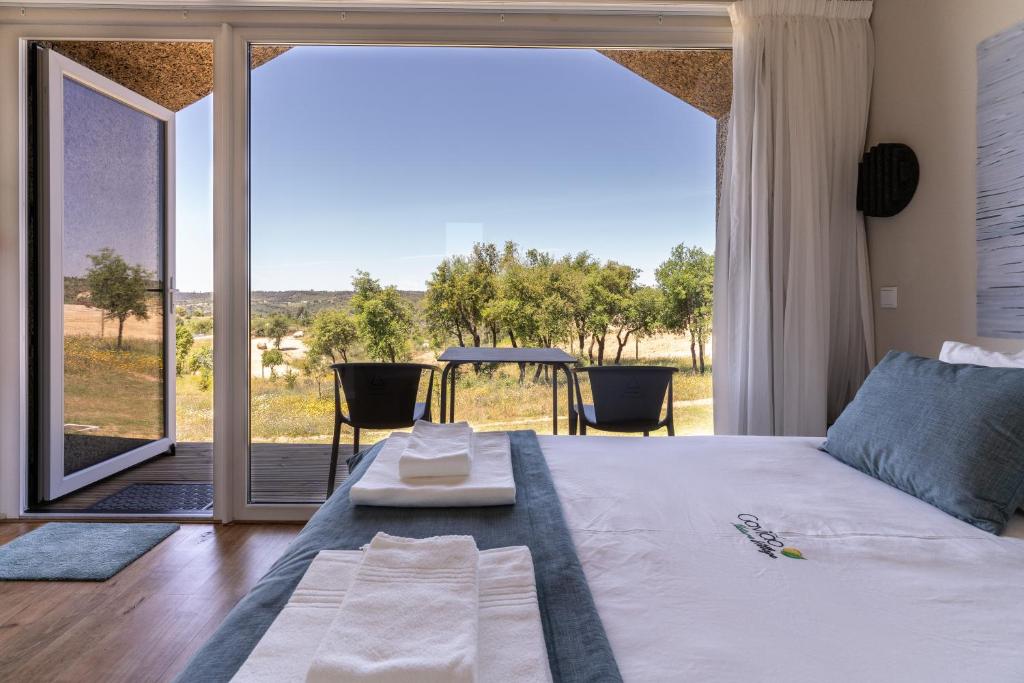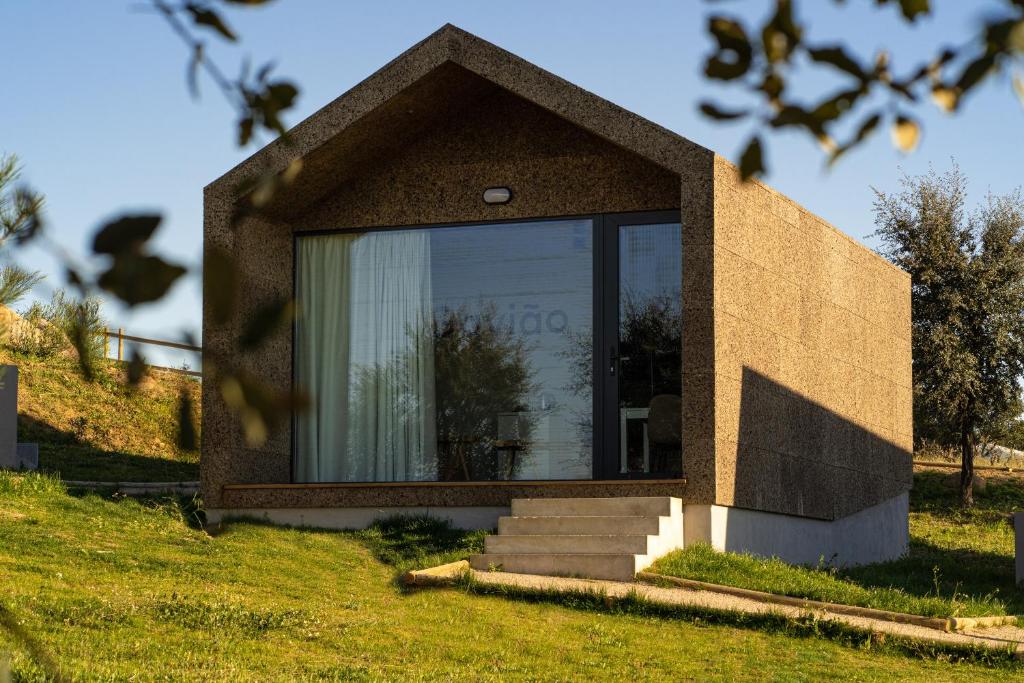 Join our FB group Portugal Travel & Living for all things Portugal and visa updates