Lisbon is an excellent starting point for exploring the stunning beauty of Portugal. If you are spending a week in Lisbon, don't miss out on the surrounding cities and spots to visit that are only a car ride away. There are numerous breathtaking destinations that are perfect for day trips.
From charming coastal towns to historic castles, the surrounding region is packed with amazing sights and experiences. Let's take a look at the 5 best day trips to take from Lisbon for a memorable vacation.
Once the home of Portugal's wealthiest noble families, Sintra is a charming municipality on the Portuguese Riviera known for its beautiful palaces and mansions, 19th-century gardens, and surrounding nature.
A day trip to Sintra from Lisbon is a must-see! On this full-day small group tour, you will feel like you stepped into a fairytale. The tour includes a local guide that will teach you everything about this magical place, stopping at Pena Palace, Cabo da Roca cliffs, and more. All transportation and entrance fees are included!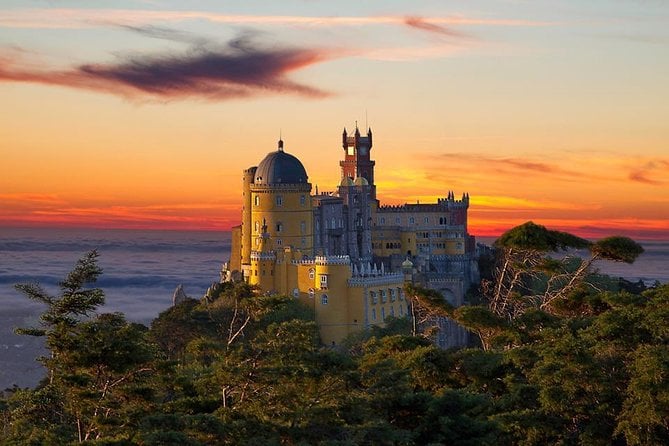 Cascais is a coastal town featuring stunning beaches, delicious restaurants, and quaint stores. Cascais offers a relaxing day away from the chaos of the capital, only a 25-minute drive away.
Why not explore Cascais on a private sailing cruise? This luxurious cruise will take you through the coast, stopping at various spots: the Cascais Marina, Palacio Cidadela Cascais, Santa Marta Lighthouse Museum, Praia da Conceicao, and Estoril. You will also have a chance to swim in the gorgeous waters and sunbathe on the deck.
You can choose from a half-day or full-day trip, and there's free cancellation for up to 24 hours.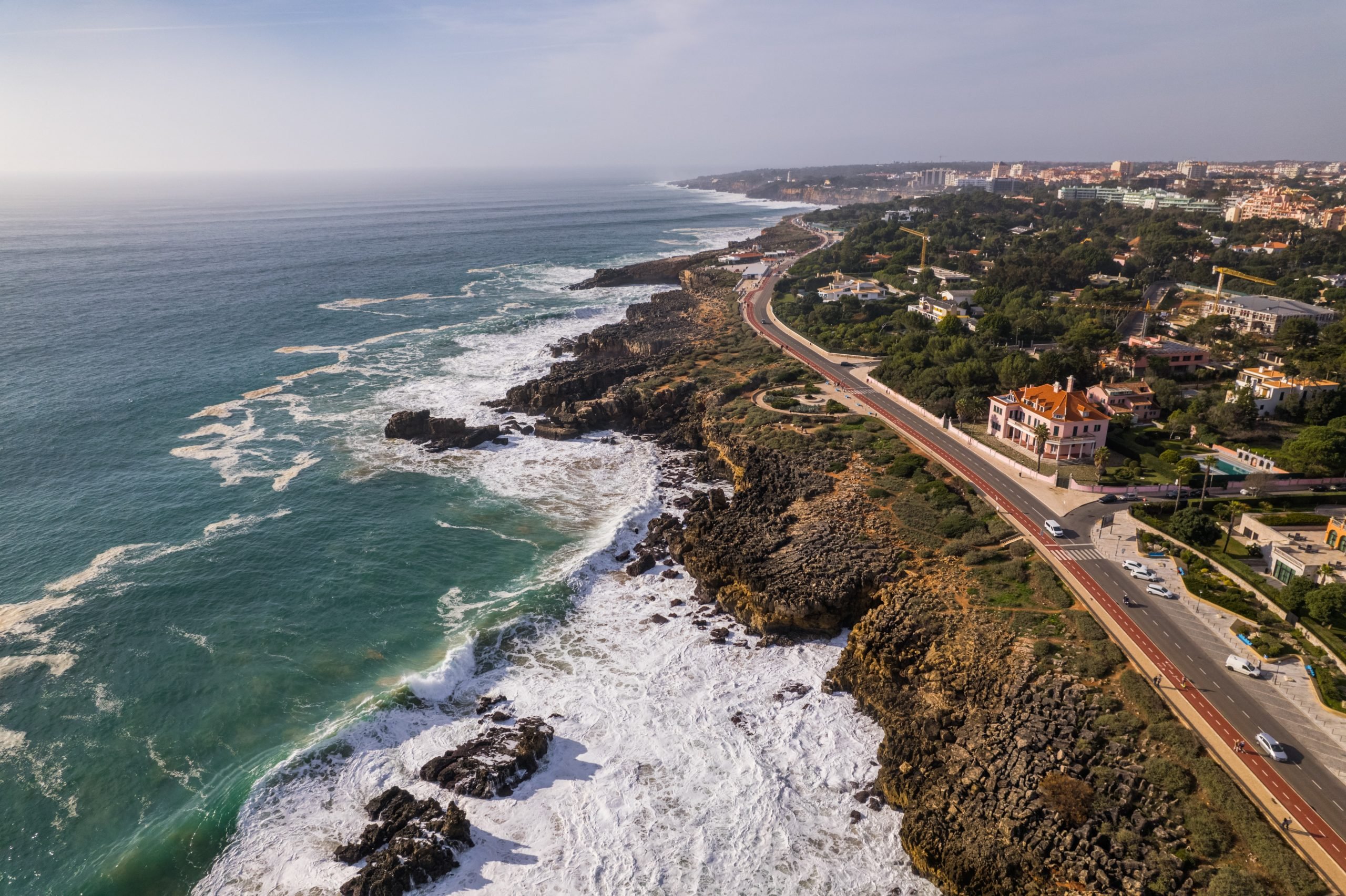 Of the coastline of Sesimbra, Arrábida is a place you must explore near Lisbon. This natural park has stunning beauty, with a deep blue sea contrasting with its white clifts and the green vegetation that surrounds it.
We recommend booking this small group kayak tour from Lisbon. With the help of an experienced guide, you'll get to paddle on a kayak and discover places only accessible by sea while also passing through fishing villages and beautiful cliffs.
The tour includes all the necessary equipment, including kayaks, paddles, and life jackets.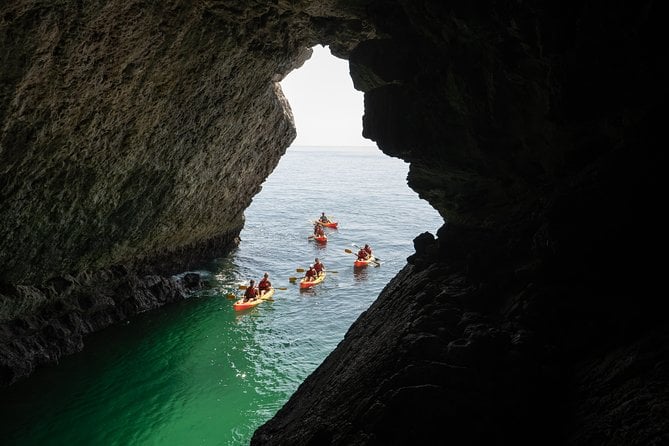 Why only visit one city in one day? The great thing about Lisbon is that you can get to multiple cities in a few hours, making it the perfect place to take a day trip from. On this full-day tour from Avenida da Liberdade, you'll get to visit Fátima, Nazaré, and Óbidos.
Starting at the holy sanctuary of Fatima, a significant pilgrimage site for Catholics from around the world, you will be accompanied by a guide. You will then see the coastal town of Nazare and learn about its fascinating history and traditions, including the legendary big wave surfing spot, and enjoy the stunning views from the cliff tops.
Then head to the medieval town of Obidos, known for its picturesque streets and castle walls. You'll have free time to stroll through the charming cobblestone streets, try the famous cherry liqueur, and shop for local handicrafts.
The tour includes transportation in a comfortable air-conditioned vehicle and hotel pick up if necessary.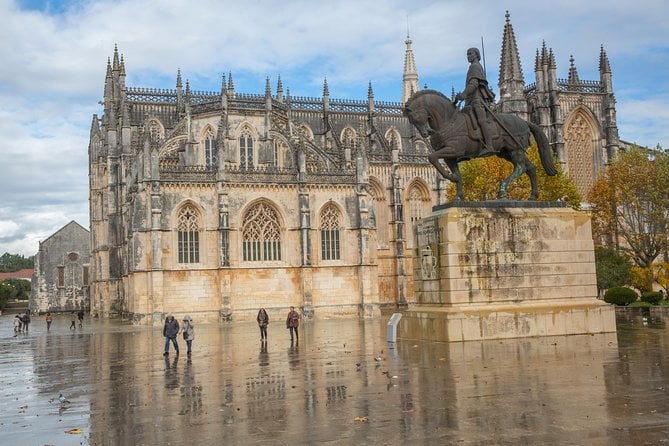 A medieval city in central Portugal, Tomar is s known for its rich cultural heritage and is home to several important historical landmarks, including the Convent of Christ, a UNESCO World Heritage Site.
This small group tour with a maximum of 8 people takes you from Lisbon to Tomar on a comfortable air-conditioned vehicle. Your guide will take you to the Convent of Christ, a former Templar stronghold and a UNESCO World Heritage Site.
You will get to learn about the fascinating history of the Knights Templar, their role in the Crusades, and their influence on Portuguese history and culture. You will also visit the Castle of the Knights Templar, a fortress that served as the headquarters of the order in Portugal.
Then, the tour continues to the Almourol Castle, a medieval fortress built on a small island in the middle of the Tagus River.