The name Terceira means "third," as this island was the third to be discovered in the Azores in the 15th century. It is the second most inhabited island of the Azores, with around 60,000 people living there.
The island's beauty is a consequence of the contrast between the natural landscapes of the volcanic island and the human-built historic center. You must visit the capital of the island, Angra do Heroismo. It was founded in 1534 and was the first place in the Azores to be classified as a city.
Terceira was made a World Heritage Site by UNESCO in 1983. There is so much to experience on this island, from water sports to visiting an extinct volcano called Algar do Carvão. Terceira island is nicknamed "the festive island" because it's known for its local festivals that are full of life and represent Azorean culture.
If you are planning your next visit to the island of Terceira, here are the 5 best things to do in Terceira, Azores.
1. Enjoy some water sports
The remote island of Terceira is a great spot to enjoy some water sports and discover the North Atlantic Ocean. The best way to explore is to book an experience or guided tour to make sure you are safe, particular as the Azorean sea is often quite wavy.
We recommend booking this snorkeling tour where you will be accompanied by a professional and provided with all the equipment necessary.
Another great experience is a jet ski tour where you will ride around the coast until the remote Ilhéus das Cabras (Goats Islets). You will get to ride between the isles, as well through small caves.
Alternatively, a great activity for the whole family is a fishing experience where €127 per person, you get to learn how to fish on a boat and enjoy a nice lunch, as well as unlimited drinks.
If you enjoy the water but not sports, Terceira still has an activity for you. There are loads of beaches on the island that are perfect for sunbathing. Unlike other Azorean beaches, there are many sandy beaches. Our favorite beaches and natural pools in Terceira are:
Prainha
Biscoitos
Praia da Angra do Heroismo
Praia da Vitoria
Piscinas Naturais de Porto Martins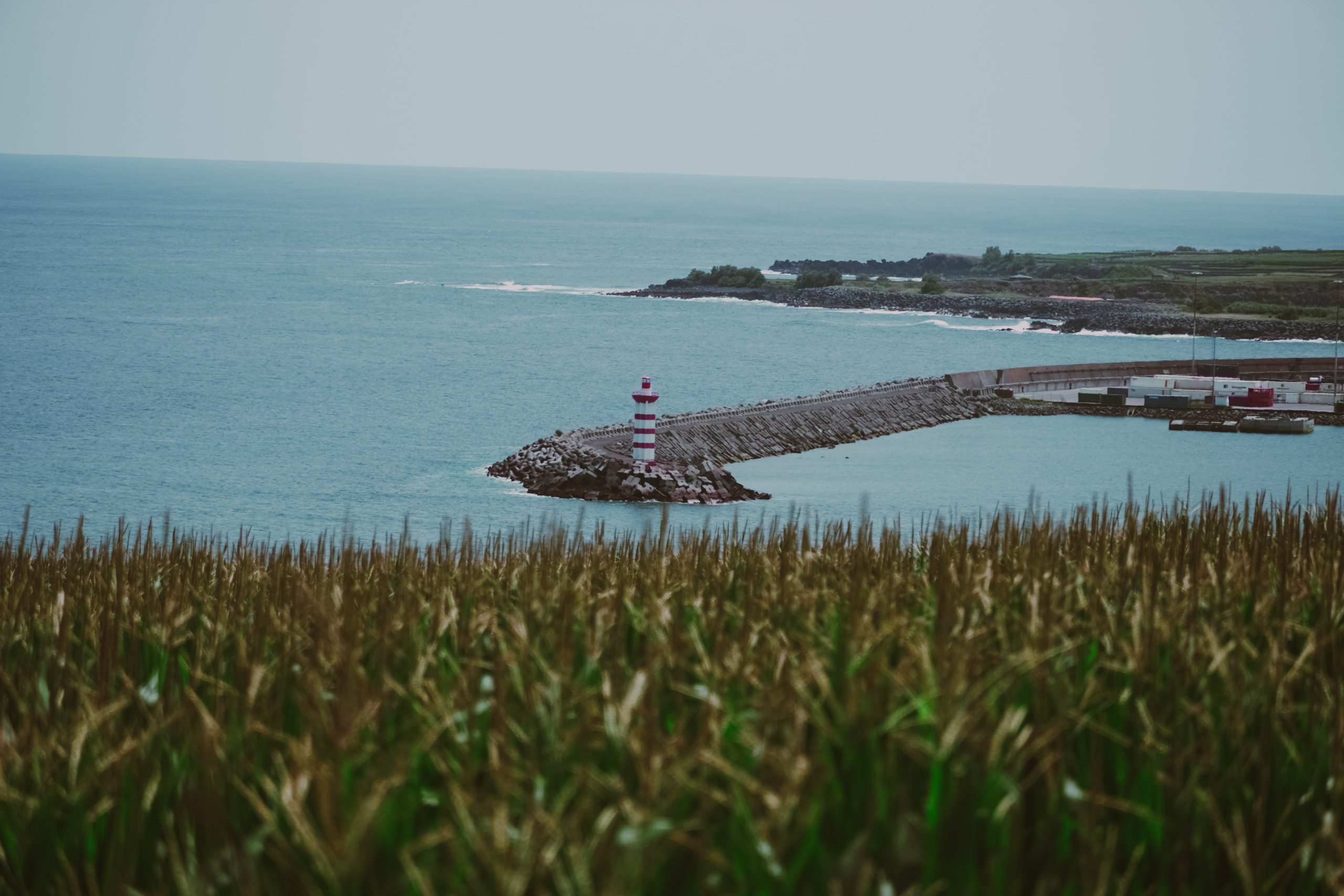 2. Spot the whales (and dolphins)
Since whale hunting was banned in Portugal, the Azores have become a popular place for the research of marine life, as well as exploration.
Over twenty different species of whales live in the Azores, making it one of the best places in the world for whale-watching.
The best season for whale-watching in Pico is between April to October, even though you can usually see them all year. To spot some whales (and dolphins), you need to book a guided tour.
Enjoy this whale and dolphin watching with a professional guide that can tell you all about these interesting creatures.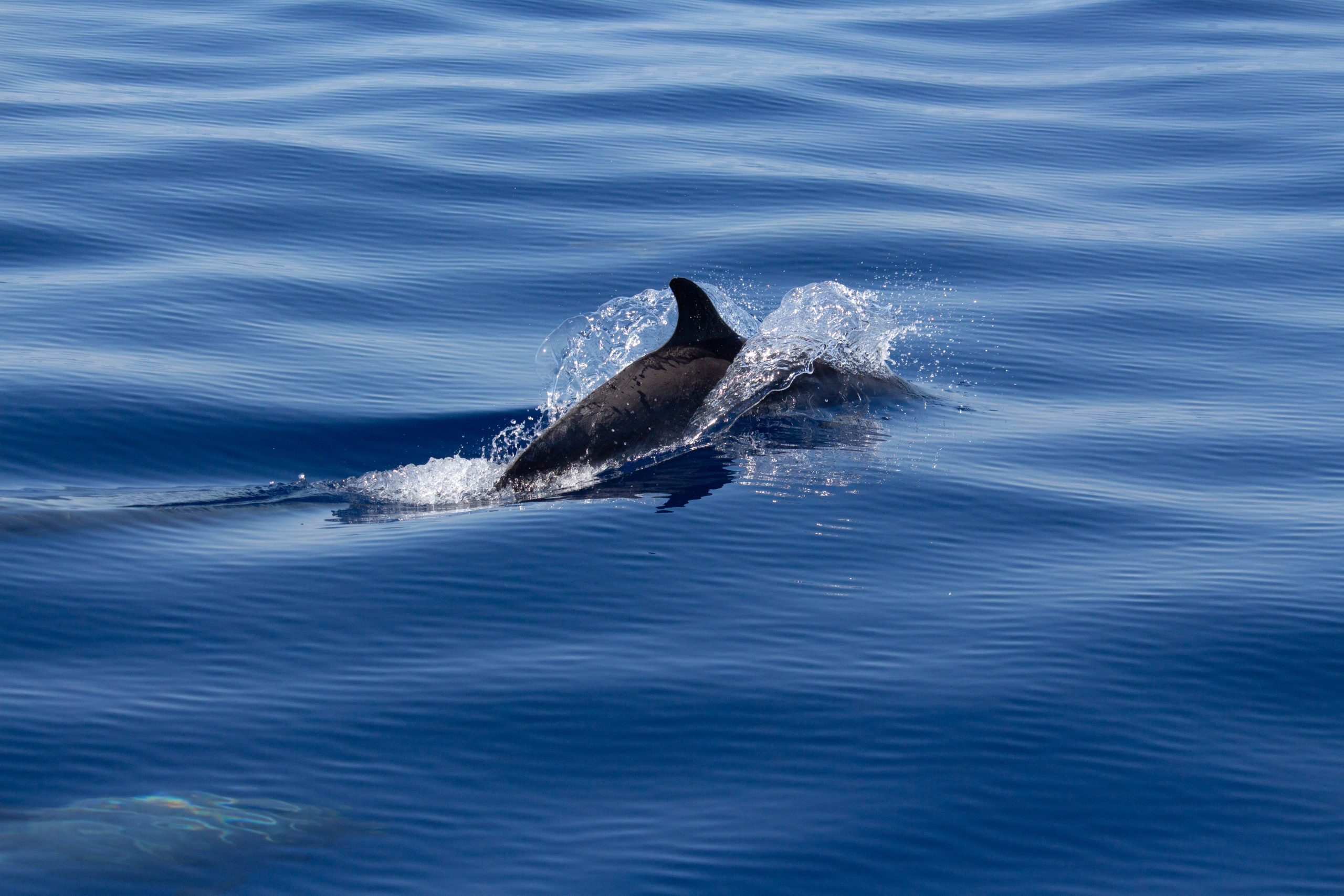 3. Hike beautiful trails
Terceira is a hiking hotspot with ten amazing trails suitable for any nature lover. Our favorite hike so far is the Mistérios Negros, a 5 km hike of fewer than 3 hours. You can book a professional to accompany you on this hike for €40.
Make sure to hike on "official" trails that are taken care of by the Azores Tourism Broad. These are properly maintained and signed with hiking markers throughout so people do not get lost.
You can look up the official hike trails here. You can find the routes on a map, the duration of the hike, as well as the elevation levels, and more.
Our favorite hiking trails in Terceira are:
Serreta (6.8 KM, 2h30)
Passagem das Bestas (4 KM, 2h30)
Relheiras de São Brás (5 KM, 2h)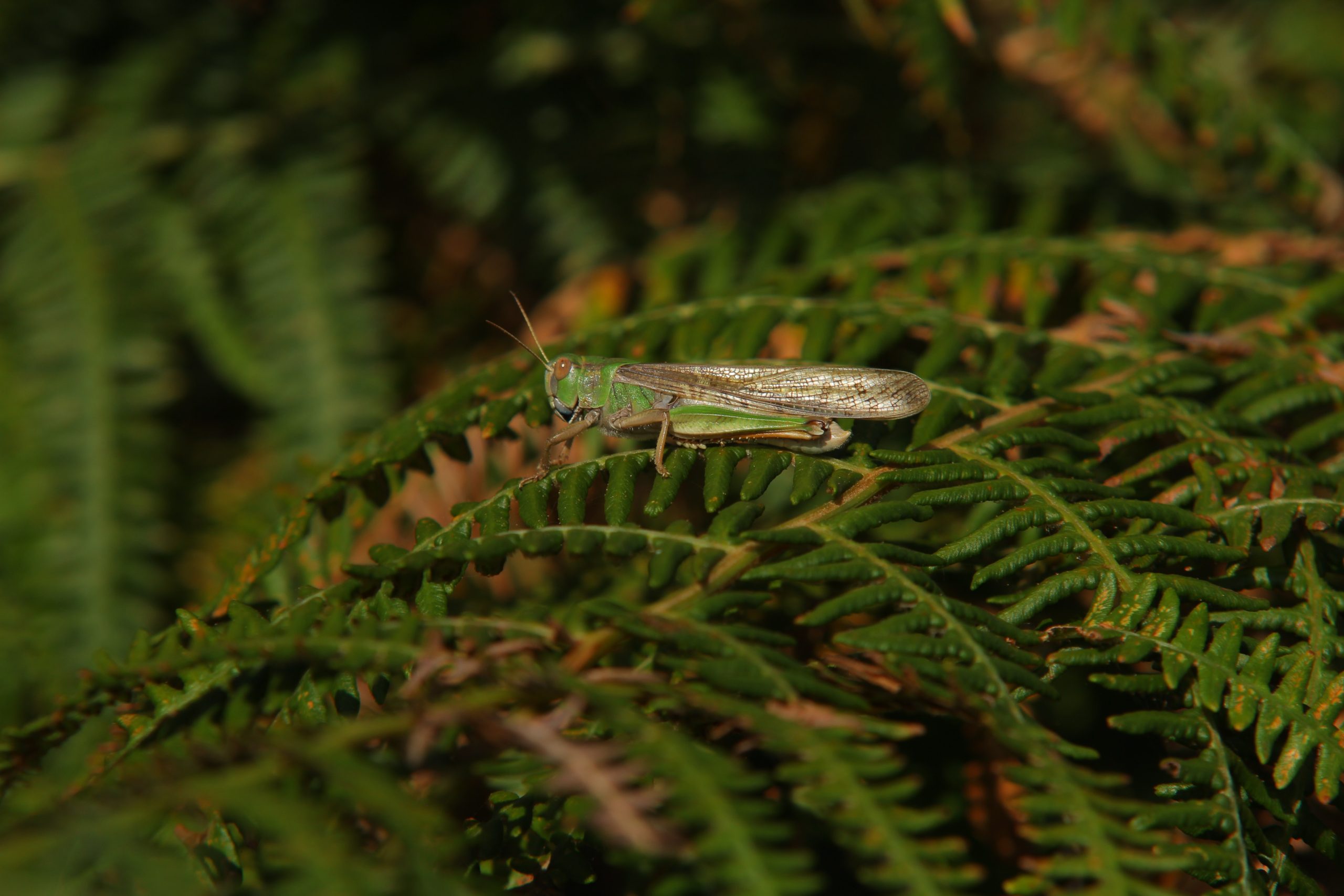 4. Visit an extinct Volcano
Algar do Carvao is an extinct volcano in Terceira that anyone can visit. A force of nature, it has some of the largest silica stalactites in the world. The word "algar" refers to a natural cavity in the earth that is vertical, unlike most caves. The volcano is 150 feet deep, and its size is remarkable.
You need to book in advance to visit, and tickets cost between €6 and €9, while children under 12 enter for free. If you would like the full experience, book a tour with a guide here for €45.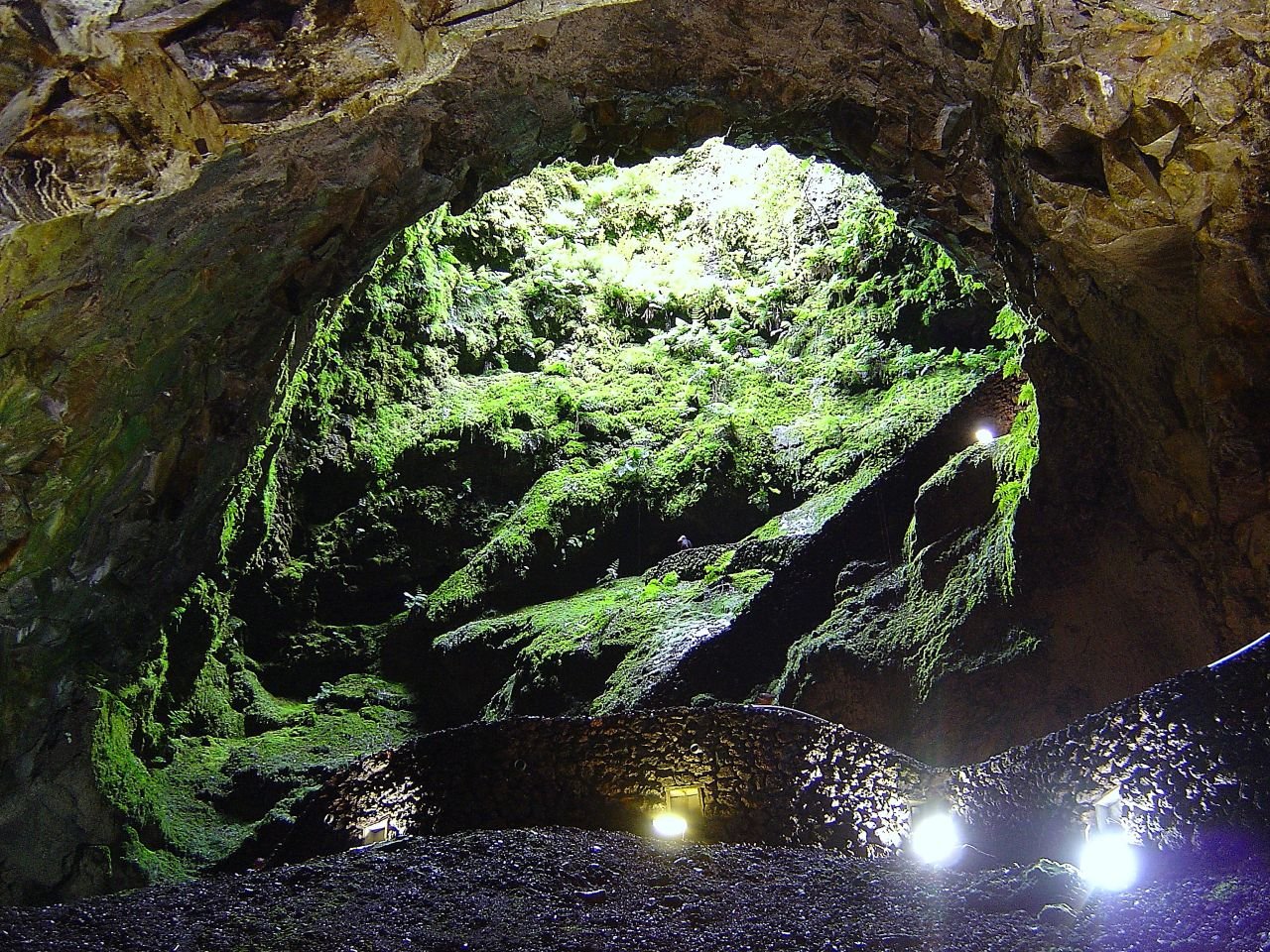 5. Walk around the historical center
A UNESCO World Heritage Site, Angra do Heroismo is one of the three capitals in the Azores and a gorgeous historical center. The capital was hit by an earthquake in 1980, and many parts of it were restored within four years.
This unique and quaint capital is a great spot to spend a day exploring. From the gardens, churches, and the City Hall Theatre, you will get lost in its Azorean beauty.
Head to Jardim Publico de Angra, also known as Jardim Duque da Terceira. This garden is spread across several levels and is a must-see.
Loja Basilio Simoes e Irmaos is another spot you must visit. You can buy seeds, sweets, and teas at an authentic Portuguese store.
We recommend booking this half-day city tour where you will get to see the capital's main attractions with a tour guide for €35.