If you're looking for an incredible beach day in Porto, Cascais is the perfect town to visit. With its beautiful coastline, Cascais has an amazing variety of beaches that will make your trip unforgettable. There's something for everyone, from long stretches of golden sand to hidden little coves tucked away from the wind.
Whether you're taking a train day trip from Lisbon to Cascais or spending a few days in this beach town, there are easily accessible beaches at your disposal. Let's take a look at the 5 best beaches in Cascais this summer so you know where to go for the perfect beach day.
1. Praia do Guincho
You can't miss out on Praia do Guincho if you're a nature lover or a surfer. It's tucked away amidst rugged cliffs and wild dunes, giving it a unique beauty that feels a lot more remote than the other Cascais beaches.
The waves here are strong, making it a hot spot for surfers, and the wide space of golden sand offers plenty of room for sunbathers. What sets Praia do Guincho apart is the breathtaking sunsets it is known for.
The beach is quite long and features a famous restaurant called Bar do Guincho where you can enjoy a beer and a burger. There are also bathrooms available and lifeguards during the beach season.
Although it's not within walking distance from the center, the short commute is worth it. You can get a 30-minute bus from the center of Cascais. Alternatively, grab a 15-minute Uber from the train station!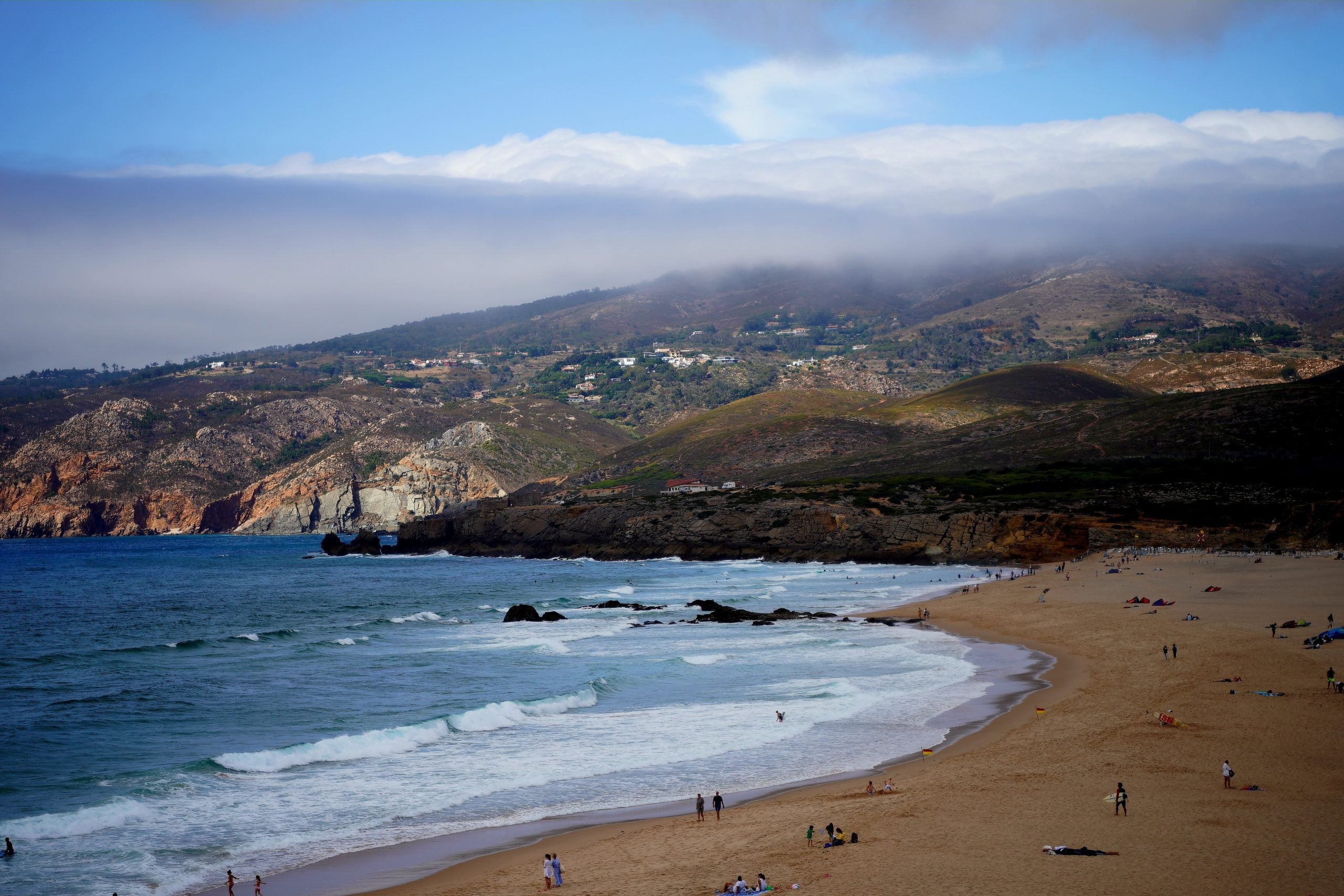 2. Praia da Rainha
A picturesque beach, Praia da Rainha is a 50-meter beach that is a cozy treasure nestled in the heart of Cascais. It earned its regal name when Queen Amelia of Portugal made it her beloved spot.
With its crystal-clear waters and soft sand, it's an ideal place for a rejuvenating swim or a laid-back sunbathing session. Praia da Rainha offers convenient amenities, including charming beachside cafes, restaurants, and equipment rentals.
Its central location in the town makes it easily accessible to other attractions and shops, as well as close to the train station.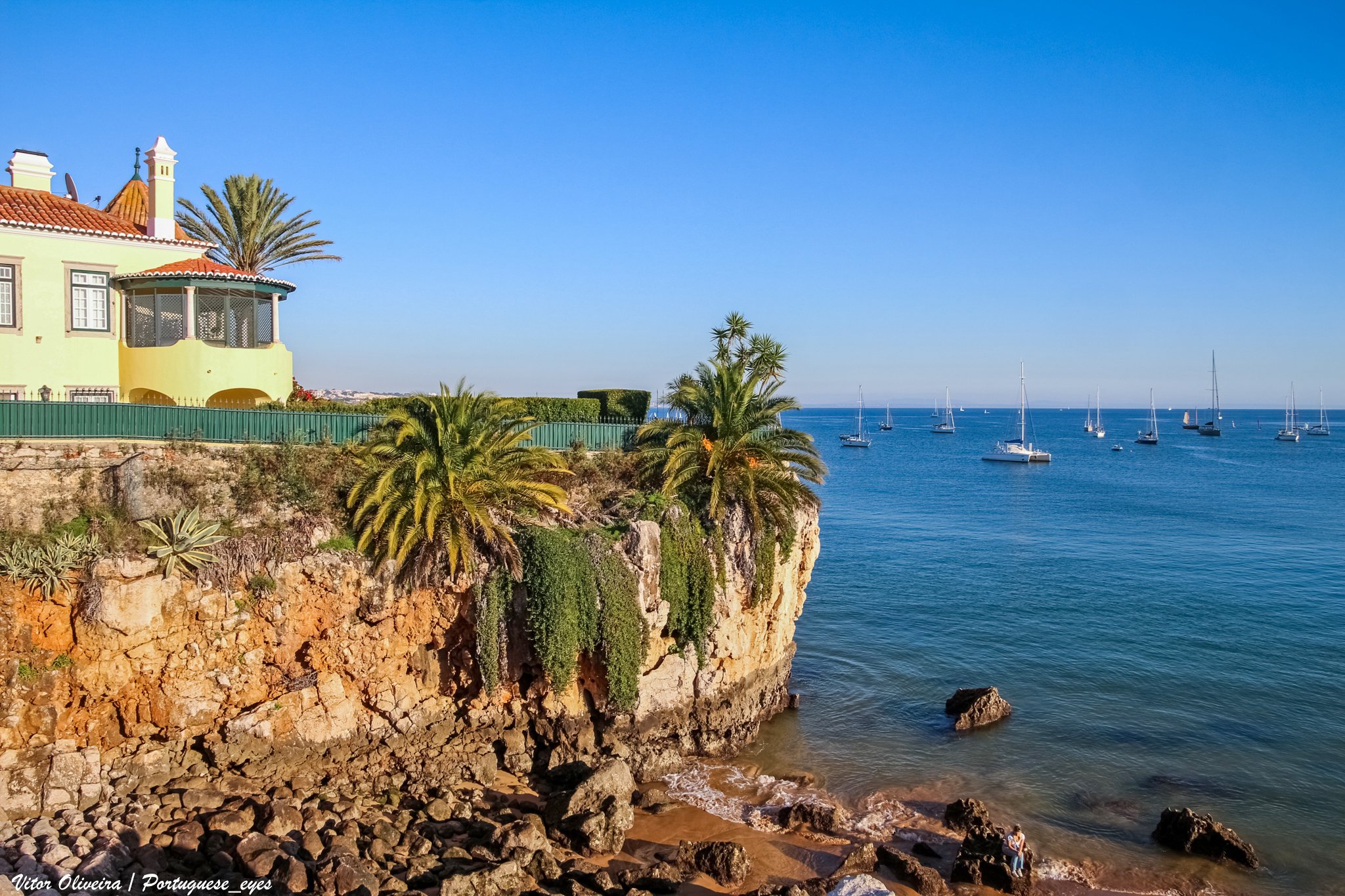 3. Praia de Carcavelos
Praia de Carcavelos is a popular beach that draws both sunbathers and surfers alike. Spanning over a kilometer in length, ts golden sand is perfect for sunbathing, playing beach volleyball, or building sandcastles with the family.
The waves at Praia de Carcavelos are well-suited for surfing, catering to surfers of all skill levels. You'll find a variety of amenities available, including beach bars, cozy cafes, and restaurants. There's also a great surf school where you can book lessons and rent surfing equipment.
Between the months of May and September, there are wicker parasols for rent and massage services. The promenade also attracts skaters and joggers, even in wintertime, and there are pull-up bars and other fitness equipment.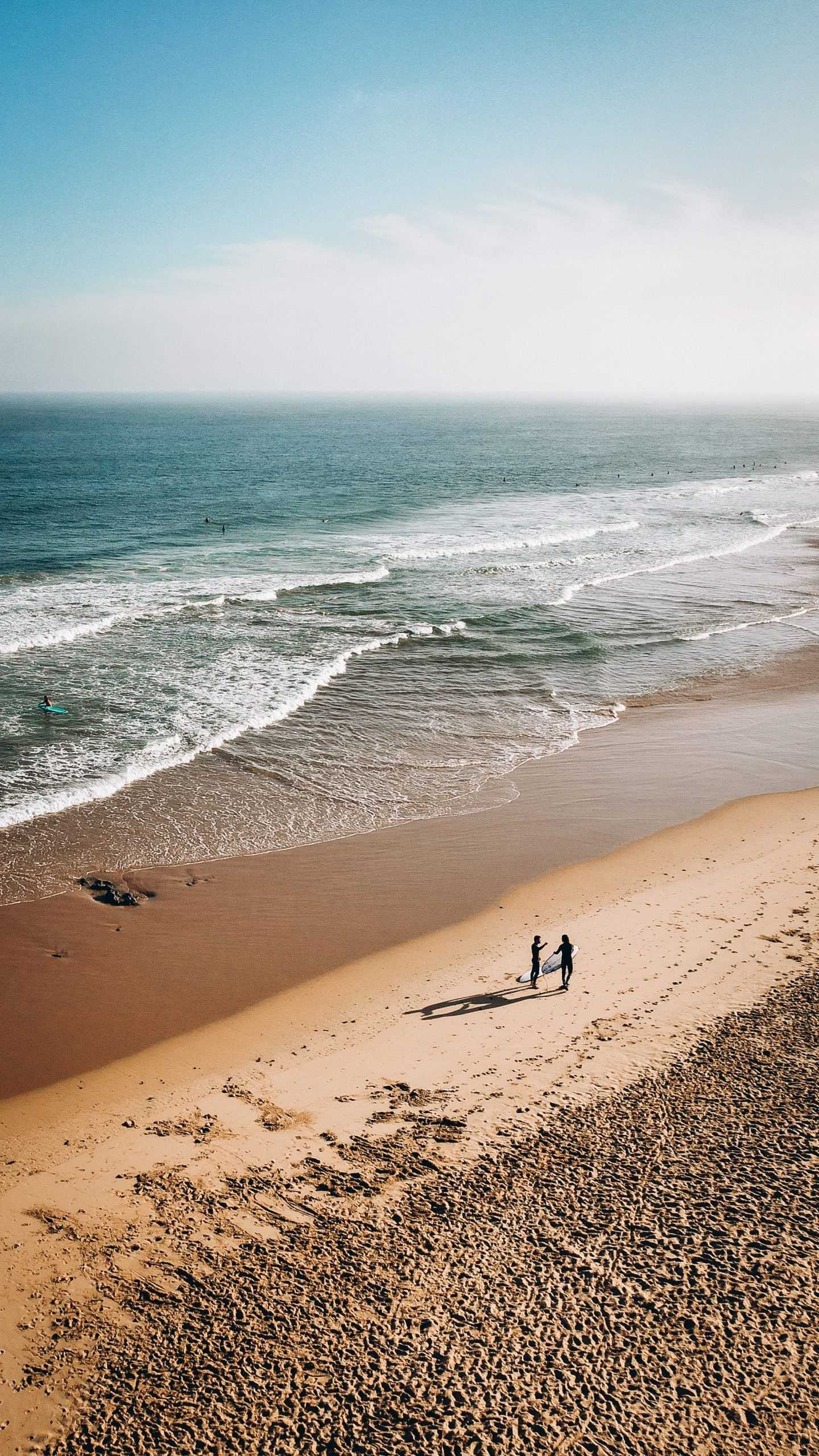 4. Praia da Conceição
Praia da Conceição is a lively beach located near the luxurious 5-star Alabtroz Hotel. Featuring clear and calm waters, this beach is known for its water sports activities, such as surfing, paddleboarding, and windsurfing. It's the perfect spot for adventure enthusiasts and those seeking an active beach experience.
In the summer, you can rent a beach chair or have lunch at the restaurants that line the promenade. Lifeguards are also available in the summer, which along with the calm waters, makes it the perfect beach for families.
5. Praia da Poça
Praia da Poça, or the charming Azarujinha Beach as the locals call it, is a captivating seaside gem nestled near Estoril. It effortlessly combines natural beauty with convenient facilities, including incredible seafood restaurants.
With its golden sand and captivating rock formations, Praia da Poça is one of our favorite beaches near Cascais. It has a reputation for being family-friendly, with dedicated lifeguards ensuring safety and a playground that keeps children entertained.
The beach provides a variety of amenities, including cozy beachside cafes, inviting restaurants, and services for renting sunbeds and umbrellas.