From limpets to meat skewers, Madeira's diverse gastronomy is a staple of Portugal's cultural heritage. While the archipelago is mostly known for its summer climate, stunning landscapes, and tropical beaches, a trip to Madeira is not complete without quality dining experiences. Our list of the 13 best restaurants in Madeira will allow you to do just that while avoiding the low-quality "tourist traps". Over 1 million tourists travel to Madeira island every year, but not all of them are lucky enough to know the best spots to eat at.
Book a food experience in Madeira
1. O Celeiro Restaurant
Located in the center of Funchal, O Celeiro opened in 1986, making it one of the oldest restaurants in the region. The restaurant features traditional wood, regional tapestries, and the iconic Portuguese ajulezo. This place serves authentic food from Madeira sourced from fresh local products. We recommend trying out their octopus and pepper steak. A meal here costs around €30.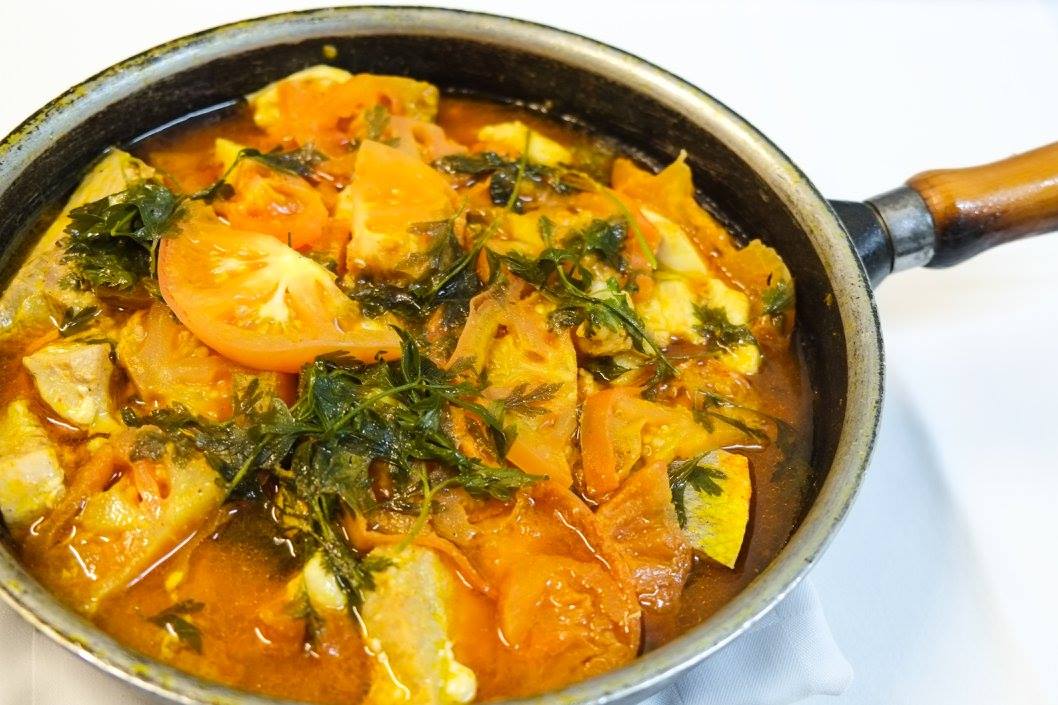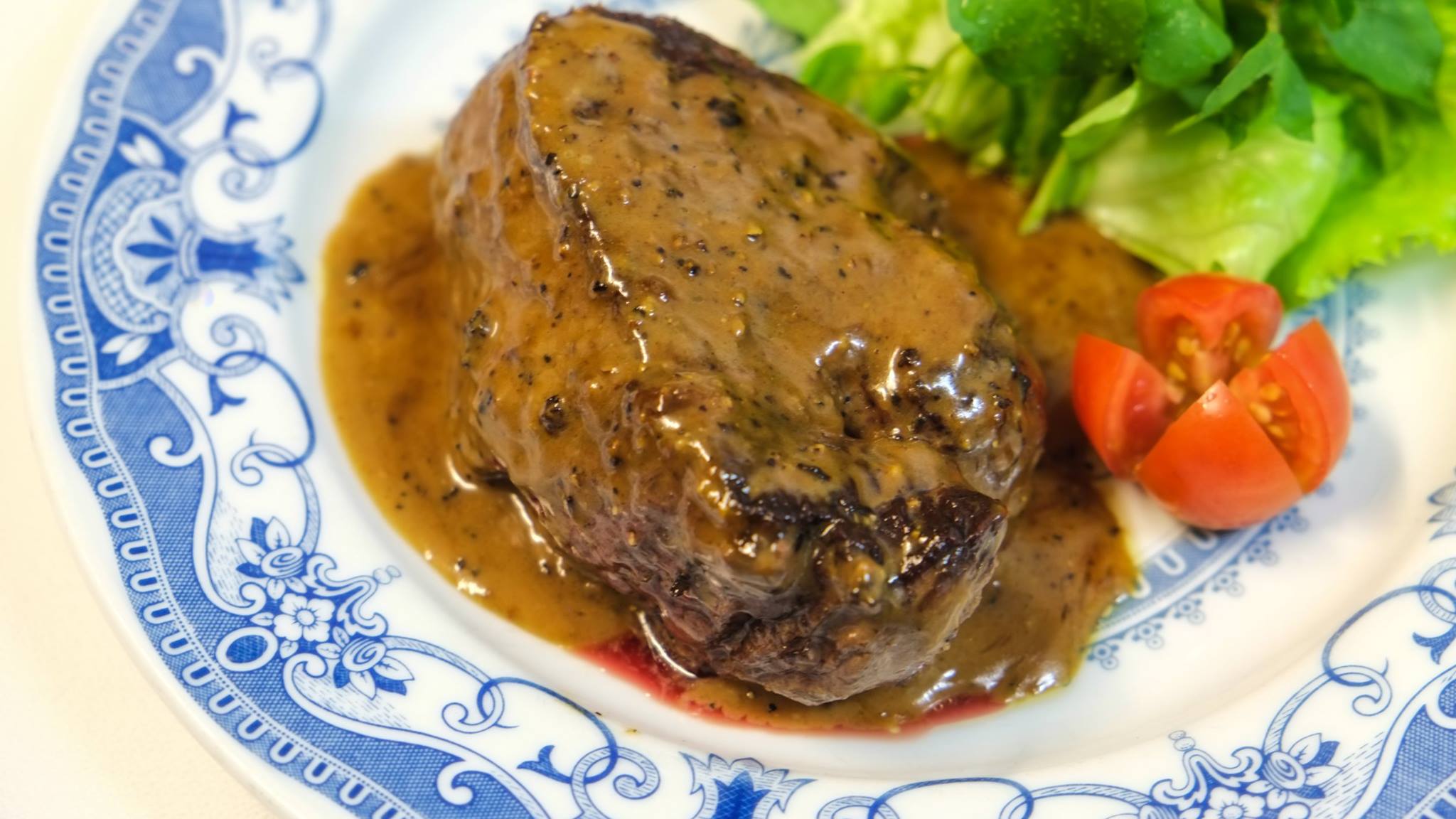 2. Restaurante Il Gallo D'Oro
Located on the 5-star hotel The Cliff Bay in Funchal, Il Gallo d'Oro was the first restaurant to be awarded a Michelin star in 2004. Now, the restaurant has two Michelin stars and is known for its gastronomic sustainability. Under French Chef Benoit Sinthon, the menu is inspired by Iberian cuisine and uses local ingredients from Madeira, many even sourced from the PortoBay vegetable garden. The restaurant offers tasting menus, from 7 to 11 dishes. A meal for two people costs around €120.
3. Quinta do Furão
Quinta do Furao opened in 1993 and offers a mixture of traditional Madeira gastronomy and international cuisine, sourcing local products to create delicious dishes. This place has an indoor and outdoor area that provides a stunning view of the ocean and mountains. The menu offers a balanced blend of typical Madeira gastronomy and international cuisine, tending to use organic and local products. We recommend trying the limpets and their baked octopus. A meal for two people costs around €60.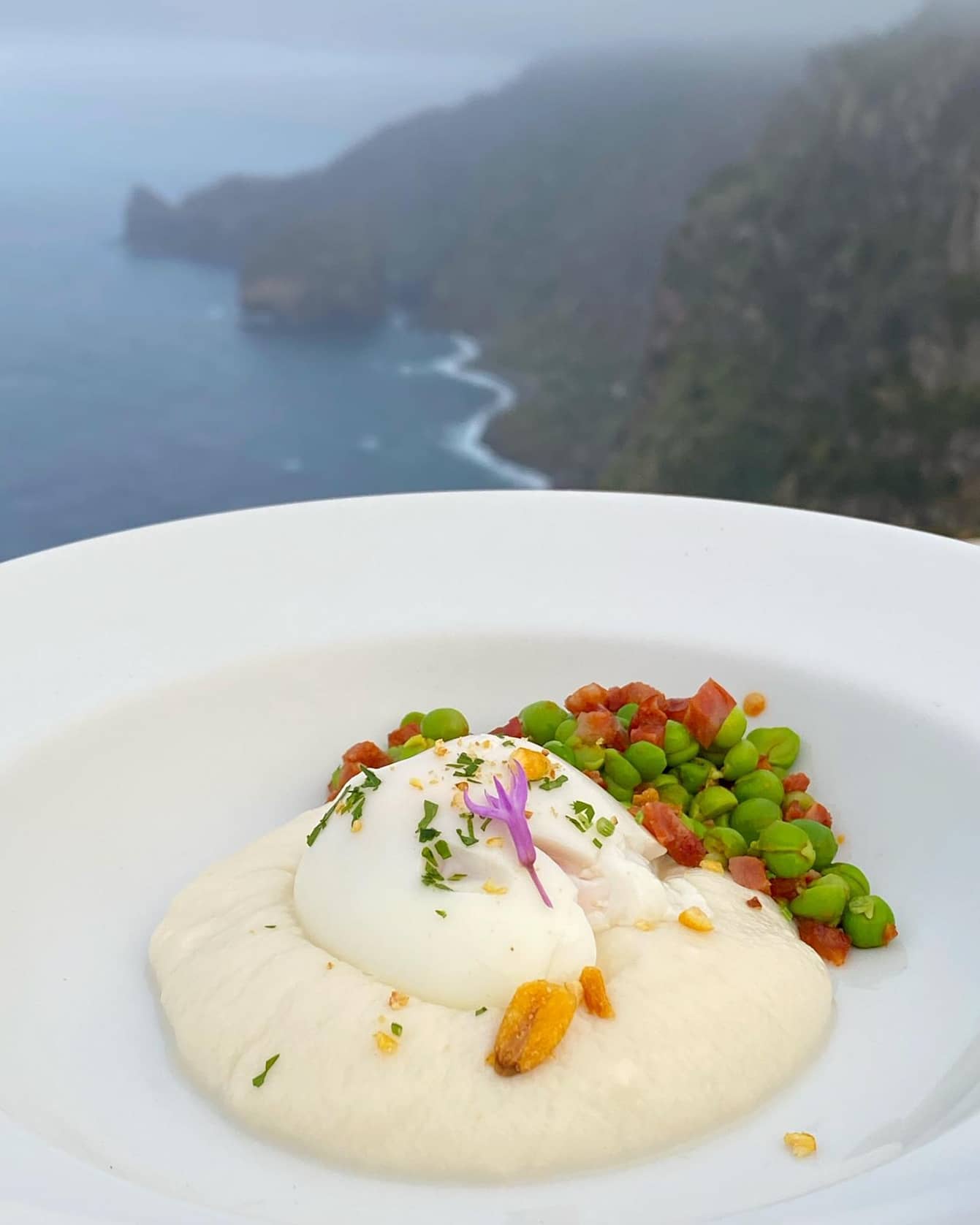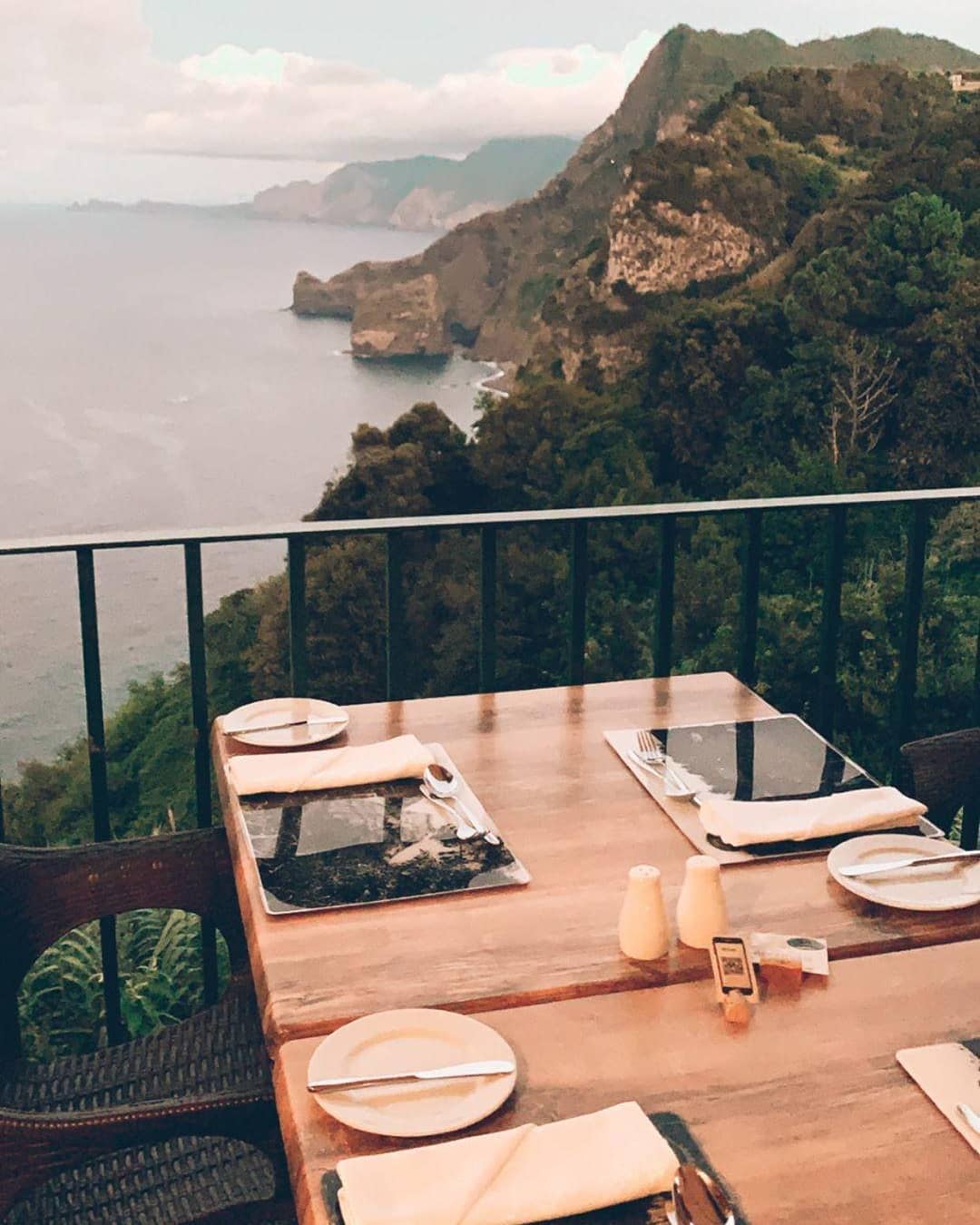 4. The Snug
The Snug is a trendy restaurant with a modern interior featuring cork accents and plants. The perfect spot for a large meal or a few small bites with a drink in hand, The Snug offers a varied menu attentive to all taste buds. This place is known for its Insta worthy milkshakes, juicy burgers, and mac and cheese. A meal here for two people costs around €30.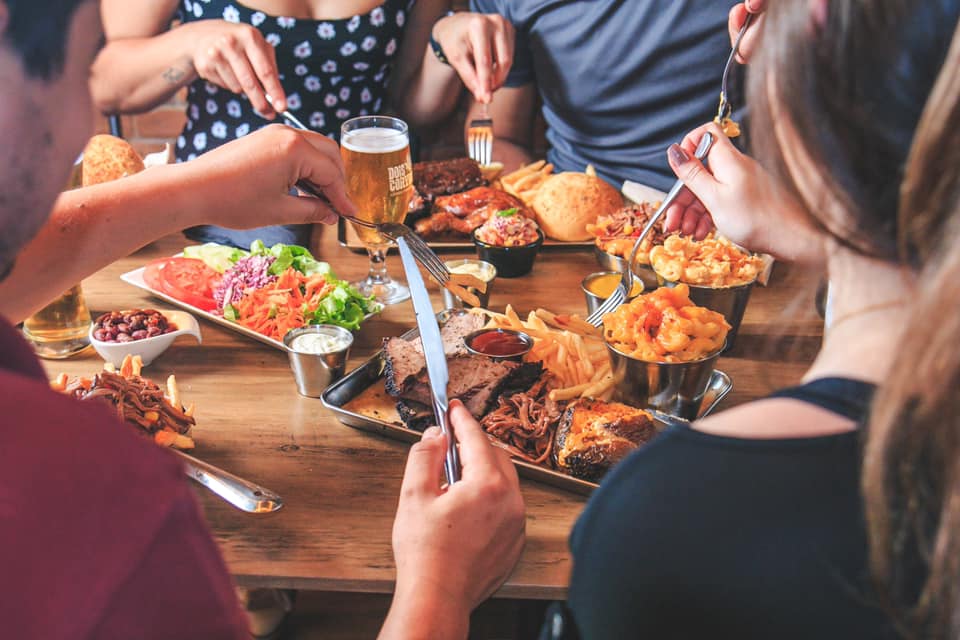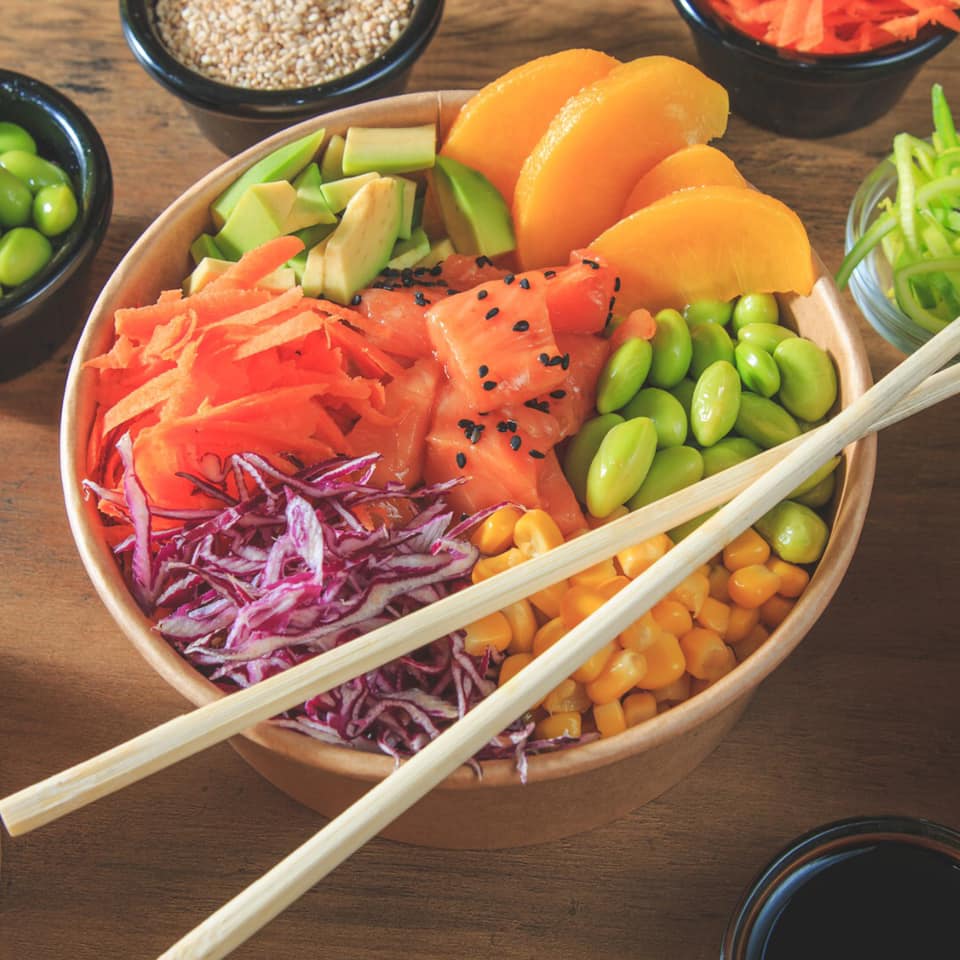 5. Armazem do Sal
Located in Funchal, Armazem do Sal serves authentic dishes from Madeira with a fine dining twist in the restaurant's three different spaces. The meals here are prepared to ensure a sophisticated dining experience with luxurious plating. You can enjoy a meal here while listening to live music and having a taste of an extensive wine list. Armazem do Sal offers various an affordable tasting menu for less than €55 which includes a starter, fish and meat dish, dessert, and more.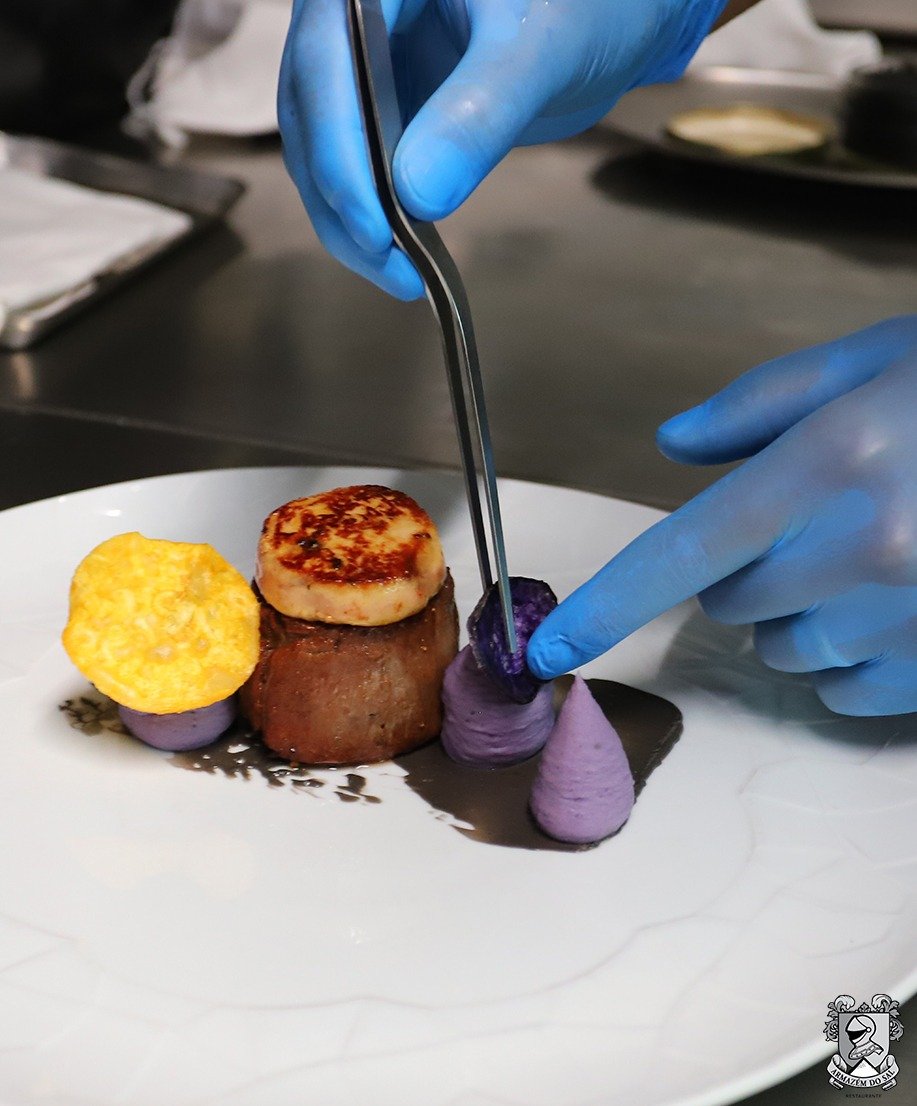 6. Real Canoa
Real Canoa is located near the Hotel Pestana Grand and offers traditional cuisine from Madeira with a contemporary interpretation. This place is known for its friendly staff and daily live music for a unique experience. We recommend the sirloin steak with mushroom sauce and the tuna fish on the stone. Real Canoa is extremely affordable for its quality as you can get a meal for two here for €30.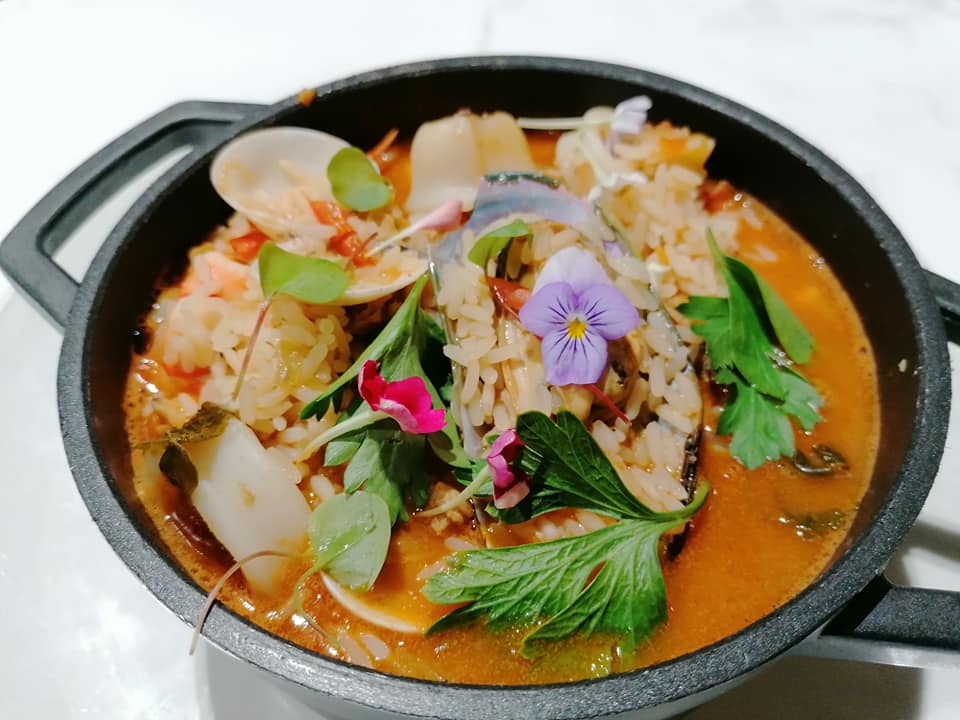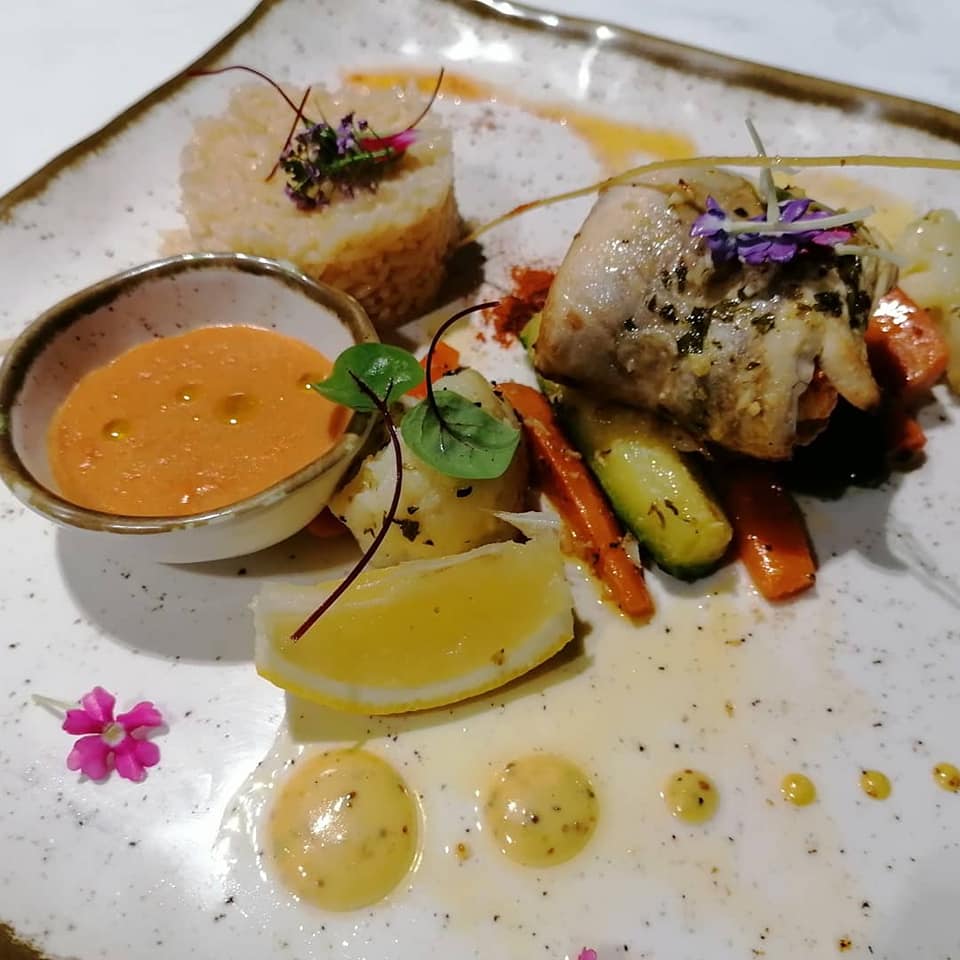 7. Casal da Penha
We can get behind Casal da Penha's motto: "We don't cook fast food. We cook homemade honest food as fast as we can". This family-run restaurant has a high-end interior room and two outdoor spaces to enjoy a meal under the stars. Casal da Penha offers a simple menu with traditional products, allowing them to speak for themselves. We recommend the clams fried with garlic and lemon, the limpets, and their selection of paellas. A meal for two people here will cost you €25.
8. Casa da Sogra
For a home cooked meal in Madeira, Casa da Sogra is the place to go. The restaurant's name literally translates to "the mother-in-law's house". The family restaurant has one of the best views of the city of Funchal. We recommend trying their fresh prawns, monkfish, and steak topped with a fried egg. A meal here for two people won't cost you more than €40.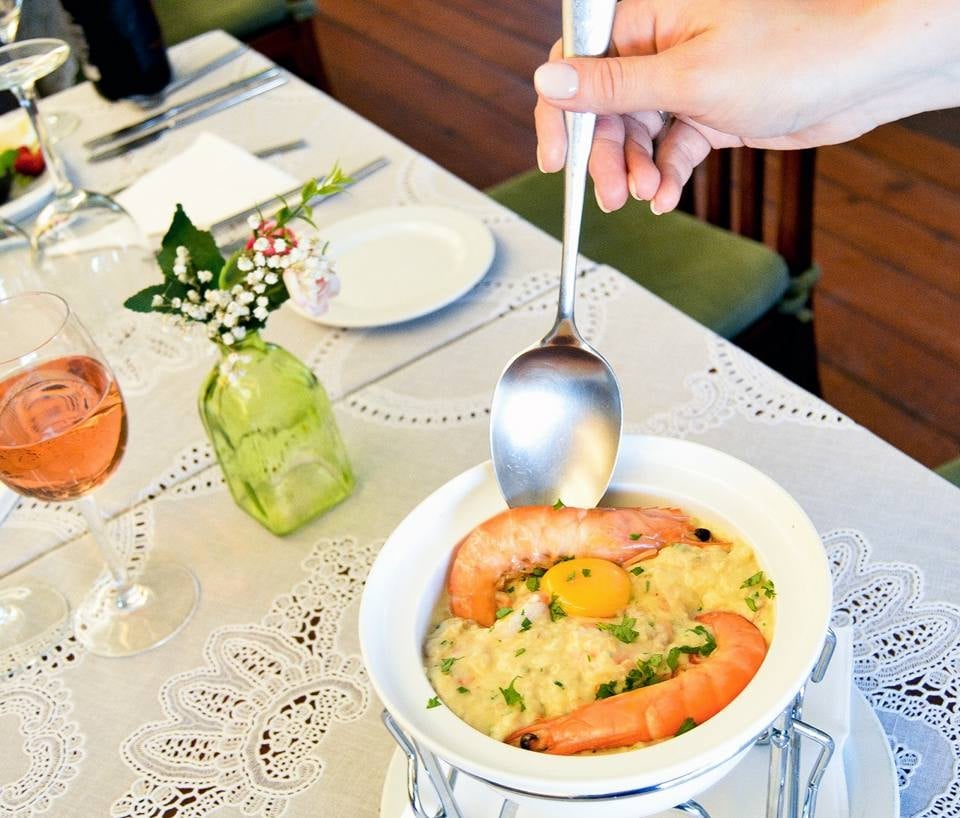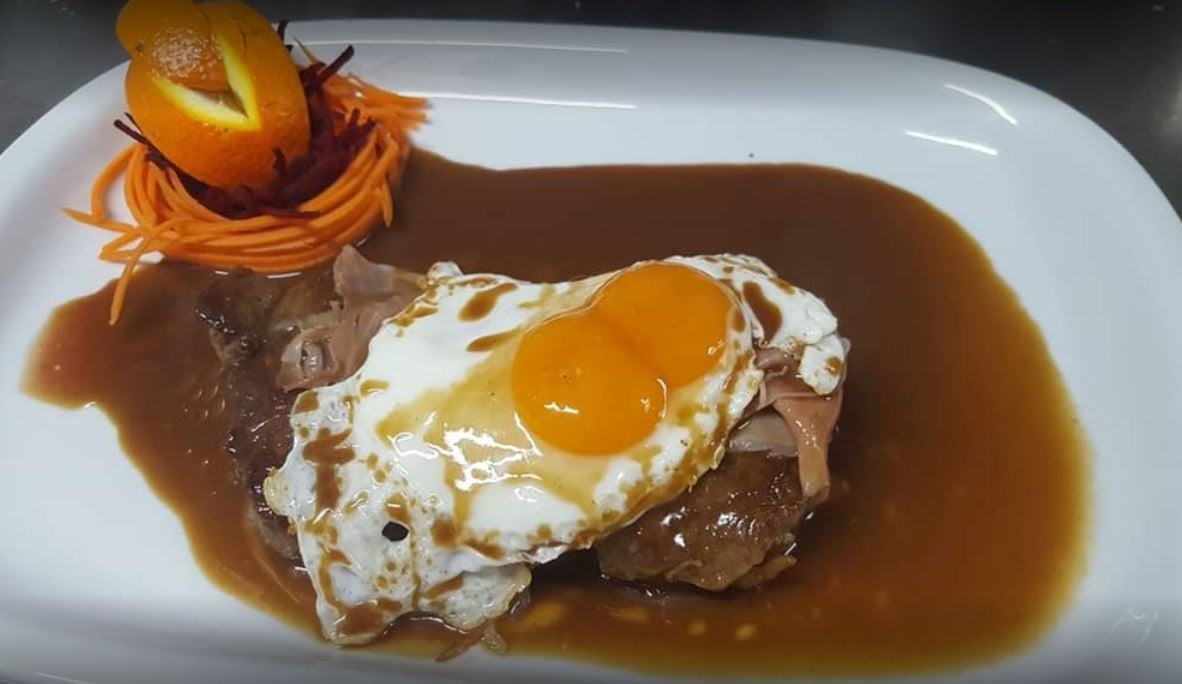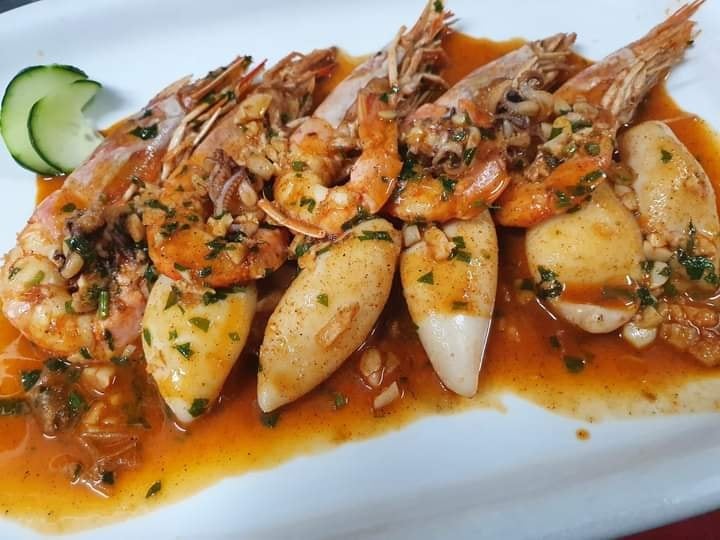 9. Adega Tipica do Funchal
If a restaurant has a prato do dia (dish of the day), you know it's authentic. Adega Tipica is located in Funchal and is the epitome of a Portuguese tasca (tavern). From baked octopus to migas, every dish at this place is cooked to perfections and reflects the flavors of the island of Madeira. You can get a meal here for less than €30 for two people.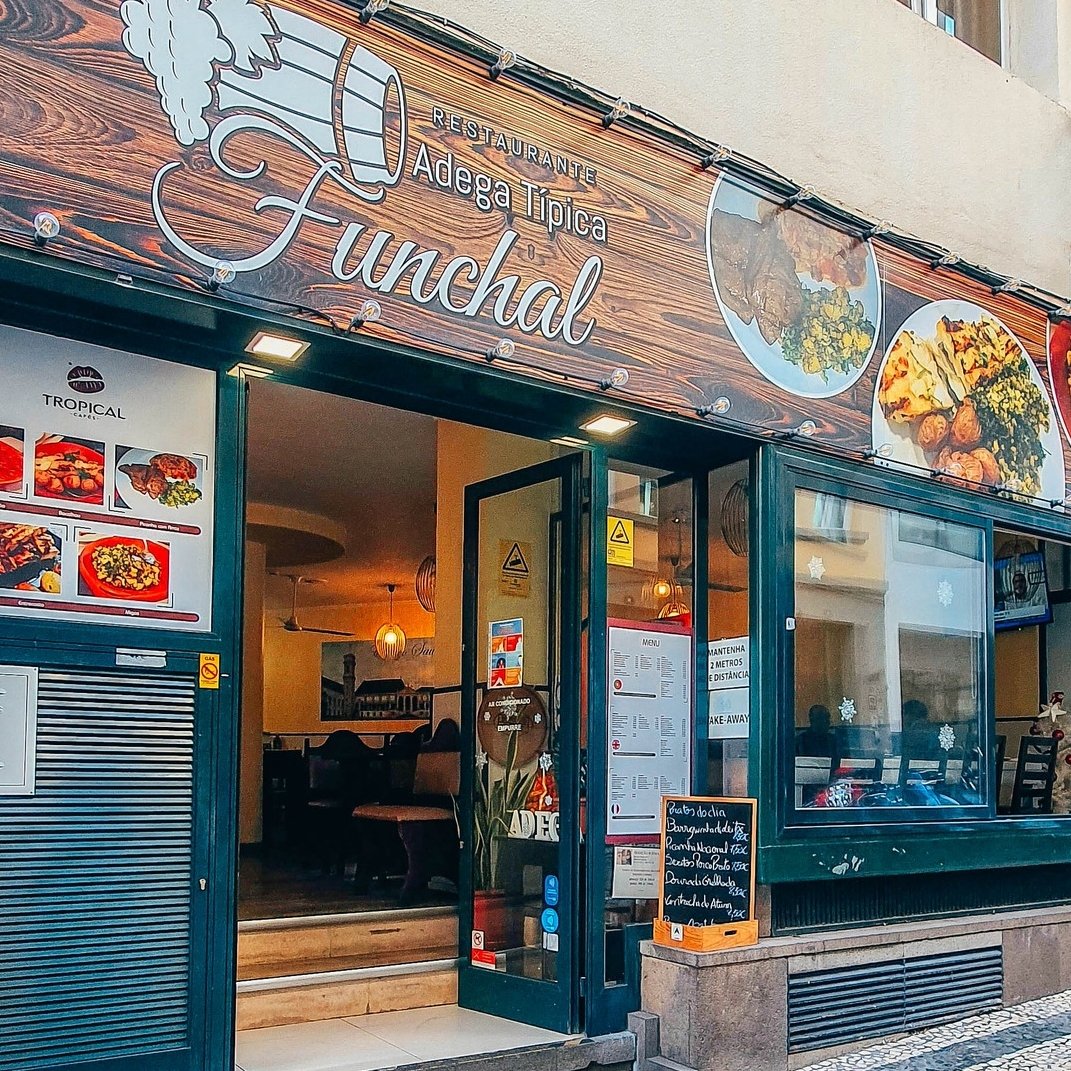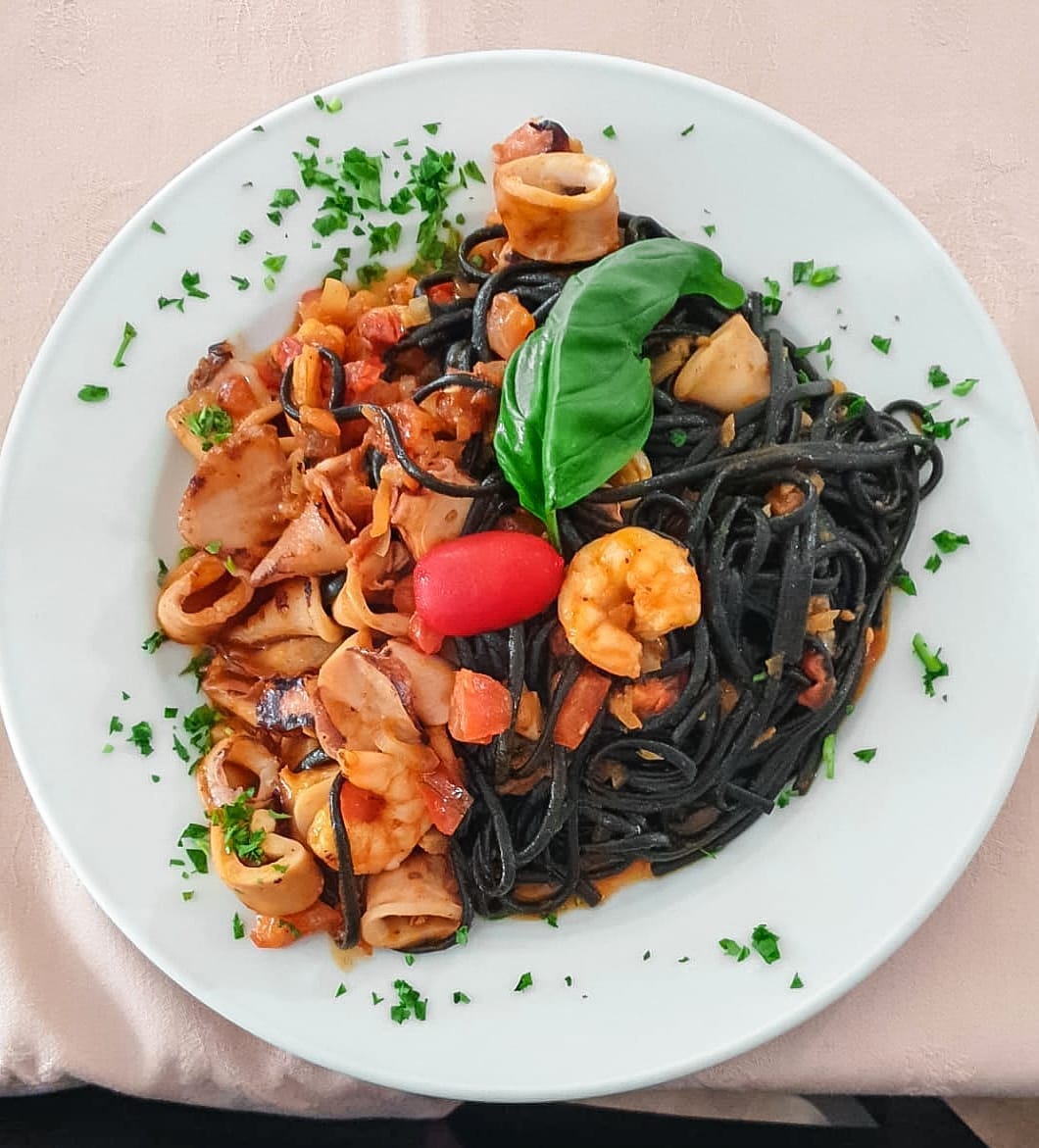 10. Beef & Wines
A fusion of New Zealand's best meats and Portuguese wines, Beef & Wines offers a creative interpretation of Portuguese cuisine. But don't let this place's name fool you, Beef & Wine has a diverse menu from seafood dishes and risottos, along with their signature meat dishes. Beef & Wines even serves delicious vegan and vegetarian alternatives for plant-based guests. We recommend trying out the fishermen's stew and the slow-cooked oxtail. A meal for two people will cost you around €40.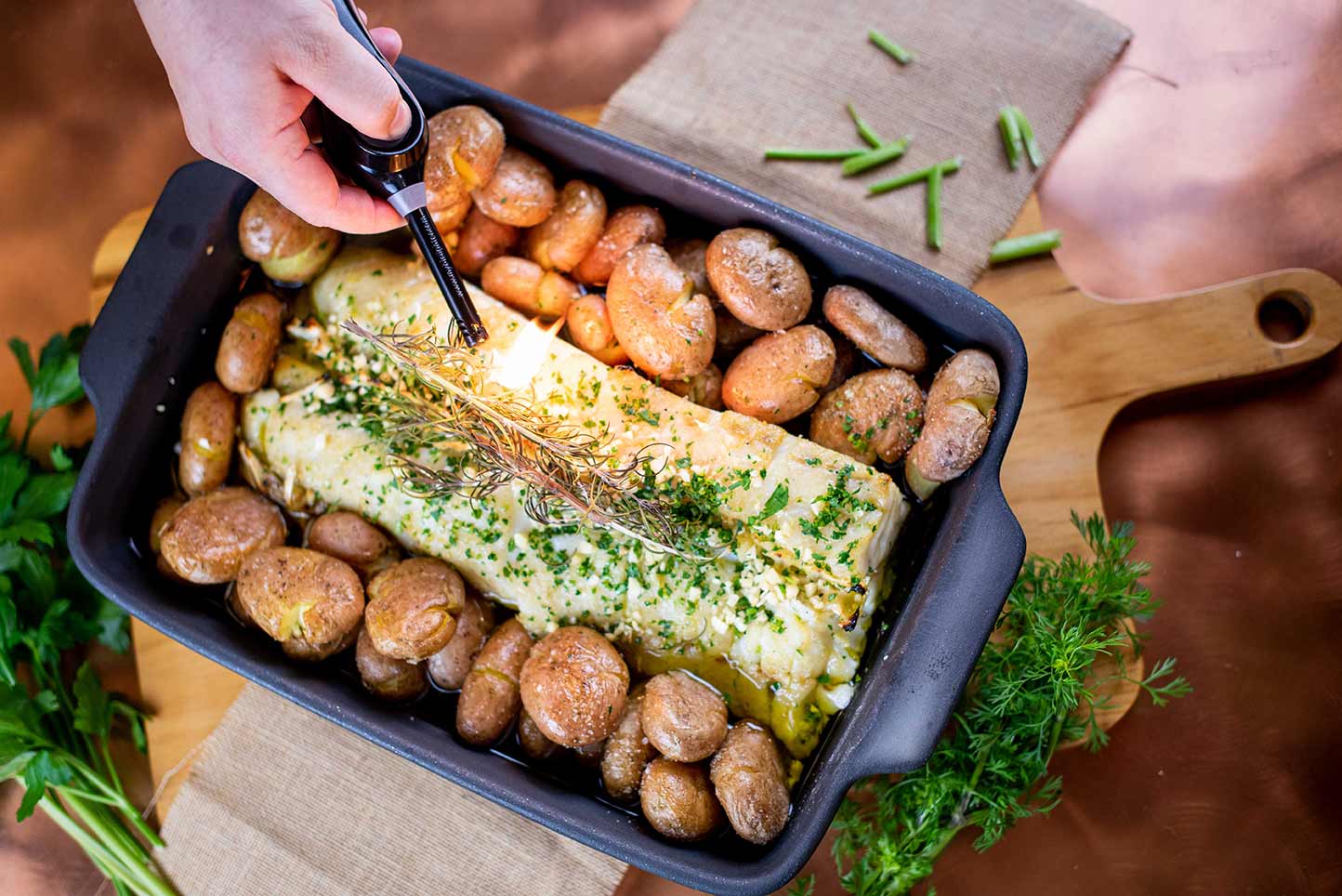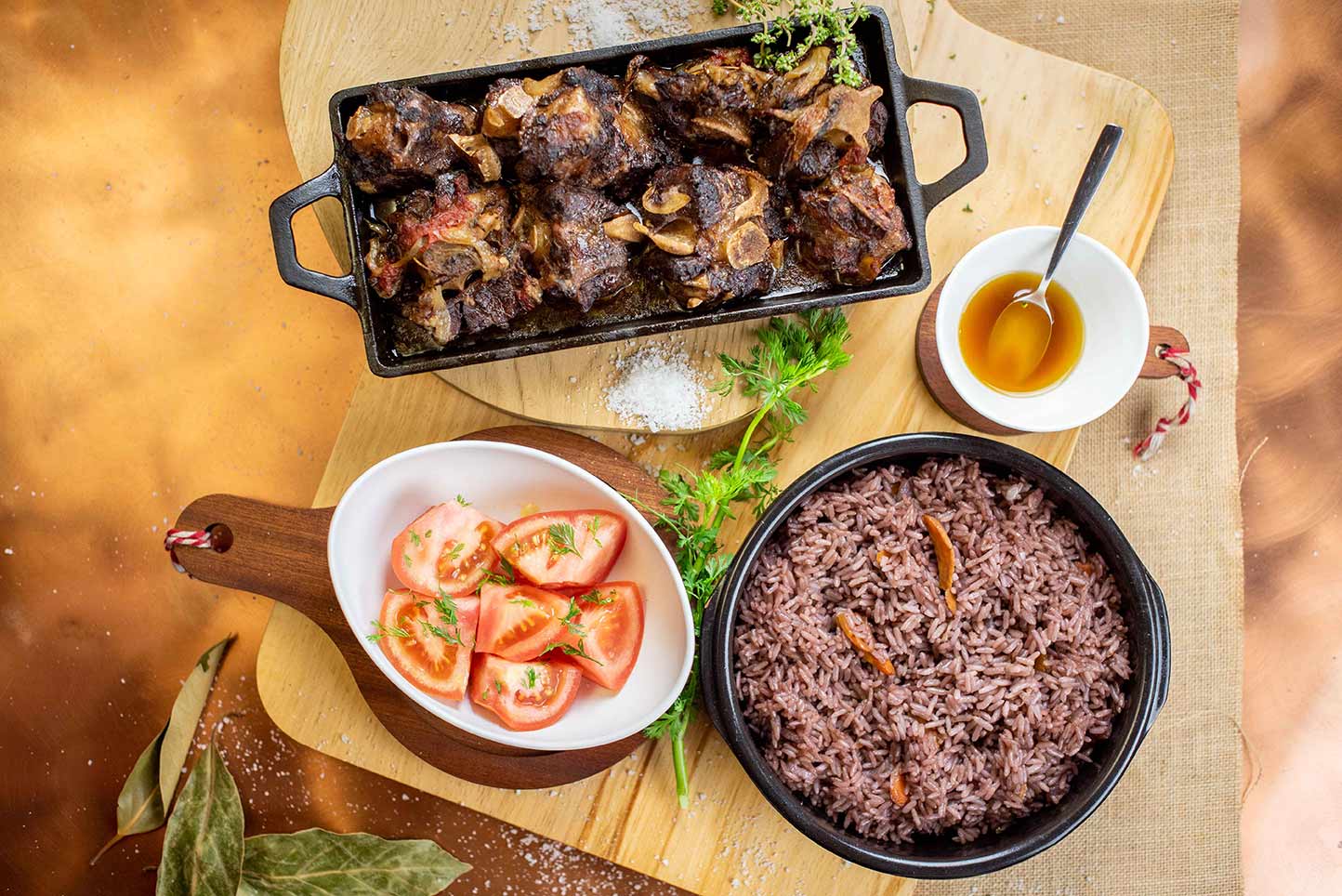 11. Casa Velha Funchal
Built in the middle of a green garden, Casa Velha Funchal is located in a quaint house for a homey, yet elevated feel. This place has been open for over 25 years, making it one of the best established restaurants in Madeira. Known for its high-quality traditional dishes and welcoming environment, it's surprising how affordable their prices are. A meal here for two people will cost around €40.
12. Hemingway
Close to the stunning Capela Nossa Senhora da Penha de Franca, Hemingway has a classic interior with bright green walls and flowery wallpaper. With a friendly and young staff, Hemingway is both a local and tourist favorite. We recommend the Wellington steak and the baked cod. A meal here for two people costs around €40.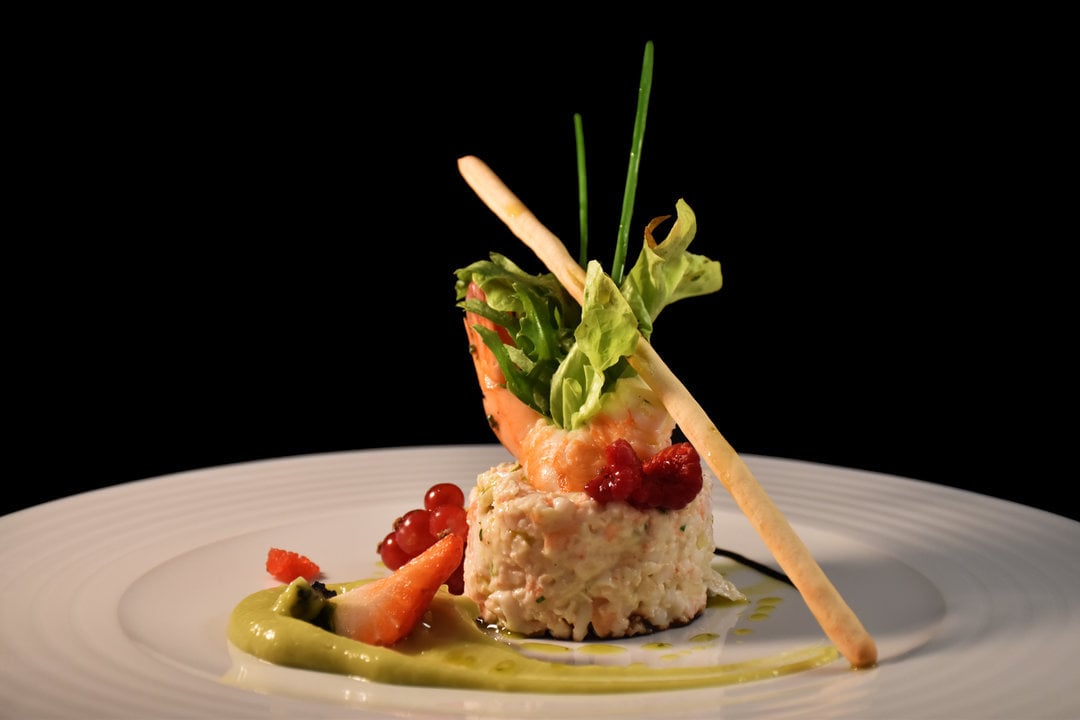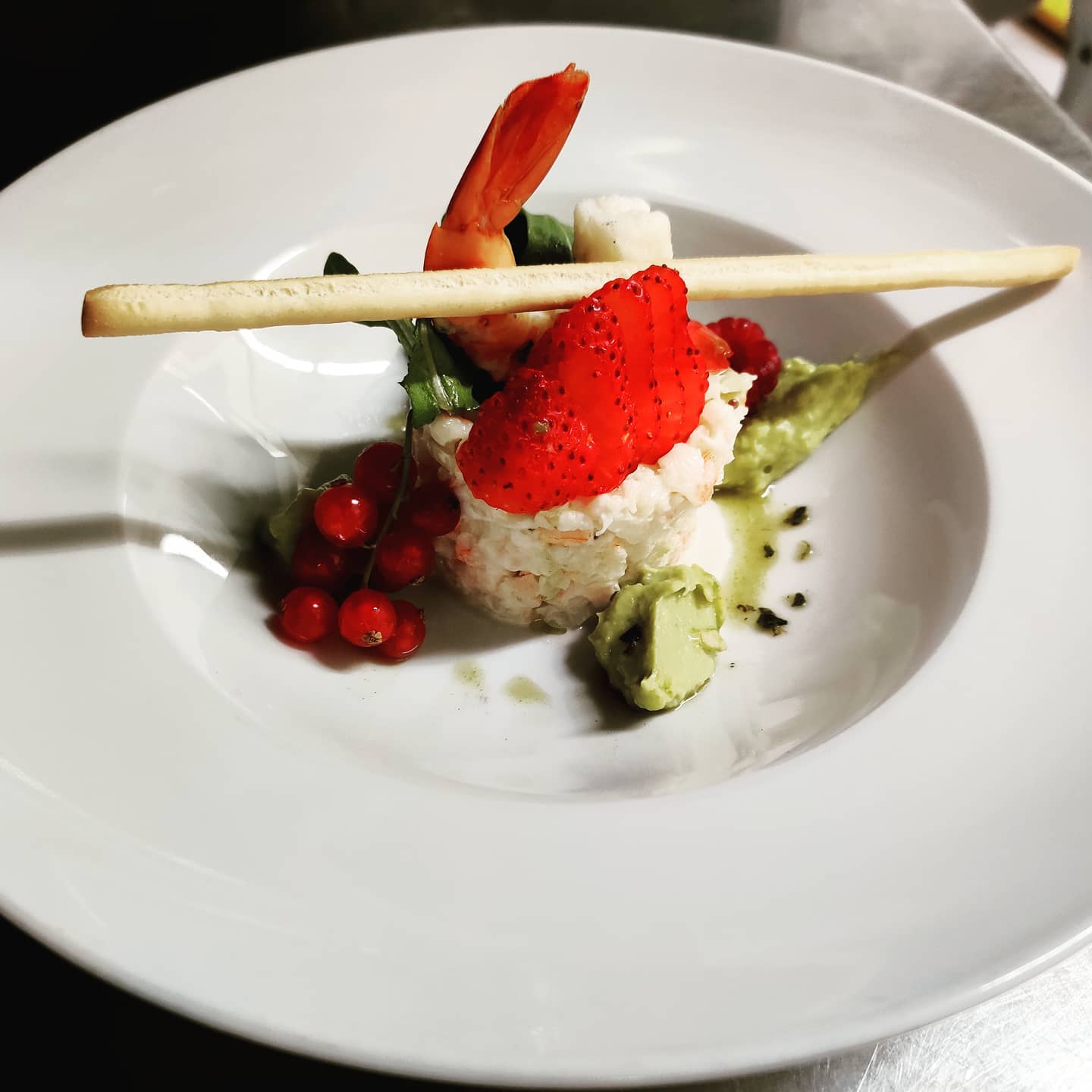 13. Casa das Espetadas
You cannot visit Madeira without trying the traditional espetadas (skewers). Casa das Espetadas is the perfect spot to taste this authentic dish, with an interior that reflects Madeira's traditions and cultural heritage. You can try out a variety of different skewers, from chicken, tuna, as well as pork and cow meat. We also recommend trying out the Bolo do Caco, a special flat bread from Madeira that is baked in a fire in front of you. A meal here will cost you €40.
⬇️Please share your favorite restaurants in Madeira in the comments below ⬇️