The law ending Golden Visas through real estate purchase will come into effect on Saturday, October 7, effectively ending the measure introduced in 2012. However, although the path to Portuguese citizenship through property investment is ending, the Golden Visa program remains.
It has been confirmed that obtaining a Golden Visa through residency is still possible through a particular capital transfer of at least €500,000.
The law states this must be "a transfer … intended for the acquisition of shares of non-immovable collective investment undertakings, which are incorporated under Portuguese law, whose maturity, at the time of investment, is at least five years and at least 60% of the value of the investments is carried out in commercial companies established in national territory."
Apply for the Portugal Golden Visa
While real estate will no longer pave the way to residency and citizenship, the Portugal Golden Visa program still remains. If you are looking to apply for the Golden Visa or want to clear up any doubts for free, there are expert resources available.
Holborn Assets, a leading global financial services company, is hosting a private webinar on November 23 at 7 pm Lisbon time (2 pm EST) for a live Q&A session.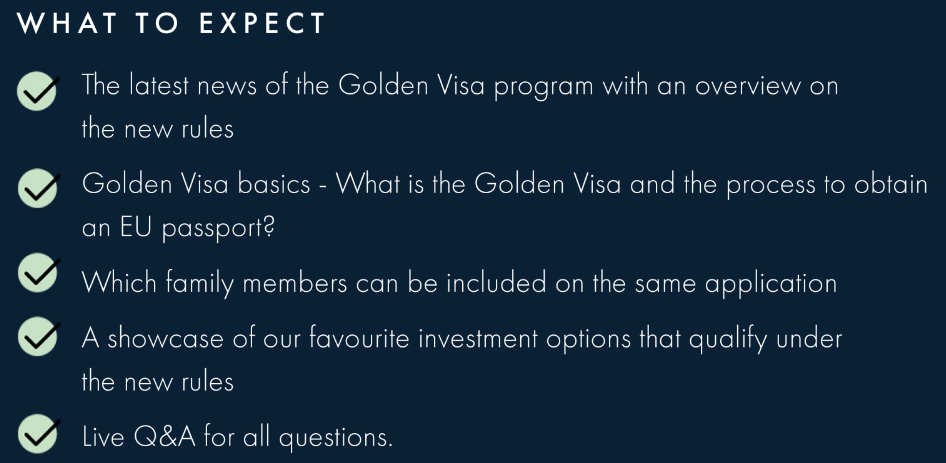 What is the Portugal Golden Visa?
Introduced in 2012, the Portugal Golden Visa is recognized as one of the most attractive options globally. Its primary goal is to encourage foreign investments, benefiting the Portuguese economy. Through this program, non-European Union citizens can obtain a residency permit and, eventually, Portuguese citizenship by making investments.
Having a Portugal Golden Visa allows you to live in Portugal and travel freely to most European countries. Importantly, you don't have to continuously reside in Portugal to qualify for this visa. You only need to spend a minimum of 7 days in the first year and 14 days in subsequent years in the country.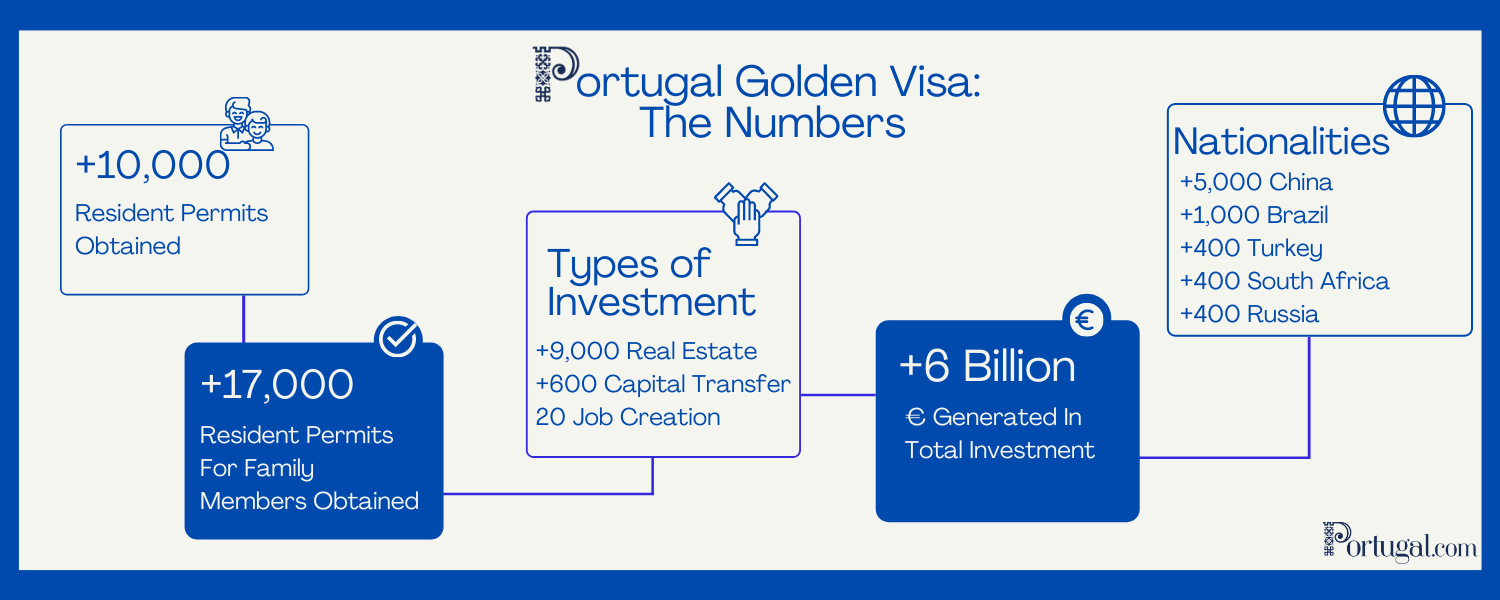 Apply for Portugal's Golden Visa Program
If you're interested in finding out the latest details about the Golden Visa program and want to take advantage of the new opportunities. Signup for a live Q&A webinar with an expert from Holborn Assets that will answer all your questions. The event is scheduled for November 23 at 7 PM Lisbon Time. If you cannot attend the seminar or would prefer one-on-one, book a call here.
The latest news of the Golden Visa program with an overview on the new rules
Golden Visa basics
What is the Golden Visa and the process to obtain an EU passport?
Which family members can be included on the same application
A showcase of our favourite investment options that qualify under the new rules
Live Q&A for all questions