Portugal is known for having an effective national vaccination program and generally a positive public attitude towards vaccines. The vaccination rate in Portugal for measles, mumps, and rubella is 95%, one of the highest in the European Union.
According to ABC News, only 3% of the population see themselves as vaccine "deniers". While it is clear that the anti-vaccination movement is growing in Portugal, the general attitude is positive toward vaccination programs.
Under the Portuguese National Vaccination Program, all people living in Portugal have access to the free vaccines covered under the program. These vaccines are the ones the National Health Service (SNS) deems most important to public and individual health in Portugal.
Let's take a look at the Portuguese National Vaccination Program (PNV), vaccines for children in Portugal, travel vaccinations, and more.
Portuguese National Vaccination Program
The National Vaccination Program (PNV) in Portugal allows everyone who lives there to have free and safe access to vaccines. It was implemented in 1965 and since the beginning maintains the basic principles of universal and free access.
The PNV's main objective is to protect the general population against diseases that have the largest potential to threaten public and individual health.
According to the National Health Service (SNS), at an individual level, the program wants the vaccinated person to become immune to the disease or at least suffer a milder form of it.
At a larger population level, the SNS aims to control or minimize the impact of the disease in the community. This means that the percentage of vaccinated people has to be high.
The national vaccine program protects against the following diseases: tuberculosis, diphtheria, tetanus, pertussis, poliomyelitis, Haemophilus influenza type b infection, hepatitis B, pneumococcal disease, meningococcal disease, measles, mumps, rubella, and human papillomavirus infection.
Can foreigners get vaccinated in Portugal?
Yes, if you live in Portugal. Everyone who lives in Portugal has access to free vaccines under the PNV. All you need to do is head to a health center with the vaccination card of your country and you will get vaccinated with any ones missing. You do not even need to be registered with the National Health Service.
Vaccines for Children in Portugal
Vaccines for children living in Portugal are free under the PNV program. You will register your child at a local health center and receive an Individual Health Bulletin where vaccines will be recorded.
The hepatitis B vaccine is usually the only one administered at birth. However, the vaccine against tuberculosis is also given to some kids. Vaccines at birth are done at the hospital. Other vaccines are conducted in your local health center.
Although vaccines are not technically compulsory, there are two vaccines that are pretty much obligatory, diphtheria and tetanus shot. Without these, your child cannot enroll or take an exam in an educational establishment. You must make sure these are up to date as they grow.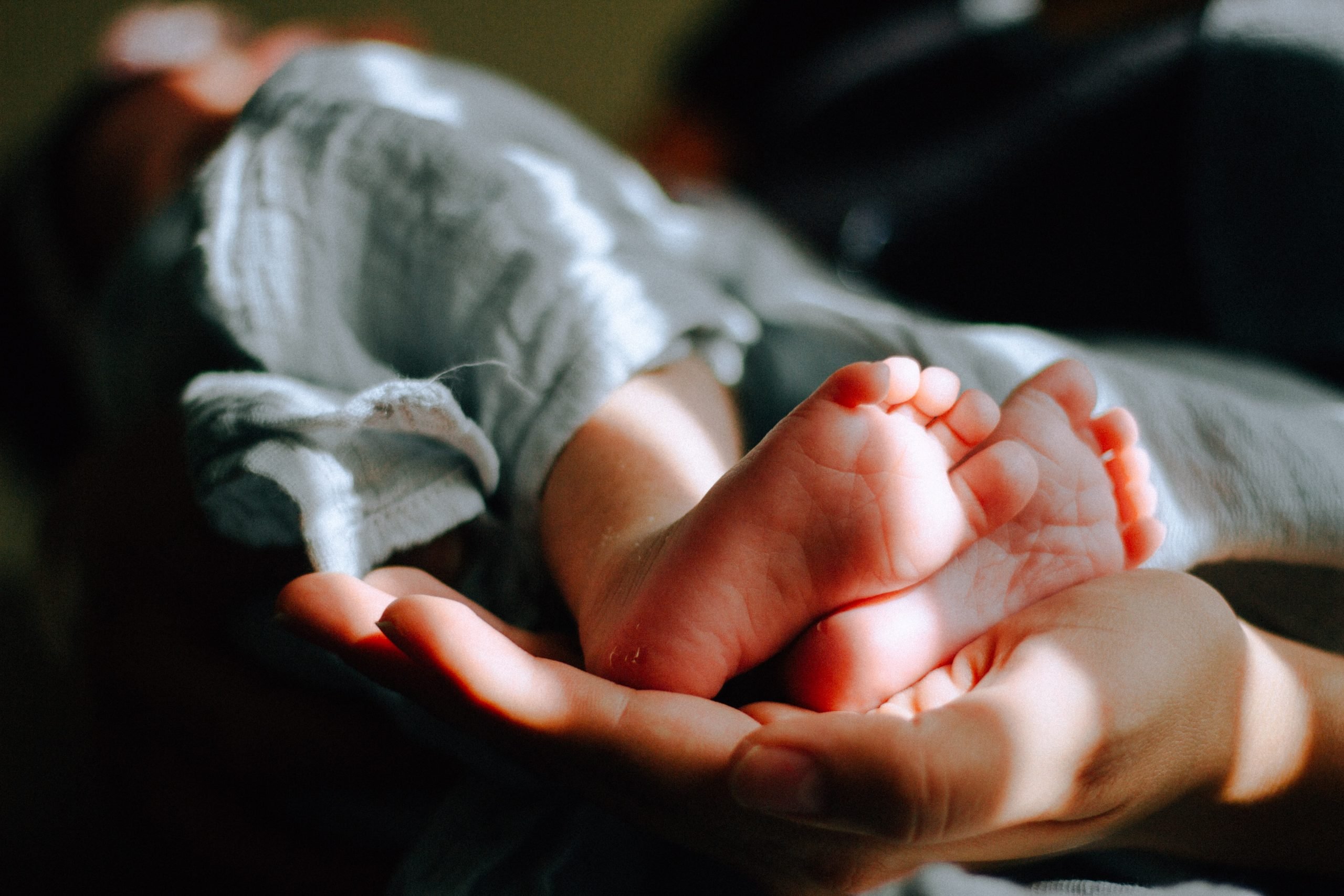 Guide to Having a Baby in Portugal
Mandatory Vaccinations in Portugal
Most vaccines are not mandatory under the Portuguese National Vaccination Program. Instead, the Directorate-General for Health (DGS) recommends that everyone is vaccinated with all the vaccines available under the program.
However, diphtheria and tetanus vaccines are compulsory in certain cases. If you want to enroll in an educational establishment and take an exam in one, you must have UP TO DATE diphtheria and tetanus vaccinations.
Travel Vaccinations for Portugal
Whether you need specific vaccinations to travel to Portugal depends on your nationality. Make sure to contact a Portuguese embassy or consulate before travel to make sure you have all the necessary vaccines.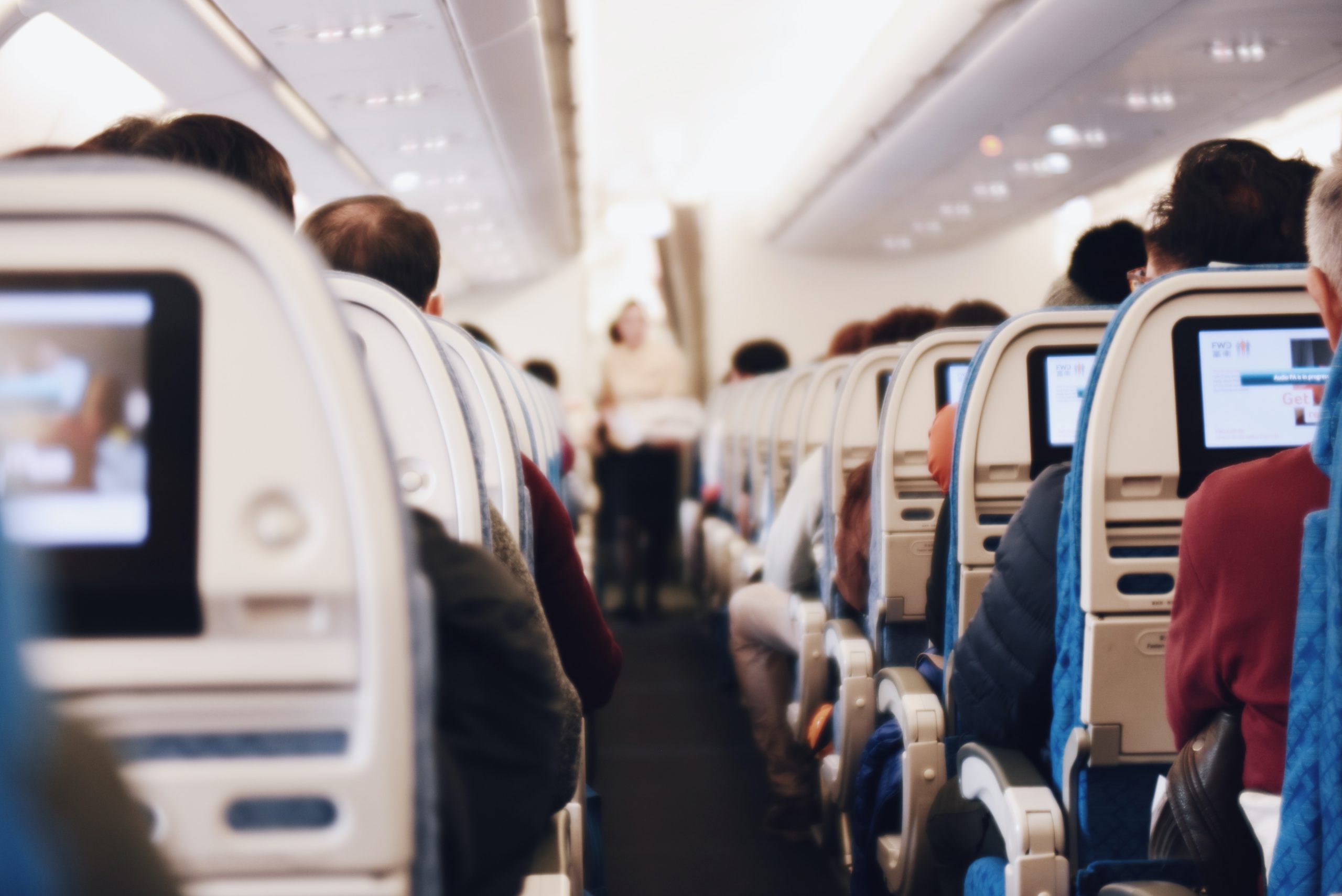 Portuguese Embassies & Consulates in the US, UK, and Canada
Covid-19 Vaccines in Portugal
In October of 2021, Portugal achieved the highest vaccination rate in the world, reaching full vaccination for 85% of the population in just nine months. Today, Portugal is the 9th country with the highest rate of administered doses per 100 inhabitants.
Over 8.8 million people in Portugal have been fully vaccinated against the Covid-19 Pandemic. 95% of the population has received at least one dose of the vaccine and 92.6% are completely vaccinated.
Covid-19 vaccinations are free in Portugal and there is an open-door policy so you don't have to book a slot.
Covid-19 Vaccination Rate in Portugal by Age Group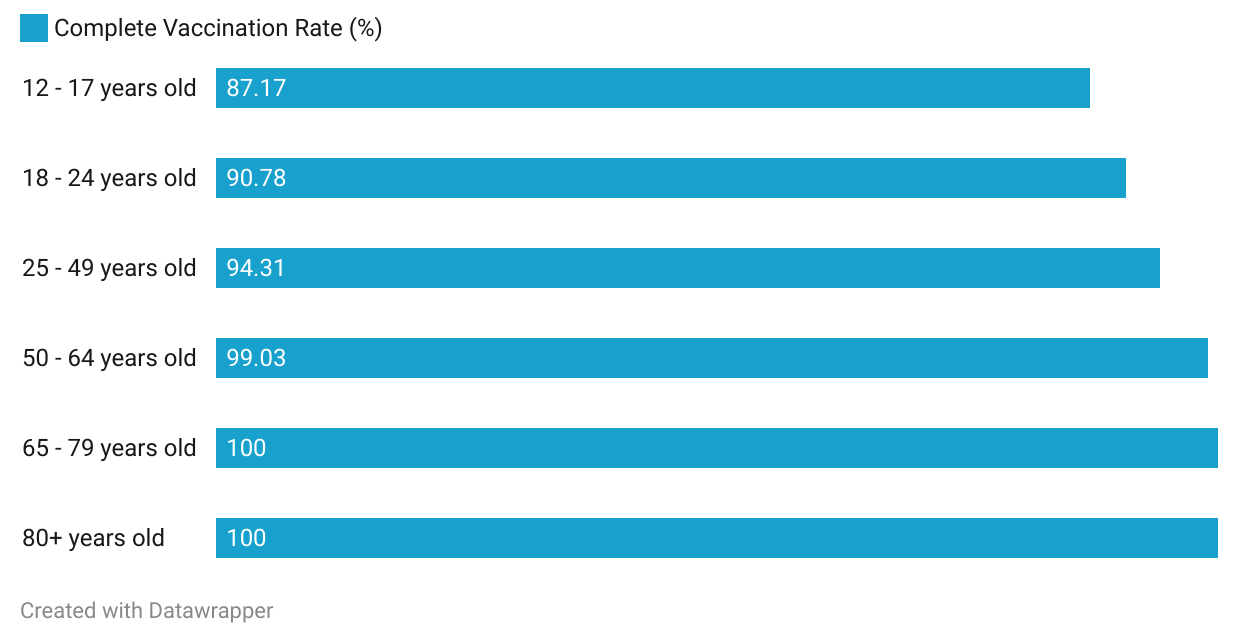 Do you need insurance to get vaccinated in Portugal?
Generally speaking, you do not need health insurance to get vaccinated in Portugal. Most vaccines are free to all residents in Portugal under the Portuguese National Vaccination Program (PNV).
However, a few vaccines are not included. For example, the HPV vaccine is only free for girls up to the age of 17. After that, the cost per dose is at least 150 euros and there are three doses.
There are many health insurance providers in Portugal that cover vaccines such as Allianz Care.
Guide to Healthcare in Portugal: Portuguese Healthcare & Health Insurance
What vaccines are included in the Portuguese National Vaccination Program?
The vaccination program starts at birth in Portugal. Let's go through the vaccines included in the National Vaccination Program (PNV).
Vaccines at Birth in Portugal
1st dose of vaccine against hepatite B (VHB)
2 months of age
1st dose against diphtheria, tetanus, and pertussis
1st dose against Haemophilus influenzae type b
1st dose against polio
2nd dose against hepatite B
1st dose against Streptococcus pneumoniae
1st dose against Neisseria meningitidis B
4 months of age
2nd dose of DTPa, Hib, and VIP
2nd dose of Pn13
2nd dose against Neisseria meningitidis B
6 months of age
3rd dose of DTPa, Hib, VIP, and VHB
12 months of age
3rd dose of Pn13
3rd dose against Neisseria meningitidis B
Single dose against Neisseria meningitidis C – MenC
1st dose against measles, epidemic mumps, and rubella
18 months of age
4th dose of DTPa and VIP
4th dose of Hib
5 years of age
5th dose of DTPa and VIP
2nd dose of VASPR
10 years of age
Diphtheria and tetanus booster
2 doses of vaccine against HPV9 (6-month interval)
Throughout whole life
Boosters against diphtheria and tetanus in reduced doses at 25, 45, 65 years old, and then in 10 in 10 years
Pregnant people
In case of pregnancy, single dose against diphtheria, tetanus, and pertussis in reduced doses