A romanticist castle in Sintra, the Pena Palace stands on top of a hill in the mountains, overlooking the town of Sintra. The 19th-century palace is a UNESCO World Heritage Site and one of the Seven Wonders of Portugal.
Visitors can wander around the castle, painted in multiple colors, and visit the beautiful greenery that surrounds it. Known for its Disney-like appearance, the Pena Palace is one of the most beautiful landmarks in all of Portugal.
Let's take a look at the history behind the Pena Palace, its construction, and what you can expect when visiting.
History
Originally built as a monastery in the Middle Ages, the Pena Palace has a rich and fascinating history that spans centuries. The palace was severely destroyed by the Great Lisbon Earthquake of 1755.
The ruins of the palace were left destroyed for decades until King Ferdinand II acquired the monastery and restored it. After that, the Pena Palace became a summer residence for the Portuguese royal family and played a significant role in the country's political and cultural history.
The palace housed a vast collection of art and artifacts, which were later moved to the National Museum of Ancient Art in Lisbon.
Architecture
The Pena Palace is a beautiful mix of various architectural styles, reflecting the diverse cultural influences that have shaped Portugal's history. Its Gothic features, Moorish domes, and Renaissance columns create a visual feast for the senses, while its colorful façade is adorned with intricate tilework and mosaics. The palace's interior is no less impressive, with lavish decor and incredible works of art.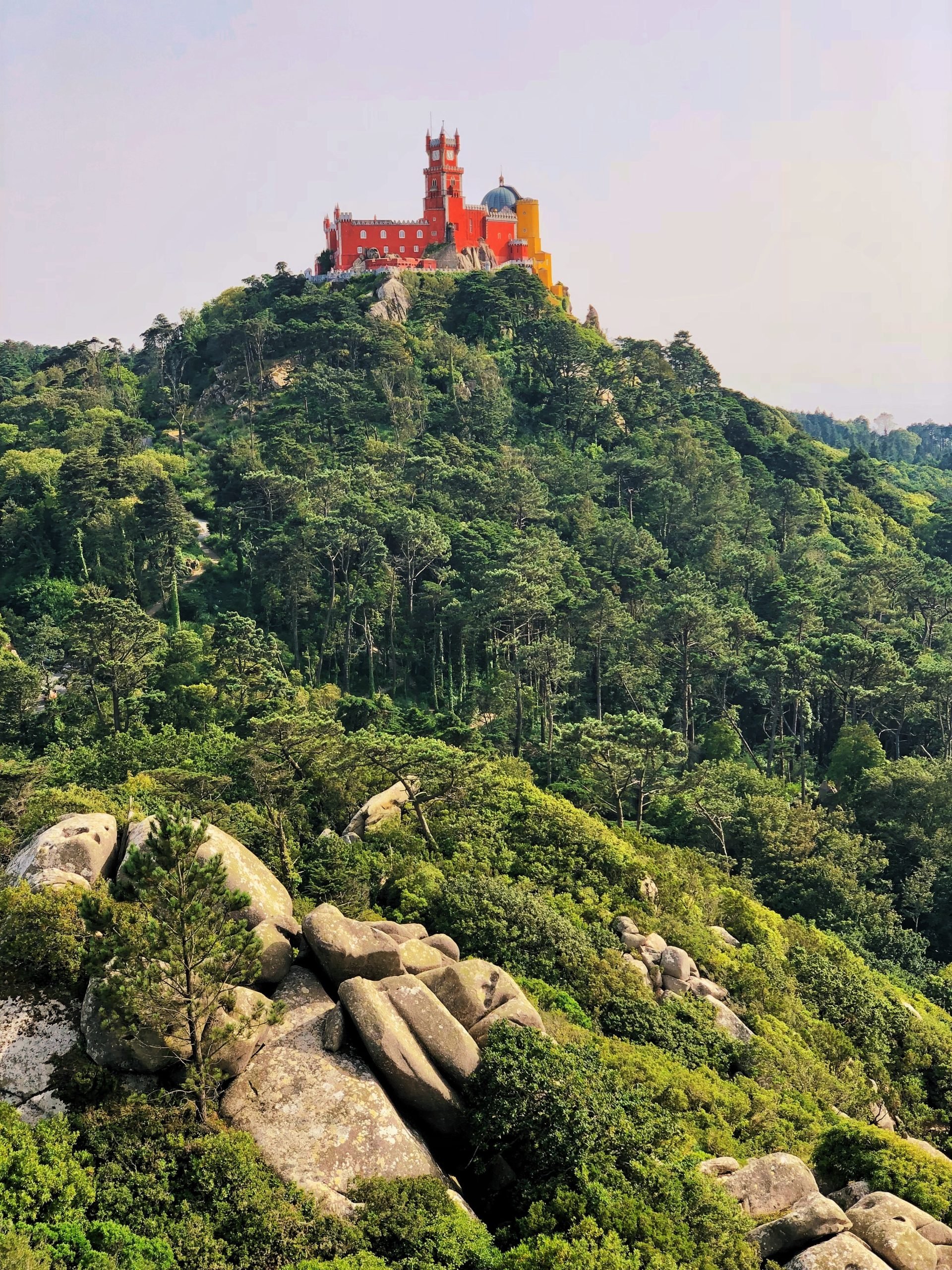 Visiting Times & Tickets
To visit the Pena Palace, you must purchase a ticket with a date and hour reservation previously. The time on your time is the time you must be at the entrance of the palace. It takes 30 minutes to arrive at the palace by foot from the entrance of Pena park.
A bus shuttle is also available for 3 euros, but still, make sure to arrive 30 minutes in advance in case of delays.
A standard ticket costs 14 euros. However, there are a few discounts available:
Visitors aged 65 or older – 12.50 euros
Youth (6 to 17) – 12.50 euros
Children – Free
Family ticket (2 adults + 2 youths) – 49 euros
Related Tours