Located in the picturesque town of Mafra, the Mafra National Palace is a window into the country's fascinating past and architecture. Built in the 18th century by King João V of Portugal for his wife, the palace took decades to complete. Let's embark on a virtual tour of the Mafra National Palace, where we'll uncover its intriguing history and admire its breathtaking architecture.
History
It all began in the early 18th century when King João V, who had a deep religious devotion, decided to build a grand palace and convent as an offering to the divine.
However, the build served multiple purposes. It would function as a residence for the royal family, a convent for Franciscan friars, and a memorial to King João V's wife, Queen Maria Anna of Austria. The construction of the palace was also driven by the king's aspiration to establish Mafra as a vibrant cultural and religious center.
Construction started in 1717 and it took more than 25 years and the hard work of thousands of workers and skilled artisans. They faced challenges like shortages of labor, money, and logistical difficulties. Over 1,000 workers died in the process.
Architecture
The palace was designed by German architect Johann Friedrich Ludwig and features a symmetrical layout with a massive central courtyard. The whole palace reflects the Baroque style that was popular in 18th-century Europe.
The palace's exterior is truly impressive, with its stunning combination of limestone and marble. The palace is huge, stretching over 232 meters, making it one of the largest in Europe.
One of the highlights of the palace is the library, which contains over 36,000 volumes and is considered one of the most beautiful Baroque libraries in the world. The library features an impressive collection of rare books and manuscripts. The Basilica is another highlight, featuring an ornate altarpiece and a magnificent organ.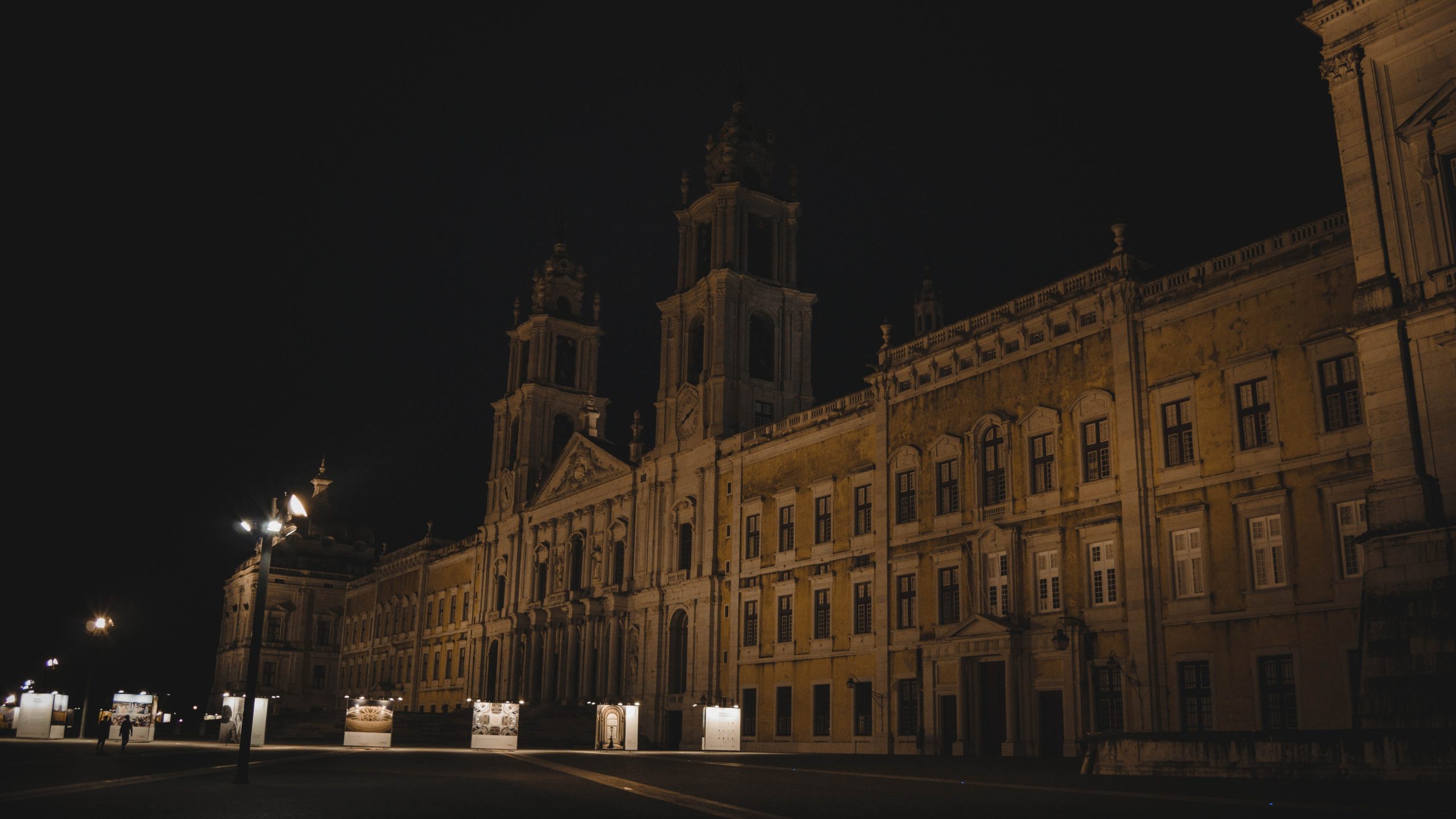 Visiting Times & Tickets
The Palace is open between 9h30 am and 5h30 pm. The library is open every day, except on Thursdays from 9h30 am to 1 pm and from 2 pm to 5 pm. The basilica is open everyay from 9h30 am to 1 pm and from 2 pm to 5h30 pm.
Tickets cost 6 euros but there are discounts available for seniors and students.
Related Tours