Located in the heart of Porto, Casa da Música is a stunning architectural masterpiece that has quickly become one of the city's most popular cultural destinations. With its bold lines, geometric shapes, and contemporary design, the building is one of Portugal's best pieces of modern architecture and design. Let's take a look at the history behind the Casa da Musica, its architecture, and what you can expect when visiting.
History
Casa da Musica was designed by Dutch architect Rem Koolhaas and built as part of Porto's designation as the European Capital of Culture in 2001. The building's construction was filled with delays, but the final result was worth the wait. The building officially opened in 2005 and quickly became a hotspot for music and cultural events in Porto.
Casa da Musica's history is also deeply tied to the city's musical heritage. Porto has a long and rich musical tradition, and the building was designed to showcase and celebrate that tradition. The concert hall features state-of-the-art acoustics and hosts a wide range of musical performances, from classical to contemporary, throughout the year.
Architecture
The building's architecture is both striking and functional, reflecting the building's two roles as a concert hall and cultural center. The main concert hall, with its distinctive asymmetrical design and curved walls, is particularly impressive and has exceptional acoustics.
The building's exterior is equally impressive, with a sleek and modern design that is a stark contrast to the historic buildings that surround it. The façade is made up of large panels of white concrete, which have been cut and folded in various ways to create a series of dramatic angles and shapes.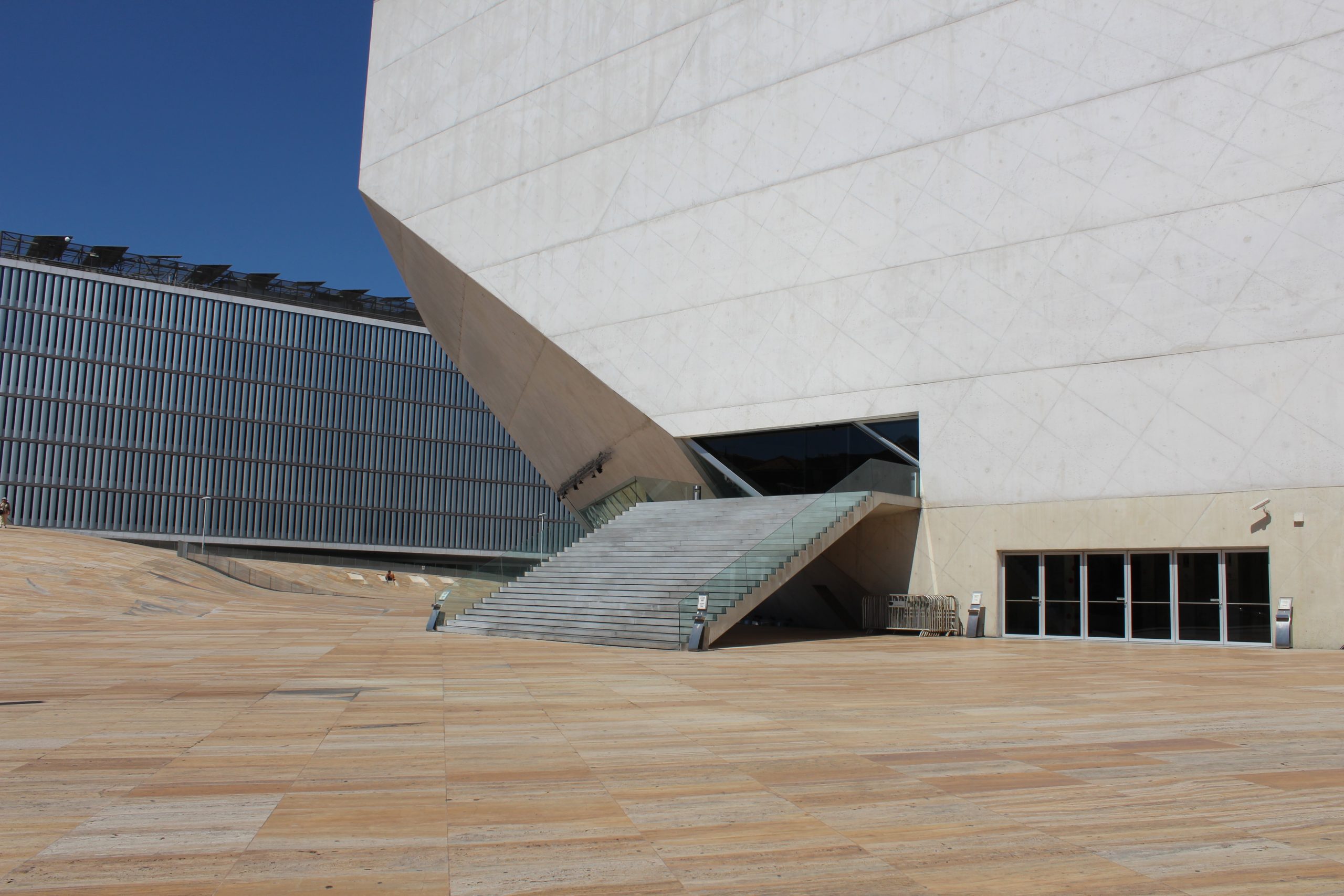 Visiting Times & Tickets
If you want to purchase tickets for a show at Casa da Musica, the ticket office is open every day from 9:30 am to 6 pm.
For a tour of Casa da Musica, there are two tours a day between Monday and Friday. One at 11 am (Portuguese) and another at 4 pm (Portuguese and English).
Tickets for a tour cost 12 euros.
Related Tours