Lisbon, the vibrant capital of Portugal, has long been a hotspot for tourists and locals alike. Whether you're on vacation or call the city home, there's no reason why your fitness routine should take a backseat. Here are the top 11 gyms in Lisbon to keep you in top shape.
1. Amplify Cycling Studio
Amplify offers more than just a cycling experience; it brings an exhilarating energy that's hard to find elsewhere. With mood lighting and a vibrant atmosphere, you're not just working out, you're enjoying a full-on immersive experience. Coupled with top-notch instructors and carefully curated playlists, each session is designed to be both a challenge and a celebration, ensuring you leave each class with a feeling of accomplishment. Amplify provides all of the equipment you need including cycling shoes and yoga mats. It's also one of the easiest gyms to join without making a multi-month commitment. Buy by the lesson or by the month.
Classes Offered: Indoor cycling, high-intensity interval training (HIIT) on bikes, endurance sessions, strength sessions, and specialized sessions.
Location: Amplify Marques de Pombal, R. Mouzinho da Silveira 27C

Amplify Santos, Av. 24 de Julho 60

Hours of Operation:

Amplify Marques de Pombal – Monday to Friday, 7:30 am – 2:30 pm, 5 pm – 1 am, Saturday, 8:30 am – 1:30 pm, Sunday, 8:30 am – 1:30 pm, 5 pm – 7 pm
Amplify Santos – Monday to Thursday, 7 am – 9 pm, Friday, 7 am – 7 pm, Saturday, 8:30 am – 1 pm, Sunday, 9 am – 1 pm
2. StudioRise Cycling
StudioRise isn't just about cycling; it's about embracing a holistic approach to fitness. The emphasis here is on combining the intensity of cycling with the nuances of form and technique. With state-of-the-art equipment, each session becomes a lesson in precision and power. Furthermore, the studio's trainers focus on individual progress, ensuring that whether you're a beginner or a seasoned cyclist, you're always pushing your boundaries.
Classes Offered: Indoor cycling, rhythmic rides, themed classes, strength training, and combo sessions.
Location: R. Correia Teles 18
Hours of Operation: Monday to Friday, 7:30 am – 8 pm, Saturday, 9 am – 12 pm, Sunday, 9 am – 12 pm
3. Holmes Place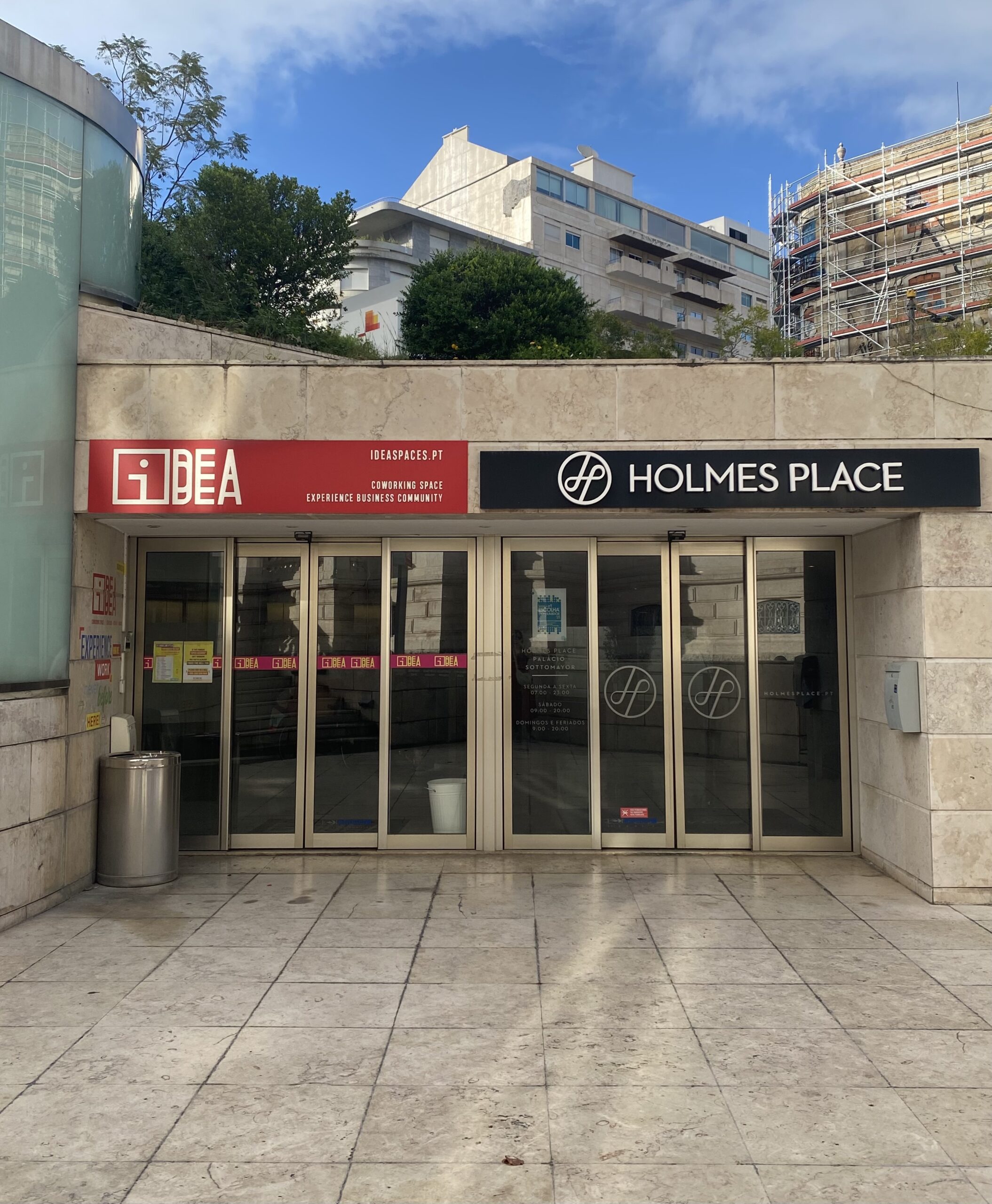 Holmes Place is an international chain that is considered one of the most upscale gym experiences in the city. The ambiance exudes sophistication and comfort, ensuring every visit feels exclusive. Holmes Place includes dry and wet saunas, jacuzzis, and decent-sized pools, which are difficult to find all in one gym location in Lisbon. Be aware that you need to sign up for a one-year membership to join this gym and canceling requires at least three months advance notice for the first year (one month notice for every year thereafter).
Classes Offered: Yoga, Pilates, Zumba, Body Pump, HIIT, aqua classes, spinning, and many more.
Location: Multiple branches, including Av. Fontes Pereira de Melo 16 (Palácio Sottomayor) and Av. Dom João II (Parque das Nações)
Hours of Operation: Hours vary but the gyms open later and close earlier on the weekends
4. Fitness Hut
Fitness Hut bridges the gap between affordability and quality. In a city where fitness options are aplenty, it offers a space where value meets excellence. The gym boasts top-tier equipment, ensuring every workout session is efficient and effective. Moreover, the variety of classes on offer means there's something for everyone, making it a go-to destination for fitness enthusiasts seeking diversity without the hefty price tag. This is another location where you need to check the registration rules to ensure that you can get out of the contract when you're ready.
Classes Offered: Strength training, cardio fitness, Zumba, yoga, and spinning.
Location: Several branches throughout Lisbon.
Hours of Operation: Most branches are open from 7 am – 11 pm on weekdays and have slightly reduced hours on weekends (please check in advance for the weekends).
5. Academia Life Club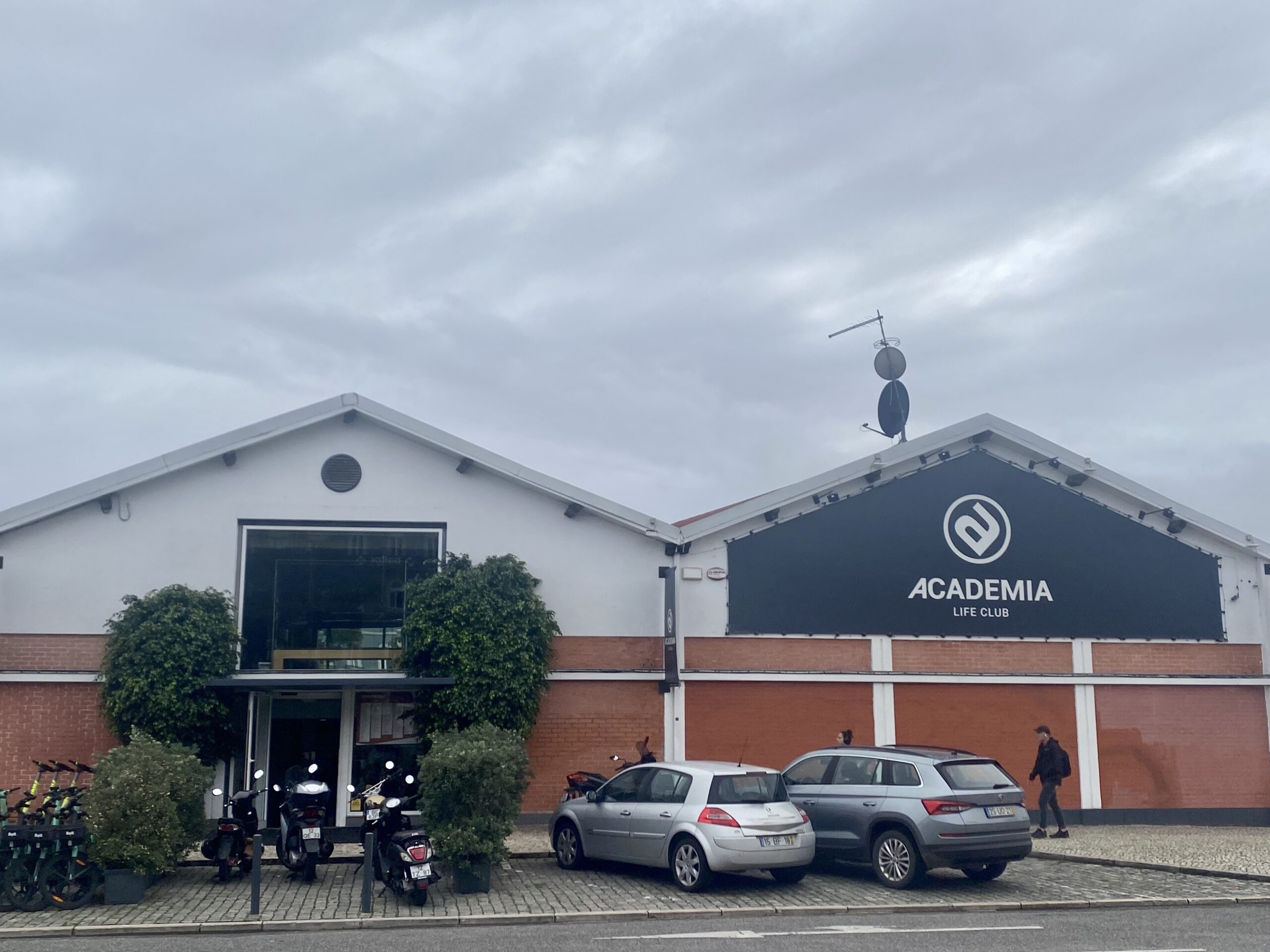 At Academia, fitness is more than just a routine; it's a community-driven experience. The gym's unique blend of traditional and contemporary classes ensures that there's always something new to explore. It is one of the larger gyms in the area with a nice array of classes. It is also close to two large dance studios if you want to pair a traditional workout with a specific type of dance class. Academia has a small pool, dry sauna, and steam sauna. They also allow a wide range of memberships including morning and night only passes, and discounts on multiple month memberships. The minimum time commitment for a membership is three months.
Classes Offered: Martial arts, swimming, dance, yoga, and more specialized classes.
Location: Av. Brasília 254
Hours of Operation: Monday to Friday, 7 am – 10 pm; Weekends 9 am – 5 pm.
6. Solinca
Solinca champions a comprehensive fitness approach, merging the best of equipment, classes, and expert guidance. With a keen focus on both physical and mental well-being, it's a space where every workout feels tailor-made. The trainers are not just instructors; they're your fitness partners, guiding, motivating, and ensuring that every session is a step towards your goals. This is another gym that offers a large indoor swimming pool and an annual membership. Check terms and conditions when signing up.
Classes Offered: Pilates, body combat, spinning, aqua fitness, TRX, and functional training among others.
Location: Several locations including Alvalade and Alfragide.
Hours of Operation: Typically 7 am – 10 pm on weekdays and 9 am – 6 pm , but hours may vary slightly between branches.
7. Jazzy Dance Studios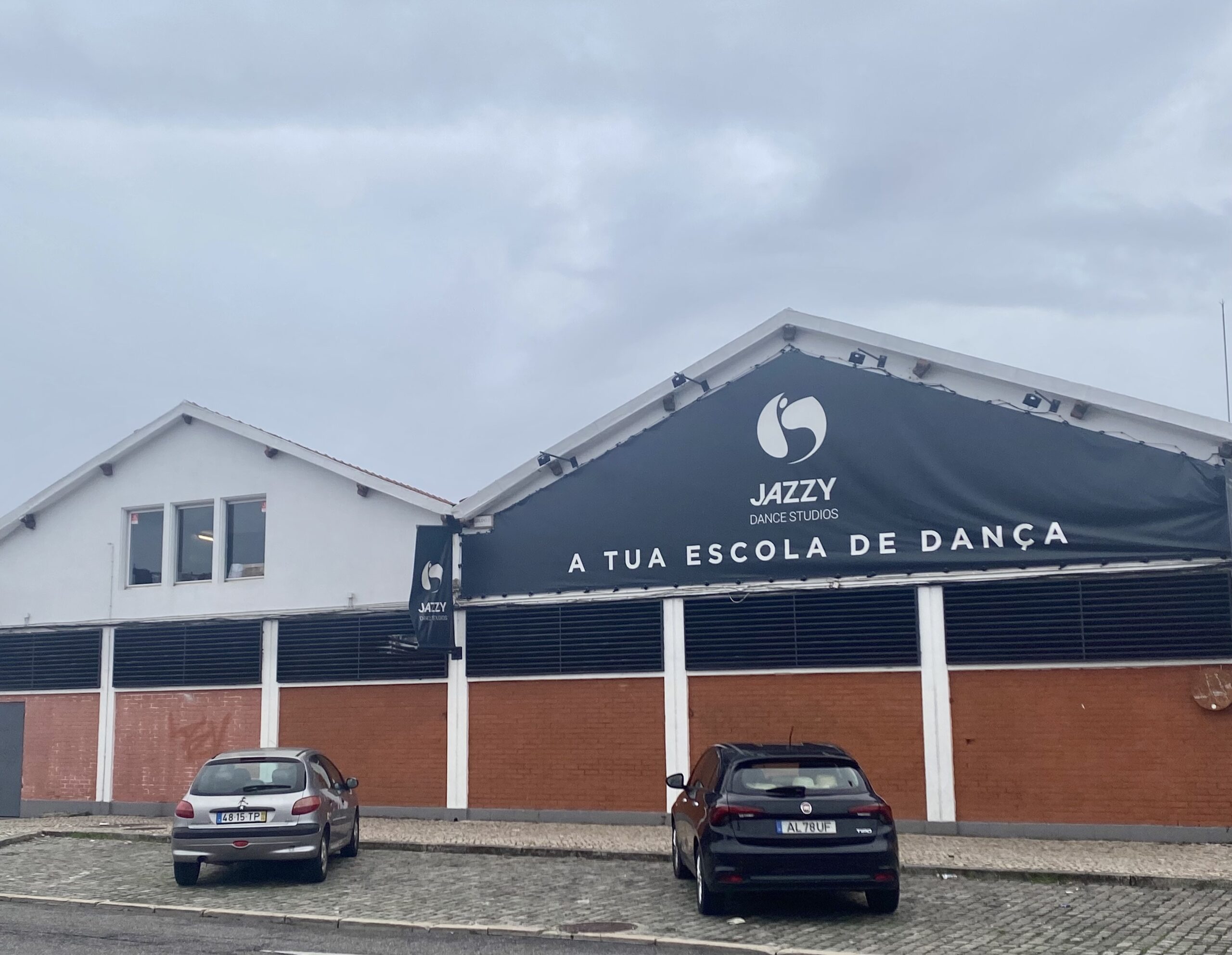 Jazzy Dance Studios promises rhythm, energy, and self-expression. It's a space that allows you to immerse yourself in the world of dance. Learn the basics of ballet or master a hip-hop routine, with the emphasis always being on expression and technique. Furthermore, the passionate instructors help you explore the many sides of dance while staying fit. Whether you're a seasoned dancer or someone with two left feet, Jazzy Dance Studios offers a welcoming environment for everyone.
Classes Offered: A variety of dance styles including hip-hop, contemporary, ballet, jazz, salsa, and more. They also offer fitness-focused dance classes like Zumba and dance aerobics.
Location: Several locations in Lisbon including a large location in Santos at Av. Brasília 254.
Hours of Operation: Monday to Wednesday, 12:30 pm – 11 pm, Thursday, 12:30 pm – 10:30 pm, Friday, 12:30 pm – 10 pm, Saturday, 10 am – 7 pm, Sunday, 10 am – 7 pm
8. XXI Crossfit
XXI Crossfit is devoted to each and every member, creating a true family environment. The gym does its best to embody the true spirit of Crossfit: community, resilience, and transformation. Every workout is designed to test your limits, ensuring that with each session, you're a step closer to your best self. If you're seeking a transformative fitness journey with a tight-knit community, XXI Crossfit is the place to be. In this environment, it's also easy to make great friends.
Classes Offered: A range of CrossFit classes catering to beginners, intermediate, and advanced practitioners. They also offer strength training, mobility, and specialized WODs (Workouts of the Day).
Location: R. Aliança Operária 41
Hours of Operation: Hours change every day, so please carefully check the schedule on Google Maps before you go
9. DinaMite Team – Muay Thai ALCÂNTARA
DinaMite Team offers an authentic experience in the art and discipline of Muay Thai. Under the guidance of seasoned trainers, you'll learn more the basic techniques and imbibe the spirit of Muay Thai. Moreover, the community here is bound by mutual respect and a shared passion. As you spar, train, and grow, you'll find camaraderie, challenge, and a profound sense of achievement.
Classes Offered: Classes cover various aspects of Muay Thai including beginner sessions, advanced combat training, sparring, and conditioning.
Location: Av. de Ceuta LT 8 loja 2
Hours of Operation: Monday, Wednesday, and Friday, 7 am – 9:30 am, 4 pm – 9:30 pm, Tuesday, 7 am – 9:30 am, 6 pm – 9 pm, Thursday, 7 am – 9:30 am, 6 pm – 10:30 pm, Closed on weekends
10. Escala 25
Escala 25 is an outdoor climbing gym right next to the iconic Ponte 25 de Abril. It offers climbing experiences for both novices and seasoned climbers. The facility boasts a variety of walls, ensuring new challenges every time you go. The routes are frequently changed by the supportive instructors, and you can book classes catering to your skill level. Relax in the cafe after your climb and take a look at the climbing equipment available at the shop.
Classes Offered: Outdoor climbing for all levels, bouldering, lead climbing, and beginner courses. They also provide equipment rentals for those without their own gear.
Location: Avenida da India, Pte. 25 de Abril 52 Pilar 7
Hours of Operation: Mondays, 10 am – 6 pm, Tuesday to Friday, 10 am – 10 pm; Weekends 10 am – 6 pm.
11. Urban Sports Club Gym App
This is a different kind of option for people interested in checking out a variety of gyms and fitness opportunities. There are three tiers of membership with the higher tiers offering more visits per month and access to massages available at the different participating facilities. Urban Sports Club is available in several cities around the world, making it even more interesting for frequent travelers. Sign up for the classes you like in advance through the app or simply check-in for a regular workout at different gyms. Check out this link to sign up for the membership.
Classes Offered: The Urban Sports Club app grants access to a plethora of activities ranging from yoga, swimming, boxing, to specialized gym sessions, and more.
Location: Available across multiple venues in Lisbon, accessible via the app.
Hours of Operation: Varies depending on the partner facility or class you choose from the app.
In conclusion, Lisbon offers a dynamic range of fitness options to cater to every individual's needs. From the rhythm and energy of Jazzy Dance Studios to the intense cycling sessions at Amplify, there's a workout waiting for you in the heart of Portugal's capital.