Funchal, Madeira might not be a city known for fashion such as Lisbon or even Porto, but due to the quality of the island's infrastructures and rich history, there are plenty of large shopping malls, as well as smaller traditional streets that have always played a large role in Funchal's commerce. From brands such as Zara and H&M to second-hand auction houses and charity shops, living in Funchal allows you to live the island life in style. Wondering where the best places are for shopping in Funchal? This shopping guide to Madeira has everything you need to know so you are ready for your next fashion spree, such as the best shopping malls and shopping streets.
Best Shopping Malls in Madeira
Forum Madeira
Located at the entrance of Funchal, Forum Madeira opened on April 5th, 2005, close to a residential area and the best hotels in the city. With 20,000 m2 of commercial area with 60 stores, and three floors, as well as a food court with 6 restaurants and 450 seats. The shopping center has an "outdoor" concept surrounding around a central square and features an extensive green area. You can find stores such as H&M, Massimo Dutti, Zara, and more at Forum Madeira.
La Vie Shopping Center
Located in the heart of Funchal, close to the Casino, La Vie Shopping Center features a large supermarket, an extensive food court, as well as multiple stores from fashion, interior design, and more. The shopping also features a kids club called O Petite La Vie where you can leave your kids to play under supervision while you go shopping. You can find a variety of stores such as Lanidor, Pepe Jeans, Tous, and more.
Madeira Shopping
The largest shopping mall in Madeira, Madeira Shopping is located in Funchal and features 106 stores in an area of around 26,600 m2. The space also features 16 restaurants and 7 cinema rooms. Along with stores, you can find various services such as a post office, laundry mat, and pharmacy. You can find stores such as Zara, Fnac, Bershka, and more at Madeira Shopping.
Anadia Shopping
Located in the heart of Funchal close to the Lavradores market, Anadia Shopping has 48 commercial stores, a cinema, and a large supermarket. You can find stores such as Loja do Vidro, Ale Hop, Rhode Island Surf Shop, and more.
Best Shopping Streets in Madeira
Rua do Aljube
Close to the cathedral, Rua do Aljube once catered to the upper class of Madeira, featuring expensive stores such as Maison Blanche and Phoebus, the latter still being open to this day. Today, the street features a variety of stores such as Zara, Douglas, and more.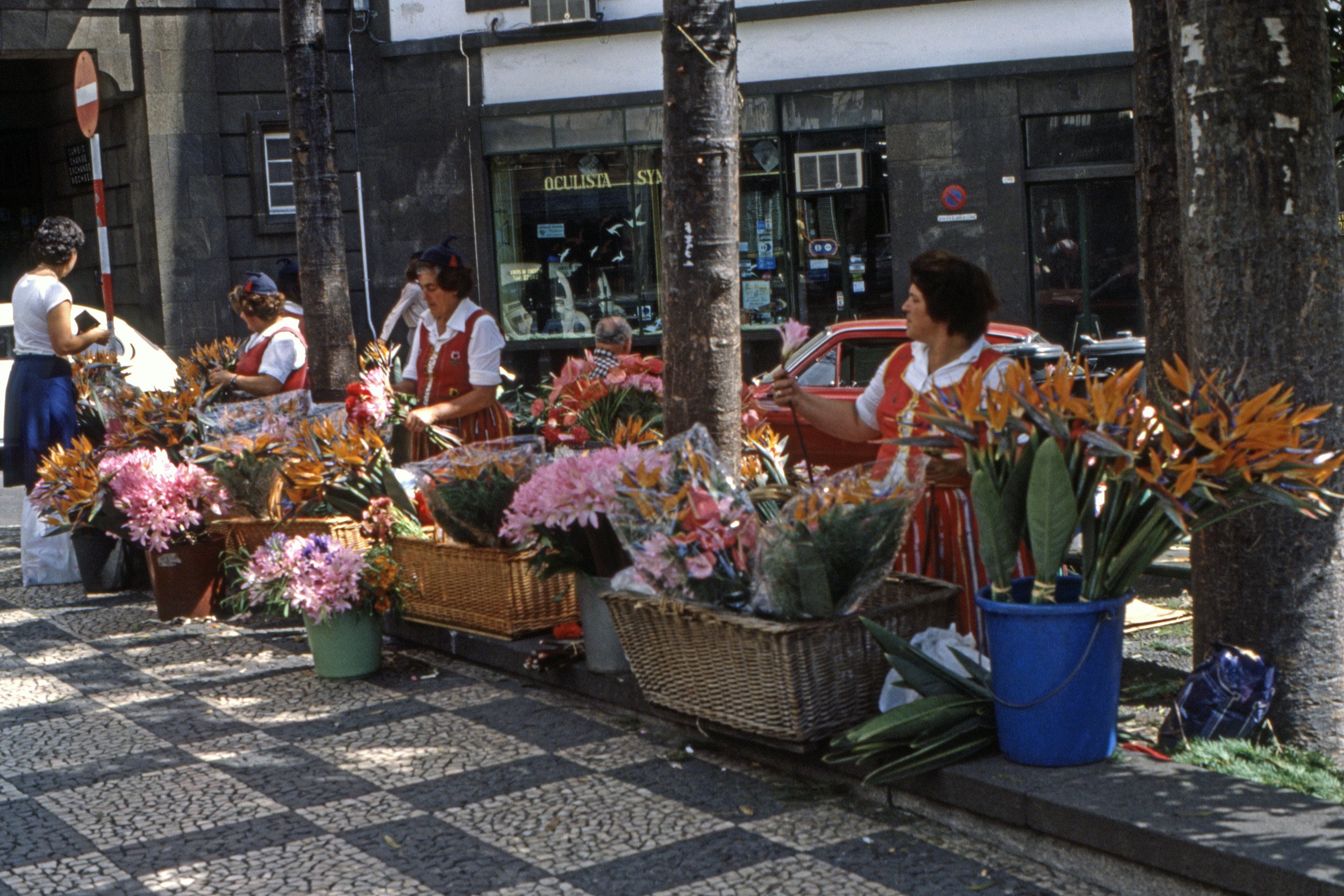 Rua Fernão de Ornelas
With 200 meters long, Rua Fernao de Ornelas is one of the most iconic shopping streets in Funchal. There are only a few stores still that are over 20 years, with most of these now gone. You can find stores such as Parfois, Massimo Dutti, Intimissi, Natura, and more.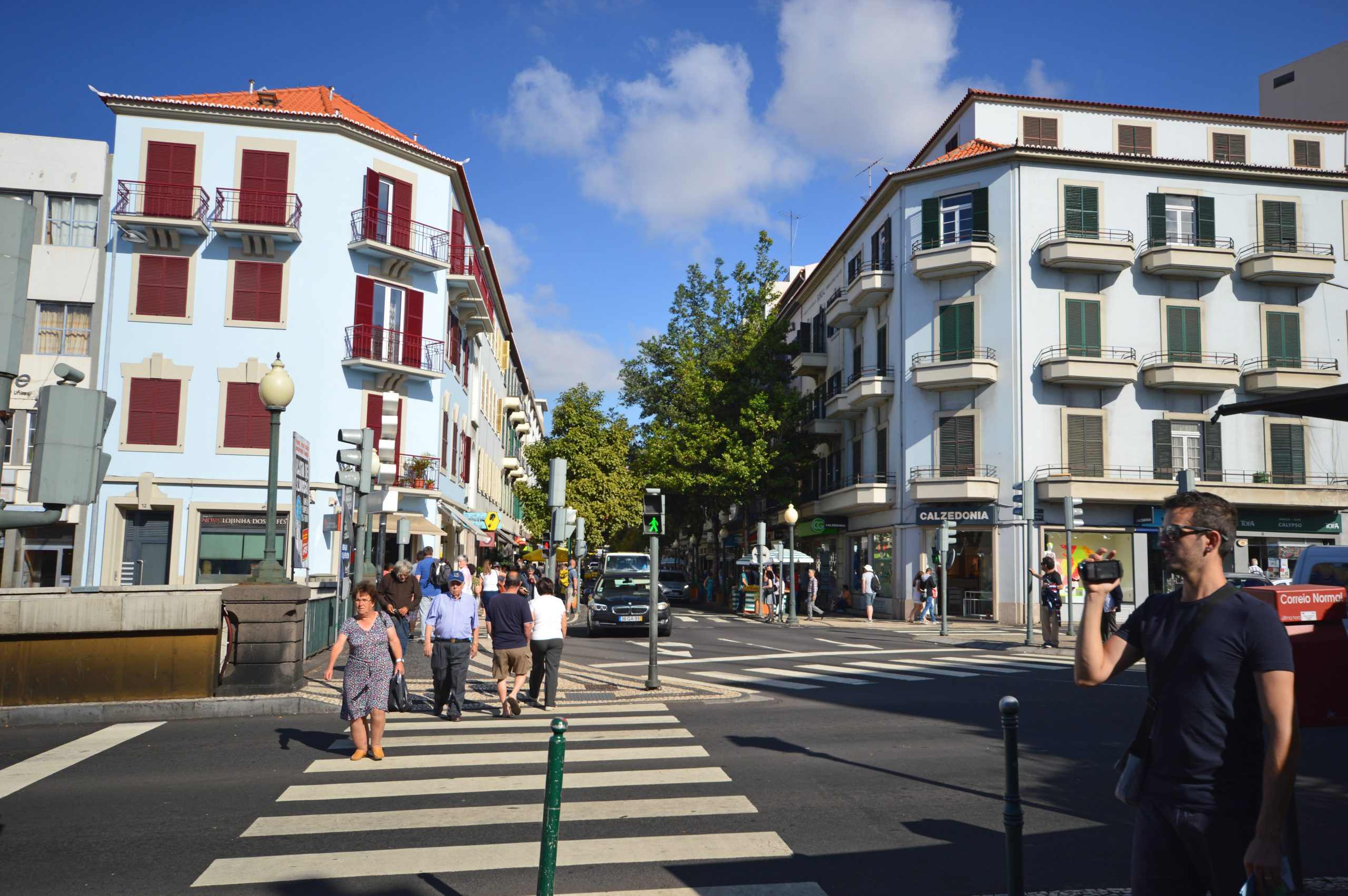 Rua dos Ferreiros
One of the longest streets in Funchal, Rua dos Ferreiros was one of the busiest in the XX century. You will find many iconic buildings close by such as Palácio de Torre Bela and traditional stone floors. Today, it is home to various fashion stores such as Catita Kids, Mango, Women's Secret, Lacoste, and more.
Second-Hand Shopping in Madeira
3 Best Vintage Stores in Madeira
1. Estimei
Estimei is essentially a charity shop that sells second-hand clothing and furniture that has been donated. From winter coats, jeans, and shirts, you can find many clothing pieces at Estimei. The store also features an atelier where materials are transformed and reutilized into products. The prices are incredibly cheap and you can find some real bargains here. The store also sells books that will be exchanged for school textbooks to support young people.
2. Leodecor
Looking for some vintage pieces for your home? Leodocor has everything you could wish for when it comes to antiques, from sculptures, paintings, large clocks, and lighting. Most pieces here are not necessarily cheap, but they are the kind of objects that will brighten and add flare to your home, as well as last you a lifetime.
3. Seculo Passado Leilões e Antiguidades
Founded in 2017, this place hosts multiple auctions for a diverse range of second-hand pieces, from furniture, clothing, watches, and even electrical appliances. The shop hosts auctions both online and in-person and they will also evaluate any piece you own at home if you would like to put it up for auction. Prices will obviously vary on the quality of the product, but you can be lucky enough to find a real bargain.
⬇️Please share your favorite places for shopping in Funchal in the comments below ⬇️