Lagos is a stunning coastal city located in the southern region of Portugal of the Algarve, Known for its golden beaches and vibrant nightlife, Lagos attracts visitors from all over the world. From luxury resorts to charming boutique hotels, there are a wide variety of accommodation options in Lagos. Let's explore the 5 best hotels in Lagos, each offering exceptional amenities, breathtaking views, and warm hospitality.
Palmares Beach House is a 5-star hotel for adults only that is located a 12-minute walk from Meia Praia Beach. Featuring an outdoor swimming pool, a restaurant serving Mediterranean cuisine, and a large garden, this hotel offers a luxurious experience. All of the rooms at this hotel feature a balcony with views of Lagos and the Atlantic ocean, as well as a stunning private bathroom and a flat-screen TV.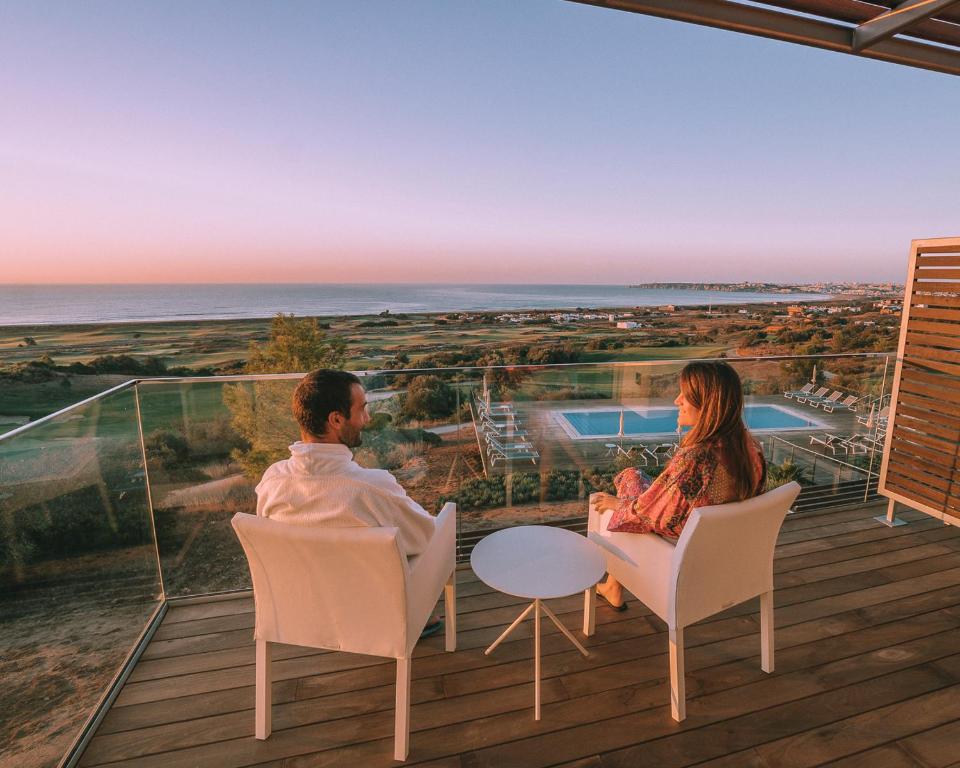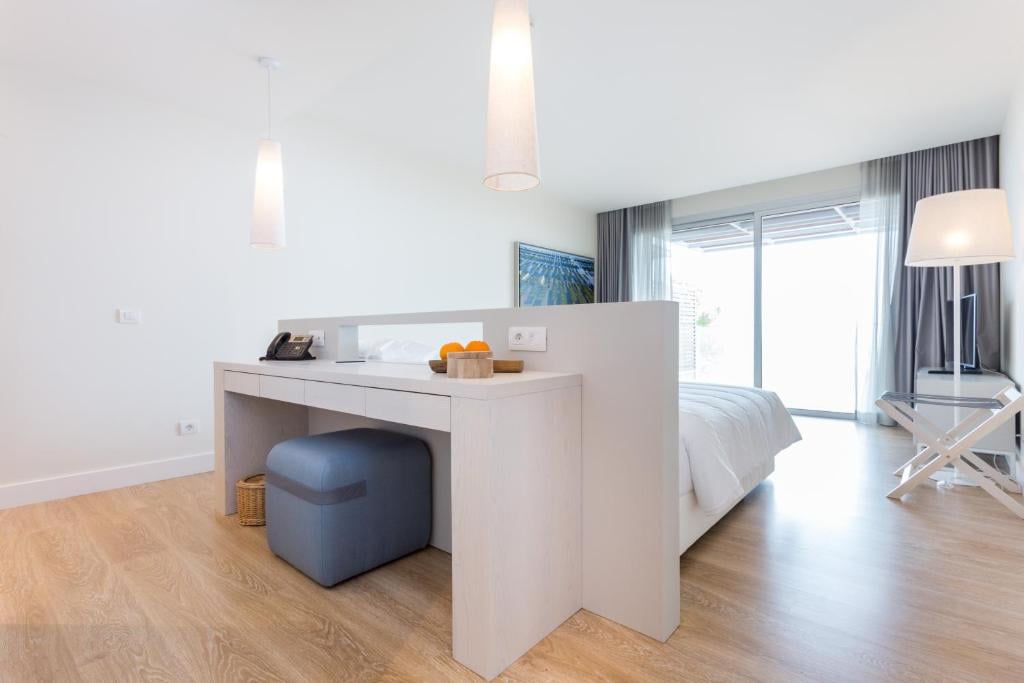 If renting an apartment fits your need better, Giramar Apartamentos Turisticos is the place to be, only a 15-minute walk from the beach. The property features two outdoor swimming pools with sun loungers and a restaurant on site that serves delicious breakfasts. The modern two-bedroom apartments include a spacious living room with satellite TV, fitting up to 4 people and 1 child. A game room with billiards, darts, and board games is also available on site.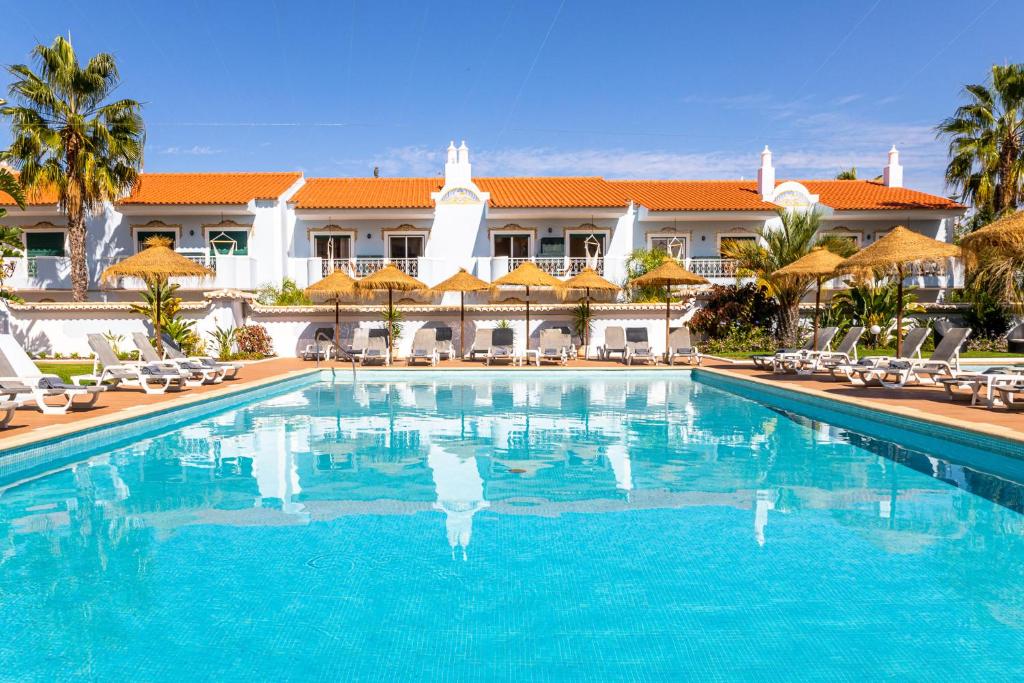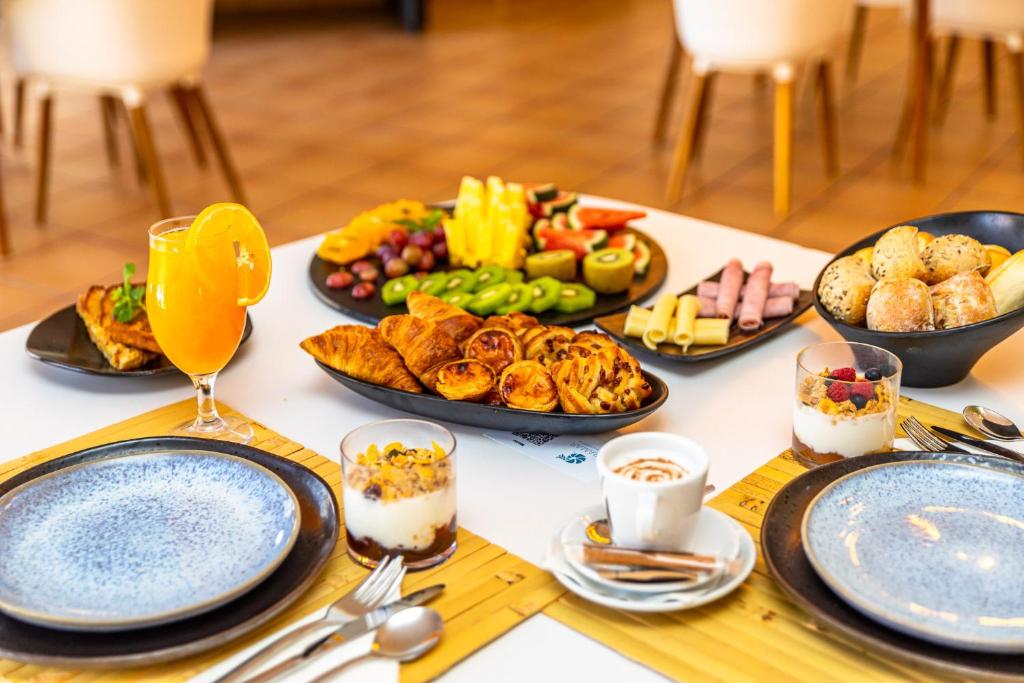 The 5-star Iberostar Selection Lagos Algarve hotel is only 3 minutes from the beach and features everything you need for a relaxing vacation. The hotel has a spa, outdoor pools with panoramic ocean views, a large garden, a bar, and two restaurants on-site. Iberostar's spa includes a hot tuba, sauna, as well as a fitness center. The guest rooms feature a private balcony, a private bathroom with a bathtub, and a minibar.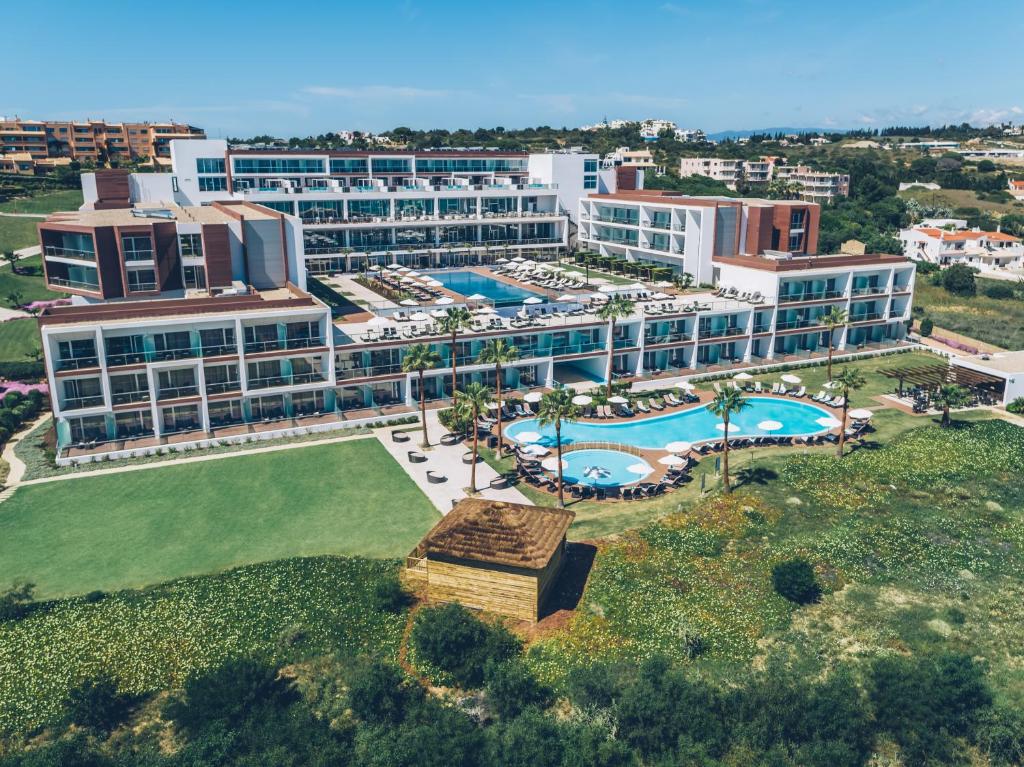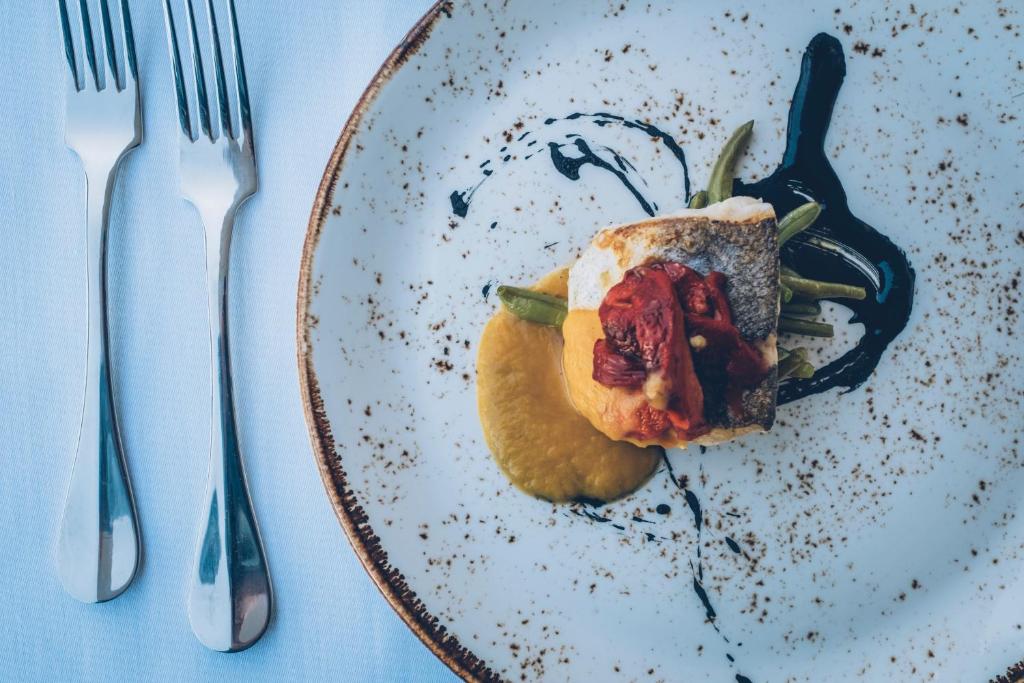 A 4-star hotel, Lagos Avenida Hotel is located in the Lagos city center, a 7-minute walk from Meira Praia Beach. The property features 57 rooms with views of the Lagos marina or city center, each equipped with air-conditioning, a TV, and a modern private bathroom. The hotel also features a rooftop bar with an infinity pool that provides stunning views of the sea and marina.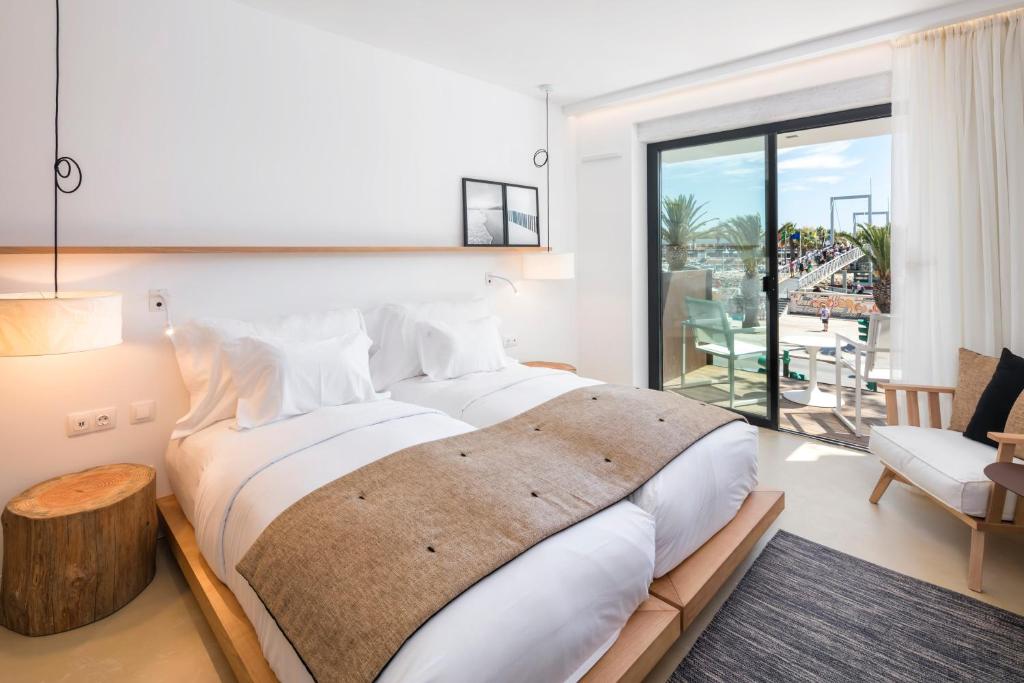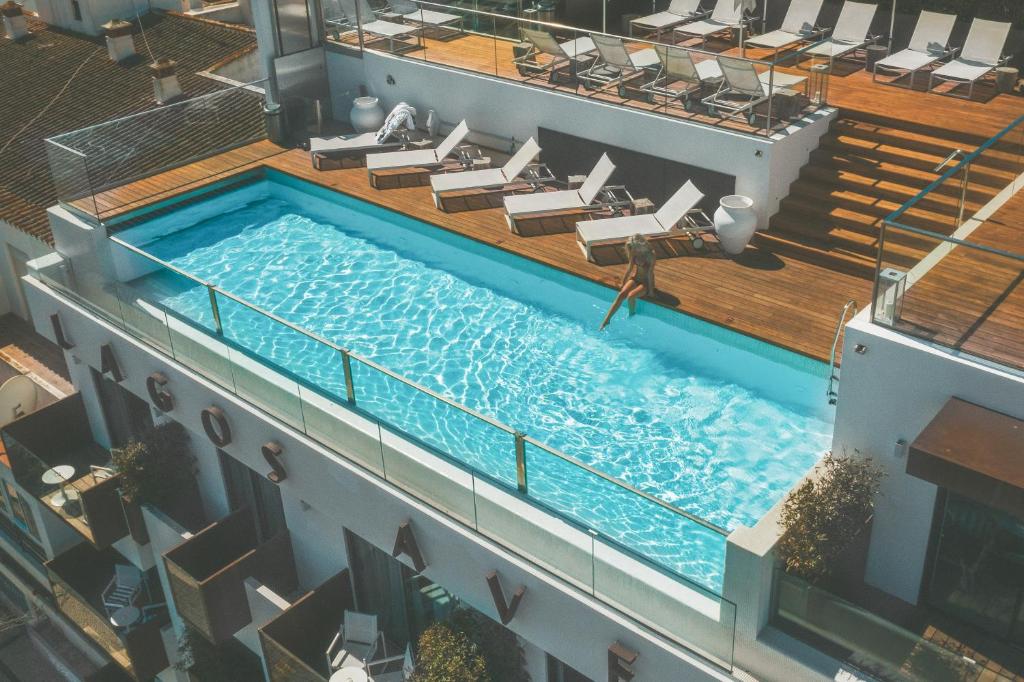 If you play golf and enjoy a spa day, Boa Vista Golf & Spa is the right resort for you. The 5-star resort is a tourist village with an 18-hole golf course on the outskirts of Lagos, offering luxury villas with views over Lagos bay. The villas are equipped with sophisticated furnishings, a modern kitchen, and an outdoor balcony. The spa includes an indoor heated pool, a sauna, a steam room, and a hot tub, and a large outdoor pool is present in the property's gardens.