Christmas is the most celebrated holiday in Portugal, one that has become more cultural than religious. Christmas traditions in Portugal have been for many decades set in stone and passed on, while in recent years, many have had to adapt some for convenience and affordability.
The Portuguese celebrate Christmas on December 24 and 25, with Christmas eve being the main celebration. On January 6, another celebration is quite common to bring about the end of the Christmas season. Let's take a look at the Christmas traditions in Portugal!
Christmas Eve in Portugal
While in other countries Christmas day is the most important celebration, this isn't the case in Portugal. Christmas eve on December 24th is the main day of celebration. Families get together to enjoy dinner and celebrate until late.
Gatherings tend to start between 6 and 7 pm. While dinner is only served later, between 8 and 9 pm, for a few hours, families enjoy their time together, drinking wine and enjoying some starters.
For Christmas eve dinner in Portugal, the star of the show tends to be bacalhau or salted cod. During the "Consoada" Portuguese families tend to enjoy cod baked in the oven with potatoes, boiled egg, and cabbage. Cod is usually also served as a starter ingredient in pasteis de bacalhau, battered codfish fritters.
Some families enjoy cod as a main dish in another dish. The Portuguese say that there are 1001 ways to cook cod. Another Christmas eve dish with this ingredient is Bacalhau a Gomes de Sa, where the cod is cooked with potatoes, onions, and layered with a hard-boiled egg.
However, the price of cod has been increasing exponentially, where today most cannot afford a whole cod. Therefore, many will opt for another Christmas eve dinner that is more affordable.
Any left over cod is put away for the next day and made into "roupa velha", translated into "old clothes". This is a mix of cod, potatoes, Portuguese cabbage, and boiled egg that is delicious.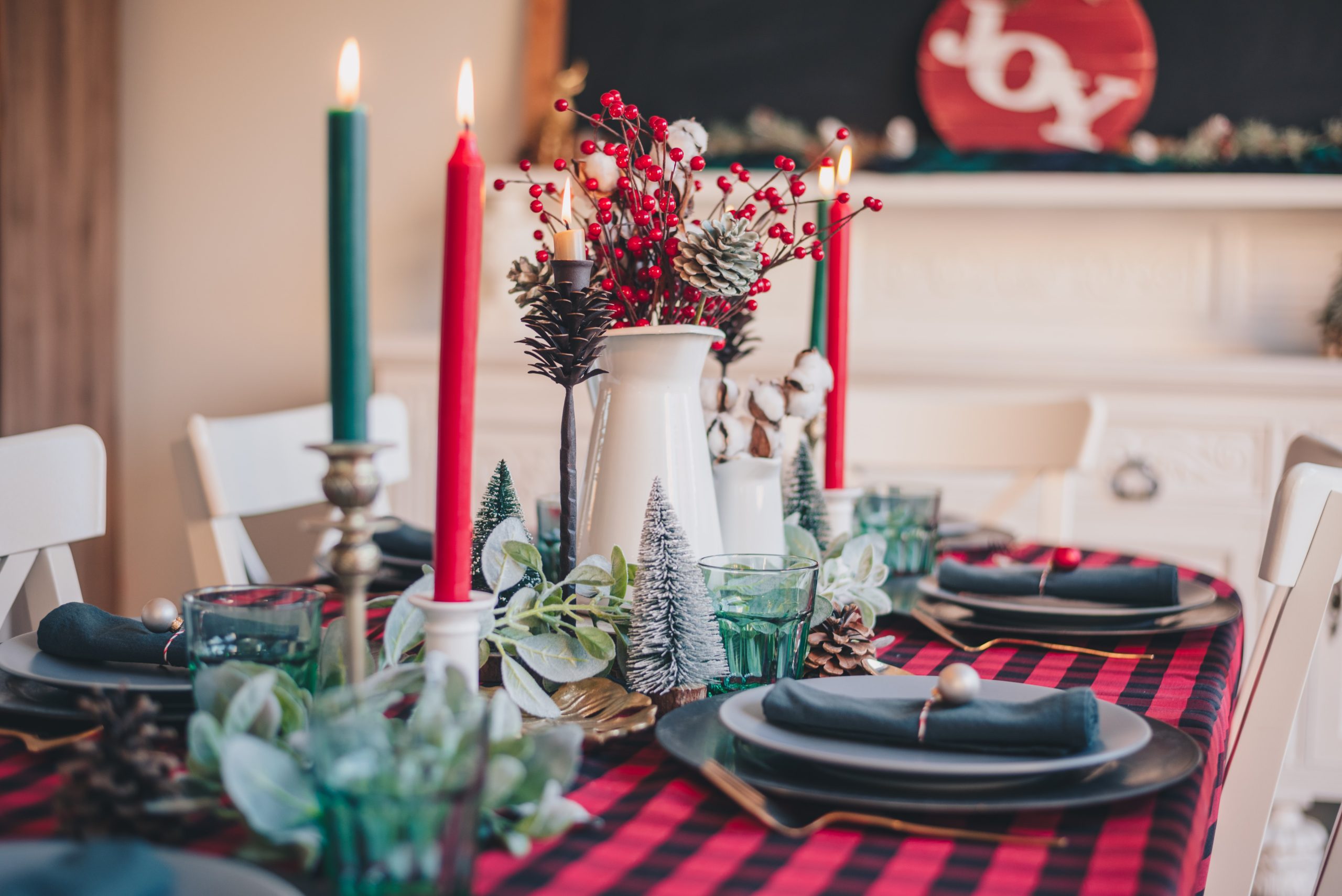 After dinner, there are many delicious desserts to enjoy. The table tends to be switched into a "dessert table" with many Portuguese Christmas desserts on display. The most traditional Christmas dessert in Portugal is the Bolo Rei, a traditional cake filled with fruits and nuts. Other traditional desserts include arroz doce, rabanadas, pao de lo, and sonhos.
After dinner, families will enjoy some Port wine and coffee while socializing, laughing, and playing games.
Presents are traditionally open at midnight. Even small kids will often stay awake until this time to open presents. There is often a delegated Christmas present giver that will stand by the Christmas tree and give out everyone's presents.
However, for the more religious, midnight is for the Missa do Galo. This is a mass celebrated on Christmas eve that starts at midnight. Catholics head to their local church for this important mass. They will later open presents or do so beforehand.
Families will then spend time together for a few more hours after opening presents and then head to their respective homes. Christmas eve can actually end pretty late for many families, at like 1 or 2 am.
Christmas Day in Portugal
Christmas day in Portugal is a day of rest. Usually, presents have already been opened. However, there might be extra family or friends coming on the 25th, so there might still be a few presents to open!
Lunch starts between 1 and 2 pm. On Christmas day in Portugal, the main dish tends to be a meat one such as cabrito assado no forno. This is a delicious oven-roasted lamb with roast potatoes. Alternatively, a stuffed turkey might also be the main dish as it is more affordable.
The traditional "roupa velha", a mix of last night's cod, potatoes, and cabbage might also be available as a side or starter.
After lunch, the Christmas desserts will be present again, such as Bolo Rei, arroz doce, rabanadas, etc.
The rest of the day is usually spent socializing or watching Christmas movies on the television as a family. Some will even take a nap on the couch. Friends and extended family members might even come by after lunch to bring presents or enjoy some dessert!
Traditional Portuguese Christmas Food
Bacalhau: Salted cod is a Portuguese staple for Christmas, particularly on Christmas eve. The most traditional way to prepare it is to bake it in the oven and serve it with boiled potatoes, eggs, and Portuguese cabbage.
Cabrito Assado: Oven-roasted lamb is traditionally served for lunch on Christmas day, accompanied by roasted potatoes.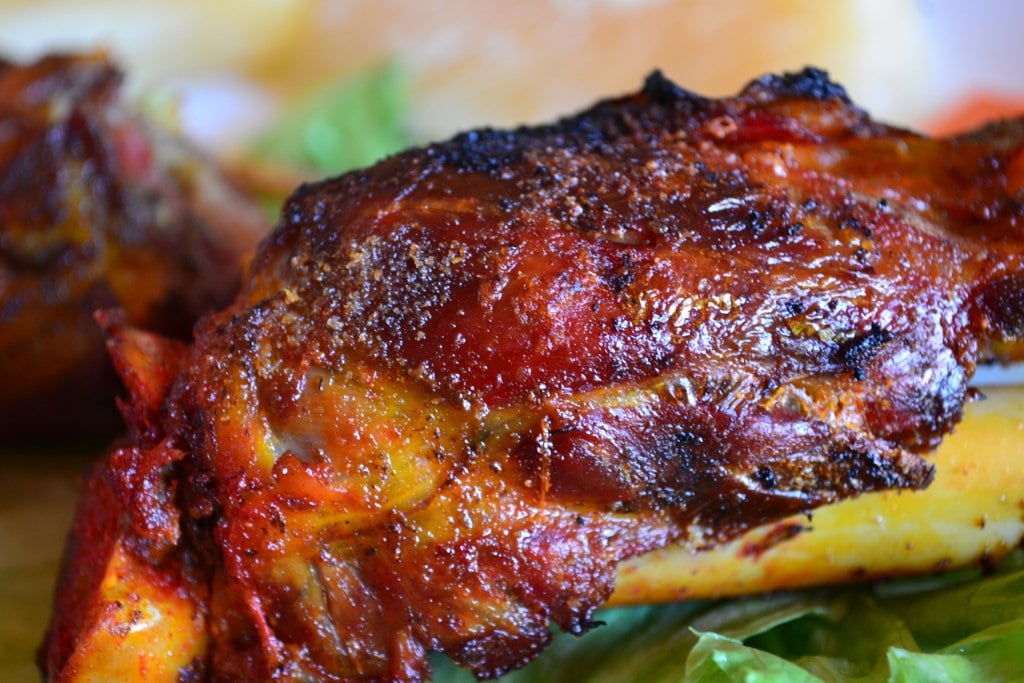 Peru Recheado: Also served on Christmas day as a more affordable alternative, a turkey is stuffed with vegetables and other ingredients.
Roupa Velha: Roupa velha is a way of fighting food waste, using the leftover cod from Christmas eve and mixing it with potatoes, egg, and cabbage. It is then drizzled with quality olive oil and served for lunch on Christmas day.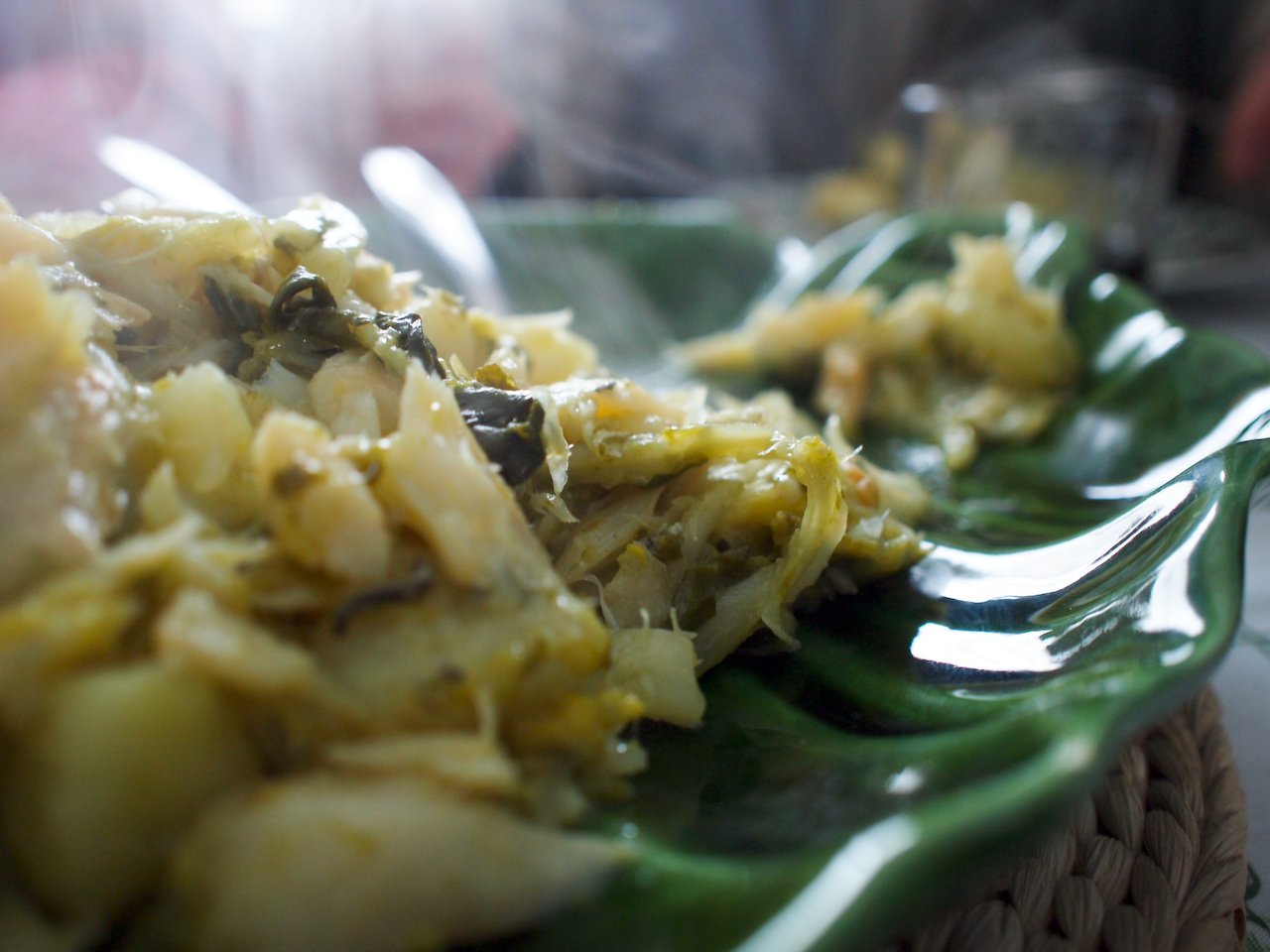 Bolo Rei: A fluffy cake filled with fruits and nuts traditionally eaten on Christmas Day (December 25) and Kings Day (January 6).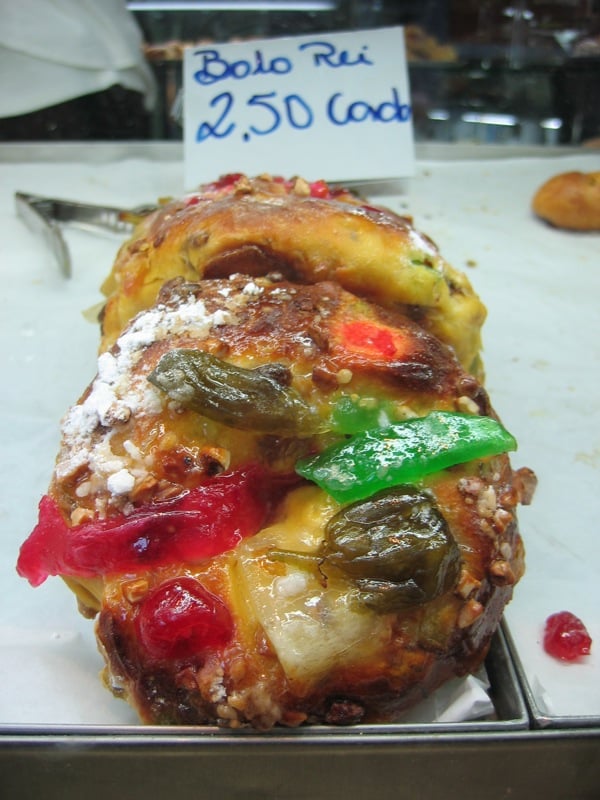 Arroz Doce: This "sweet rice" recipe is made with rice slow cooked in sweet milk and topped with cinnamon.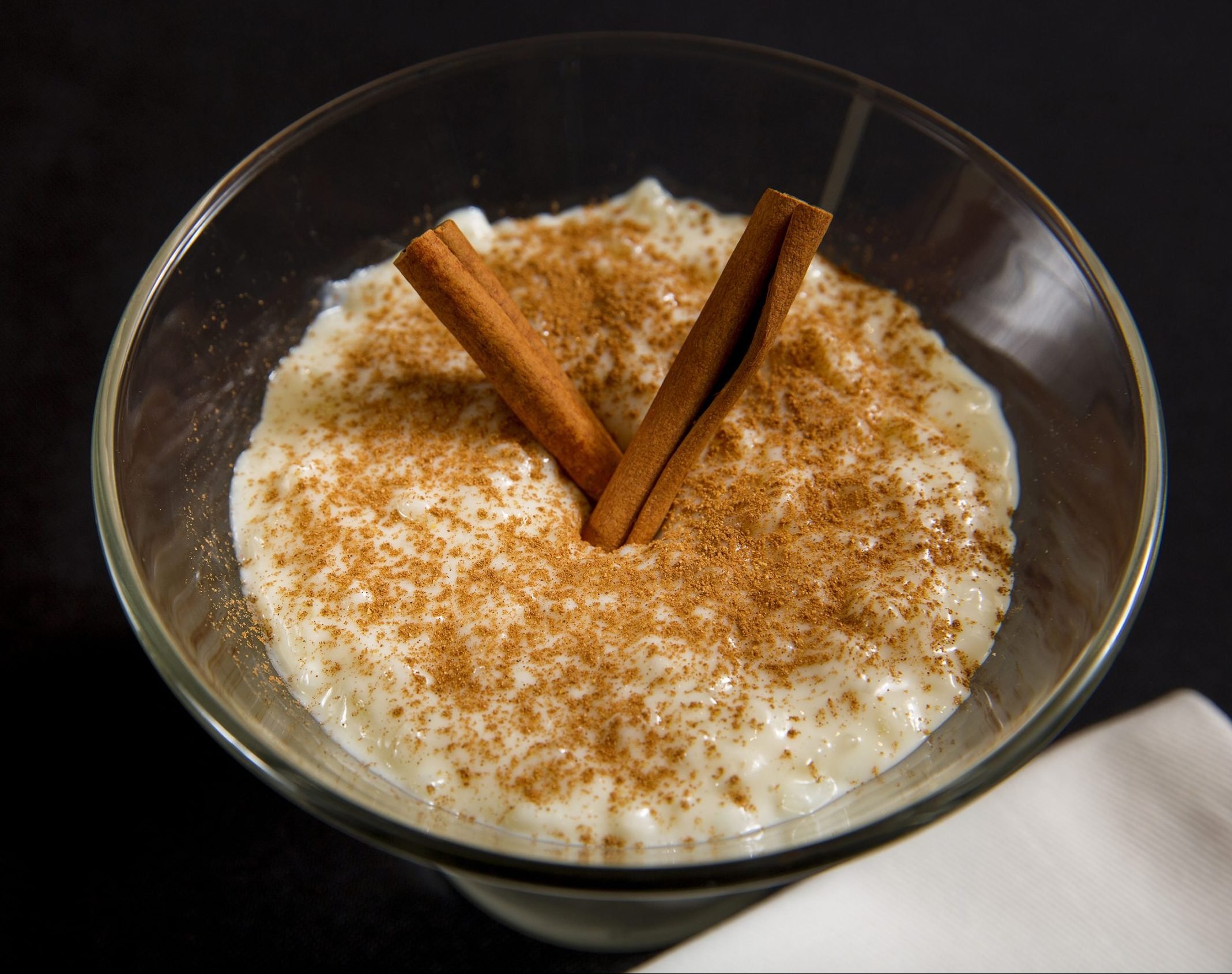 Rabanadas: Similar to French toast, the Portuguese rabanadas are fried bread coated with sugar and cinnamon.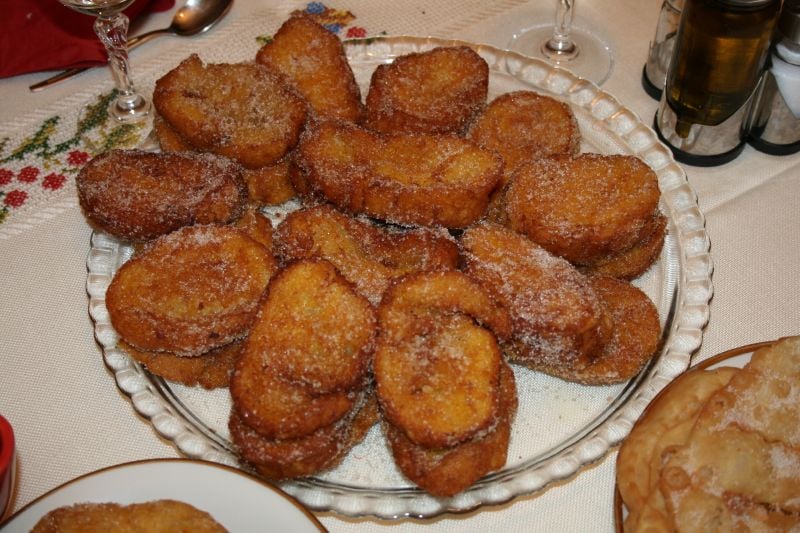 Pão de Ló: This Portuguese dessert is a humid cake with egg yolks. Some are made drier, and others are covered with sugar for an added flavor.
Sonhos: Meaning "dreams" in Portuguese, sonhos are deep-fried pastry balls covered with sugar and cinnamon
Christmas Gifts in Portugal
Gift-giving is an important part of Portuguese culture, particularly during Christmas. This is highlighted by the fact that the Portuguese receive an extra monthly salary for Christmas.
For Portuguese families, the heart of this tradition is placed on children. Children will often receive a gift from each family member, as well as friends and extended family friends. This looks different in every family due to finances, but it is quite common for kids to be showered with gifts.
It is also common for friends and family to give each other gifts, although these do not have to be expensive or luxurious at all. Still, the Portuguese tend to spend a portion of their salary on Christmas gifts.
While "Secret Santa" is becoming more popular, particularly in times of economic difficulties, it is still not mainstream. Most families give gifts to each person in attendance.
If you are invited into someone's home for Christmas, it is a sign of respect to bring gifts, at least for the hosts. A gift can be some wine and a nice cake such as a Bolo Rei.
The hosts will have spent a lot of money on preparing the festivities, particularly on groceries, as these can be quite expensive. However, in Portugal, asking to pitch in for Christmas groceries is not very socially acceptable unless you have a very close relationship with the hosts.
End of Christmas: Dia dos Reis
The Christmas season only technically ends on January 6, on "Dia dos Reis" which translates to "Day of the Kings." This is the day when traditionally, the Portuguese pack up their Christmas trees and decorations, saying goodbye to the season.
This day is a Catholic celebration that says that three wise men, known as Reis Magos, visited baby Jesus on the night of January 5 after being guided by a star. The three kings, Belchior, Baltazar, and Gaspar, gifted Jesus gold, incense, and myrrh.
On this day, Portuguese families get together to celebrate the end of Christmas. They enjoy Christmas dishes such as codfish, Bolo Rei, rabanadas, and more, as they would on the 24th and 25th.
However, many Portuguese families no longer celebrate this day. Many even leave their Christmas tree up until the end of January.