Monchique is a small town of around 6,000 inhabitants nestled in the Serra de Monchique mountain range between the Alentejo and the Algarve. It is home to the highest point in the Algarve at Mount Fóia (902 meters) and a favorite stop for adventure enthusiasts who can choose from a number of trails running through or starting from Monchique.
The long-distance 300 km hiking route of Via Algarviana, which connects Alcoutim to Cabo de São Vicente, also goes through Monchique. Mountain biking is also a popular activity and nature lovers delight in the surrounding forests.
For those wanting to stay closer to the town's center, you can check out the ruins of a 17th-century convent on a hill above the town's center or try aguardente, literally translated as "firewater," a brandy made from a local lychee-looking fruit known as medronho.
Alternatively, you can people-watch in the charming town square while enjoying a cold beer. Monchique also has a few gorgeous art galleries and almost 40 restaurants and cafes in the area.
The water from Monchique is so famous in Portugal that it is bottled and sold around the country. With a pH of 9.5, the water is some of the most alkaline in the world and is rich in sodium and fluoride. The neighboring hamlet of Caldas da Rainha has several hotels built close to thermal waters that have been popular here since the Roman times.
Monchique has Mediterranean weather year-round with dry periods from May to September. The hottest month is July and August is the driest. We recommend visiting Monchique in the shoulder seasons and avoiding the month of January, which is the wettest month of the year.
Where is Monchique in Portugal?
Monchique is a small town located in the municipality of Monchique in the northern part of the Algarve. Monchique is situated 86 kilometers away from Faro (1 hr 20 min drive) and less than 260 kilometers away from Lisbon (2.5 hour drive). The closest airport to Monchique is Faro airport, around 87 kilometers away. However, if you find it more convenient and affordable to fly to Lisbon, it is around 255 kilometers away.
What to do in Monchique
Monchique is not only known as a place for restorative thermal waters, but the town is also popular for the pristine nature that surrounds it. Not only can you find world-class ceramics and try a local fruit brandy made from the medronho tree, but you can also hike to the highest point in the Algarve at nearby Mount Fóia.
3 Best Tours & Experiences in Monchique
This day trip from Albufeira takes you to the city of Silves, where you can learn about its Moorish influences, and then the hillside town of Caldas de Monchique, famous for its wonderful landscapes and healing waters. You will also get to climb to Foia de Monchique, the highest point in the Algarve at 902 m in altitude.
Book Monchique and Silves Tour
This full-day tour starts in the Monchique Mountains, whose sacred waters have been popular since Roman times. Try the local spirit made from the medronho tree with a local producer in the distillery. Finish at Fóia Viewpoint, the highest point of the Algarve. Come and experience another side of the Algarve.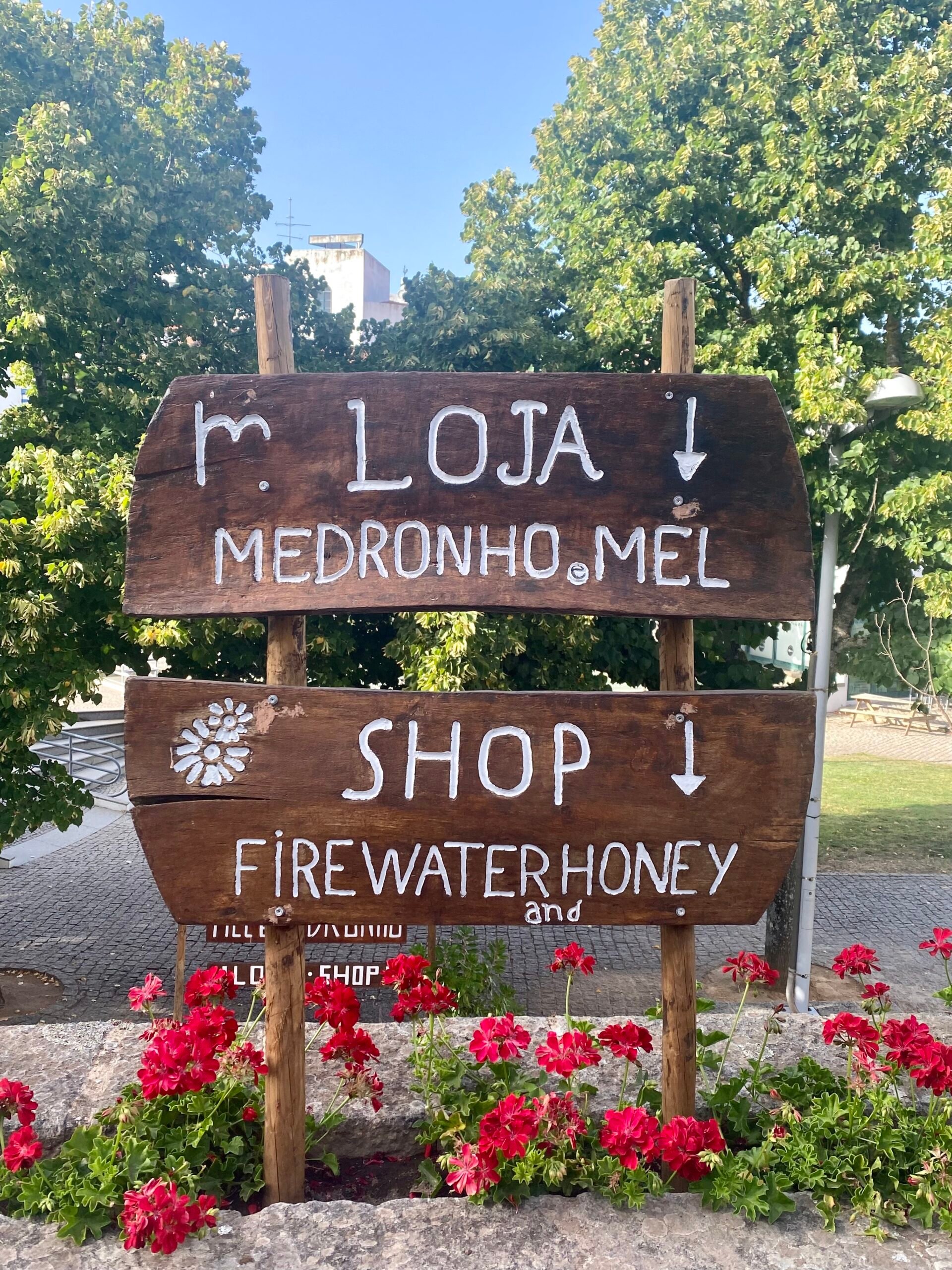 Another great tour in the northern Algarve, this day trip also takes you to Silves and Monchique but adds in wine tasting at the end of day at the Quinta Do Frances Winery.
Book Small-Group Day Tour of Silves and Monchique with Wine Tasting
Things to do in Monchique
1. Drive or Hike to the Top of Mount Fóia
Drive up or hike to the top of Mount Fóia above the town of Monchique, the highest point in the Algarve. At 902 meters, it offers lovely views all the way to the beautiful coastal towns of Lagos and Portimão. Several walking trails head towards the top of Mount Fóia from Monchique with the most popular being part of the much longer Via Algarvana, stretching 6 kilometers in one direction (anywhere from 1–3 hours).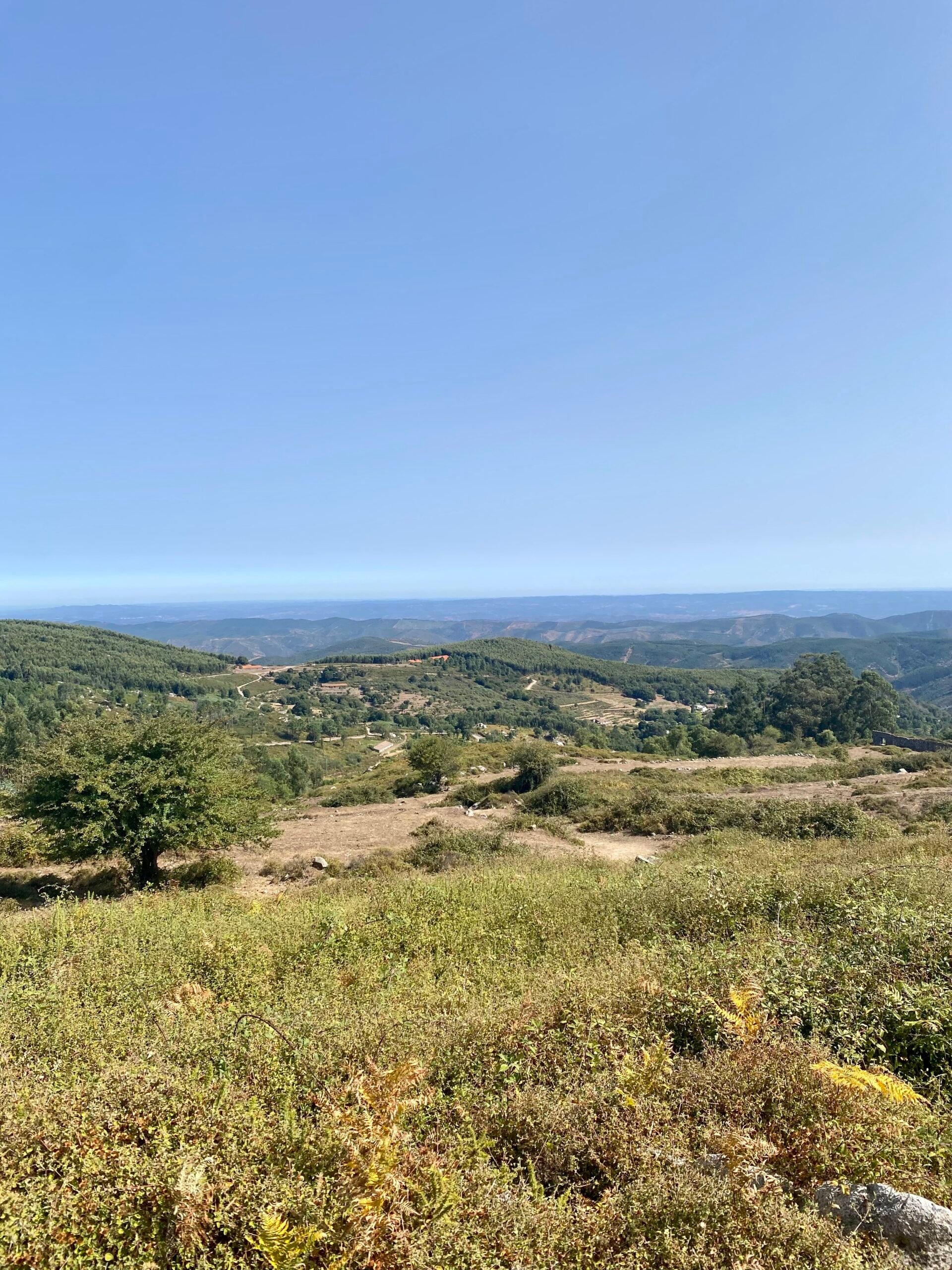 2. Visit the Ruins of Convento Nossa Senhora do Desterro
The Convento Nossa Senhora do Desterro is a 17th-century monastery that used to be home to an order of Franciscan monks, until the same earthquake that destroyed Lisbon in 1755 caused major damage to the structure. The monastery was partially rebuilt until eventually being abandoned again. The 15-minute uphill walk from the center of Monchique to visit the ruins is interesting because it stands on private land, but the current owners seem to welcome visitors to witness nature slowly taking over the space (and don't mind when you leave them a tip at the end).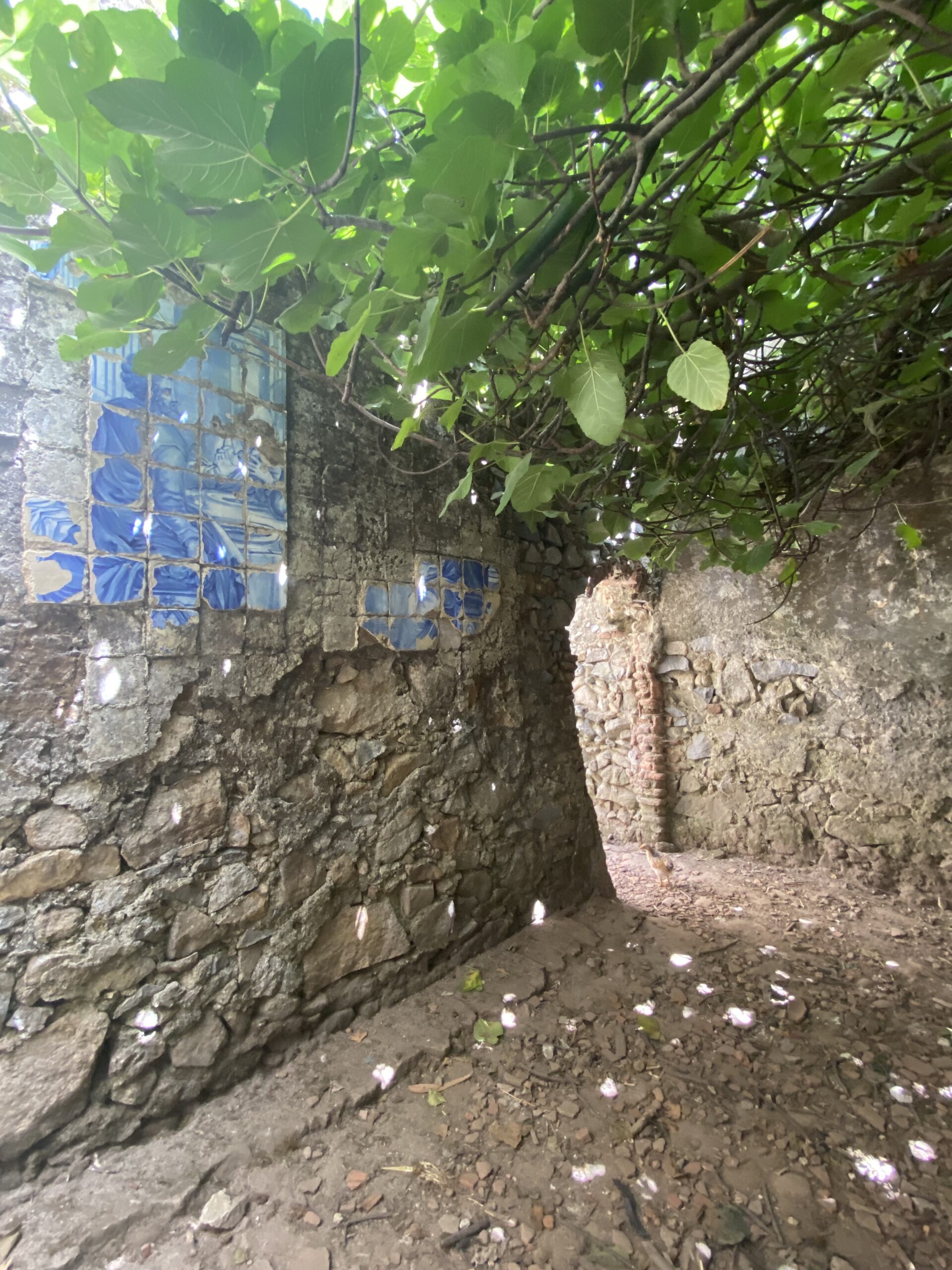 3. Check Out a Whimsical Art/Studio Gallery and Sculpture Garden
Studio Bongard was opened in the coastal Algarve in 1998 by husband-and-wife sculptors Sylvain and Tara and moved to the hills of Monchique in 2020. Only five minutes on foot from Monchique's main square, the short, well-marked path to the studio is well worth the journey. The size of the two-floor gallery combined with its sprawling back garden will surprise you. The sculptures here are inspired by animals, food, and nature. We found the space so charming that we could not walk away empty-handed and brought home a beautiful ceramic flower. In our opinion, this is a Monchique must-visit.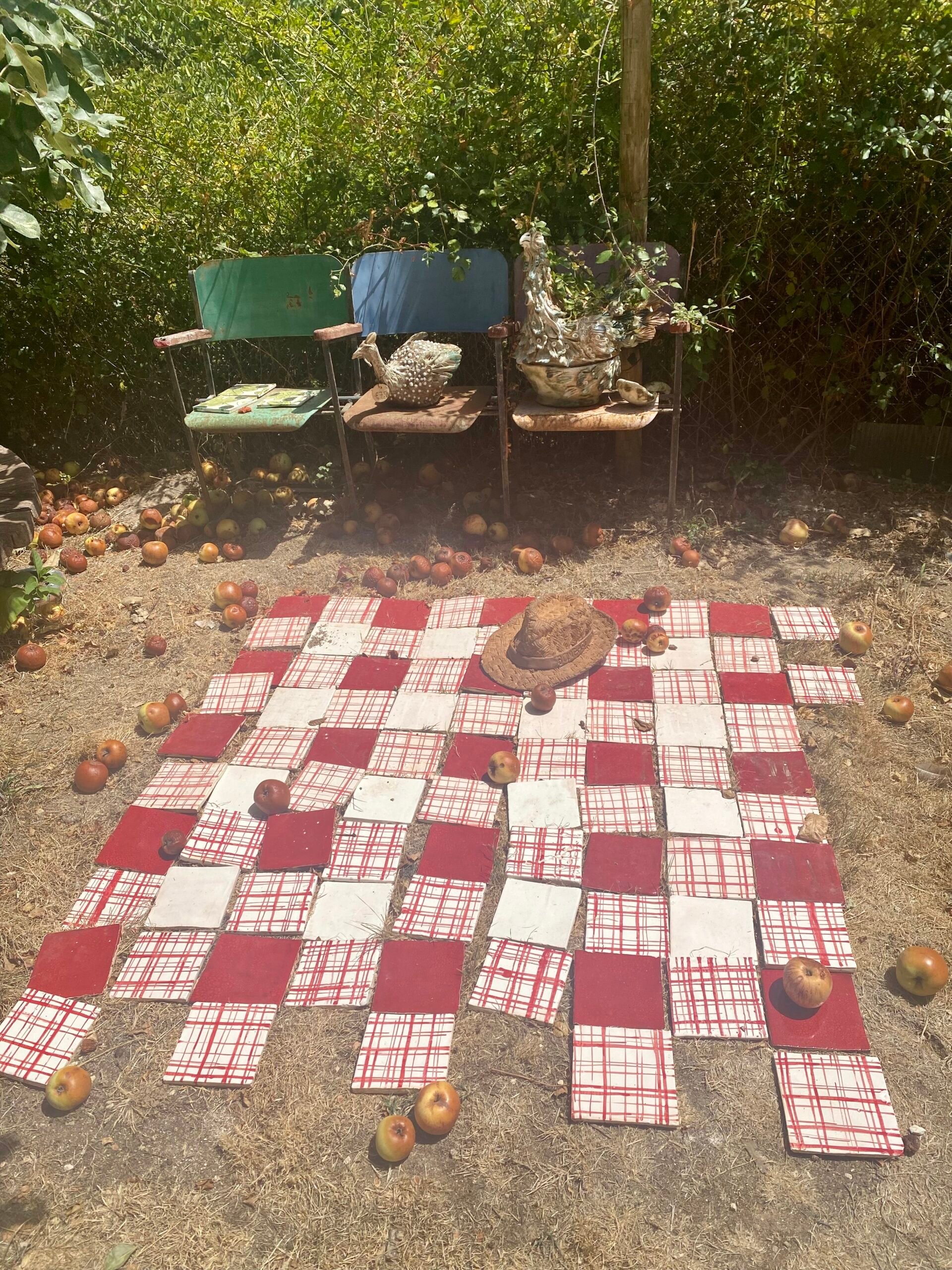 4. Try Medronho, the Local Fruit Brandy
Medronho is a Portuguese fruit brandy distilled from fermented medronho berries that grow wild in the Algarve. Though many distilleries are now licensed, the production of medronho is still not completely regulated. Medronho can be purchased in some local shops in Monchique and is often mixed with honey. Medronho should be consumed in a shot-glass-sized portion, as many bottles contain around 48% alcohol by volume!
5. Soak in the Healing Thermal Waters of Caldas da Monchique
A 10-minute drive from the neighboring town of Medronho is the tiny spa village of Caldas da Monchique. This is where you can try the thermal waters that have been popular since the Roman times. Stay in the 5-star Monchique Resort & Spa and receive spa treatments using this mineral-rich water or go for a swim in one of two outdoor swimming pools. If you don't have time to soak in the thermal springs, take a drink from the Fonte os Amores and walk along the stream to a small church dedicated to Saint Theresa.
Where to eat in Monchique
Monchique has over 40 restaurants in the area including the neighboring hamlet of Caldas da Monchique. Many eateries in Monchique serve high-quality home cooking made with locally grown produce. Monchique is also known for producing unique foods specific to this part of Portugal. Here are some typical Portuguese dishes and desserts to try in Monchique.
"Porco preto" (black pork)
"Medronho" (local firewater distilled from the berries of the Arbutus tree)
"Mel da Serra da Monchique" (honey made from several local floral varieties including eucalyptus and lavender)
"Batata doce de Alezur" (pear-shaped sweet potato from Alezur, with purple or yellow-brown skin)
"Javali" (wild boar)
"Bochecha de Vitela" (baked veal cheek)
"Frango na púcara" (chicken in the earthen pan)
"Enchidos" (sausages)
"Bolo de tacho" (traditional cake made from corn, honey, lard and medronho)
Now that you know what to order, here are our 5 favorite restaurants in Monchique.
Luar Da Fóia has some of the most beautiful sunset views in Monchique and has been around for almost 30 years. You will need to book ahead and we recommend asking for a table on the balcony. Try the wild boar casserole served with chestnuts or plums or the mushrooms cooked in port with honey. Because this restaurant is located at a higher elevation, you should also bring a light jacket if you have a table on the balcony.
The bill for two people will set you back around €60, but the views and ambiance are well worth it.
Just five minutes from the center of town, this restaurant serves traditional Portuguese specialties in a beautiful natural setting. In summer, it is lovely to dine on the large shaded terrace. The staff speak several languages, making visitors feel welcome. We recommend the pork cabbage stew, the braised pork cheek, and the chestnut mousse. Portions here are quite hearty. Calling ahead to book a table is also recommended.
A meal for two here is around €40.
This tiny, family-run restaurant is located close to the center of Monchique. Booking a table ahead here is also recommended. Enjoy fresh salads, garlic shrimp, chicken satay, and lemon cheesecake, to name a few. While it doesn't serve traditional Portuguese food, the service and quality here are top-notch.
A meal for two here will cost you €20 – €30.
Fear not, these "grumpy mamas" are actually sweet and running this adorable cafe right in the center of town. The cafe is fully vegan and opened in 2023. Gluten-free food is served on Wednesdays, and much attention and care are given to accommodating customers' allergies. The cafe also has organic products for sale as well as organic Portuguese grains. For those looking for healthy options, this is the place.
A meal for two here will cost you around €25.
Looking for a local bakery with a host of yummy treats? Pasteria Doce e Arte, just a few minutes walk uphill from the center of town, has got you covered. Try the delicious almond cookies, a range of honey-based sweets, traditional cakes known as bolos de tacho, walnut cakes, and much more. The coffee is admittedly pretty standard, but the prices here are very reasonable. Locals also seem to love this place, which gives it that extra dose of charm.
A meal for two here will cost you less than €10, depending on the number of pastries.
Getting around in Monchique
Monchique is a small city, unlike Lisbon or Porto. It can be reached by small roads and driving within the center of the town and its narrow winding offshoots can be challenging with large cars.
If you are planning on traveling around Monchique, either book a guided trip with transportation or rent a small car suitable for small roads. Walking is feasible if you stay directly in the center of the city but not recommended if you want to reach the restaurants up in the hills, explore the top of Mt. Fóia (unless you prefer to do a lot of hiking), or soak in the thermal waters of Caldas da Rainha.
We do recommend parking on the outskirts of the town and walking through the center due to the small streets. Taxi service is available, but there are no ride-sharing services in the area.
If you are staying near Albufeira or Lagos in the Algarve, then you can book this tour to Monchique for €89 where you take a Land Rover to visit the castle of Silves and the center of Monchique. This tour includes a stop to sample the local medronho, honey, and honeydew. There are also other packages from Lagos for €49.
Final Thoughts
Despite its small size, Monchique offers so much to see and do, especially for adventure enthusiasts. Whether walking through the surrounding hills up to the highest point in the Algarve at Mount Fóia or sampling the delicious local foods such as black pork, floral honey, or fruit brandy, Monchique is a great base for spending a few nights in the less-explored part of the Algarve.
Explore the ruins of an old monastery and delight in the charm of local bakeries and art galleries. As an added bonus, drive 5 minutes down the road and soak in the thermal waters of Caldas da Rainha. Monchique is definitely an area that is well-loved by the locals.
⬇️Please share your favorite activities and things to do in Monchique in the comments below ⬇️