Located between the Castle and the River Lis, Leiria is a city in Central Portugal with a population of 128,000 people. Leiria is a popular tourist destination due to its historical significance, as well as its outstanding beaches, rivers, forest, and architecture. An affordable city to visit, Leiria is rich in cultural traditions such as traditional crafts and rich cuisine. The name Leiria derives from "leira", meaning an area with small farming pots from the medieval Galician-Portuguese.
Leiria has been inhabited for centuries, being first occupied by the Suebi in 414 until they were forced out by the Romans. The Moors later occupied this area, but in 1135 during the Reconquista, the first King of Portugal, D. Afonso Enriques re-captured Leiria. The king rebuilt the walls of Leiria, as well as the castle. Major developments occurred in the centuries to come such as the plantation of the famous Pine Forest of Leiria and the Cathedral of Leiria. However, only in the 19th century did the city of Leiria enter a time of development like no other with the diversification of industries, as well as the work of the architect Ernesto Korrodi which enhanced the city. Today, Leiria is an expanding industrial center and a hotspot for tourism in Portugal.
Things to do in Leiria Portugal: 7 Best Things To Do in Leiria
1. Leiria Castle
The Castle of Leiria is a medieval castle from the 12th century that was built to defend against reconquest by the Moors. Built by D. Afonso Henriques, the castle includes iconic historical attractions such as a former royal palace and the Church of Nossa Senhora da Pena. The castle has four floors, a loggia that has eight aches and offers panoramic views of the city, as well as a Royal Hall with a total of 130 square meters that was used for receptions by royals. The architecture of the castle has been influenced by many architectural periods, such as 12th century Romanesque, 14th century Gothic Dionysus, early 15th century Gothic Johannine, as well as restoration trends of the late 19th and early 20th century. Tickets cost €2,10 and children up to 10 years old have free access.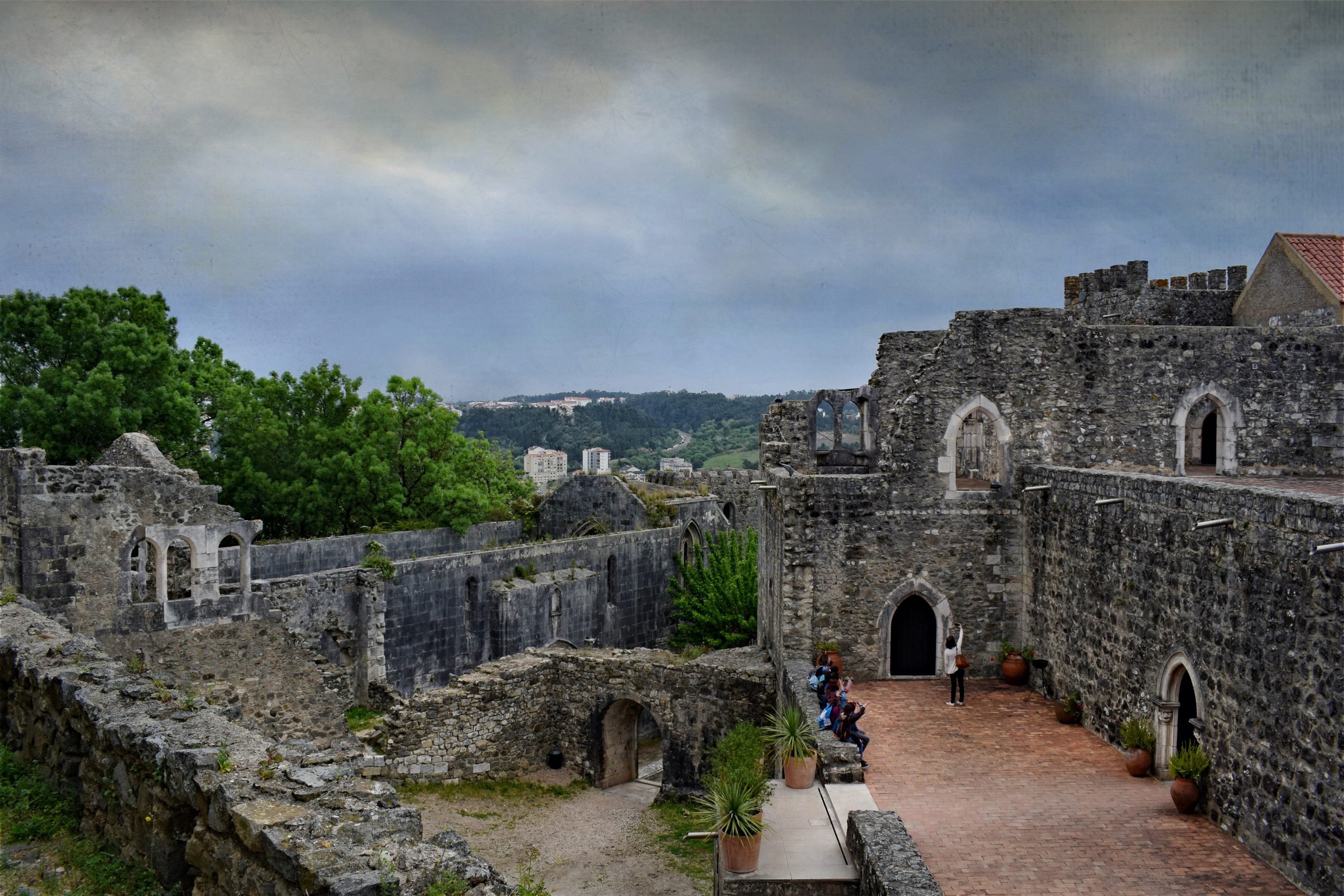 2. Leiria Cathedral
The Cathedral of Leiria was built in 1559 and is a Catholic church, also known as the Our Lady of the Immaculate Conception Cathedral. This historic cathedral was partially destroyed in the 1755 Lisbon earthquake and was renovated. The cathedral was then damaged again during the Peninsular War in 1811 where French troops set fire to the cathedral, destroying much of the interior decoration. Knowing all the damage this building has been through makes it special to visit and appreciate its beauty and resilience. You can visit the cathedral for free, just make sure to not make much noise as this is considered disrespectful.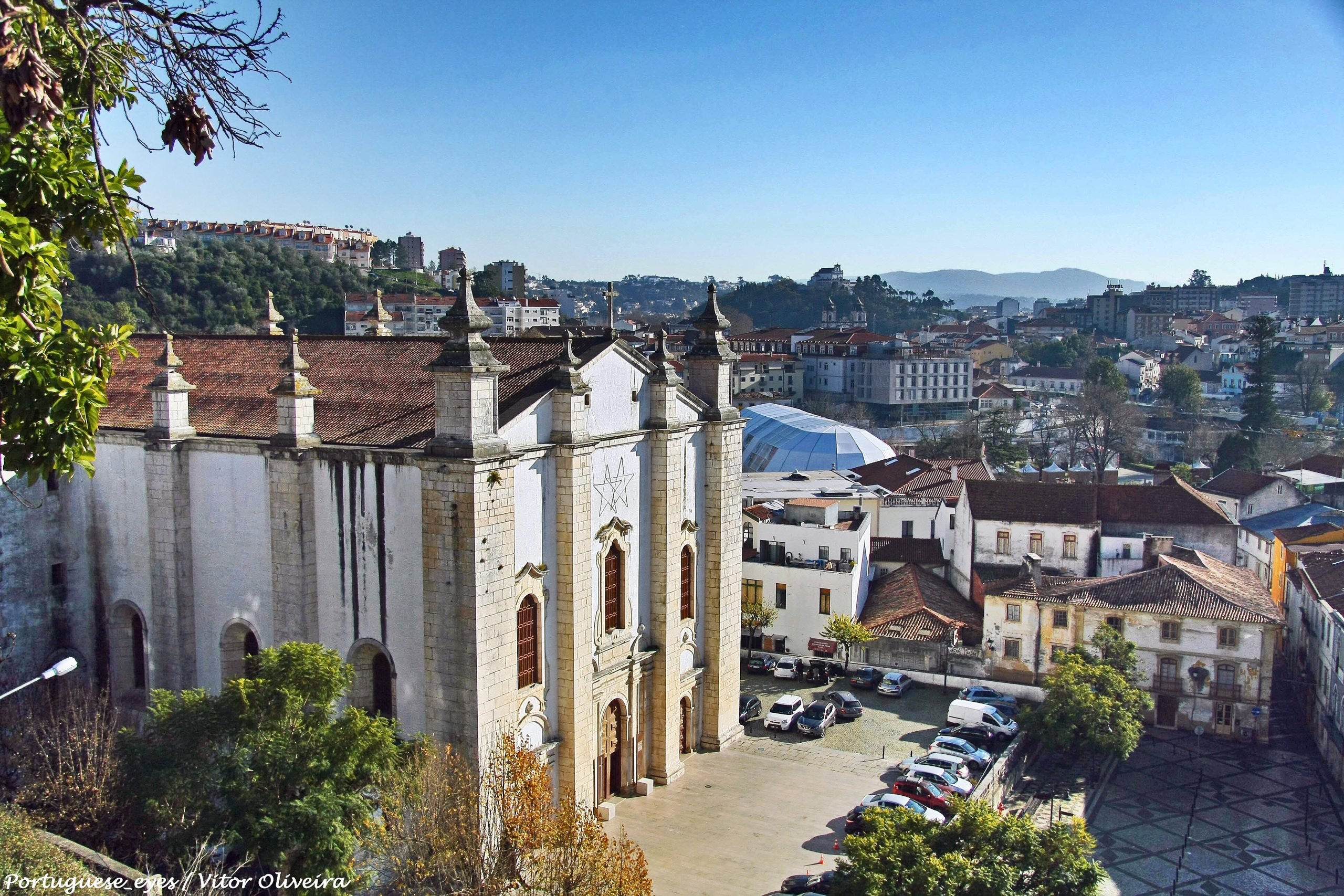 3. Praça Rodrigues Lobo
If you are visiting Leiria, you cannot miss Praça Rodrigues Lobo, in the heart of the city. The square is the epicenter of socialization in the town, with restaurants, cafes, and bars filling the corners of the square. The square features Portuguese paving and houses notable monuments such as the Town Hall, a former prison, and the Notary's Palace. The square is named after a notable 16th-century poet from Leiria, Francisco Rodrigues Lobo. We recommend finding a local cafe and drinking an espresso in the square while people-watching – the best way to get to know a city in Portugal.
4. Monastery of Batalha
A UNESCO World Heritage Site since 1983, the Monastery of Batalha is located a 15-minute drive from Leiria. Also known as the Monastery of Saint Mary of the Victory, the monastery was erected in commemoration of the 1385 Battle of the Aljubarotta and is the burial church of the 15th-century Aviz dynasty of Portuguese royalty. The monastery was constructed in a Manueline style, as well as Late Flamboyant Gothic architecture. The monastery has different chapels and cloisters with their own styles. The Royal Cloister has an intricately carved decor of arches and columns featuring symbols of flowers, pearls, and shells. The Founder's Chapel is Portugal's royal pantheon and has the tomb of King Joao I and his English wife with statutes of the two holding hands, representing the relationship between England and Portugal. The tickets to visit the monastery cost €6 and Portuguese residents do not pay on Sundays and holidays.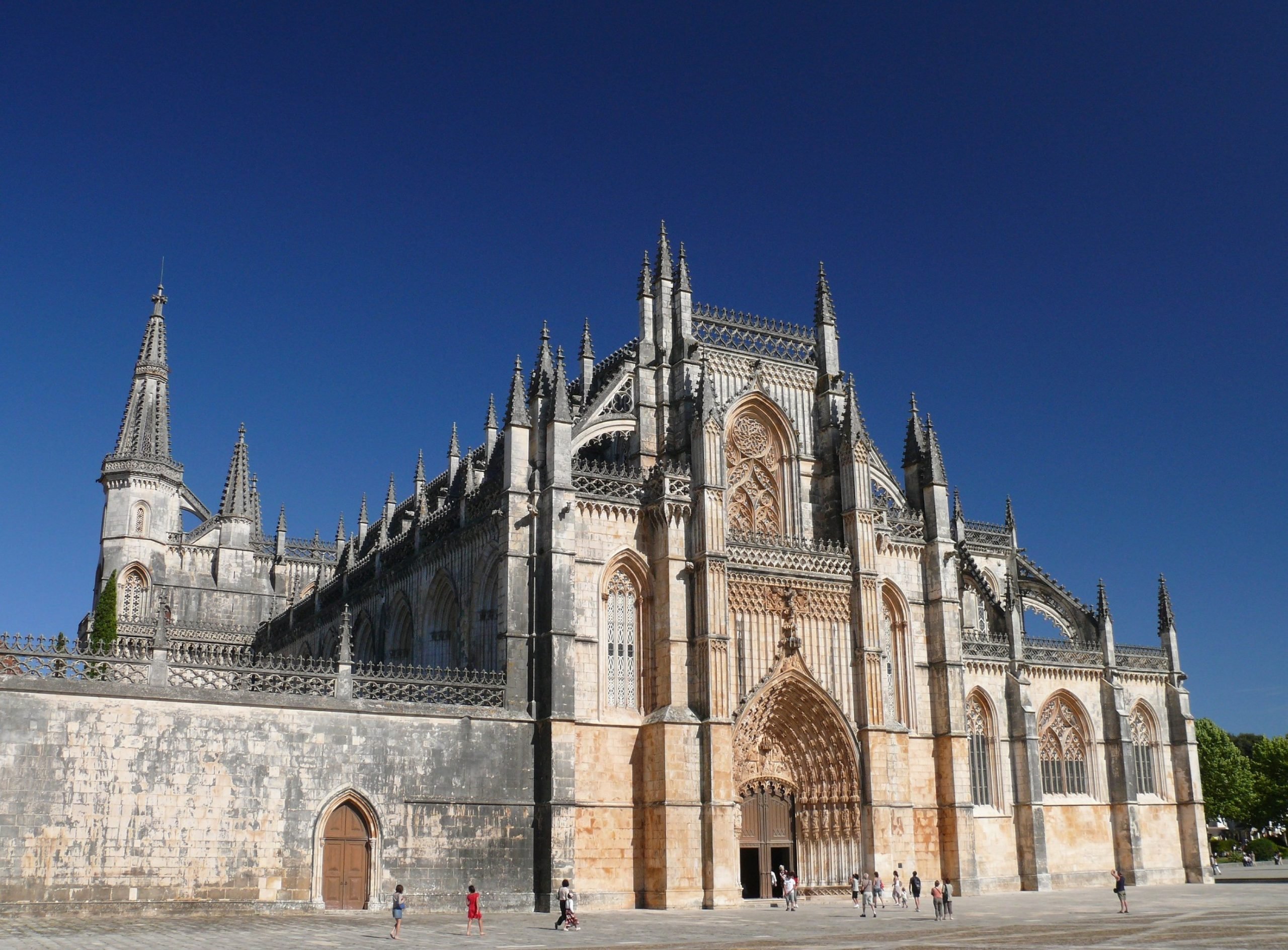 A 25-minute drive from Leiria, Fatima is a hotspot of religious tourism welcoming over 8 million pilgrims a year. Home to the Sanctuary of Fatima, the city is the home to the miracle of Fatima that was allegedly witnessed by 70,000 people in 1917. There are many accounts of what this miracle consisted of but most say that after a period of rain, the skies cleared and the sun appeared as a spinning disc in the sky with radiant colors. The miracle was declared an official miracle by the Catholic Church in 1930. Fátima is not only known as a religious site but the city is also filled with cultural activities. From lighting a candle at the sanctuary for a loved one to visiting local villages, the city has a lot to offer. We recommend visiting the sanctuary, as well as the Natural Monument of Dinosaur Footprints, the Wax Museum, and the Moinhos Velhos Cave, a 9-kilometer cave. Take a look at our guide to Fatima here which includes the best tours, hotels, and restaurants in the city.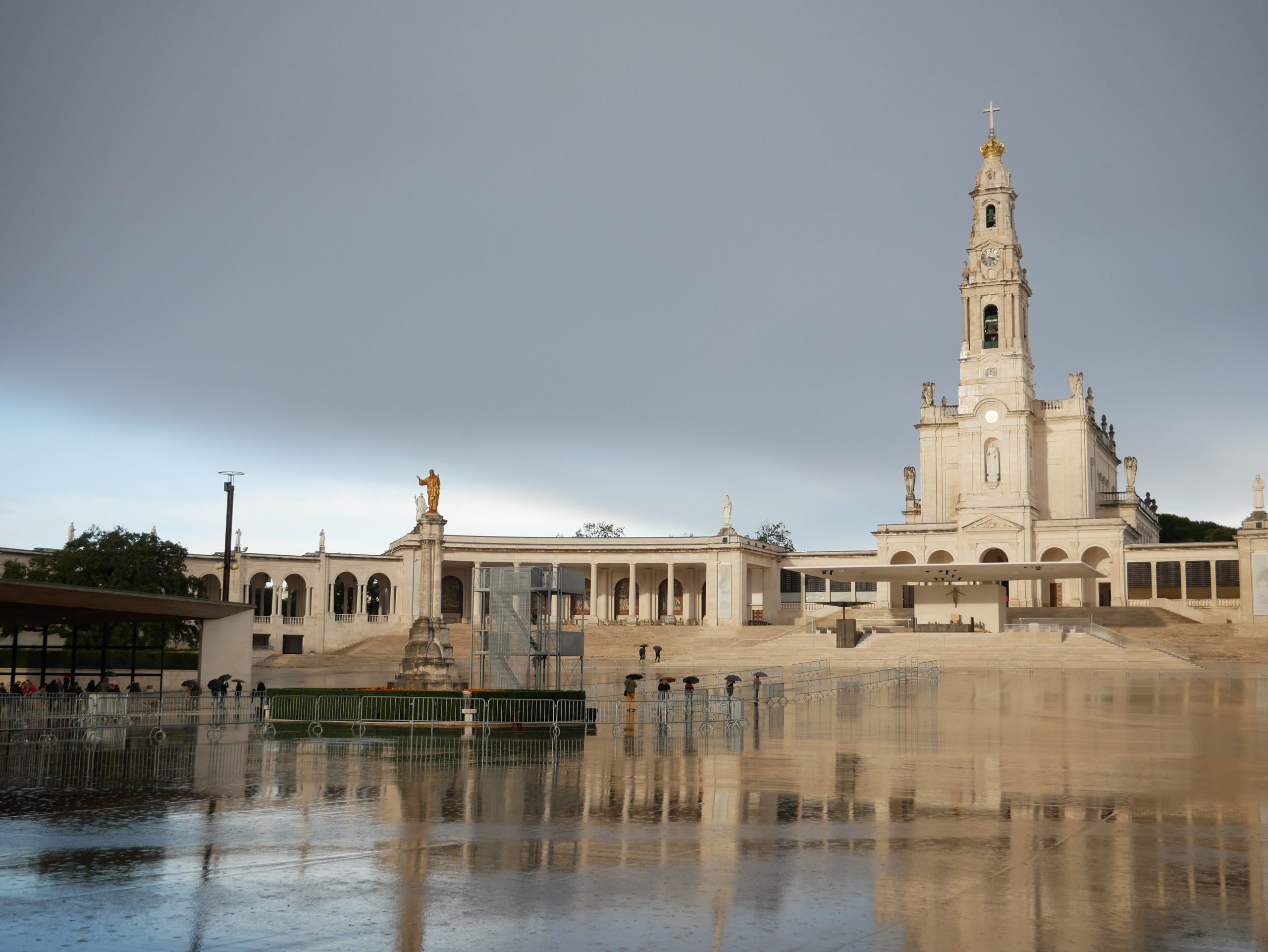 What happened at the Miracle of Fátima?
6. Museum of the Moving Image
Known as the m|i|mo, the Museum of the Moving Image is a space of dialogue between art and science, presenting exhibitions about cinema and photography. The collections represent the evolution of cinematography and the museum also regularly hosts creative activities. The museum gained recognition in 2011 from the Portuguese Association of Museology in the category of Best Portuguese Museum. Tickets cost €2,10 and children up to 10 years old do not pay. Portuguese residents can visit for free on Sundays and holidays.
7. Beach day
A part of Leiria's charm is that along with the historical and quaint feel of the city, visits are also close to beaches, about 20 to 30 minutes away. Taking a day off from exploring the city to discover some beaches is a great way to blow off some steam. Head to Praia da Concha, a cozy cove beach near the town Marinha Grande that is surrounded by cliffs and almost never busy. Praia da Vieira is also a great beach to visit which is surrounded by delicious restaurants, as well as a nearby waterpark. You can also book some surfing classes for a fun activity.
Book Tours & Experiences in Leiria
5 Best Restaurants in Leiria: Where to eat in Leiria?
1. Casinha Velha
Features in the Michelin Guide, Casinha Velha feels like a home, your ven ring the bell to enter the restaurant. The rustic-style restaurant is wine-themed and offers an extensive wine list, with over 1,000 labels. Open for over 20 years, guests can enjoy home-cooked meals and over 15 starting such as a cheese pastry with a wine reduction, as well as delicious desserts such as the Leite Creme. The restaurant also follows a farm-to-table concept, with vegetables and produce being local.
2. O Convite
Located in Fatima, 20 minutes from Leiria, O Convite is a Michelin guide favorite and is located in a nice hotel. The restaurant has been around for over 50 years and features a classic dining room. Serving quality meals from quality products such as fresh fish from the Nazare beach and meat from Serra de Aire. We recommend the codfish tempura with garlic mayo and the chocolate cake with tangerine sorbet.
3. Mata Bicho Real Taverna
Located in the historical center of Leiria, Mata Bicho Real Taverna serves traditional food from Portugal, as well as international cuisine. Guests can enjoy Portuguese tapas, a traditional meal, or a wood-fired pizza, all made of high-quality Portuguese products. We recommend trying out their cheese and presunto platter, the octopus, and sardines. The restaurant features a cozy dining room with small tables, as well as an outdoor terrace with sun umbrellas.
4. Vista Bistro & Restaurante
A relatively recent restaurant in Leiria, Vista Bistro & Restaurante serves delicious comfort food inspired by both Portuguese and French cuisine. Using fresh and local ingredients, Chefs São José Oliveira and João Caseiro have created menus adapted to the season that have been highly rated by the community. We recommend trying the duck and risotto, as well as the Pavlova for dessert.
5. Luna
Serving affordable Mediterranean cuisine with a French touch, Luna is a top-rated restaurant in Leiria. While it is best to drive here as it is not located in the center of Leiria, the short drive is worth it. With a modern interior, particularly romantic at night Luna is an inviting space with equally delicious food. We recommend the duck tenderloin and the fresh fish with the herb olive oil. For dessert, the red fruit crumble and the apple pie are also amazing. Make sure to book as Luna is always full.
Transportation in Leiria: How to get around Leiria
Our favorite part about Leiria is that despite a population of over 120,000 in an area of 560 square kilometers, the city is easily explored by foot. Leiria also has quality bus routes, with bus stops all over the city that display timetables and maps. Buses operate from 7:30 am to 8:30 pm during the week and until 1:30 pm Saturdays. However, there are no buses on Sundays. Beware that some monuments such as the castle are located on hilltops and are not accessible by local buses and you will have to either walk or drive. If you are looking to visit nearby towns and visit monuments that are not accessible by bus, we recommend renting a car as Leiria has loads of free and affordable parking.
5 Best Hotels in Leiria: Where to stay in Leiria?
Founded by three founders with experience in the hotel industry, Porta 20 Boutique is located in the Leiria historic center and offers stunning views of the Castle and Senhora da Encarnacao Chapel. The guesthouse was built in the 1940s and features 15 rooms with private bathrooms, flat-screen TVs, and toiletries. Most of the rooms also have a fully equipped kitchenette. Private parking and Wi-Fi are free. The Leiria attractions are only a few steps away from this boutique, making it perfect for those who love walking.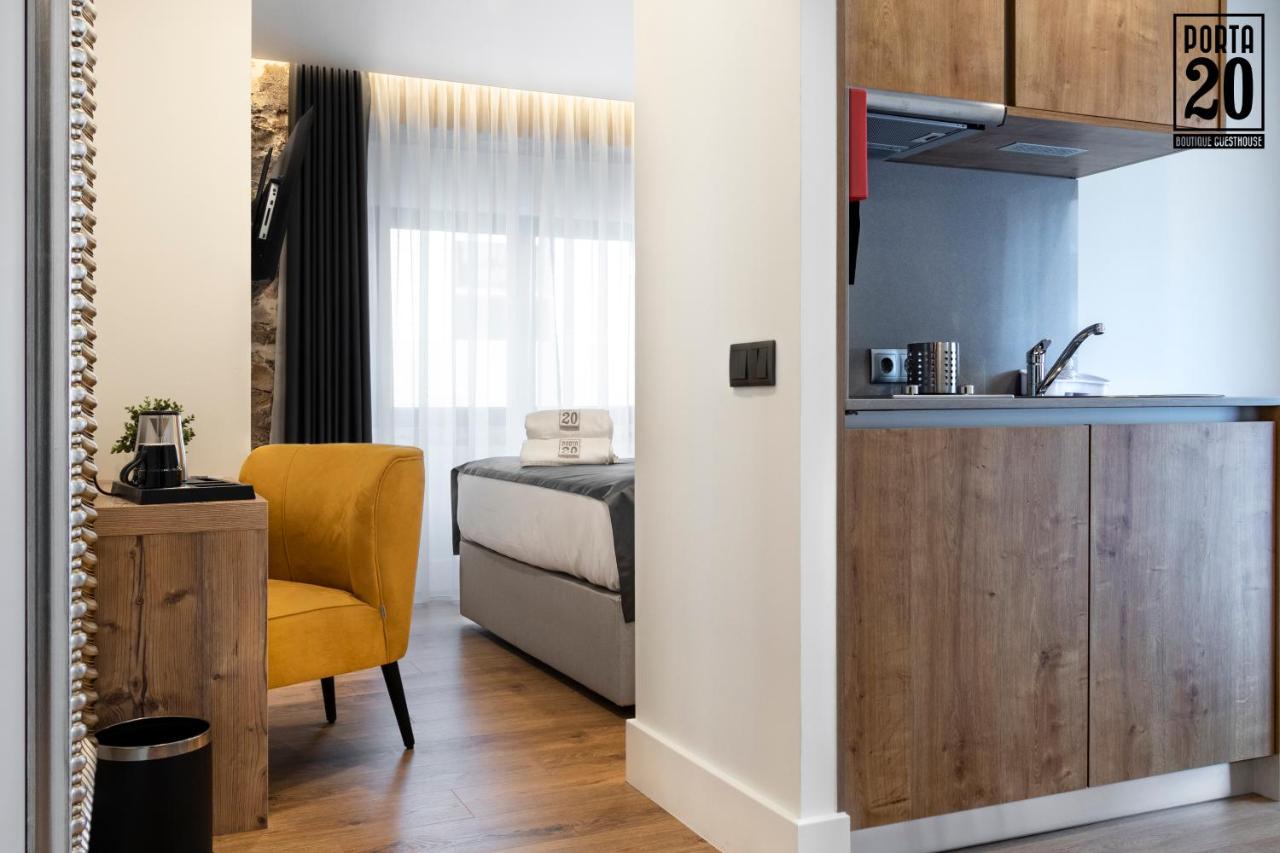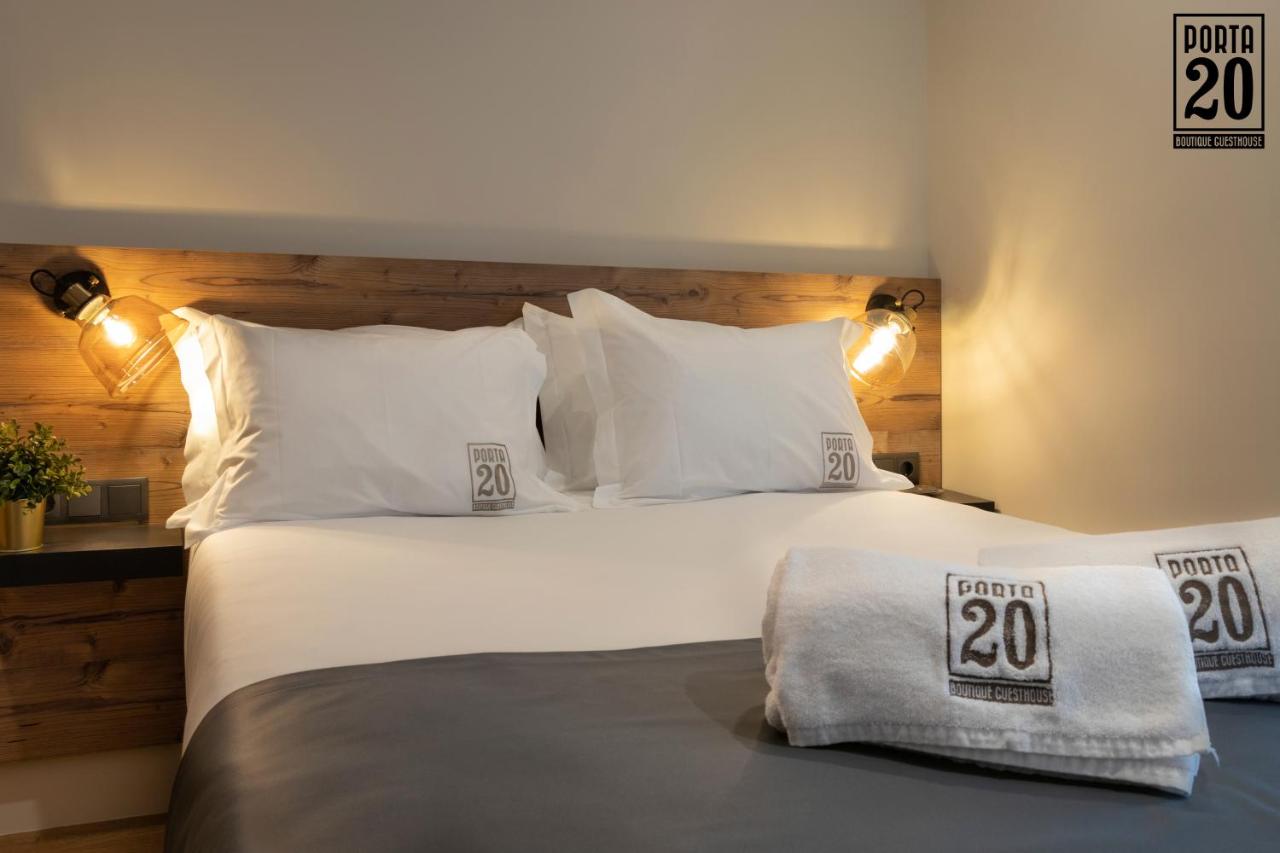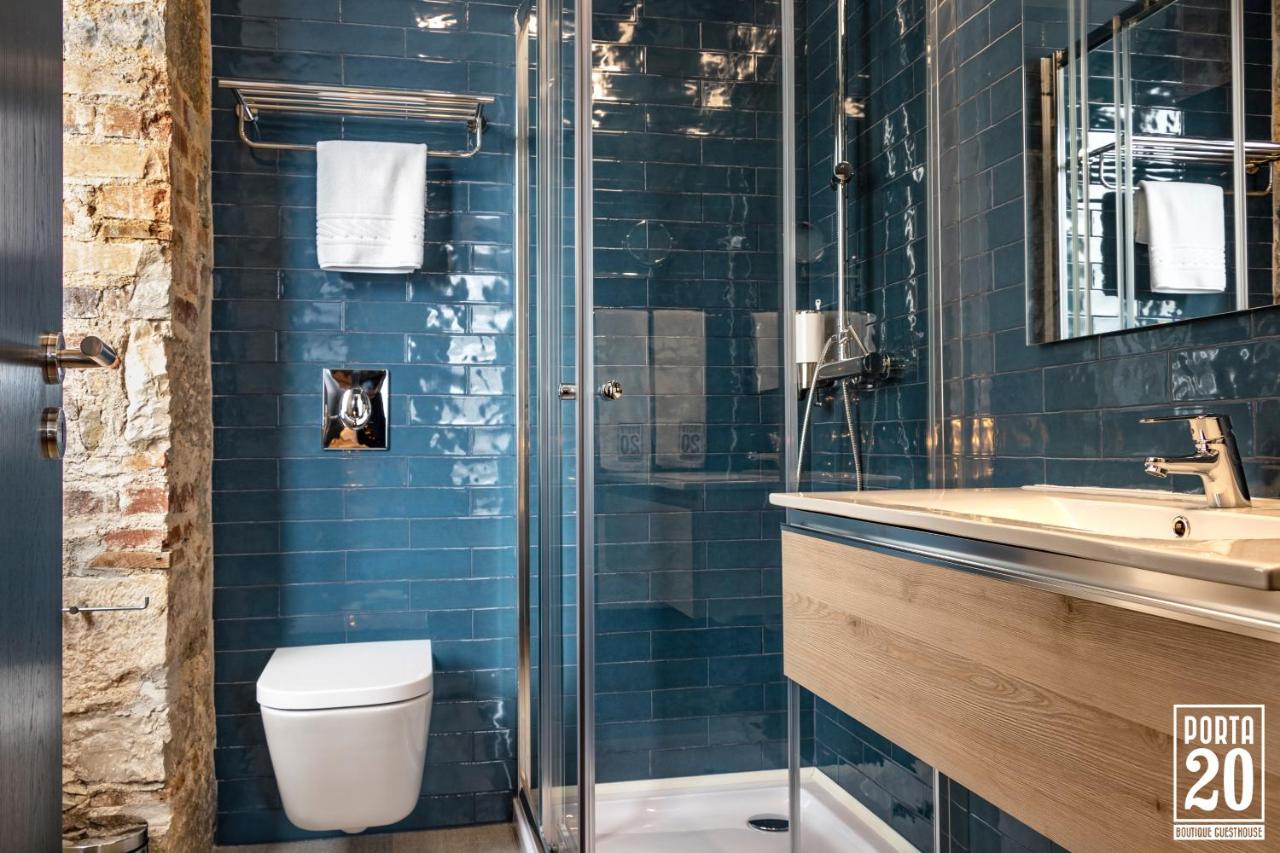 At Magnolia B&B, guests can choose to book the private six-bedroom house that sleeps 15 people or rent private rooms. This family-run property is located 4 kilometers from Leiria train station and features a large swimming pool with comfortable sun loungers and a hammock, surrounded by a green garden. The garden also features barbecue facilities and a picnic area for sunset meals. The house has a billiards table and games area, as well as a shared lounge with a TV.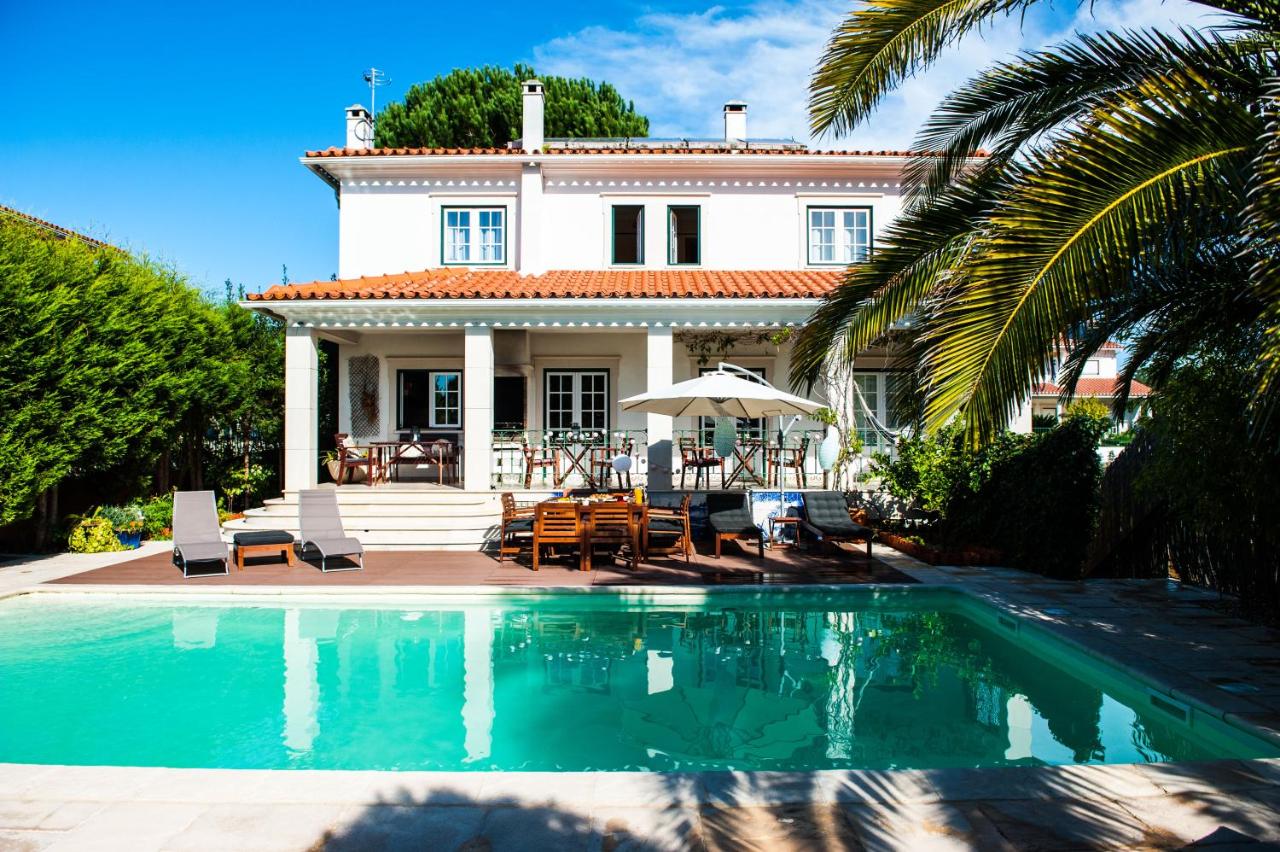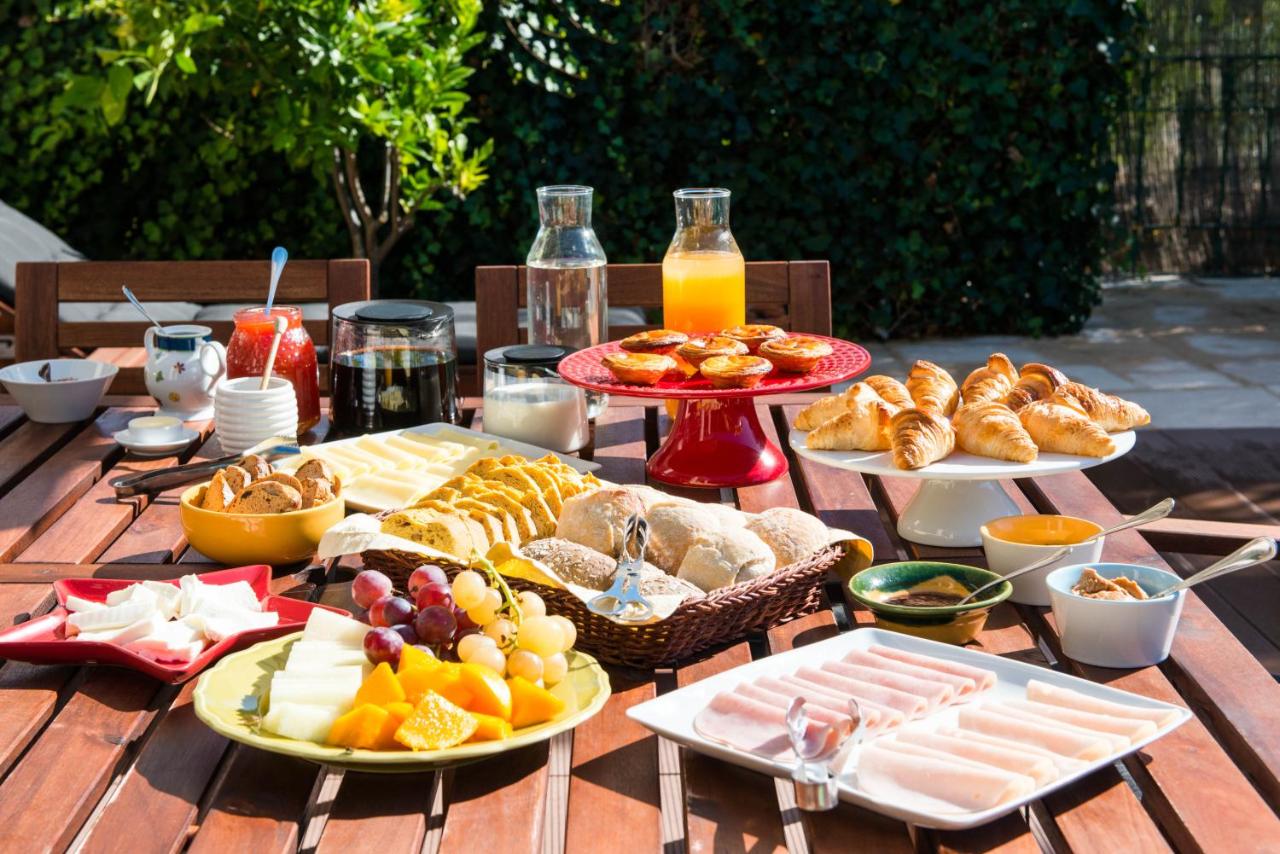 Lisotel is a 4-star hotel & spa, 7 kilometers away from the center of Leiria and 30 kilometers away from Fatima. An eco-friendly hotel, the hotel features a large swimming pool, a fitness, center, a children's playground, as well as a Spa and Wellness center that is available at an extra cost. There is also a Portuguese restaurant on-site and a daily breakfast served with fresh orange juice. The hotel was built for maximum sustainability, making use of a geothermal system and solar panels to power the hotel.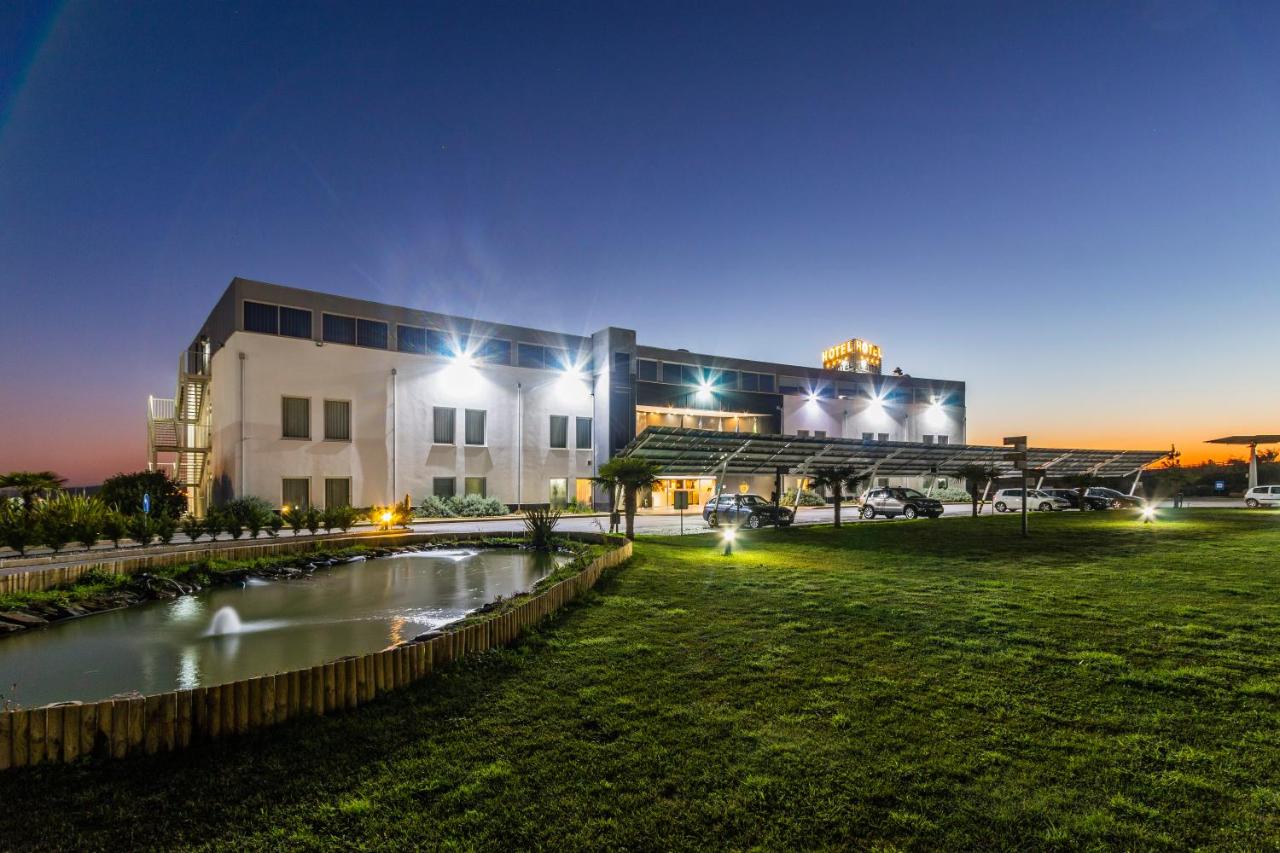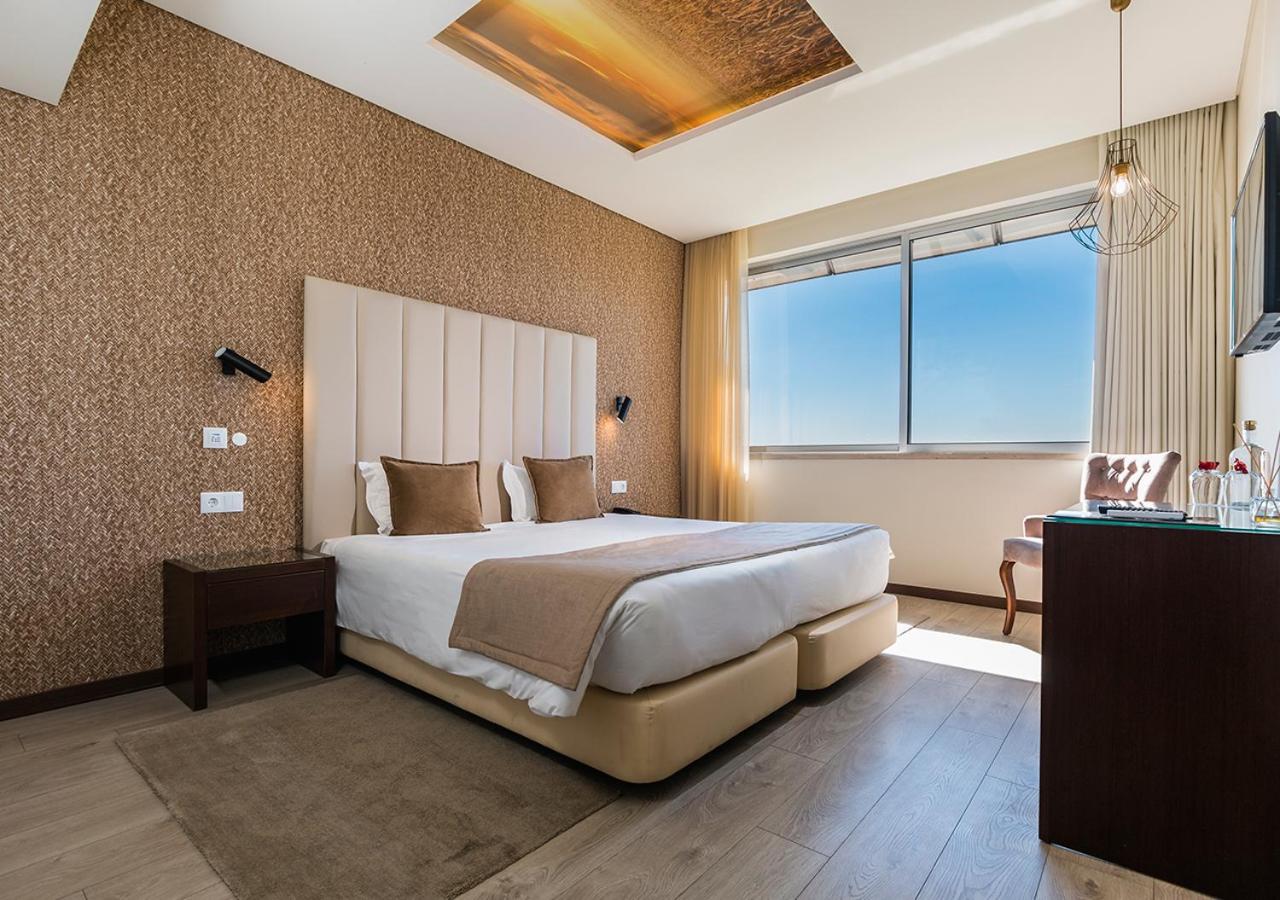 An intimate hotel, D. Dinis is located in the city center of Leiria and features rooms with private balconies overlooking the river. The rooms include a private bathroom and free luxurious toiletries. A delicious breakfast is served every morning which can be served in your room for a relaxing meal. The hotel's central location is perfect for exploring the city and award-winning restaurants are only 150 meters away.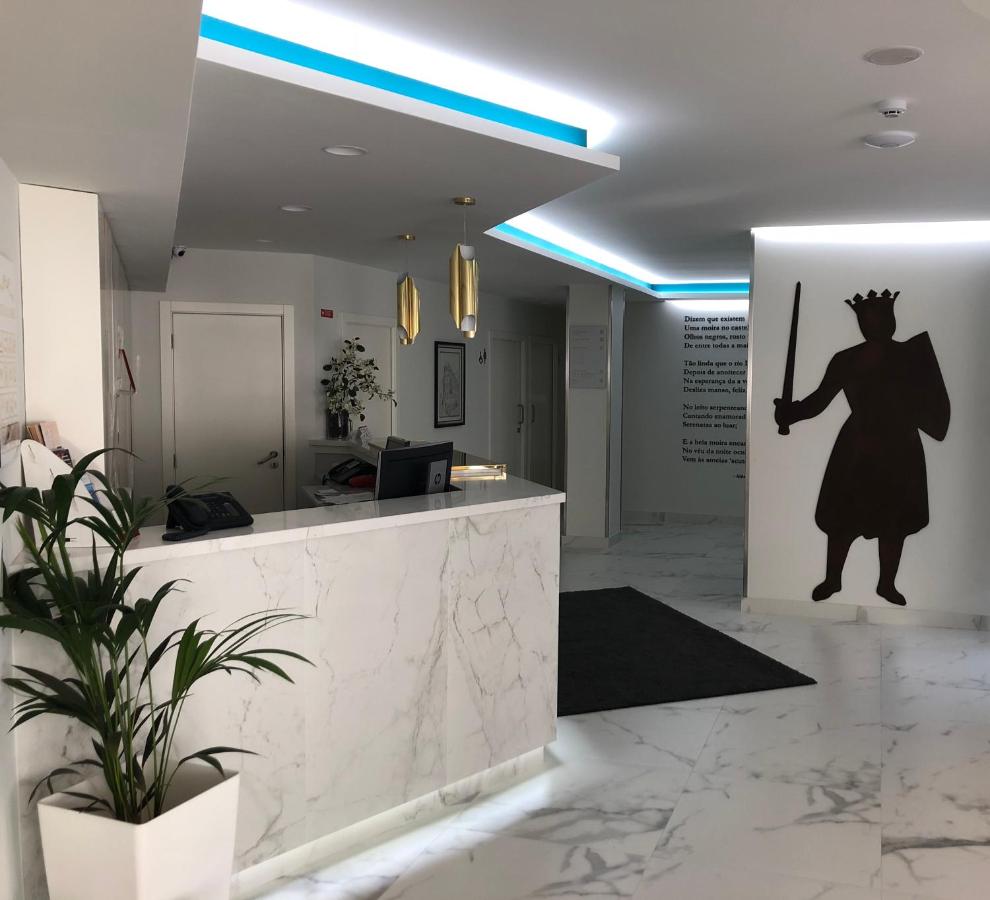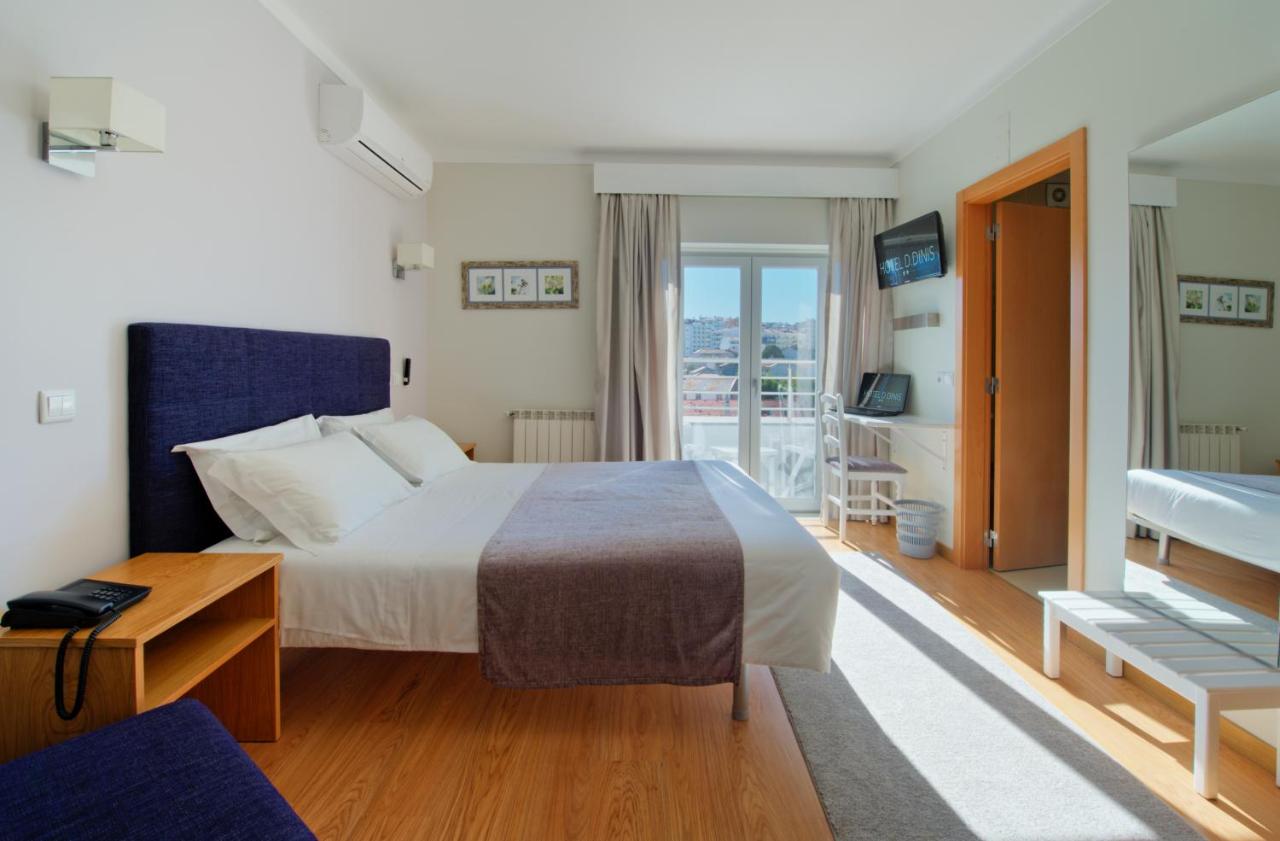 Located 5 kilometers from the center of Leiria, Hotel Casa da Nova is a quaint hotel that features lush gardens, tennis courts, and a relaxing outdoor pool. The hotel has an in-house restaurant that serves traditional food in an authentic setting with stone walls and stained-glass windows. The hotel features a water mill by the river that provides a historic atmosphere. The rooms come equipped with a flat-screen TV, private bathrooms, and views of the surroundings.