After two summers in a row with no festivals due to COVID-19, Portugal's music scene is coming back to life. Portugal hosts some of Europe's best music festivals, inviting internationally renowned artists from all genres from rap to rock and electronic music. The best part – along with experiencing a much-needed musical experience, you'll get the chance to travel to Portuguese places that are often sadly forgotten such as Braga and Sesimbra. Whereas the line-up at Glastonbury (UK) might sound appealing, dancing in puddles of rain, not so much. Portuguese music festivals have just as amazing line-ups for more affordable prices and warmer summer nights. Here are our top 8 music festivals in Portugal to make your summer 2022 one to remember.
1. Boom Festival 22 – 29 July 2022
Boom festival is probably the most iconic trance music festival in Europe or even the world. A sustainable, psychedelic and multidisciplinary festival Boom happens every two years, always in sync with the full moon. Located in Herdade do Jambujal, Aguas de Moura, the festival is committed to the following mantras: Oneness, Music, Peace, Arts, Environment, Culture, and Love. A 100% independent festival, each edition of the festival has a theme, such as The Feminine (2014) and Sacred Geometry (2018). The theme for 2022 is Anthropocene. The prefix, Anthropos, means human beings and the noun is a reference to a "geological era marked by human action that has profoundly impacted the environment". Boom Festival is not merely a musical festival, but a larger spiritual experience, with meditation workshops, naked lava baths, and more activities available. This place is one of openness where you are allowed to express yourself without judgment.
💌As we approach the end of 2021 with a sense of renewal, check our latest newsletter about several #BoomFestival updates. It's all right here 👉 https://t.co/YAnPouZKHe || Cultivate Freedom & Love ❤️#BoomFestival2022 #Boomland pic.twitter.com/ALm48jeLpU

— BoomFestivalOfficial (@boomfestivalHQ) December 23, 2021
2. Vodafone Paredes de Coura 16 – 20 August 2022
Festival Paredes de Coura is one of the oldest festivals in Portugal, for the last 26 years inviting the best names in the national and worldwide music industry to perform. The festival has made the list of the top 5 music festivals in Europe by Rolling Stone. Located in Praia Fluvial do Taboão in Caminho do Agrelo, Paredes De Coura is known for its alternative music scene. This year's performers include Arlo Parks, Princess Nokia, Beach House, The Blaze, Slowthai, The Comet Is Coming, Yellow Days, and more. The festival also dedicates a whole day to Portuguese music, highlighting major artists such as Sam The Kid and Linda Martini.
3. Super Bock Super Rock 14 – 16 July 2022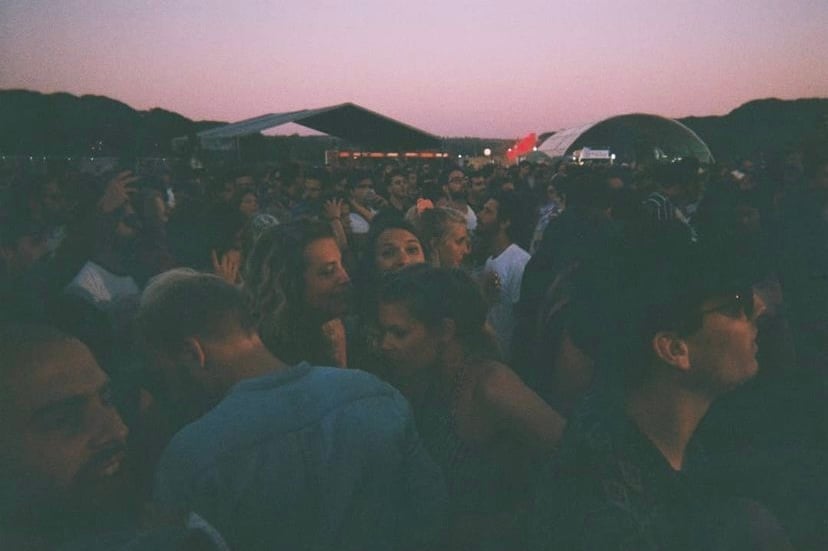 Founded in 1995, Super Bock Super Rock is named after its main sponsor, Super Bock, the iconic Portuguese beer brand. Located in Meco, Sesimbra, the festival has altered its focus on rock throughout the years, now welcoming a variety of music genres. From The Cure to Metallica, as well as more recently artists such as Mac DeMarco and Tom Misch, Super Bock Super Rock seems to satisfy plenty of music lovers. With four different stages: the main Palco Super Bock, Palco EDP, Palco LG by Radio SBSR, and Palco Somersby, this festival gives a platform to artists of all sizes, including upcoming Portuguese performers. This year's 26th edition of Super Bock Super Rock welcomes the one and only ASAP Rocky, as well as Nathy Peluso, Leon Bridges, Filipe Karlsson, and more.
O cartaz do Meco não pára de crescer! Já tens o teu bilhete?
Conhece o line-up atualizado do Super Bock Super Rock 26º. 🎸 pic.twitter.com/aZ74I6N1JG

— SuperBockSuperRock (@sbsr) March 3, 2022
4. EDP Vilar de Mouros 25 – 27 August 2022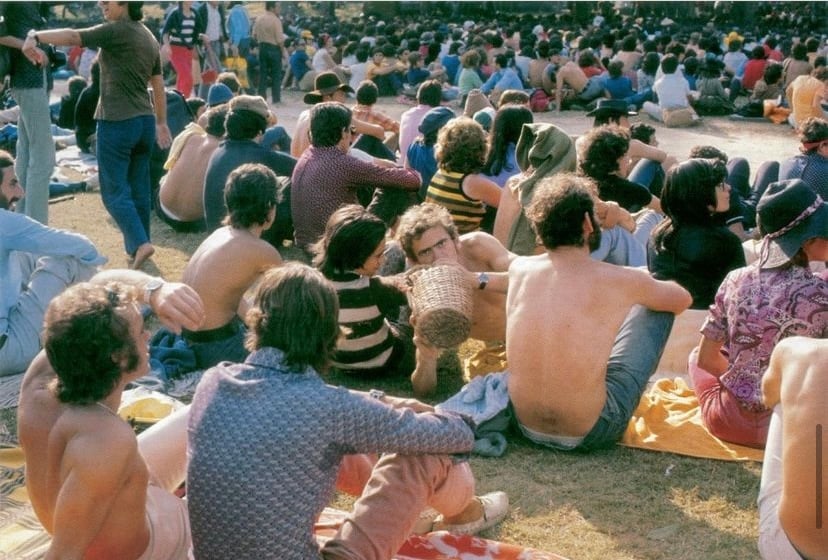 Located in Vilar de Mouros in the North of Portugal, EDP Vilar de Mouros is the oldest Rock festival in the Iberian Peninsula. In the mid-'60s, the festival was an event for traditional folk music from the Alto Minho and Galicia regions. A few years later, in 1971, the festival was the first in Portugal to feature rock music artists such as Manfred Mann's Earth Band. The 1971 edition of the festival has been called the "Portuguese Woodstock" where still under a fascist dictatorship, many found a little piece of freedom. The festival went on until 2006 and has only again been organized annually since 2016. This summer, EDP Vilar de Mouros welcomes Placebo, Iggy Pop, Bauhaus, Limp Bizkit, and more.
Located in Alges, a 10-minute train ride from Lisbon, NOS Alive's first edition happened in 2007 (when it was named Optimus Alive). The festival is known to have the most well-known line-up in Portugal, along with Rock in Rio, adding to its international popularity. In 2009, the British magazine NME named NOS Alive one of the top 12 European festivals. The 16th edition of NOS Alive welcomes The Strokes, The War On Drugs, Florence + The Machine, Alt-J, Metallica, Stormzy, Jorja Smith, Two Door Cinema Club, Phoebe Bridgers, and much more. The festival has invested in inclusive infrastructure for this year's edition, now boasting platforms for disabled mobility for a more convenient entrance, as well as an area for pregnant women to enter.
6. NOS Primavera Sound 9 – 11 June 2022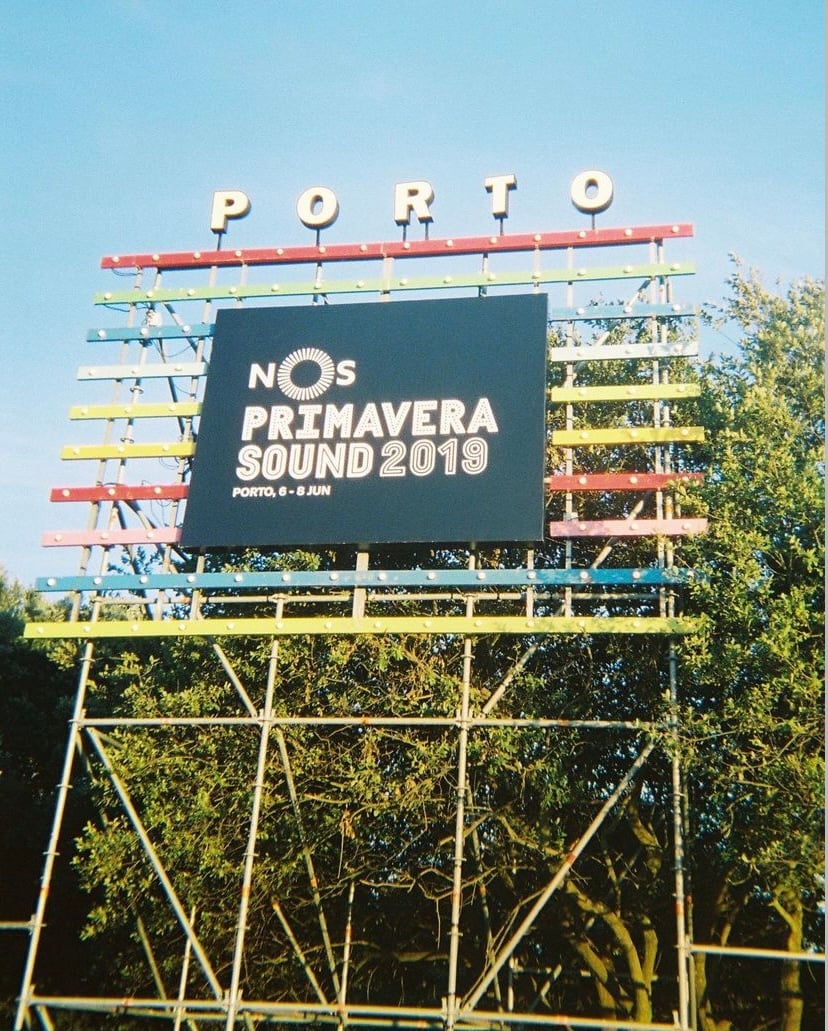 Primavera Sound is one of the largest music festivals in Europe and the largest in the Mediterranean. The Festival's success in Barcelona led to its expansion to Porto, Portugal in 2012. This year four new counterparts will also be launched in Los Angeles, Santiago de Chile, Buenos Aires, and Sao Paulo. The 2019 edition of Primavera Sound in Porto welcomed over 220,000 people with similar numbers set for the 2022 edition. This year's festival line-up in Porto includes Tame Impala, Gorillaz, Nick Cave, Grimes, Jhay Cortes, Little Simz, and more. The festival presents all music genres including indie, rock, and pop, as well as electronic music.
The Primavera Sound journey began with Porto ✈️
Grimes DJ set, Interpol, Jhay Cortez and Chico da Tina are the new confirmations for NOS Primavera Sound 2022! ✨ pic.twitter.com/Cu7thkeuFq

— NOS Primavera Sound (@nos_primavera) December 10, 2021
7. Neopop 10 – 13 August 2022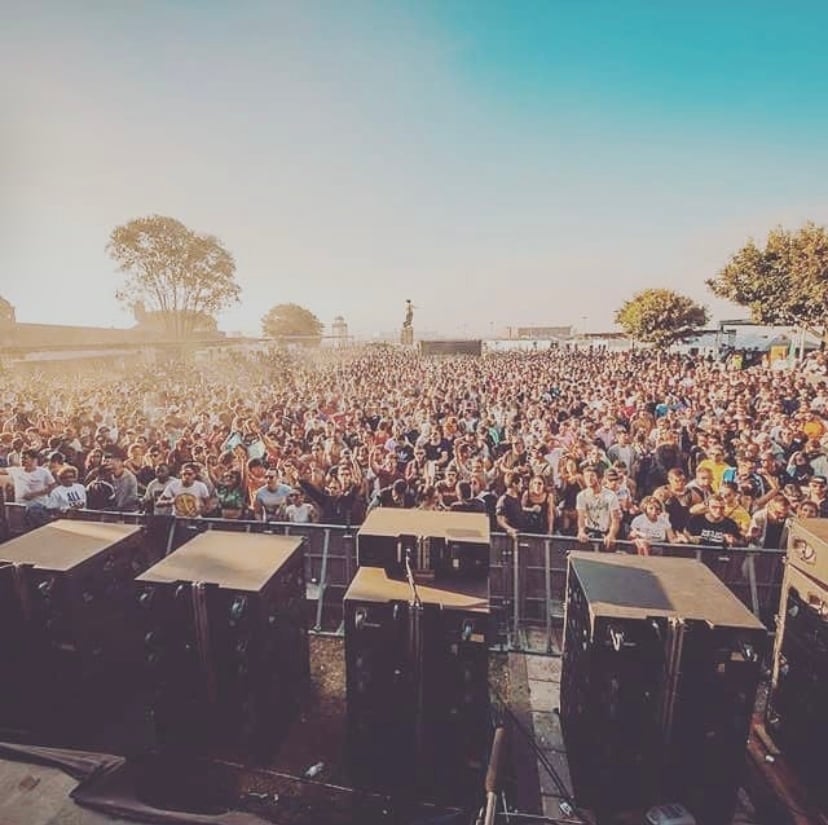 For the last 10 years, Neopop is one of Portugal's most well-known electronic music festivals, located in the town of Viana do Castelo in the region of Braga. If you are a techno fan, put Neopop on your festival bucket list. The festival is located within a 16th-century fort wall and an industrial harbor site with shipping containers. This year, Neopop welcomes Paula Temple, Nina Kraviz, Dax J, DJ Nobu, and more. Special tip: if you are camping on-site, bring loads of water as temperatures can get quite hot in August. Neopop is also organizing an event in Lisbon on June 10 featuring Dax J, Kobosil, and more.
8. Rock in Rio 18 – 26 June 2022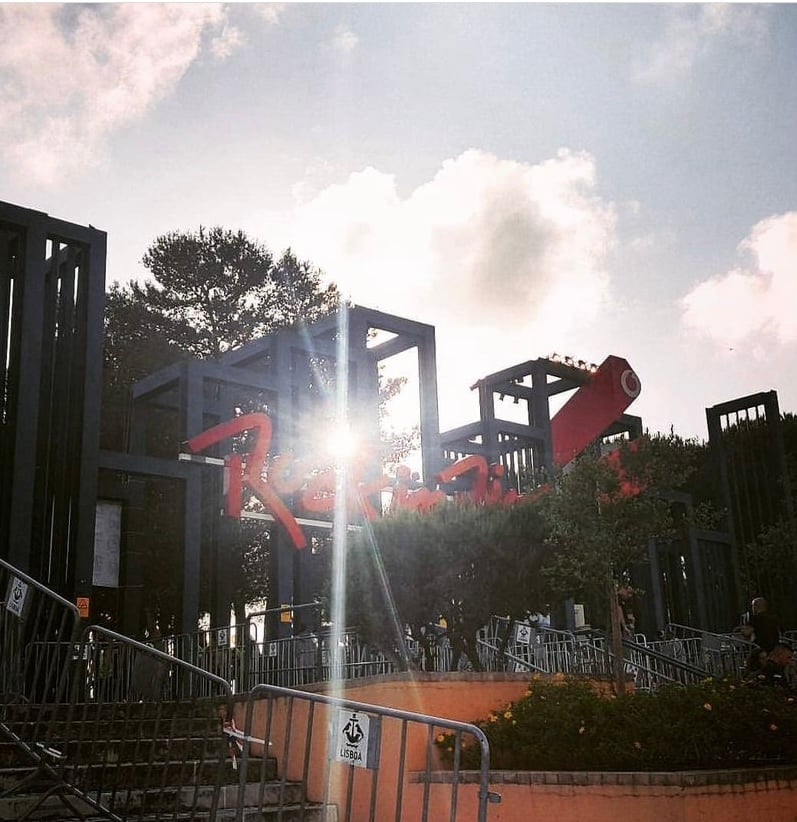 Originating in Rio de Janeiro, Brazil Rock in Rio branched out to Lisbon in 2004, with over 350,000 people in attendance. After four years without Rock in Rio, Lisbon will host its 9th edition at Bela Vista Park. This edition was initially meant to take place in 2022 but was postponed two years in a row due to the COVID-19 pandemic. This year's edition welcomes the Foo Fighters, The National, the Black Eyed Peas, Ellie Goulding, Post Malone, Anitta, and more.
⬇️Please share your favorite music festivals in Portugal in the comments below ⬇️