Traveling with kids can get stressful at times. Not every city caters to large families, but luckily, Porto is quite child-friendly! The second-largest city in Portugal has plenty of family activities, making Porto with kids a delightful experience.
However, wherever you go with kids, it's helpful to find some family activities in Porto that cater to your children and their interests. Wine tastings might not be at the top of your list, but there are plenty of other experiences that cater to the whole family, including adults.
Let's take a look at how you can make traveling to Porto with kids a fun time with the 9 family activities in Porto.
1. Sea Life
Sea Life Porto is an experience the whole family will enjoy, catering to all ages. Sea Life has over 30 displays and 3,000 sea creatures. This place has an underwater tunnel you can walk through and observe the sea life.
You will also get to watch free educational talks, feeding demonstrations, and find out about the programs to conserve marine life.
If you want a surreal experience, book the VIP Turtle Feeding, where you can go backstage and feed Mariza, the green turtle.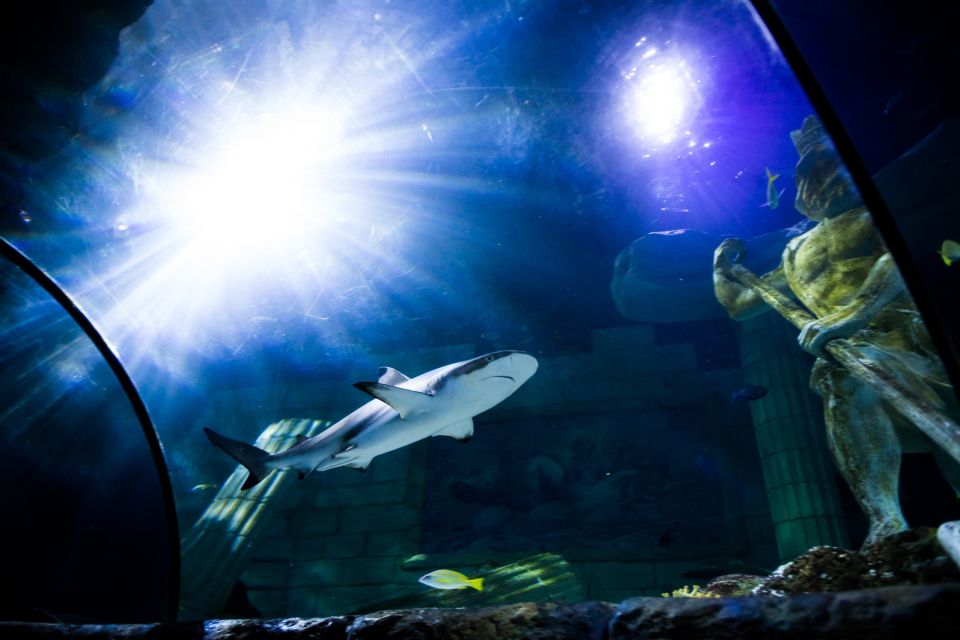 2. Zoo Santo Inacio
If you don't mind getting away from the city, Zoo Santo Inácio in Vila Nova da Gaia is a 15-minute drive from Porto. This is the largest and greenest Zoo in the north of Portugal, with over 600 animals and 200 species living in the zoo.
From a 40-meter glass tunnel where you can see a lion's habitat to a reptile area with the largest snake in the world, the reticulated python at 11 meters long, this zoo is an incredible experience.
The zoo spans over 15 hectares, and its main mission is conservation with all animals living according to their source environments.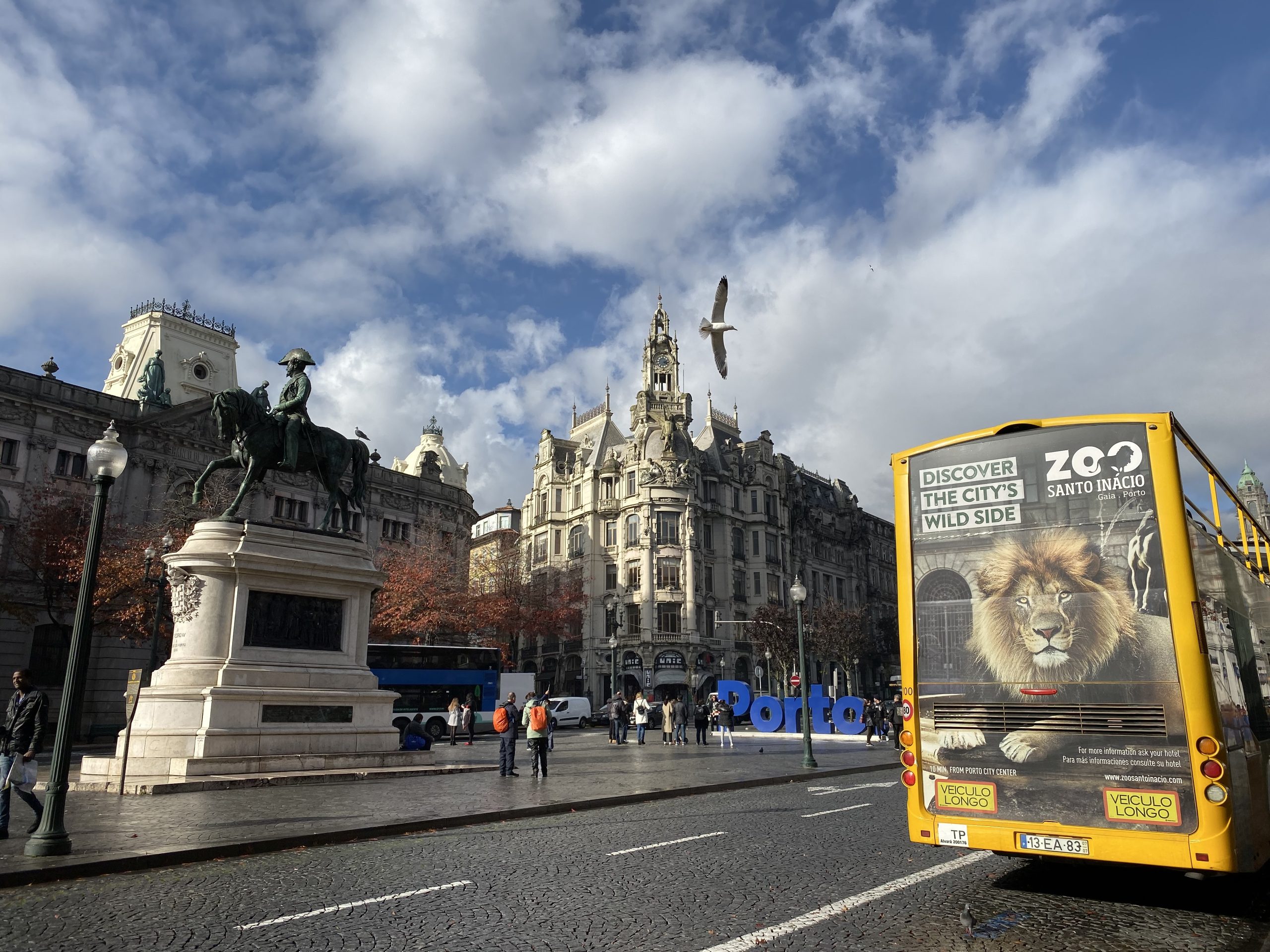 3. Climb the Clerigos tower
Built in 1763 by Italian architect Nicolau Nasoni, the Clérigos Tower offers a panoramic view of the historical center of Porto. At 75 meters high, visitors can climb 225 steps to the top of the tower which is worth the workout.
We recommend going at night when there are fewer tourists, and you get a glittering light view of the buildings, as the tower is open until 11 PM.
The tower is built on a Roman Catholic church with baroque motifs from the seventeenth century, which you can visit for free. To visit the Clérigos Tower, book this entrance ticket to skip the line through a separate entrance.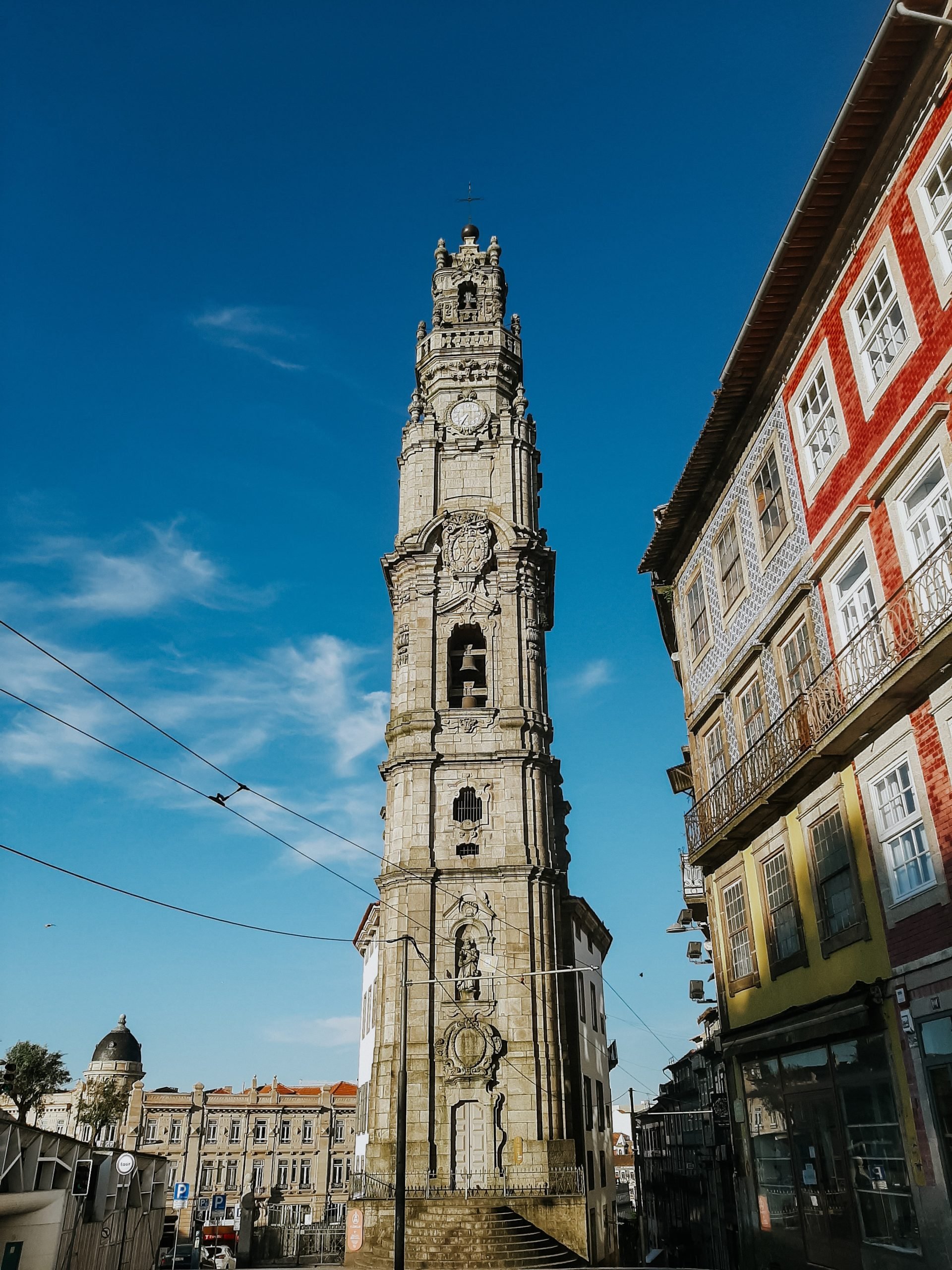 4. Take a tuk tuk tour of Porto
Sometimes trying to walk to the best spots in the city is overwhelming with kids. A great way to still see the main sights in Porto without tiring out the children and avoiding tantrums is a tuk tuk tour.
We recommend this private tour of Porto on an electric tuk tuk. You will get to explore the historic center of Porto, ride through the hills, and see the best attractions. You will visit the Sao Bento Railway Station, Porto Cathedral, Livraria Lello, and more.
With an electric tuk tuk, you will actually get to hear your guide's comments as it is an almost silent vehicle!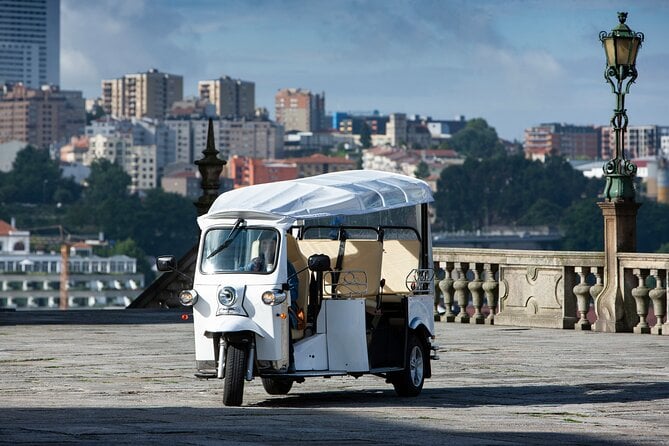 5. Livraria Lello
One of the oldest bookstores in the world, founded in 1906, Lello bookstore is part of the historical heritage of Porto. Due to its Harry Potter like appearance, this bookstore is bound to wow your kids.
The Guardian has ranked Lello as the third best bookstore in the world. The bookstore's exterior has Neo-Gothic and Art Noveau elements and the two-story interior reflects Art Deco elements.
The ample staircase and the stained glass window on the ceiling take center stage. Around 300,000 books are sold in this book shop each year.
Visitors used to be able to enter the Lello bookstore for free, but of around 4,000 visits a day, less than 5% would purchase a book. Since then, you must buy a ticket to enter that costs €5.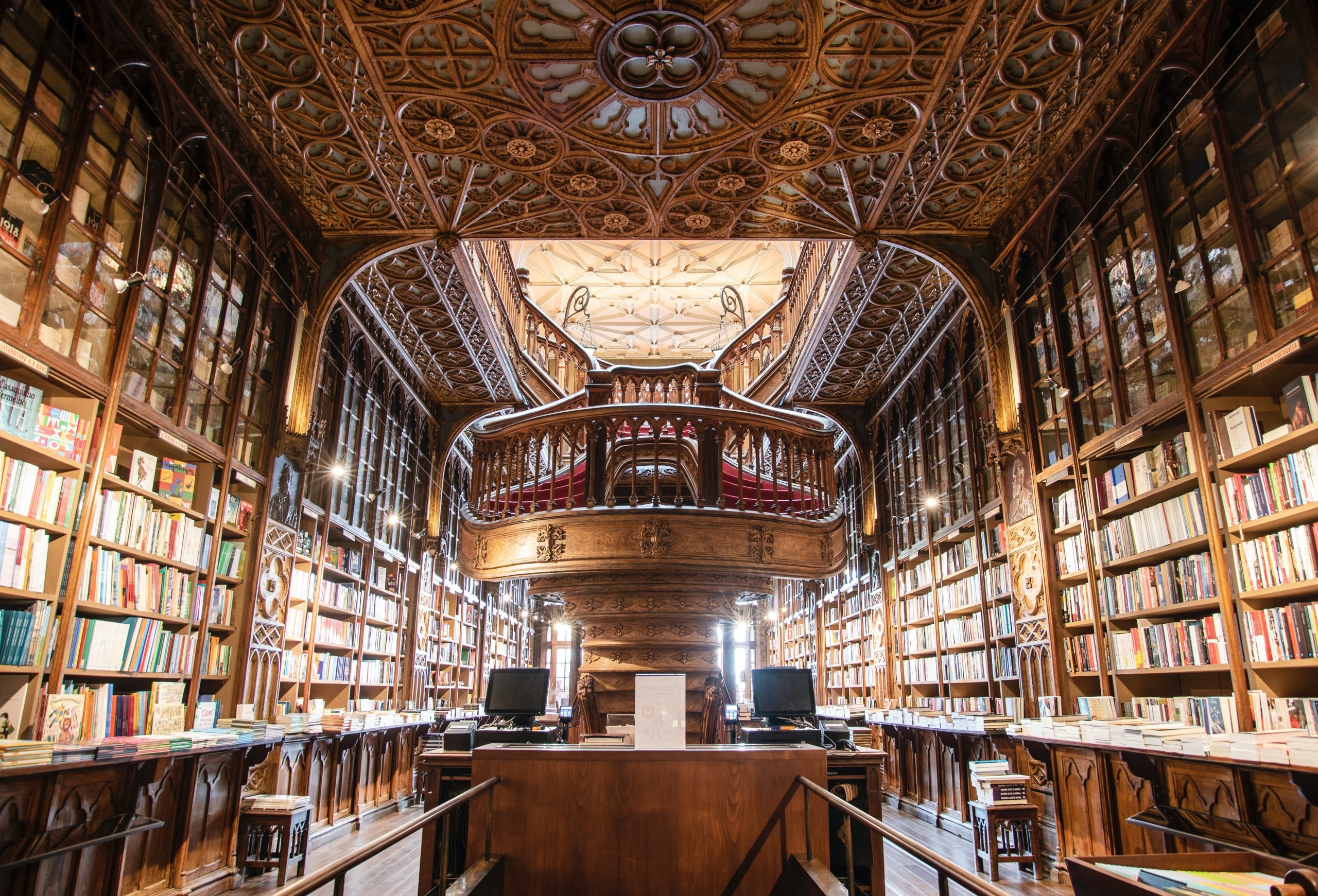 6. Private Food Tour
Kids can be foodies too! Booking a private food tour is essential for families wanting to experience the most out of Porto's culinary heritage. Porto has some of the best cuisines in northern Portugal. From Tripas à moda do Porto to francesinha, a ham, sausage, and steak sandwich with melted cheese, there are plenty of authentic dishes to try.
We recommend booking this private food tour with a local guide. You will stop at a grocery store for cheese tasting, see how Portuguese pastries are made, sample ham, and more. The whole tour includes 10 delicious tastings and visits to local hot spots.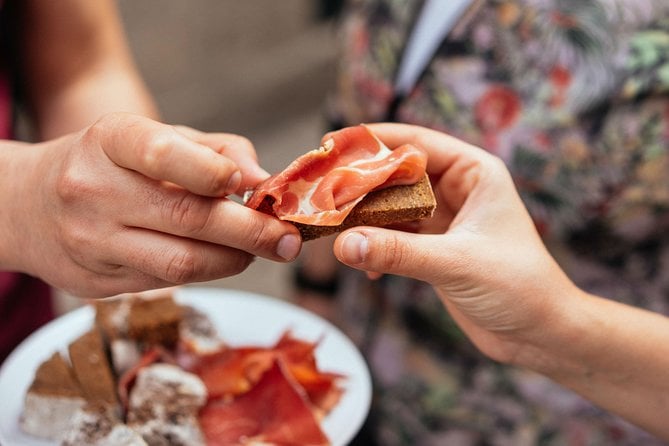 7. Picnic in the Crystal Palace Gardens
Inspired by the Crystal Palace in London, the Crystal Palace in Porto was inaugurated in 1865 but later demolished in 1951 to build a sports pavilion. Set on a hilltop, the Crystal Palace gardens remain on-site, with about 8 hectares of green space with views of the River Douro.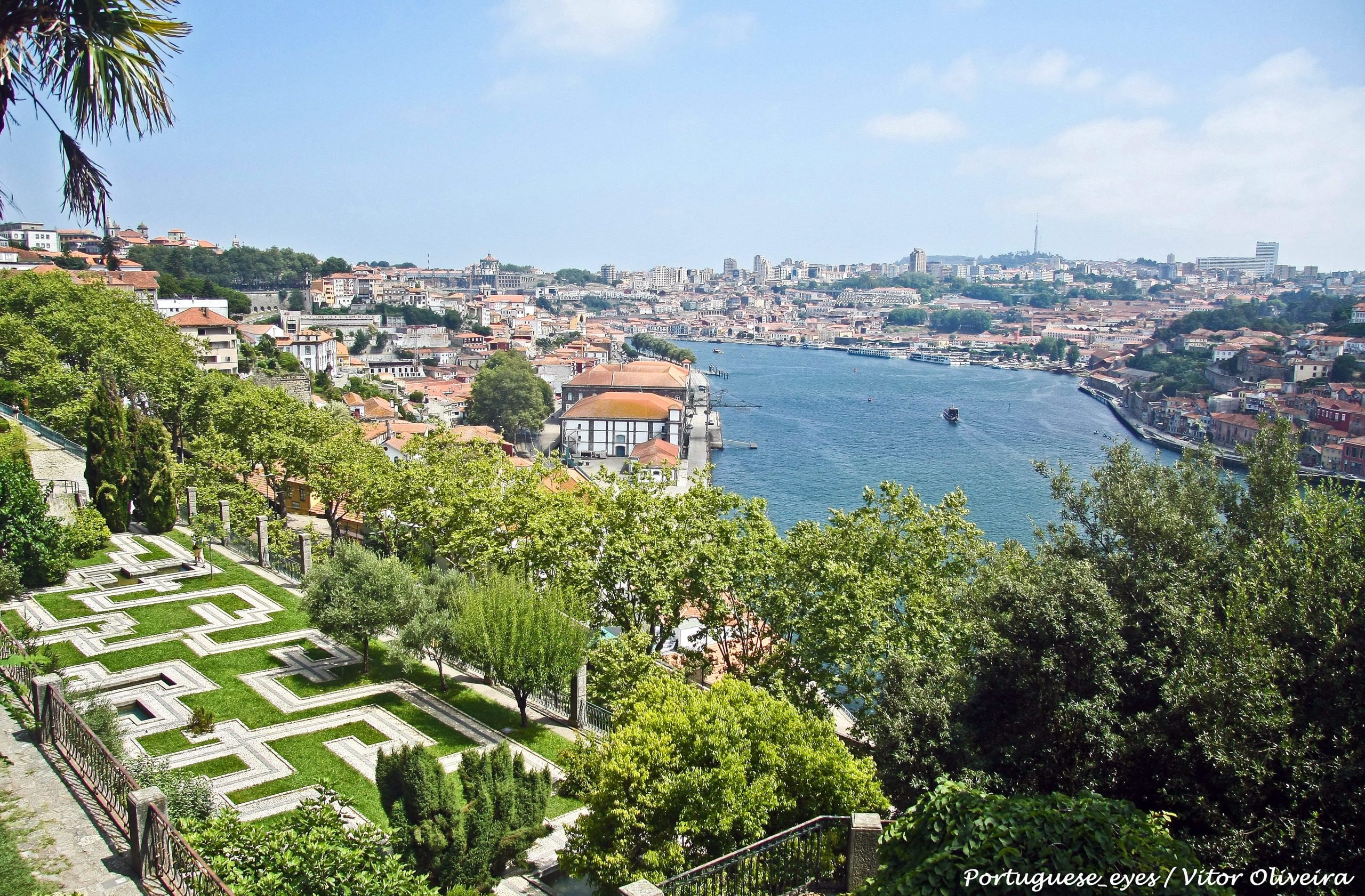 Only a 15-minute walk from the center, you will find gorgeous landscaped gardens with walking paths, fountains, sculptures, and trees. Landscaped by German Émille David in the nineteenth century, the Crystal Palace Gardens are the best spot in the city for a picnic, as well as a short stroll.
Buy some snacks and sweets from a closeby grocery store and enjoy the view of the river from the gardens. Kids are also free to play soccer on the grass and run around exploring!
8. Family Photoshoot
Why not have a few snapshots of memorable family moments to take home? For a more unique experience in Porto with kids, book a private photoshoot of the whole family.
This experience takes you all over the best spots in the city, which you can choose along with the photographer. From the best Porto streets with historical monuments to hidden gems, you get to choose your own backdrop!
9. Surfing in Matosinhos
Only 8 kilometers from the city center, Matosinhos is a fishing town, perfect for a sunny day at the beach. Only a 20-minute drive from Porto, Praia de Matosinhos is the largest beach closest to Porto.
From surfing to relaxing at a beach bar, as well as lifeguards on-site, the facilities at this beach are great for a family day at the beach. Avoid the weekends if you can as the beach will be overly crowded during the summer.
We recommend booking a surfing experience for the whole family, which caters to kids of all ages. This surf experience in Matosinhos includes a transfer from Porto. You will get a lesson with up to 5 people, so you get close attention from an instructor. It includes all equipment necessary and caters to beginners and intermediates.