If you are feeling the start of the Christmas spirit, we know just what to do to elevate it! Located in the town of Obidos in the Leiria district, the Obidos Christmas Village is a yearly event celebrating the happiest time of the year.
Running the whole month of December 2022, the Christmas village takes place around the astonishing Obidos Castle, creating a backdrop like no other. Tickets are affordable and even discounted for the little ones, making it the perfect family day trip!
What is the Óbidos Christmas Village?
The Obidos Christmas Village, known in Portuguese as Obidos Vila Natal runs from November 30 to December 31, 2022. This yearly event in the town of Obidos, an hour from Lisbon, brings about the Christmas spirit every year.
Around the Obidos Castle, you will find a Christmas theme park featuring shows, exhibitions, an ice ramp, a Santa house, and much more. Featuring a picturesque atmosphere in the historical center, the Obidos Christmas Village is welcoming to those of all ages but particularly geared towards the little ones.
Best Things to Do at Óbidos Christmas Village
There is so much to do at the Obidos Christmas Village, with activities for those of all ages. However, keep in mind that not all of these are included in the entrance ticket.
Ice skating
Ride the Christmas carousel
Visit Santa and his elves at his chalet
Nativity exhibition
Circus show
Candy shop
Face painting
Chrismas train
Ice ramp
Food court
And much more!
Óbidos Christmas Village: Tickets & Prices
You can buy tickets at the door, but it's recommended to buy them online beforehand here.
Ticket Prices
Children up to the age of three years old are welcome free of charge.
Online
Regular Ticket (Kids 12 and above) – 10,00 Euros
Child Regular Ticket (3 to 11 years old) – 8,00 Euros
In Person
Group Ticket (more than 20 people) – 9,00 Euros
Students (12 to 15 years old with student card) – 9,00 Euros
Senior Tickets (Over 65 years old) – 9 Euros
Adults with disabilities- 8 Euros
Children with disabilities – 6 Euros
More Things to Do in Óbidos
While during the Christmas season, the Obidos Christmas Village takes center stage, there is a lot more to explore in the town.
1. Obidos Castle
One of the Architectural Wonders of Portugal, Obidos Castle, is placed on a cliff, and inside the city is at the end of Rua Direita.
The medieval castle was conquered by the Portuguese to the Moors, being a reconstructed Roman outpost. It suffered various repairing and fortification efforts, mixing Romanic, Gothic, Manueline, and Baroque architecture, as well as some Moorish characteristics.
Today, it's completely restored and is one of the most beautiful castles open to the public, functioning today as a hotel.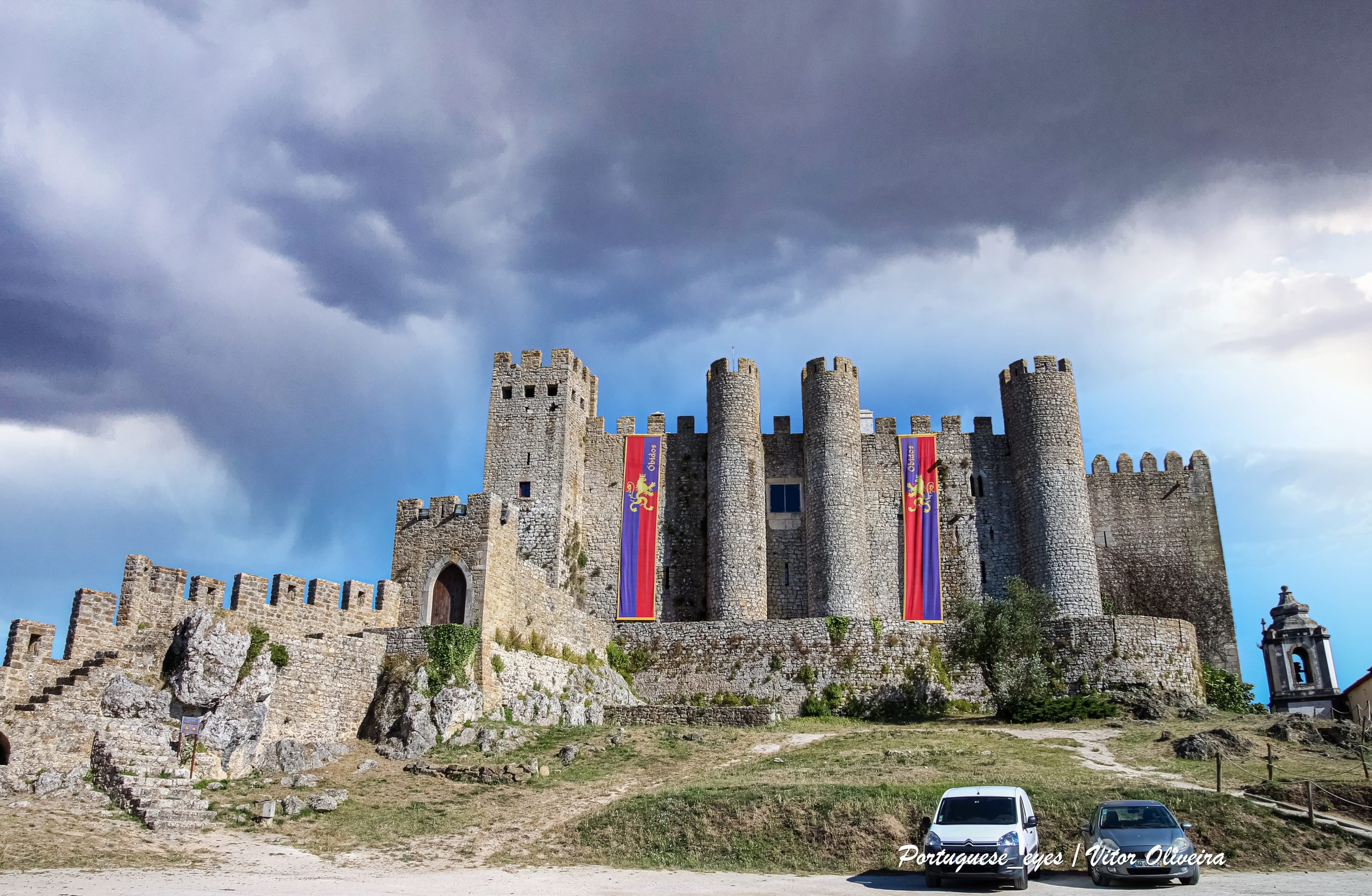 2. Rua Direita
Rua Direita is the main road in the city, connecting the Village Door to the Castle, on opposite sides of it. Most of the buildings on it are souvenir stores, restaurants, and town attractions, making this road a very popular one.
This road has cobbled stoned floors, adding a picturesque ambiance. You can see beautiful flowers on the windows, exposed handicrafts by local builders, and many small streets connecting to the Rua Direita with an inviting atmosphere.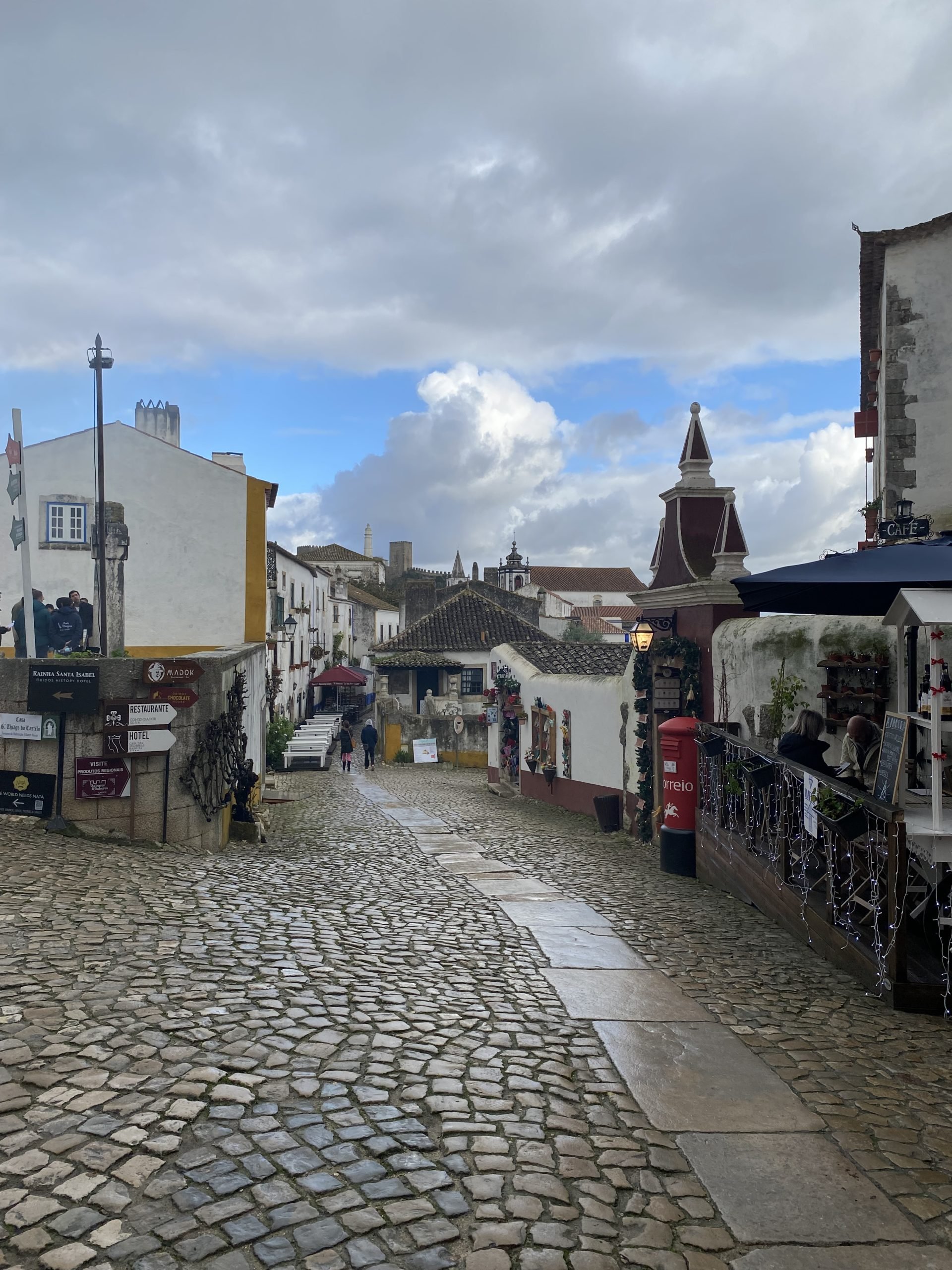 3. Obidos Aqueduct
Also known as the Aqueduto da Usseira in Portugal, you can see the Óbidos' Aqueduct from the highest tower in the wall. Built in 1573 by Queen Catherine, the aqueduct is around 3km long (around 1.86 miles) and was constructed to deliver water to two fountains in the town. Currently, it is a Public Interest Monument in Portugal and a unique sight to hold.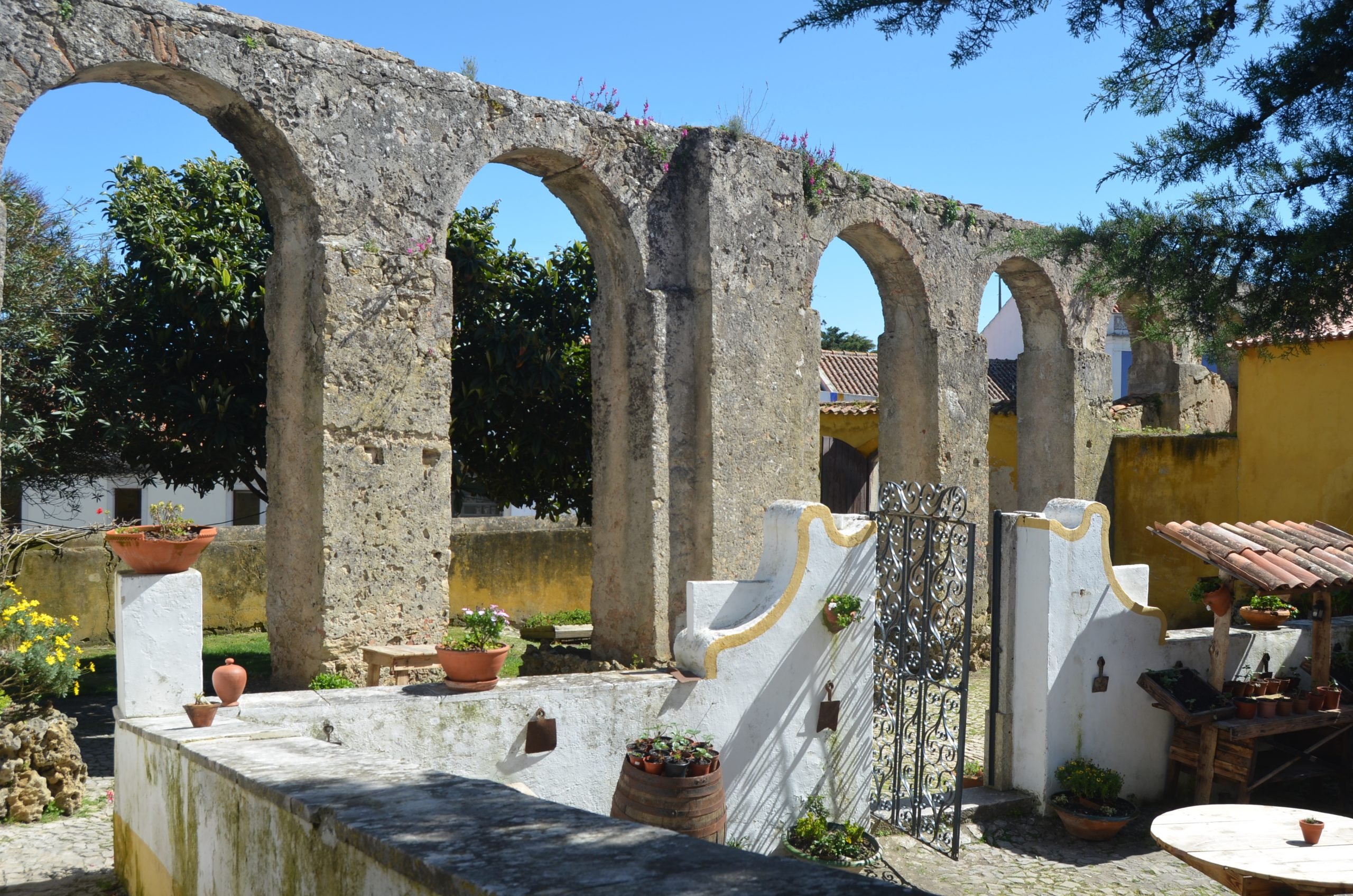 4. Taste the traditional Ginjinha
Ginjinha is a Obidos staple. Ginjinha, or just Ginja, is a liquor made out of Ginja berries, also known in English as sour cherry. It is one of Portugal's most famous liquors and one that takes the shelves of many shops in Obidos.
It is said that Obidos is the original place where ginjas were first grown, although those from Alcobaca also make this claim. However, Obidos remains the most famous place for Ginjinha.
Here, it is often sold in an edible chocolate cup for a flavorful experience. Moreover, the sellers will often ask you: "Com elas ou sem elas?" meaning "with them or without them?". They will be referring to the Ginja cherry, which can be added inside the cup for you to eat after.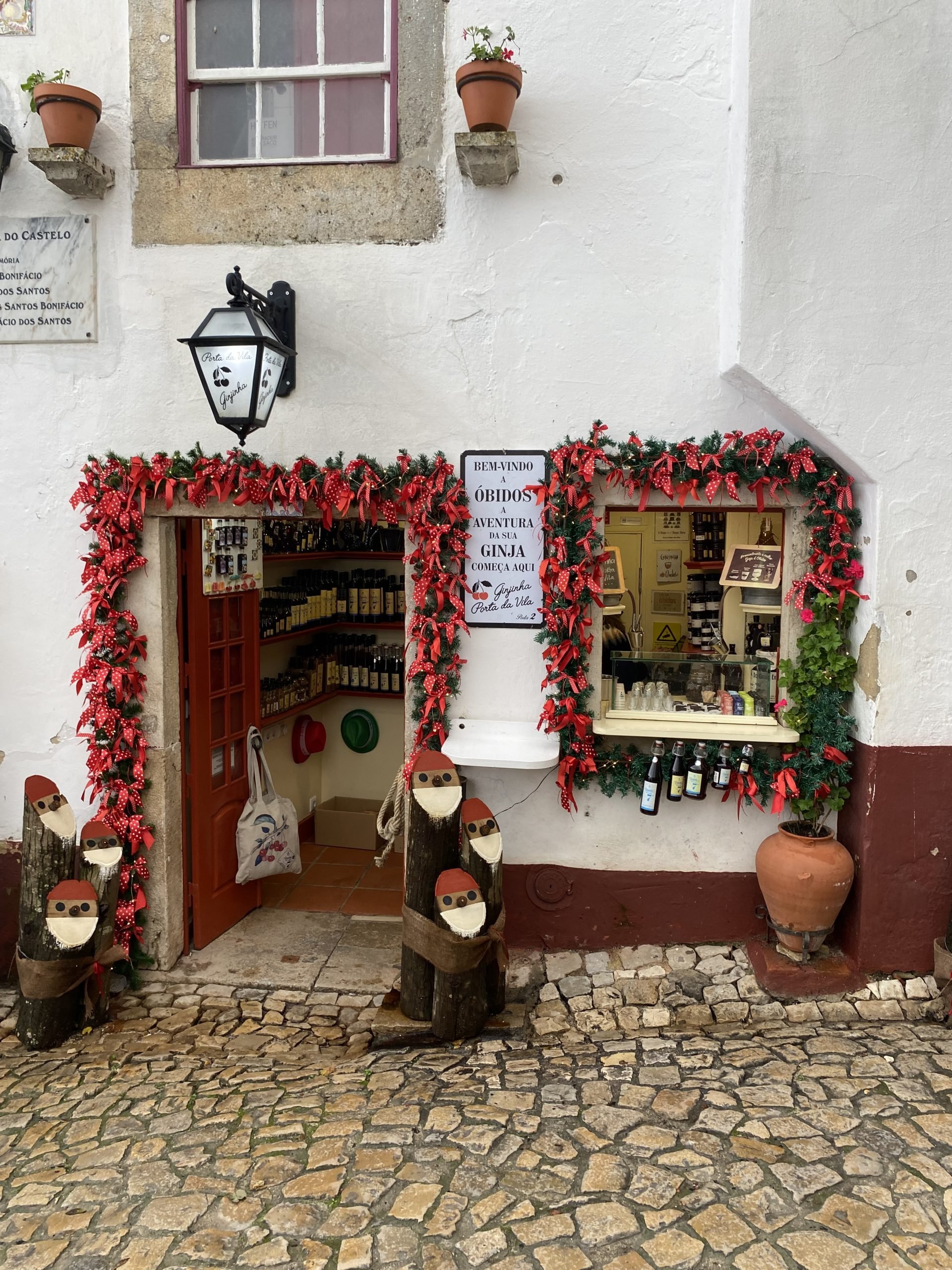 5. Lagoa de Obidos
A lagoon between Obidos and Caldas da Rainha, Lagoa de Obidos is a beautiful natural barrier that separates the Atlantic Ocean, and the Foz do Arelho river. This lagoon fills a depression of four kilometers before emptying into the ocean. We recommend taking a walk along the coast for a stunning view.
You can also head to Praia do Bom Sucesso and Praia do Mar, beaches that provide views of the lagoon and allow you to take a dip if the season allows.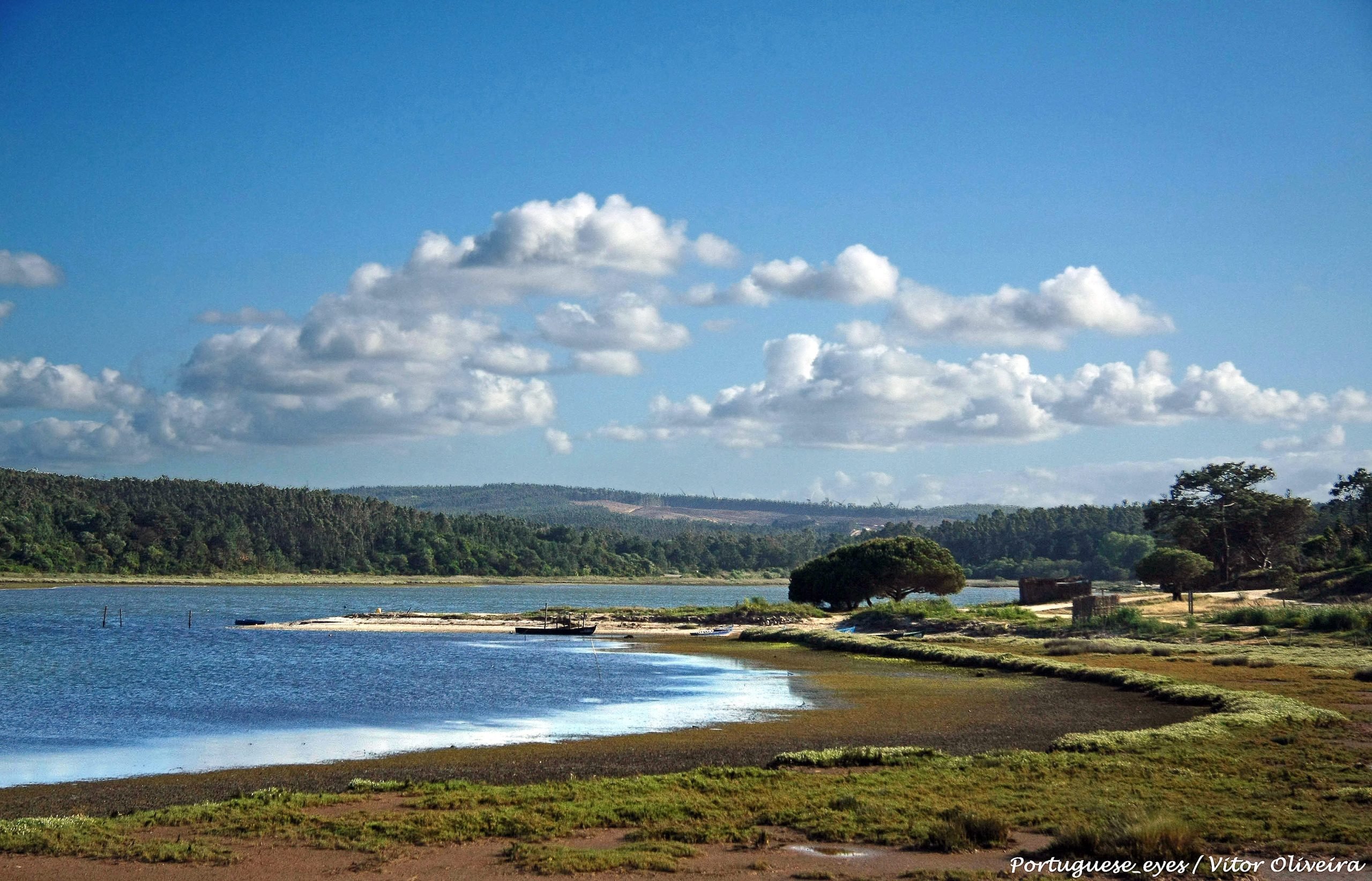 Book Tours & Activities in Obidos
Óbidos Hotels: Where to Stay in Óbidos
If you want to stay more than one day or explore Obidos beyond the Christmas village, I would recommend you stay in a hotel inside the walled city. It's where all of the main attractions are, and you will be able to enjoy yourself and the city more there. Here are the 5 best hotels in Óbidos.
Located 13 kilometers from Obidos Castle, Vale do Grou Natura features a shared lounge, a garden, and a large communal kitchen with traditional materials. An authentic country house, each unit offers a private bathroom with a shower and free toiletries. Guests can enjoy a free breakfast in the shared kitchen.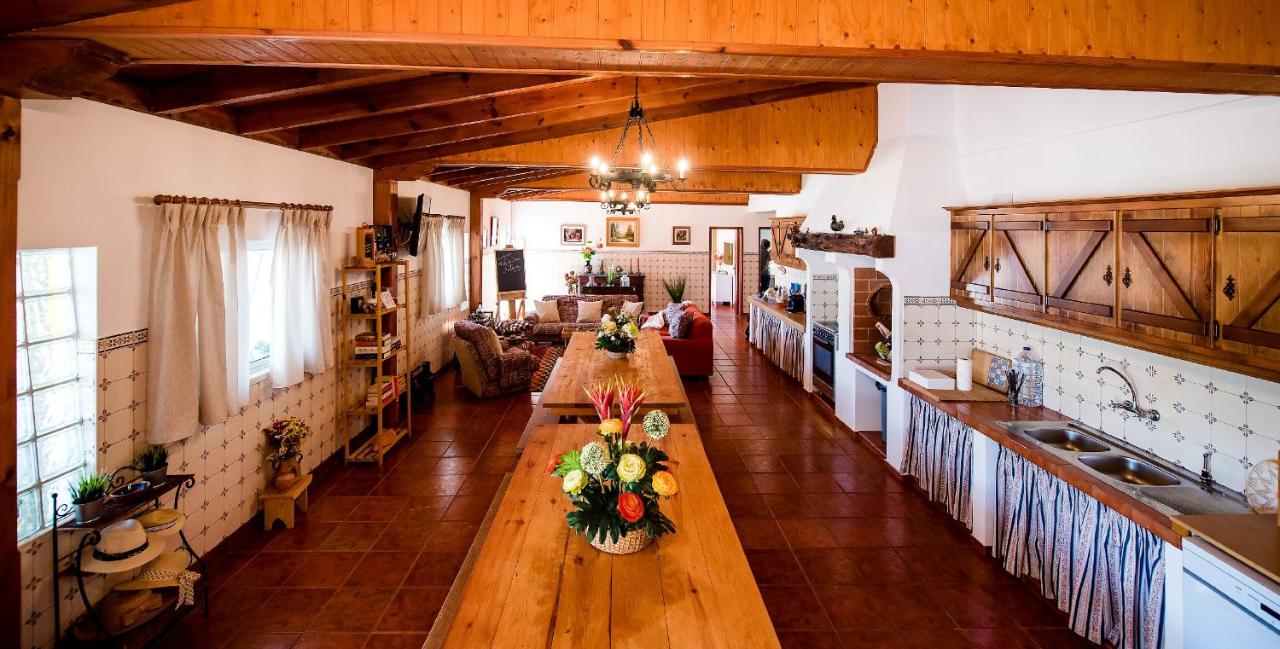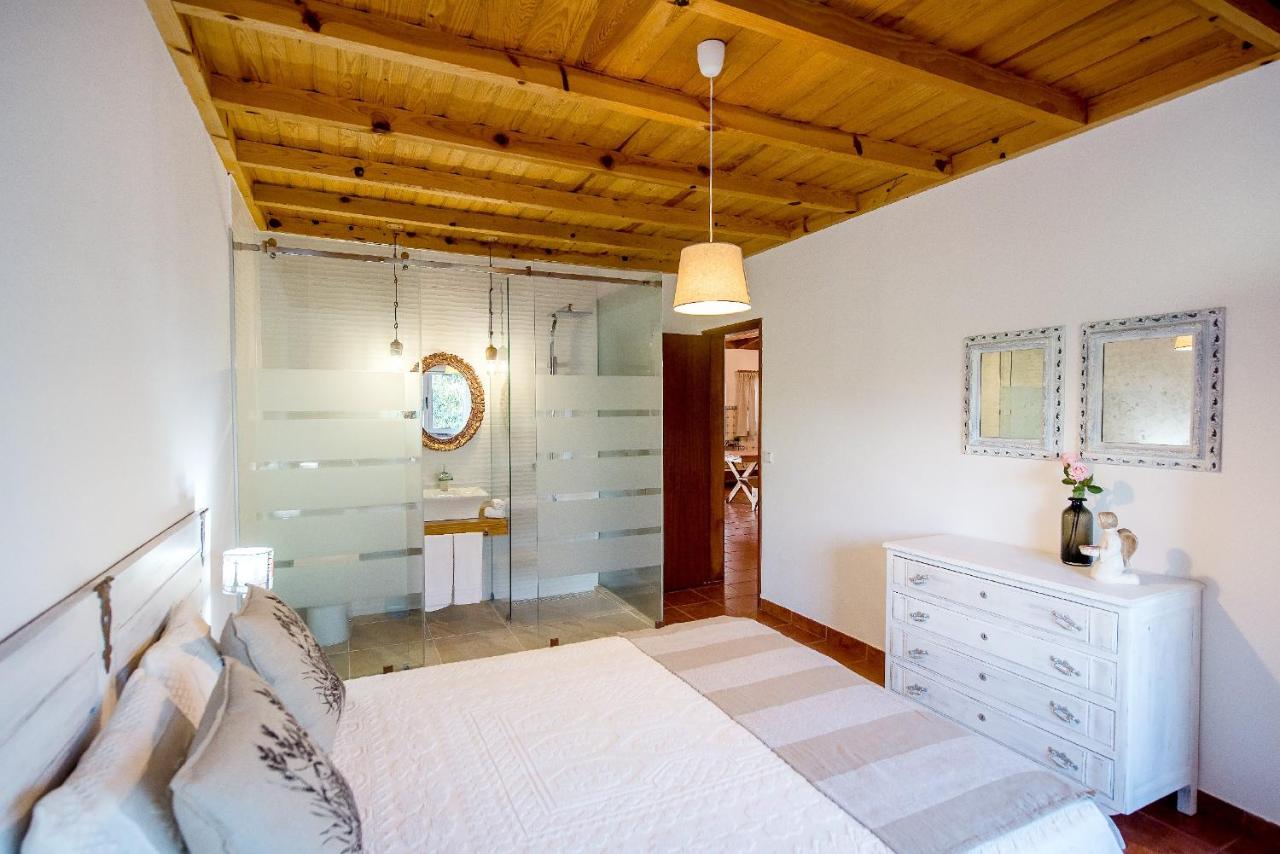 Located near the medieval wall, Casa Picva is a traditional guest house with a large garden for guests to enjoy. The guest rooms can accommodate between 2 and 4 guests, all including a private bathroom with free toiletries. Casa Picva also offers a unique dining room where guests can enjoy their breakfast.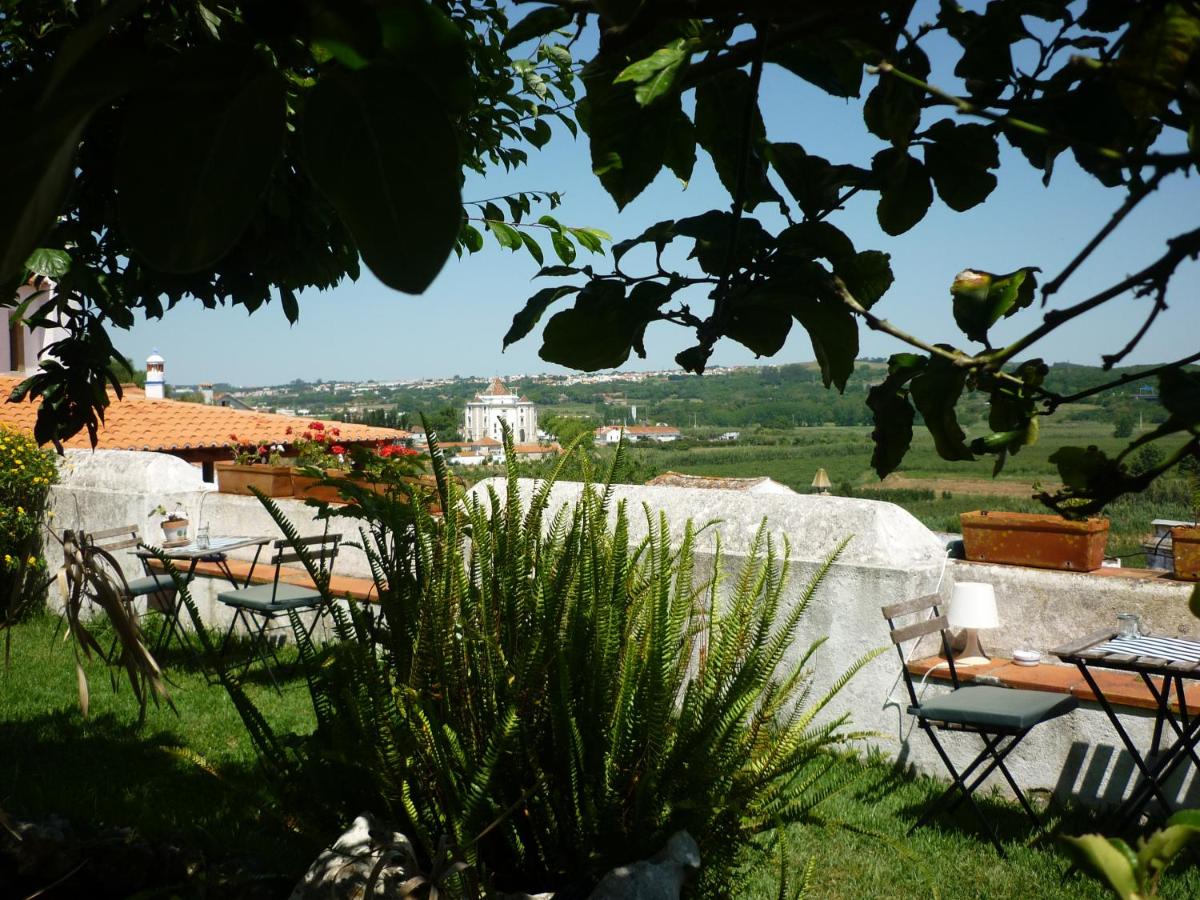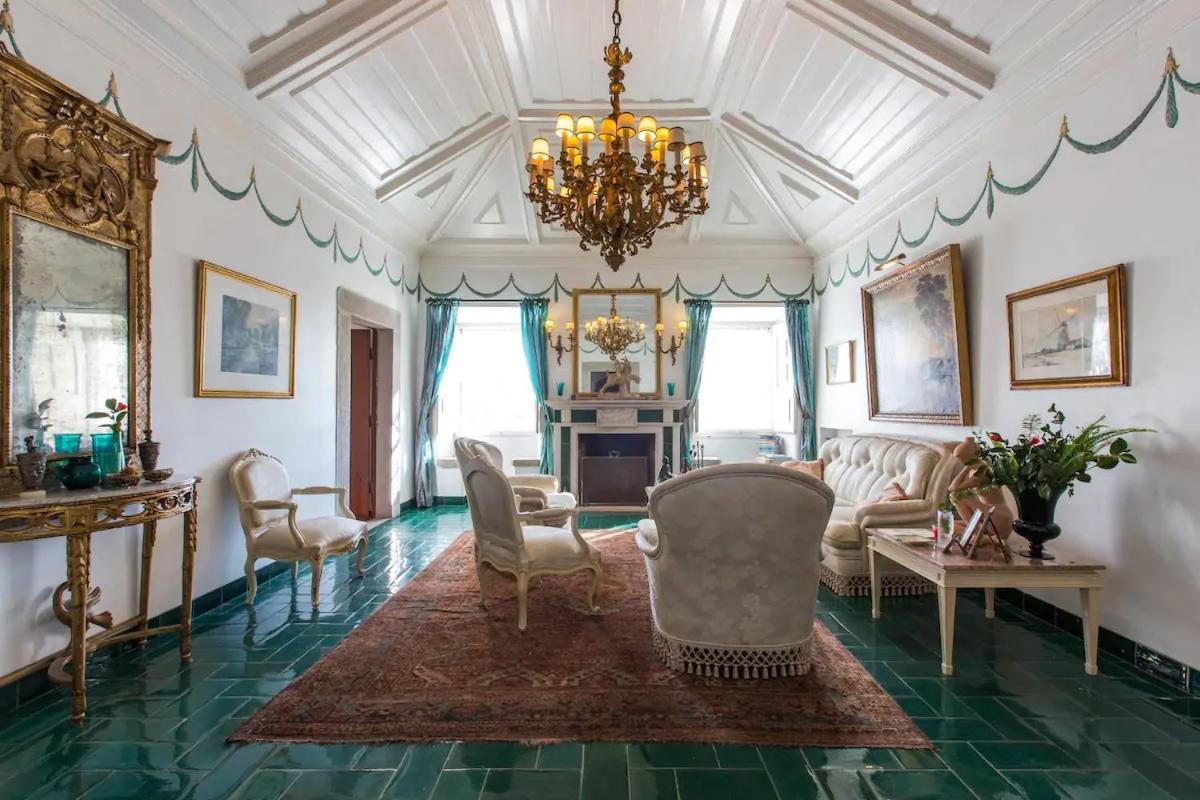 200 meters from Obidos Castle, Hostel Argonauta offers both private bedrooms and shared dormitory rooms. The shared bathrooms feature a hairdryer and free toiletries for guests to enjoy. The hostel also features a shared kitchen, a shared lounge, and luggage storage.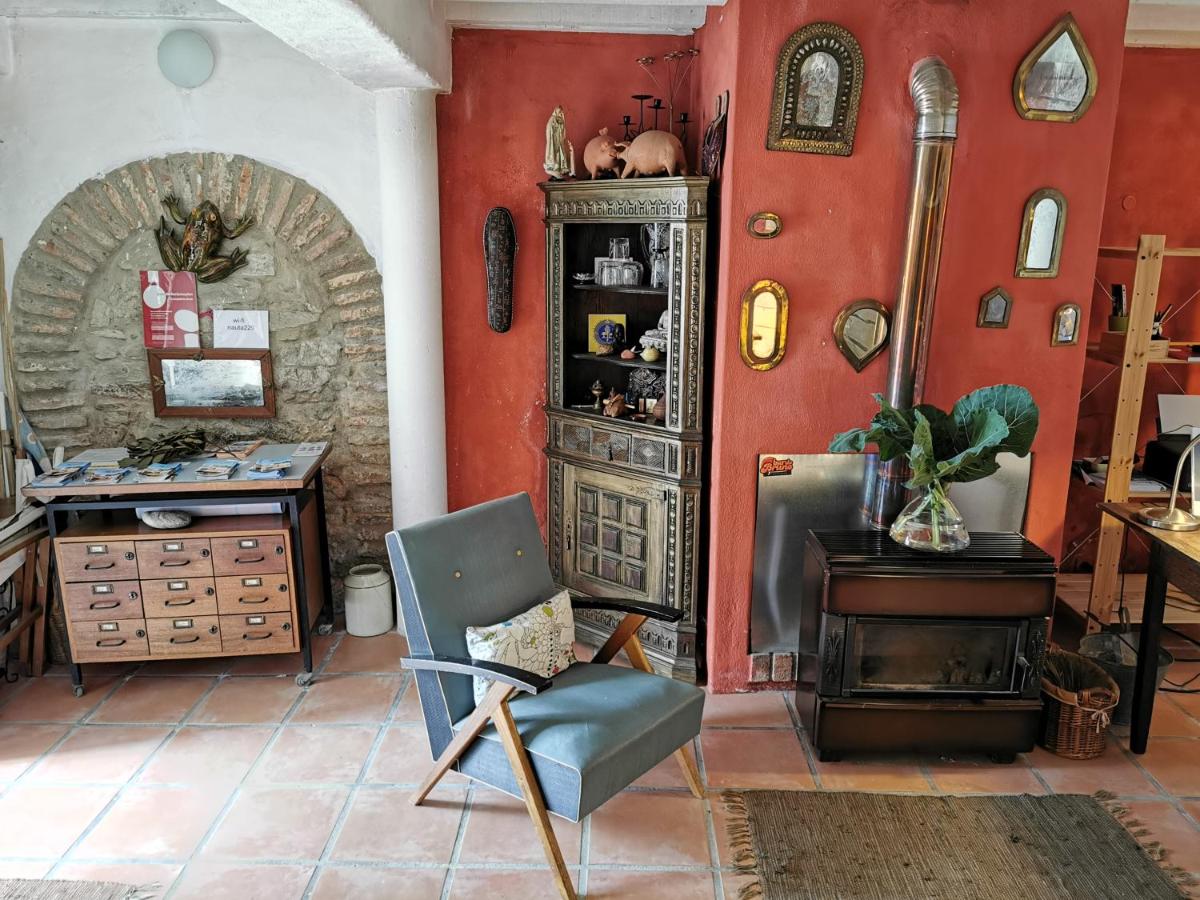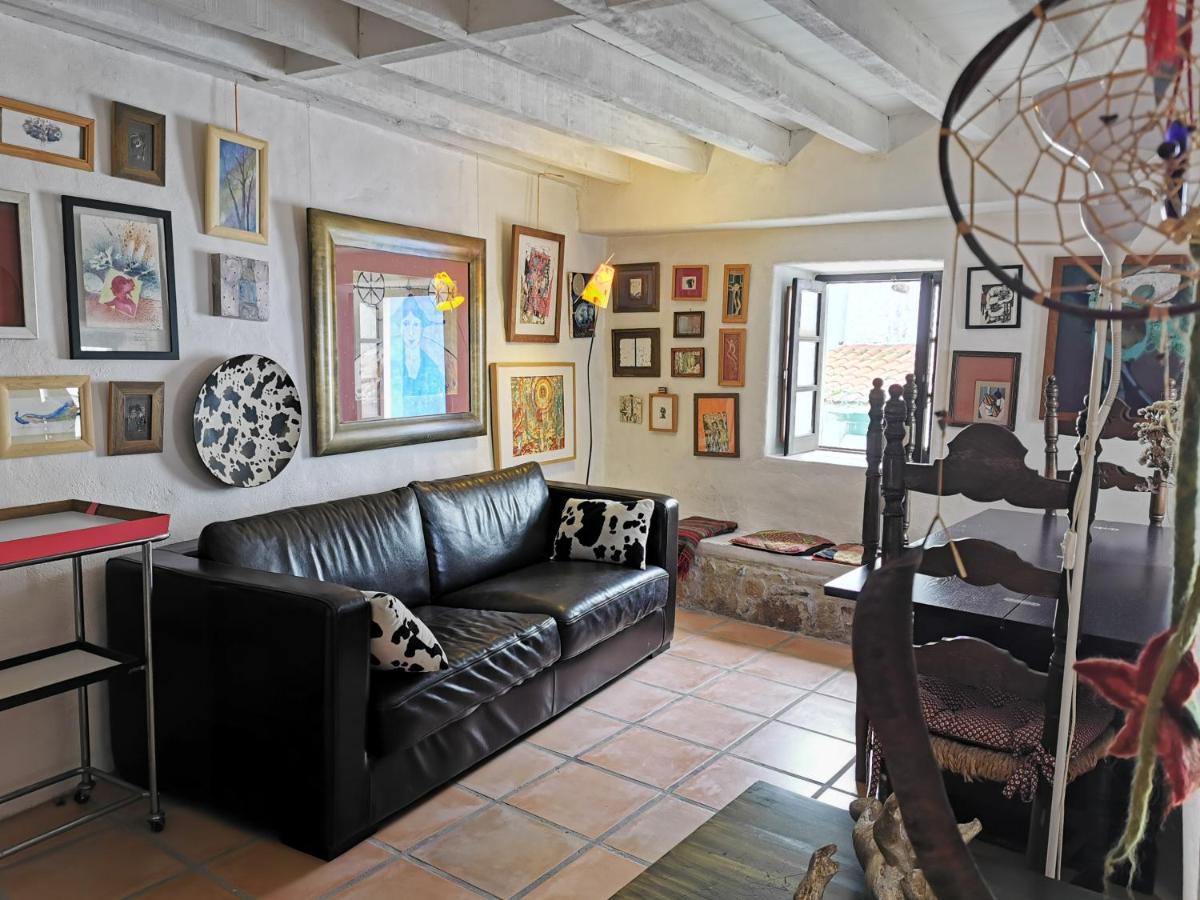 Founded by a couple from Obidos, Adubai Obidos is a renovated home that you can rent all for yourself. A one-bedroom with a private bathroom, living room with sofa bed, kitchen, and extra bathroom, the 80m2 space is a great alternative to a hotel. The property has a gorgeous view of the Obidos Castle, located within the Obidos medieval town.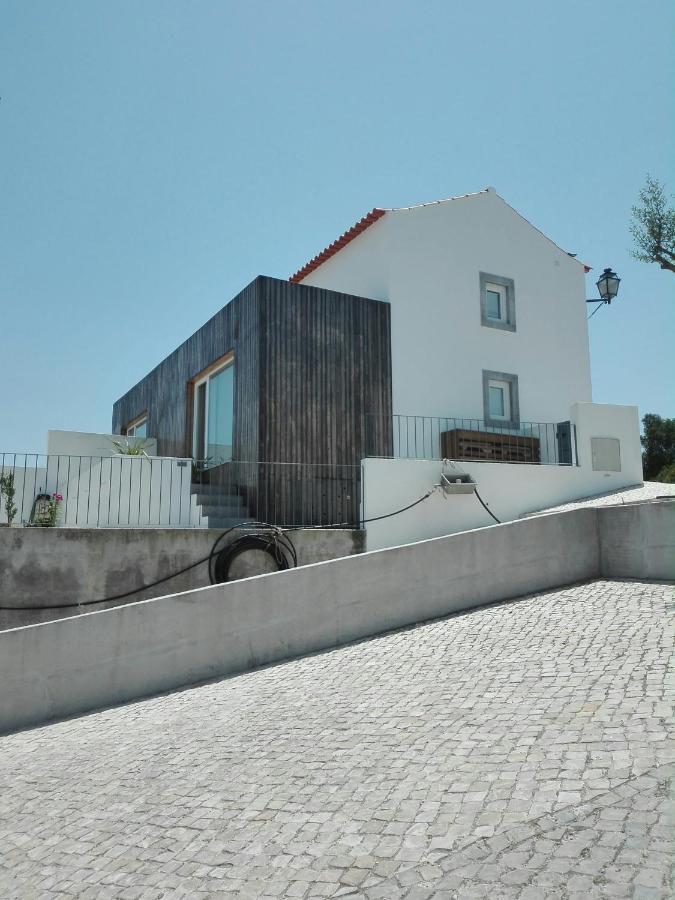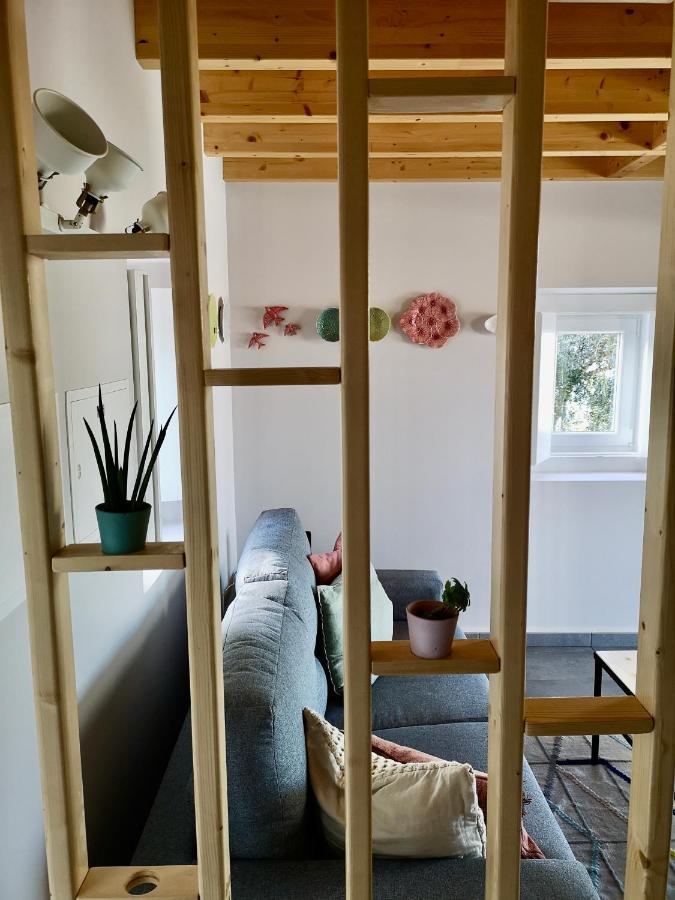 The 4-star Hotel Hotel Vila D'Óbidos is a 5-minute drive from the medieval village and 6 kilometers from Obidos lagoon for those wanting to engage in water sports. The rooms at this place feature artworks of national artists and include a mini-bar, a private bathroom, and some a private terrace. Guests can enjoy a continental breakfast every day while enjoying a view of Obidos castle, as well as enjoy the spa and outdoor pool.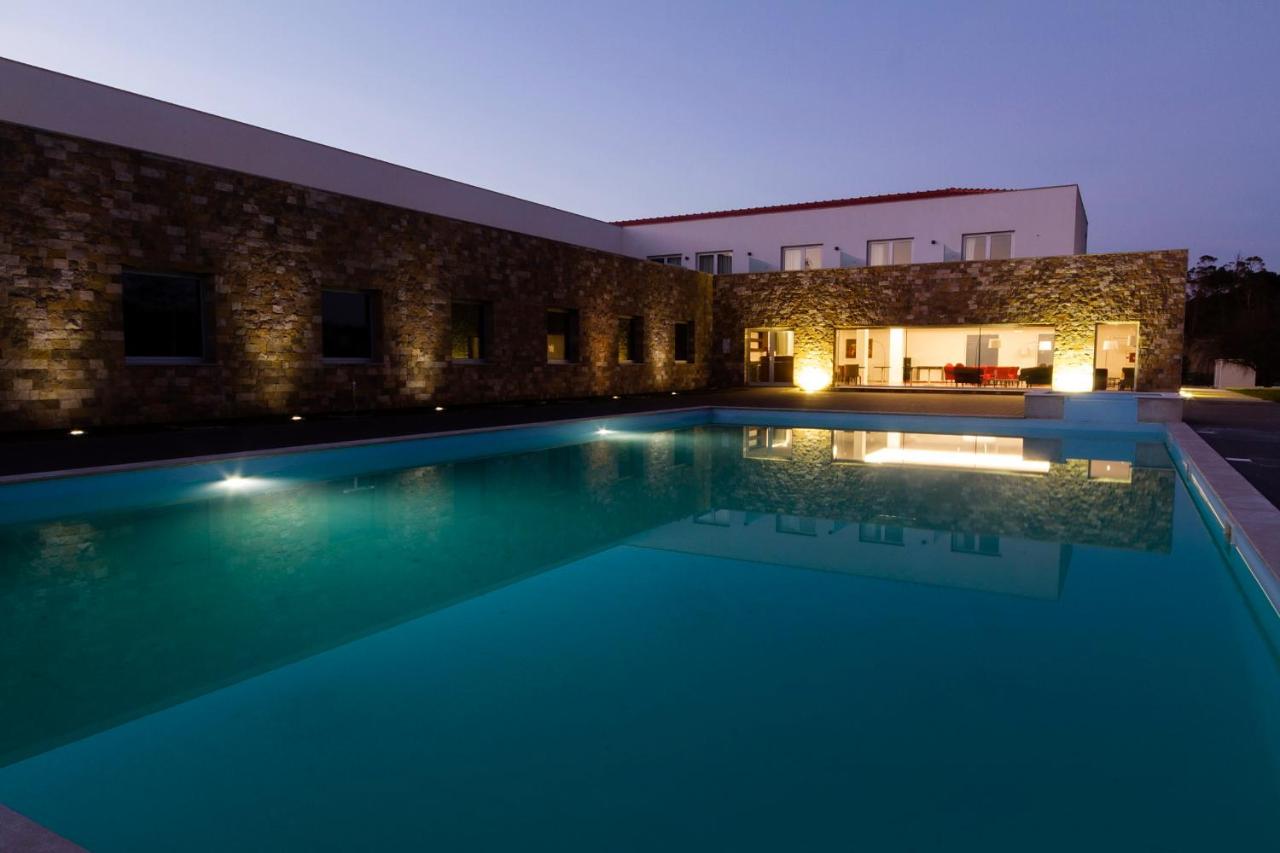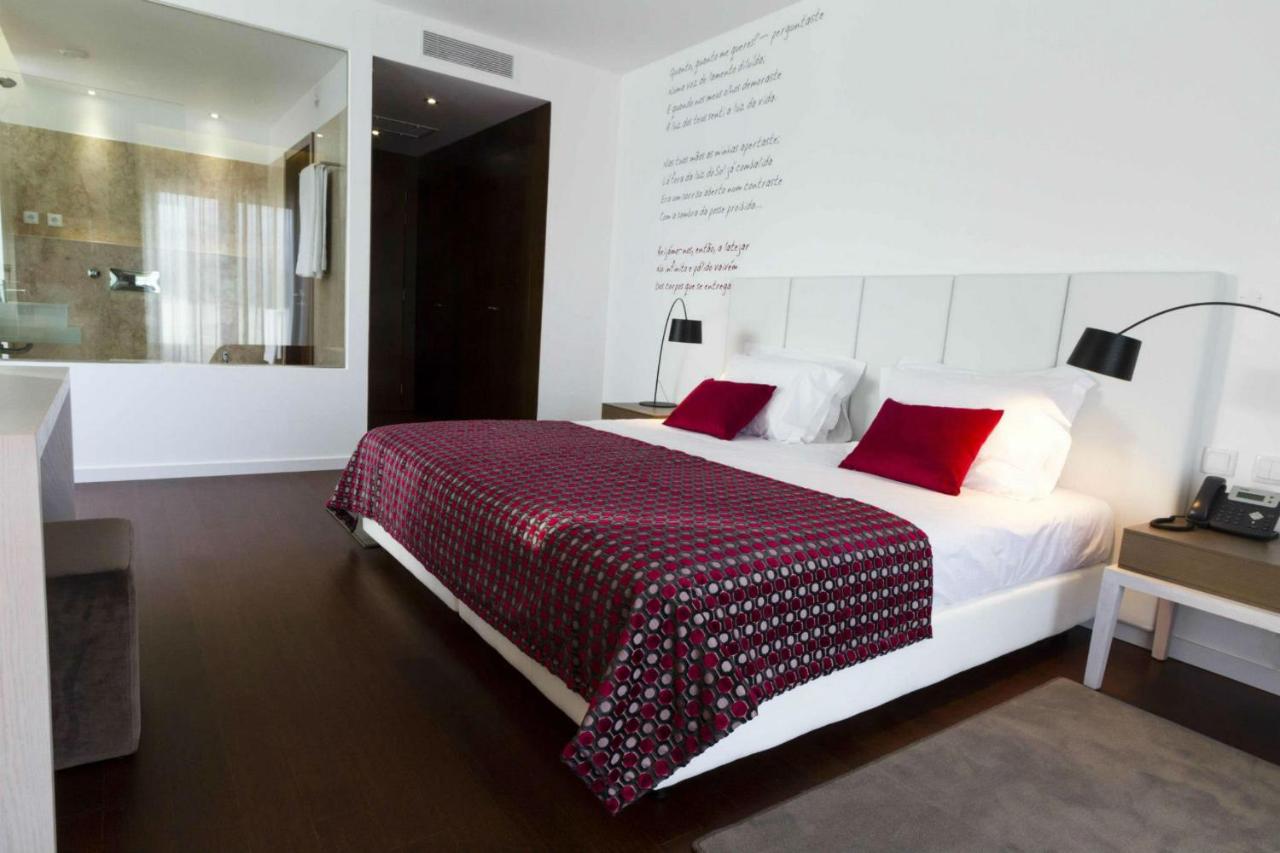 Top Óbidos Restaurants: Where to Eat in Óbidos
Pontinha
Jamon Jamon
A Nova Casa de Ramiro
Petrarum Domus
Poco dos Sabores
Pousada do Castelo de Óbidos
Vila Infanta
Getting to Óbidos
How do you get to Obidos and the Christmas Village? You can get to Óbidos by car, bus, or train. The drive from Lisbon will take a bit over an hour and cost you around €10 in fuel and tolls. You are allowed to park outside the Obidos walls and then walk inside the village on foot.
If you do not have access to a vehicle, taking the bus is the best option in terms of public transport. You can get to Obidos from Lisbon in an hour for €8. The bus stop is just 100 meters from the city center of Obidos.
While a train ride might seem more comfortable, the route set up from Lisbon and Obidos is not great. It would take you around 2 hours and 30 minutes by train which is incredibly wrong for the distance. Moreover, the train station is over one kilometer away from the historical center of Obidos.