Seven hundred kilometers from the Moroccan coast lies Madeira, an island filled with green vegetation and mountainous rocks with a population of 250,000. Its capital, Funchal, is one of the ten cities of Madeira and perhaps the most visited on the island. Funchal is one of the safest travel destinations in the world, and tourists can also enjoy an all-year-round summer climate, gorgeous landscapes, and tropical-like beaches.
If you are planning your next trip to the Autonomous Region of Madeira, here are our 9 best things to do in Funchal.
1. Find the historic churches
Funchal is a history enthusiast's dream, filled with historic churches and buildings throughout the city. One of our favorites is the 16th-century Sé (Cathedral), built at the peak of the Portuguese Discoveries era. Its beautiful ceilings, made out of wood from Madeira, are known as the most beautiful of all churches in the country.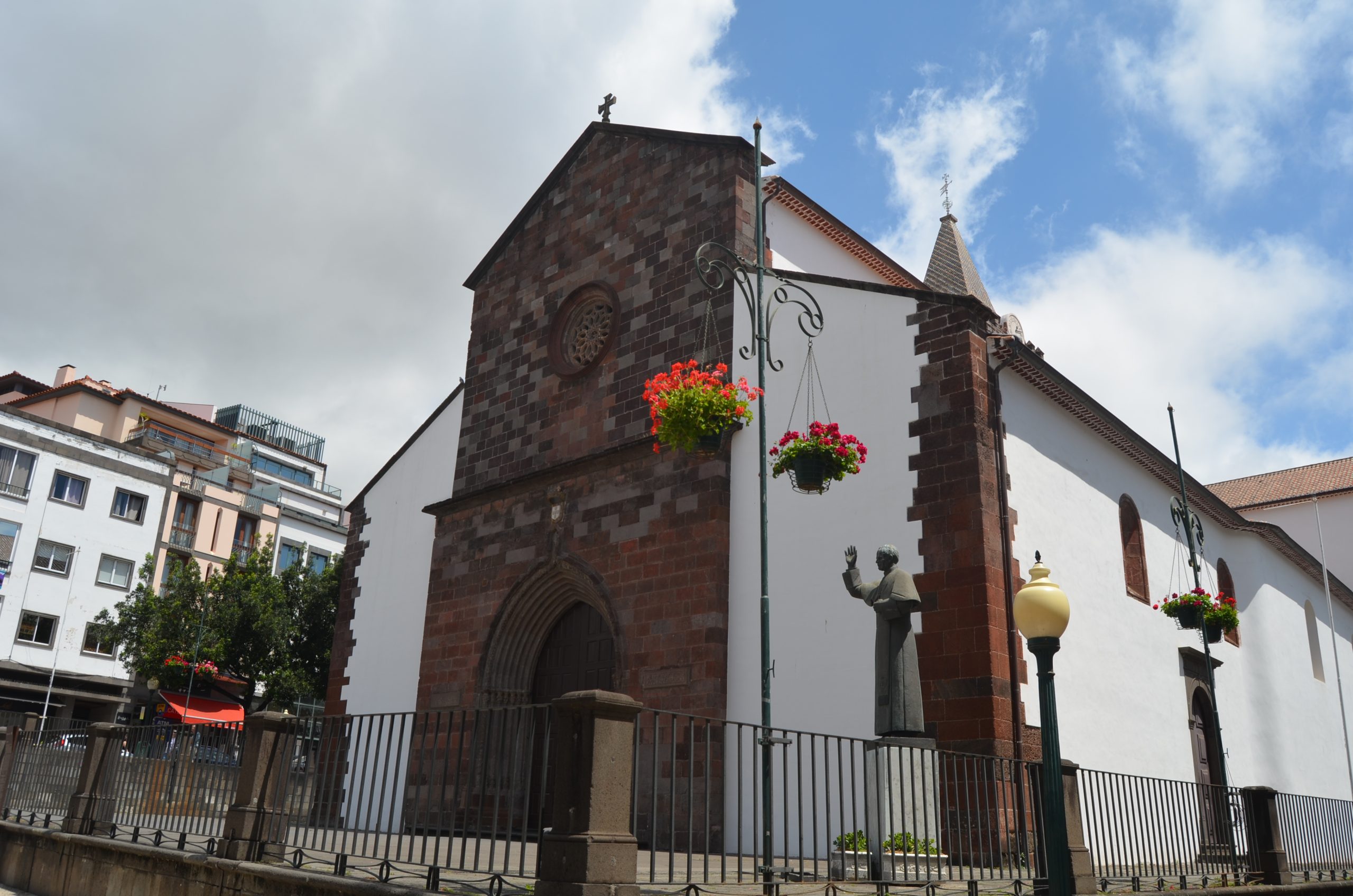 The Church of Nossa Senhora do Monte is another must-see. Built in 1471, this unique church is located in the mountains. Its highlights are the large chandeliers and the statue and the tomb of Charles I of Habsburg, the last Emperor of Austria who was exiled to Madeira.
We also recommend heading to the Convent of Santa Clara, a beautiful convent founded in 1496 by João Gonçalves de Câmara, the grandchild of the discoverer of the island.
2. Enjoy the views from Miradouros
Funchal has plenty of miradouros (viewpoints) that provide gorgeous views. The best way to get to these are definitely by car. The most famous viewpoint in Madeira is Pico dos Barcelos in Funchal.
This viewpoint was created in 1950 and sits 355 meters above the ocean. You can see the whole of the Funchal bay, as well as the Ilhas Desertas far away. There is also a playground area nearby if you have kids to entertain!
If you have time to scout the whole island for viewpoints, also stop by these miradouros: Balcoes, Veu da Noiva, and Eira da Achada.
3. Day at the beach
Funchal has beautiful beaches, as well as other parts of the island, such as Calheta. These beaches offer a unique environment with a contrast of rock and mountain views.
Water temperatures are warm all year round, rating between 19°(66°F) in the winter and 24°C (75°F) in the summer. The best month to visit for warm water and the perfect beach days is in September.
Our favorite beaches in Funchal are Praia Formosa, Praia da Barreirinha, and Ponta Gorda. We recommend packing lunch as some of the restaurants near these can be pricey and bringing a sun umbrella.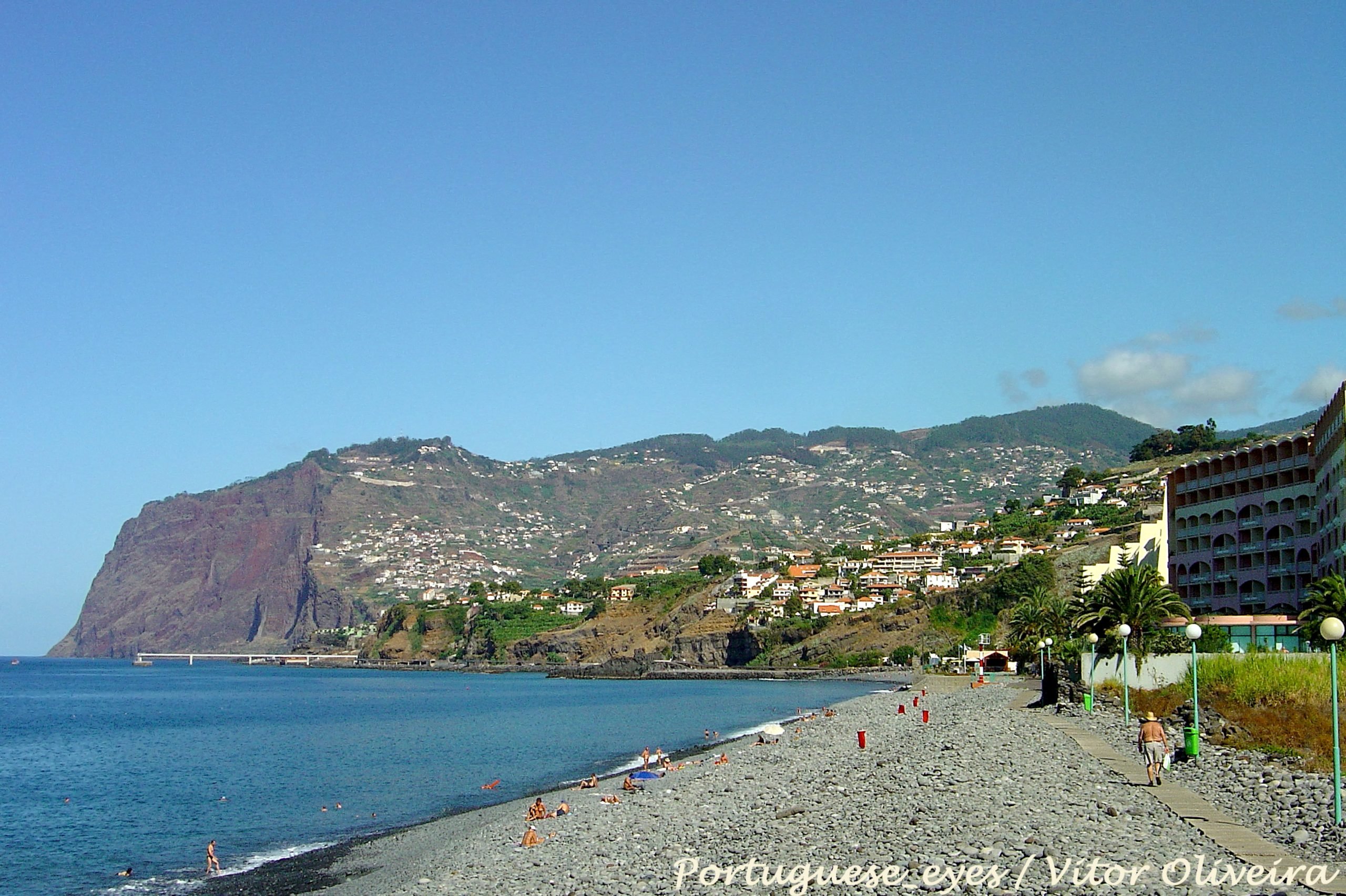 4. Foodie experience
Madeirense food is known for its soups, seafood, and exotic fruit, as well as some of the bread in the world. We recommend trying limpets, mollusks that are attached to rocks on the coast, and a prego no bolo de cacao, a grilled steak served on local caco bread. Our favorite restaurants are O Celeiro, Il Gallo D'Oro, and Quinta do Furão.
However, if you want an all-inclusive experience where you get to try a bit of everything with the help of a local guide, booking a food tour in Funchal is a foodie's dream.
Here are our favorite food tours in Funchal: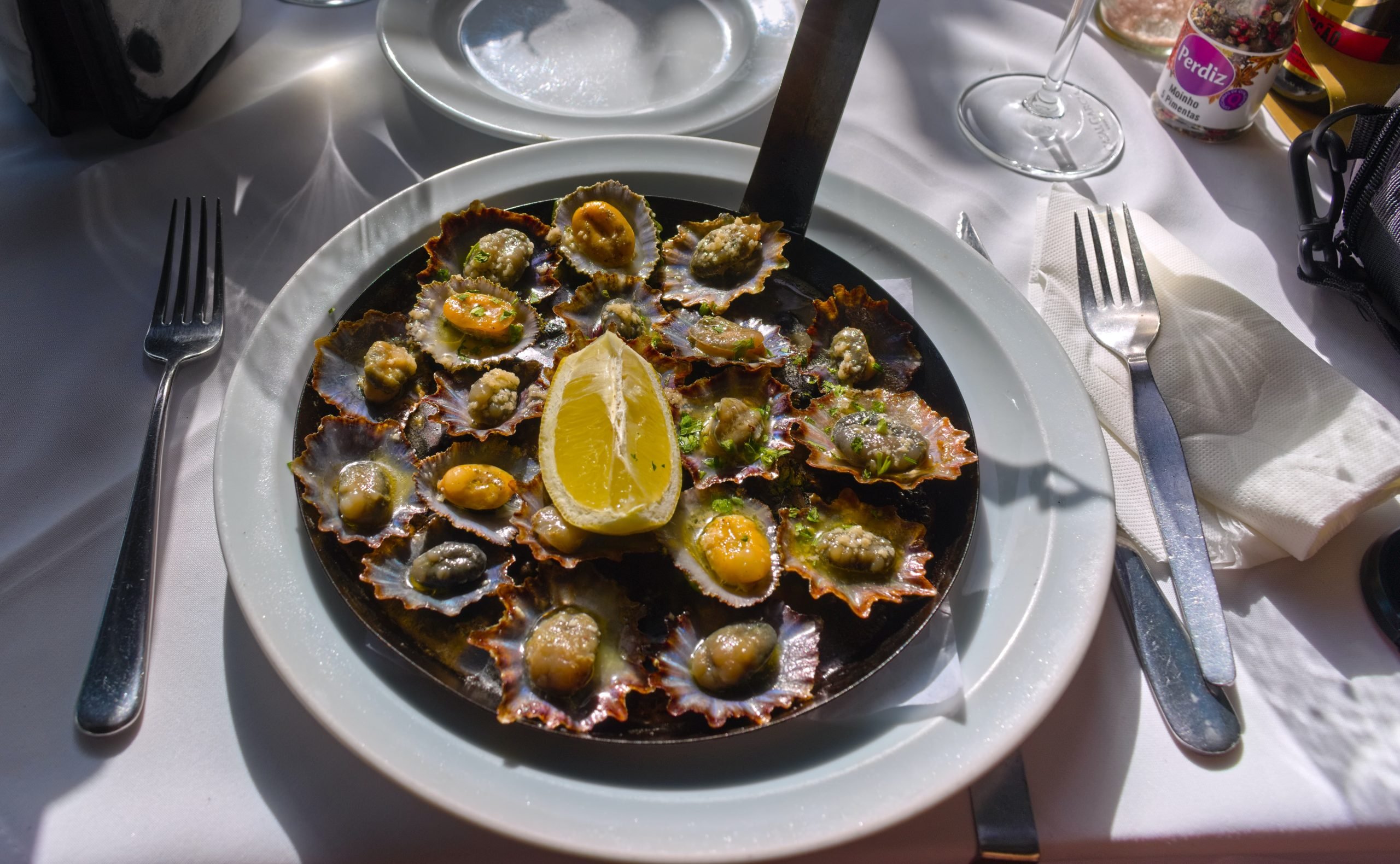 5. Ride the cable cars
The cable cars in Madeira are a great way to see the island and ocean views. This is the perfect activity for the whole family. The best cable car is the one in Funchal, a 20-minute ride that goes up to 560 meters high. This one takes you from Funchal to Monte for 15 minutes, providing views of the mountains in Monte and a 360-view of Funchal.
We also recommend the Achadas da Cruz cable car, on the Northern part of Madeira in Porto Moniz. This cable car is around 450 meters high and passes through the Fajã da Quebrada Nova where you can see crystal clear waters.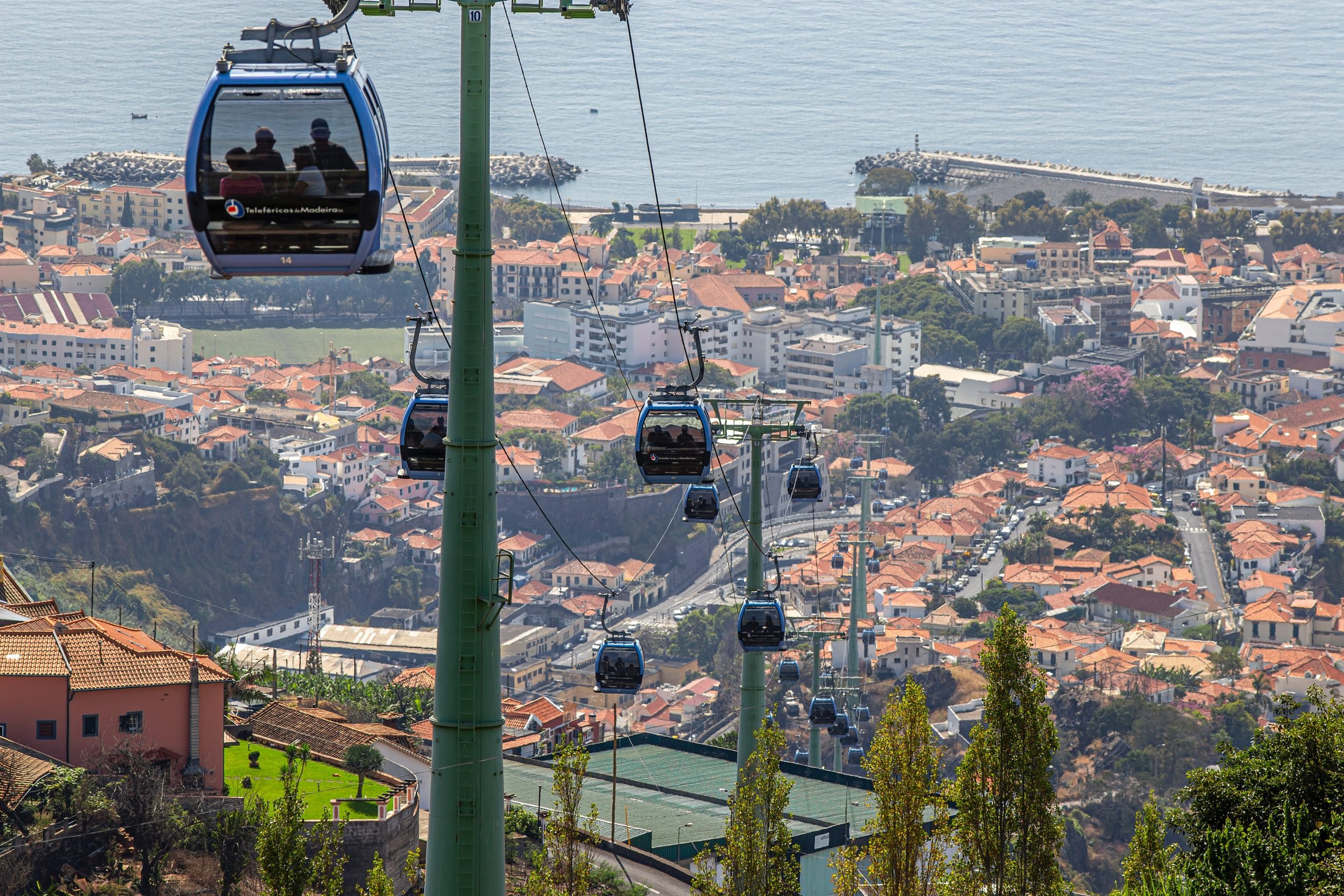 6. Whale and dolphin-watching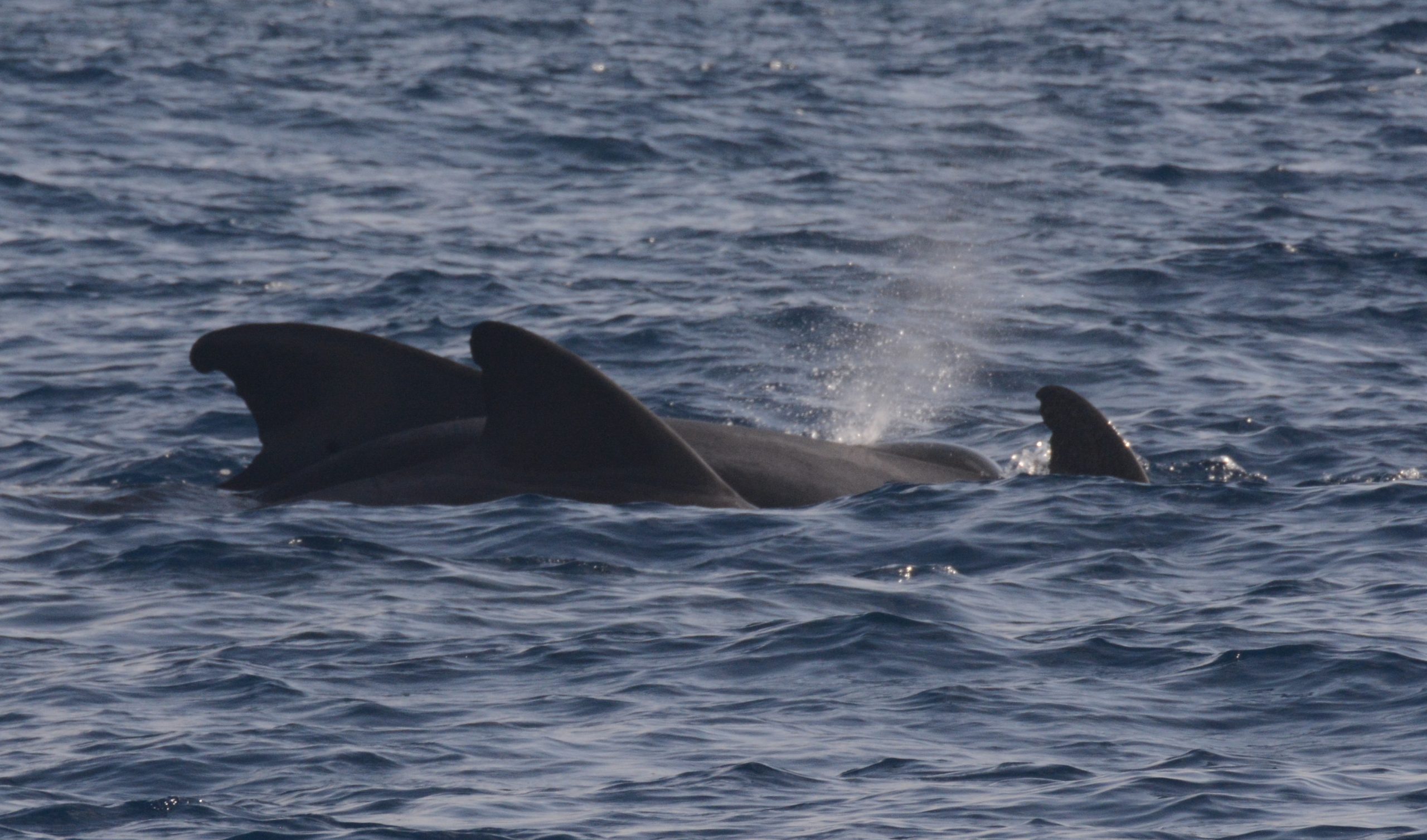 Dolphin and whale watching are a must when you visit the island of Madeira and are easily accessible in Funchal. To see certain whales, we recommend going between April and October. However, you can spot bottlenose dolphins, pilot whales, and sperm whales all throughout the year.
Here are our favorite whale and dolphin watching tours in Funchal at various price points:
7. Crazy "basket" car activity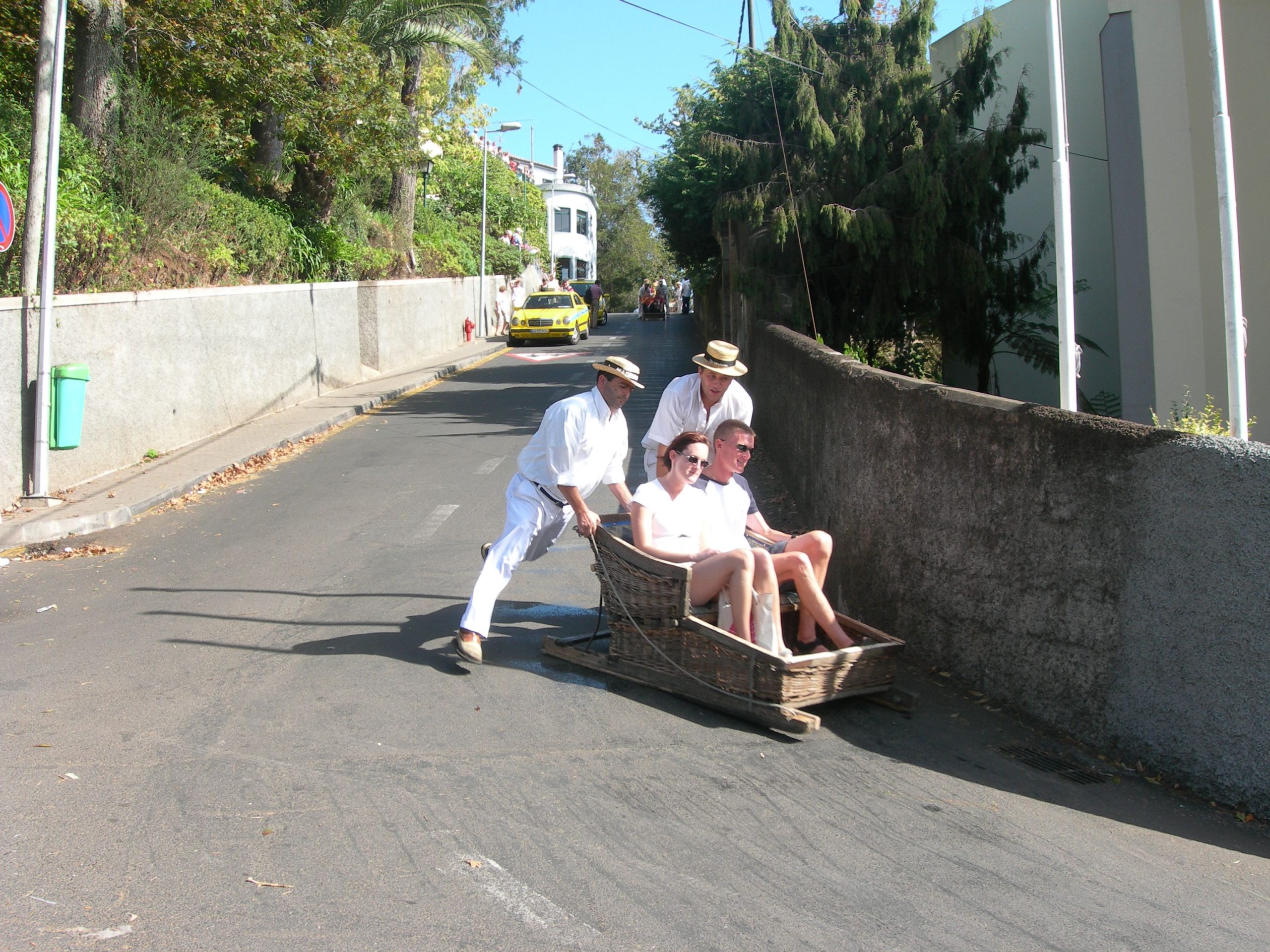 If you've never been to Madeira, this activity might sound crazy. A unique transportation method in Madeira is riding basket sledges. With more than one hundred years of history, traditional basket sledges are made of wood and wicker and can take up to three people.
Large basket cars go down two-kilometer hills with no mechanical breaks. But don't worry, you are in safe hands as two specialists control the baskets so that no one is injured. This is quite a fun activity, but some small children might be scared to do it.
8. Wine tasting in Funchal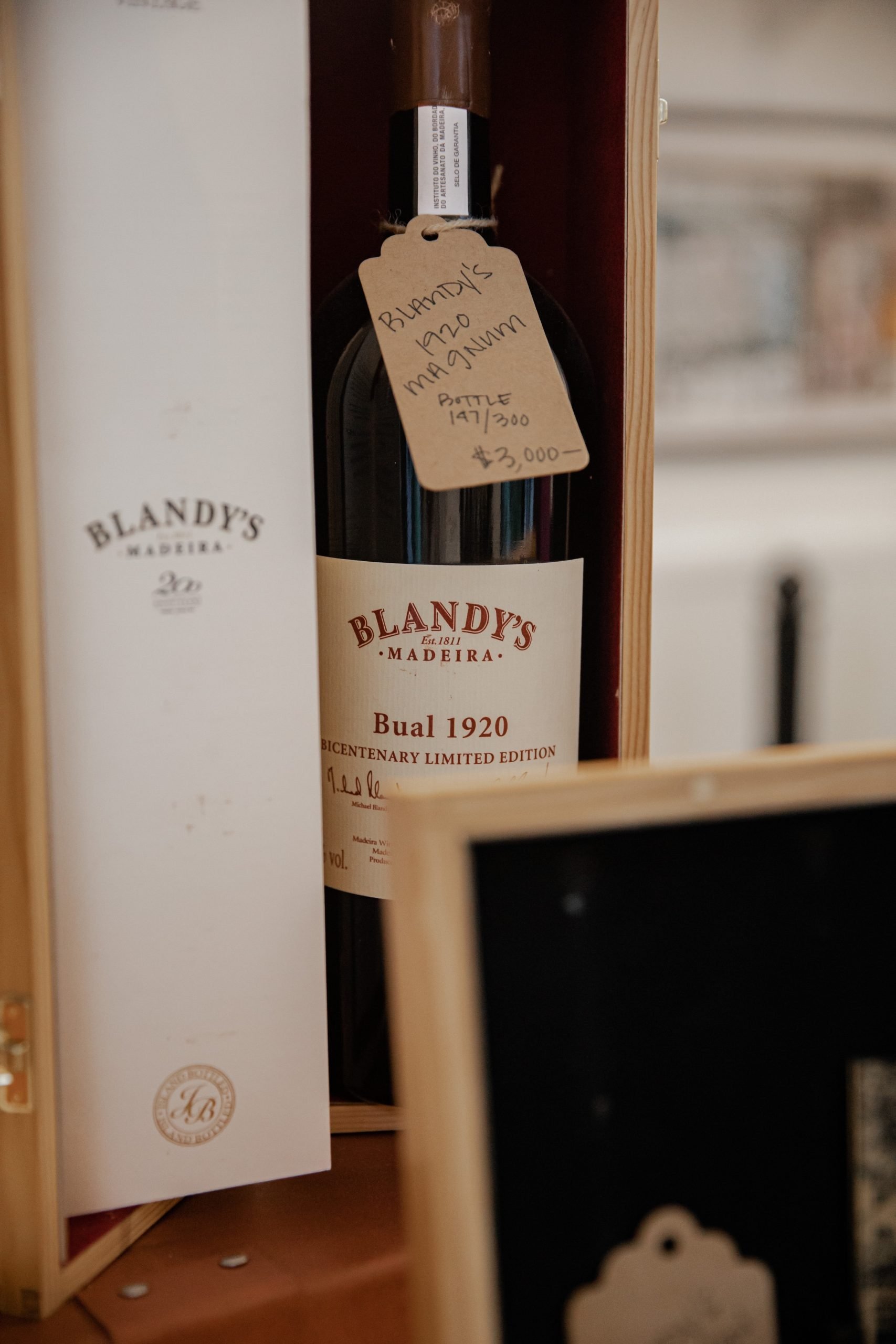 Madeira has its own special wine, so an afternoon to explore its culture is a must. Madeira wine is a fortified wine that is made from a variety of grapes, such as Tinta Negra Mole, Sercial, Verdelho, Bual, and Malvasia. It has a higher alcohol level than the average wine, usually about 20%.
From dry to sweet Madeira wine, a local Funchal wine tasting will allow you to taste these special flavors. We recommend booking this professional wine tasting a visit to vineyards in a 4×4.
This half-day wine tour takes you to amazing wineries that date back to 1850, where you'll get to learn about the wine-making process and try some local wine.
This Madeira Island Private Wine Full-day Tour allows you to discover the wine culture in Madeira on an Open Top 4WD for €200 (price for five people).
Combine two activities in one: ride a cable car and visit a gorgeous botanical garden. The Botanical Garden Cable rides from the Botanical Garden to Monte for 9 minutes, where you will get to see green hills and the Laurissilva forest, a UNESCO World Natural Heritage Site.
Book Cable Car to Madeira Botanical Garden
The Madeira Botanical Garden was created in 1960 in Quinta do Bom Sucesso. With 35,000 m2, it is home to 2000 exotic plants of various colors. Along with being open to visitors due to its beauty, the garden serves as a Science and Culture Center.
When walking around the garden, you can read the labels on the plants to find out their origin and scientific names.
In 2017, the garden got an upgrade to celebrate its anniversary with new lakes, a garden of camellias, and an app for guided tours.