Located 700 kilometers from the Moroccan coast, Madeira's capital, Funchal, is perhaps the most visited on the island. In Funchal, and in fact, in all of Madeira, the best things are free as you are surrounded by nature and culture. You will find that this is a place where spending money is not necessary to enjoy all that the island has to offer.
If you are planning your next trip to Funchal, but want to save money, here are the 6 best free things to do in Funchal.
1. Explore the Mercado dos Lavradores
Located in the center of Funchal, Mercado dos Lavradores is a large farmer's market that is open every day, where you get to experience the diversity of products available on the island.
The market was built in 1940 by architect Edmundo Tavares and reflects the architecture of the Estado Novo. At the entrance of the market, you will find large azulejos of Faiança Batisttini de Maria de Portugal from 1940.
Inside, you will find products of all kinds being sold, including fish, fruit, vegetables, and flowers. For the fish market, you need to come early in the morning!
You will also find a large diversity of Madeira fruits called hybrid fruits. These are crossed fruits, essentially. For example, at Mercado dos Lavrados, you can purchase a Mango-Peach and a Pineapple-Banana. Vendors will many times allow you to taste these fruits, which is truly a unique experience.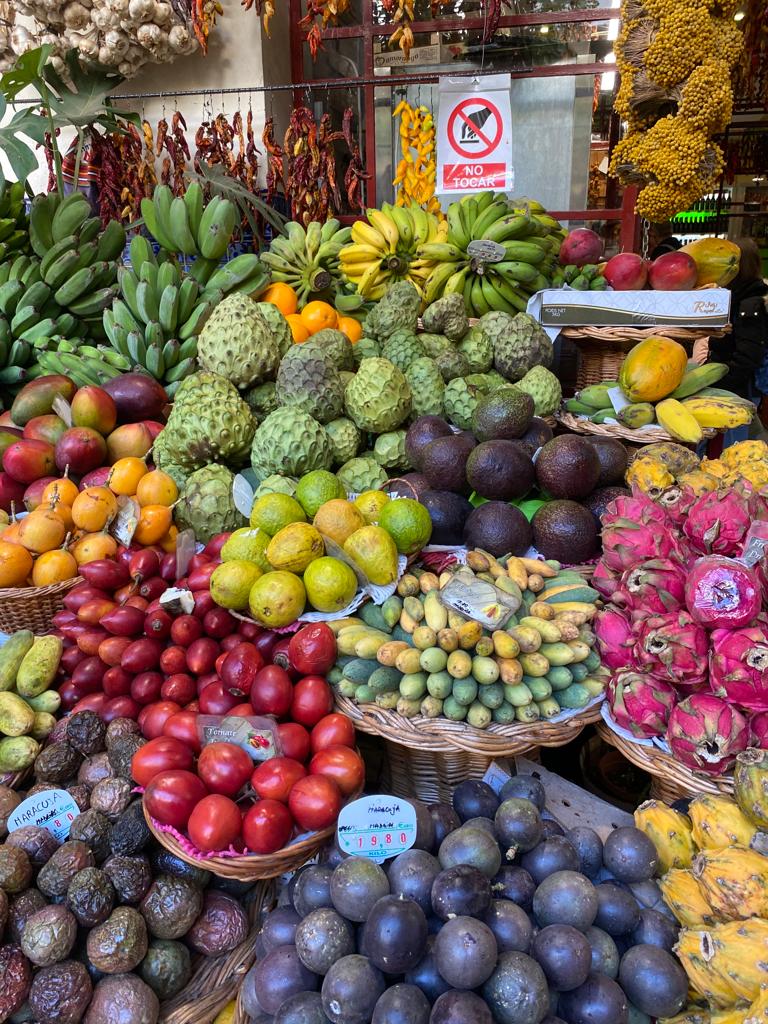 2. Discover the high street – Rua de Santa Maria
Just a few minutes from the market, lies the high street, called Rua de Santa Maria. This street is the most important one in the "Zona Velha" (Old Zone). This is quite a narrow street that begins in the Rua do Brigadeiro and ends at Forte de Santiago.
Unlike other high streets, Rua de Santa Maria is not just a street filled with bars, restaurants, and shops but also a place of great cultural and artistic value. Along the street, you will find various painted doors, each telling its own story. Along with these paintings, poems are printed onto panels along the street.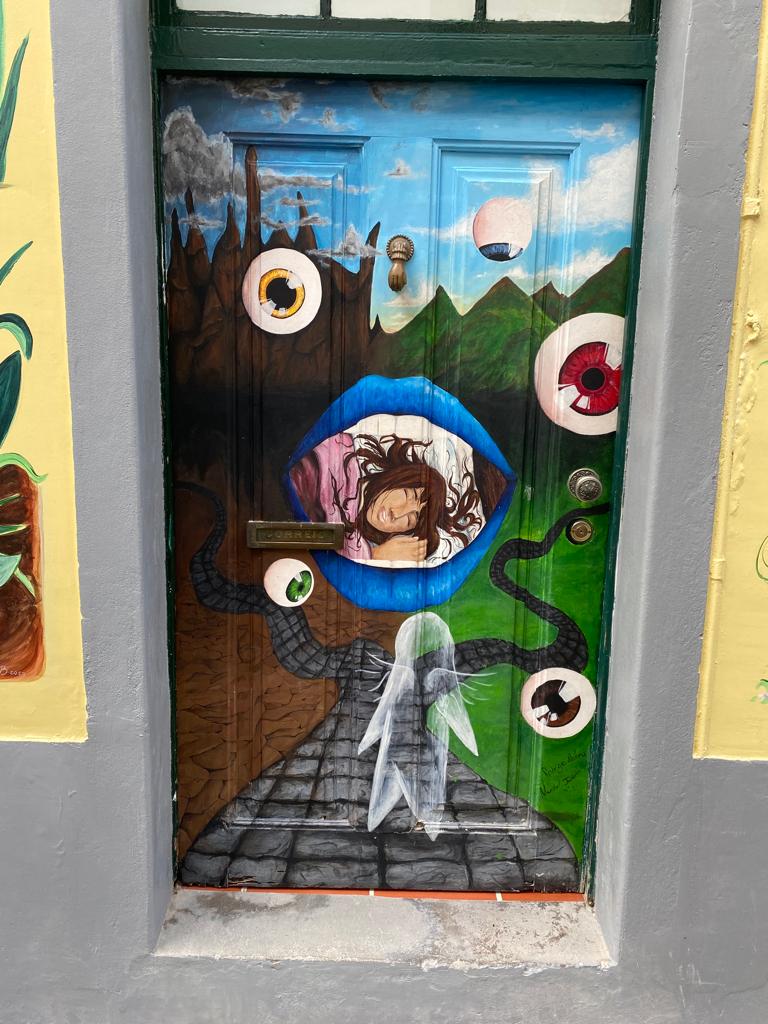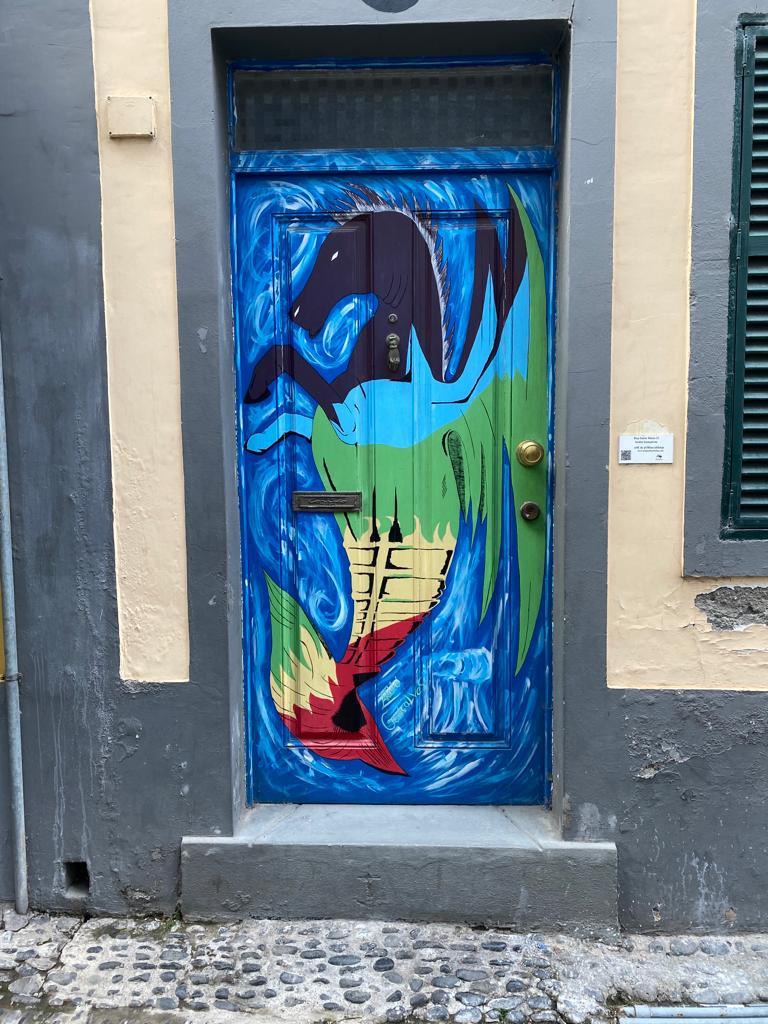 3. Take photos in Praca do Municipio
Translating to Municipal Square, Praca do Municipio is located in the historical center of Funchal. The center of the square is a pedestrian area that features cobblestoned streets and a gorgeous fountain. Surrounding it, you will find the Jesuit College of Funchal, the Sacret Art Museum of Funchal, the 18th-century Town Hall, and the Church of Saint John the Evangelist.
The astonishing architecture present in the few square meters of this municipal square makes it the perfect place for a photograph. Behind these buildings, you can even get views of the surrounding Madeira hills. Nearby tulip trees featuring red flowers also make for a beautiful contrast.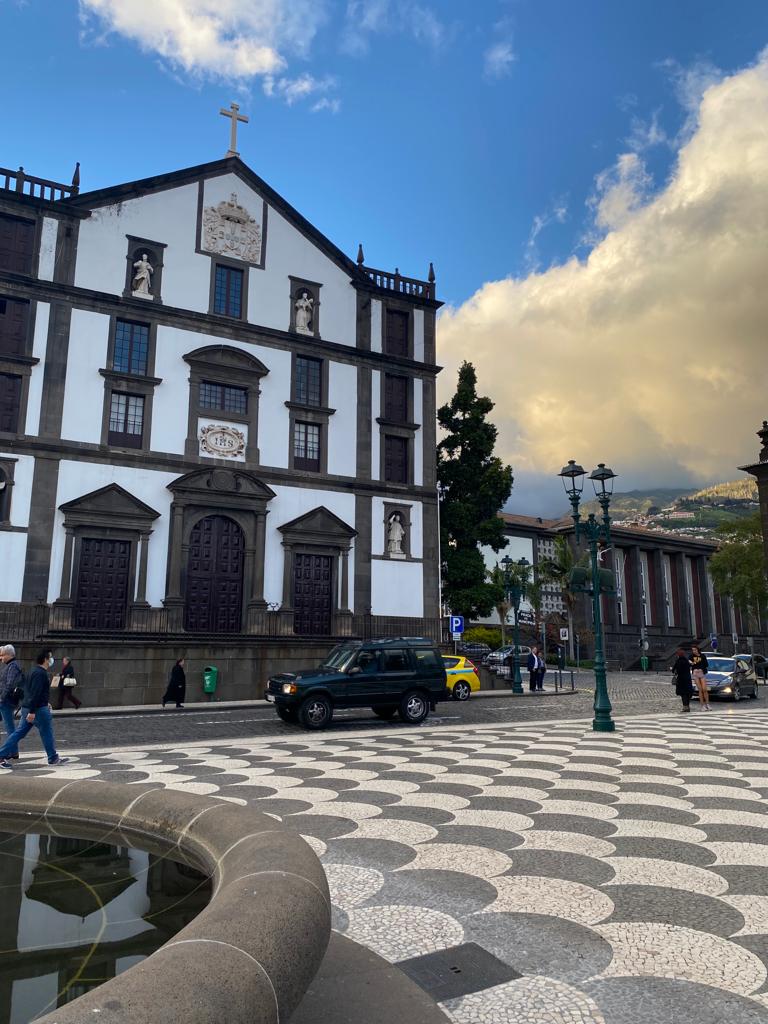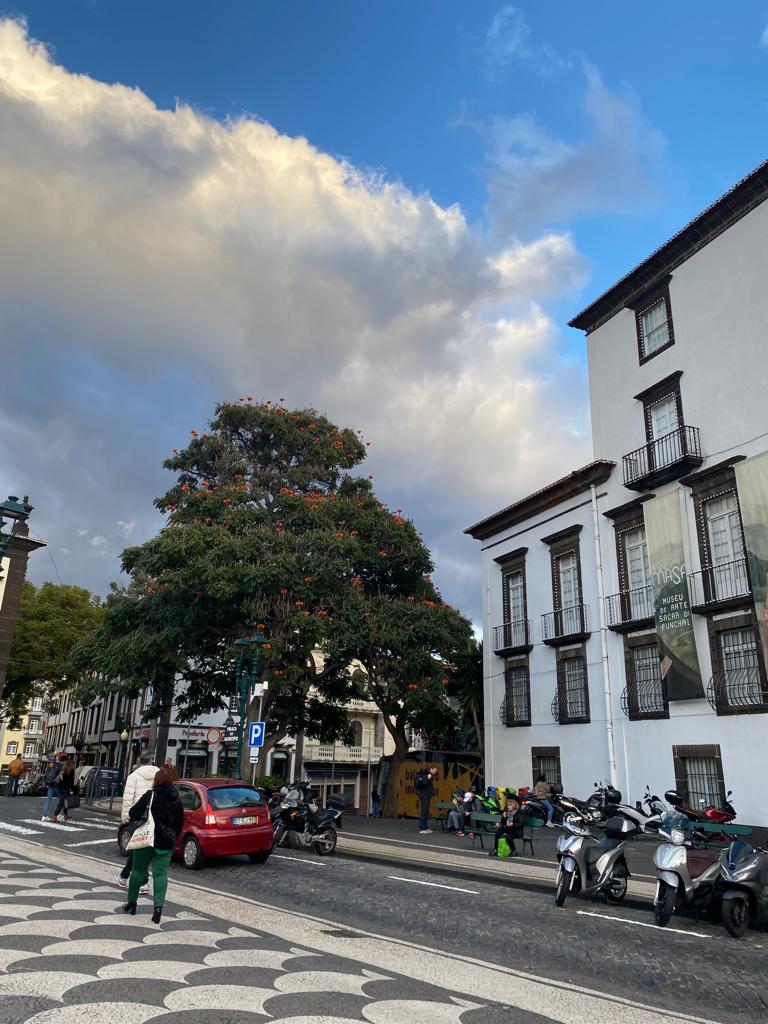 4. Enter one of the largest bookshops in the world
Founded in 1886, Livraria Esperanca has one of the largest book collections in the world, featuring over 100,000 books for sale. Even if you're not going to purchase one, walking through the various rooms and diving into these books is a unique experience. This is especially true if you are a book nerd, as you will get lost between these shelves.
You will find editions of books here that are not available in any other bookstore in the country. These include second-hand Portuguese books of all genres, as well as books in English, French, and Spanish. You can also find beautiful coffee table books of art and architecture here.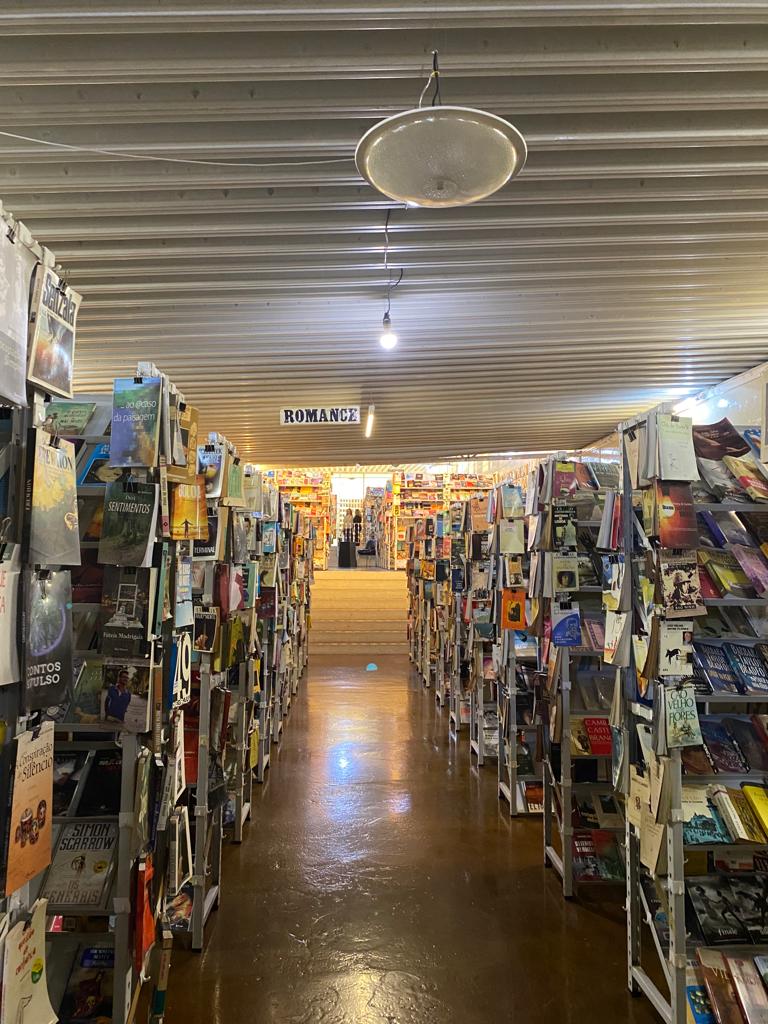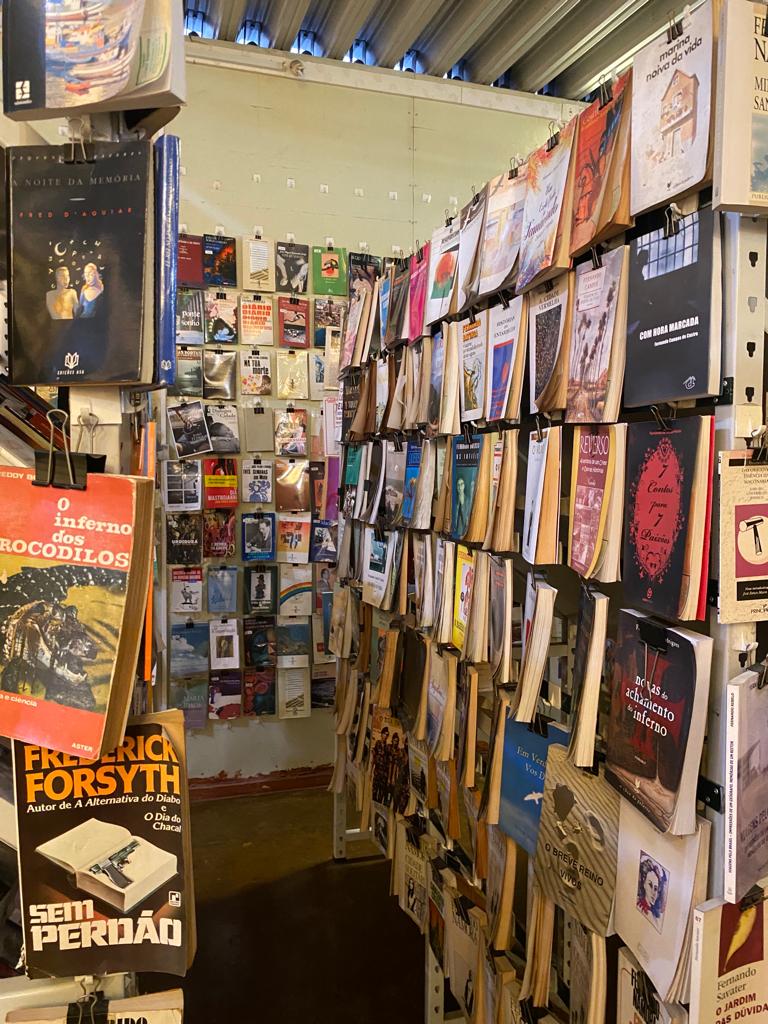 5. Walk along Avenida do Mar
Last but not least, we recommend a walk along Avenida do Mar. This is the promenade along the ocean in Funchal, which was inaugurated in its current state in 1939. You will get to see the marina with boats and maybe even spot cruises arriving. Depending on the time of year, you will have vendors selling chestnuts or ice cream along the avenue. Sit on the steps of "Praca do Povo" along the water if you want to enjoy the view and sit still for a minute.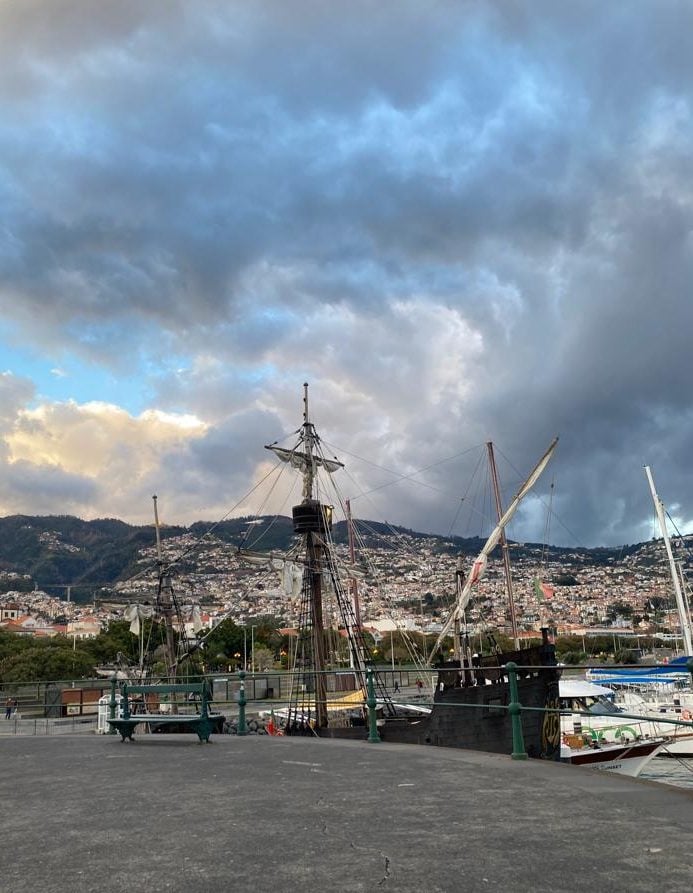 6. Get lost in beautiful parks
Funchal's beauty is that not only does greenery surround the city, but within the historical center itself, you will find beautiful parks and tropical gardens. All of these public parks are free, except private properties such as the Monte Palace Tropical Garden.
Located near the marina, Santa Catarina park is our favorite in Funchal. Featuring tropical trees of all kinds, fountains within ponds, and even a small church, you won't feel like you are in a city.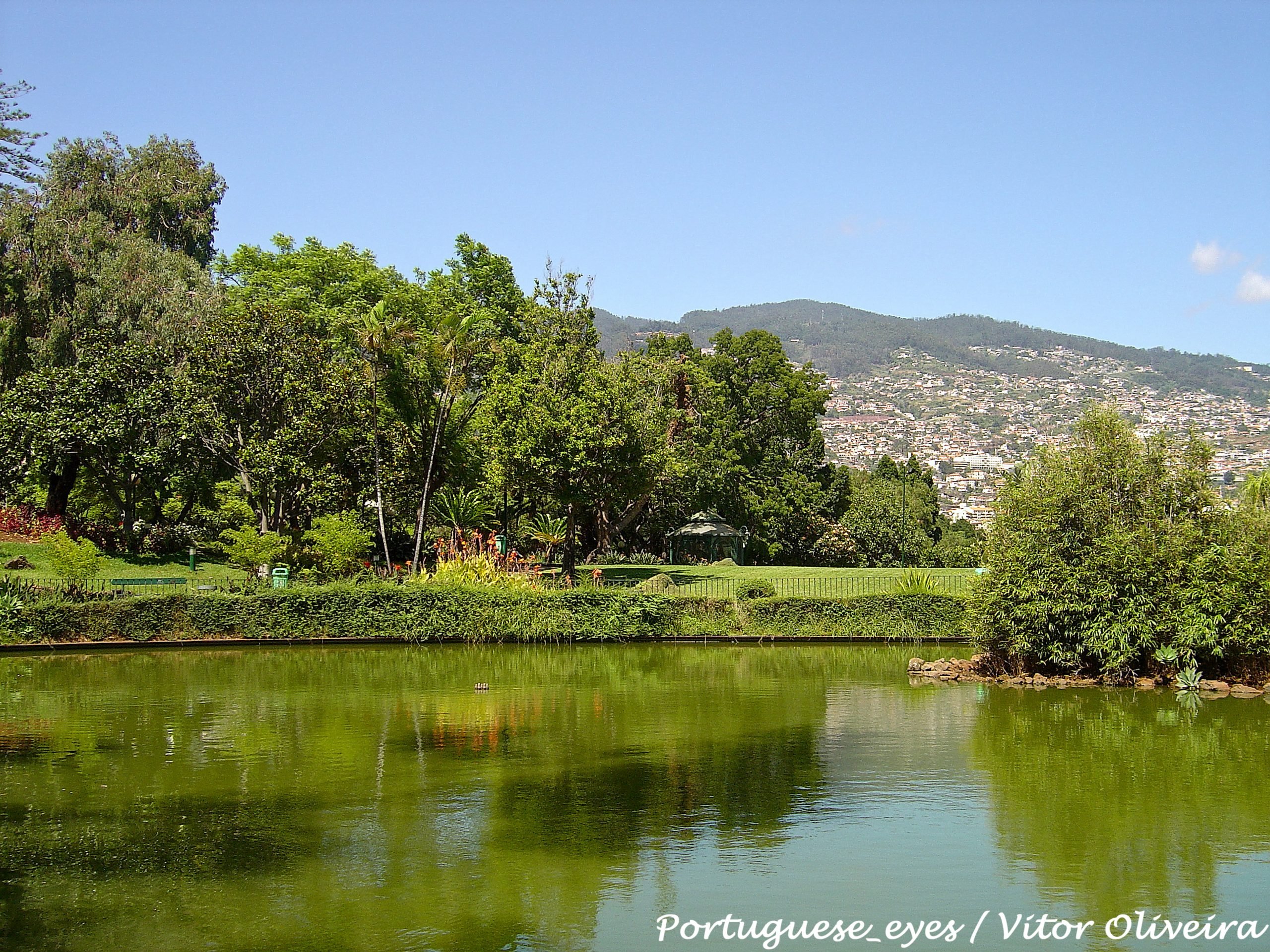 If you really want to feel like you are somewhere tropical, the Jardim Municipal do Funchal is located right in the middle of the city. It features beautiful fountains and statues, as well as an outdoor concert hall. Large trees cover the park, making it the perfect place to find shelter on a hot sunny day.
Other beautiful (and free) parks in Funchal include Panoramic Gardens and Jardim do Almirante Reis.