Lisbon may be famous for many things, but you probably didn't think that running was one of them. With all of those hills, narrow alleyways, and traditional cobblestone pavements known as calçada portuguesa covering most major sidewalks throughout the metropolitan area, Lisbon may seem like a less-than-ideal location for running. Don't even get us started on trying to run on that cobblestone in the rain. Read: do not attempt.
But something happens when there are few great places to run in a major city: people start getting together to run, and this is when communities start to form. Combine this with an average of 300 days of sunshine per year, the safe streets of Lisbon, and cool breezes from the Tagus River and Atlantic Ocean keeping temperatures bearable, and you have a great formula for running success.
Here are the most popular spots to go running in Portugal's capital city along with our latest list of running clubs and weekly running meetups.
1. Cais do Sodré to the Ponte 25 de Abril
This is, by far, the most popular running route in the city and also one of the most accessible, with Cais do Sodré being such a transportation hub.
Victor Sato thought the same when he started his Tuesday night running meetup in the middle of the pandemic. "Running had always helped me when times were hard in life before," Sato recalled, "and it was also the only thing that I felt like we could do in the pandemic. On my first Tuesday, only three people joined me, but I kept showing up and, soon enough, other people did too."
Three years later, more than 400 runners are now part of the Whatsapp group and an average of 50 runners meet on Thursday and run 7 km together. Faster, more long-distance runners run ahead and go as far as 10 km before rejoining the group and meeting for a post-run beer near Cais do Sodré station.
If you want to run even further on your own, you can start at Praça do Comércio and run along the riverside all the way to Torre de Belém (7.5 km one-way), passing a number of historical landmarks and museums along the way.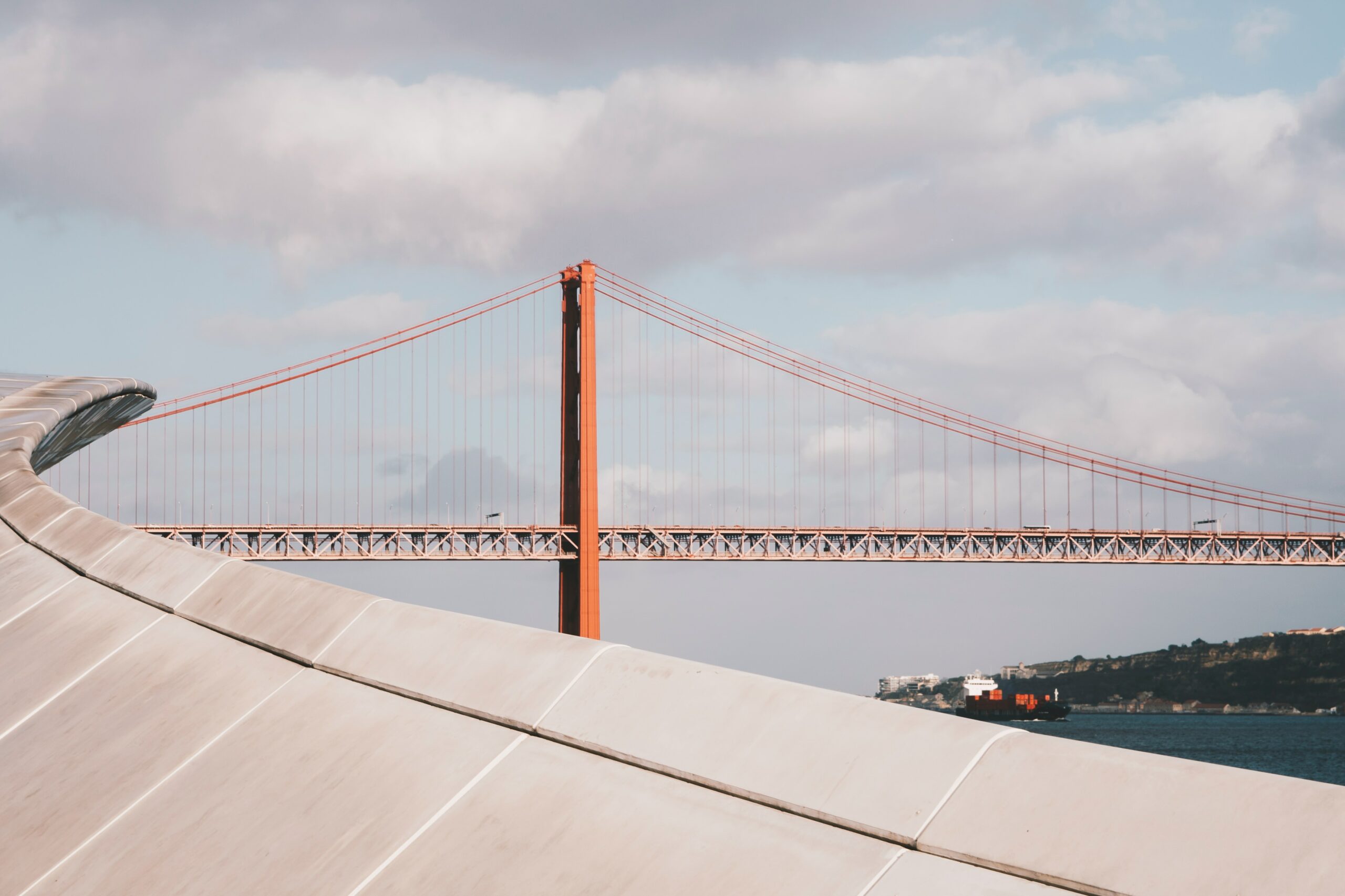 2. Parque das Nações
Parque das Nações is a more modern neighborhood of Lisbon that was built for the 1998 World Exposition. It has a wide boardwalk that is very popular for running as well as wider roads compared to the older part of the city. This area is also a popular route for running events that frequently take place throughout the city including the Lisbon Luso Half Marathon every October.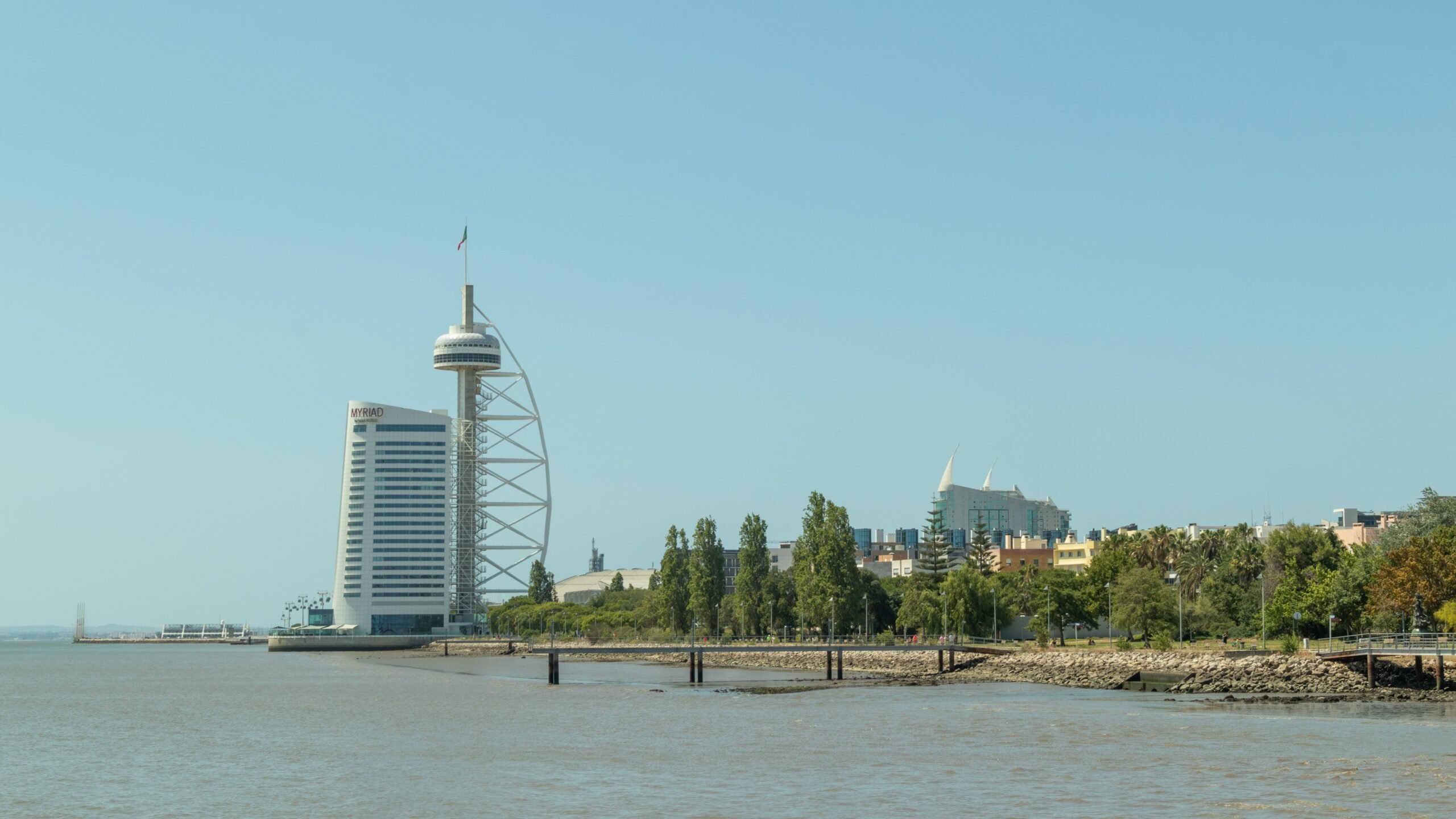 3. Monsanto Forest Park
Monsanto Forest Park, also known as Parque Florestal de Monsanto, is a sprawling 2471-acre forest on the western side of Lisbon. It offers plenty of forested trails, lots of hills, and a wide variety of terrain to give you a good workout. Often referred to as the lungs of Lisbon, Monsanto has a seemingly endless amount of options for your next run.
Lisbon has also been conducting its own unofficial 5 km park run at 9:00 am on Saturday mornings once a month and now has more than 30 runners running the trails together and 150 runners in the Whatsapp group.
4. Run around Parque Eduardo VII
Parque Eduardo VII is a 64-acre park in the northern part of the center of the city with wide, tended lawns and lovely restaurants and cafes on its perimeter. Most people approach it from the largest roundabout in town, Marquis de Pombal, at the bottom, run to the top, and then continue around its perimeter. Check out the wide-open views at the top just above the Jardim Amália Rodrigues. Aim to finish at the top of the park by the Linha d'Agua and have a drink or a pastel de nata around the fountain to celebrate getting your run done for the day.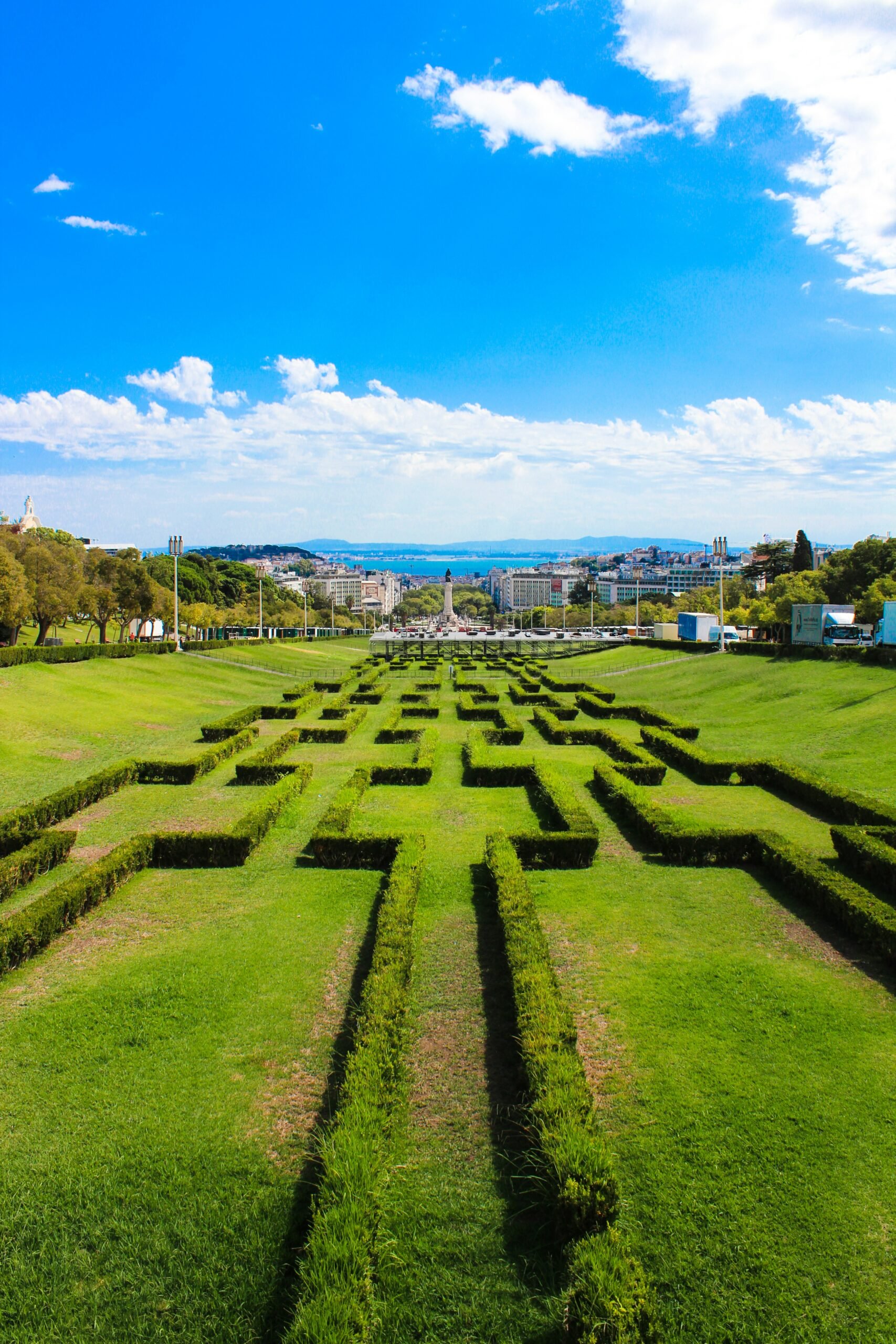 5. Estádio Universitário de Lisboa
This part of town has a large sports complex complete with football fields, tennis courts, gyms, and a running track. You can run around the park or pay a small fee to get access to the track. Take the Lisbon metro to the Cidade Universitário station and the sports complex is right outside.
Running Groups
You don't have to run alone! Here are the weekly/monthly running groups in Lisbon:
Tuesdays: Weekly, 7:00 pm, Lisbon Running Club, Group riverside run, in front of the Cais do Sodré entrance to the ferry port. Meet here and look for the group of runners standing together in a circle. Running distance: 6.5 km. The route starts and ends in the same location so you are free to choose how far you want to run. https://maps.app.goo.gl/Z6ftPFGysREa4aN17?g_st=ic
Wednesdays:
Weekly, 6:30 pm, Lisbon Running Club, strength/yoga session, 30 minutes, Meet here at Jardim Docas Da Ponte
Weekly, 7:00 pm, Adidas Runners Lisboa, Group social run, various locations, check out their Facebook group for more information. The weekly meetups vary between recovery runs, strength training, and fartlek runs. Running distance: 5 km
Thursdays: Weekly, 7:00 pm, Interval training, meet here at the base of the Ponte Abril de 25 next to LisbonYacht – Boat Tours
Saturdays: Monthly, 9:00 am, long run of around 100 minutes. Meet here at Parque Eduardo VII Monsanto Forest Park, Running distance: 11-20 km
Sundays: Weekly, 9:00 am, social run, Cato Sports Social Run, Meet here at Casa Graviola, Santos, runners often meet for coffee/breakfast after the run, Running distance: 6 km