Madeira's beaches are some of the best in the world. Beaches in Madeira feature gorgeous rock and mountain views, much like the ones in the Azores. Water temperatures are warm all year round, rating between 19°(66°F) in the winter and 24°C (75°F) in the summer. The best month to visit for warm water and the perfect beach days is in September. With the sun shining almost every day of the year, it's no surprise that over 1 million tourists travel to Madeira every year to experience the warm climate and tropical-like beaches. Madeira was actually elected the "World's Leading Island Destination" from 2015 to 2021 by the World Travel Awards. If you're looking to experience island life in Madeira, here are the 15 best beaches in Madeira.
Book a beach experience in Madeira
1. Praia do Porto do Seixal
Quite a recently formed beach, the Porto do Seixal beach has black sand and is located on the north coast of the island. This small beach has a cliff backdrop, with a large green mountain and a waterfall, providing a stunning contrast with the black sand. To get to Praia do Porto do Seixal, the best way is to rent a car as you won't be able to get here by bus.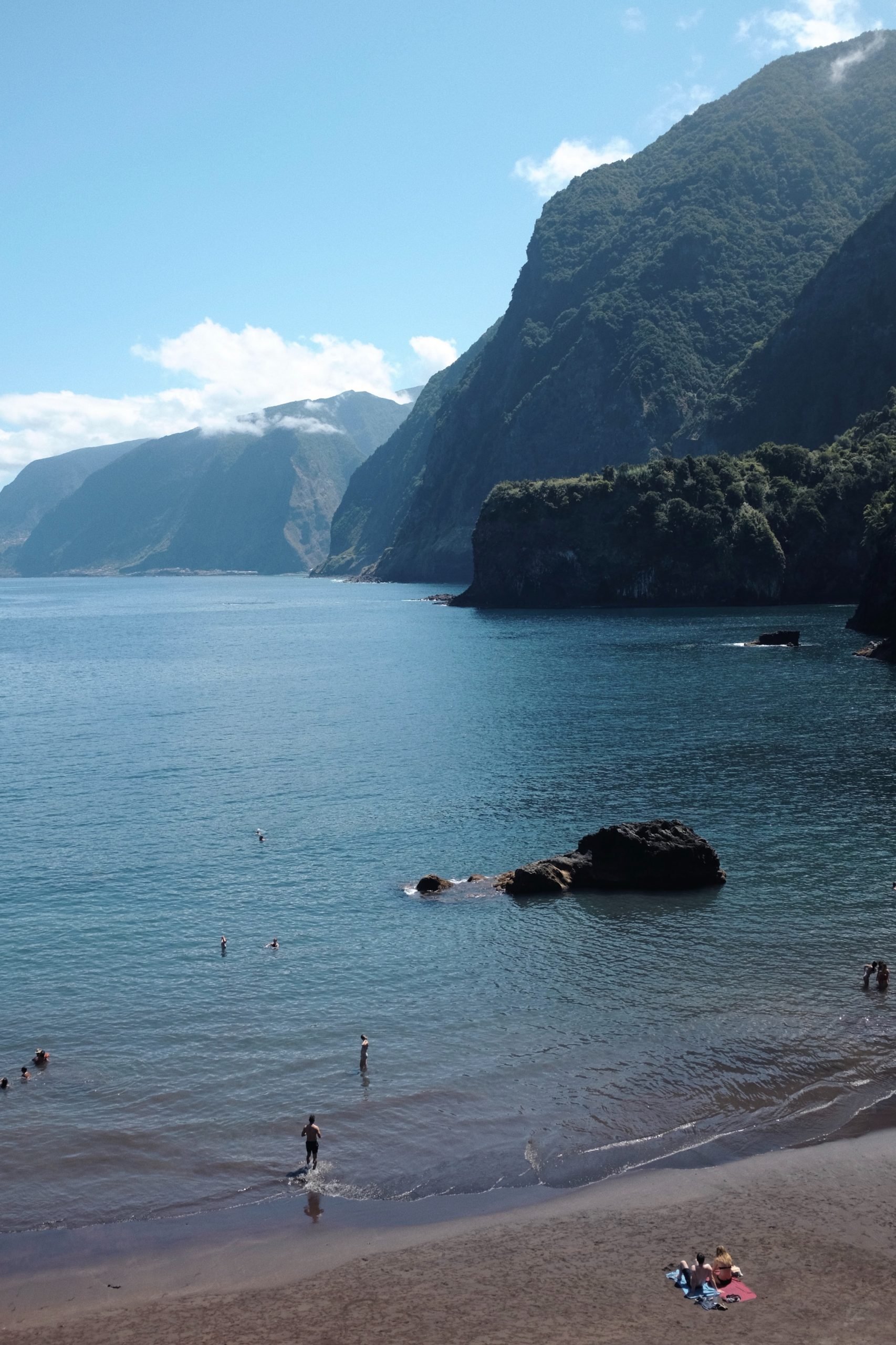 2. Prainha Beach
Another black sand beach, Prainha Beach is located on the east of Madeira, a few minutes away from Machico Bay Beach. This beach is known to the locals as a secret spot, as you can't see it from the street. Prainha beach is quite isolated, so it's best to bring snacks and water with you as you won't find any restaurants around. A quiet beach for relaxing without the large crowds, you'll find clear waters and a calming environment.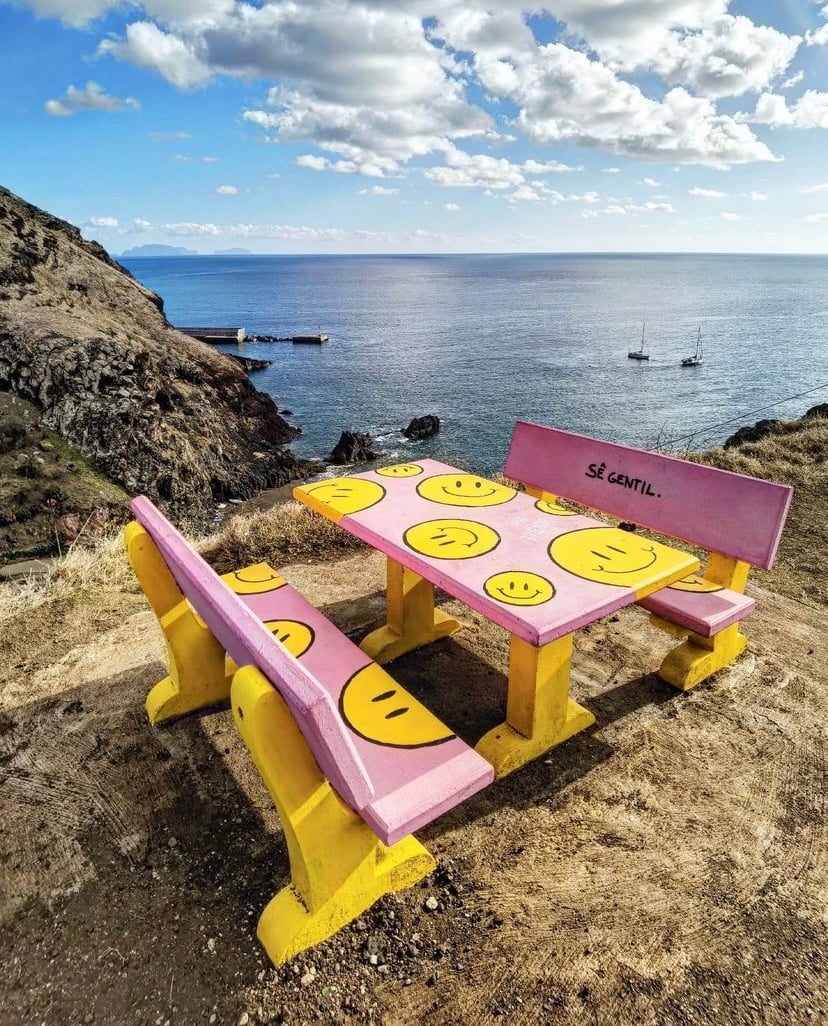 3. Porto Santo Beach
Located on an inhabited island of the Madeira archipelago, Porto Santo Beach is a wide golden beach, about 9 kilometers long with turquoise waters. To get to Porto Santo Beach, 43 kilometers from Madeira island, we recommend booking this day trip from Funchal. Alternatively, you can take an official cruise to Porto Santo for €50, a 2-hour trip.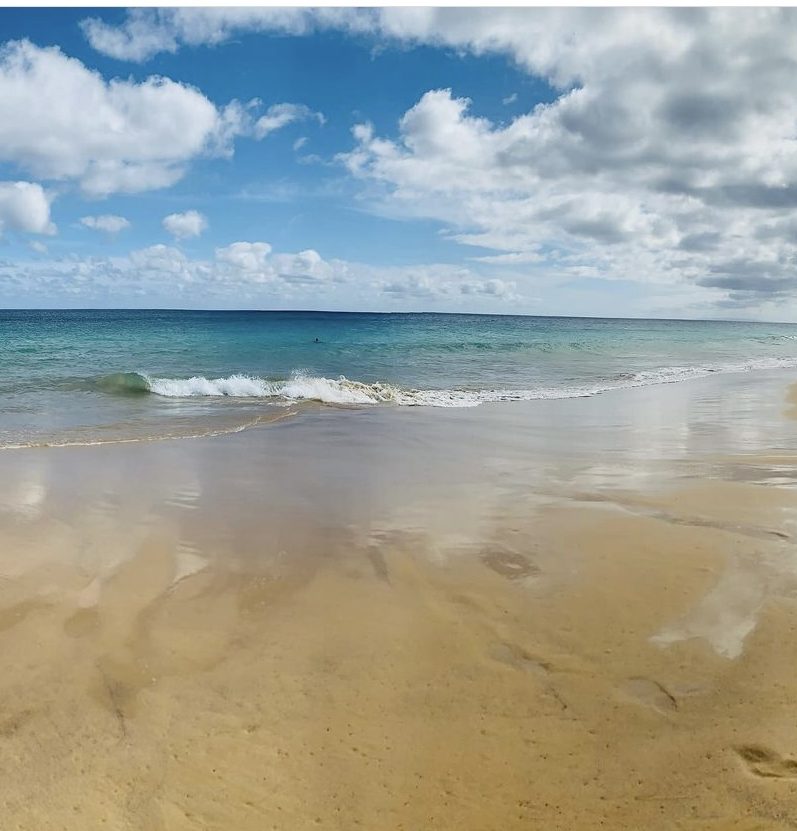 4. Ponta do Sol Beach
A black pebbled beach, Ponta do Sol beach is popular with locals and tourists alike. A calm beach, you can find changing facilities on the beach, as well as a village with restaurants and bars. This beach also gets long hours of sunshine and has plenty of platforms for diving.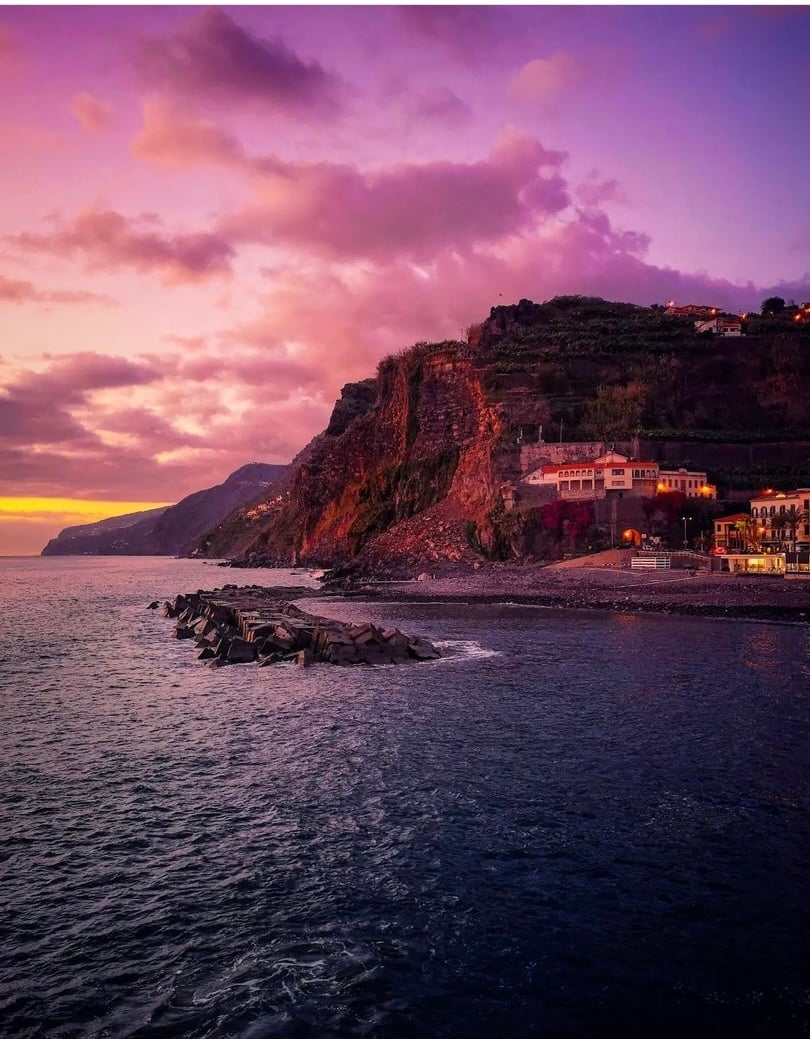 5. Faial Beach Complex
The Faial beach complex has a small pebble beach, as well as a natural pool that is isolated from the waves and strong winds. Only a 30-minute drive from Funchal, it provides one of the best views over the coastal cliffs of Madeira. You will find showers and bathrooms at the Faial Beach Complex, as well as restaurants nearby.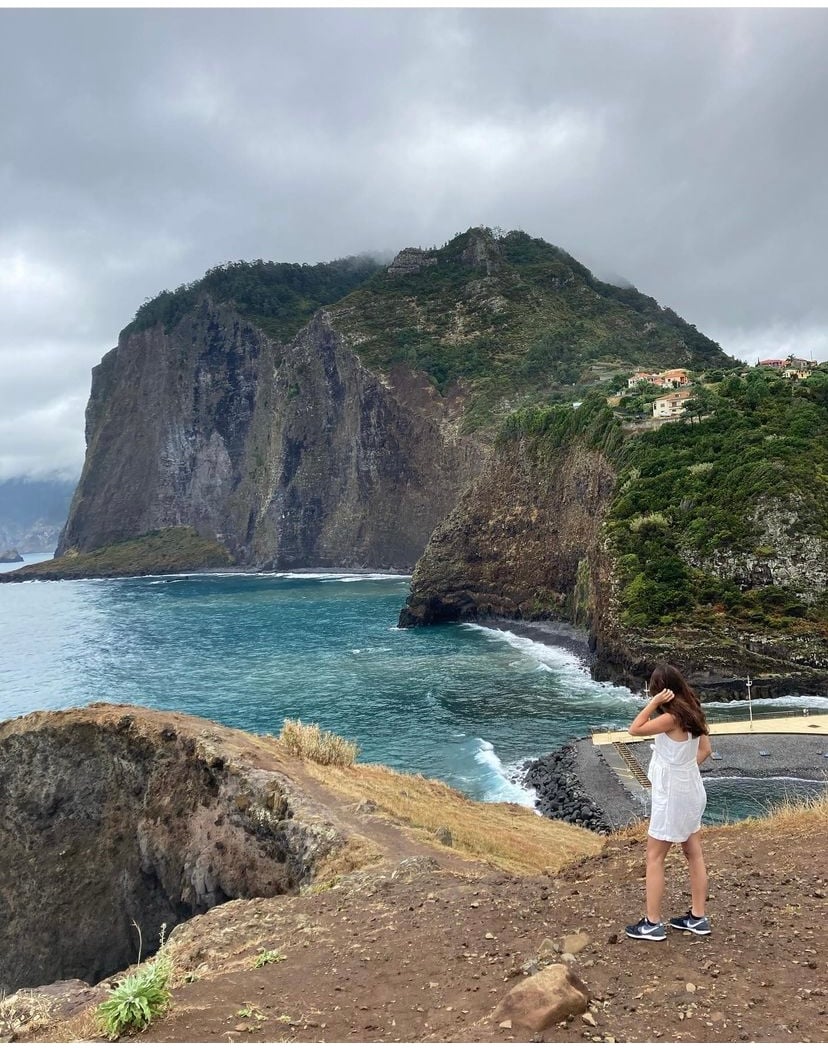 6. Jardim do Mar Beach
Located in the village of Jardim do Mar on the southwestern side of Madeira, Jardim do Mar beach is a top spot for surfing. An hour's drive from Funchal, this beach gets 8-meter waves and even hosts surfing competitions. The village is perfect for exploring after a swim on the beach, filled with great restaurants and picturesque streets.
7. Formosa Beach
Only a 15-minute drive from the center of Funchal, Praia Formosa is a long black pebbled beach with loads of facilities. From lifeguards, a kindergarten for children, changing rooms, and snack bars, this beach is perfect for a full day of sunbathing and swimming.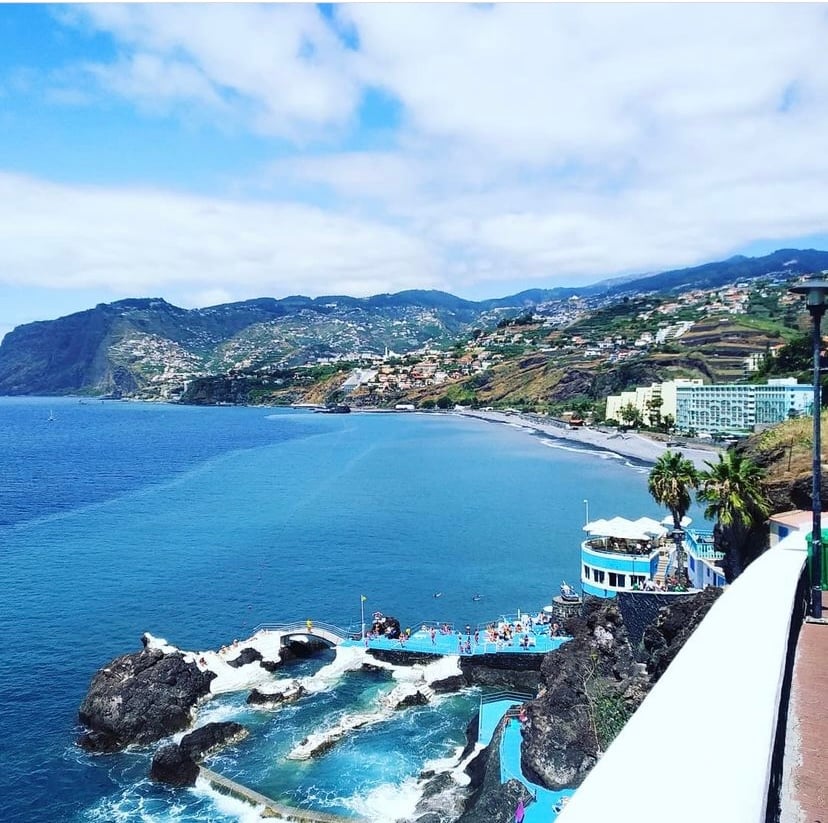 8. Calheta Beach
Don't let the fact that Calheta Beach is an artificial beach keep you away. Located on the sunniest part of the island, this is one of the calmest beaches in Madeira with no waves, making it the perfect beach for kids. The beach opened in 2004 and the golden sand was imported from Morocco. You will find restaurants along the coast, as well as public showers and restrooms.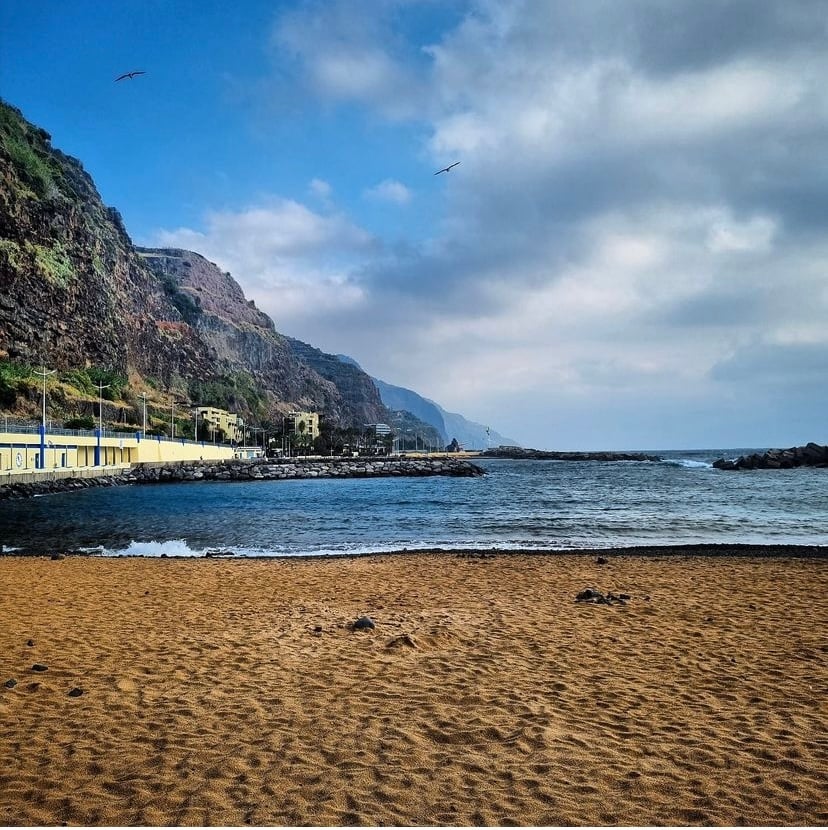 9. Machico Bay Beach
Machico Bay Beach is a 125-meter long beach and like Calheta beach, it is artificial. The yellow sand was imported from the Sahara desert and is great for diving and windsurfing. Machico Bay Beach has plenty of facilities such as changing rooms, sunbeds, and restaurants. You can even rent some jet skis on the harbor!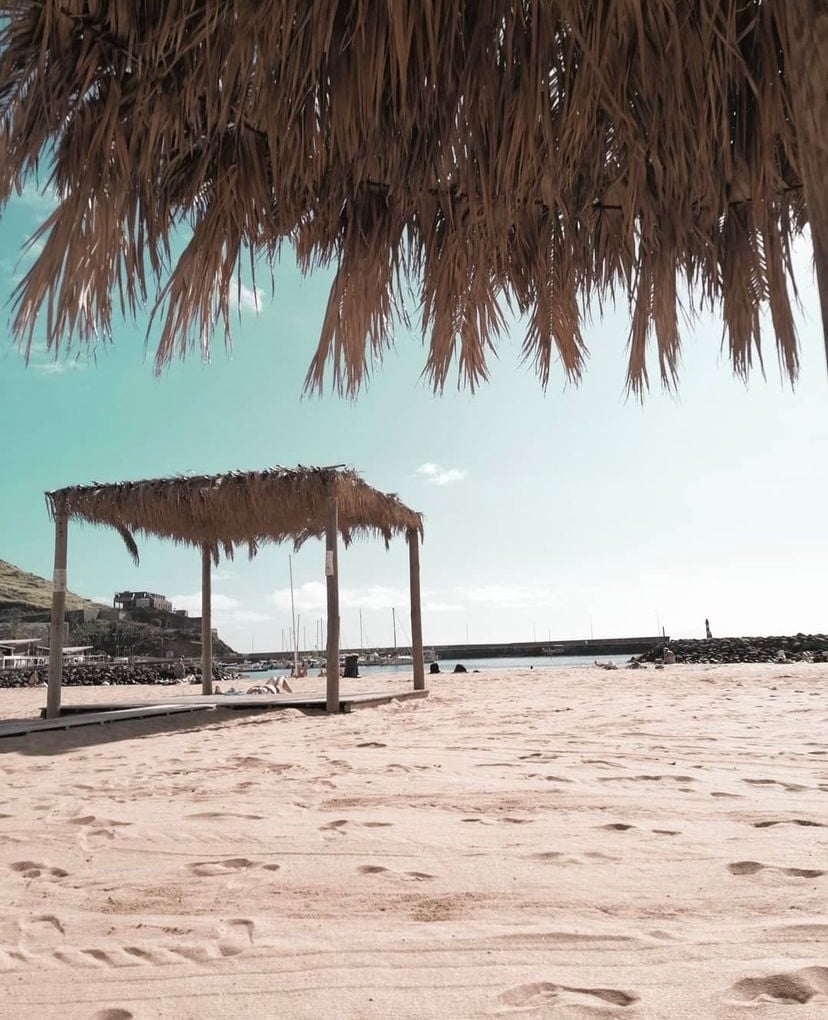 10. Ribeira Brava Beach
On the West of Madeira island, Ribeira Brava Beach is covered with black sand and secluded from waves through a man-built barrier. This beach offers water activities, as well as an area to play beach volleyball. Changing rooms and bathrooms are also available on the location.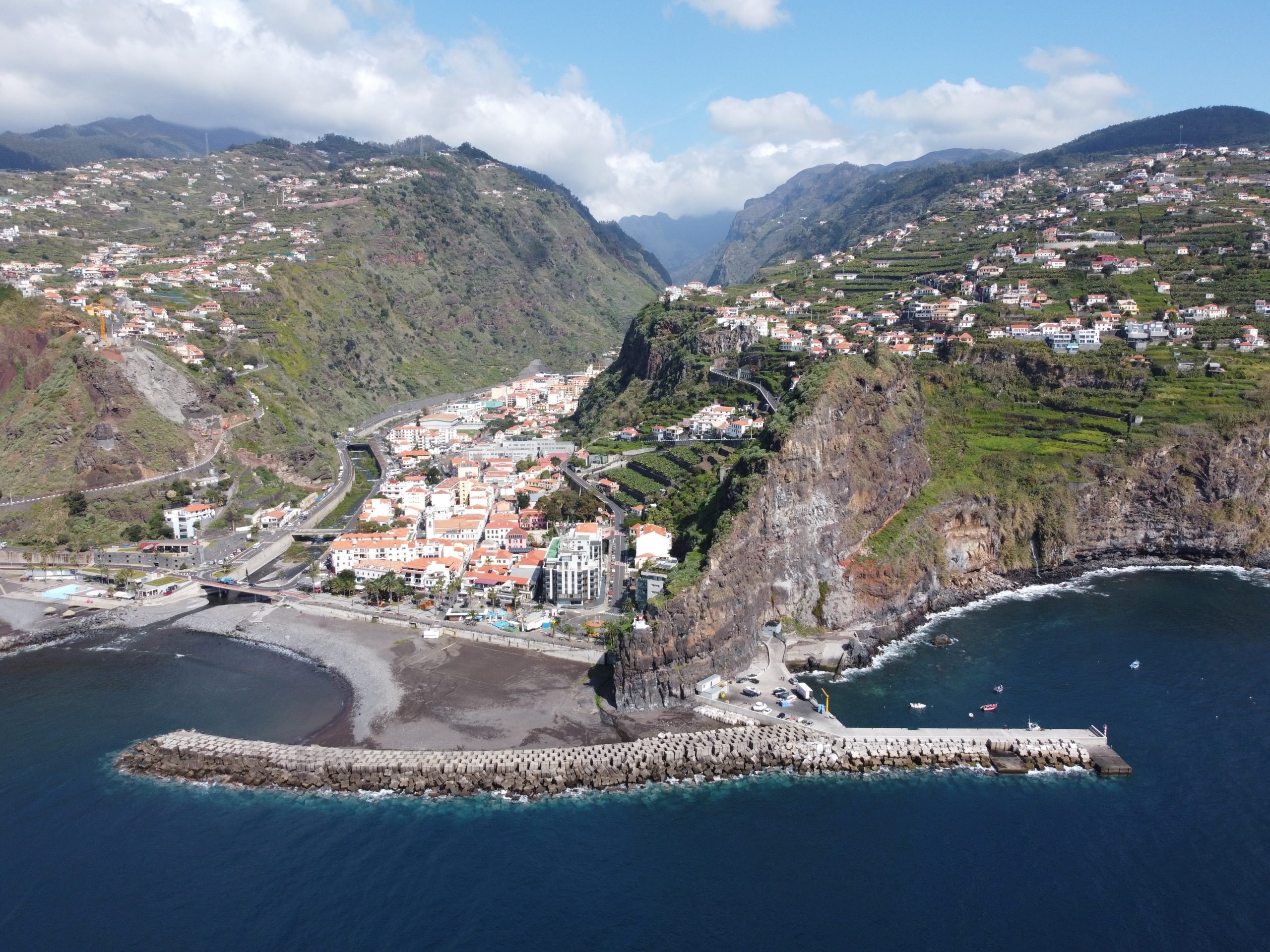 11. Porto Moniz Natural Pools
Porto Moniz is one of the best natural pools in Madeira, lava rock pools with salty ocean water. It's like taking a dip in the sea, without the waves, and with shallow areas, making it safer for kids. You'll have to pay a €1.50 fee to enter the Porto Moniz Natural Pools.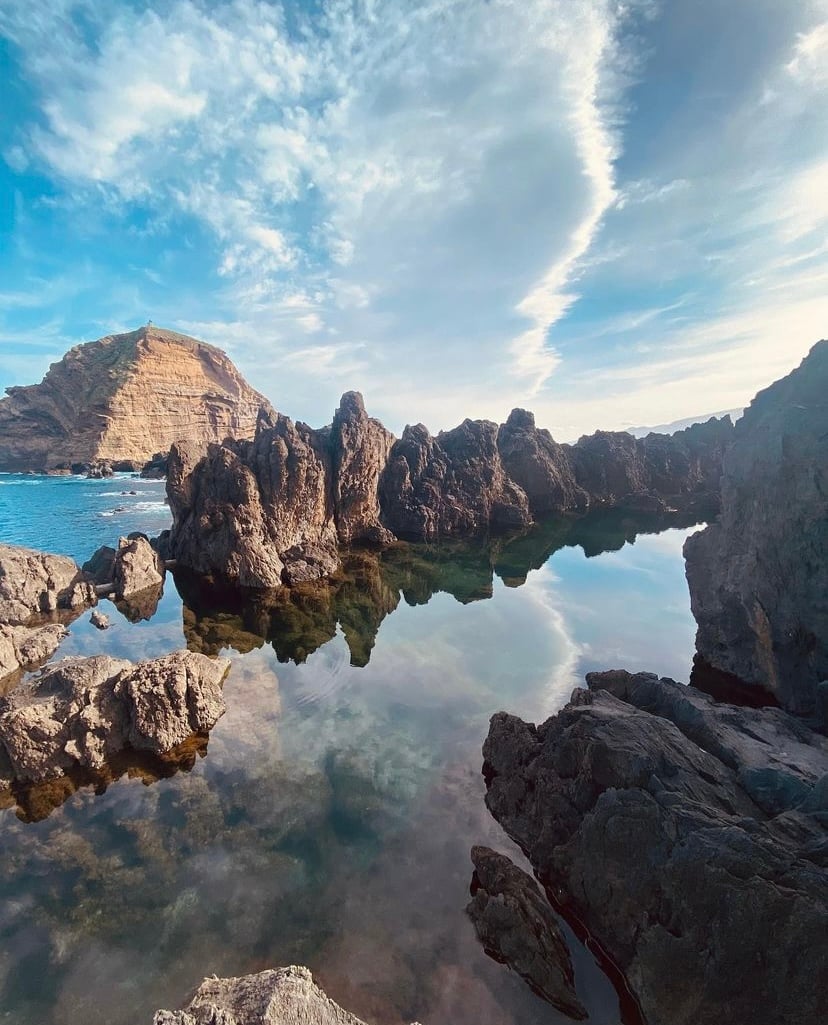 12. Paul do Mar Beach
Also known as Ribeira das Galinhas, Paul do Mar beach is one of the most popular beaches in Madeira. The pebbled beach has great facilities such as showers and restaurants nearby. However, there are no lifeguards on site so beware of the waves. Paul do Mar is also popular with surfers, as large surfing competitions occur here.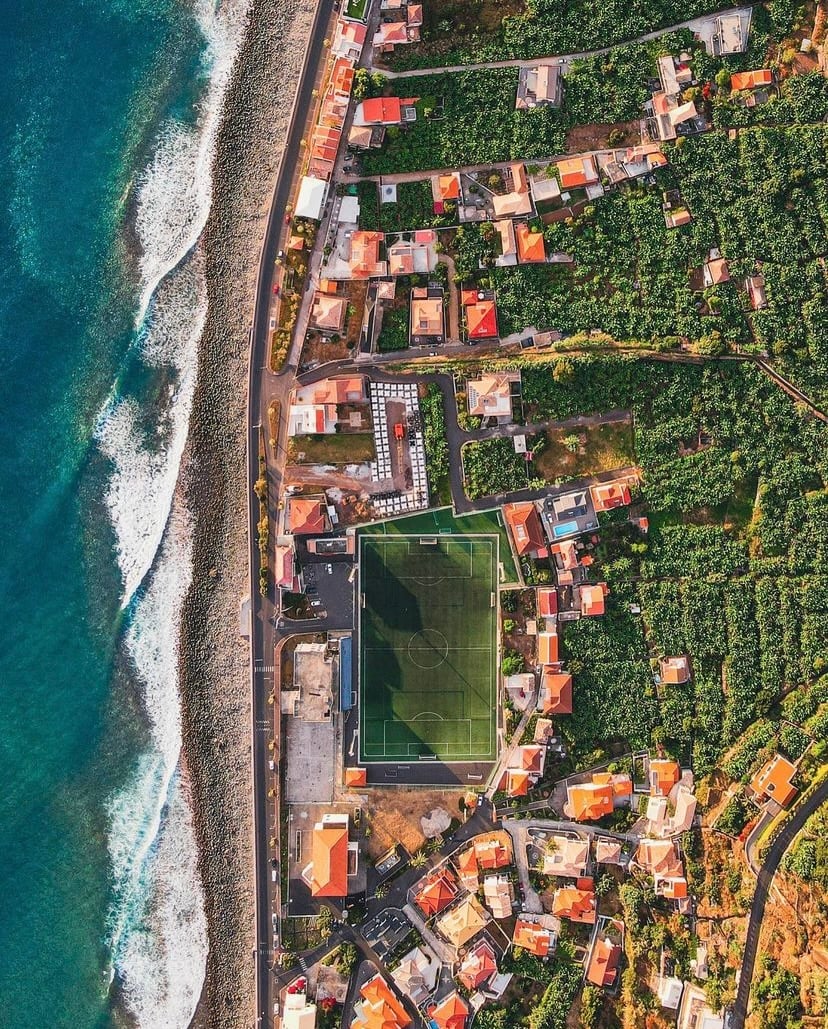 13. Garajau Beach
Famous for scuba diving, Garajau Beach is located on the Garajau Natural Reserve. You can only get to this isolated beach by cable car or through the road that connects the Cristo Rei to the road. The clear waters make it suitable for scuba diving to discover the marine sea life. The beach features restaurants nearby, as well as bathroom facilities.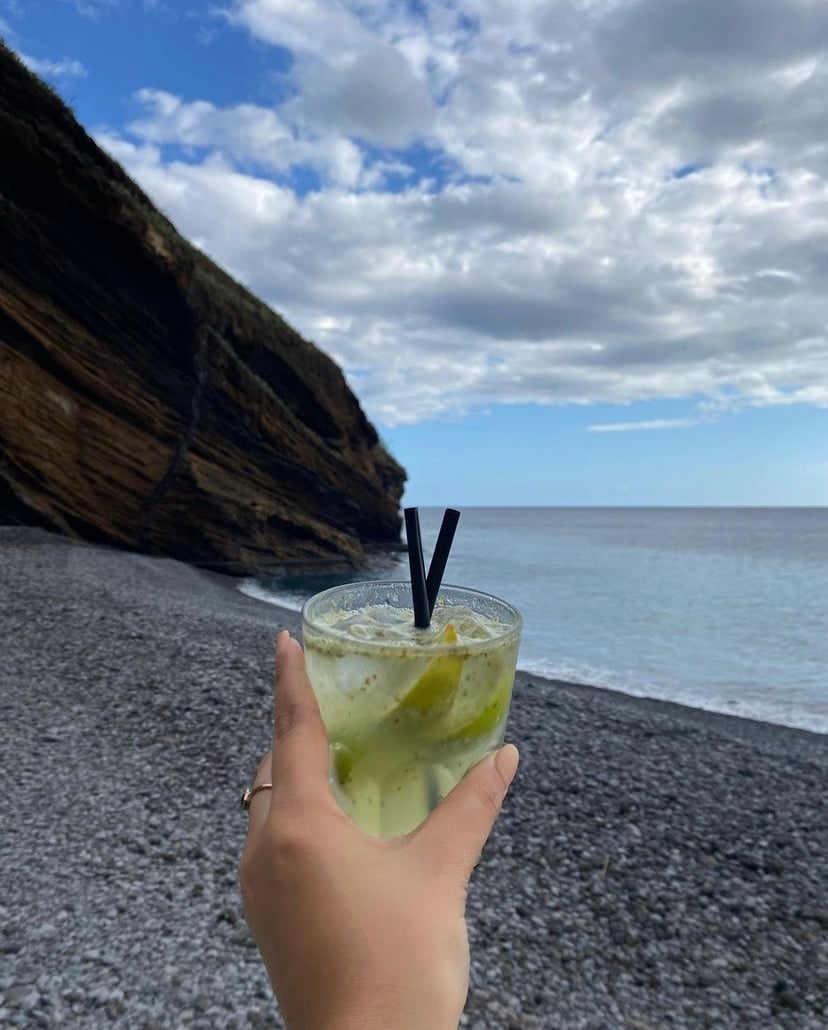 Take a look at our full guide to Madeira, from hotels to activities, we have got you covered.
⬇️Please share your favorite beaches in Madeira in the comments below⬇️